Sandra wins IXS Downhill cup, Spicak
Wednesday, August 2nd, 2017
"Sandra Wins IXS Downhill Cup, Spicak" 
Photo Credit: Rick Schubert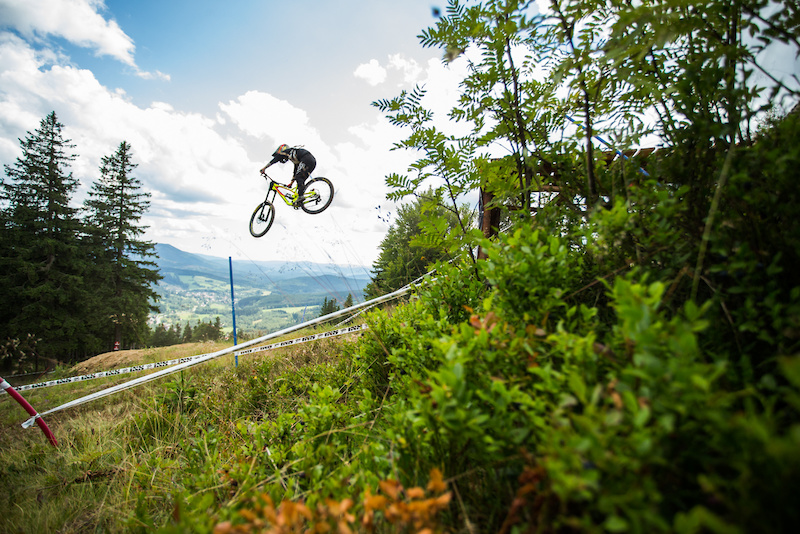 You never forget your first time experiencing something, that buzz, adrenaline, the new feeling and the fact that you will never feel the "first time" again, no matter how much you chase that rush. Winning is an adrenaline boost like no other and something that I have always been chasing. I am fortunate to have experienced winning national and regional races, it's an honour to compete against some of the best riders in the country and come out on top of the podium. But the international win has is something I have never quite managed to experience and always craved. After loosing my national title a couple of weeks ago weekend to an awesome run by Raphaela Richter. Despite my happiness for Raphaela, personally I felt I could have done more if I had my run again- the sense of defeat is not nice and it doesn't get much easier for a racer.Thankfully this time of year you don't need to wait long for the next race. With the exception of a World Cup win, the IXS Downhill Series represents one of the biggest gravity series races in Europe. As a European Cup it attracted the top talent from across the continent and beyond on a series of awesome fun and challenging tracks. The latest round was in Spicak in Czech Republic provided that.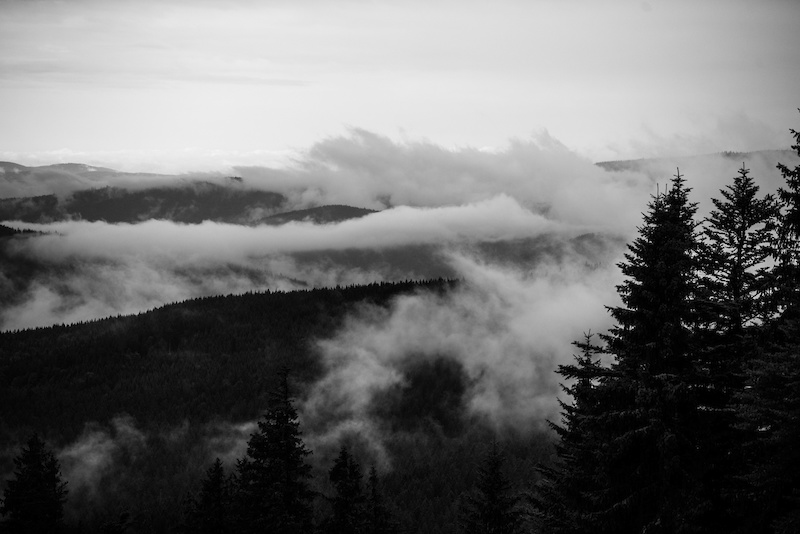 After a couple of 3rd places in the Series, I knew I had it in me to finish on the podium, but secretly craved that winning feeling. Since I last raced here there had been a couple of exciting additions to the track. These including a big drop and a tricky jump out of a corner adding to an already rough track. It's called "bike park Spicak" but the race track isn't something you would expect to see at most bike parks. The "Struggle track" has got everything an rider would look for. Natural rock sections, open fast turns, tight hairpin berms, high-speed sections, mud and deep dust…we've had it all in Spicak.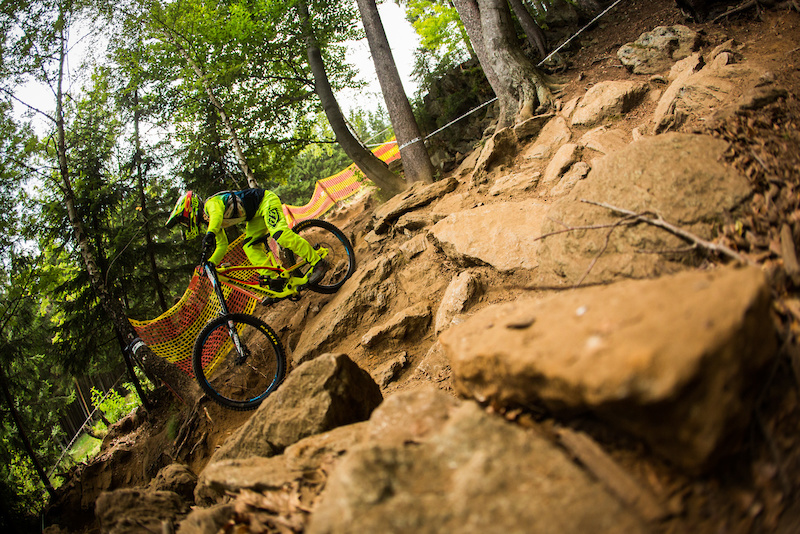 On Friday I only limited runs after a huge crash. But thankfully with my experience of the track this gave me enough time to dial in my set up and lines. Some more runs on Saturday did made me feel content and a fast, full run right before the seeding got me into race mode.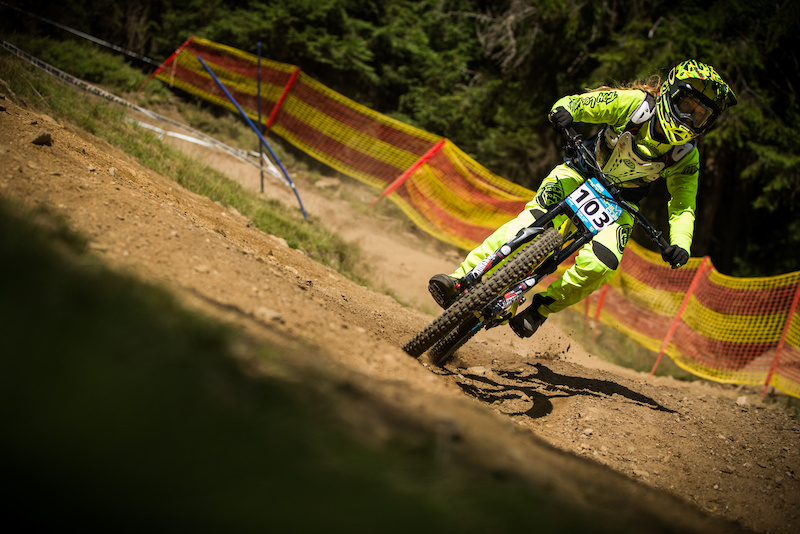 In Seeding I felt fast, committed and dialling all my lines, leaving a little time left on the hill for the race, The sense and confidence started returning after in my mind the disappointments over the last two races, but remembering not to be over confident as there are some great riders out there.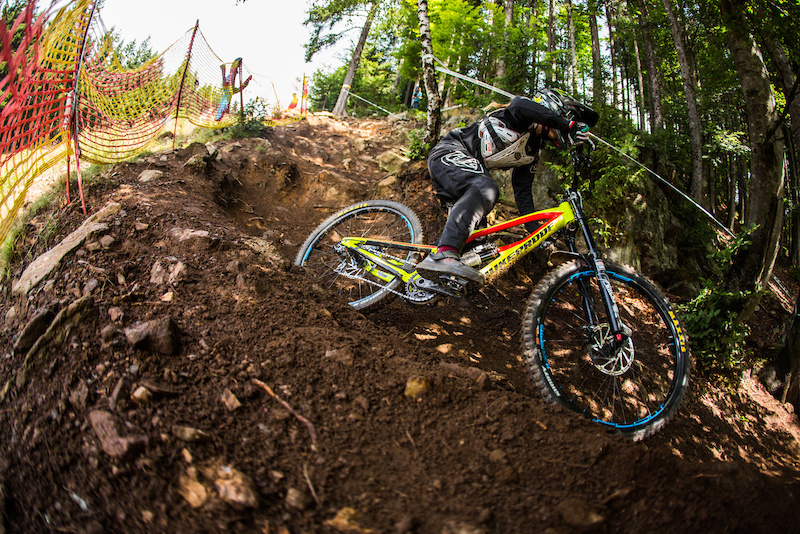 Thunderstorms notified us at night of changing conditions. It rained heavy and for some time in the morning but has just stopped before we took our first runs of practice. The rocks was exaggerated slippery with the former dust on its surface but the most of the track wasn't as greasy. However the track got drier and drier as practice went by and the conditions where prime came finals.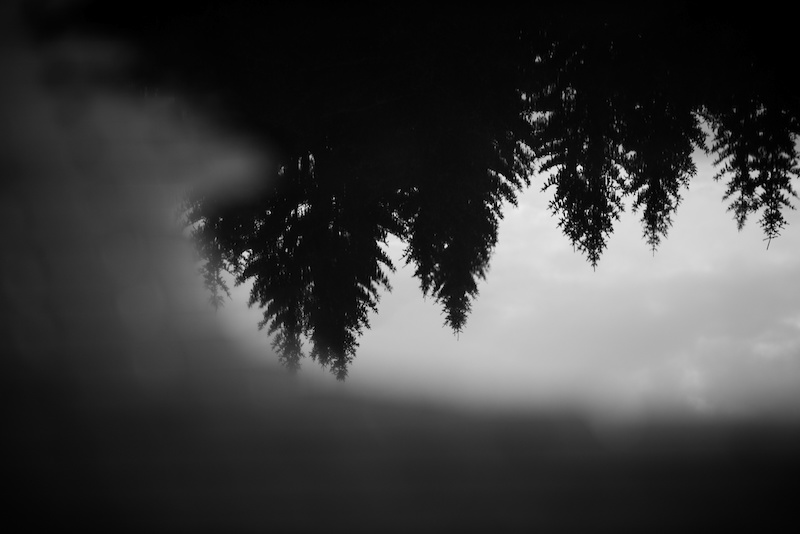 Just after leaving the pits for my race run the rain came back. Sitting on the chairlift with my rain jacket pulled overhead, no tear-offs, no mud tires, just my headphones and a grin on my face cause the situation was just hilarious. After a weekend riding in the dust, you go up for this one last run of the weekend and it's pouring rain. My mindset was good, I put no pressure on myself, I was just excited to sprint out of the start gate into my final run.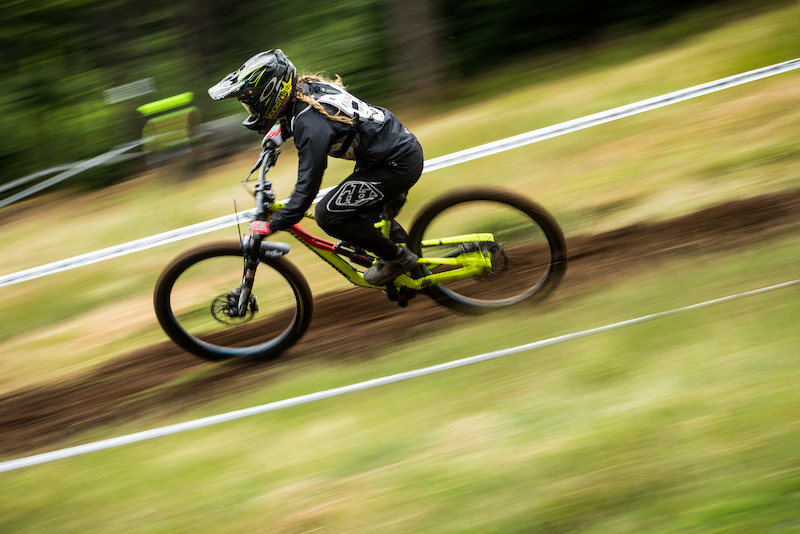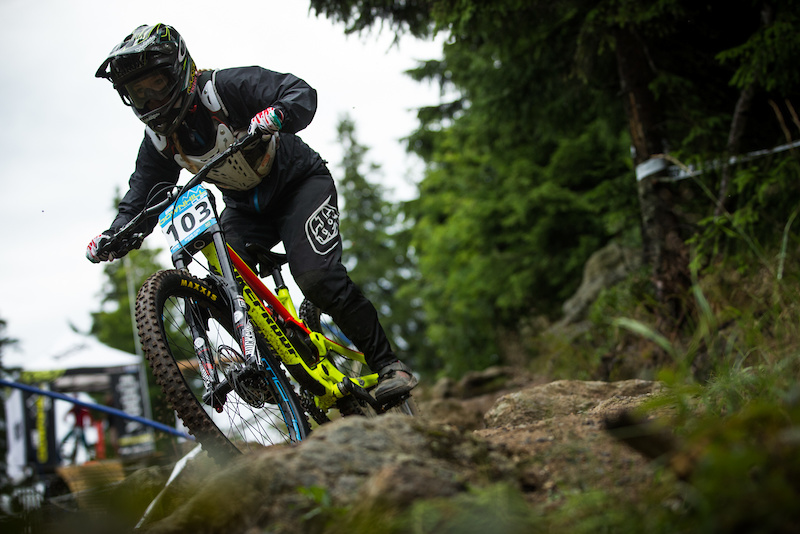 Thankfully the rain has stopped 10 minutes before my run and I was just determined to give it my all without worrying about how the conditions of the track might be. It was as slippery, but so fun as the Nukeproof Pulse was dancing through the rocks. I crossed the finish line and wasn't sure if it was enough for the win. I could just pick out some excitement in the voice of the Czech commentator and turned and saw the 1. highlighted next to my name and an advantage of -5.373 seconds. The rush was overwhelming and couldn't believe it, more than any winning feeling I had before since my first ever win, for me this is huge and what I have been searching for, it's better than any drug I am sure. My first European Cup win, a perfect weekend!
Now I have that taste of victory (and washed the smell of champagne out of my hair), it's driving me on for the rest of the season. I can't wait for the next race.
Thank you to all my sponsors for the support,
Sandra.
#Enjoyresponsibly
#Itsanattitude