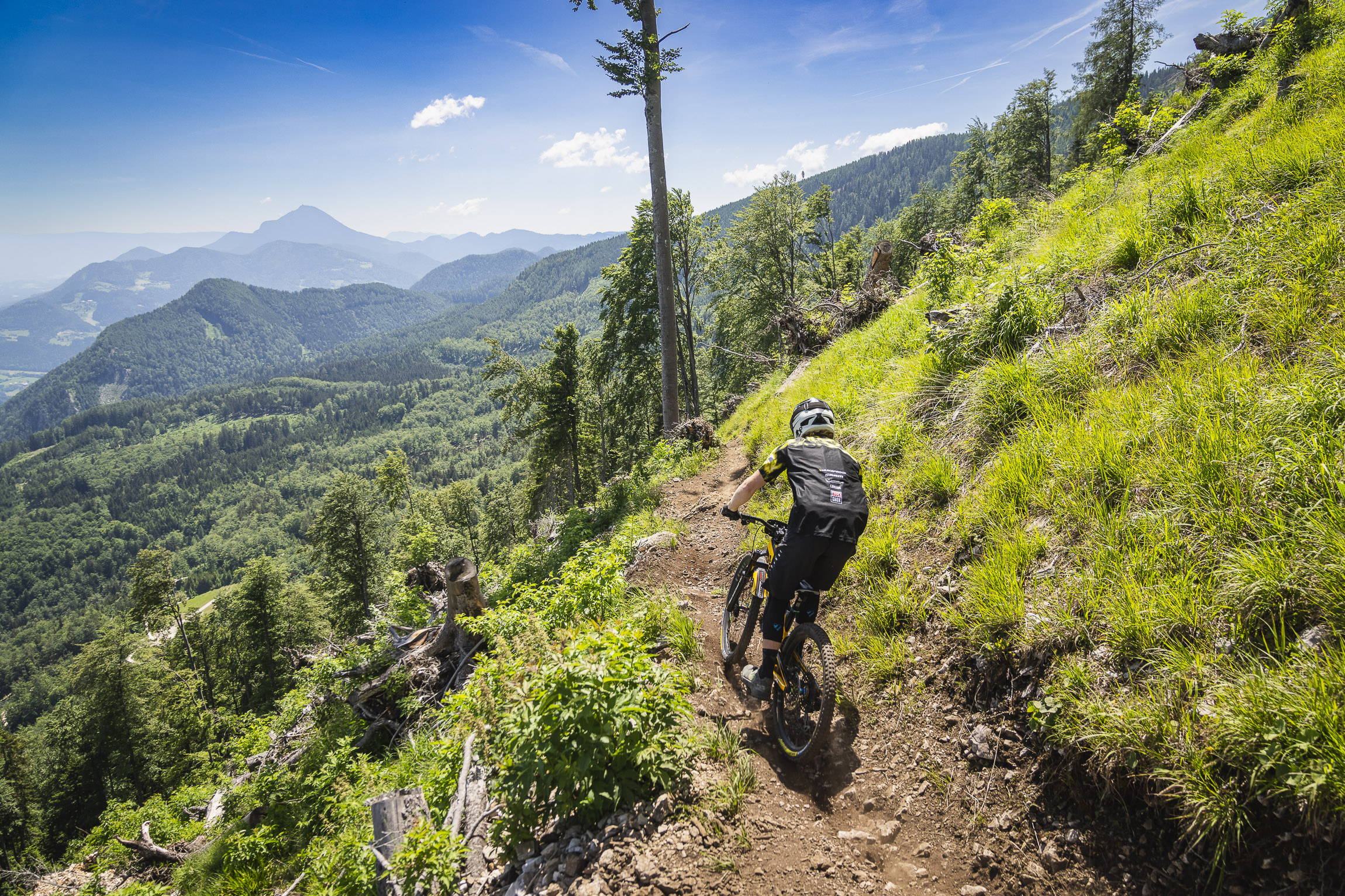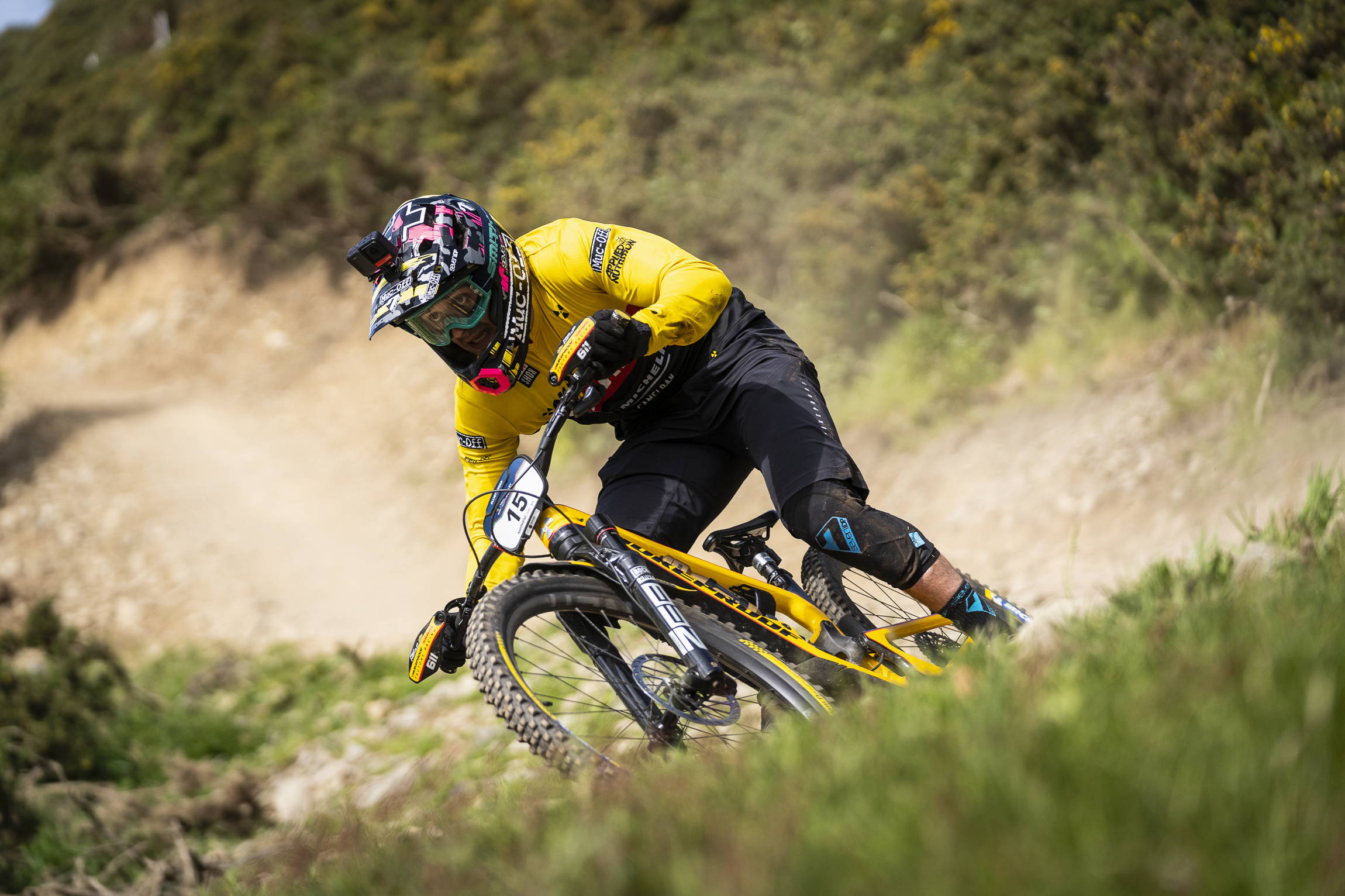 Round 1: Tweed Valley, Scotland
First round of the EWS season graced the dust (yep you read that right) of the Scottish Borders.
Fired up and ready were the new for 2022, Nukeproof Sram Factory Racing team of Kelan Grant, Elliott Heap, Corey Watson, Dan Booker and Louise Ferguson. Sam Hill was to miss out on this round, to a small bout of illness.
Kelan Grant kicked things off in the E-EWS, showing his winter of training has been paying off with 3 top 5 stage times. Unfortuanately a couple of small mechcanicals kept him out of the top 10 but finishing 12th was seriously impressive.
The main event started on Saturday with the Pro stage and the Nukeproof Sram team wasted no time setting down some incredible times. Overnight, all 4 Men were sitting within the top 20 with Louise suffering a small mechanical in the Pro Stage.
Sunday started dry and dustry with an early crash on stage 2 holding up the course which meant the top 10 Men couldn't race the second stage and thus all times for that stage were discounted. Three hard fought stages later and the team landed an overal 3rd. Individually, Dan Booker showed he's more than a Tassie Trail builder and took an incredible 5th overall with Elliott Heap chasing him down in 6th. Kelan Grant suffered again a small mechanical and Corey Watson taking a top 40. Finally, Louise Ferguson fresh from Red Bull Formations landed an awesome top 20.
A great start to the season for the Nukeproof Sram Factory Racing team, here's to a great season.
---
Follow the Nukeproof Sram Factory Racing team action
Round 2: Petzen Jamnica, Slovenia
Don't be deceived by the incredible scenery of Petzen Jamnica on the Slovenian/Austrian border. The home of the second round of the EWS produced arguably the most brutal, physical enduro stages of the season with stages up to 15 minutes long and 1100m of descending… in 35 degree heat.
E-EWS kicked off the week, with Kelan Grant back for redemption after a few small setbacks from round 1 and Corey Watson making his E-EWS debut.
Scorching temperatures, mild heatstroke and a mechanical for Kelan marred the day but Corey produced an18th and Kelan came out hungry for more showing his speed with some impressive splits.
Sam Hill made the return to the team in time for the main EWS race joining regulars Elliott Heap, Kelan Grant and new additions, Corey Watson and Dan Booker. Tough transition times, some mild sickness in the team and yet again scorching heat gave the lads plenty to contend with following an intense Pro stage the previous day.
Dan Booker posted a consistent day with an incredible 26th overall, with Sam Hill hot on his heels in 29th  with a 13th on the gruelling stage 5. Elliott posted a top 40 time after struggling with the heat and Corey a top 50.
"Good effort from the whole team and great to have the full team back together including Jacy and Matt who kept all the bikes running sweet all weekend. Big thanks to all the sponsors for making racing possible"
---
Follow the Nukeproof Sram Factory Racing team Action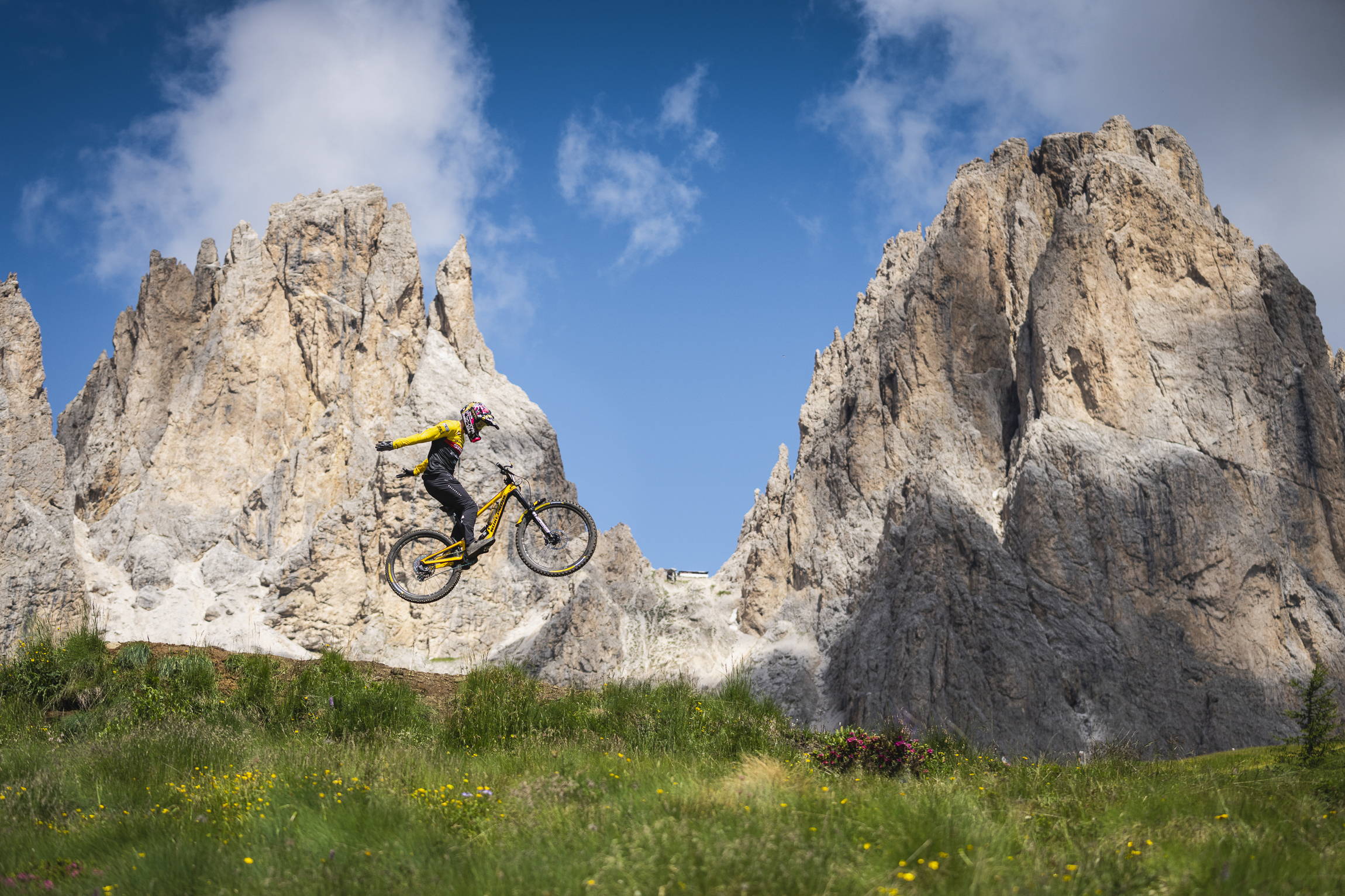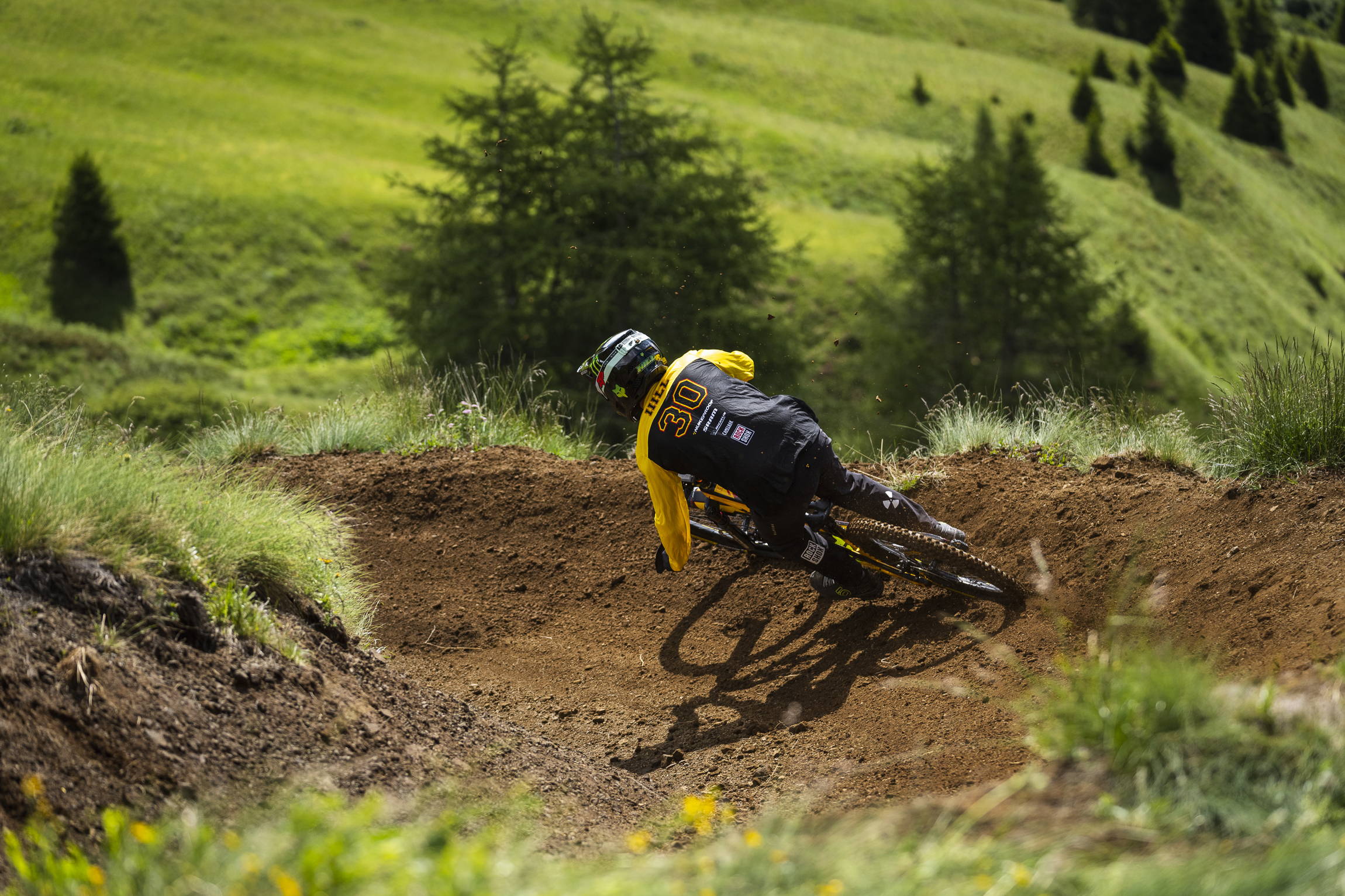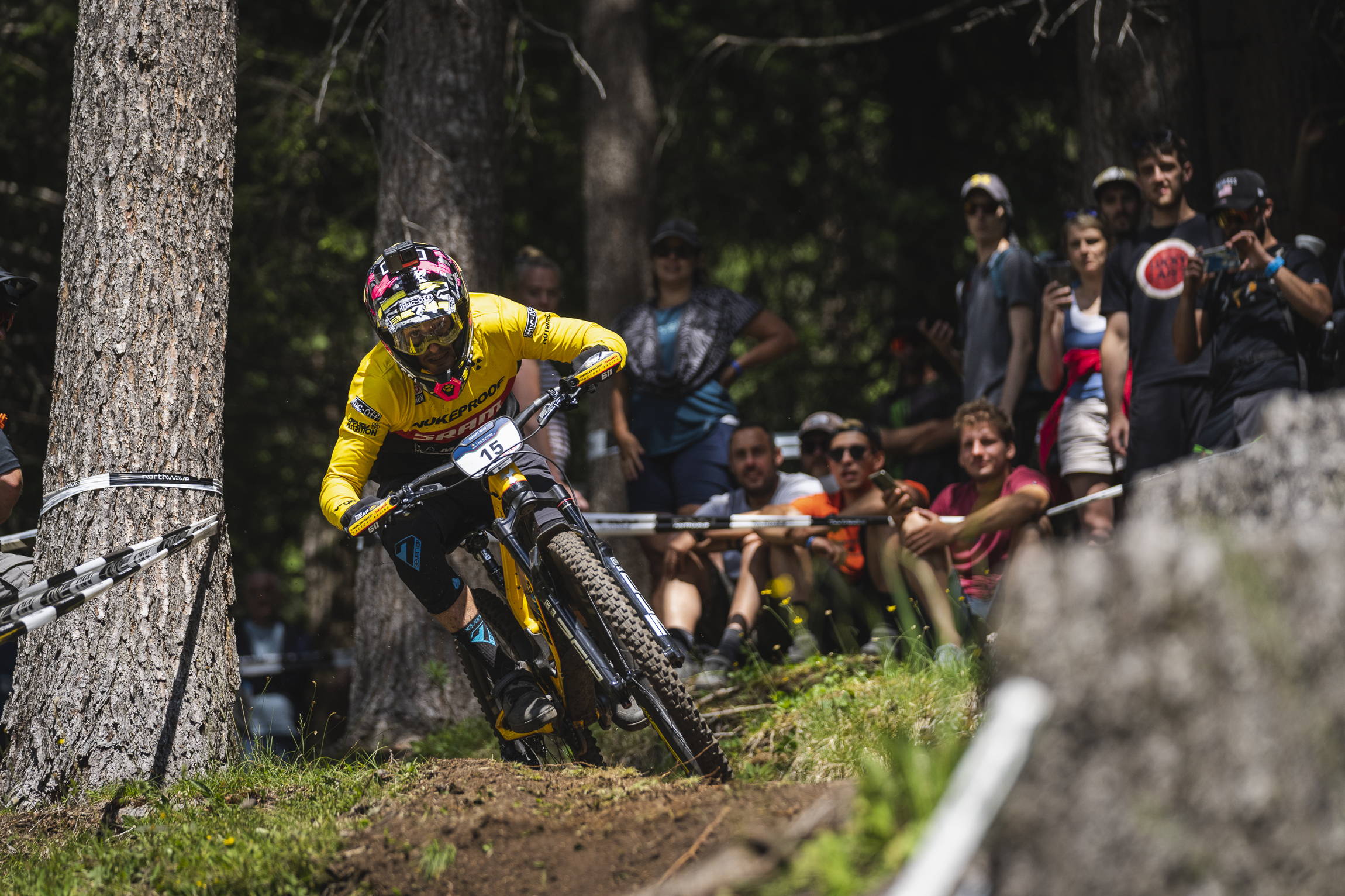 Round 3: Val Di Fassa
The Dolomites were the next stop on the EWS calander, more specifically the beautiful Val Di Fassa. With its stunning, screen-saver worthy backdrop and steller trails to match, its certainly a highlight on the EWS calander.
Pro stage on Saturday kicked things off in usual gnarly fashion for the 2022 season, the unrelenting Ciastas track featured physical uphill sprints, insane tech and a nice 200m grassy sprint to finish, just to keep the riders humble.
Sunday rolled around, dry and warm making for some insnaely fast racing. The team were all in a good position following the Pro Stage. Dan Booker tweaked his shoulder in practise so after a quick visit to the physio (thanks Canyon team!) and some ice and he was back giving it his best shot.
Despite the long testing tracks, times were ridiculously tight between the top 15 throughout the day giving the riders no let up throughout the 35 minutes of racing and extensive transitions between. The final assault was Tuti Fruiti, a massive 6.2km track with 960m of descending.
Elliott Heap continued to impress with an awesome 13th place moving him up to 10th overall in the series,
Dan Booker and Sam Hill battled for two top 40 finishes, Dan gritting his teeth through some intense shoulder pain and Sam continuing to make progress on his fitness. The crowd went wild for Sam as usual and his riding is looking like the 3 times EWS world champion he is.
Kelan Grant had his first race weekend of the season without a mechanical and continues to build on this progress. Corey Watson kept it rubber side up to get a top 50 spot in first first full EWS season.
"Some fantastic results at a venue renowned for its challenging tracks. We have a short break now in the EWS then its off to North America for the US and Canadian rounds before the final rounds back in Europe. Great work team, as always a big thanks to Matt and Jacy for keeping the bikes running smooth and fast and our amazing sponsors for the support"- Nigel Page, Team Manager
Check out the Nukeproof team in action
Watch the highlights from each round here
SIGN UP BELOW FOR YOUR CHANCE TO WIN
With big thanks to all the sponsors for the 2022 season

---