2023 World Champs: Fort William photo epic
2023 UCI DH World Championships: Fort William, Scotland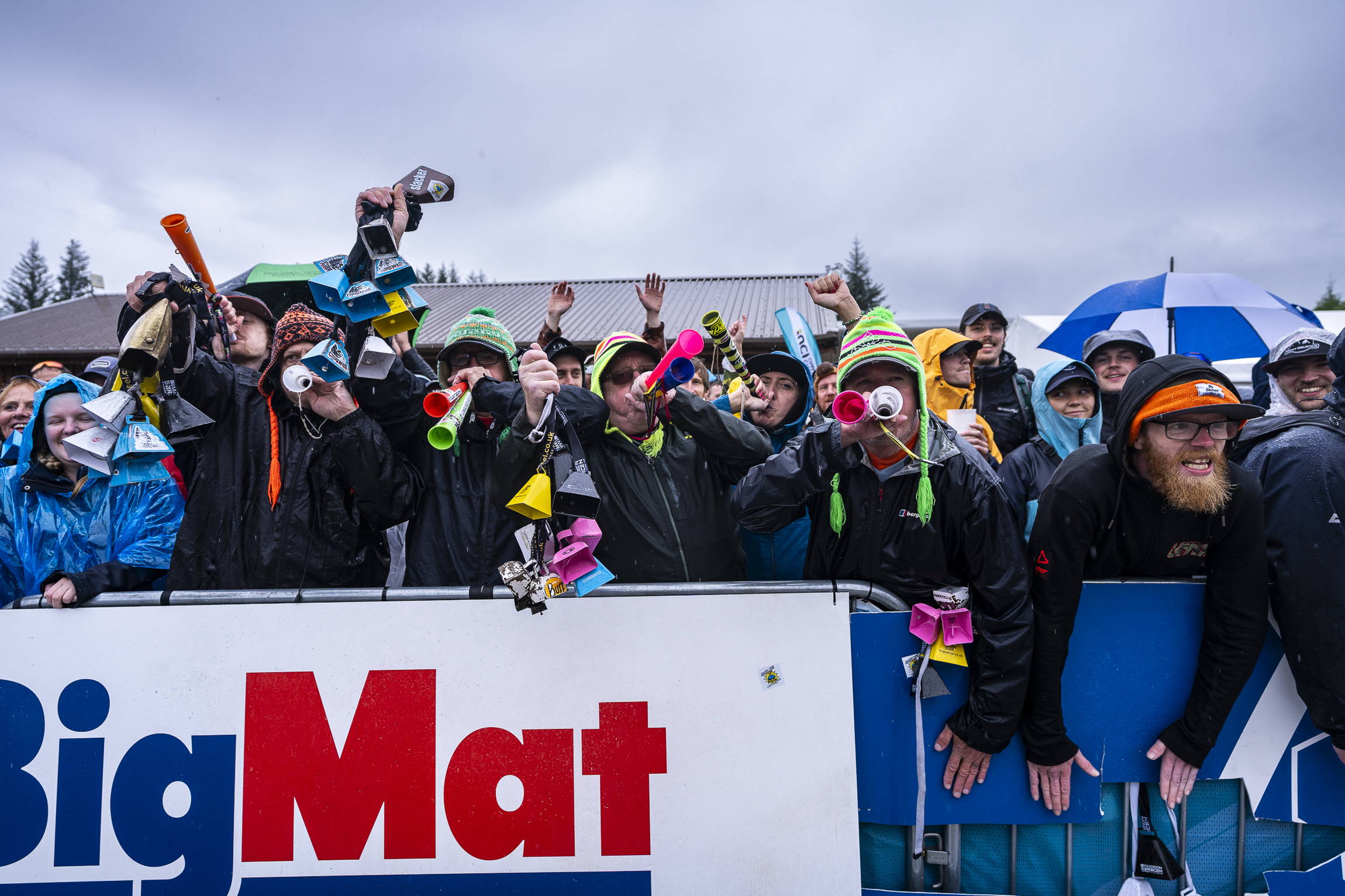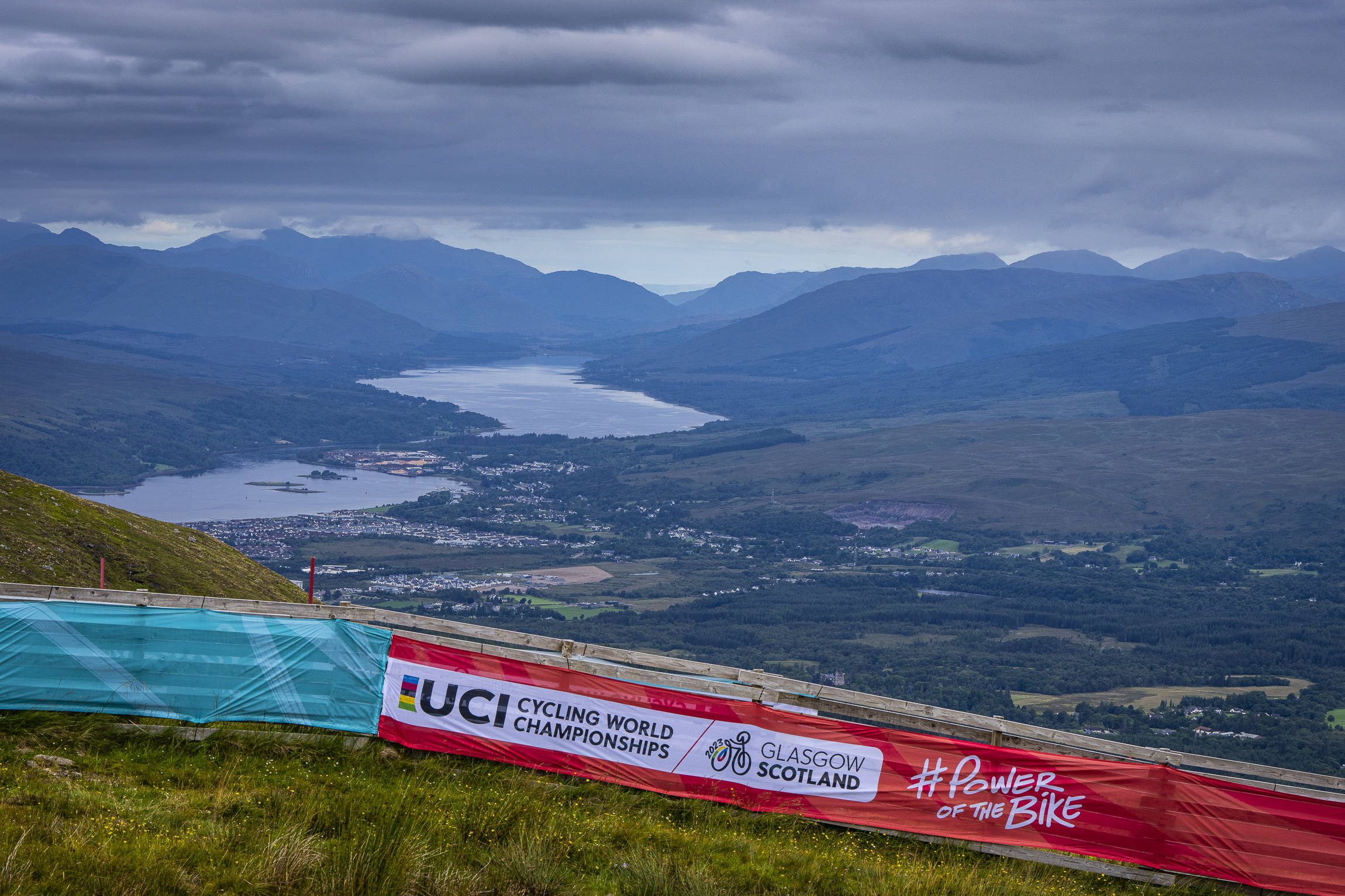 World Championships, the elusive rainbow stripes and the one that riders want more than any other race of the year.
A familiar but not necessary friendly beast was host to this years UCI Downhill MTB World Championships, the mighty Fort William. Renowned for its brutality, exposed lines and unpredicatable weather, the Continental Nukeproof Factory Race team had three of its four riders representing their home countries. Chris Cumming was lining up for the Team Ireland, Veronika Widmann for Team Italy and Louise Ferguson for Team Great Britain. Ronan Dunne was selected and was tipped to be a real contender to bring the medal back to Ireland but a hand injury was to end his hopes of victory in the Fort.
As soon as riders took to the track walk, they were noticably stoked, numerous changes on the track made for a fast top section, familiar gnarly Fort Bill rocks and the infamous woods section before hitting some sizeable jumps on the motorway section into the finish line.
Famous for its world class crowds, Fort William 2023 was no different.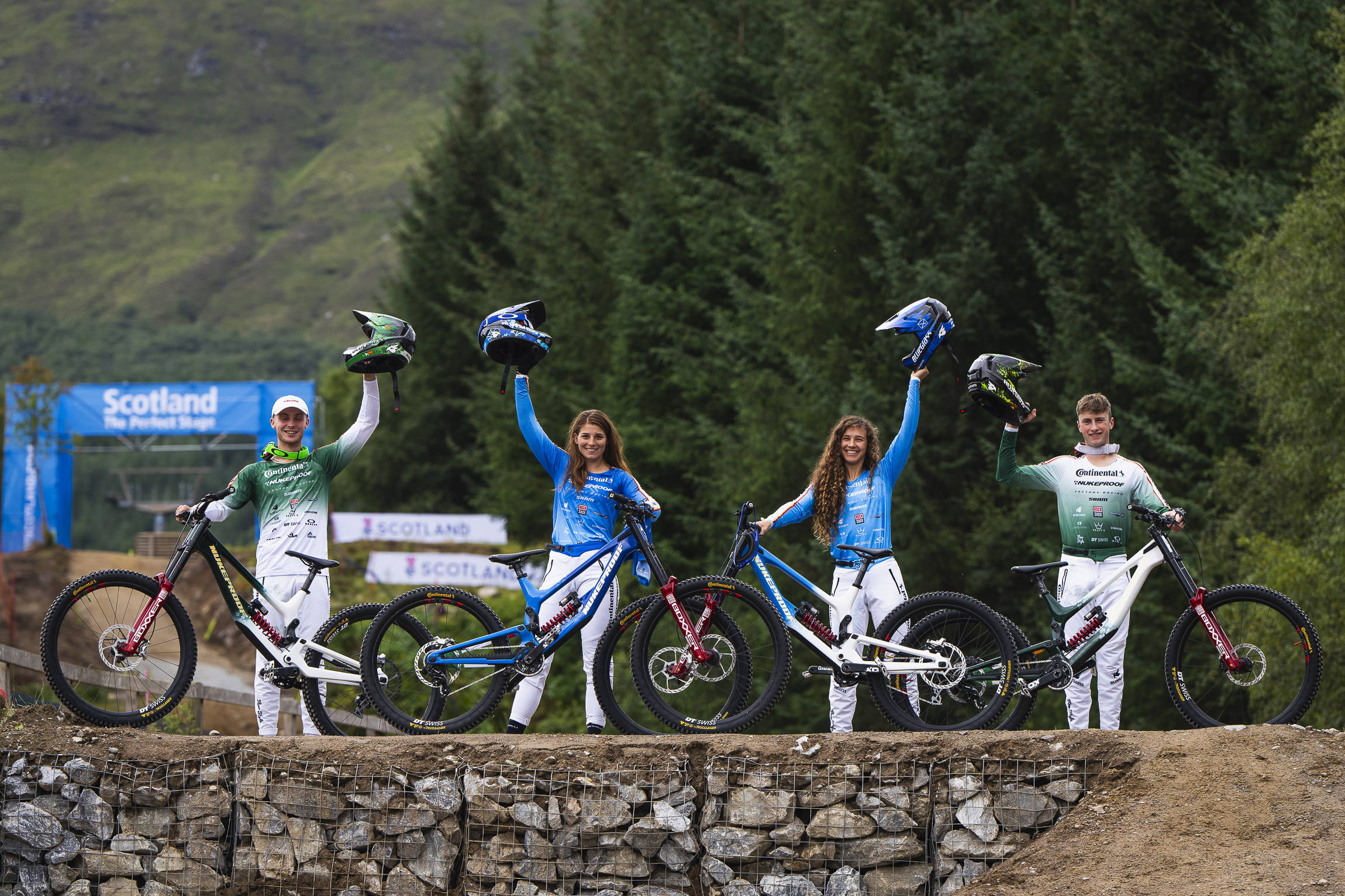 As is tradition for World Championships, custom kit was on the cards for the teams. However, the Continental Nukeproof team were truly treated to a feast this year with their own individual custom painted Dissent Frames by Elite Refinish, custom Flowstyle kit and custom Bluegrass helmets to finish off the look.
It was widely regarded throughout the pits with riders and media alike that their overall look was the strongest of any team racing.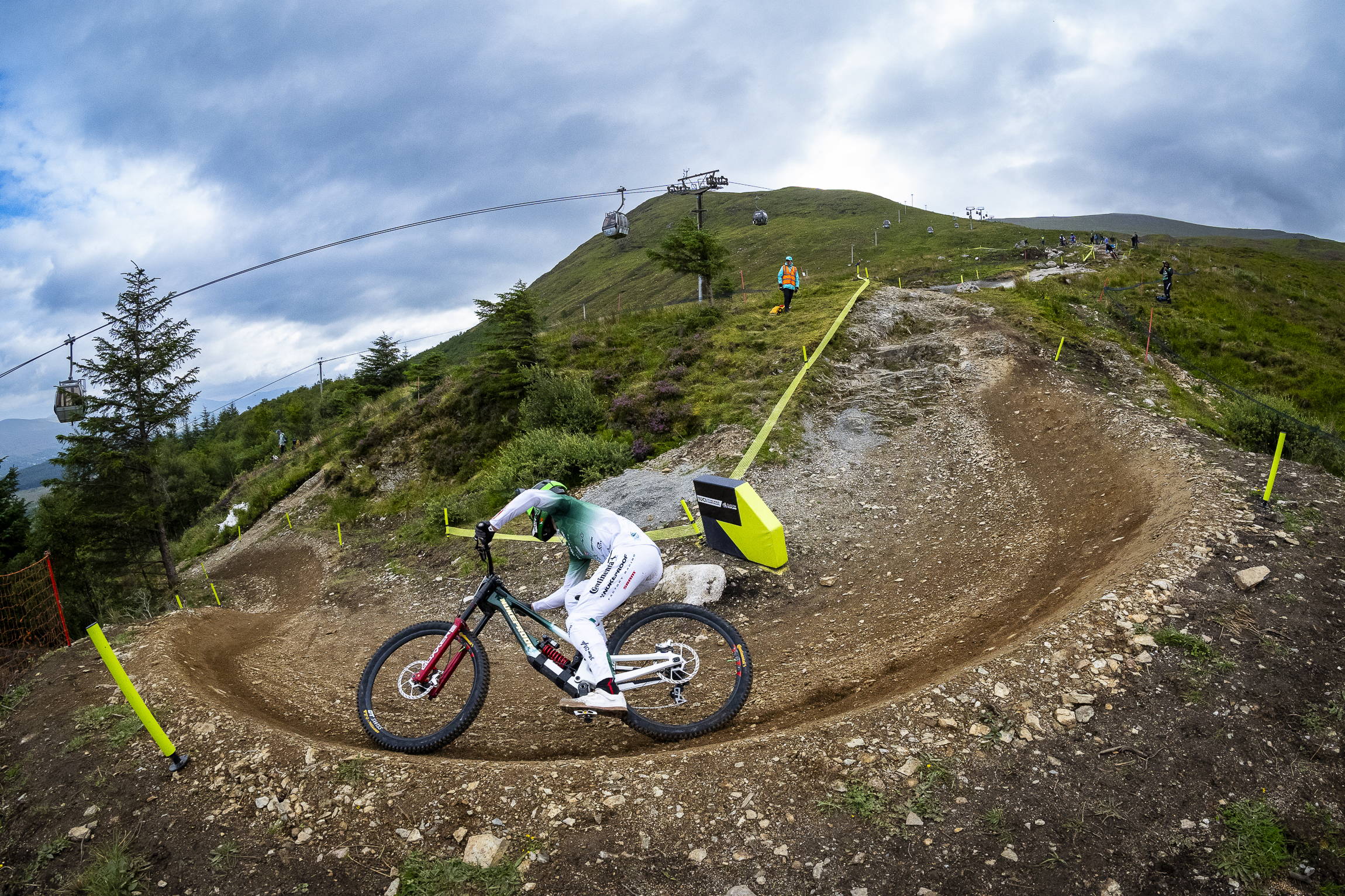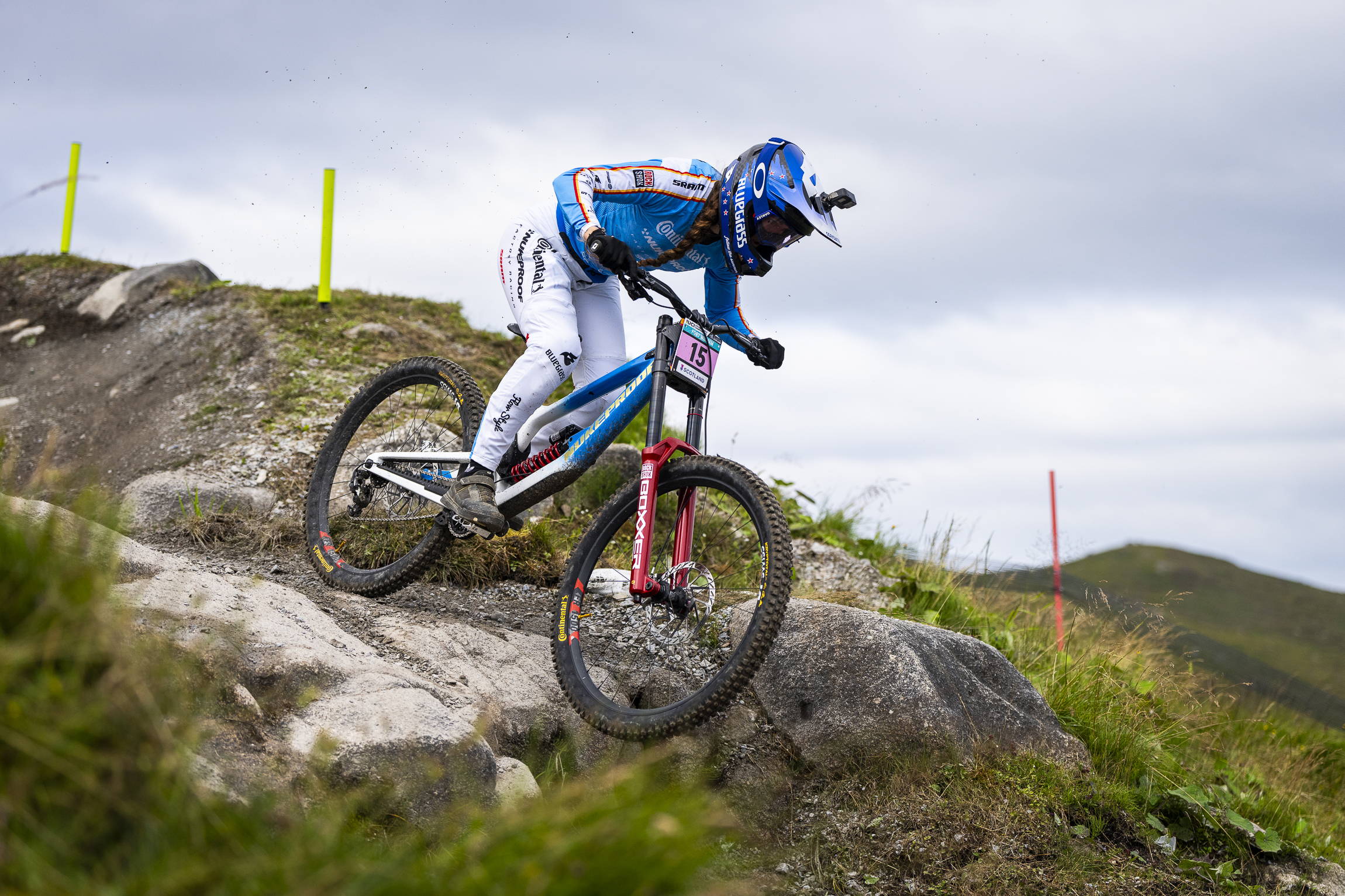 As World Championships is a stand alone event, it followed to format of World Cups previous, with a qualifying on the Friday which contributed to seeding for Saturday's Final.
All the riders were feeling particularly confident in practice, enjoying the faster tracks and getting full runs in. Qualifying showed this confidence transferred into race results with Vero putting in an incredible performance to finish 5th, team mate Louise Fergson was struck down with a rough cold throughout the week and was delighted to just put a full run down, taking 16th in qualifying.
Chris Cumming for Team Ireland had the aim of putting down a clean confidence inspiring run which he did, putting him in a solid top 60 position.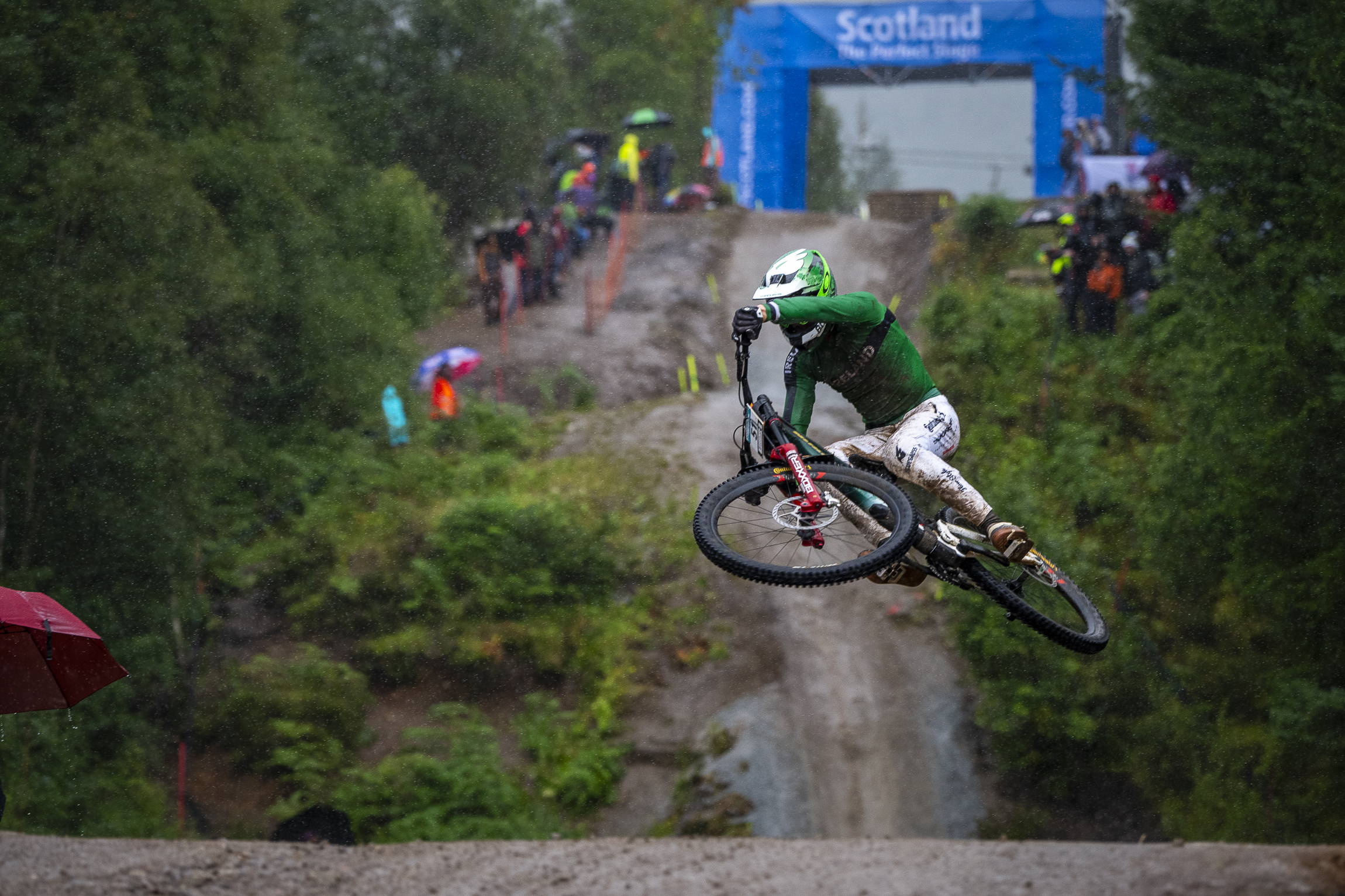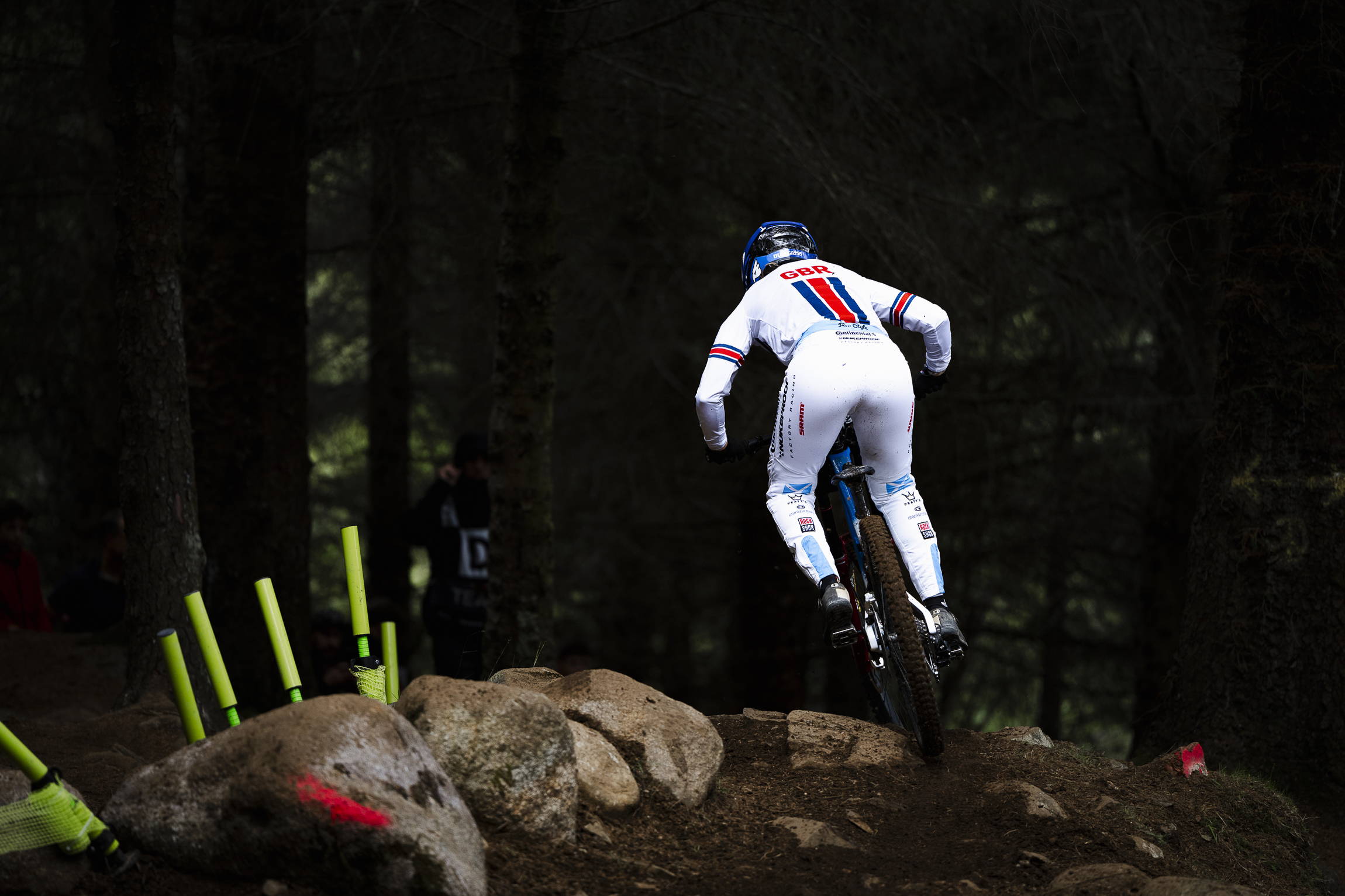 It's safe to say, the Fort William weather reared its head for race day, a tale of two halves with the Women having a relatively dry track meaning it was running faster than ever with no margin for error.
Raised in Fort William and honing her DH craft on the Nevis Range tracks, Louise Ferguson was more determined than ever to put on a show for her fans (of which there were many), despite battling low energy and single handedly raising Lemsip shares throughout the week, Louise's run was nothing short of incredible. Making light work of the technical woods section, where it was becoming evident, the podiums were being decided, Louise stormed into the final section of the track, clearing the motorway jumps and into the finish gate to an unbelieable roar of the Fort William crowd to put her into the hot seat for the next 5 riders.
Vero Widmann was on the hunt for the podium position, proving her focus, speed and skill on the unforgiving track. In 4th position on the first split, her pace was there but it wasn't meant to be, a puncture before the second split put a stop to any podium hopes. Vero proved her professionalism and level head finishing her race run and heading straight over to team mate Lou to congratulate her. Vero's spot on the podium is immenent and it will be so well deserved.
As the last few Female riders came down, Lou was still sat in the top spot, only the top 3 women from qualifying managed to top her time, with powerhouse Vali Holl taking the win, Camille Balanche in 2nd, Marine Cabirou in 3rd and the Fort William local Louise Ferguson taking the 4th spot.
An incredible achievment, and a once in a lifetime moment for the young Scot at her home race backed by her truly awesome Continental Nukeproof team. It's safe to say, Lou won't be a stranger to the DH World Cup podiums.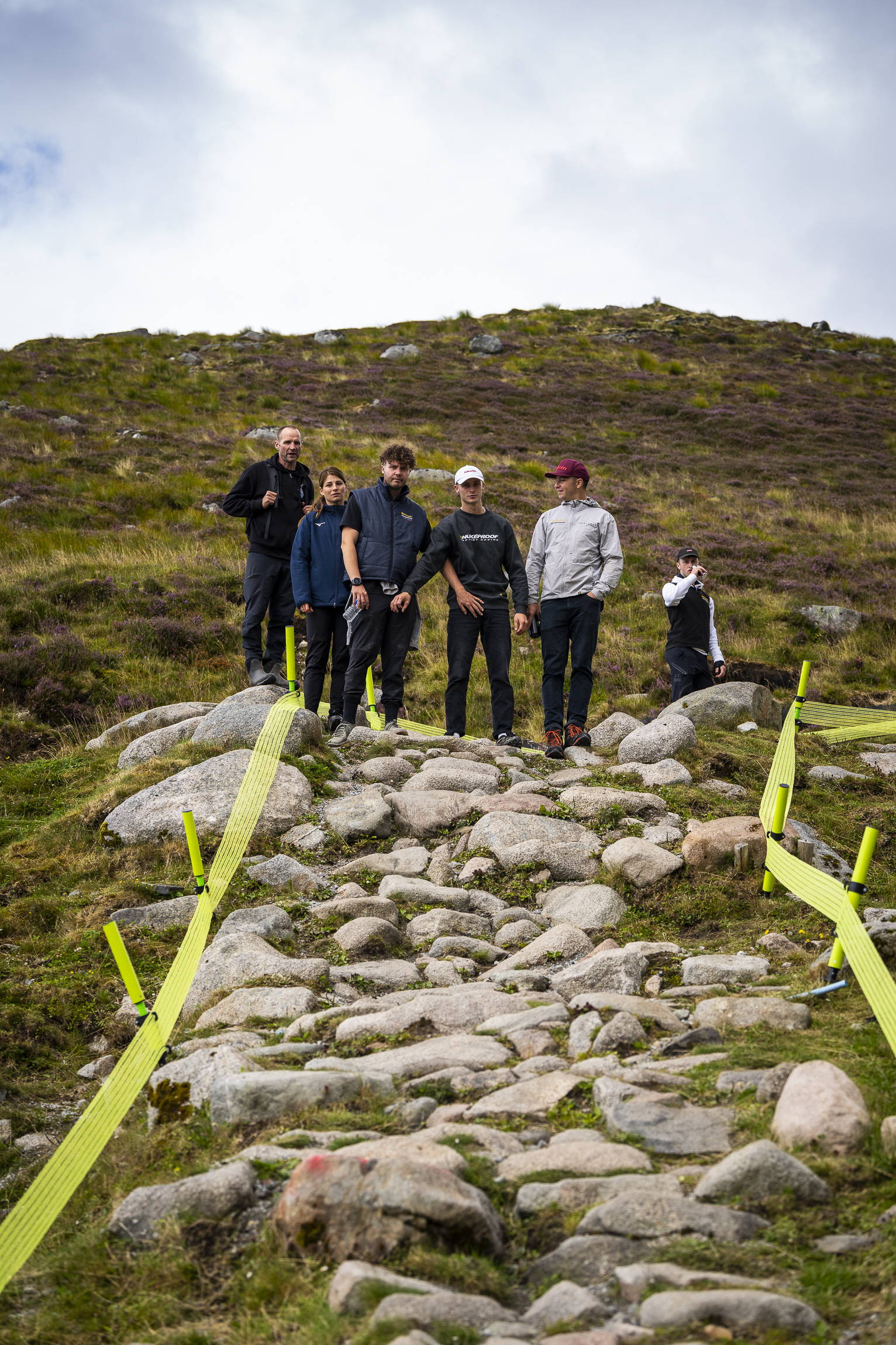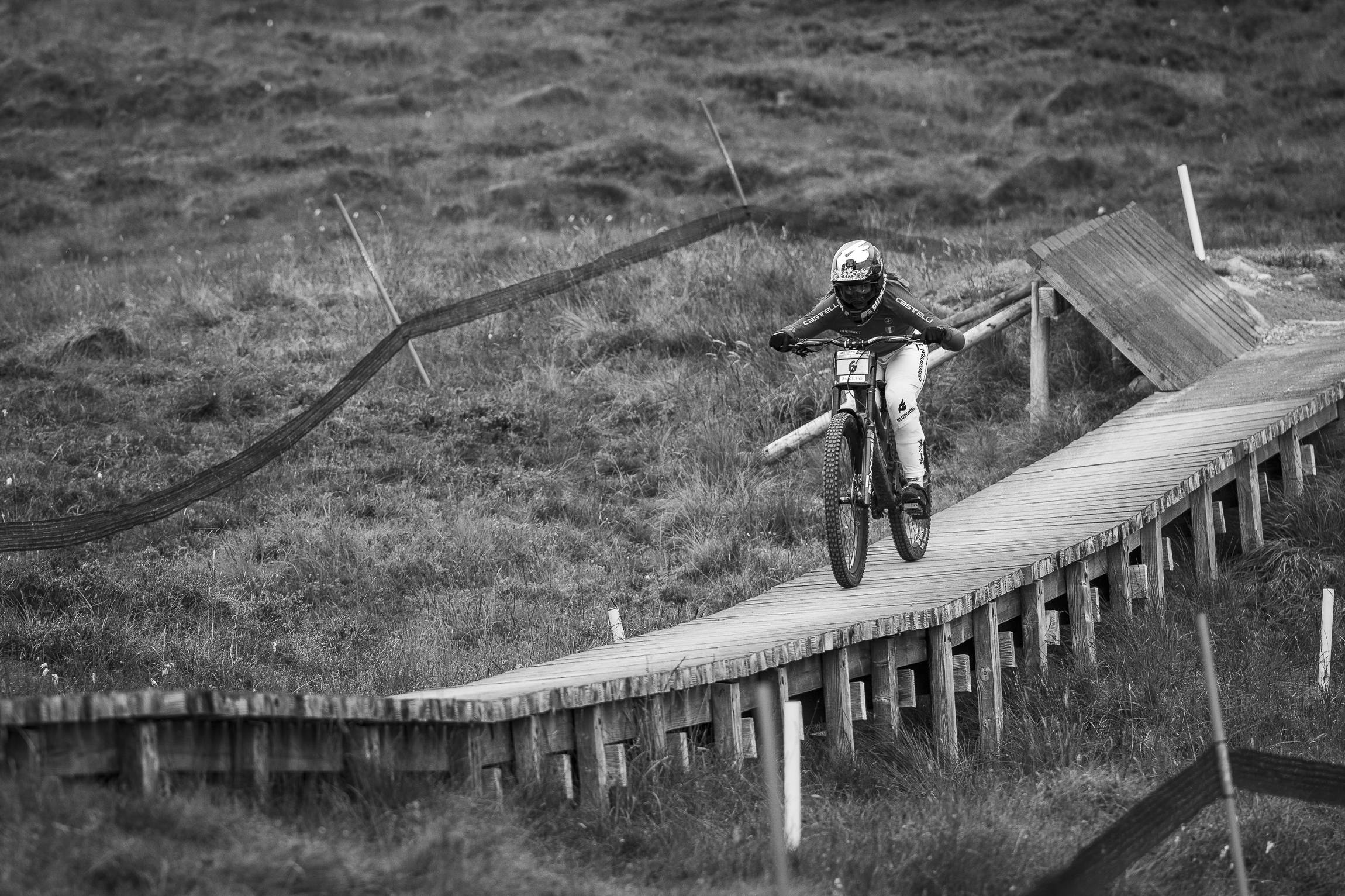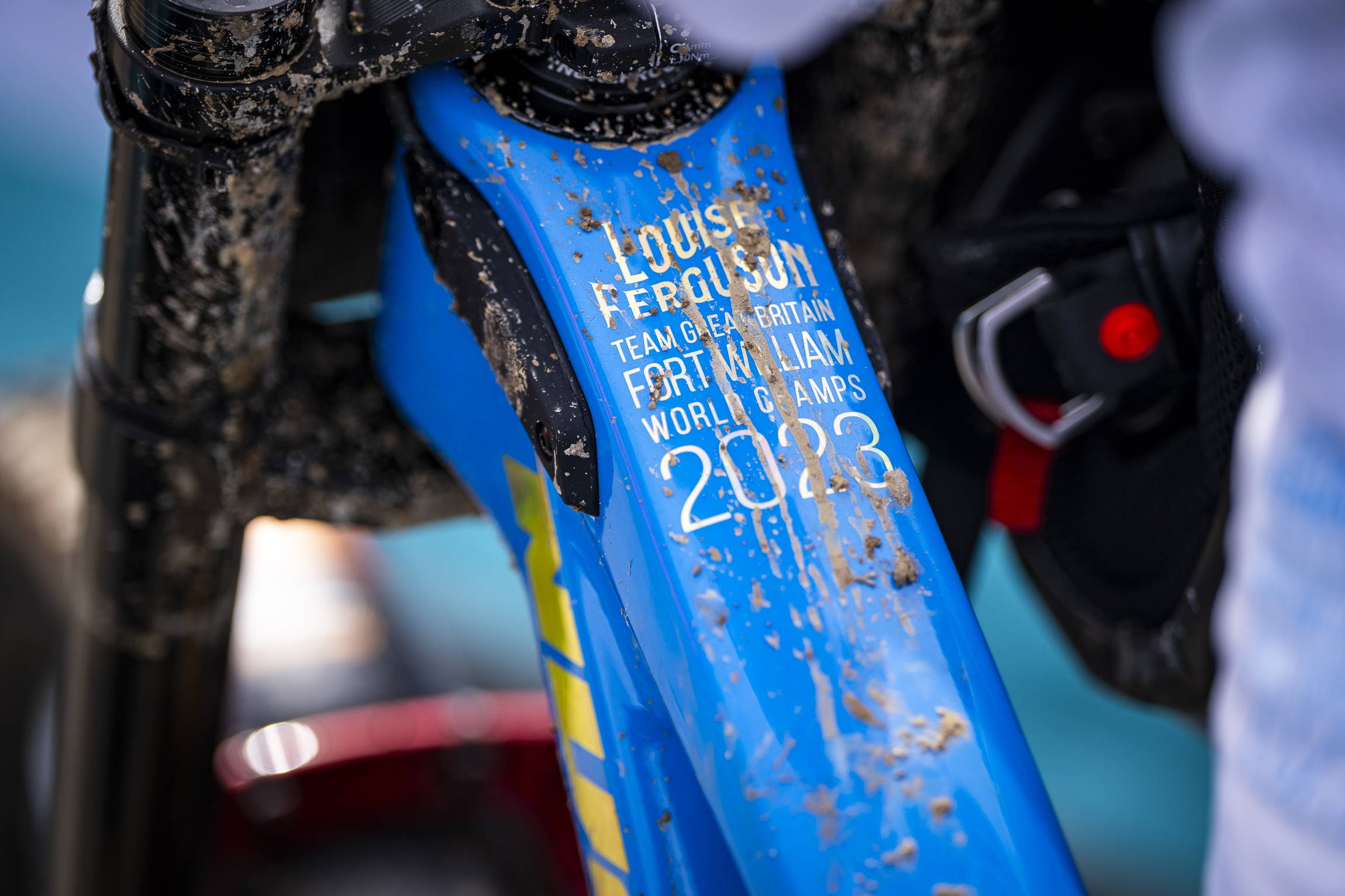 The rollercoaster of emotions in the Women's Final wasn't stopping anytime soon with the Men's Final being one that will go down in history.
For the first 20 riders, the track remained largely unchanged from the Women's, until the heavens truly opened, and in true Scottish style it continued right the way through until the results were decided.
Visibility in the open top section was changing for nearly every rider and as the rain set in, quick decision on set ups were required to ensure the riders were prepared. As more riders fell to the mercy of the ever changing conditions, it became apparent that serious commitment was required to conquer these conditions.
Familiar with the wet conditions is Irish rider Chris Cumming, showing a calm head and composed riding, he put down a textbook run to post his best ever Elite World level result with a 41st. Chris was stoked on his run, knowing there was the possibility to push a little more only fuelling the fire for the next World Cup rounds.
A special mention has to go to former Nukeproof Wideopen rider Charlie Hatton, who rode a foot perfect run to take the rainbow stripes for Team GB, a well deserved win.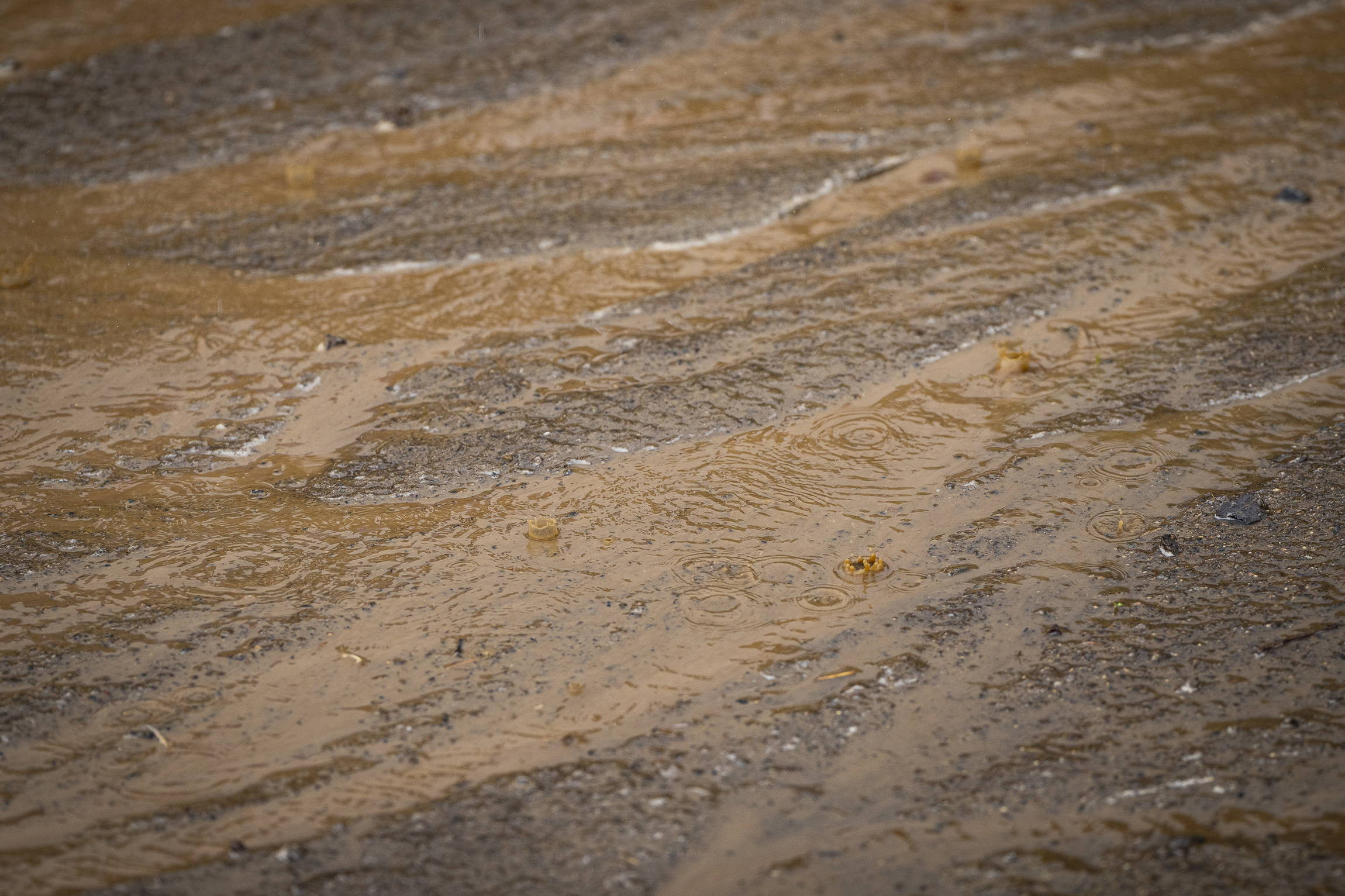 A fairytale ending for Fort William local Louise Ferguson and a testement to her commitment and tenacity, heartbreak for Vero knowing she was in strong contention and a career best run for Chris. One thing is for sure, the Continental Nukeproof Factory Racing team are a family and one that support one another no matter what.
World Champs 2023, over and out. We'll see you in Andorra for the next DH World Cup.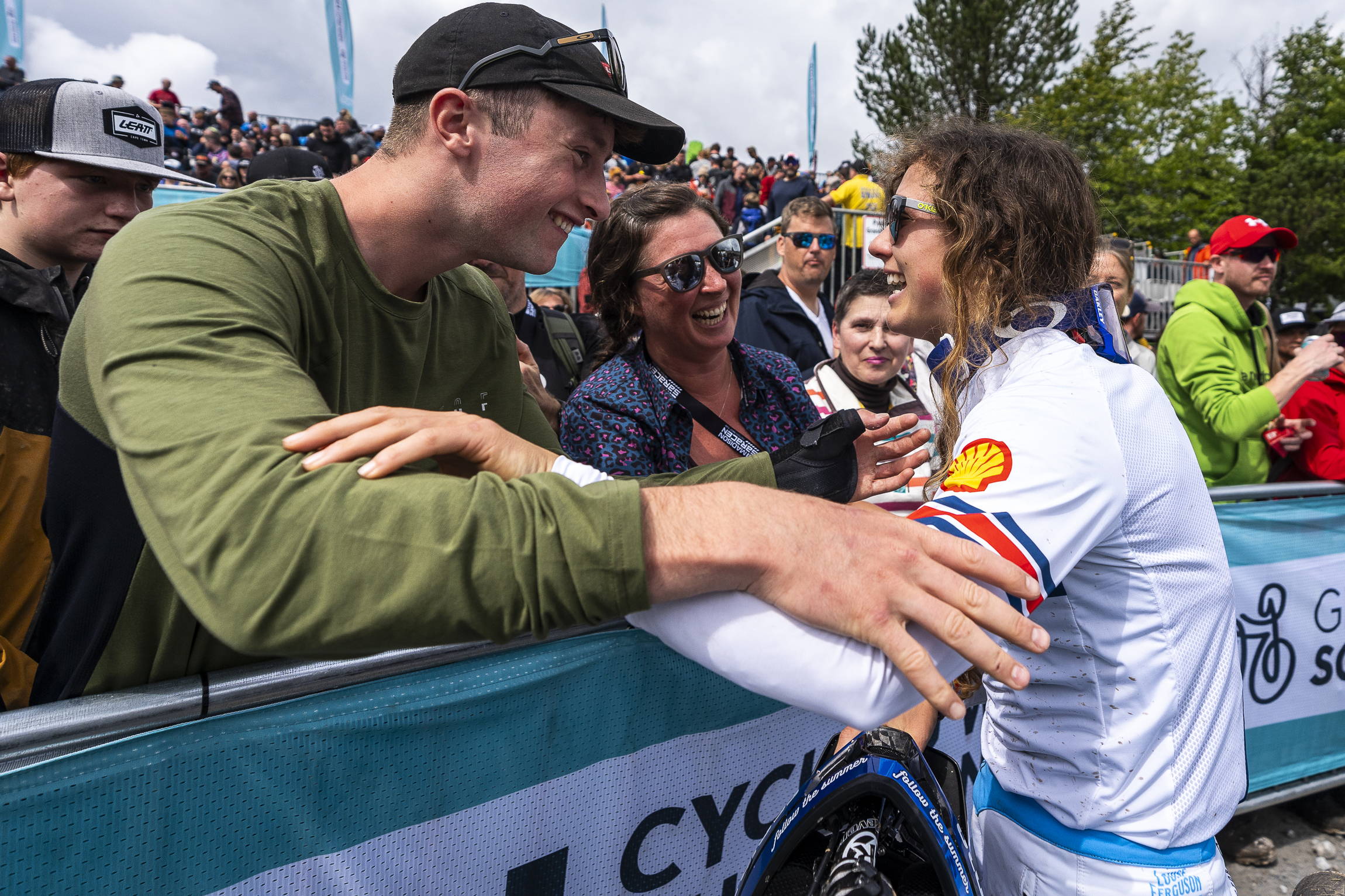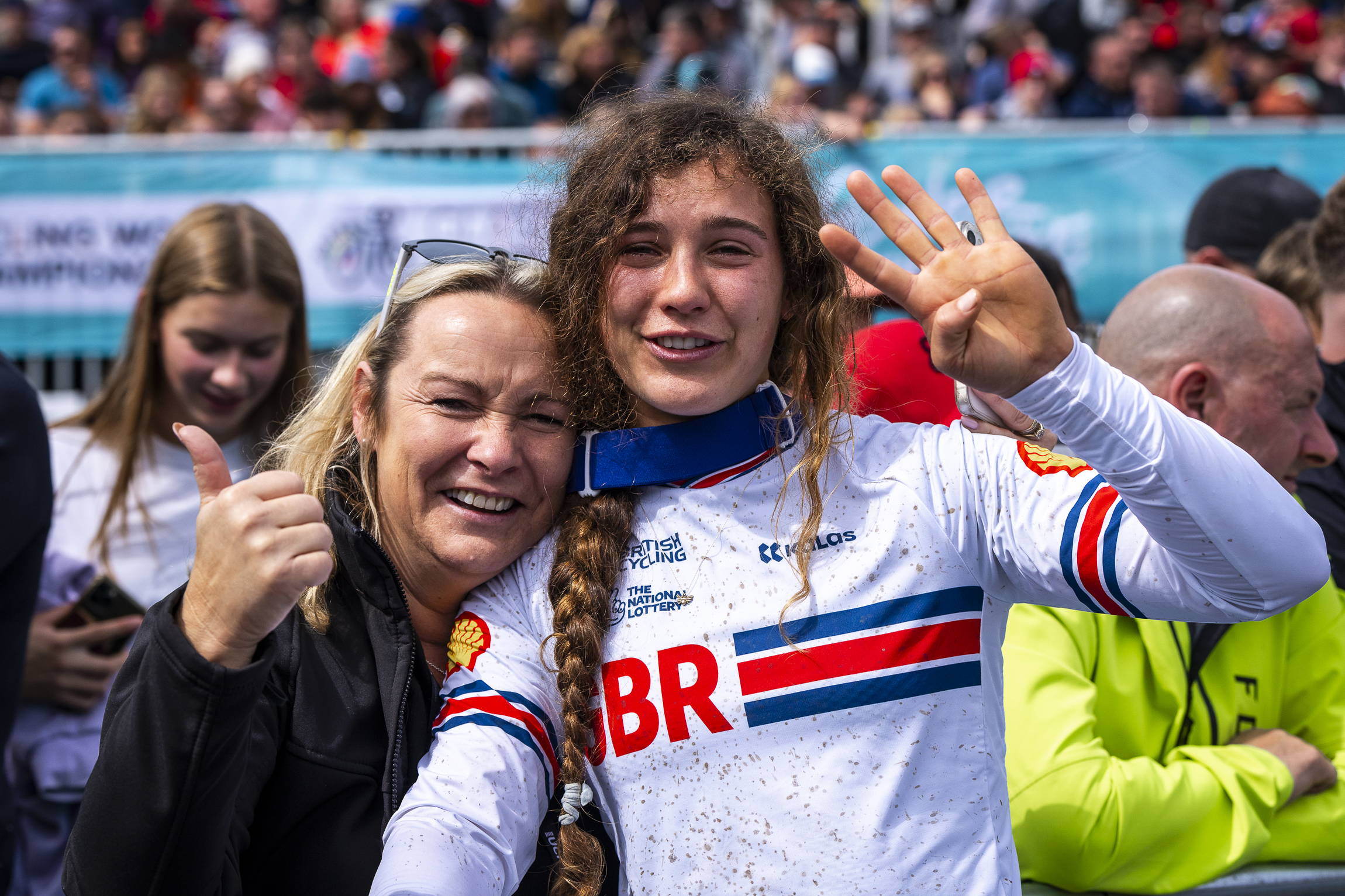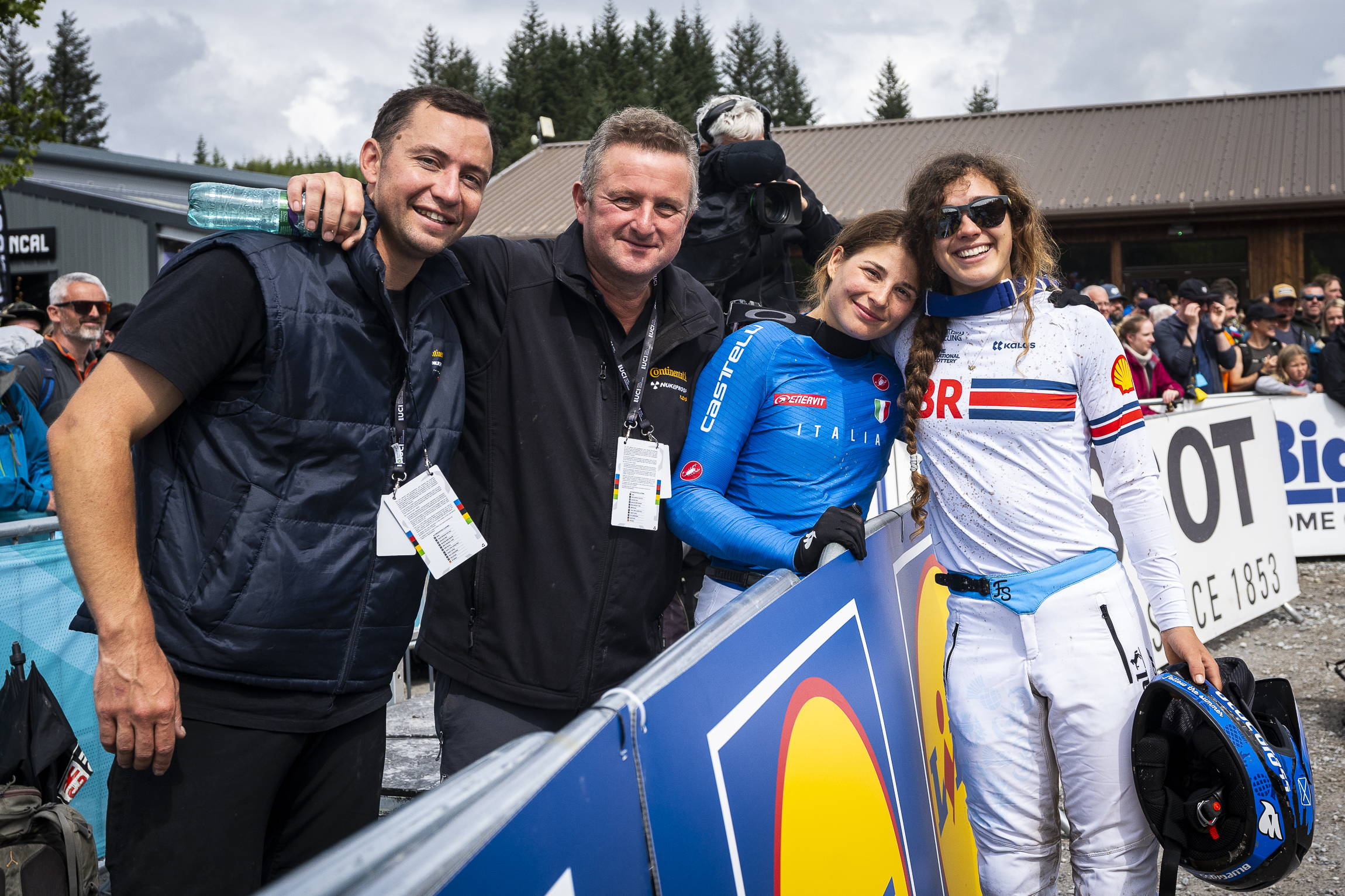 Check out the Continental Nukeproof Factory team in action
Watch the highlights from each round here
With big thanks to all the sponsors for the 2023 season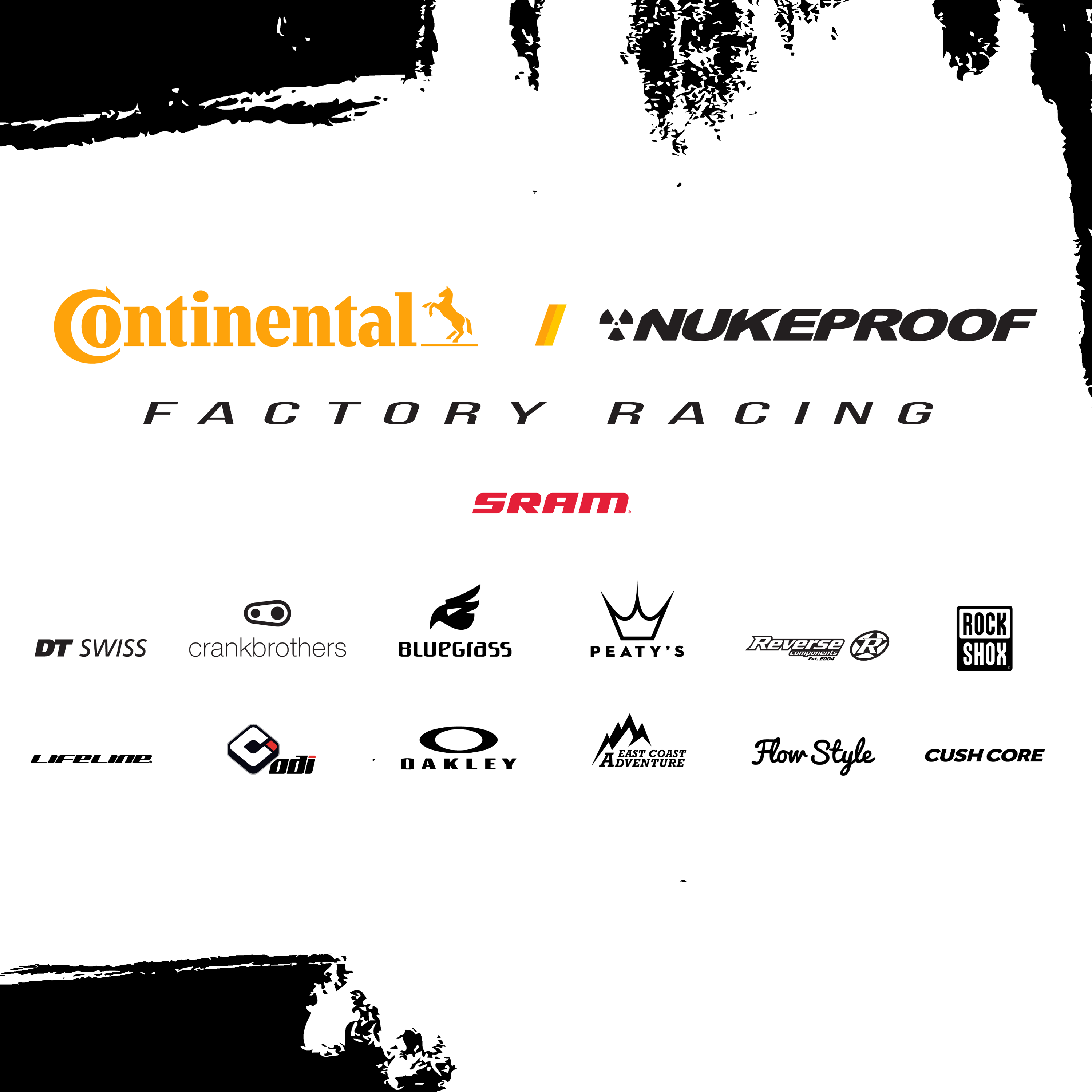 ---