ALL NEW Cub Scoot, 14" and 16" Cub Scout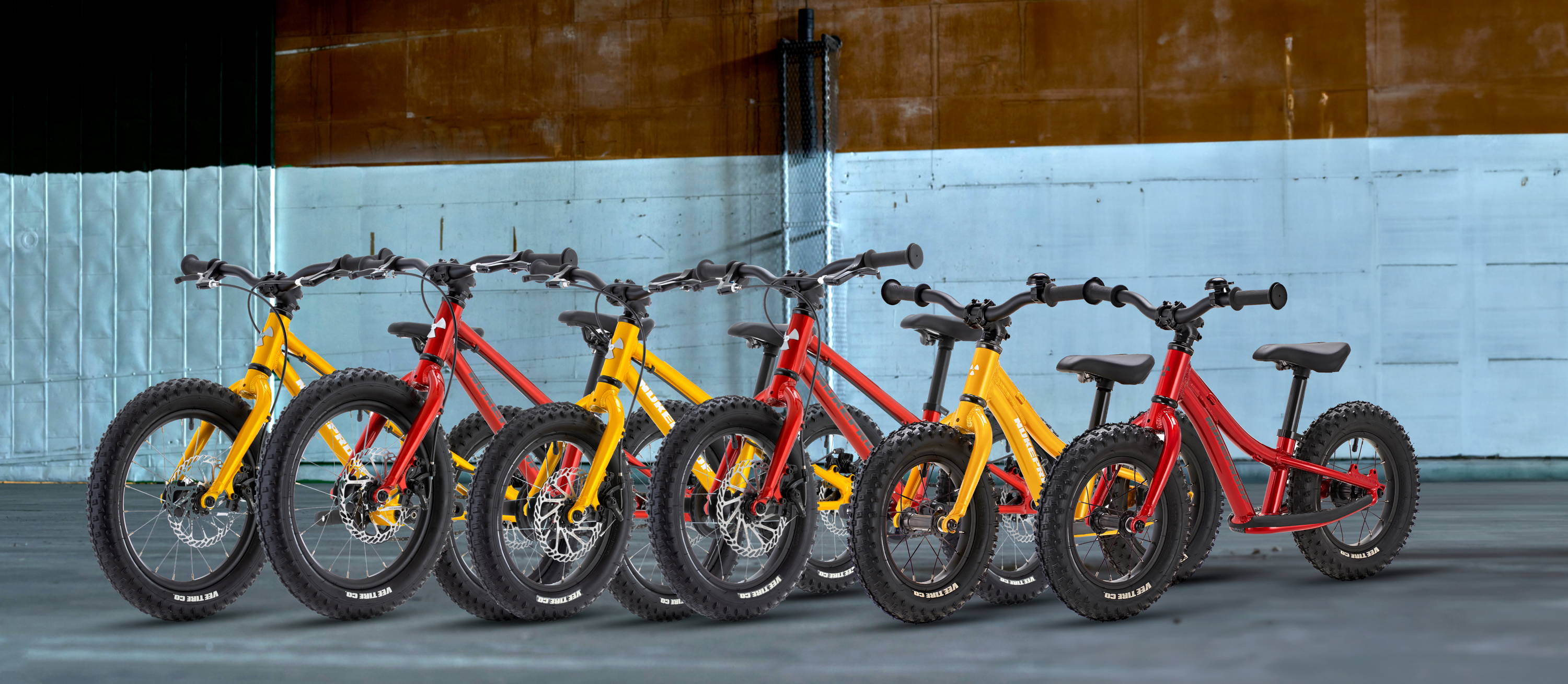 For life's special moments.
Sharing the DNA of the infamous scout, Nukeproof are proud to launch the cub
scoot
, the 14" and 16" Cub Scouts
.
Whilst we can't guarantee
the newest additions to our cub scout range will make your little person into the next Sam Hill, it's a good place to start and they are sure to have fun along the way.
With a discerning team of testers (our own kids), we've left no stone unturned in creating a range of youth bikes that are designed to inspire and give confidence off road to the next generation of mountain bikers.
Knowing that kid's bikes are 50% ridden, 50% carried by mum and dad we've ensured the full range is durable but lightweight for those inevitable 'uplift' moments.
The Nukeproof Cub
Scoot
, 14" and 16" Cub Scouts, True kids mountain bikes..
Loves: Riding through puddles
Loathes:

When Dad tries to dress her
Loathes: His sister being faster around the pump track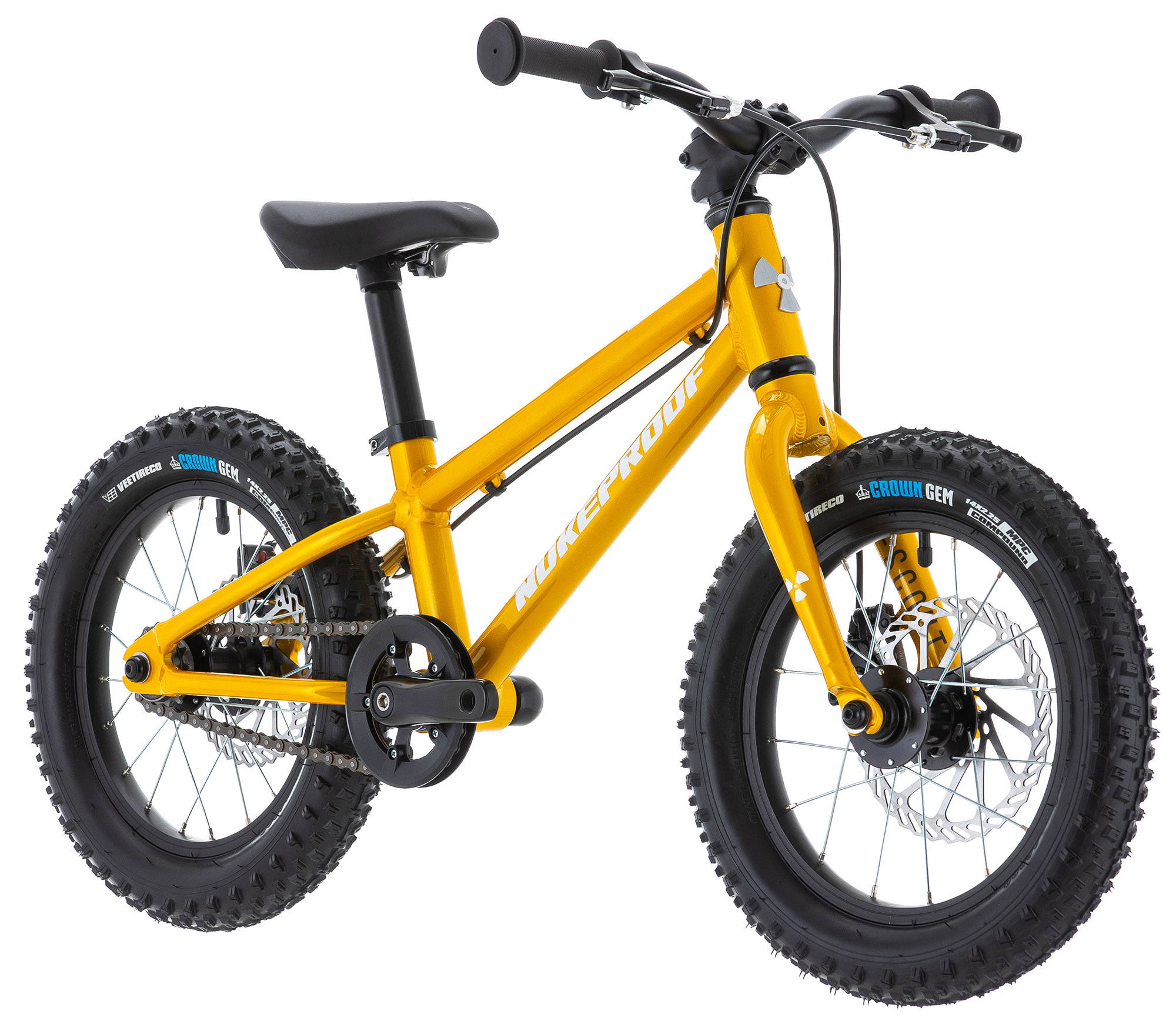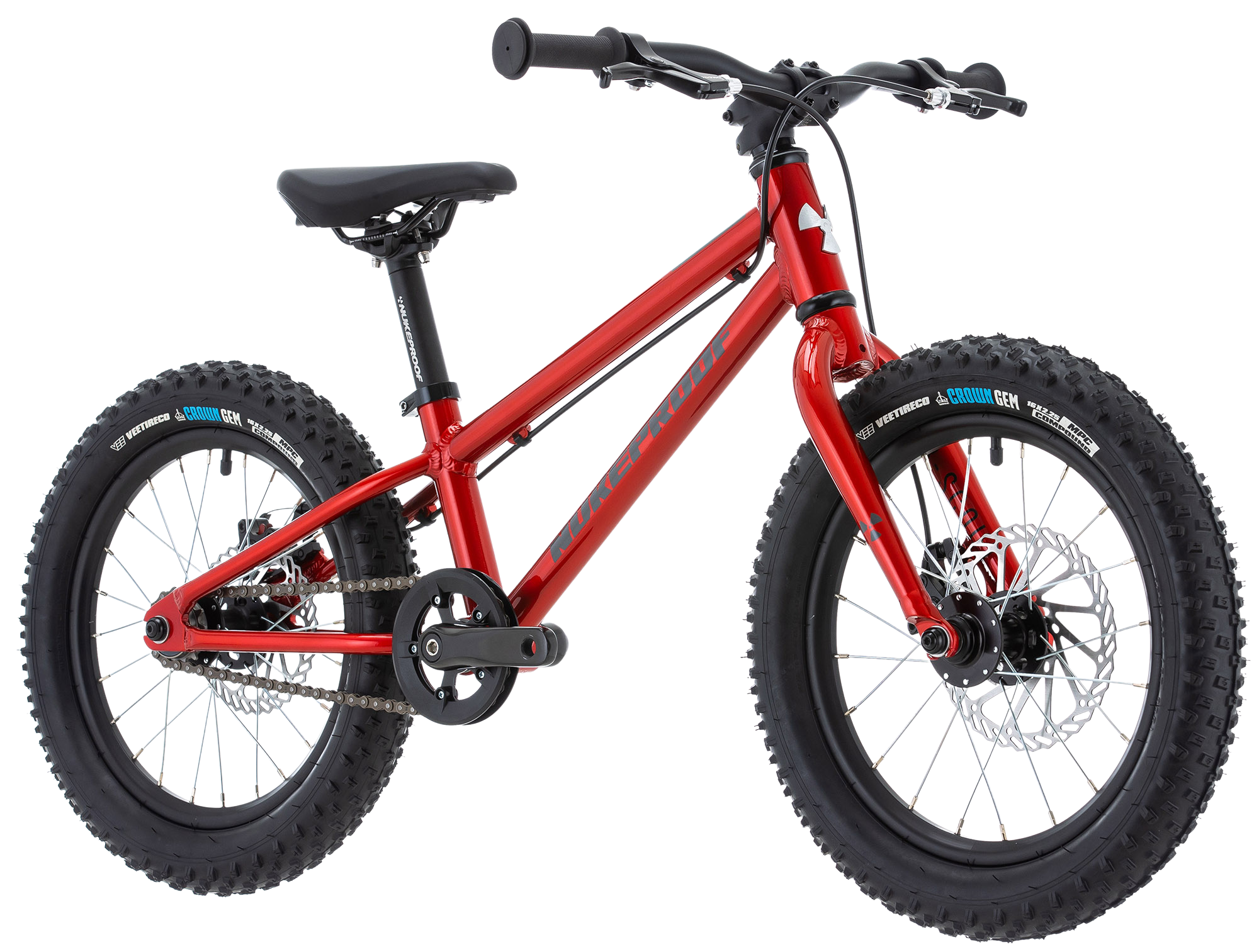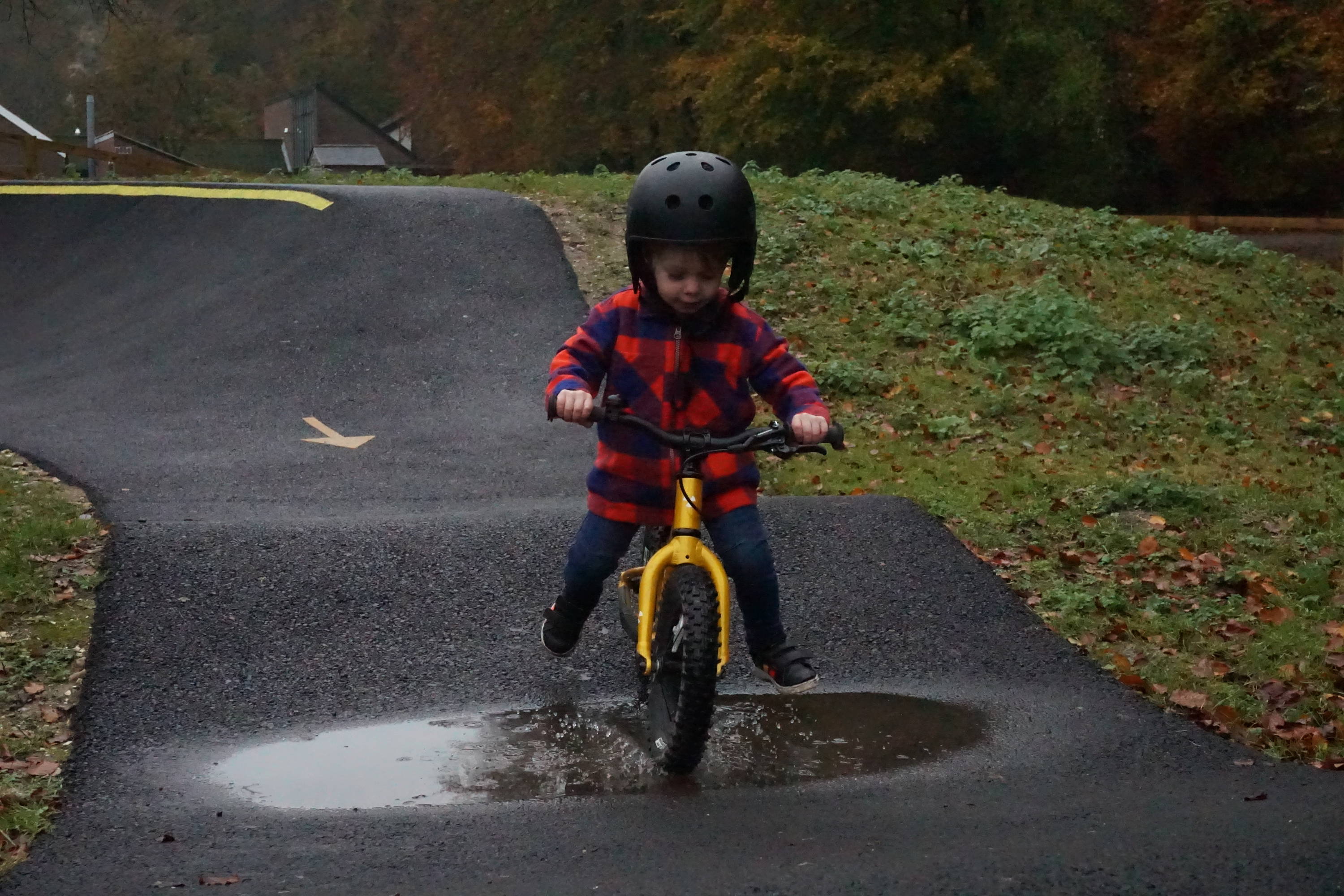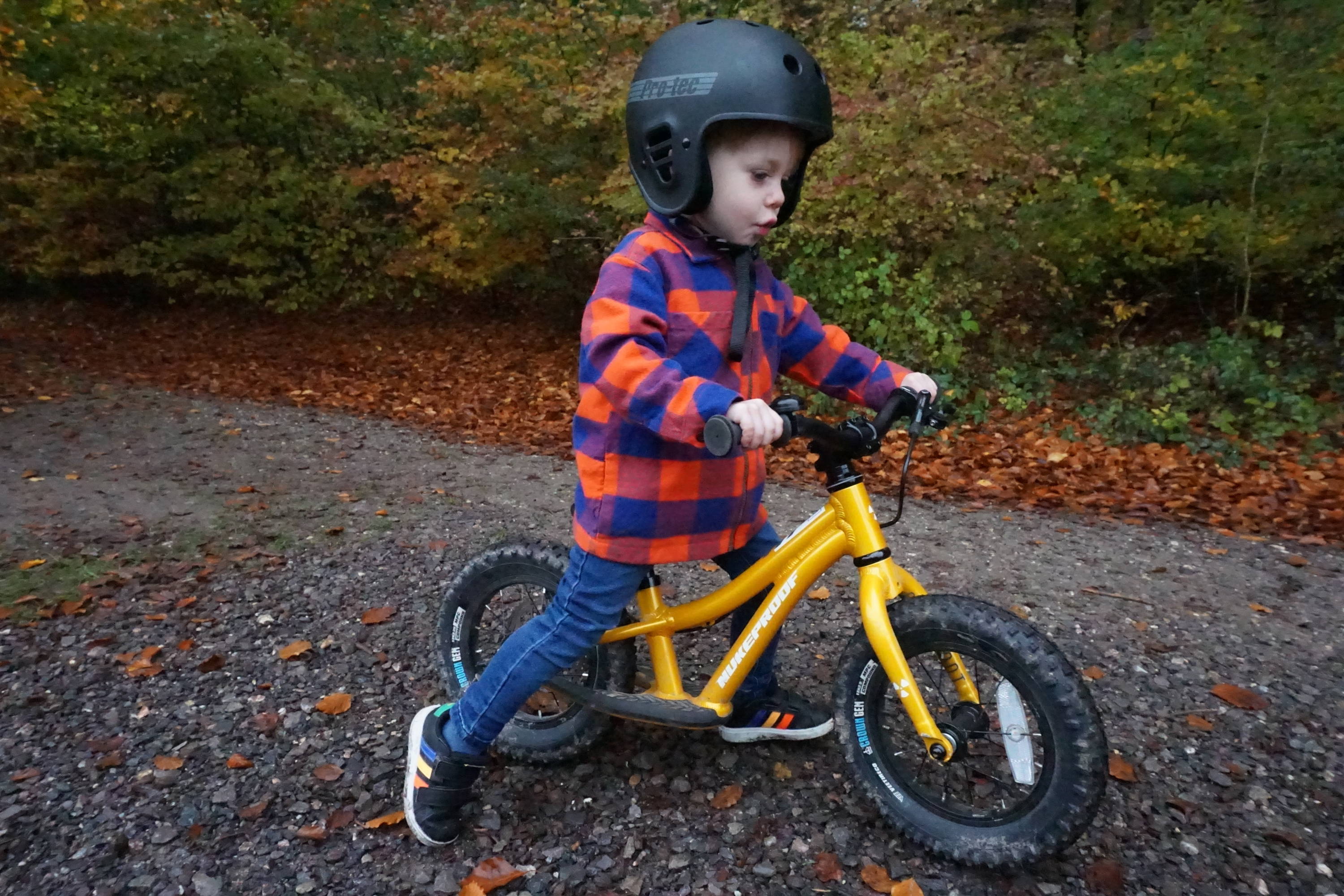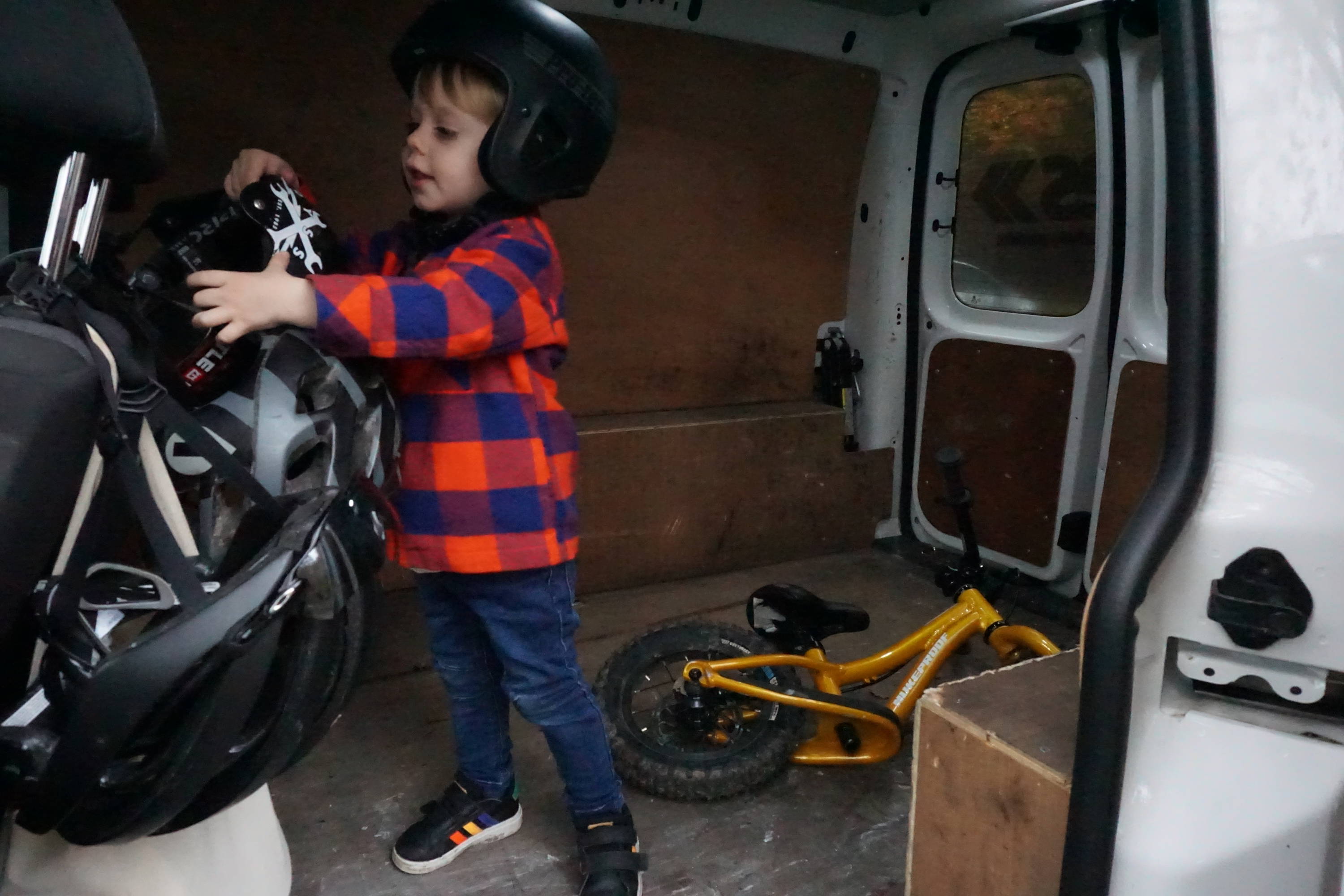 Designed and developed by the very same team behind our award-winning mountain bike range, the Cub Scoot is a dedicated kids 12" balance bike for riders 2yrs.
Featuring lightweight wheels wrapped in specific off-road tyres to deliver maximum grip whilst maintaining nimble enough for little riders. Size is important on a kid's bike which is why the cub scout Is offered with a low standover height and a fully adjustable saddle height to keep the Cub scoot in the family for longer.
The cub scoot is rear brake ready for when the shoe-brakes become not quite enough (140mm rotor recommended) to reduce the need to trade in the cub scoot prematurely and keep in the family for longer.
The frame is designed in hydroformed 6062-T6 Custom butted Aluminium to maintain strength and custom designed in kid friendly MTB geometry.
Offered in two colours: Rosso Red and Tumeric yellow.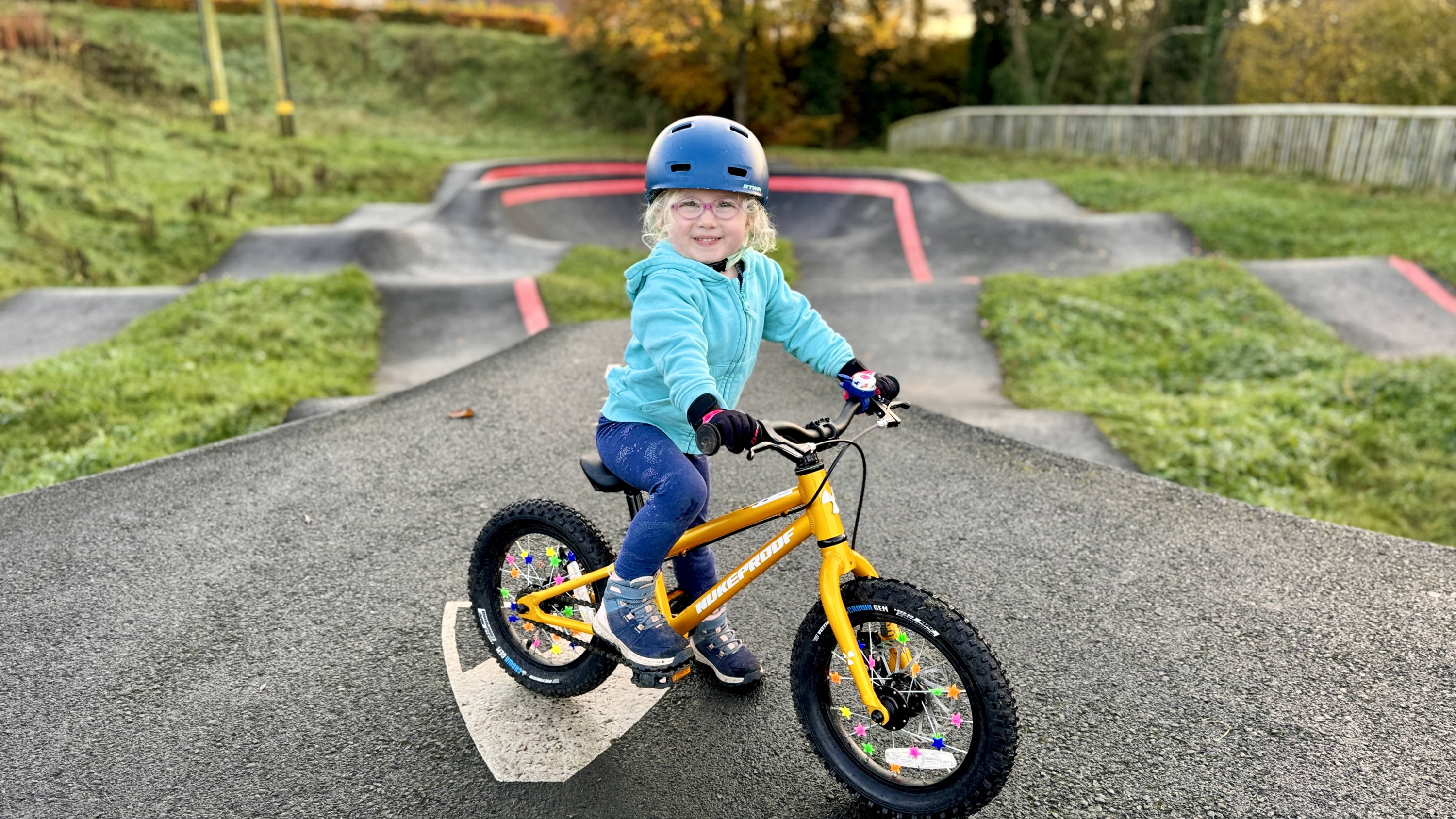 For mini shredders who have graduated from balance bikes and looking for their first pedal bike (3yrs+).
A direct descendent of the
Scout,
Nukeproof's
award-winning hardtail, the 14" cub scout offers a low
standover
height and adjustable integrated saddle and seat post.
The 14" Cub Scout offers single speed gearing to keep things simple in those early days as well as disc brakes (160mm front and 140mm rear) fitted with short reach levers to allow for easy breaking when things get rowdy.
Little hands and feet call for components to suit. Nukeproof have selected a full range offers child friendly components in the form of a kid's specific saddle, kids specific bars (25.2mm clamp) and 19mm grips ensuring the key touchpoints are covered.
Offered in two colours: Tumeric Yellow and Rosso Red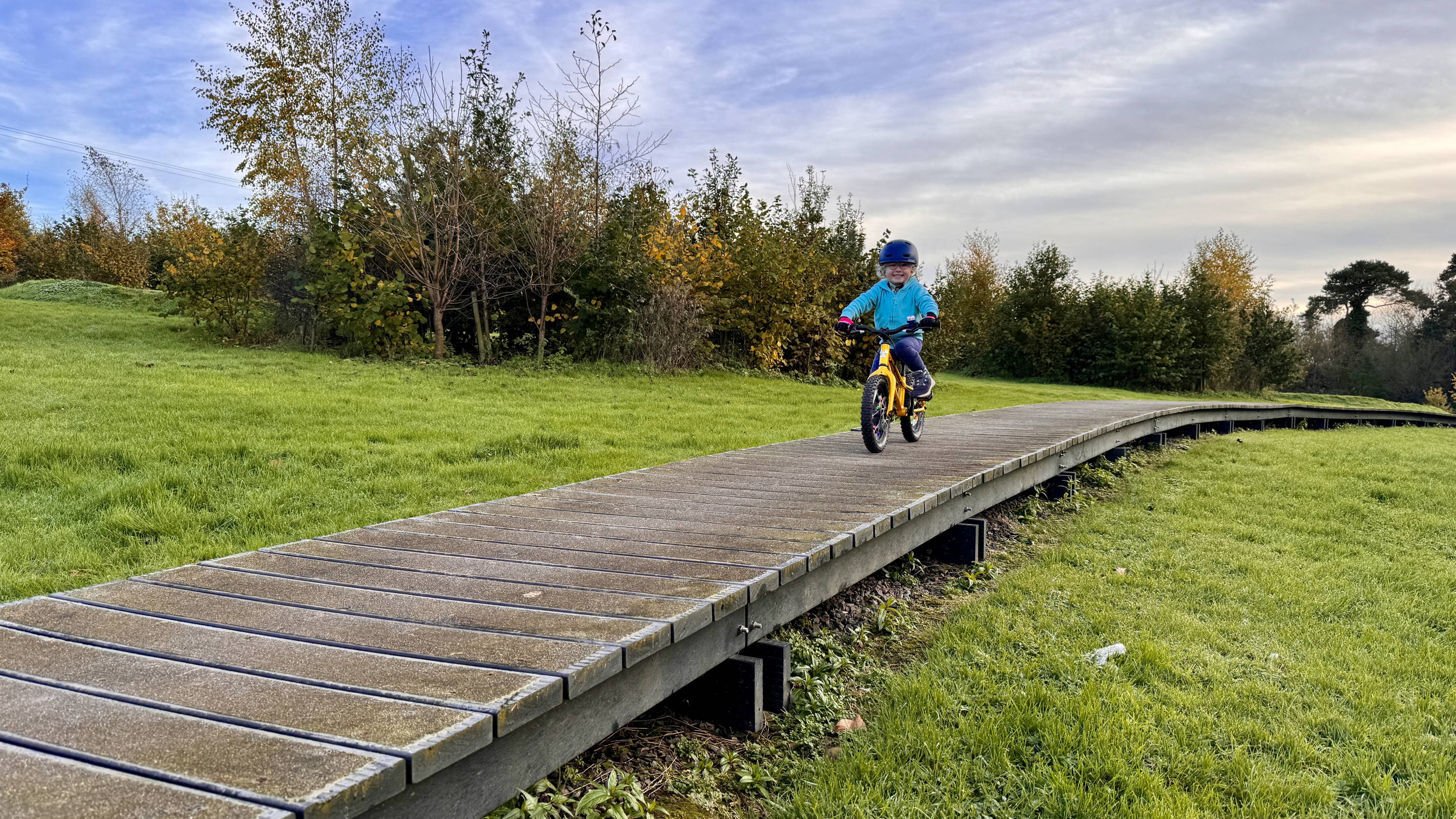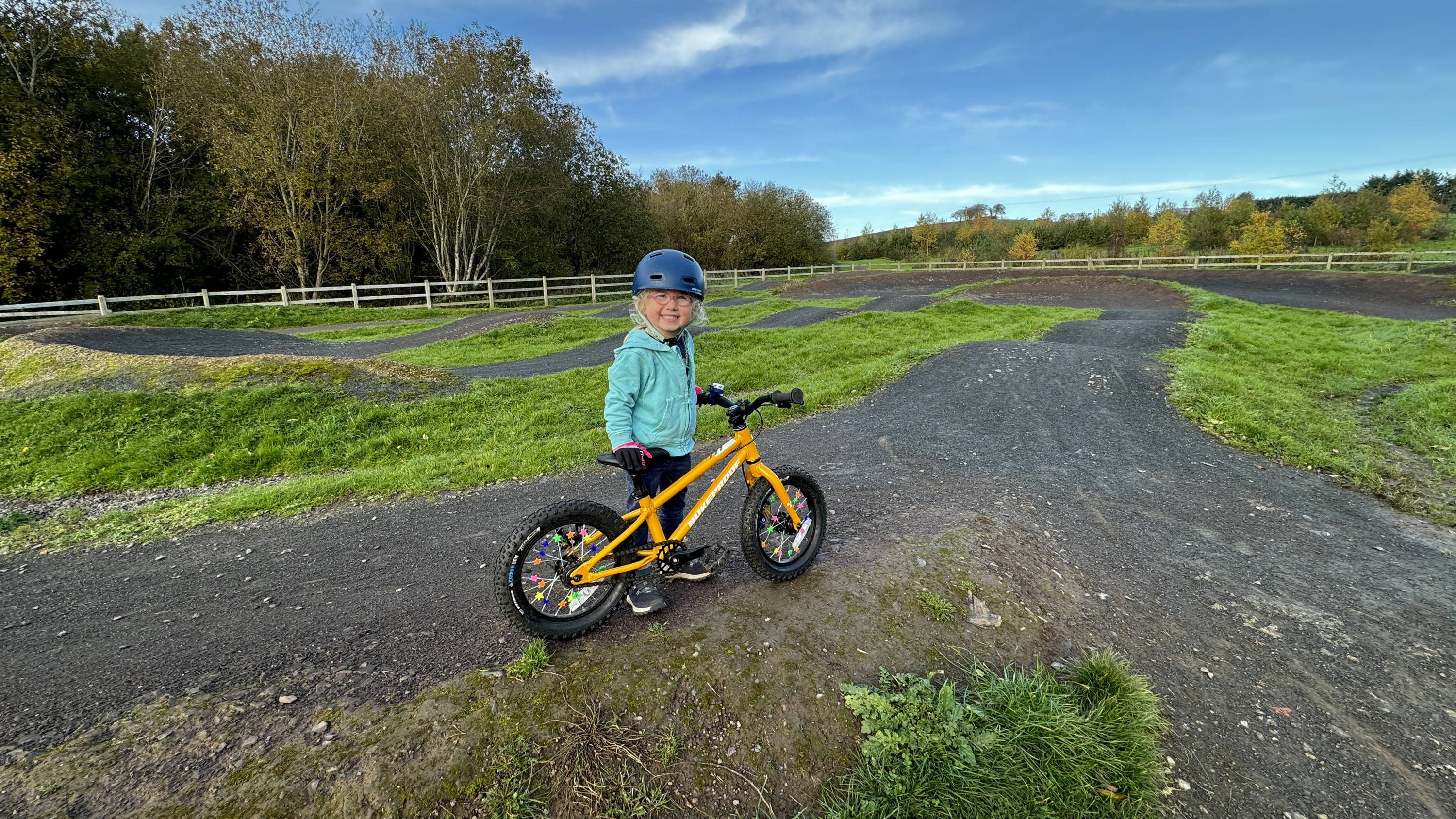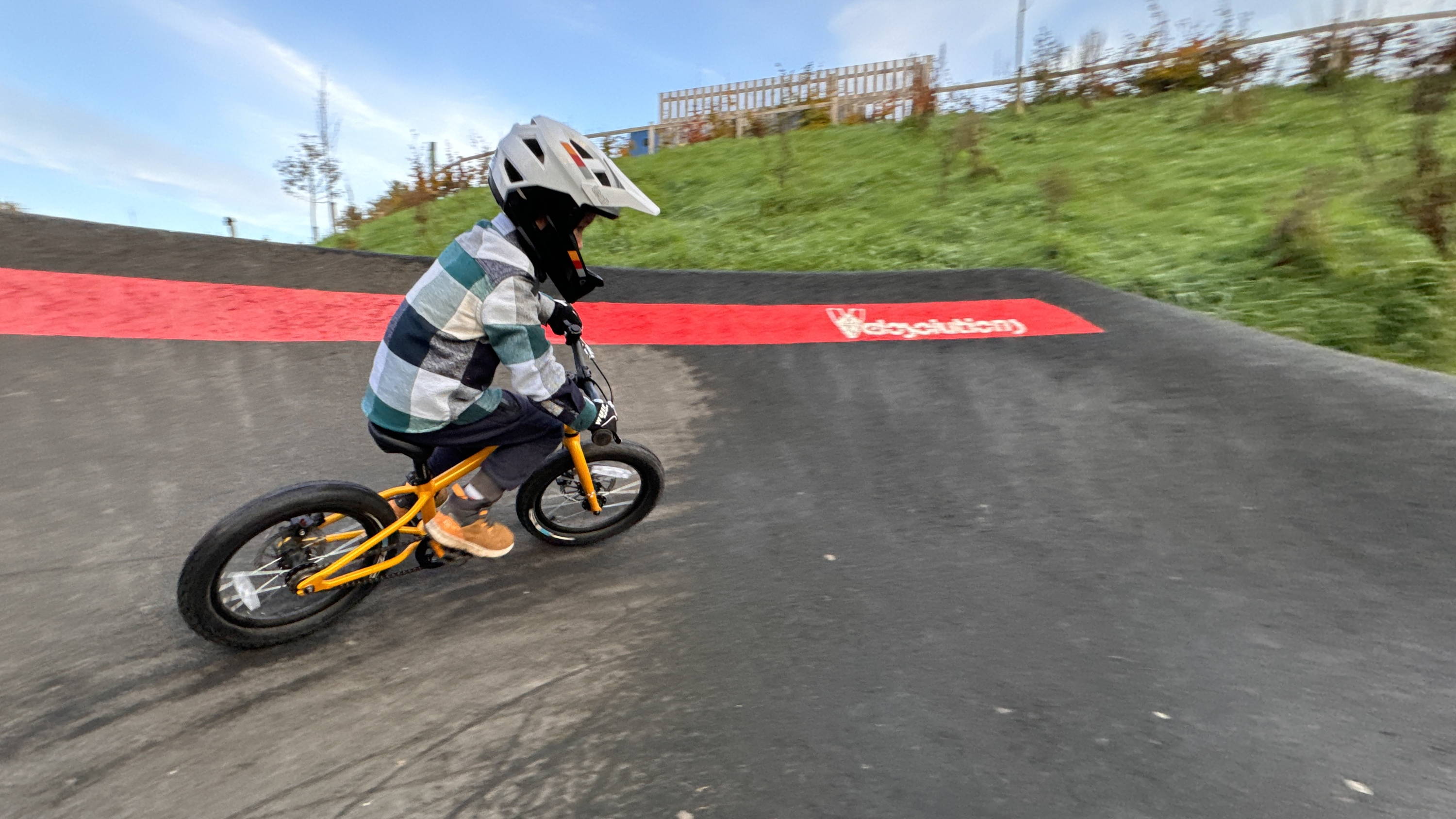 One size doesn't fit all. If you are coming straight from a balance bike, have outgrown your 14", not big enough for a 20" the Cub Scout 16" is there for you.
Designed for youths
between
105-110cm tall
The
Cub Scout 16" is a proper off-road bike, quality tyres, dialled geometry and components to suit small hands and feet.
A low
standover
height and adjustable integrated saddle and seat post makes this a confidence inspiring first pedal bike. Powerful disc brakes help support learning the basics of mastering a mountain bike.
The big choice, which of the two colours on offer do you want? Rosso Red
o
r
Tumeric Yellow.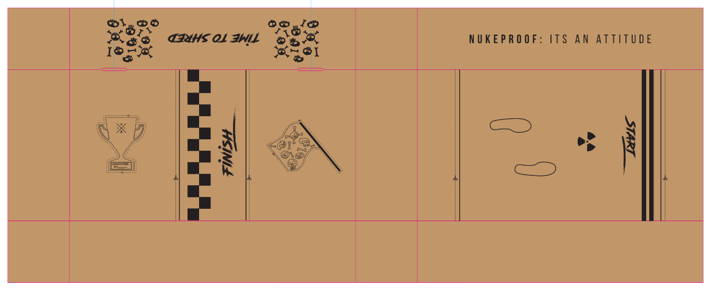 keeping youths entertained whilst you are busy opening their new pride and joy. To help, our graphic team, using drawings from Mrs Bridget Hill, have produced this unique packaging to try keep them out of mischief.
Note the packaging is 100% recyclable. If the urchins don't destroy it first, you may also want to keep the box to repack the bike. for a new owner after your mini-rider
itf
ready to move up to the next size.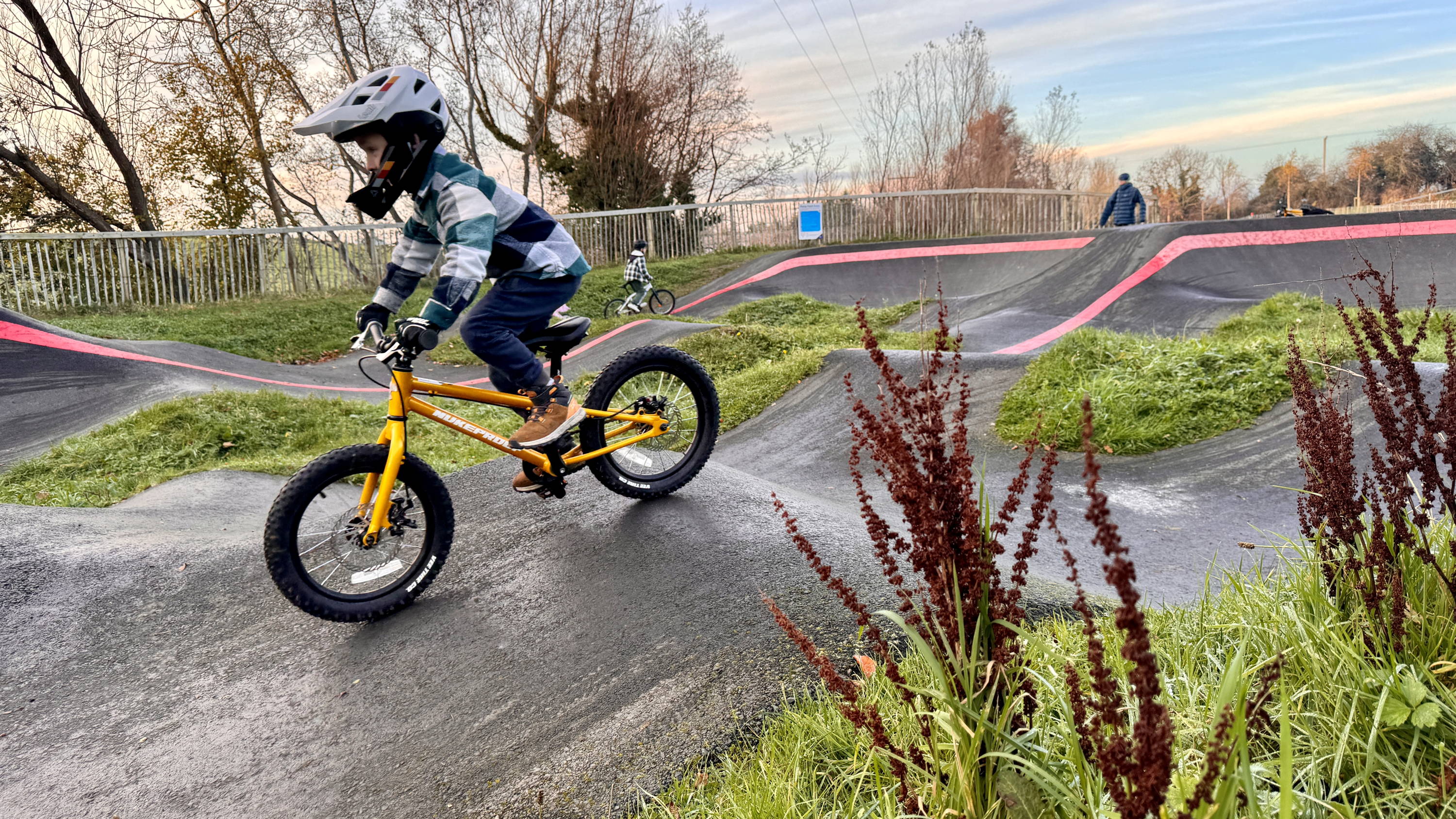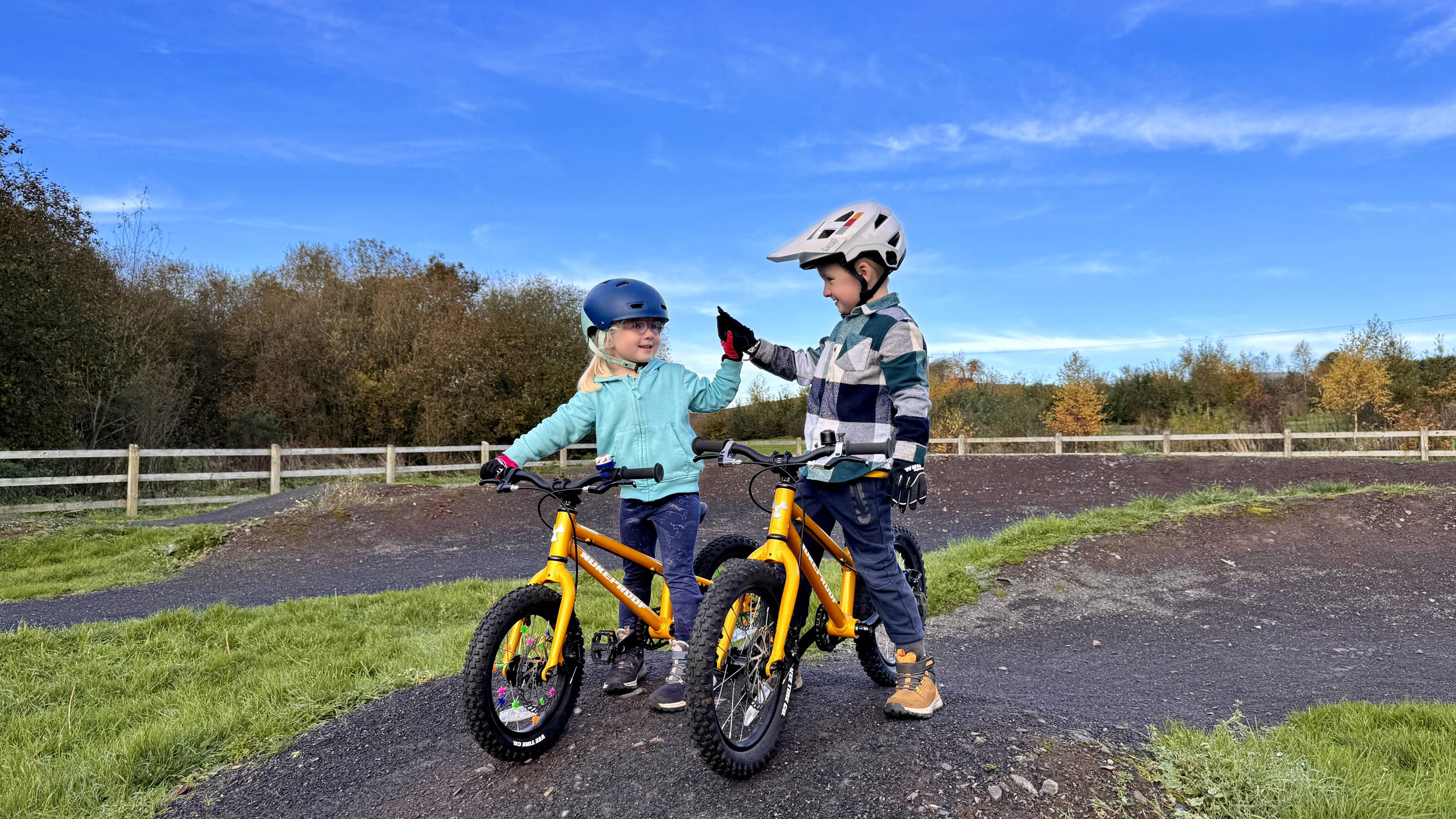 All Cub Scout's will be in Nukeproof authorised retailers soon. Click HERE to find your local dealer.
---