Bike Check: Custom Nukeproof Dissent for DJ Brandt at Red Bull Rampage 2023
We're sending DJ Brandt to Red Bull Rampage with a one-of-a-kind Nukeproof Dissent downhill bike inspired by DJ's favorite hip-hop groups. Flatbush Zombies, $uicideboy$, and Mac Miller adorn the hand-painted freeride rig.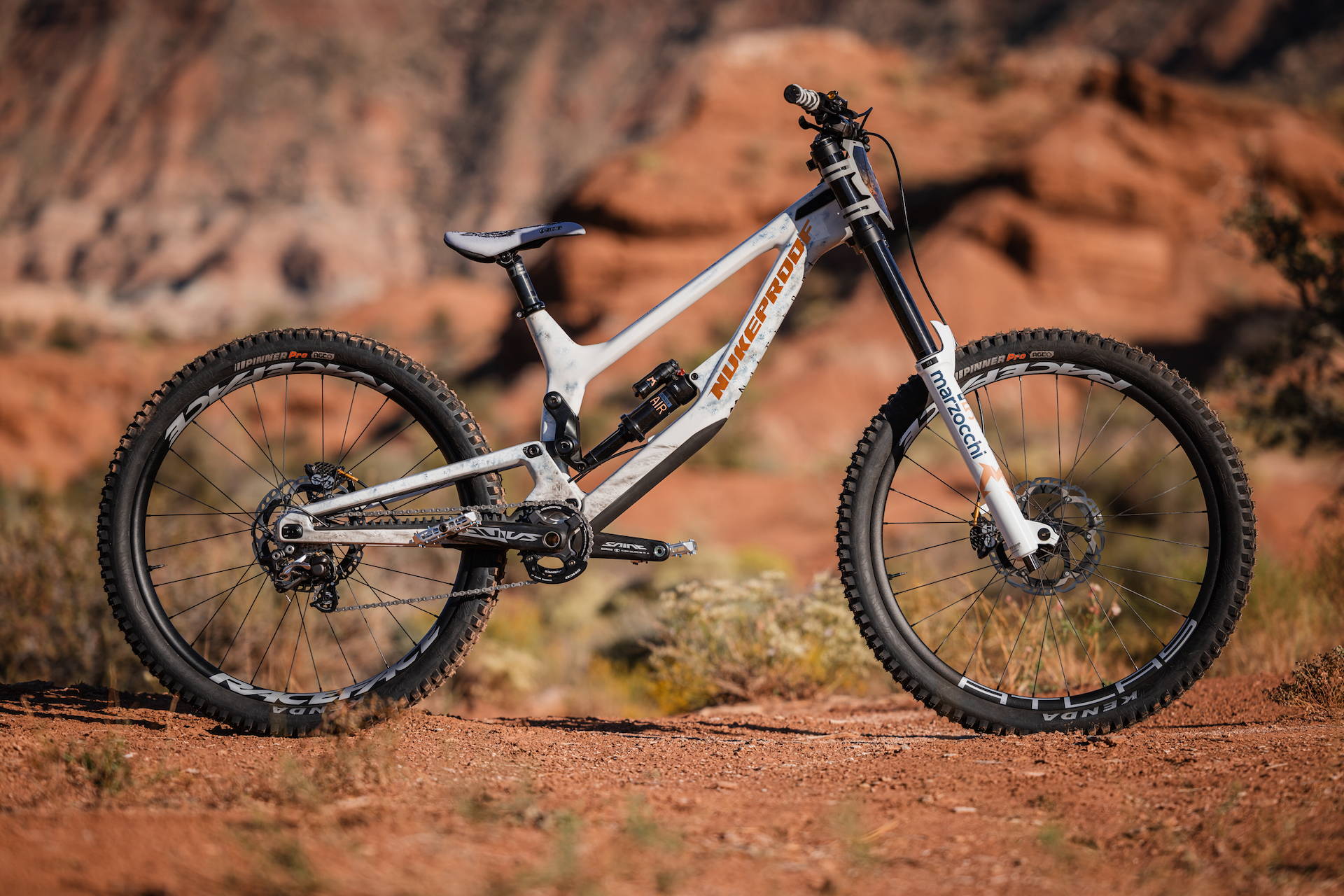 DJ said, "All this music is relatable to me. It goes really hard. I've been listening to those guys the last 8-10 years and it just brings up really good memories. This bike is absolutely amazing and it means so much to me. I can't wait to hang it on my wall."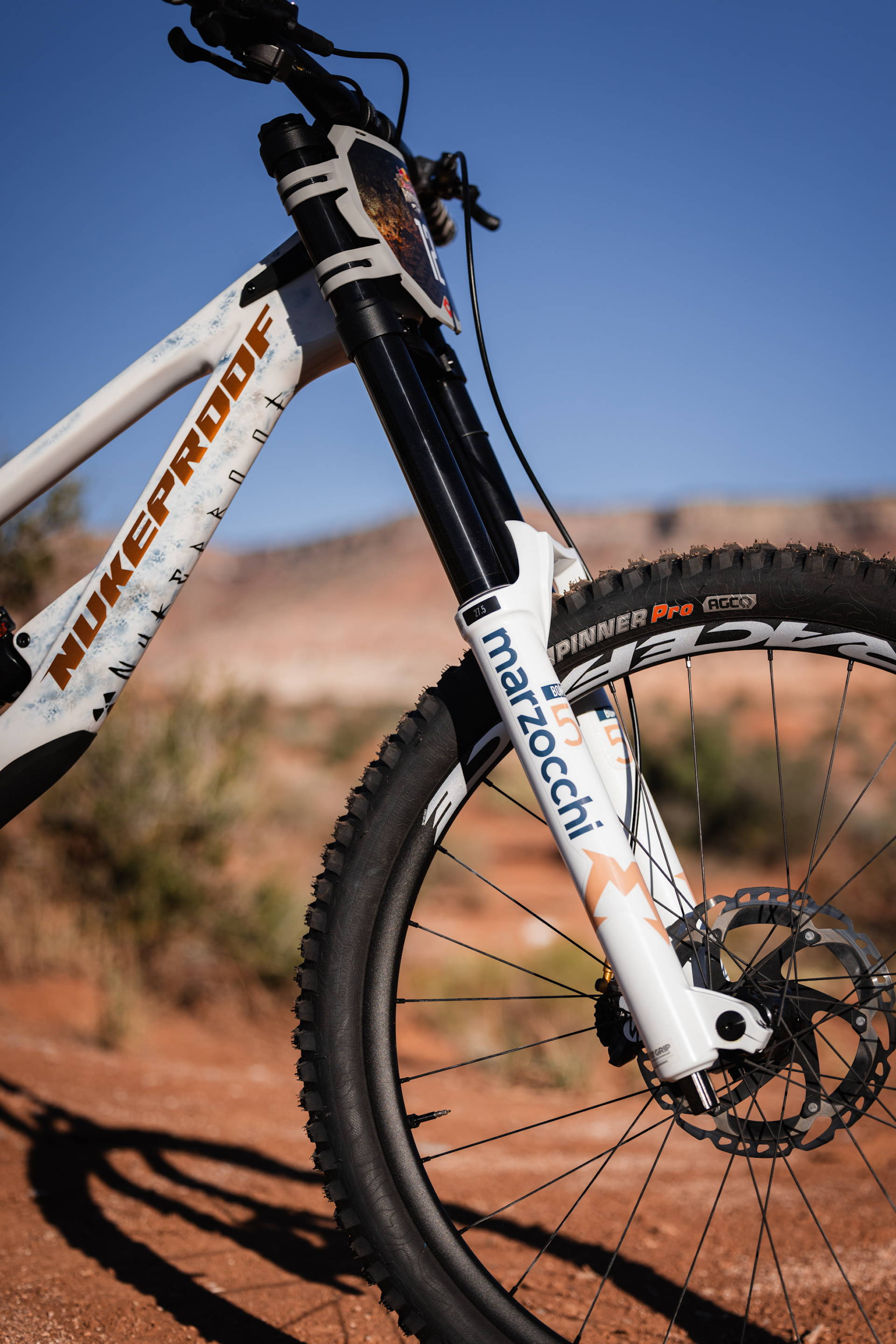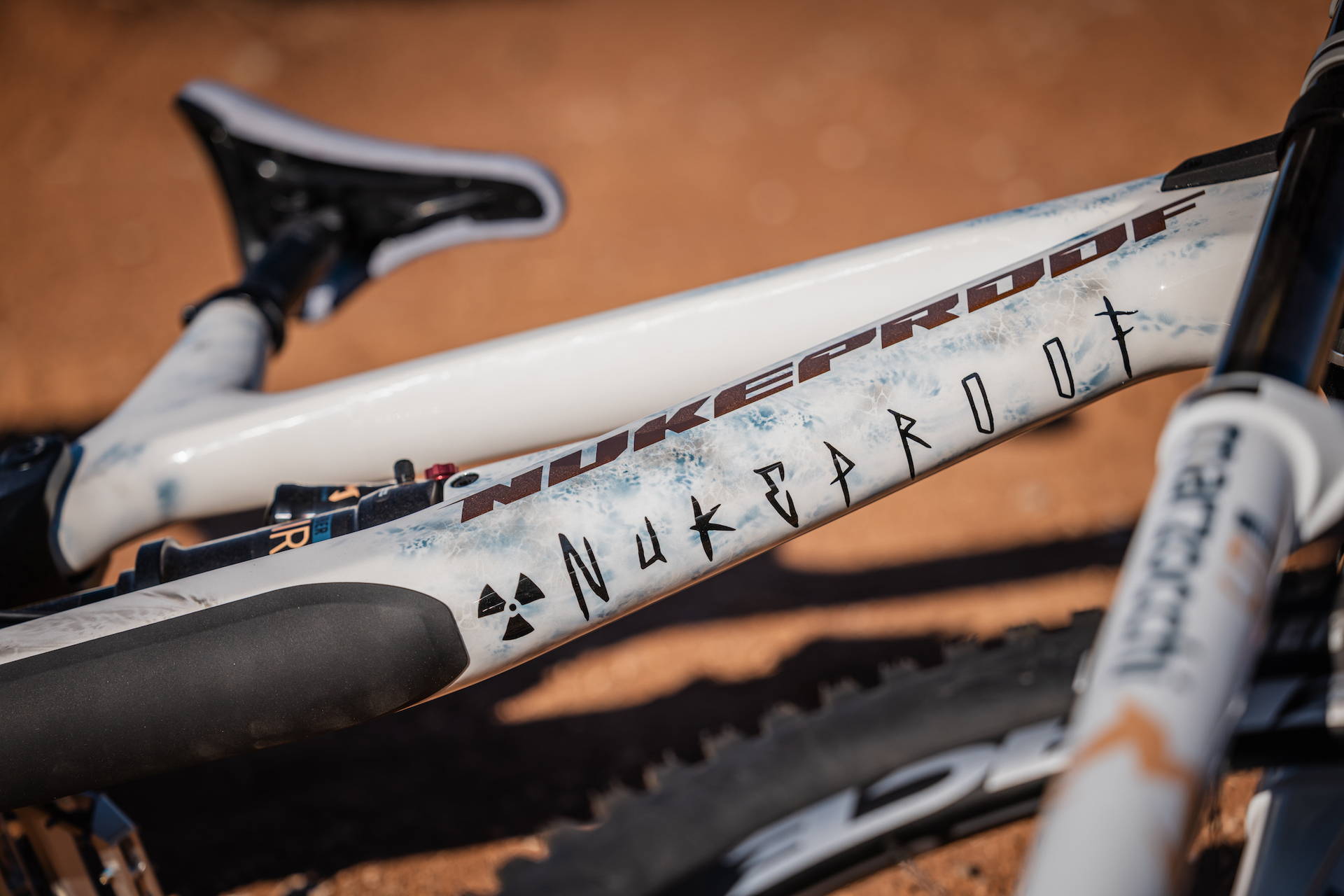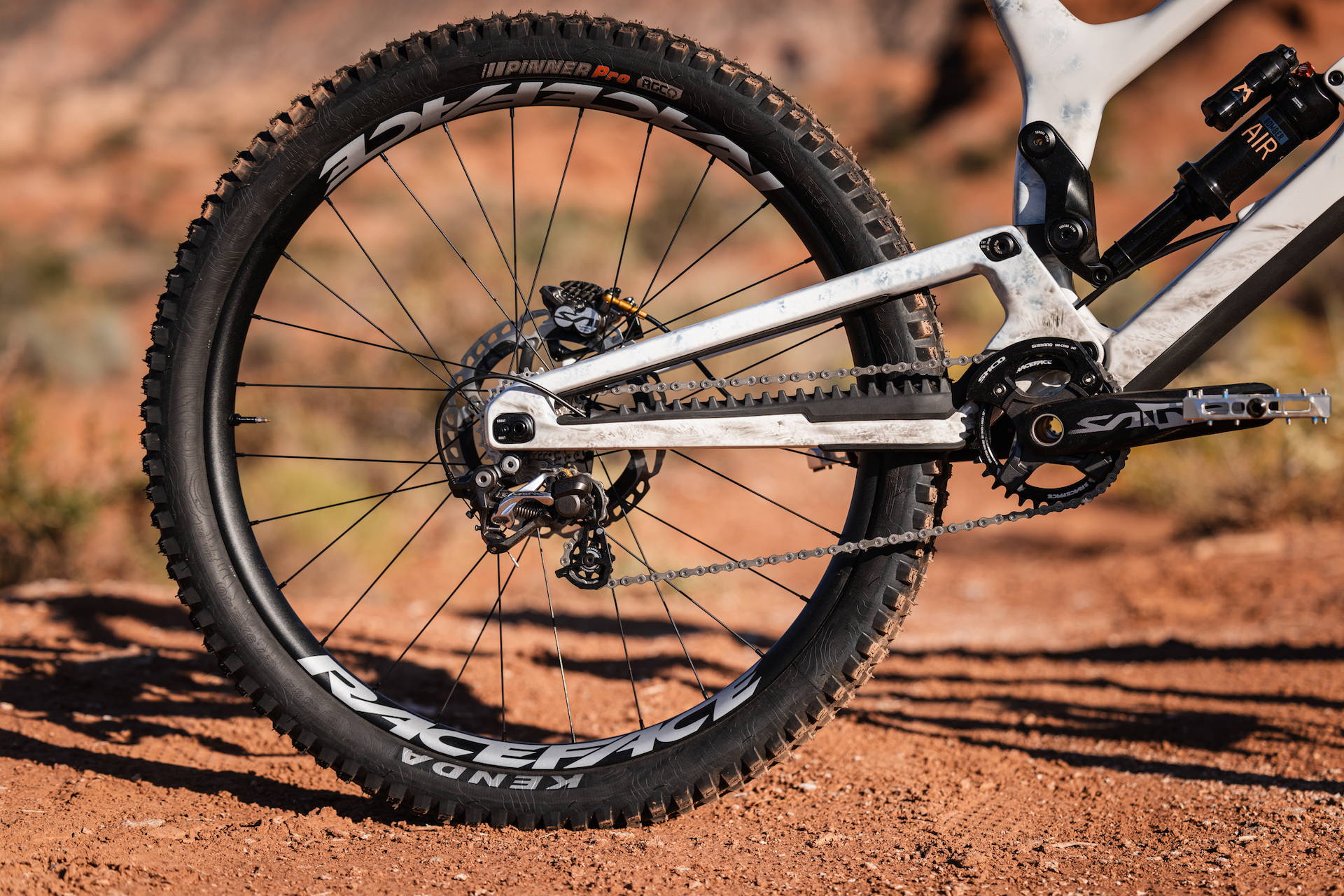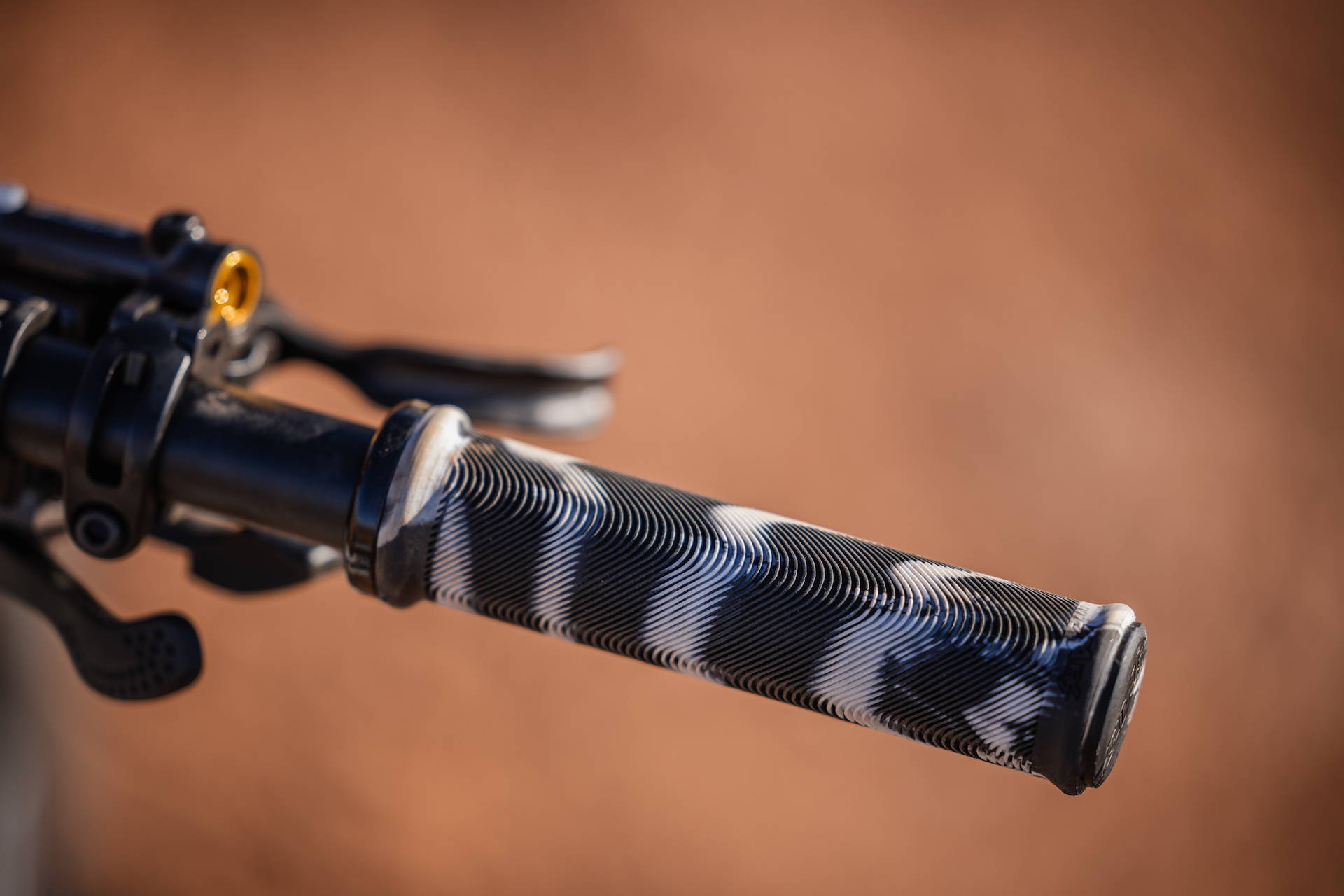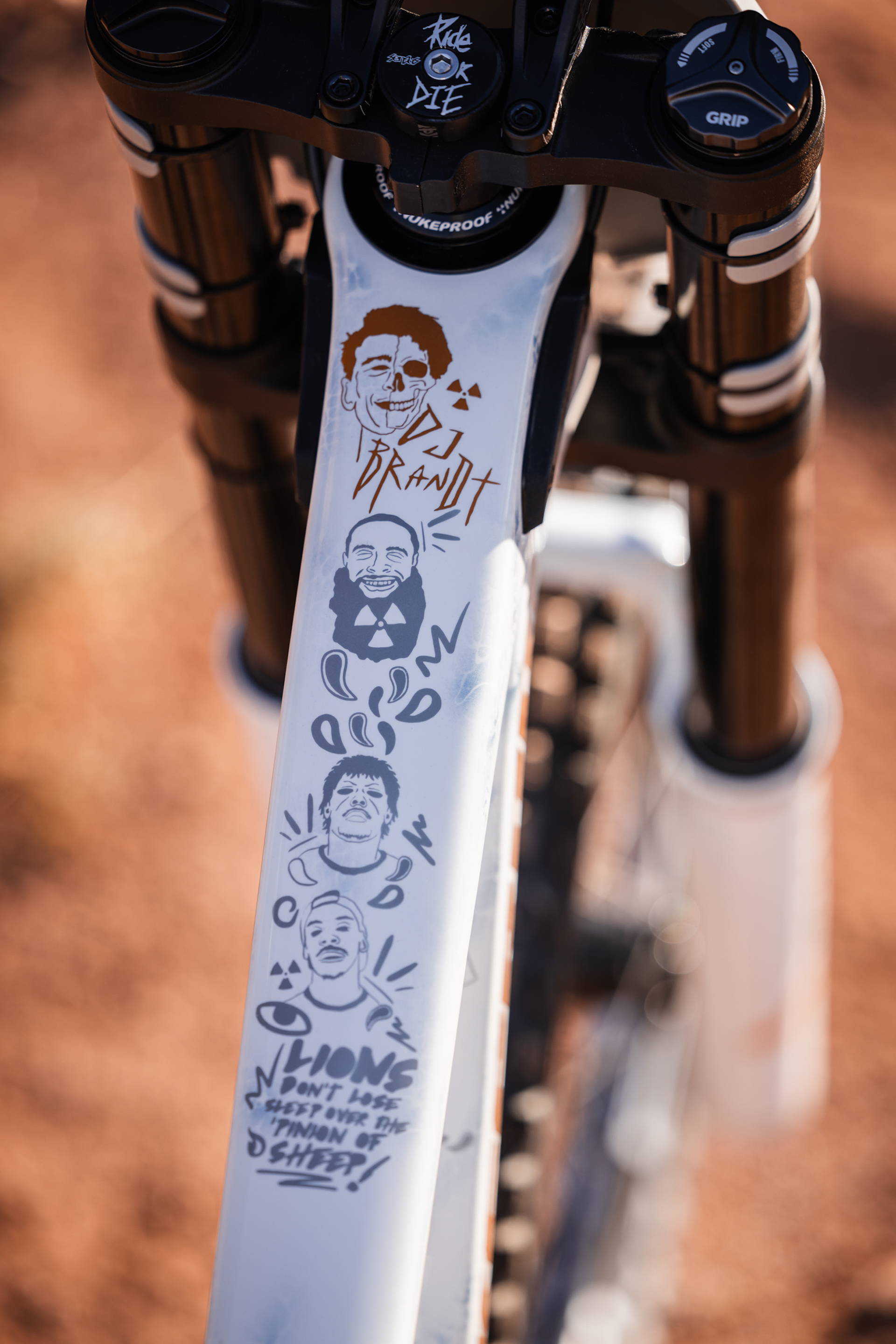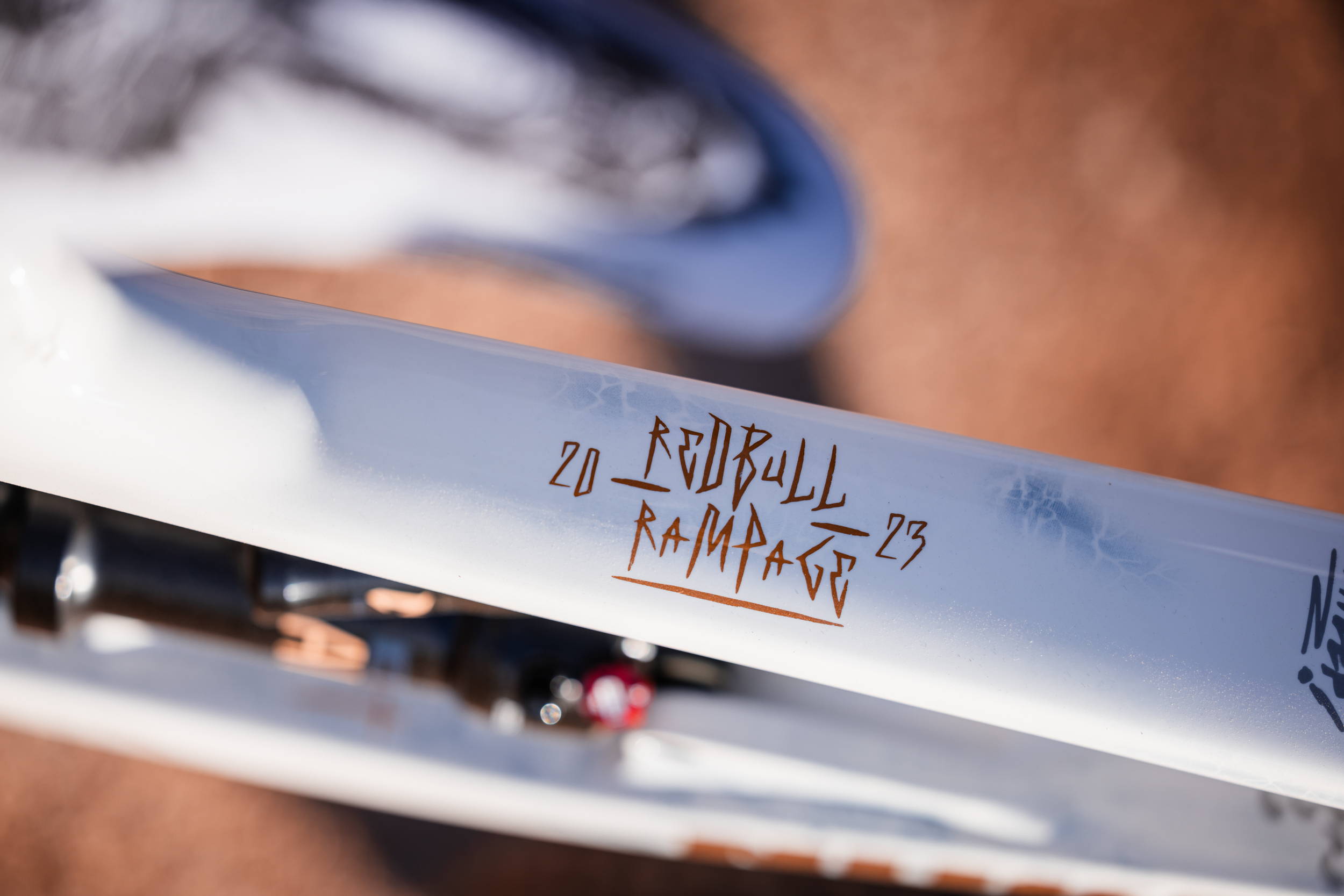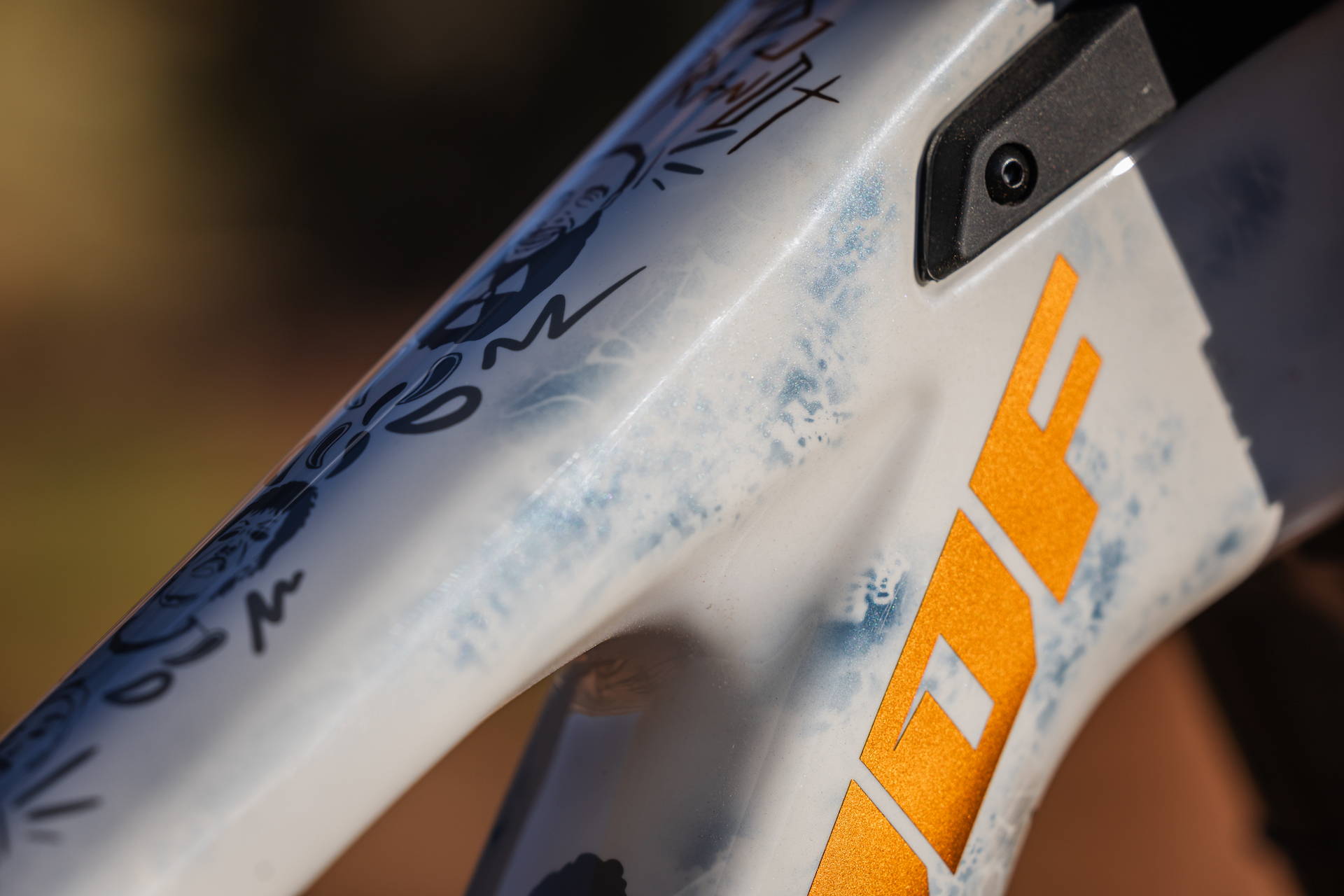 This Dissent carbon frame features bold artwork by Ryan McCann which incorporates Flatbush Zombies lyrics and line portraits of the lyricists. The bike's striking graphics pay homage to the street aesthetic while maintaining a sleek and functional build, ensuring it's not only visually distinctive but also Rampage-ready. With a smoked-out paintjob, this bike brings DJ's unique style to the world's biggest freeride event.
Huge thanks to Jonathan Bradley at Elite Refinish for the excellent paintwork.
Watch DJ Brandt at Red Bull Rampage on Friday, October 13.   
DJ BRANDT'S RAMPAGE DISSENT
Frame: Nukeproof Dissent Carbon 297 

Fork: Marzocchi Bomber 58 27.5 
Compression one click out from closed 

Wolf Tooth 10mm headset extender 
Shock: Marzocchi Bomber Air 
Rebound three out from closed 
Wheels: RaceFace Atlas 27.5 

Front tire: Kenda Pinner 2.4x27.5  
Rear tire: Kenda Prototype 2.4x27.5 
Bars: RaceFace Atlas 795mmx35mm 

Stem: RaceFace Atlas Direct Mount 

Seat: SDG Errant Howla 

Grips: Sensus Swayze 

Pedals: Sensus Crue 

Drivetrain: Shimano Saint 

Cranks: Shimano Saint 

Brakes: Shimano Saint, 203mm rotors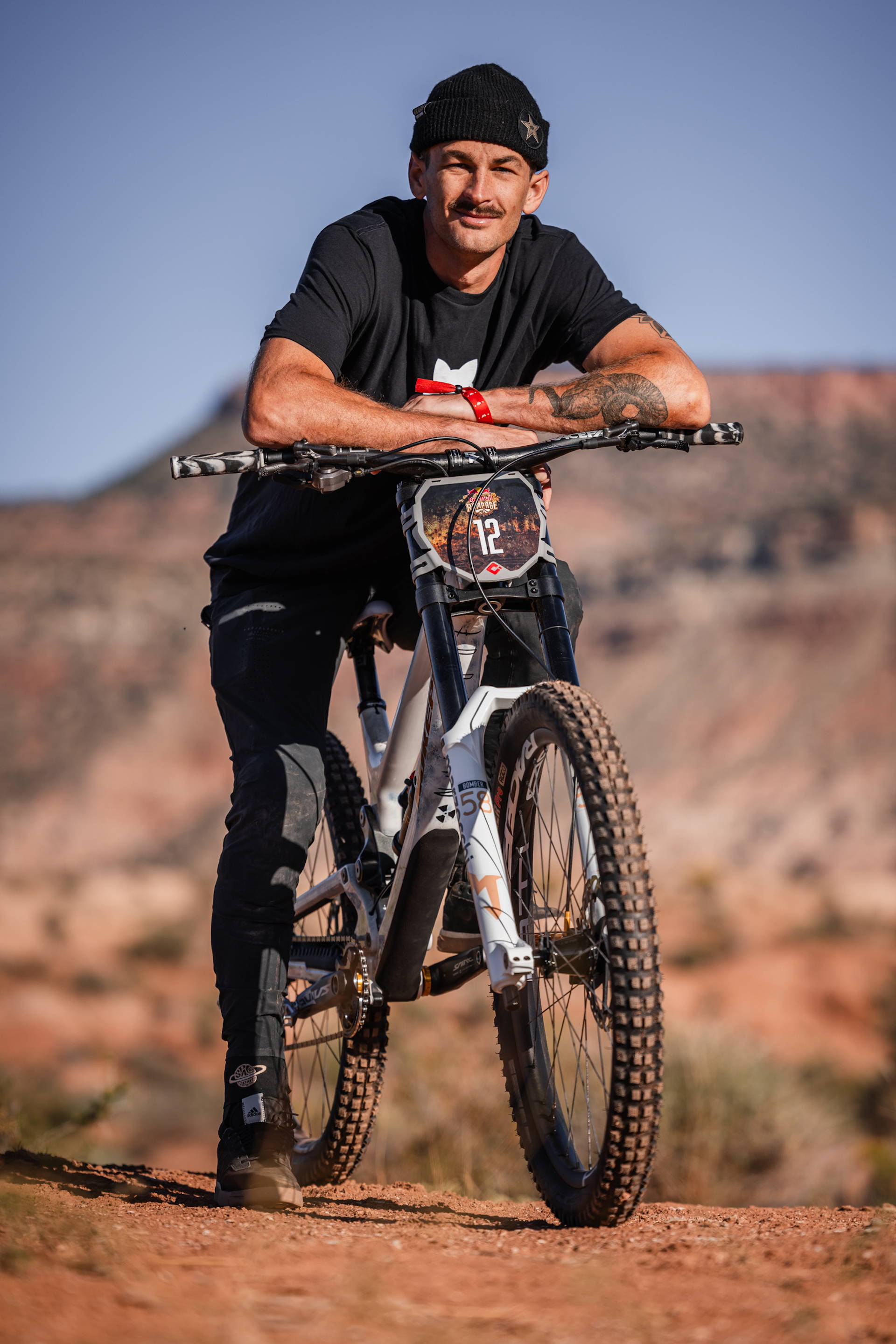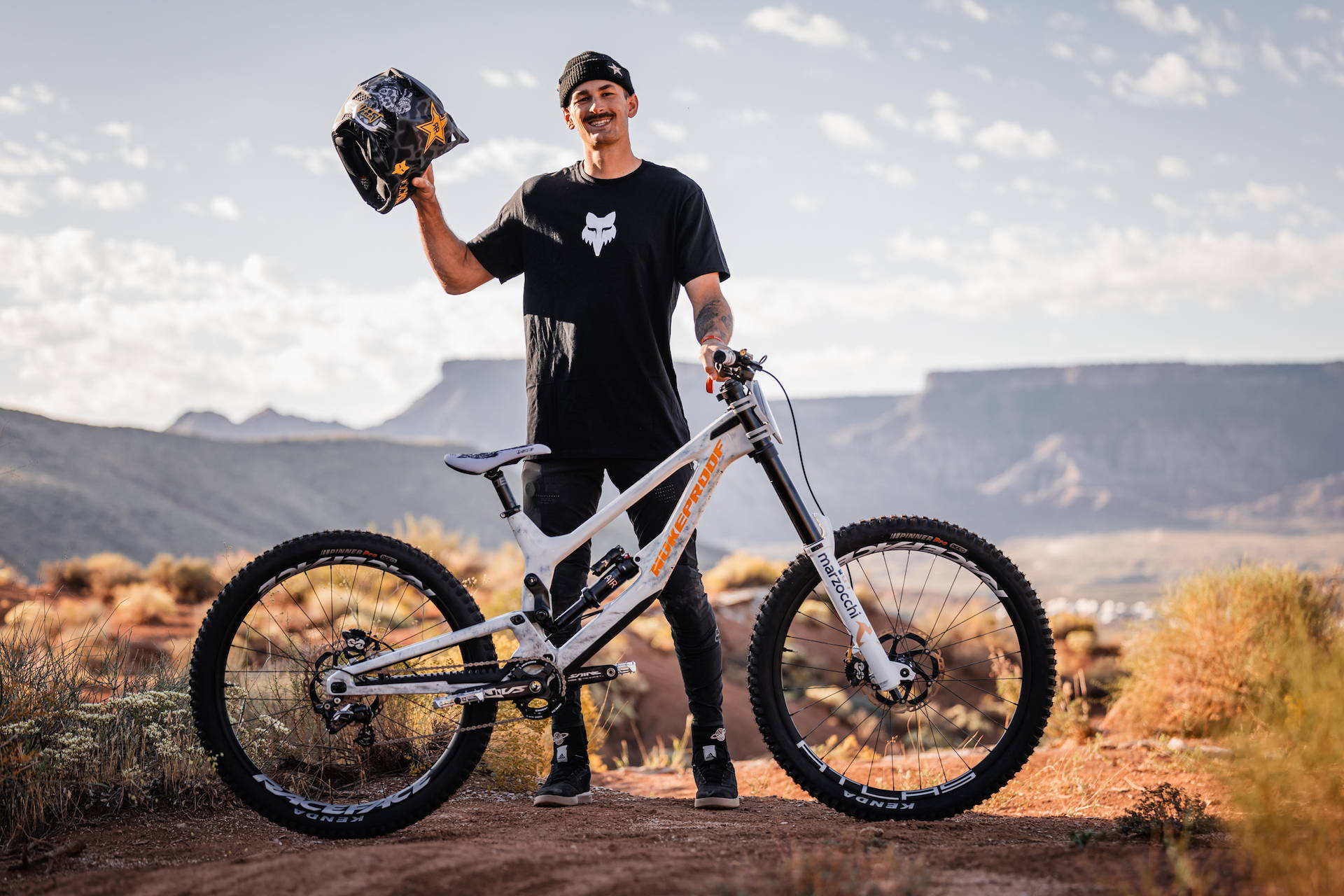 ---