Dissent Carbon and Adam Brayton: Ultimate Hammer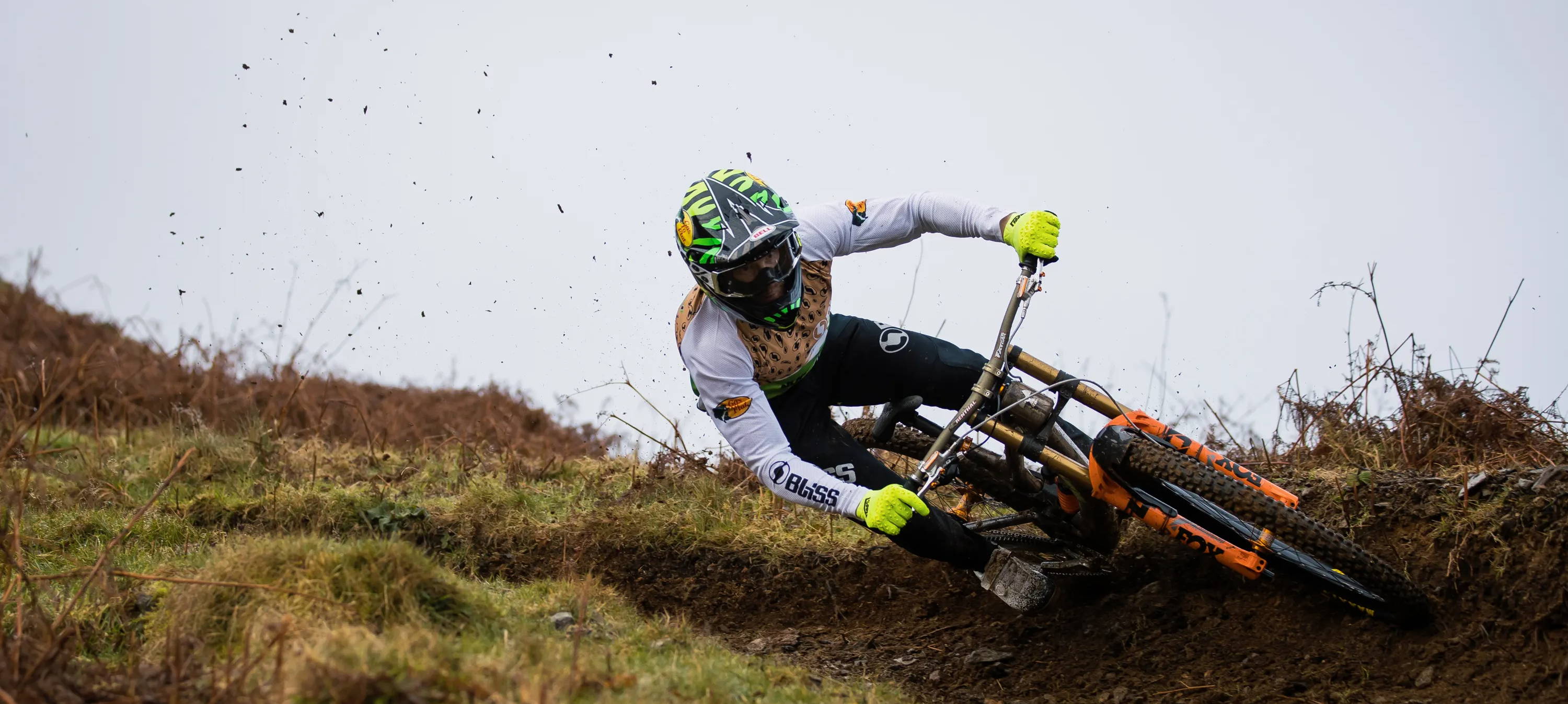 ---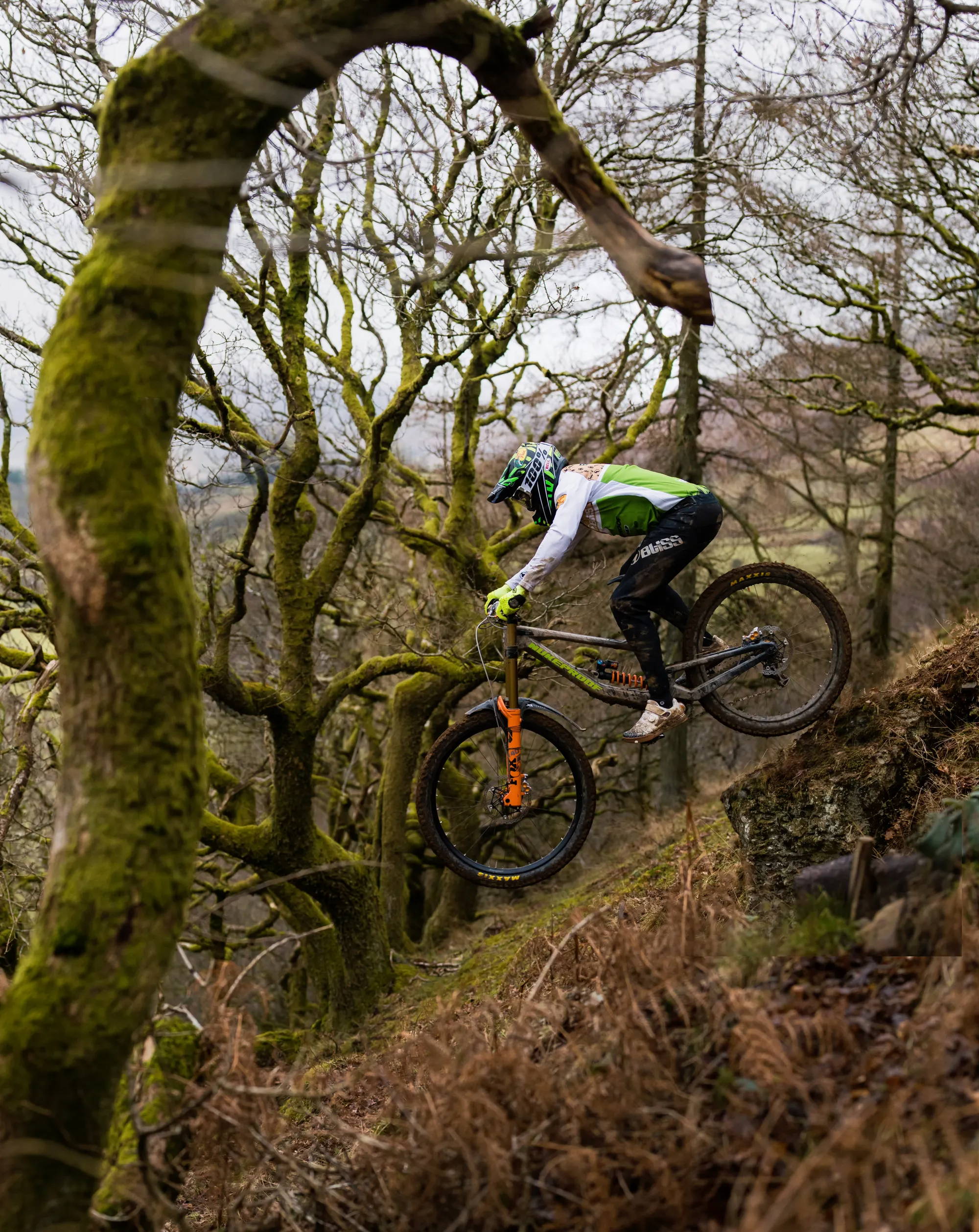 Adam Brayton is an out and out grafter (British Slang. a worker, especially a particularly industrious or dedicated worker). He's been challenging the World Cup timesheets for over a decade, with British Championships and World Cup podiums to his name. He's reached the top, but did it the hard way, as a "pro-vateer" (some good support, but minus the big race truck and luxuries of being on a team). Adam funds his races through several ways including, some top-quality sponsors, working as an electrician, selling branded "Gas-To-Merch" and his You Tube channel "Gas-To-Vlog". If there is a harder working rider than Adam Brayton, we'd like to meet them.   
He's one of the biggest ambassadors for his home region; Keswick, Lake District. Growing up in the mountains and rolling hills of the North Lakes sounds ideal for a World Cup rider. But there are tight restrictions on what you can ride and where in this national park. This is a mere "technicality" for Adam. Thinking outside the box, along with some friends manage to secure a private mountain to craft their very own dream tracks.
---
"Opportunities don't come like this very often. A box fresh Downhill bike from Nukeproof and a couple of days on the hill with Alex Rankin! Years of graft has gone in here with the PLDHN crew- you know who you are! Thank you to everyone who made it happen. I hope you enjoy the edit!"
ADAM BRAYTON - GAS TO FLAT
---
---
---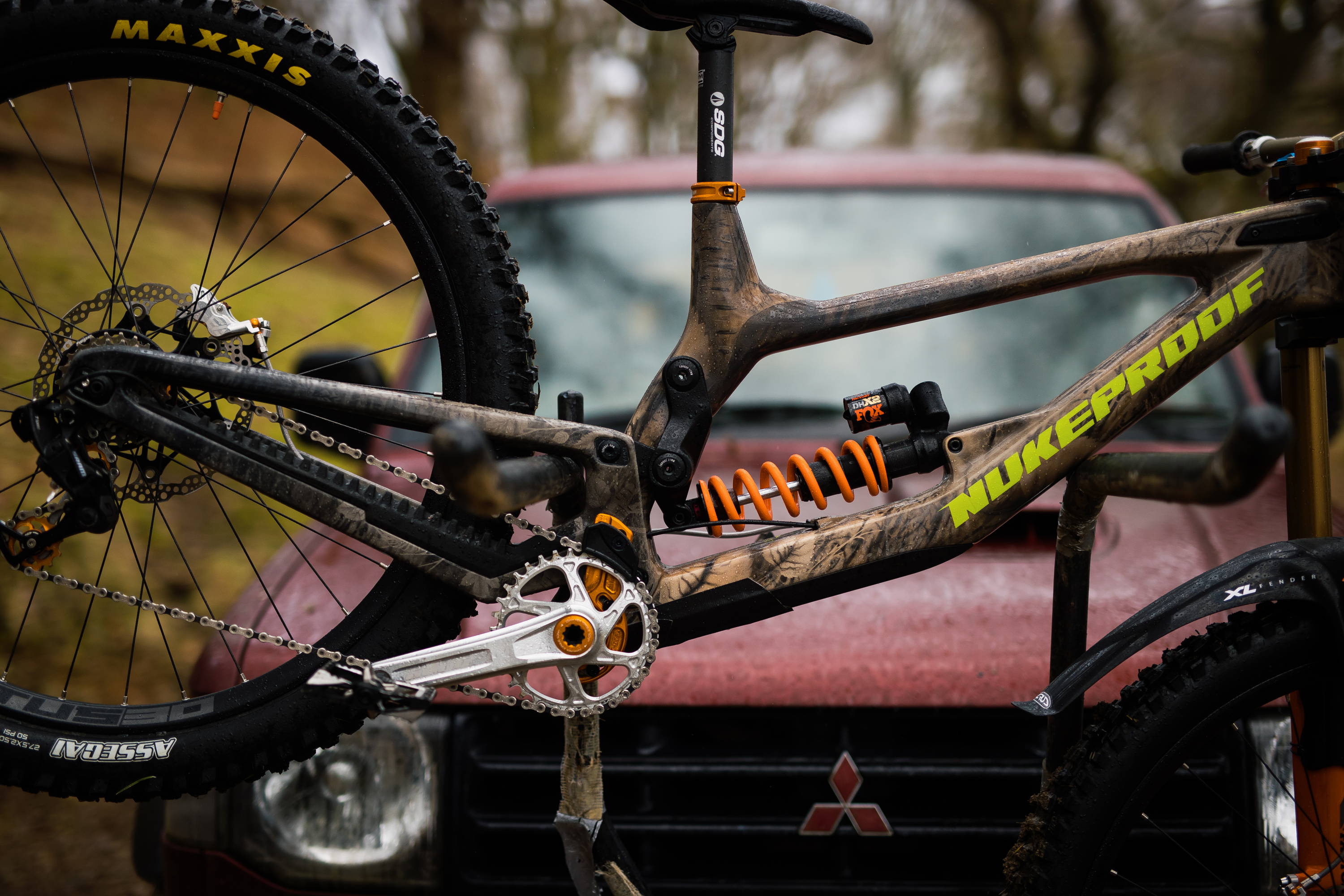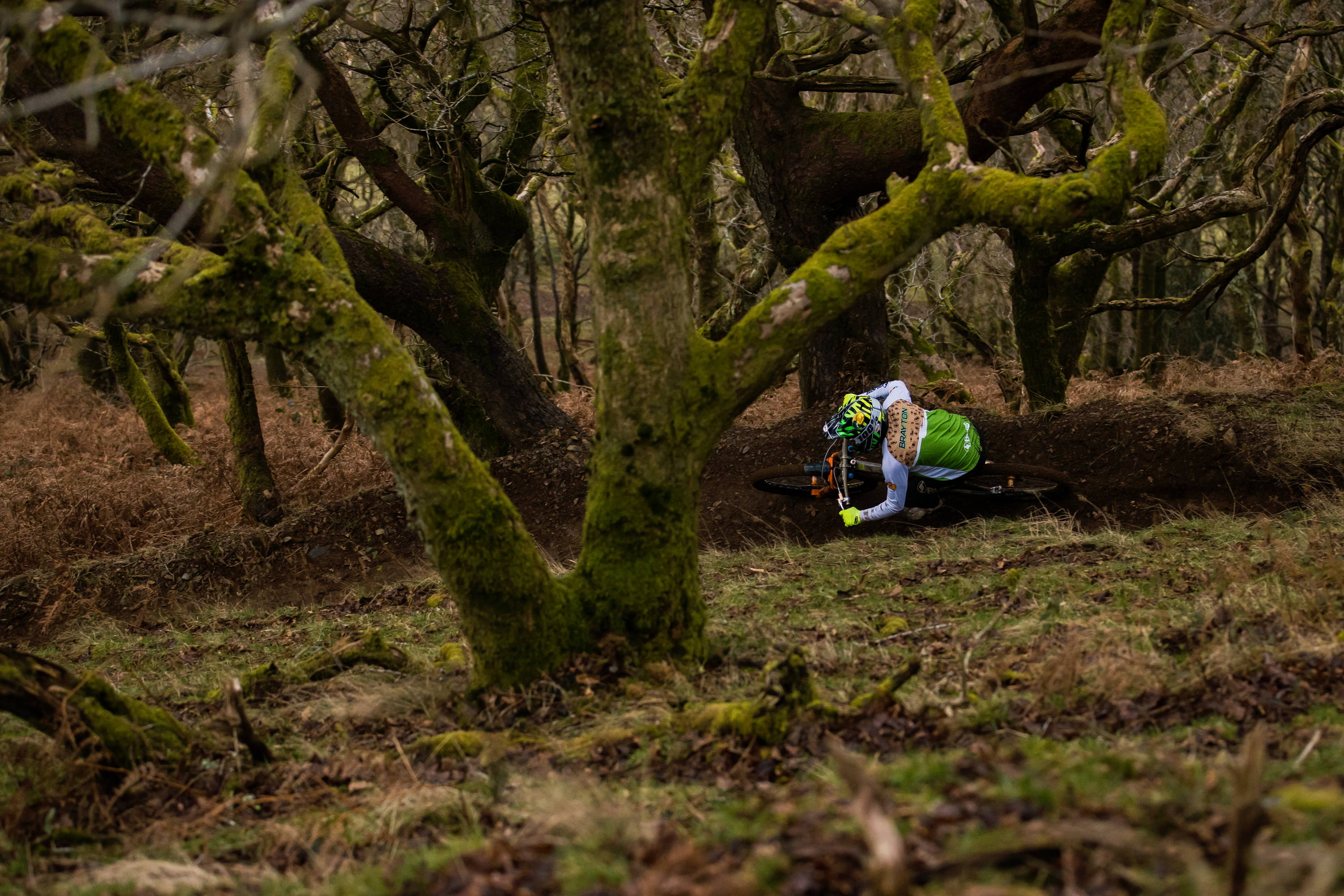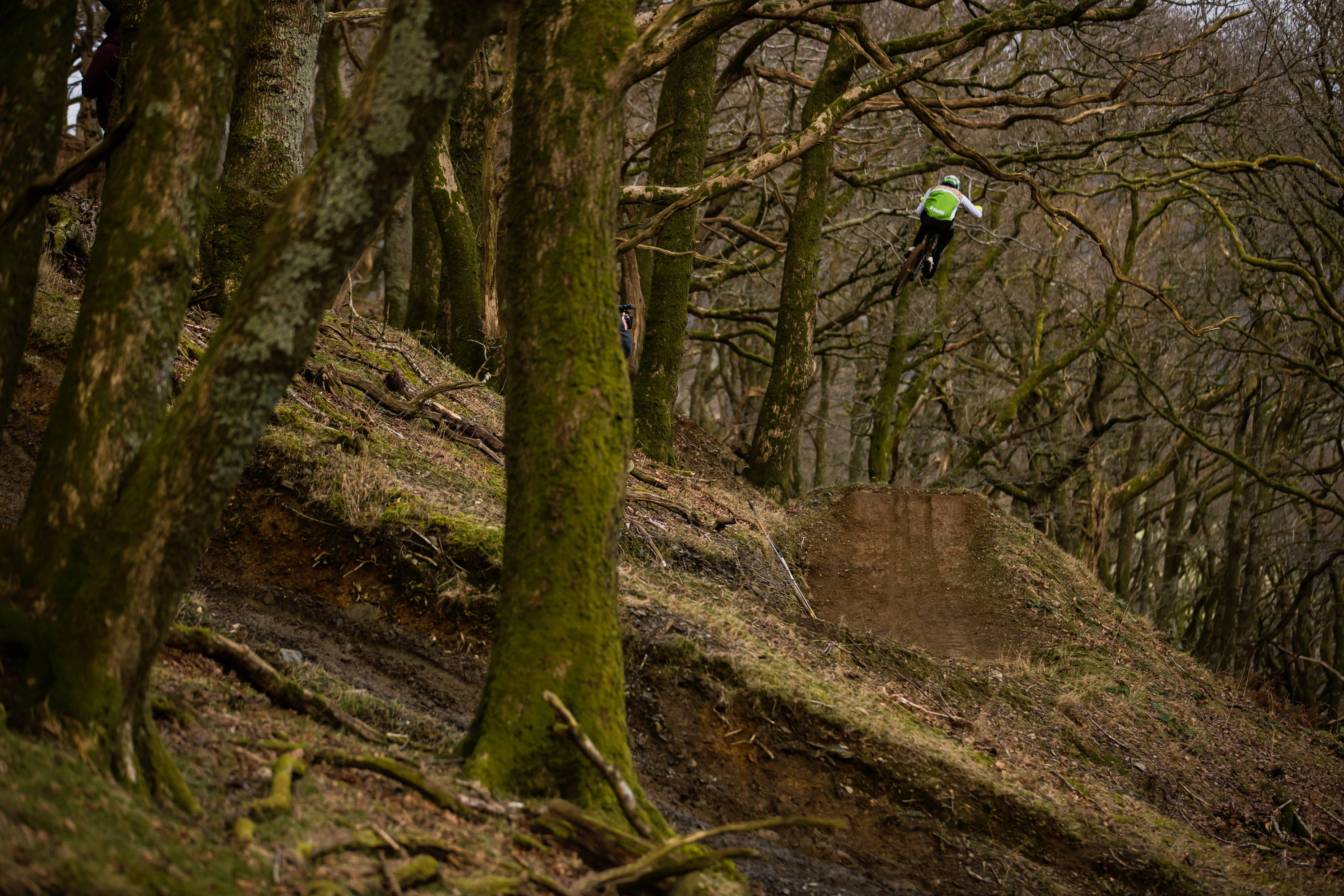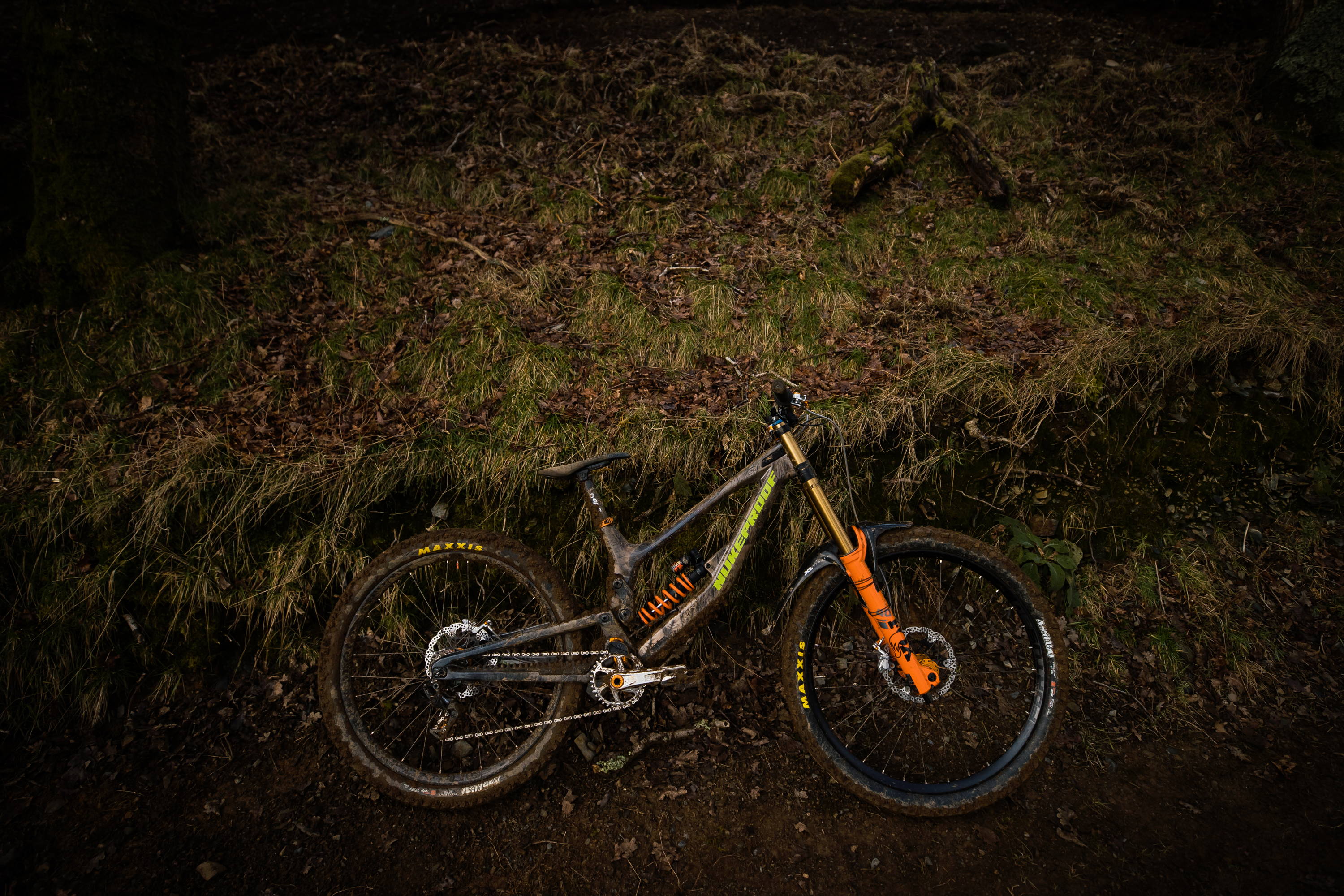 ---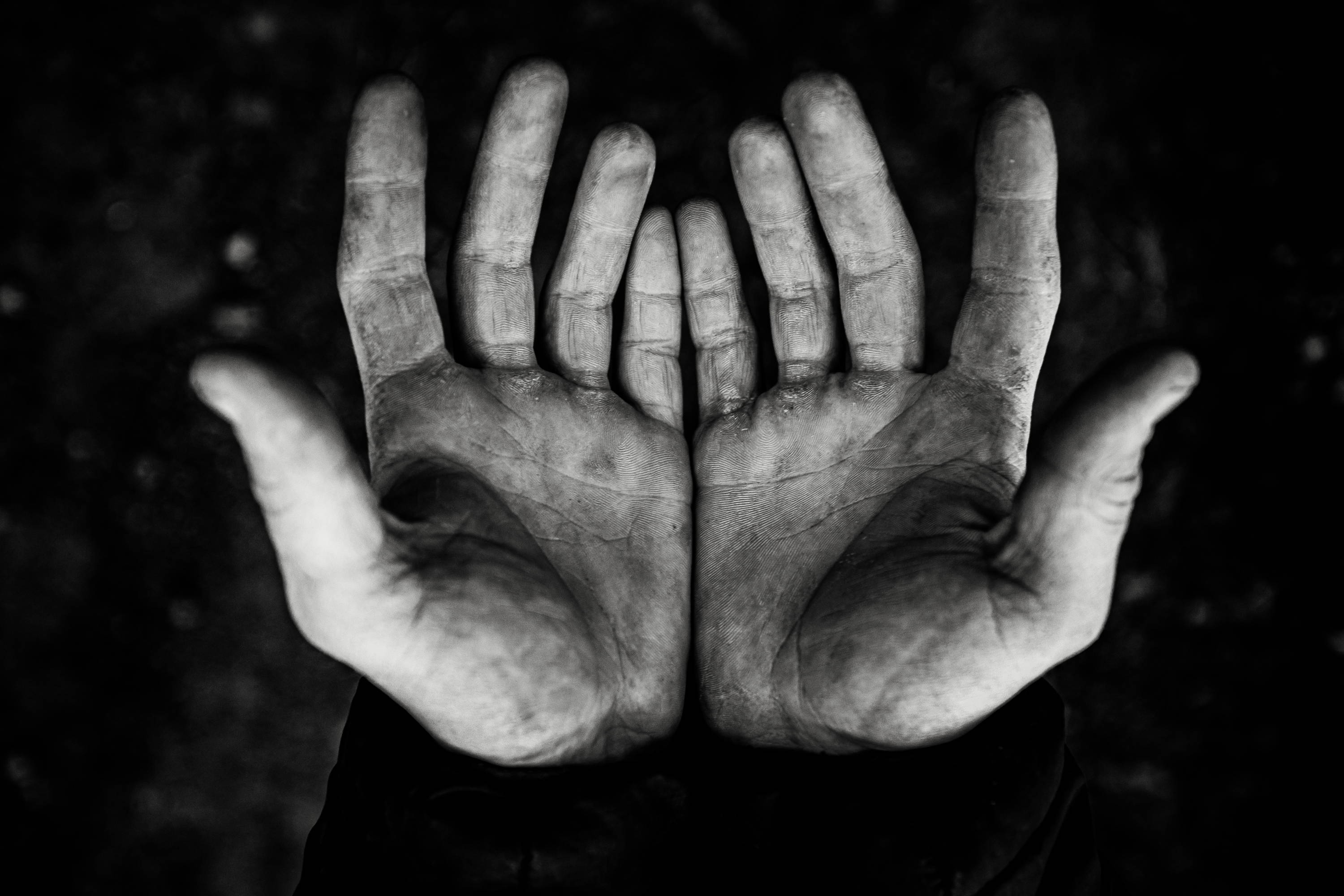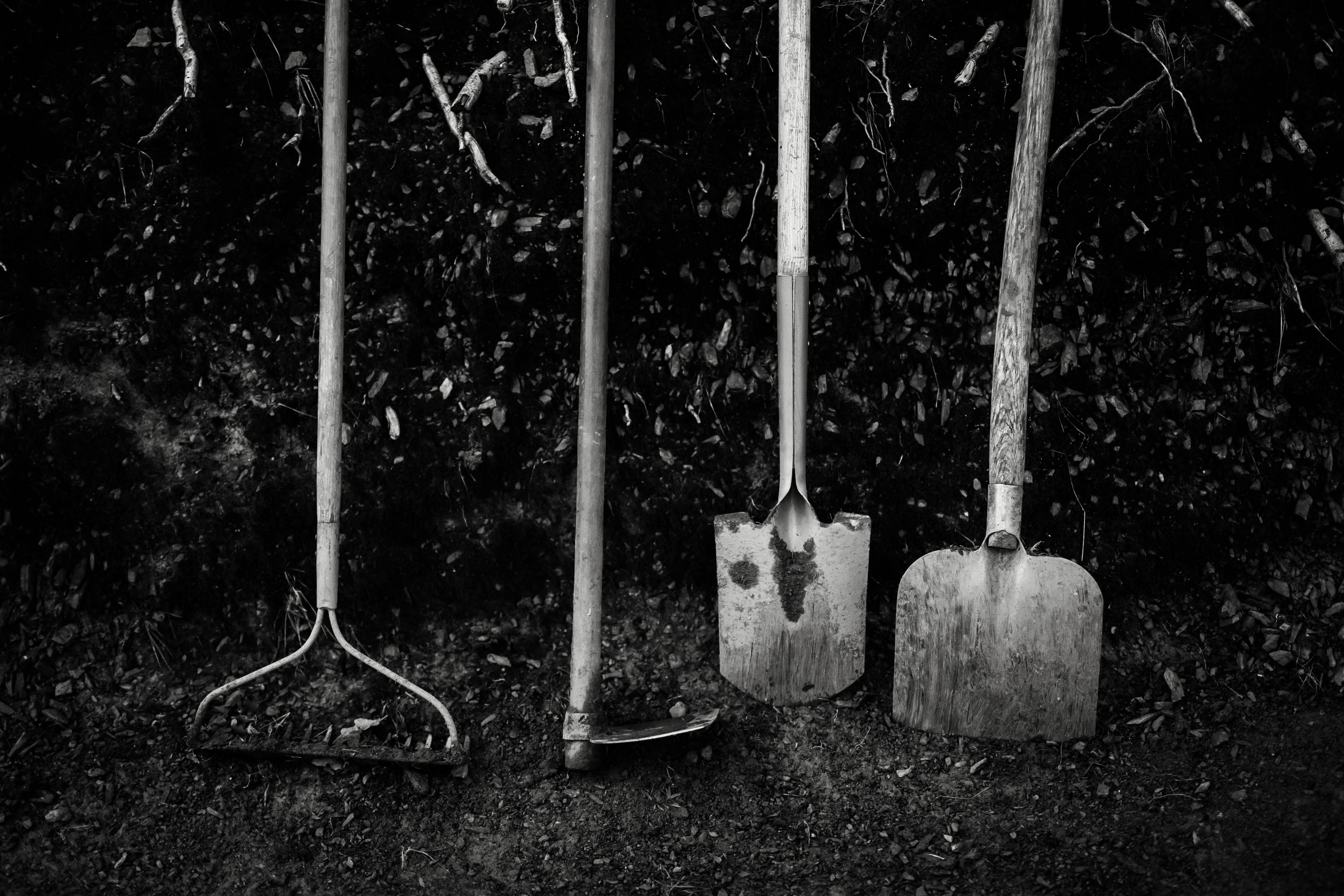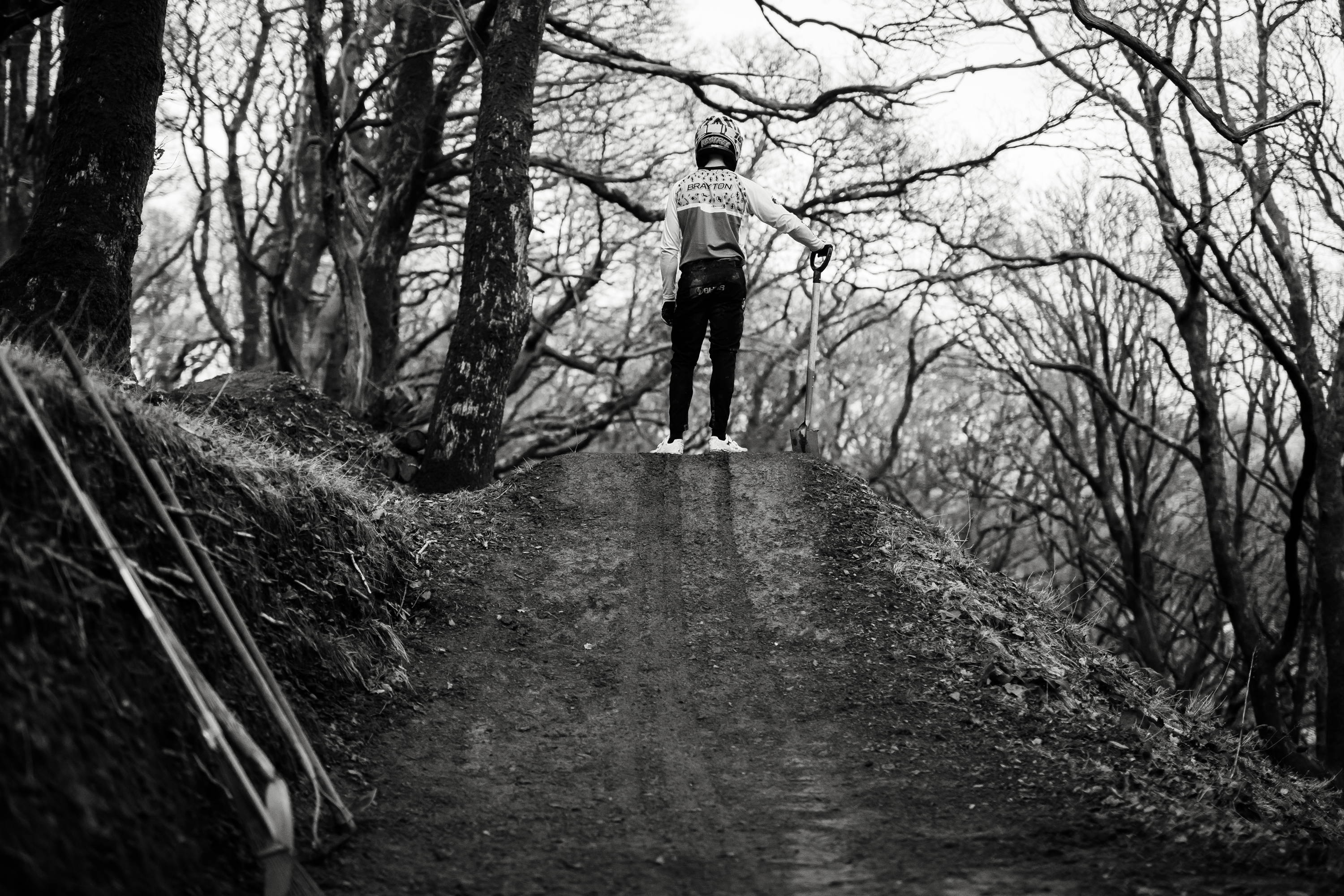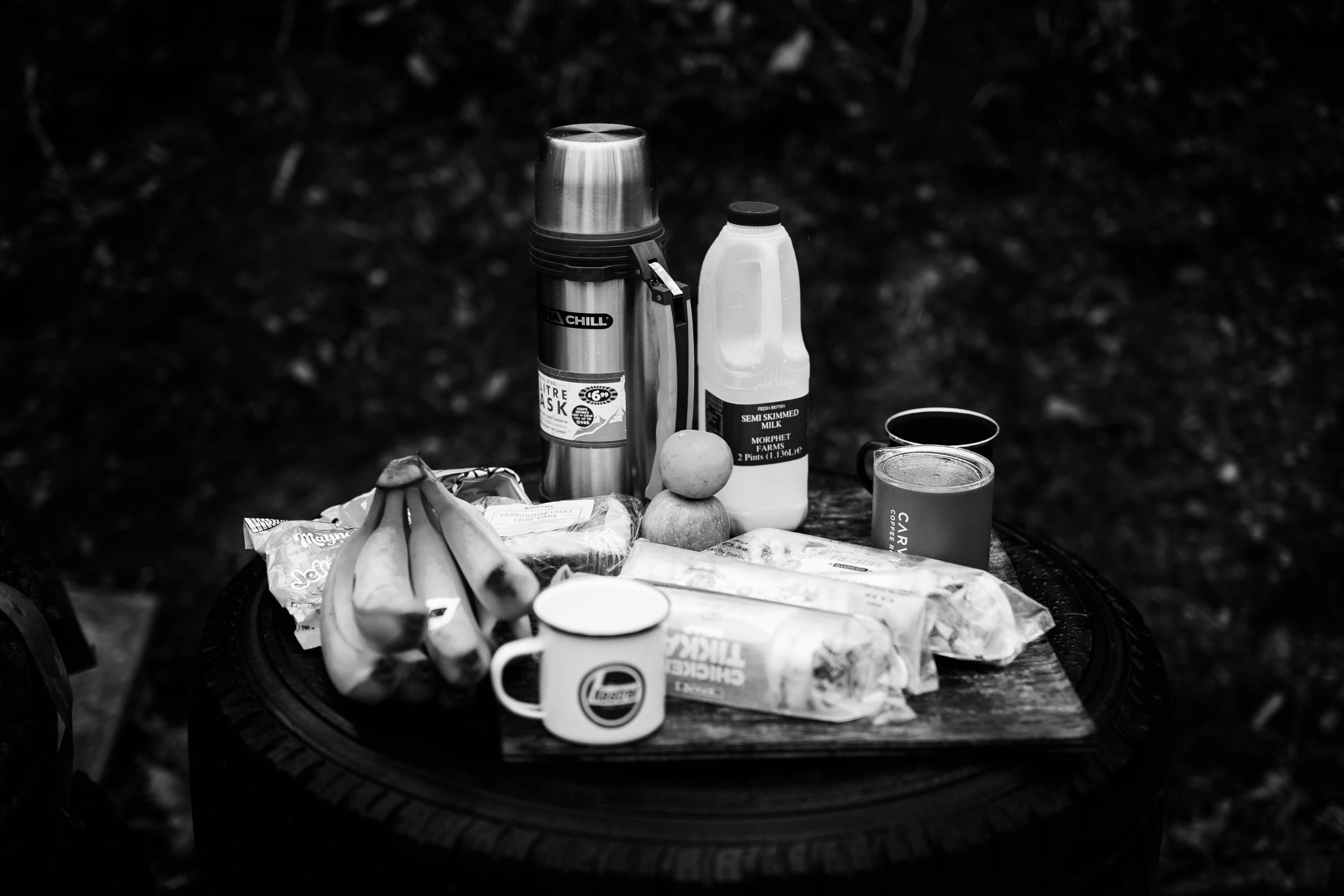 ---
It's insane the hours that have gone into creating these test tracks, especially considering it's all dug by hand. The tracks are made up by steep shoots, fast awkward corners, and a multitude of technical features to provide a perfect test track for a World Cup and Hardline racer. A huge thanks to Adam and the crew for putting in an insane amount of preparation for filming, the result is near perfection.
The track now includes several huge features. Most notably a highly technical run in to a double stall wall, which has become a huge triple and an insane double road gap. Like we say perfect preparation for the Red Bull Hardline ace.
---
Alex Rankin x Adam Brayton:
When we asked Adam to shoot an edit for the new Nukeproof Dissent Carbon, there was one caveat; We need to get Alex Rankin. Rankin is the man behind the legendary Sprung and Earthed series. His films brought the mid-00's downhill and the mountain bike scene to the masses via an end of year VHS mash up of the year. For years Rankin, surfed couches, thumbed lifts and got up to no good all in the name of capturing the spirit of the sport via his own skate style. A young Brayton featured in Rankin's Earthed 5, it was time to get the band back together, this time for a starring role.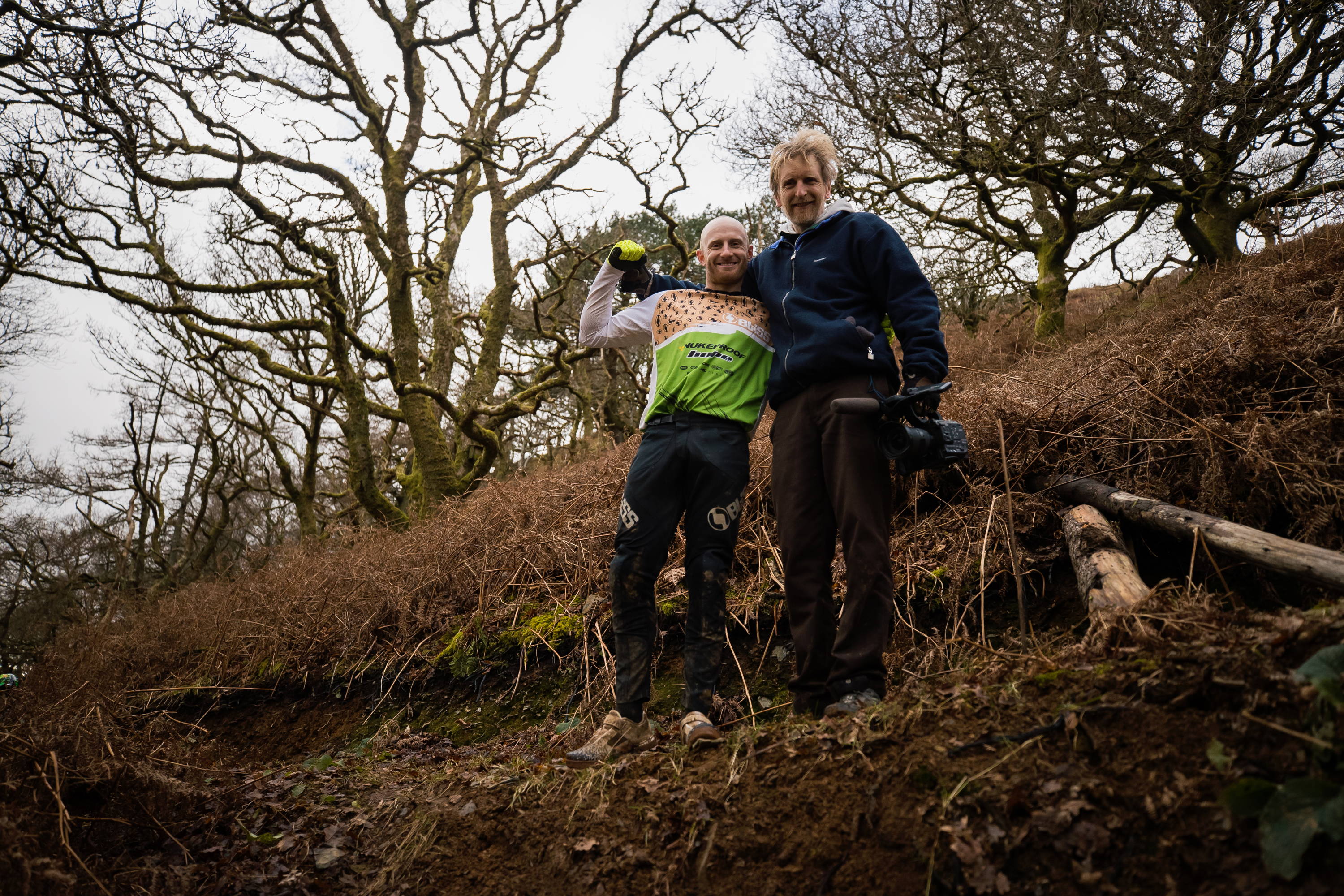 ---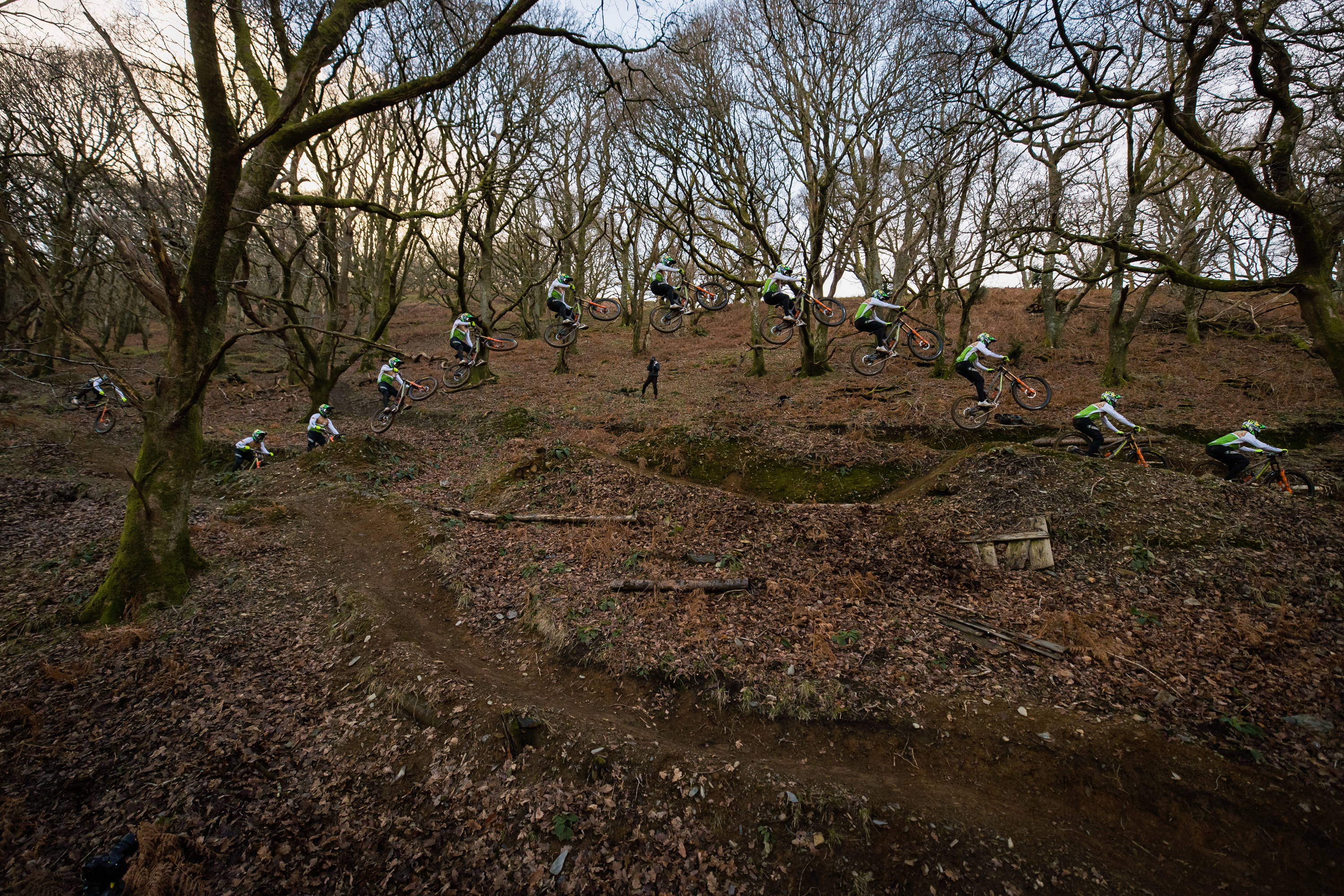 ---
Adam has been running the recently released Nukeproof Dissent Carbon for over a year now and pivotal to the testing program. He's been working with the Nukeproof engineering team tweaking and developing the frame. Basically, if it is tough enough for Mr Gas To Flat, it should be robust enough for others. Adam's Dissent of choice is a size NP1 frame, running in the 297 MX set up with the shortest reach and wheelbase setting. The frame he is riding here is from Red Bull Hardline. The carbon frame is supporting his very special real tree camo custom design.  
Strap in and enjoy Adam Brayton x Alex Rankin and "the Ultimate Hammer"
---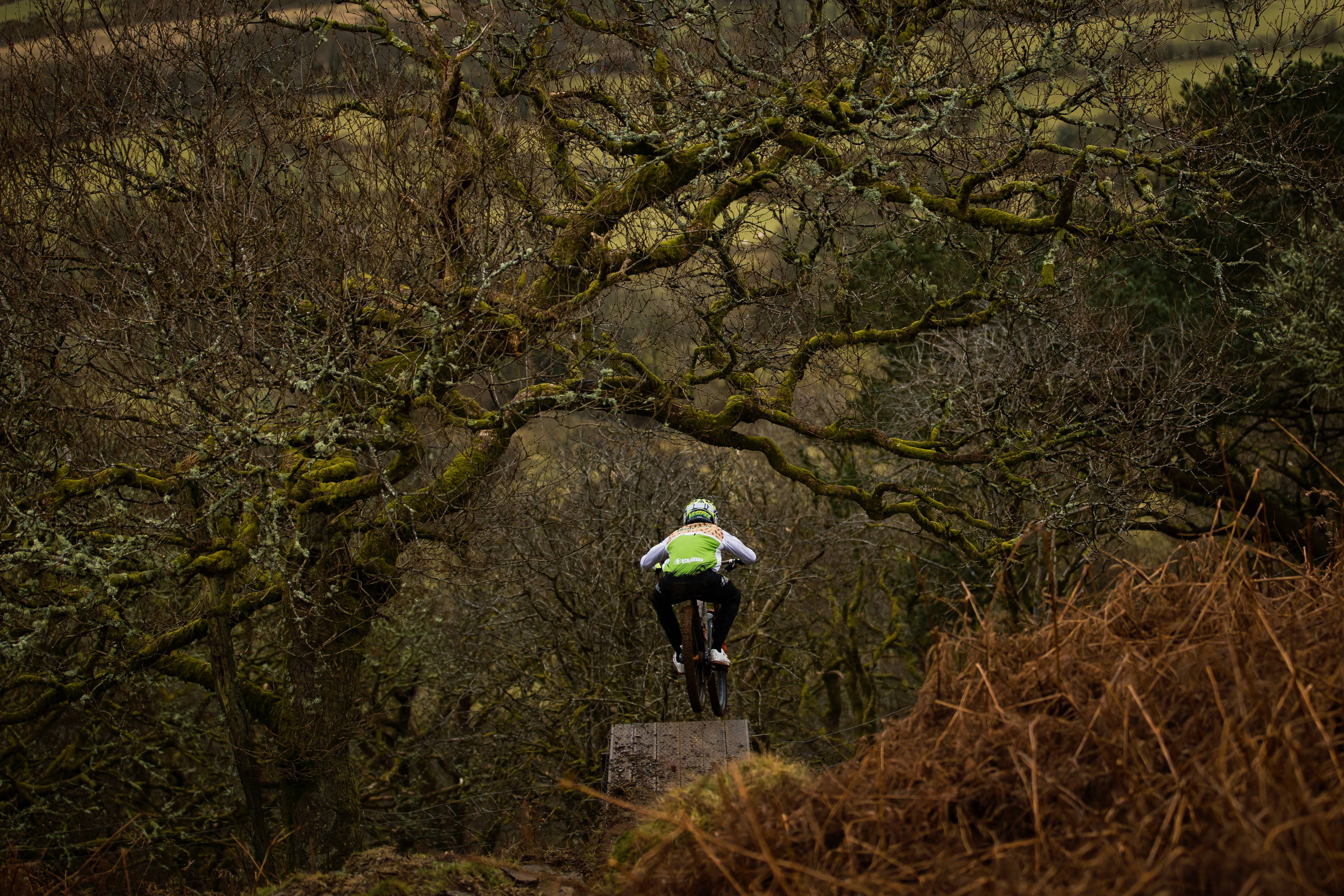 ---
Huge thank you to:
Alex Rankin (Video)
Laurence Crossman Emms (photo)
Pigs x7 (Music)
Meg Whyte
Adam Brayton and all the PLDHN crew.  
---