Fresh New Mega Specifications Released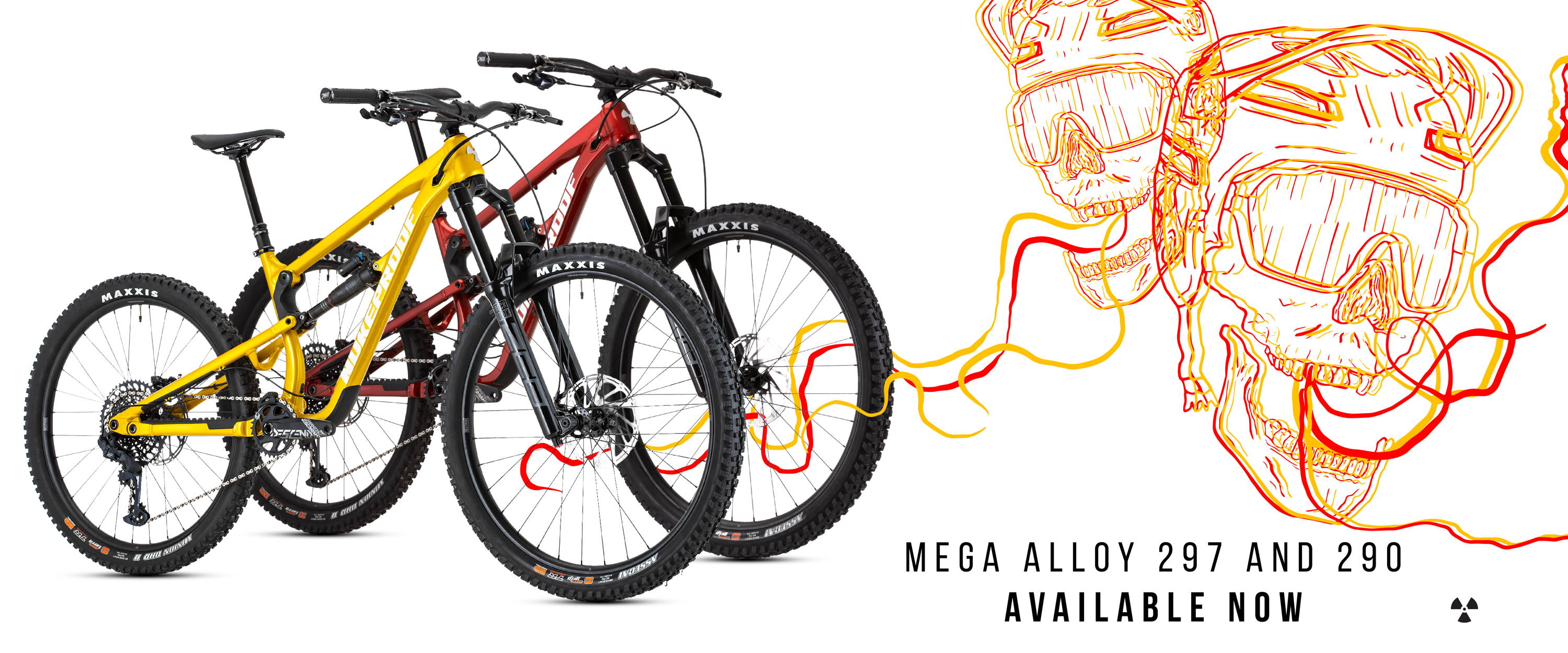 ---
Mega PRO 297 / 290:
Since it's exception the Mega Alloy has been at the forefront of the Enduro market. The Nukeproof Mega was originally designed by our staff to race across the demanding terrain of the infamous French classic; The Megavalanche. A mass-start race from the summit of Pic Blanc, Alp D'Huez, descending 2600 meters over 20km to the valley floor over a wide variety of challenging terrain. Over 12 years of evolution the Mega has gone on to help establish the Nukeproof name around the world. Most notably winning the Enduro World Series Championship title no less than 4 occasions, plus multiple other national and international titles. Dialled geometry, incredible suspension kinematics and a quality frame featuring all the requirements for any rider looking at challenging themselves, make the V4 Mega the finest vintage yet.ga frames offer riders optimised suspension kinematics around 160 (290) / 165mm (275/ 297) of rear travel. You can discover more about the Mega here.
The Mega 297 and 290 Alloy are crafted from hydroformed 6061 triple butted aluminium frames. Available as complete bikes or as a "frame only".
---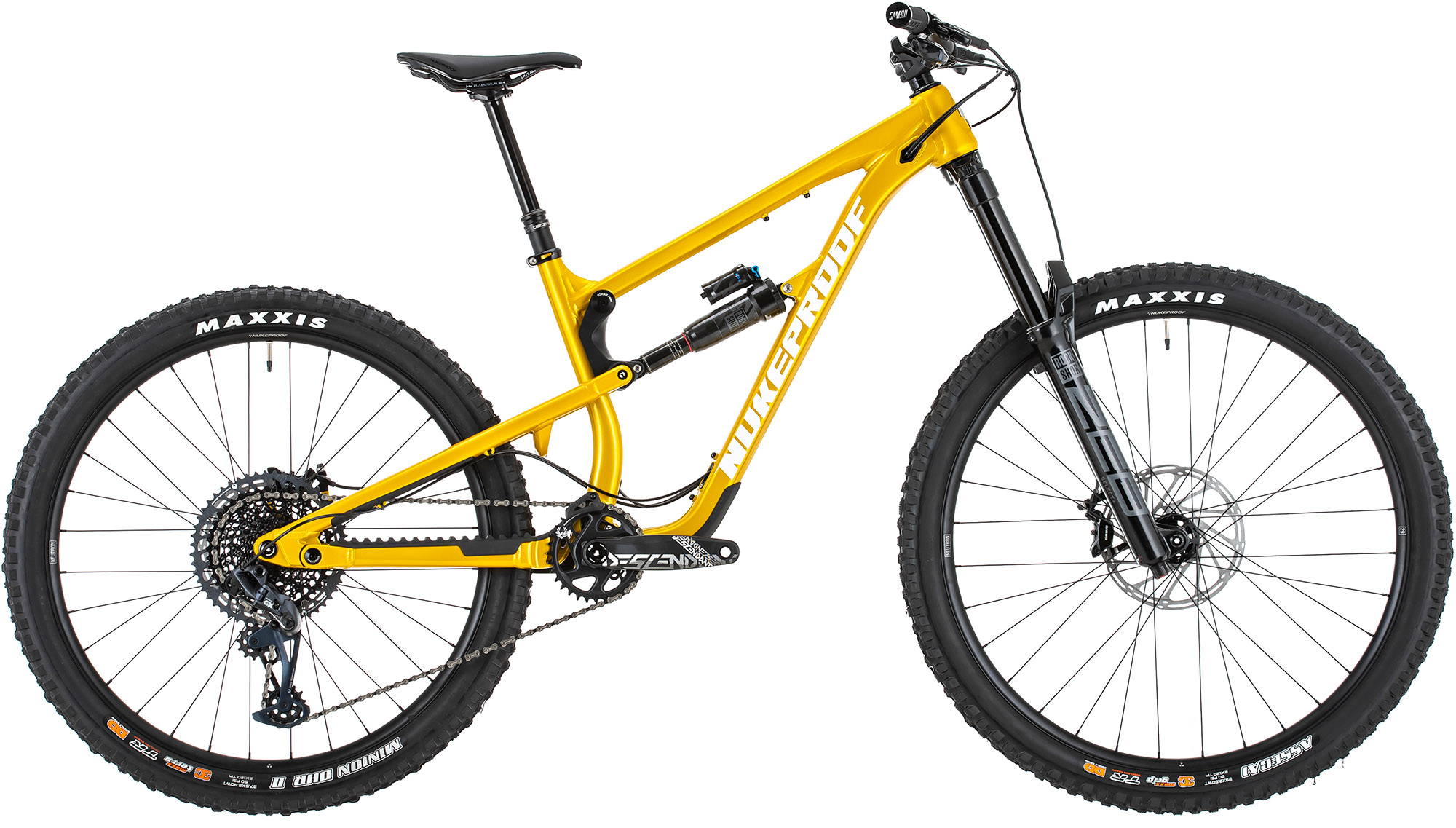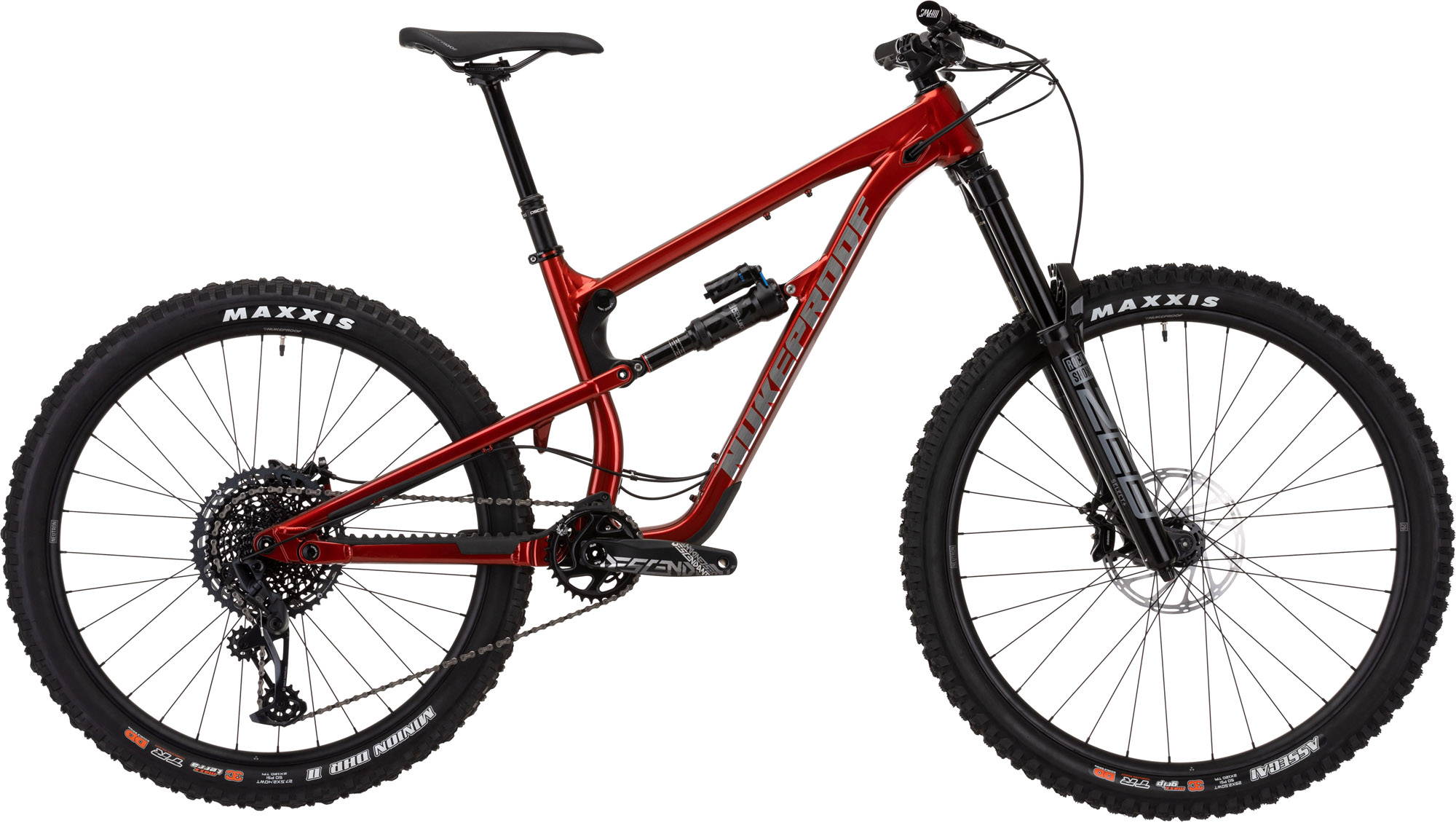 For this year the PRO model is available in two colours: Turmeric Yellow or Rosso Red. The PRO being our premium alloy build, designed to take on enduro races and be a perfect weapon across whatever riders can throw at it. With a 170mm Rockshox ZEB Select+ to take the hits paired with a custom tuned Rockshox Super Deluxe Select+ out back, the PRO version of the Mega is a perfect weapon for privateer racers or those seeking for the "goldilocks" of bikes- one bike to do everything.
The PRO comes equipped with SRAM GX 12 speed drive train, with the huge range of 10-52t. Combining the excellent geometry and kinematics plus a huge 10-52t range cassette, the Mega PRO can ascend efficiently to descend again and again.
---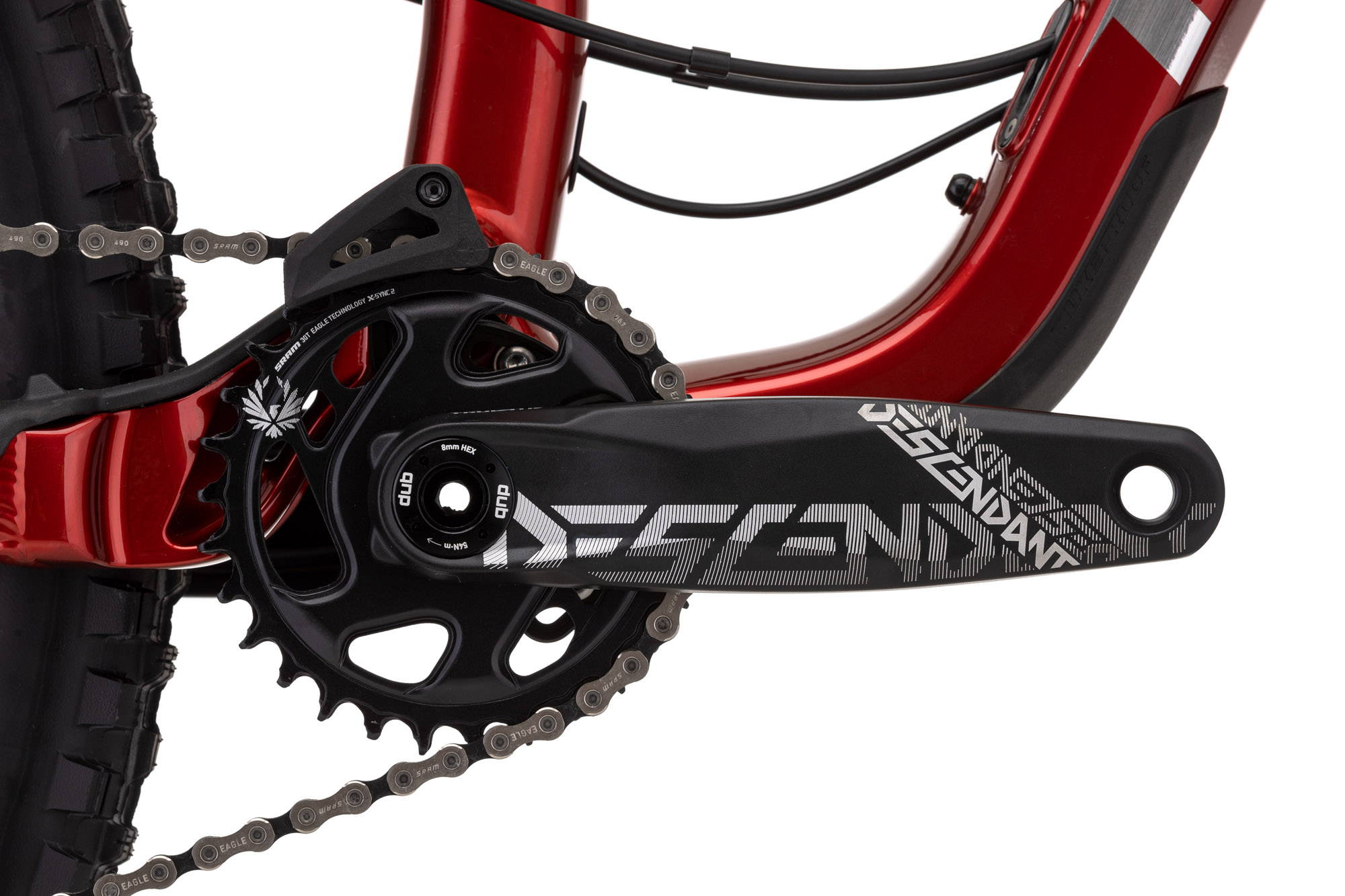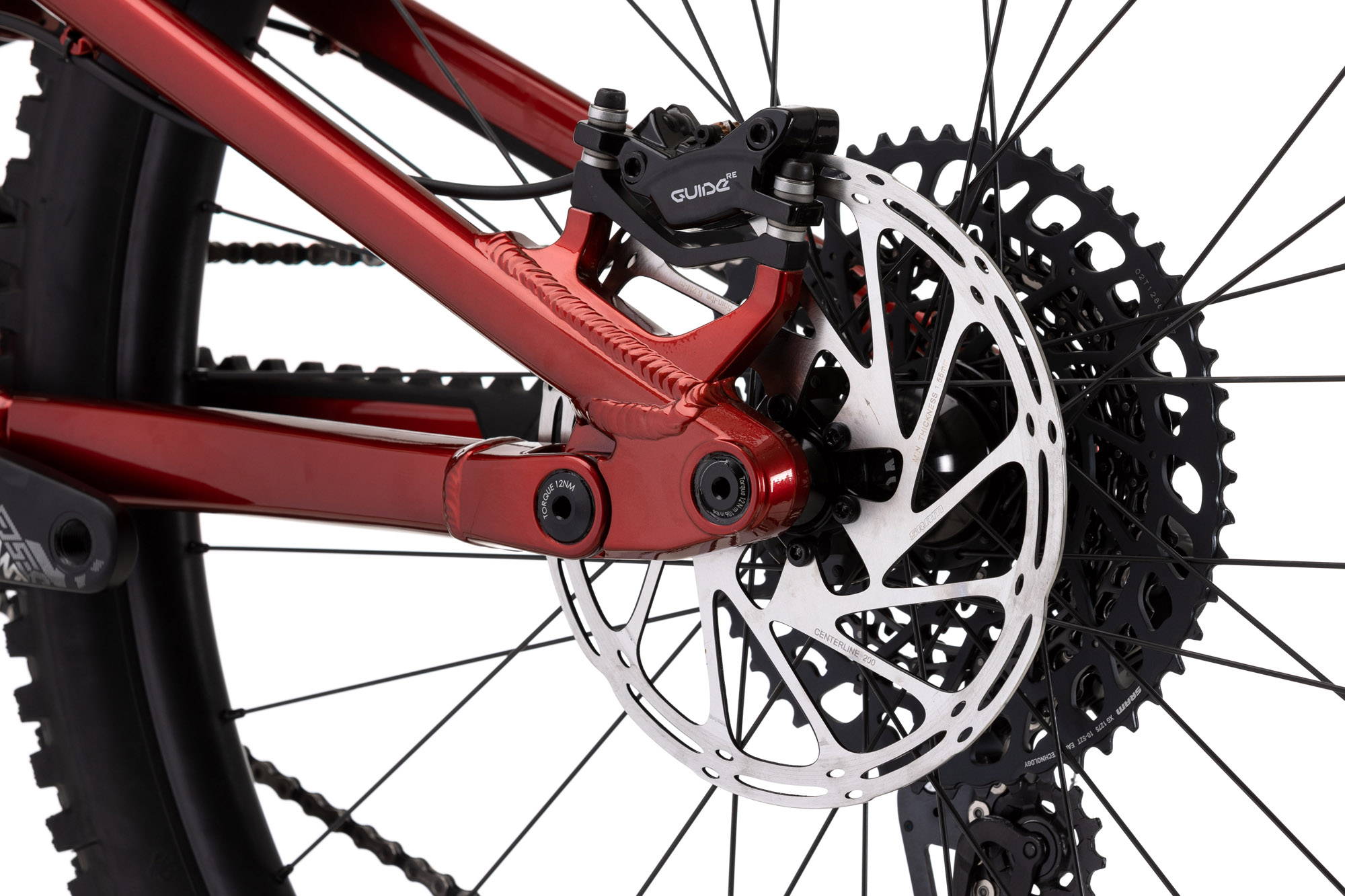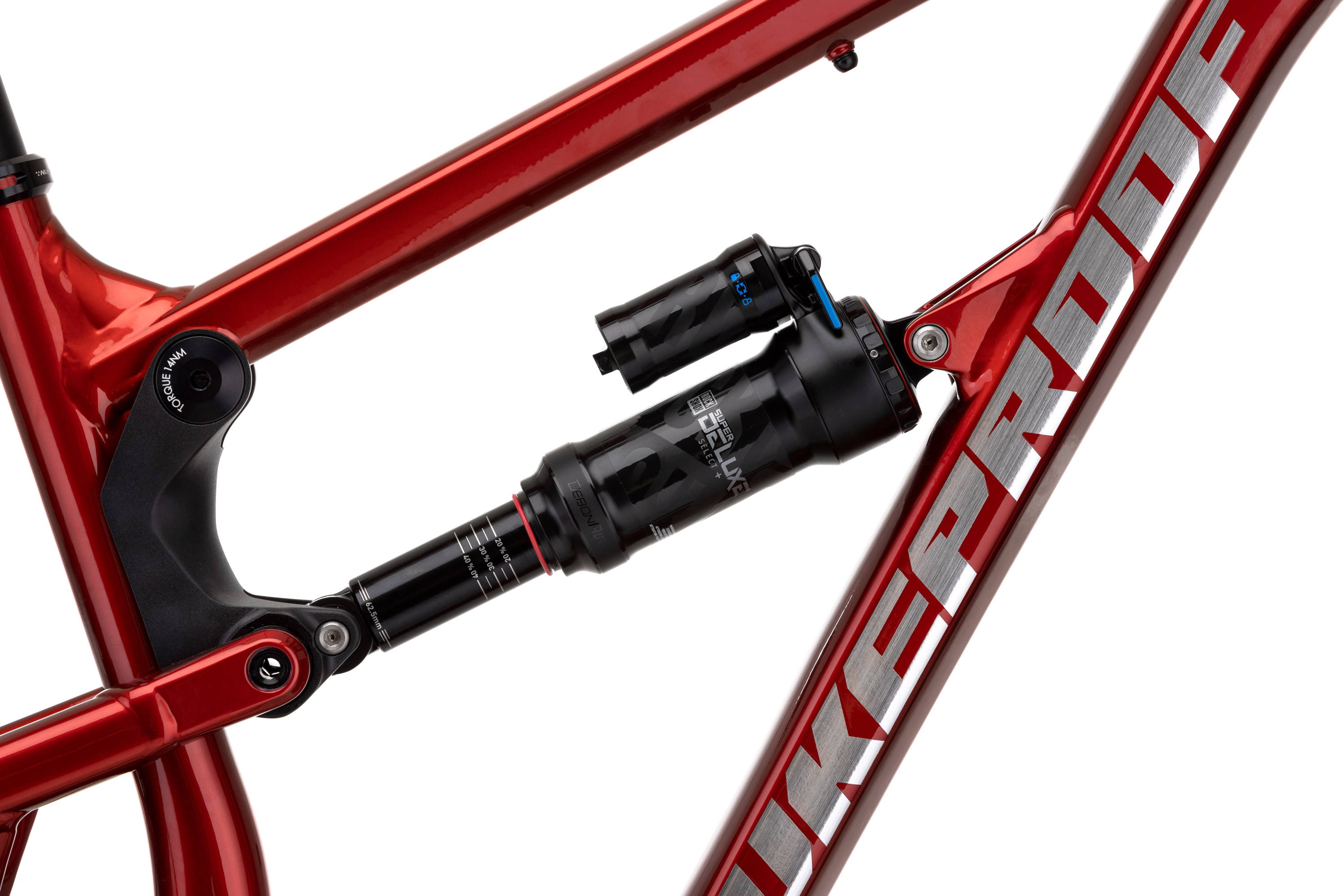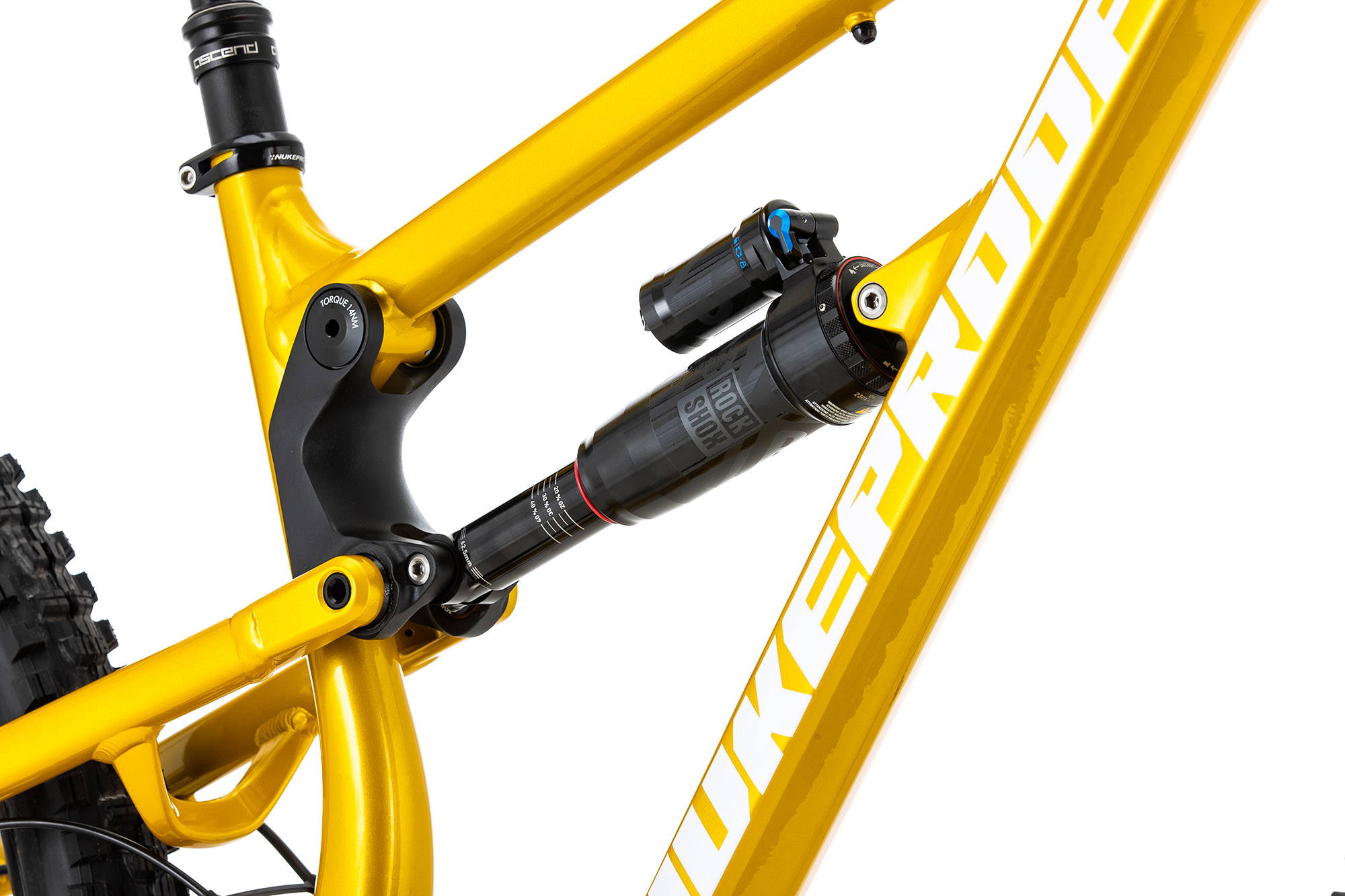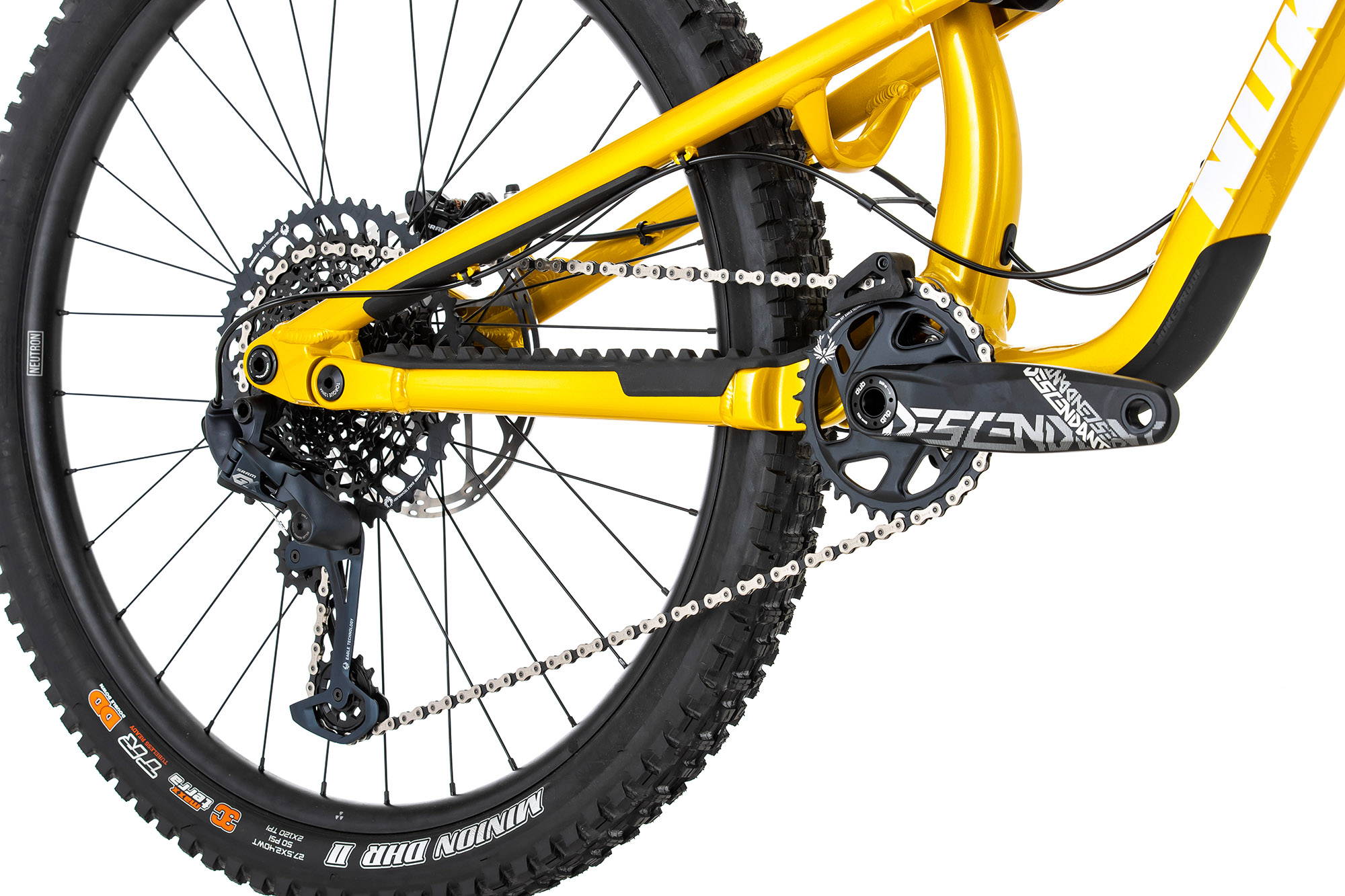 ---
---
The Mega COMP is an awesome specification of Mega, capable of rolling straight from the shop floor onto the Megavalanche track. The COMP again comes with a Rockshox's fork up front in the form of a 170mm DOMAIN with the Motion Control RC Damper, paired with a custom tunned Rockshox Super Deluxe Select R air shock out back. SRAM also provide the stopping power with their powerful 4 piston DB8 brakes paired with huge 200mm rotors fitted at both the front and rear.
The COMP Mega 297/ 290 feature the award winning Microshift Advent-X 10 speed drivetrain. Coming in at around 868g in total the Microshift system is lighter weight and has won numerous awards thanks to its efficient performance. For home mechanics the 10-speed set up is easy to maintain and its wider operating range. The Microshift 10-48t cassette will have you ascending trails with ease.
---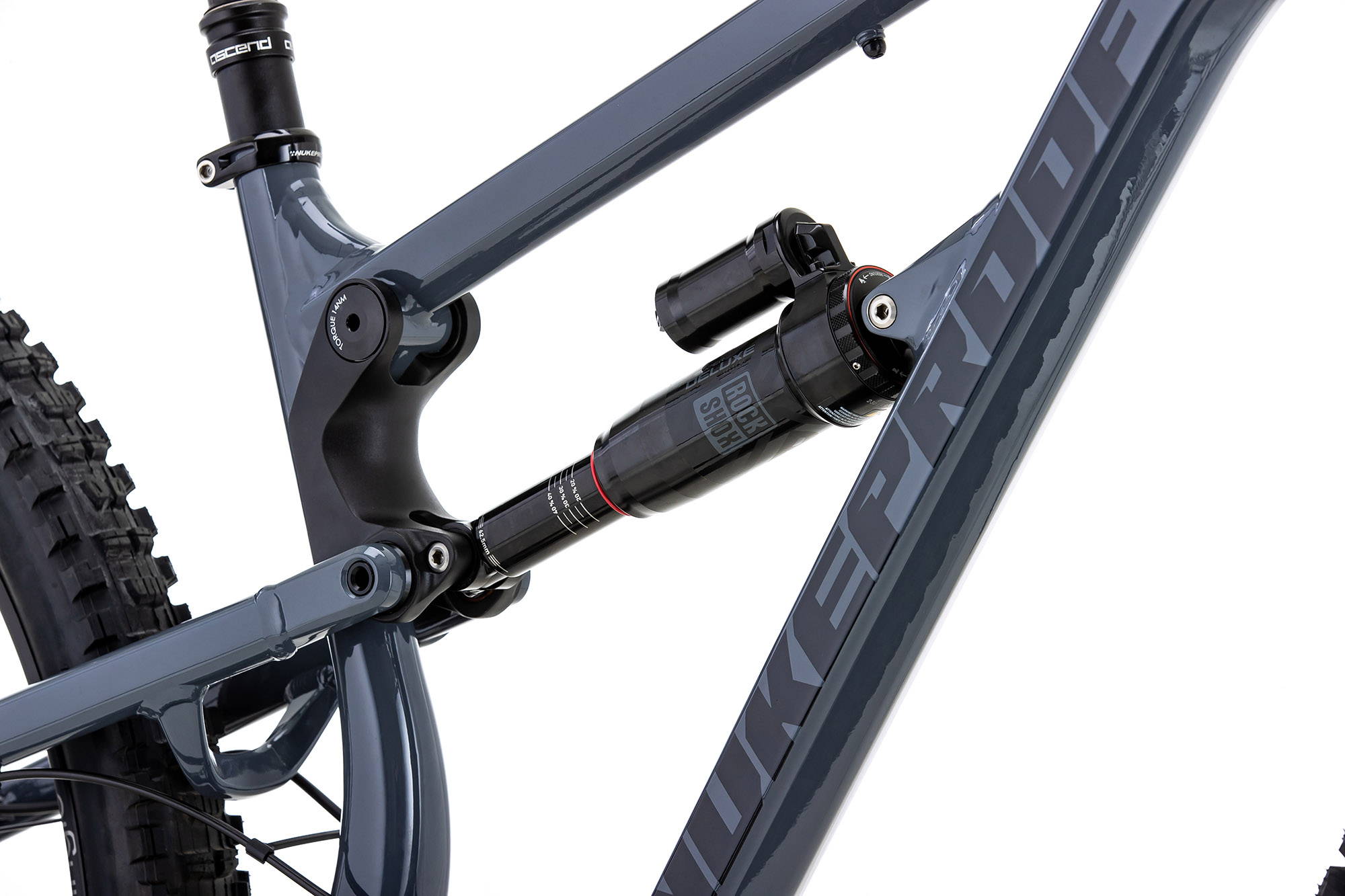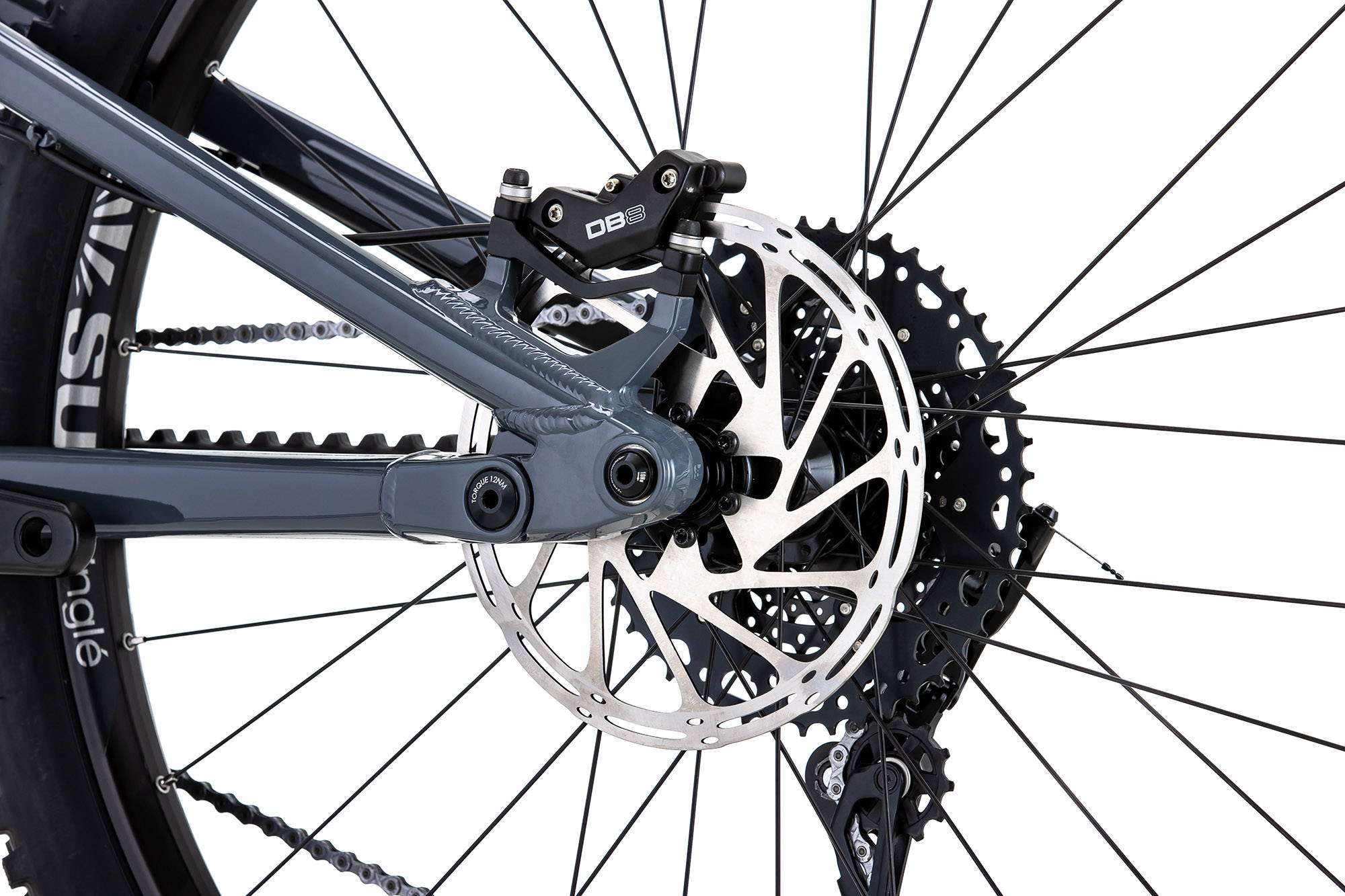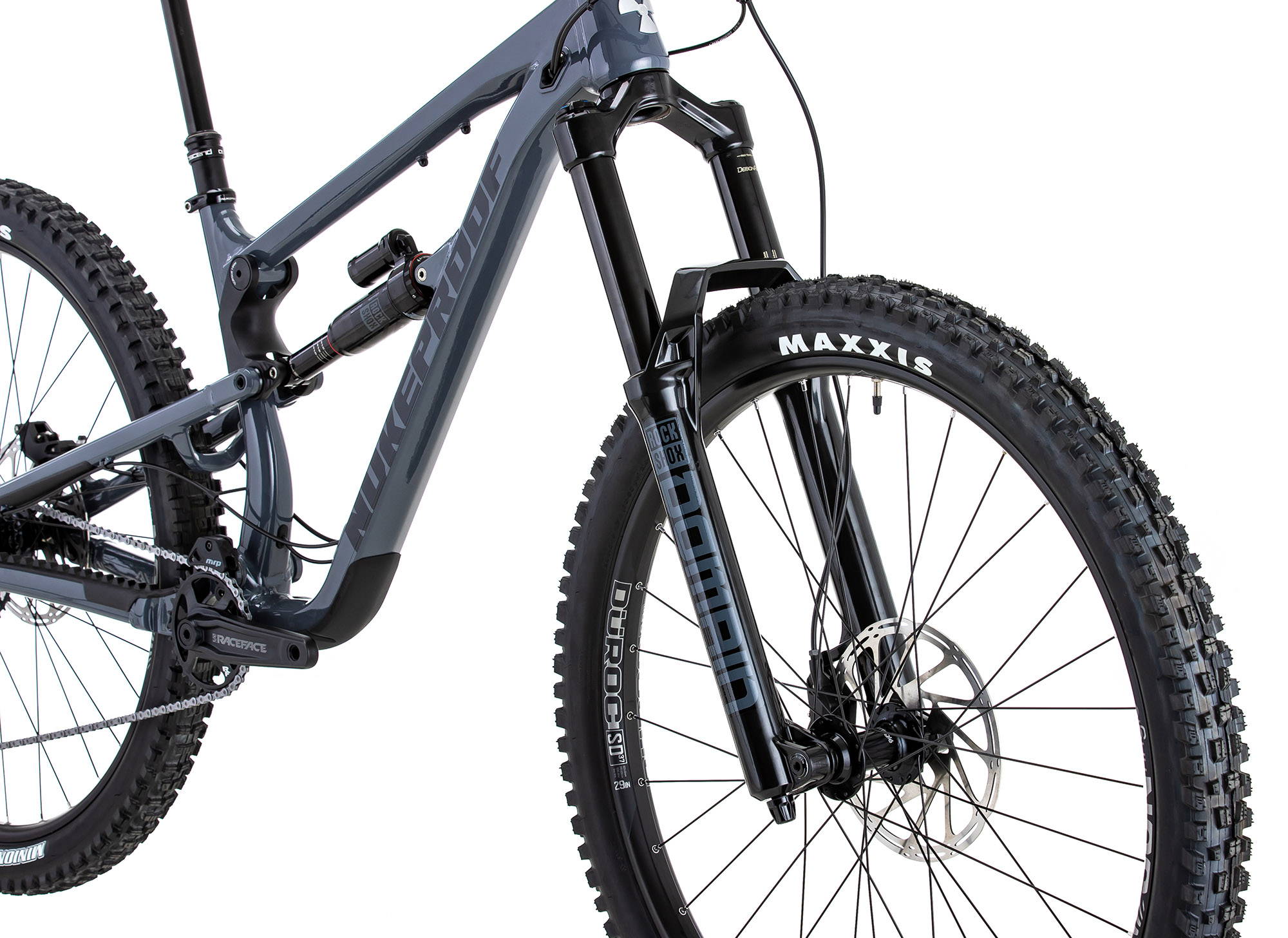 ---
---
All Mega Alloy's will be in Nukeproof authorised retailers soon. Click HERE to find your local dealer.
---