Leo Smith aka Lando Steezy Solum Bike Check
---
Sliding into Leo's DM's the question people have obviously been asking is "what does the Liquid Turmeric Yellow Solum" look like in real life?

What better way to show off the fresh build than by getting Briggy Small to shoot off some beauty shots? Unfortunately, the UK weather wasn't playing ball so the Manchester park & street session was put on hold. But it's coming.
Since sining with Nukeproof Leo has been busy Alongside his photography, he has recently stared in a Downtime Podcast and is currently filming with Adidas.
To celebrate Leo joining the Nukeproof team, we are giving one lucky person the chance to WIN a Solum Frame in the colour and size of your choice. It's Leo's competition and his rules, so head over to @landosteezy on Instagram to see how to enter.  
---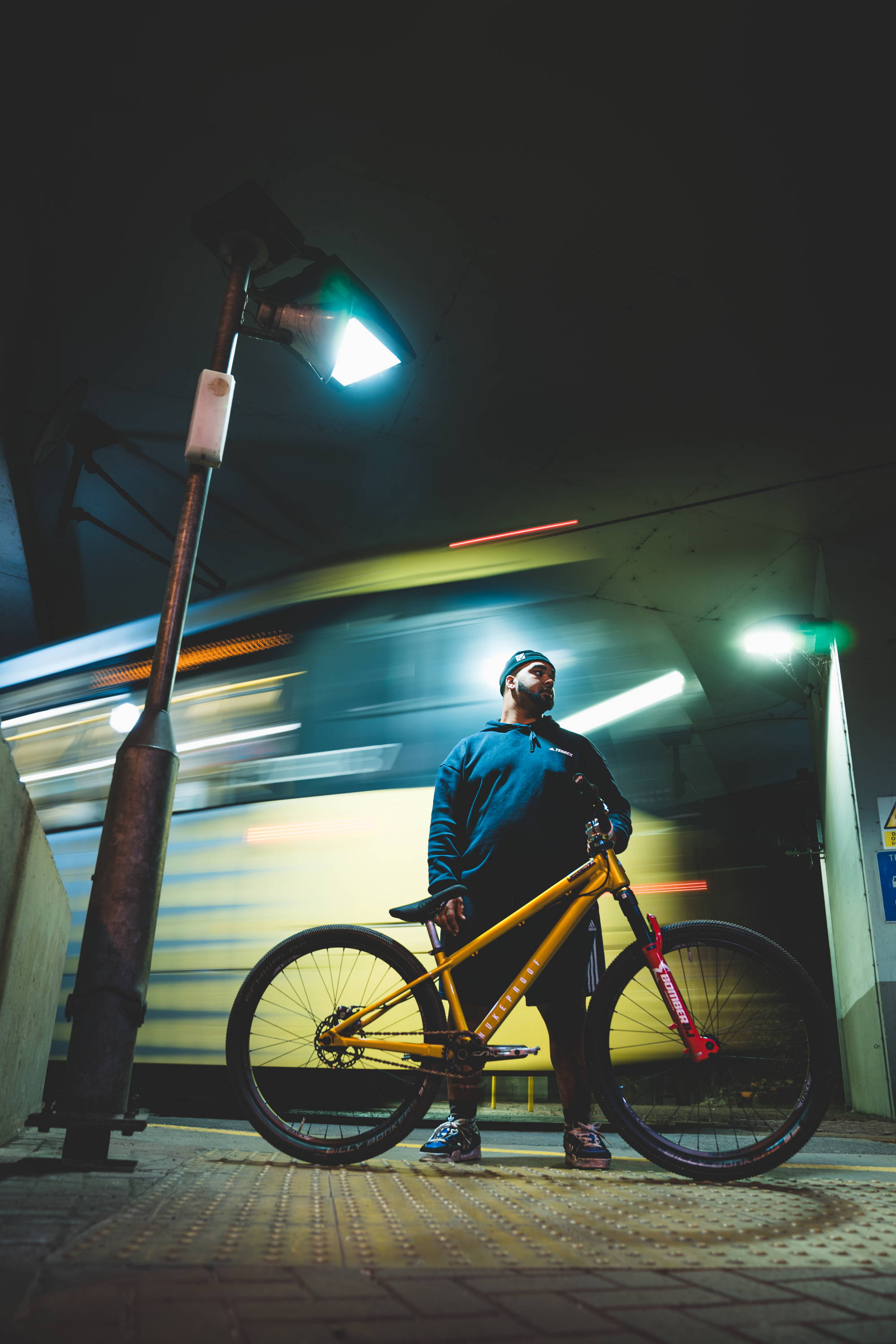 ---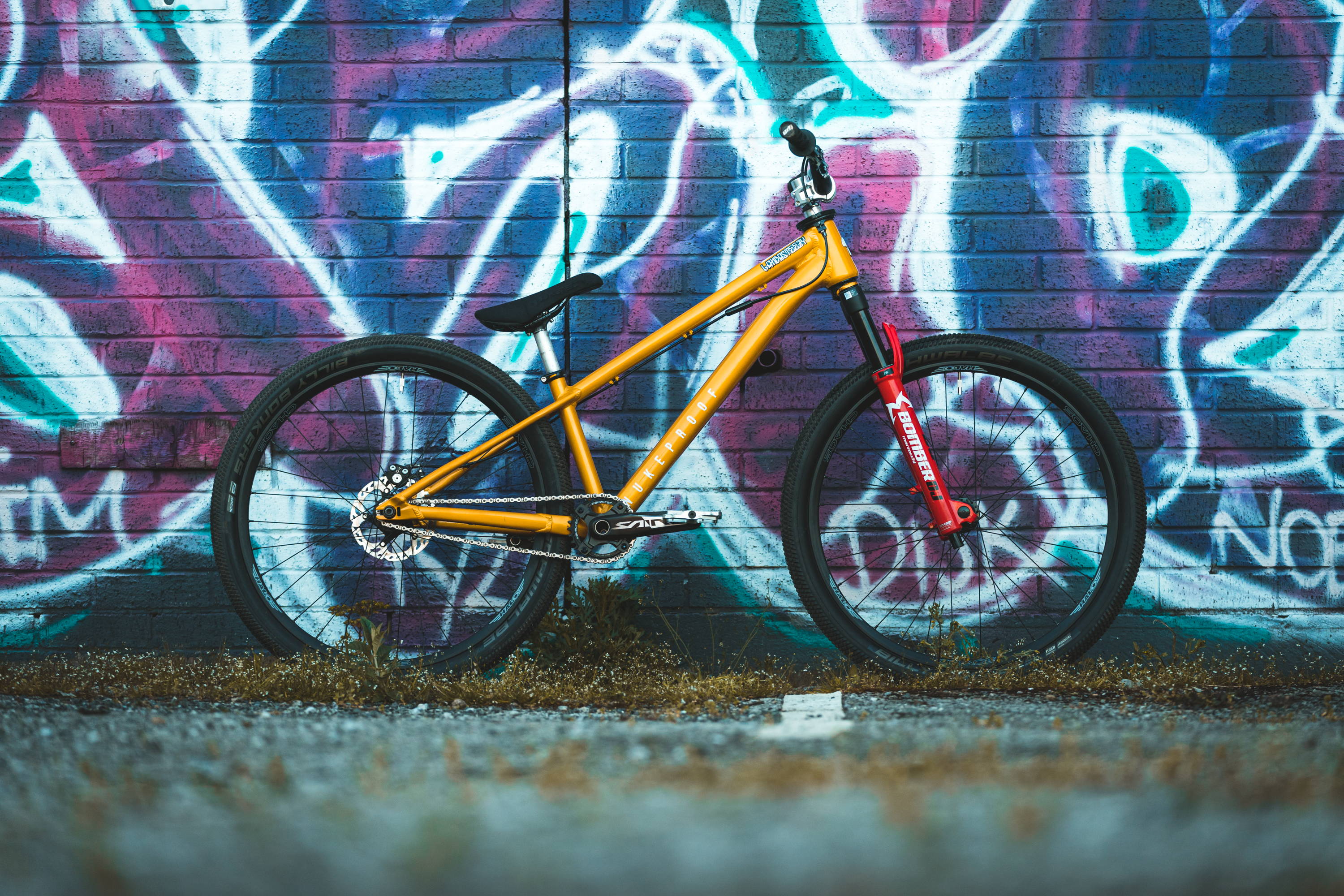 ---
Frame:
Fork:
Drivetrain:
Brakes:
Handlebars:
Stem:
Wheels:
Tyres:
Tyre pressures:
Pedals:
Saddle: 
Nukeproof Solum, Size M
Marzocchi Bomber DJ (all the PSI)
Shimano Saint Crank
Unbranded
Burgtec Ride High 50s
Burtec Mk3 Stem
Halo Chaos DJ
Schwalbe Billy onker 2.25
85psi
Burgec Mk5
Burgtec Cloud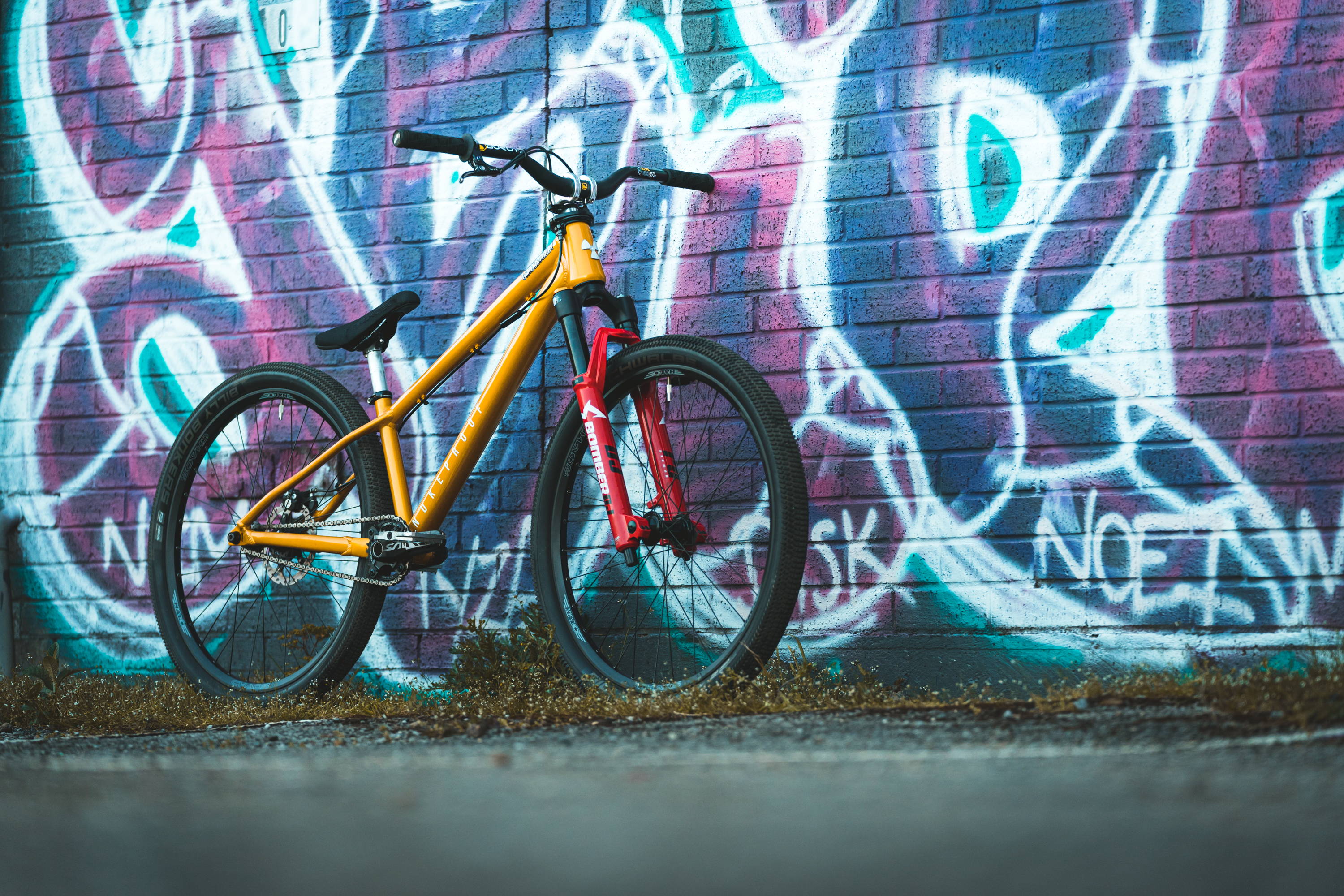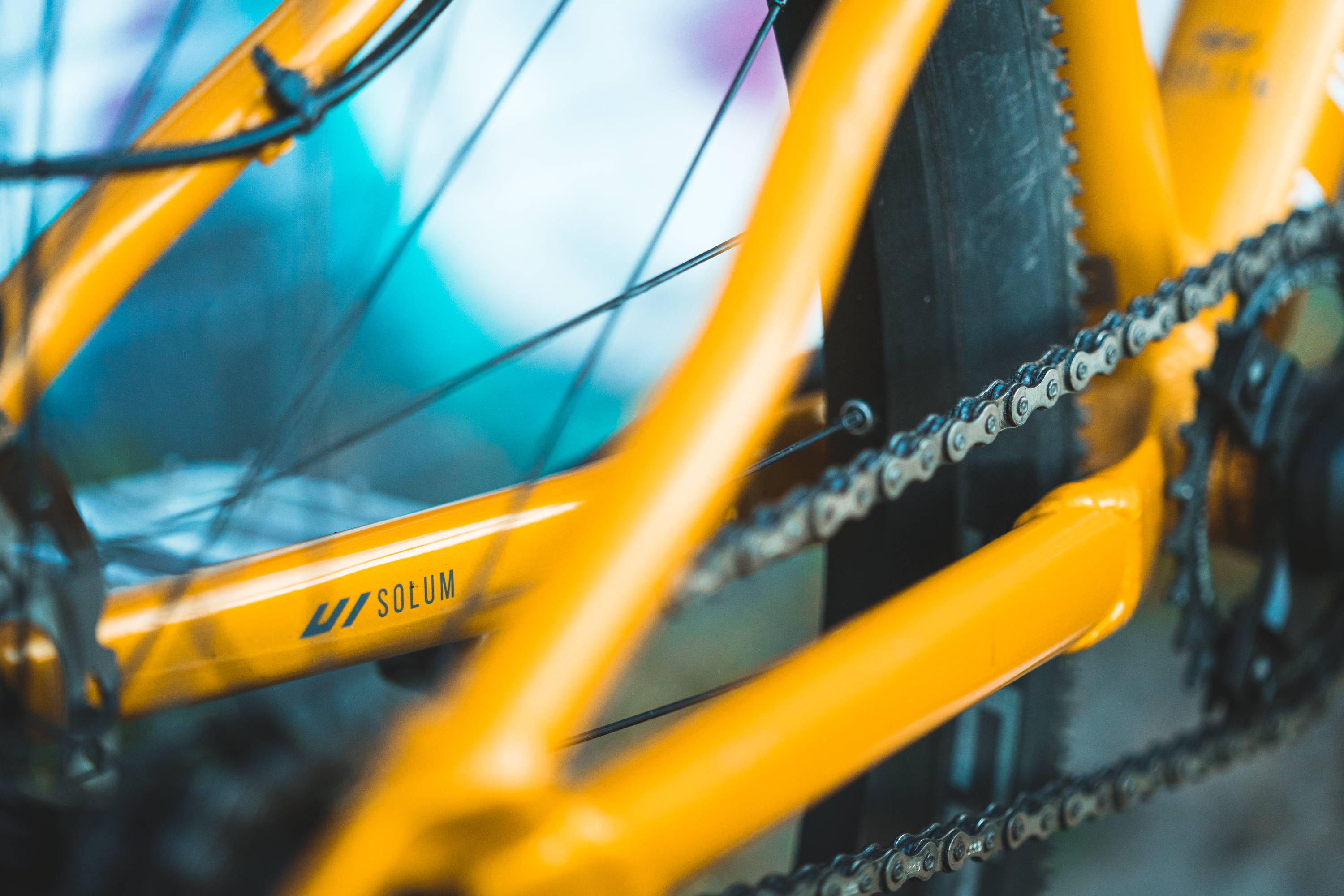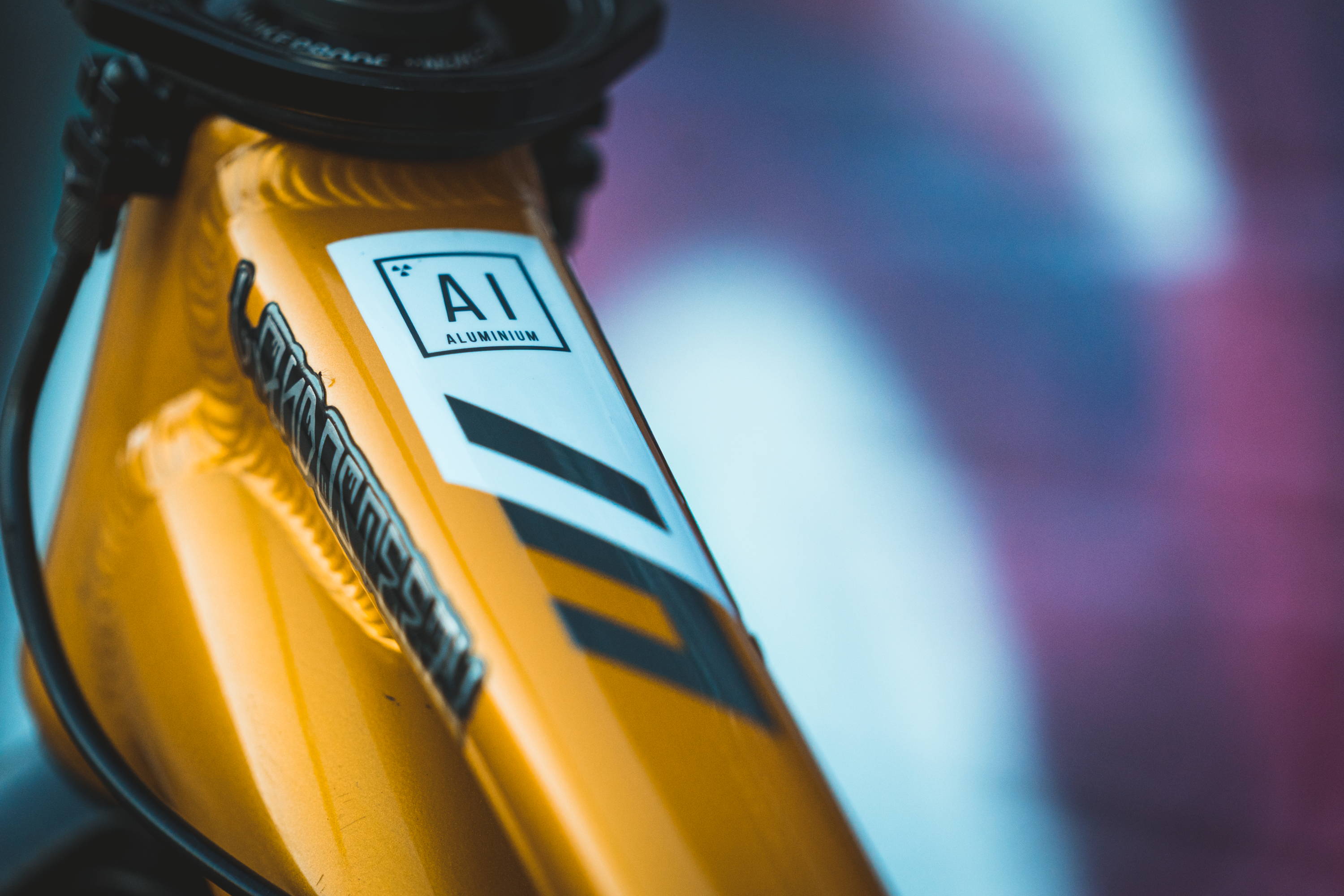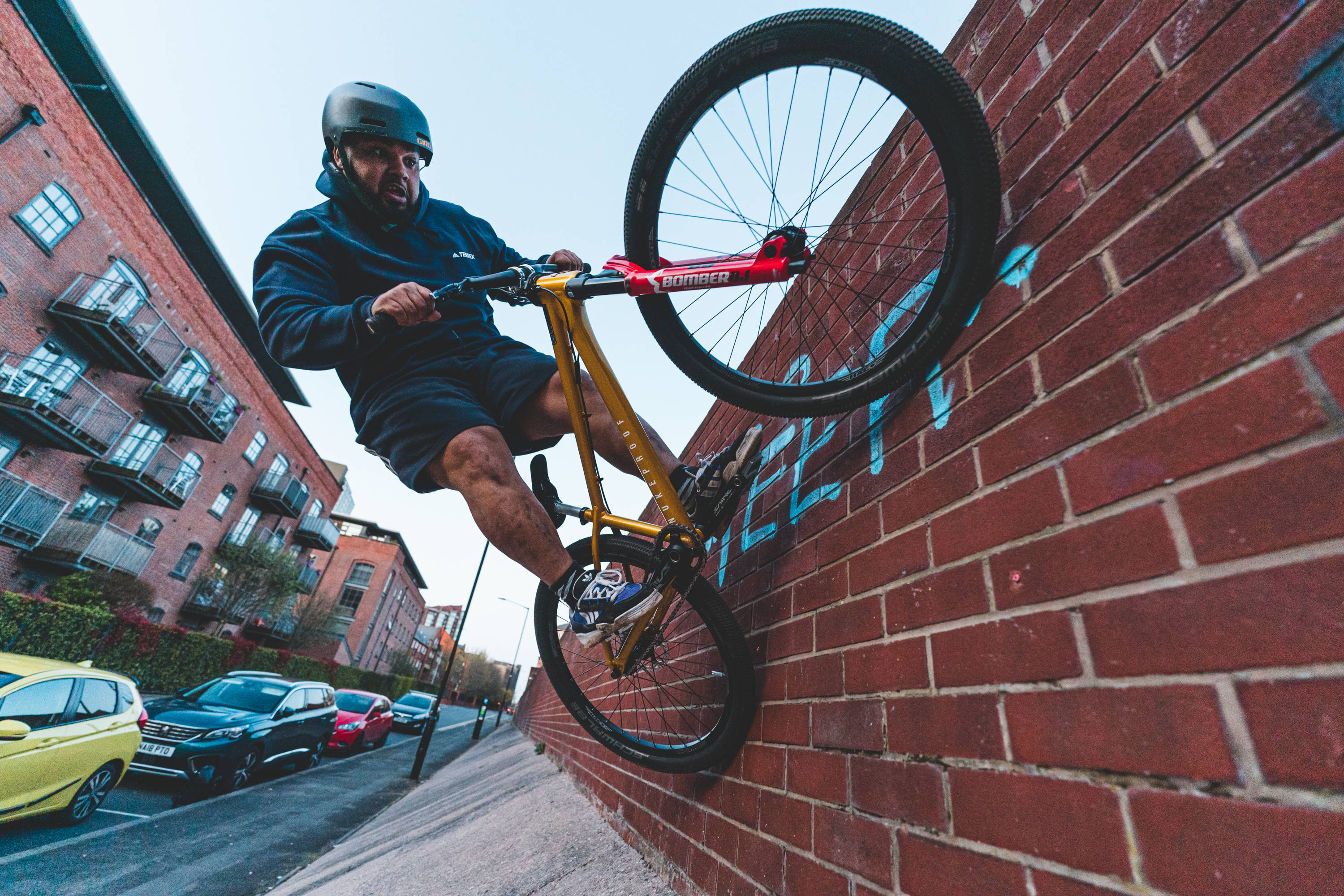 ---