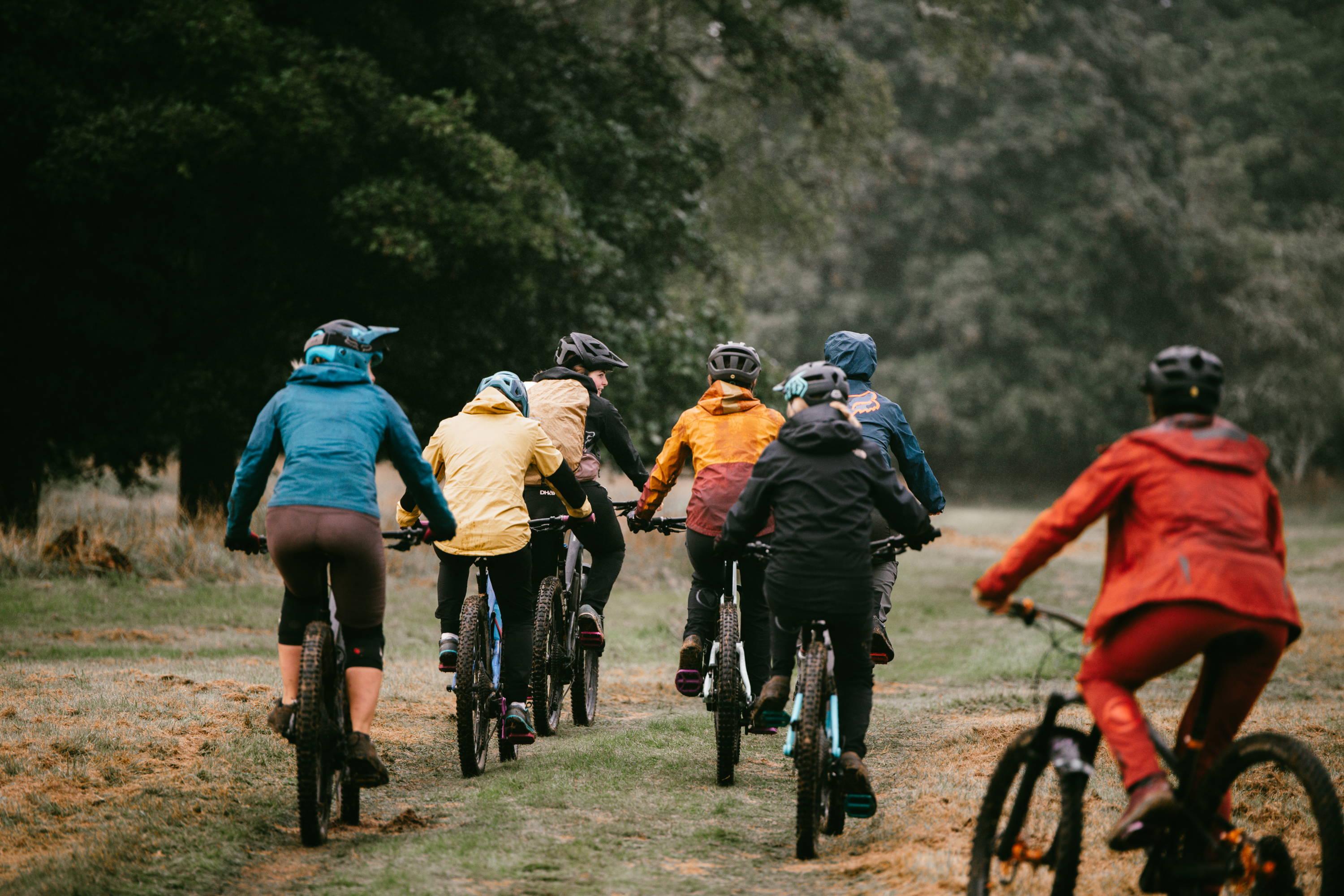 Nestled in the stunning Glen Tanar estate, Aberdeenshire, Limitlass 2023 proved its not just a one hit wonder and came back bigger and better than 2022.
The combined passion, logistical skills and a lot of graft from three MTB coaches from around the East of Scotland, Fiona Finnie, Katie May and Anna Riddell bought together a 3 day MTB festival in the heart of the Cairngorms National Park.
Friday night saw campers arrive in their droves with a quiet buzz of excitement from women of all ages, abilities and experience levels with one thing in common – they were all BIG fan's of World Cup DH racer Louise Ferguson of the Continental Nukeproof Factory Racing Team.
Additionally to recceing the site and getting pitched up for the weekend, the main attraction for Friday night was the Limitlass Film night sponsored by Nukeproof, six films gripped the audience varying from Meg Whyte's 'Rave Mega' to Louise Ferguson Dissent edit and an exclusive debut showing of the new Megavalanche edit.
Inspired by the female led films of Friday night, the festival goers hit the uplifts early on Saturday morning following some refreshing yoga practise. Those who fancied a more chilled time headed to the Nukeproof stand to try their hand at tie-dying a Nukeproof tee. As the day progressed this proved to be a lot more popular than we might have expected, nearly selling out by 4pm on the first day- we're stoked so many of the women were loving the tie dye sessions and we're buzzing to see the results.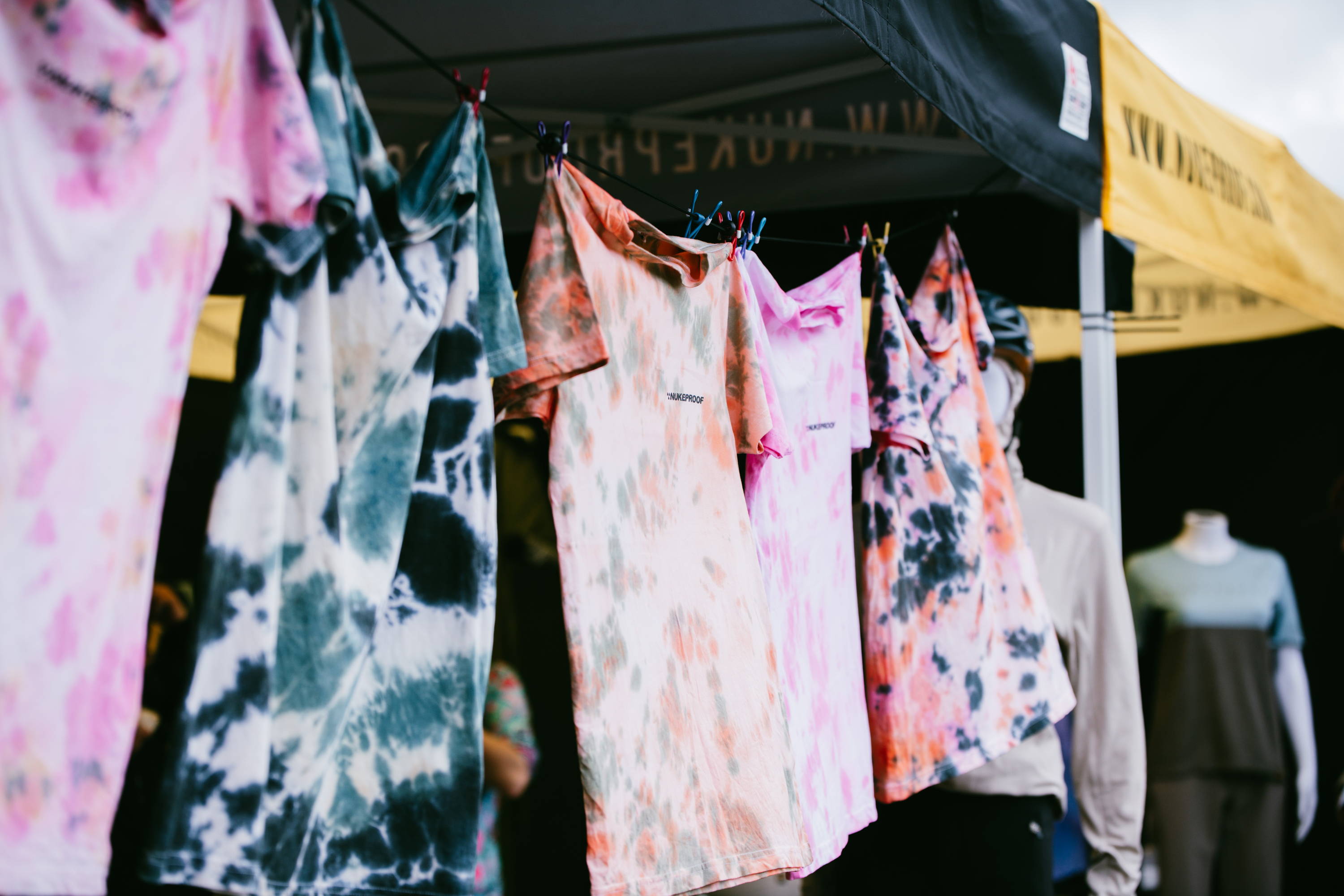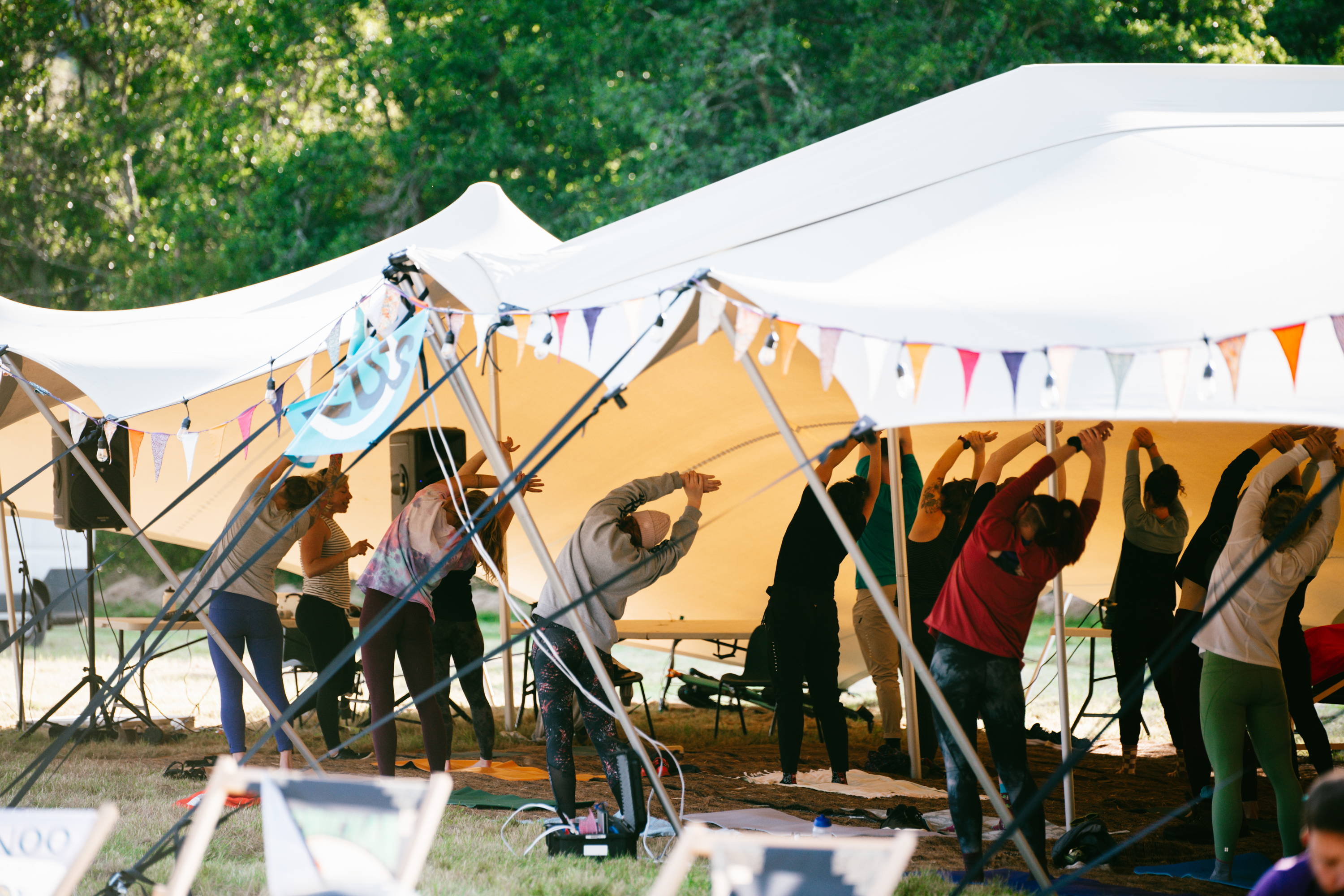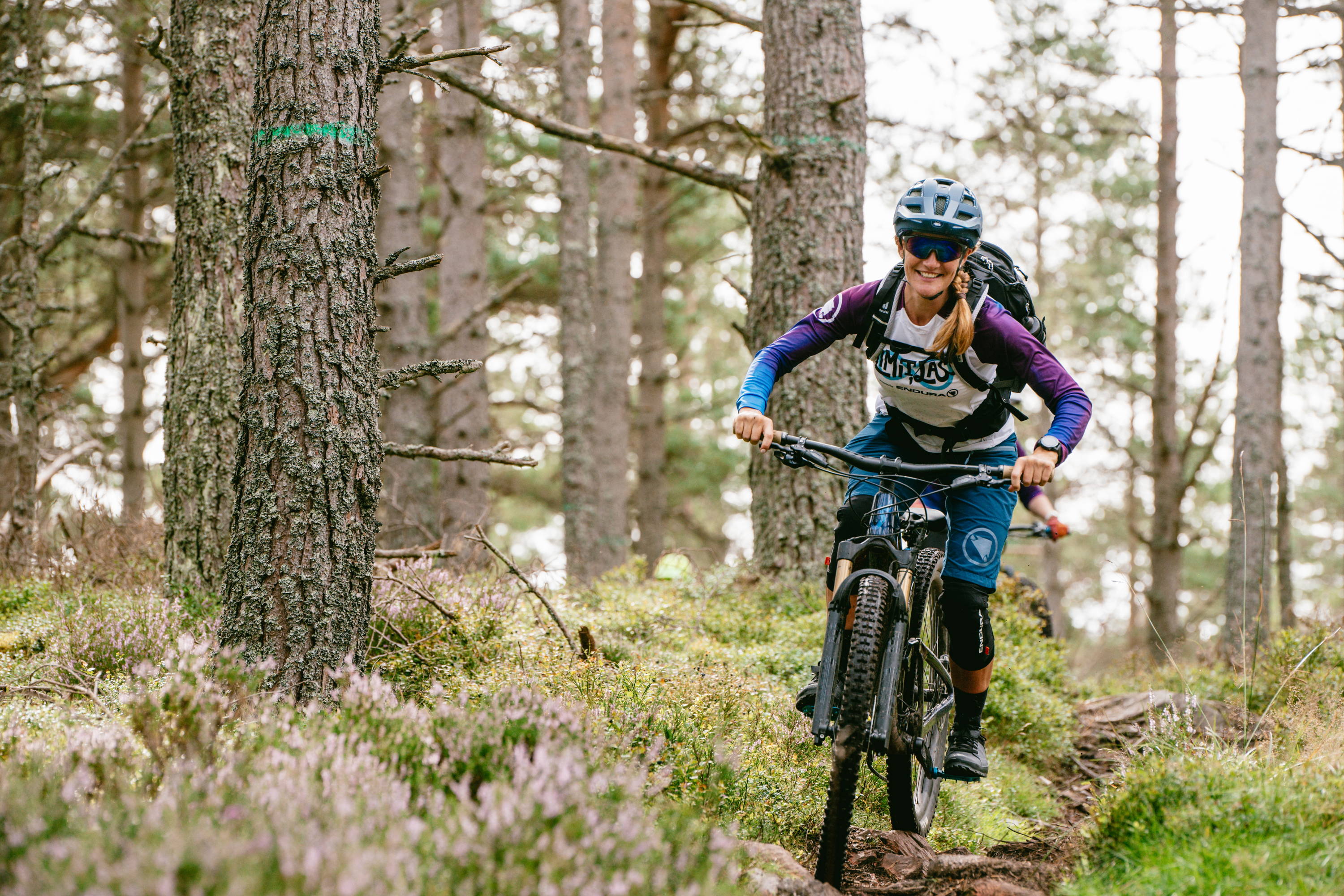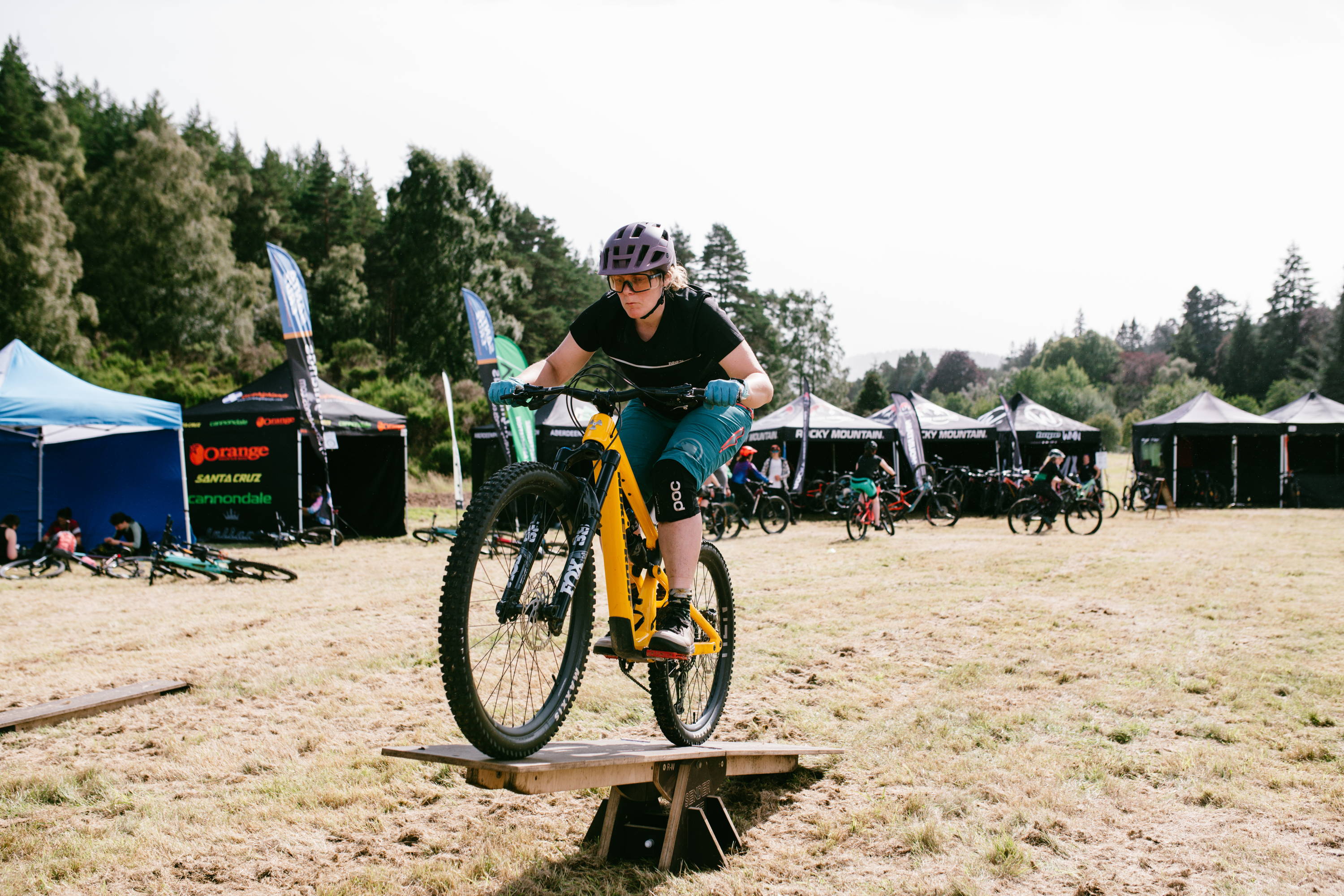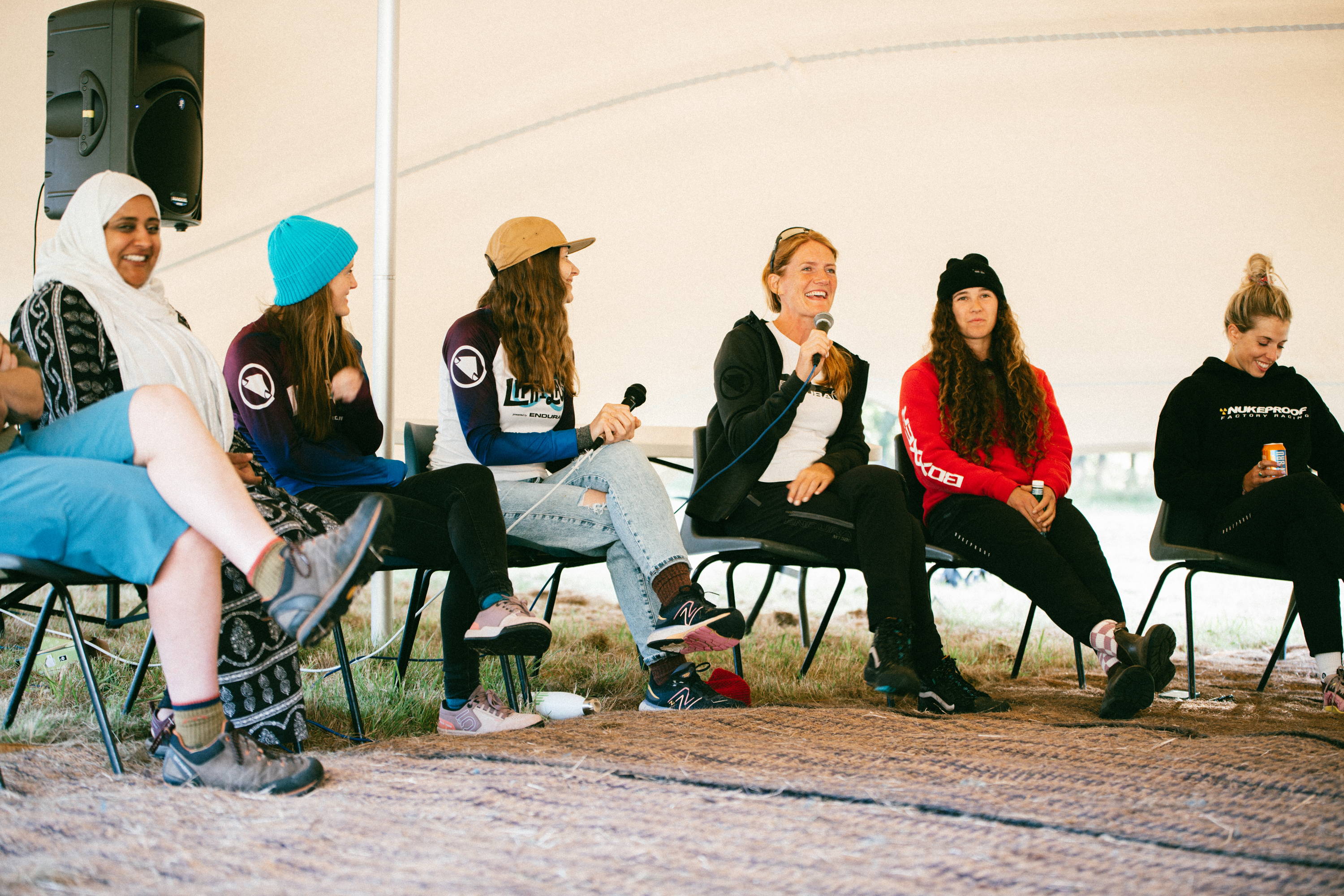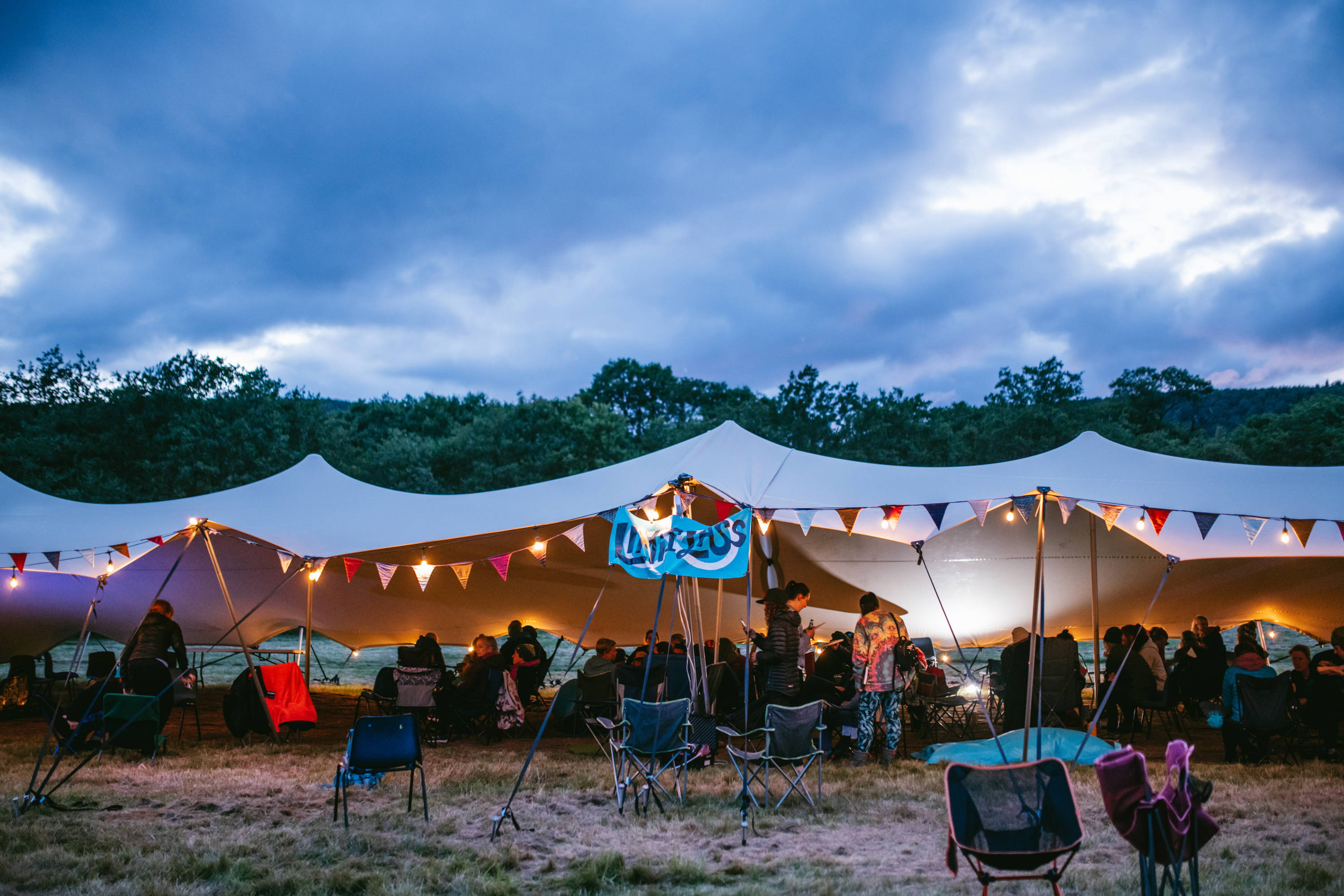 Saturday nights main event was a panel Q and A with the Limitlass organisers, Nukeproof athletes Meg Whyte and Louise Ferguson plus ultra athlete Lee Craigie and Shgufta from Wheels for Good. The night featured a perfect combination of inspiring stories, funny relatable mishaps, how to cope with different aspects of Mountain bike life and an insight into some incredible people. The party continued with Gin tasting, live music and good times.
The River Dee that runs through the Glen Tanar estate was the perfect tonic for some bleary heads come Sunday morning followed by the mobile sauna provided by the Limitlass ladies before all the attendees hit the trails in three groups for their guided ride. Nukeproof athlete Meg Whyte accompanied one of the groups and led some of the less confident riders down some gnarly Scottish tech, assisting in creating that unbeatable high when you hit a track that you didn't think you could.
Finishing the festival was some epic grub and an all star raffle (plus some more tie-dying). Limitlass provides the perfect space to meet like minded people, switch off from the world and get stoked on all aspects of bikes.
Limitlass, over and out. (Make sure to tag us in your tie-dye extravaganza's)
With special thank you to all the Limitlass organisers, our athletes Meg Whyte and Louise Ferguson and Sadie Aldridge for the scene setting photography.  
---