Nukeproof Dissent Carbon: Why Compromise?



---
THE ALL NEW DISSENT CARBON
It is no secret that Nukeproof have been developing a new downhill frame. For some, it may surprise you that it's not out already. It's taken riders to a world cup podium, raced at Red Bull Hardline and even made it to the top step at the Crankworx World Tour Downhill.
Since the prototype carbon frames rolled out at the UCI Downhill World Cup in Fort William, the Dissent Carbon frames have undergone a year of extensive testing and development by the world's finest downhill athletes. This bike is purpose-built to handle the speed and pressure of world class downhill racing, and no amount of private testing can serve as substitute for the real thing.
---
The carbon Dissent prototype has been hugely successful, too. During the 2022 season the prototype frames racked up numerous podiums and victories on the world stage. Most notably, Louise Ferguson at Crankworx New Zealand and the incredible UCI Downhill World Cup podium with Ronan Dunne in Snowshoe. The frames faced the ultimate test of strength at Red Bull Hardline coming away unscathed in the hands of Ronan finishing 4th, Adam Brayton 12th and Chris Cumming 18th. These prototypes have been tested thoroughly and tested hard. 
Since the Nukeproof Scalp was debuted in 2011, Nukeproof's downhill frames have been on a constant evolutionary path. The Scalp saw success at the highest level, eventually evolving into Sam Hill's World Cup-winning Pulse. This evolution continued through to the latest Dissent.
Using an evolved version of the Nukeproof Fallout linkage, the Dissent prototype frame won first time out with Sam Hill at the Garbanzo Downhill at Crankworx Canada in 2018. Since then, the Dissent has gone on to rack up a number of UCI World Cup podiums and national championships. It's earned a reputation as a race-ready workhorse that's incredibly stable and ultra-adjustable; as a bike that instils confidence in world-class pros and privateers alike.  
Nukeproof are proud to release the latest evolution - the Dissent 297 / 290 Carbon.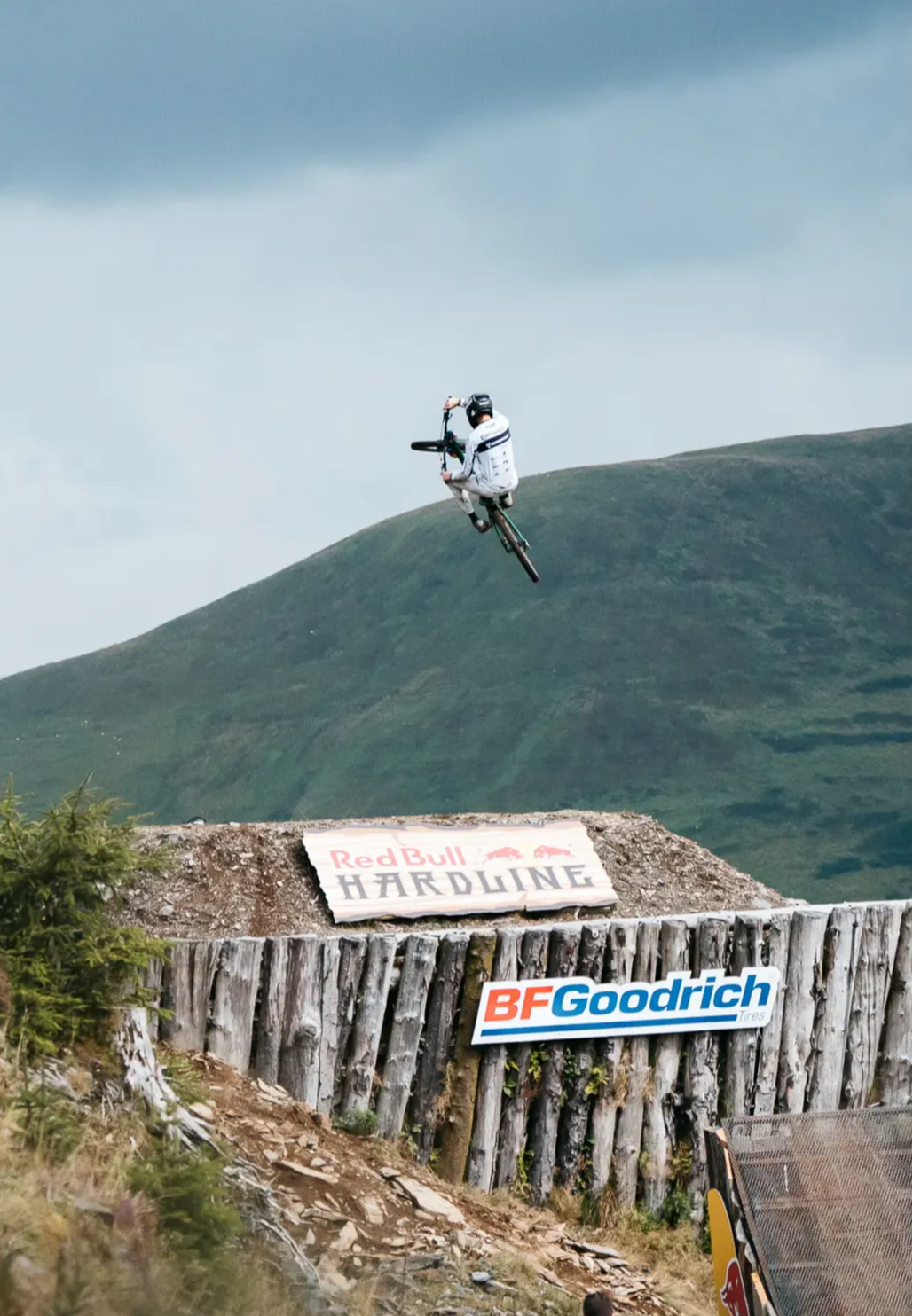 ---
Why go carbon now?
Like many decisions in Nukeproof HQ, it was not commercially motivated. Some after-hours concept sketching of what a potential carbon Dissent frame could look like, whet the appetite. The sketches looked so good, it just had to be made.
Creating a carbon Dissent gave Nukeproof engineers the freedom to make several improvements, as well as incorporate some new features into the frame. Having the freedom to work in carbon allows for more complex shapes, fast multiple prototype iterations to add strength, stiffness and compliance to enhance the feel of the bike. The reason to move wasn't to reduce weight, but the overall frame weight was reduced by 430g. (a NP1 frame weighs 3.46kgs RAW).
---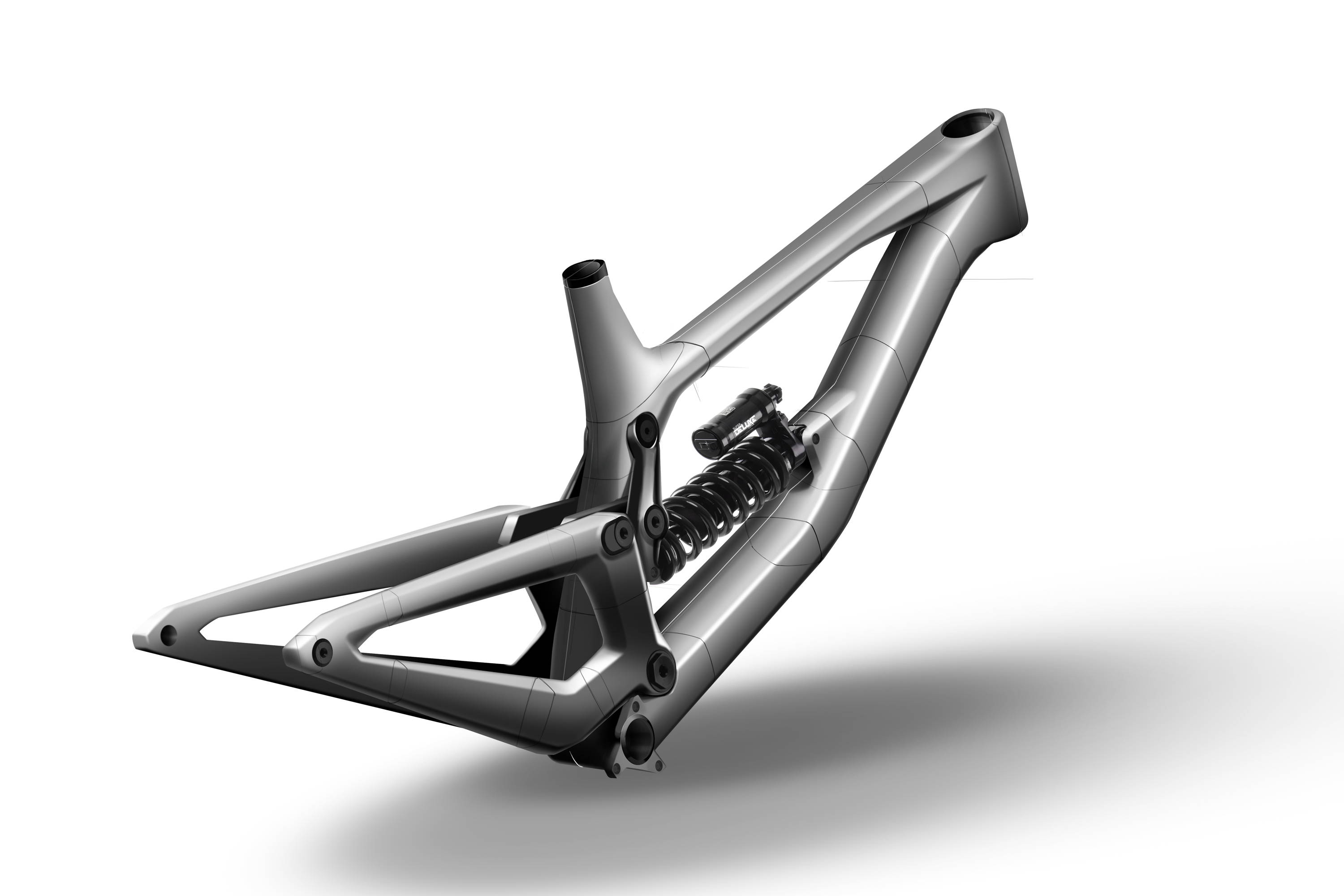 ---
---
Uncompromising fit?
The Dissent Carbon now includes numerous methods to dial a perfect fit.
Thr

ee Frame Sizes:

             

NP1 / NP2 / NP3

 

Adjustable Headset:

 

           

-6mm / 0mm / +6mm

 

Adjustable Chainstay:

           

-5mm / 0mm / +5mm
The Dissent Carbon offers a vast amount of adjustment, really allowing riders to dial in a reach and position on the bike to perfectly suit them. With the wheelbase flip-chips, riders can easily adjust wheelbase trackside to suit various terrains and racetracks.  
---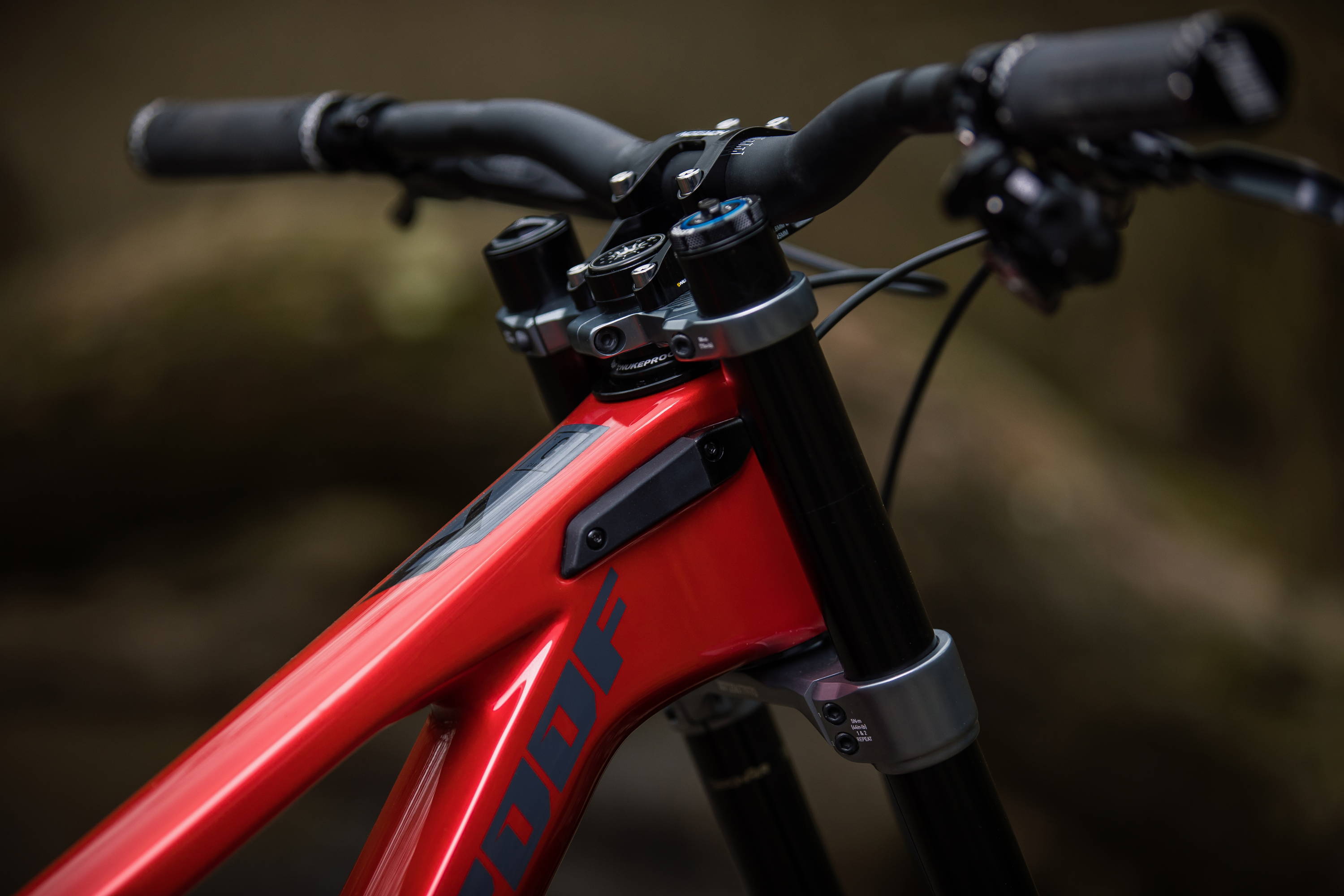 ---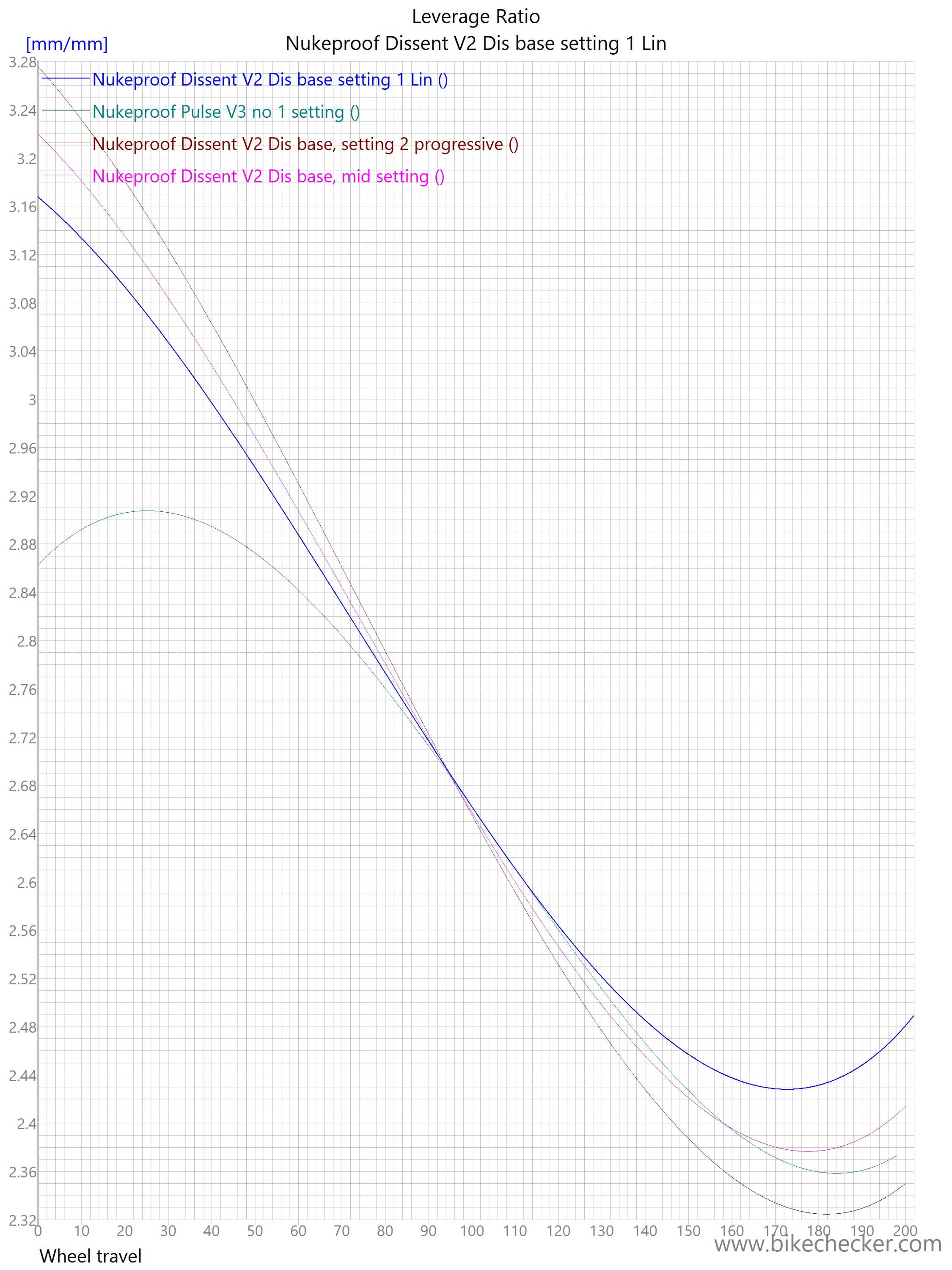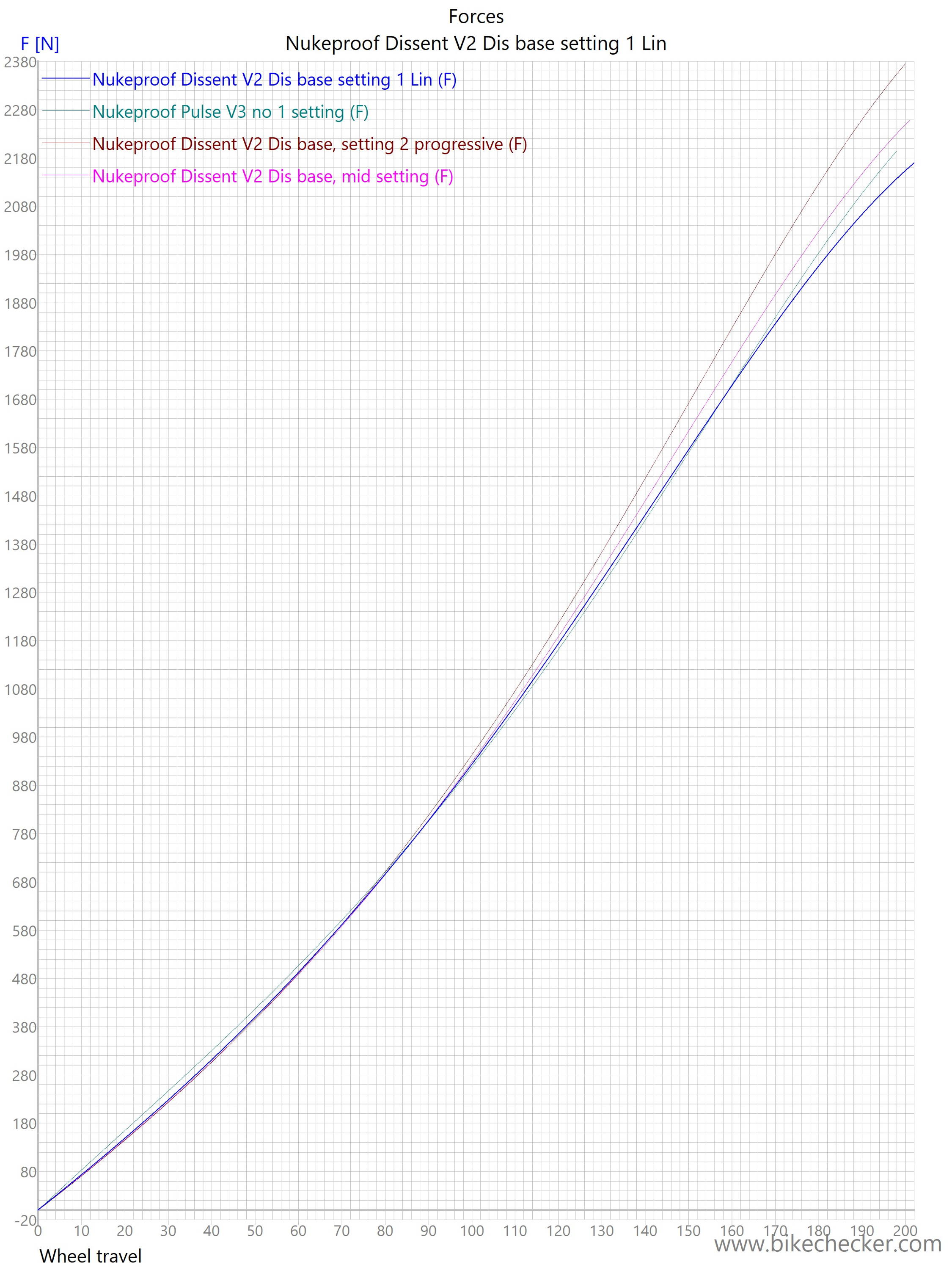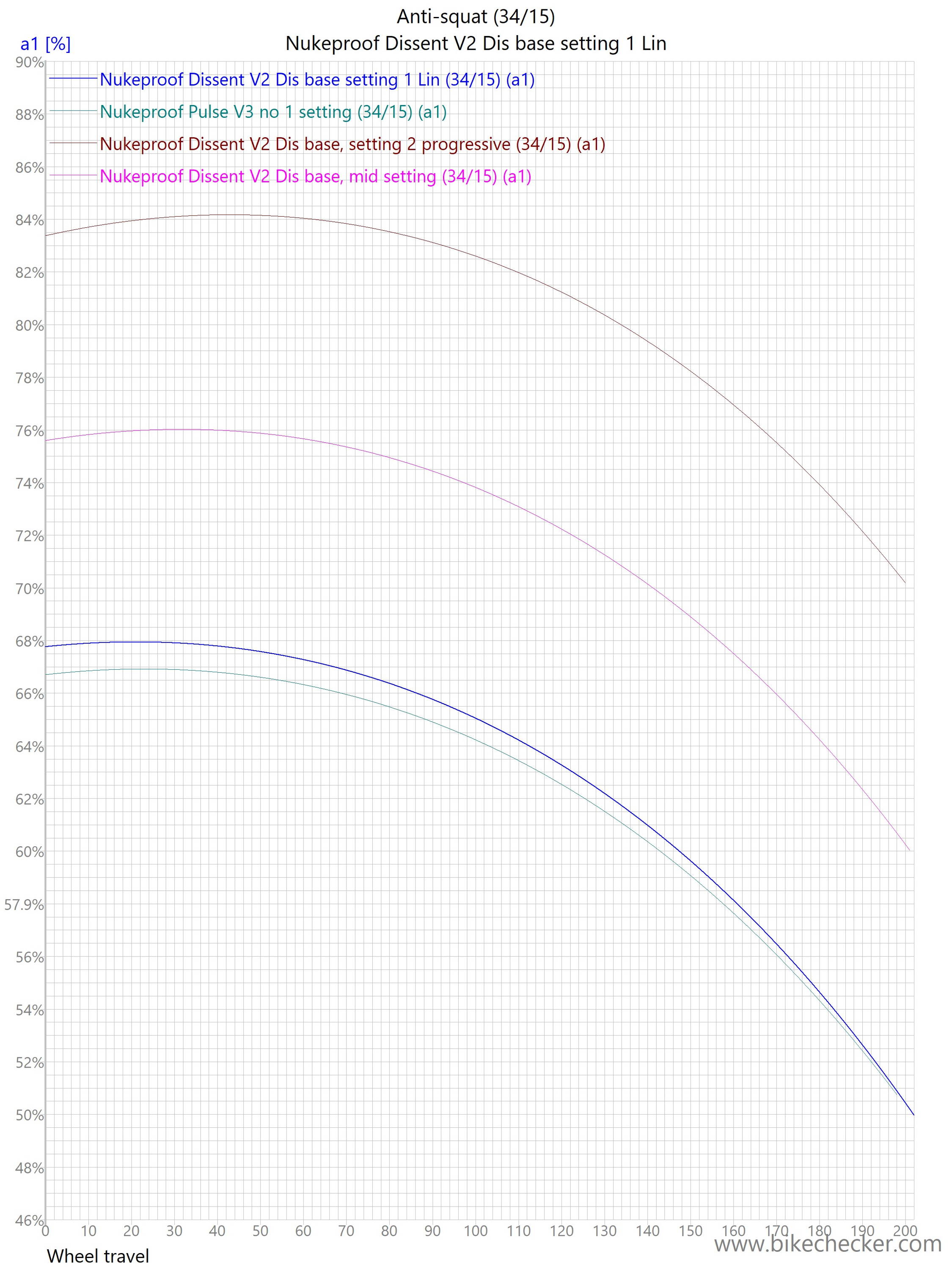 Uncompromising Suspension Performance:
A design originally conceived to test different leverage curves with our athletes, the Dissent Alloy used flip chips to adjust progressivity across four positions. The new Dissent Carbon takes this to the next level, evolving to make altering the positions easier. The Dissent Carbon features three positions that can simply be adjusted on the fly with no need for separate flip-chips.
All three settings have a high beginning leverage rate to make it super supple off the top yet offer good consistent mid-stroke support with a regressive end-stroke to prevent spiking under bottom out. The new Dissent Carbon adds a degree of sensitivity to the beginning of the stroke, this allows riders to go up a spring rate without adding harshness and works much better with the new generation of air shocks. Going up a spring rate is usually preferable to more compression damping as it suits fast riders and prevents spiking that could otherwise lead to punctures or damaged wheels.
---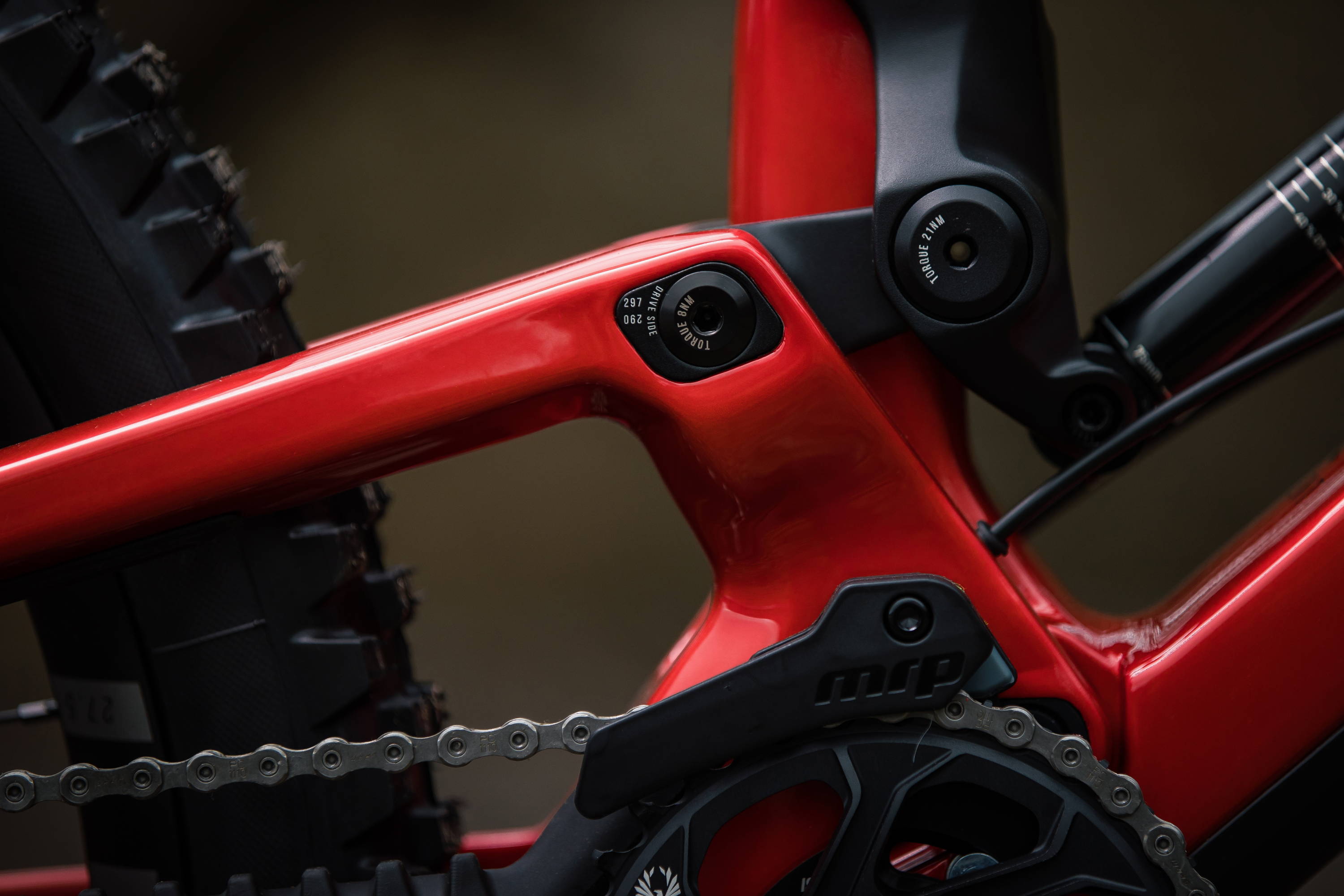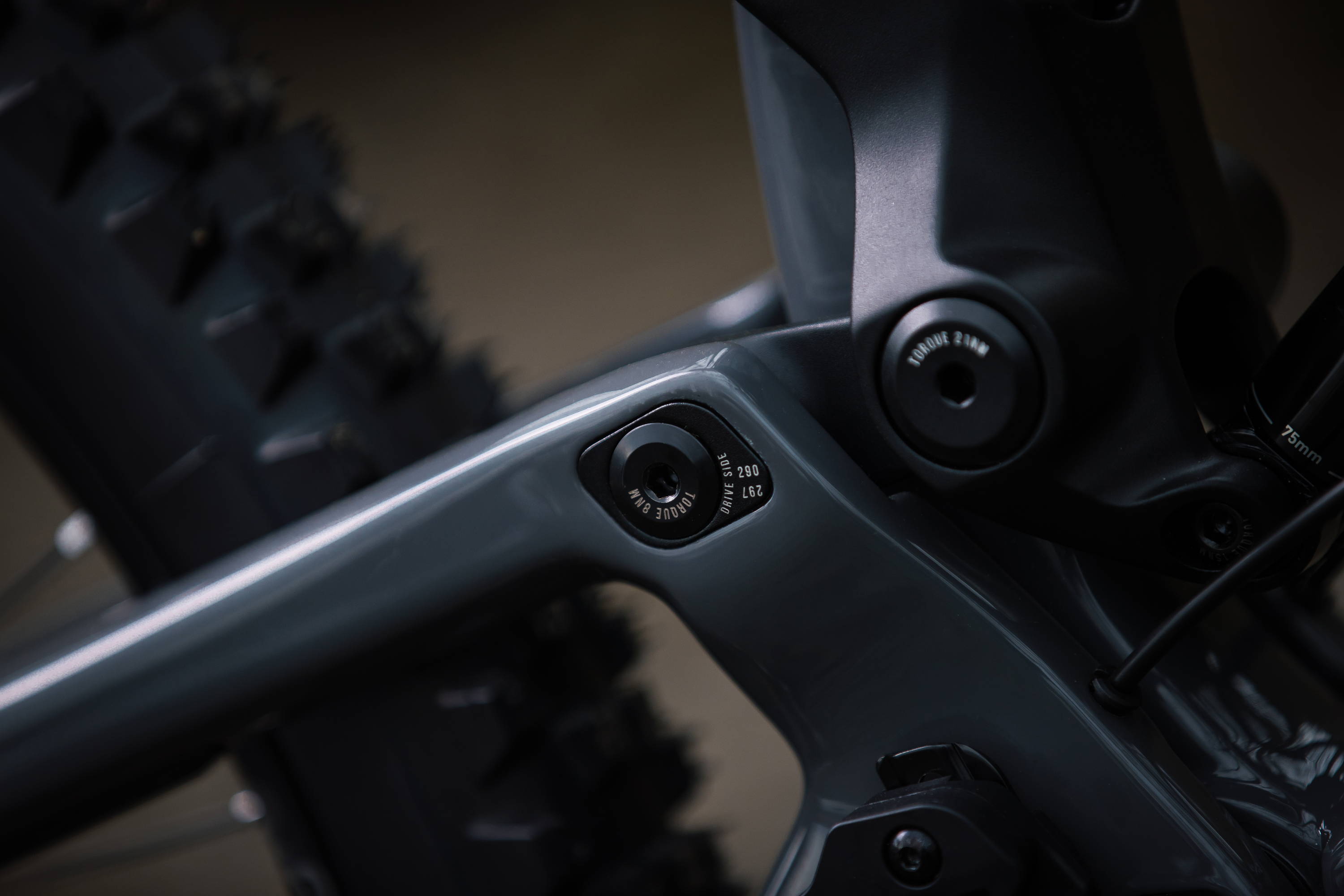 ---
---
One Frame, Two Wheel Set Ups:
The Dissent Carbon will be offered in both 29" and 29"-27.5" Mix (MX) wheel configurations. But riders now have the option to switch between configurations by simply inverting a flip-chip on the rear triangle and swapping out to 29" or 27.5" rear wheel. Adjusting this flip-chip compensates for the new wheel size and ensures the kinematic and geometry is not compromised. 
---
Uncompromising finish:
Nukeproof also has taken the finish of the Dissent Carbon to the next level. Maintaining the internal cable routing is made easier with tube-in-tube cable routing. This keeps the frame looking clean and also keeps cable noise to a minimum. Integrated bump stops protect the headtube, as well as securely channelling the cables. To finish, all frames come standard with a pre-fitted clear protection kit.
A quiet bike is important, so Nukeproof engineers have taken the time to develop custom durometer 3D-contoured frame protection which is fitted to the chain and seat stay area to prevent chain slap. The downtube is also protected by a large protector kit which extends over the ISCG tabs to ward off any rock strikes.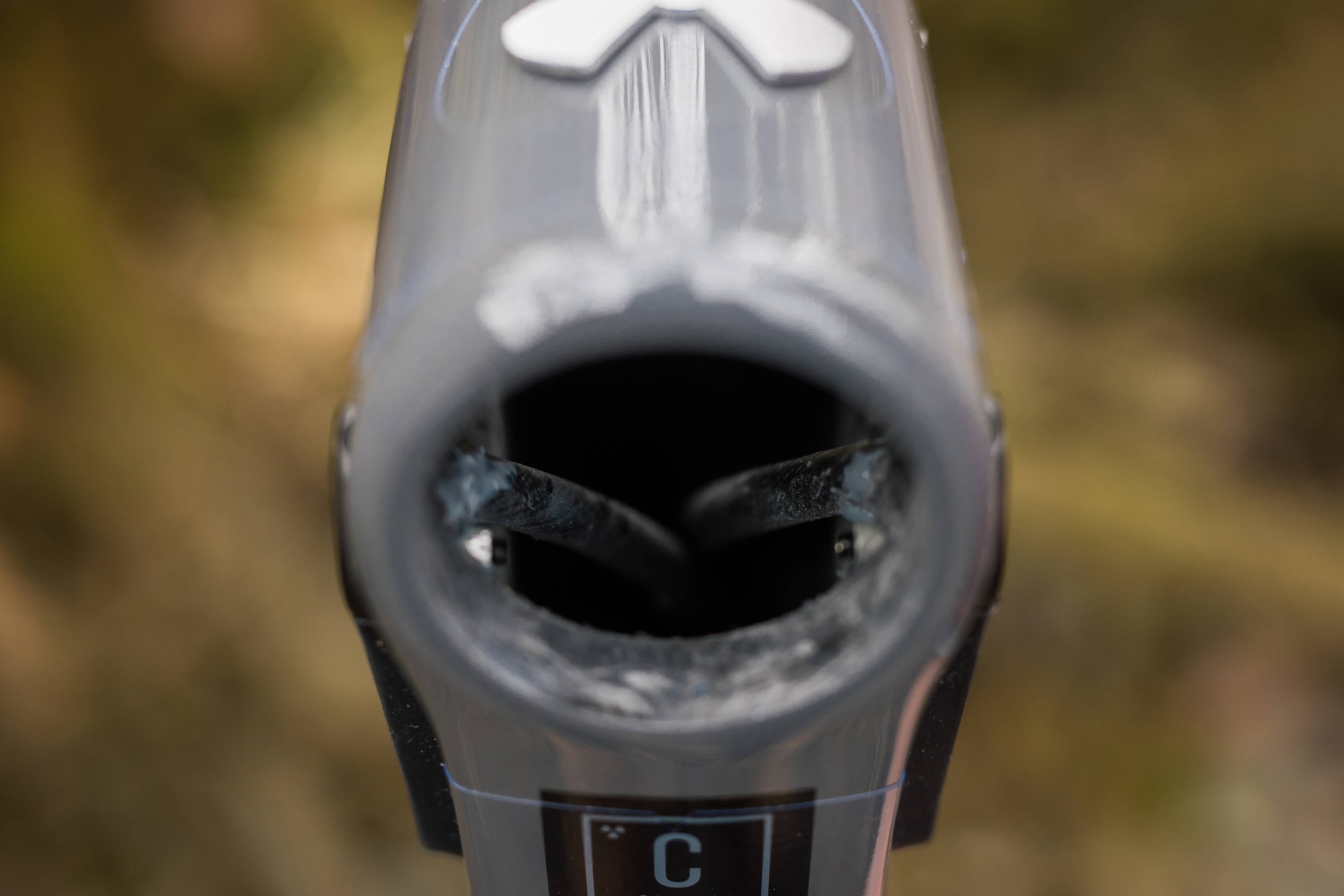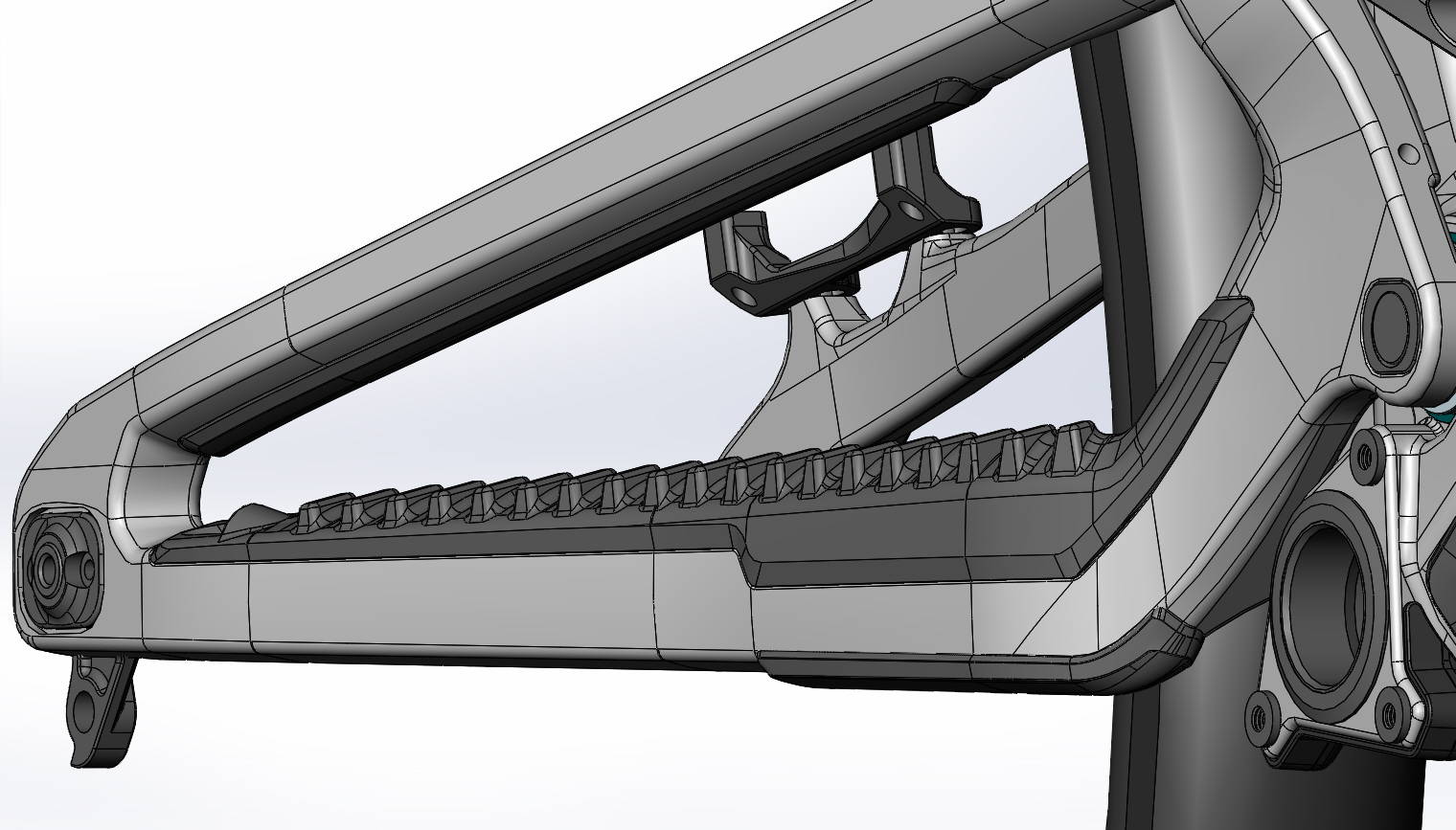 ---
The Dissent Carbon is offered in two stock specifications and as a frame only. Each stock spec is available in 290 and 297 MX configurations and, thanks to the wheel size converting flip chips, riders choosing the frame can set up their rear end with 29" or 27.5" wheels. All parts from the existing Dissent Alloy will transfer to the new Dissent Carbon frame, making it easy for current owners to upgrade their frames.
---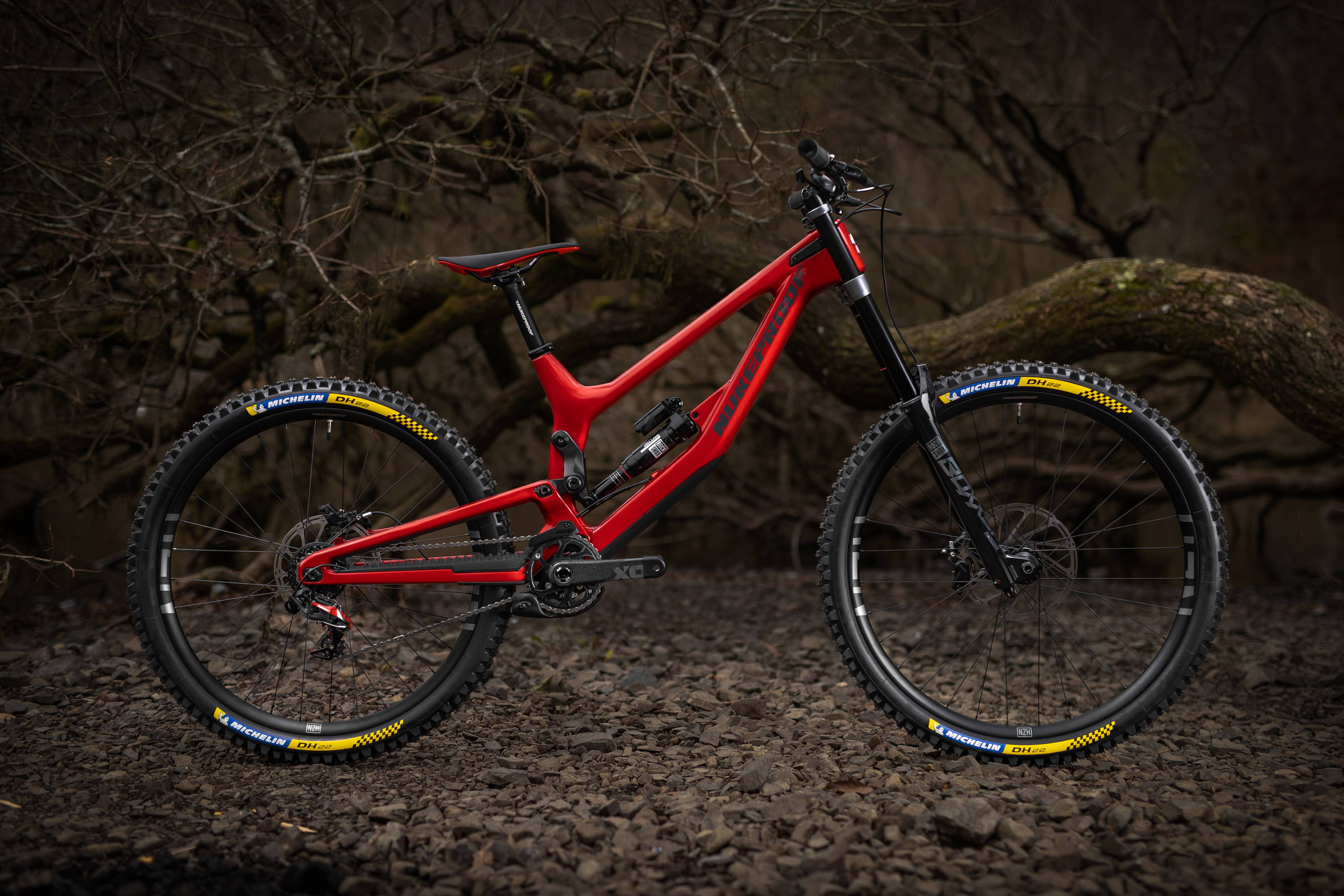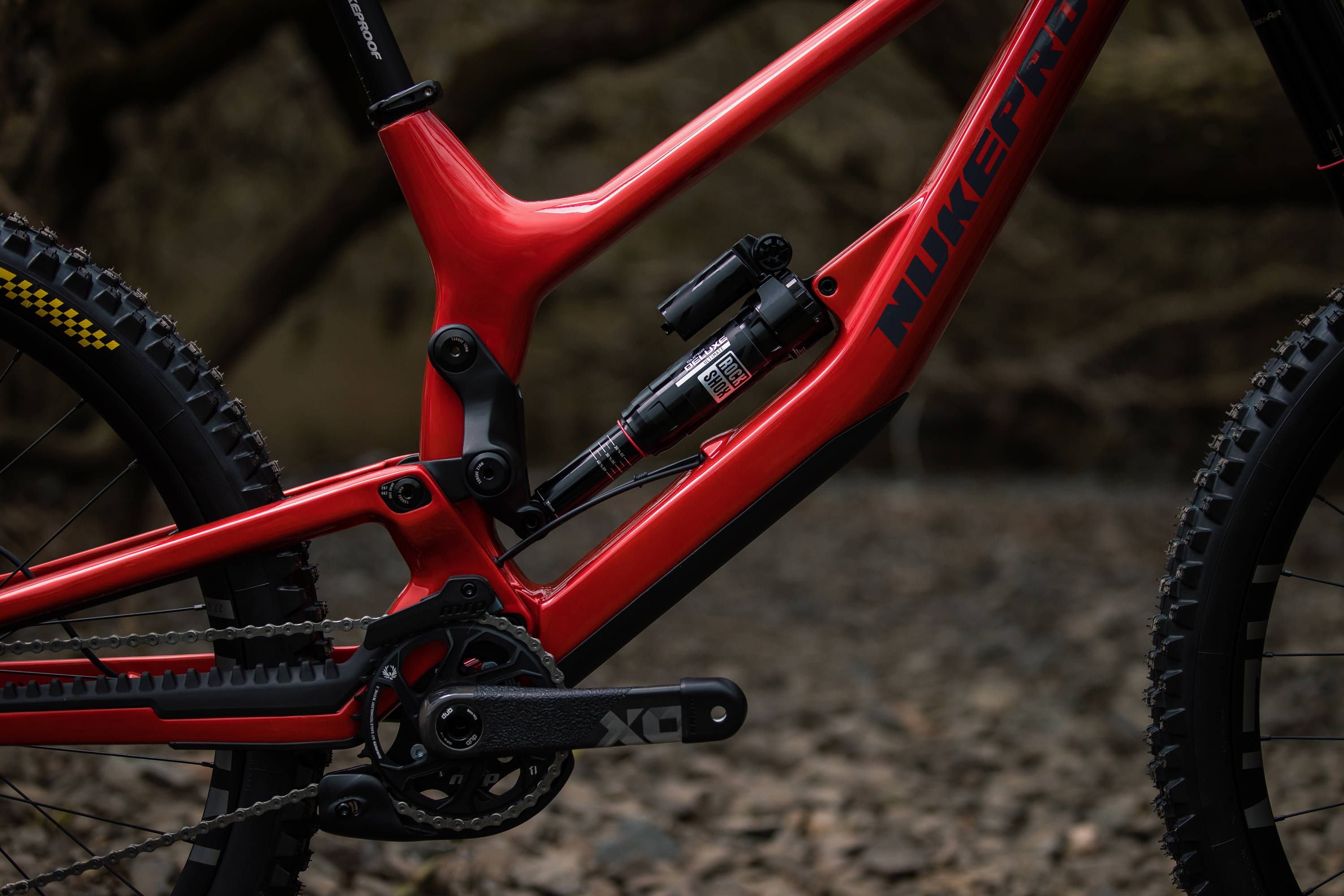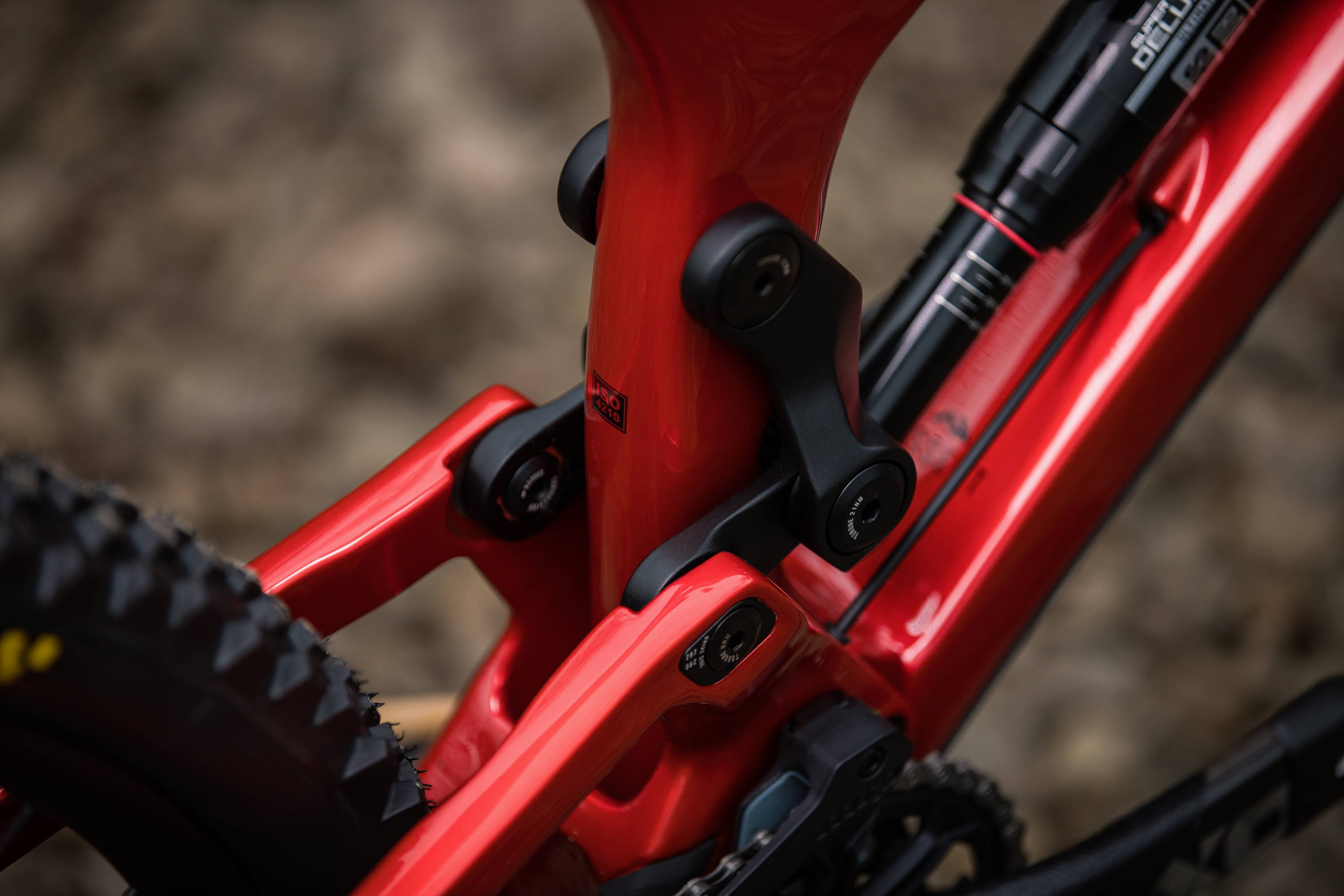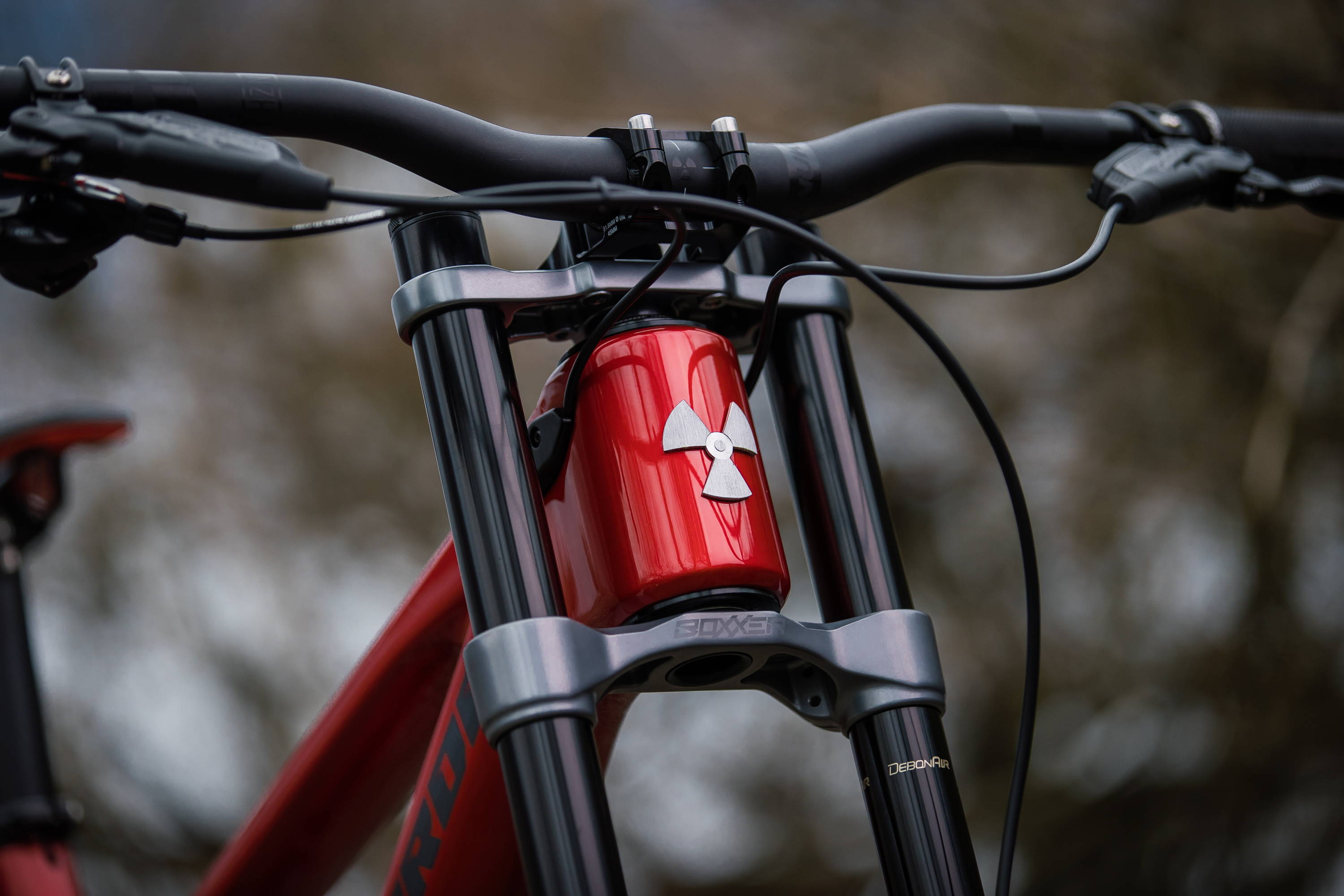 Based on the specification of the Nukeproof-SRAM Factory Race Team build. The new RS is a no-compromise spec that is ready to take on the world.
---
Frame:                
 Brakes:               
Fork:       
Seat post:          
Shock:                
Saddle:              
Drivetrain:        
Handlebars:      
Wheels:                
Cockpit:      
Tyres:                  
Dissent Carbon
SRAM Code R 220mm/200mm
Rockshox Boxxer Ultimate
Nukeproof Horizon
Rockshox Super Deluxe Ultimate
Nukeproof Vector DH
SRAM X01 DH 7-speed with Carbon Cranks
Nukeproof Horizon Alloy
Nukeproof Horizon v2
Nukeproof Horizon
Michelin DH22 front 2.4"/DH22 rear 2.4"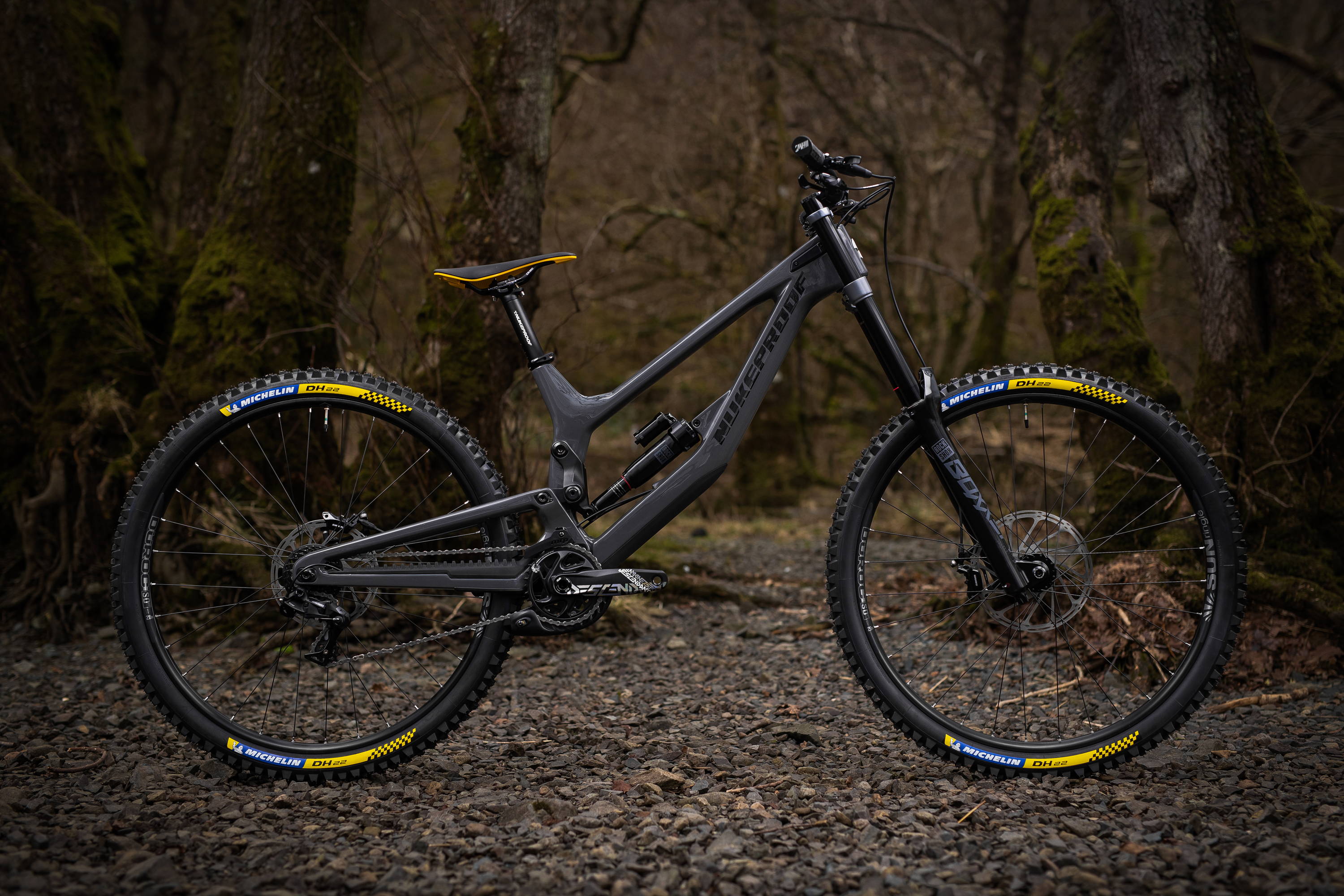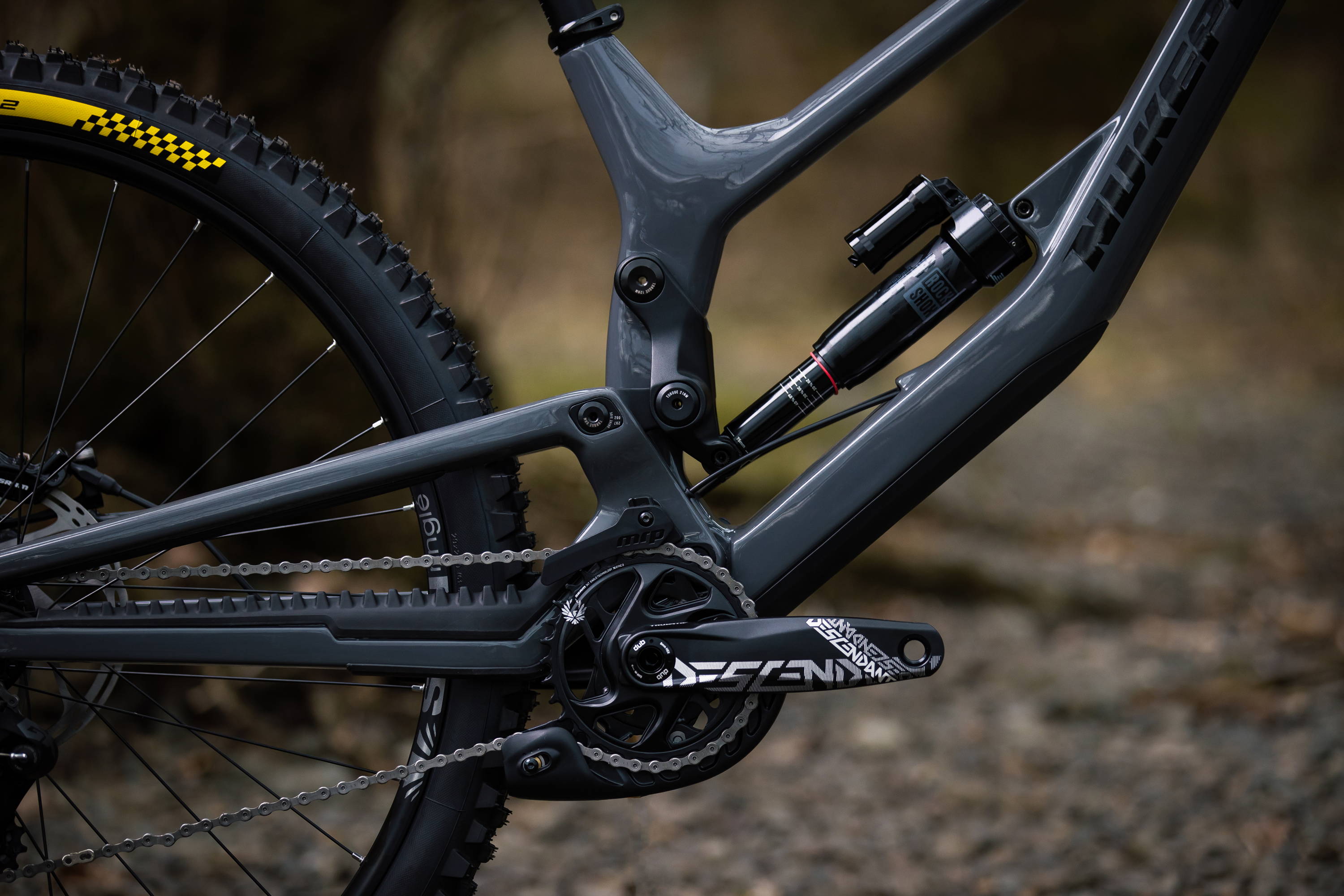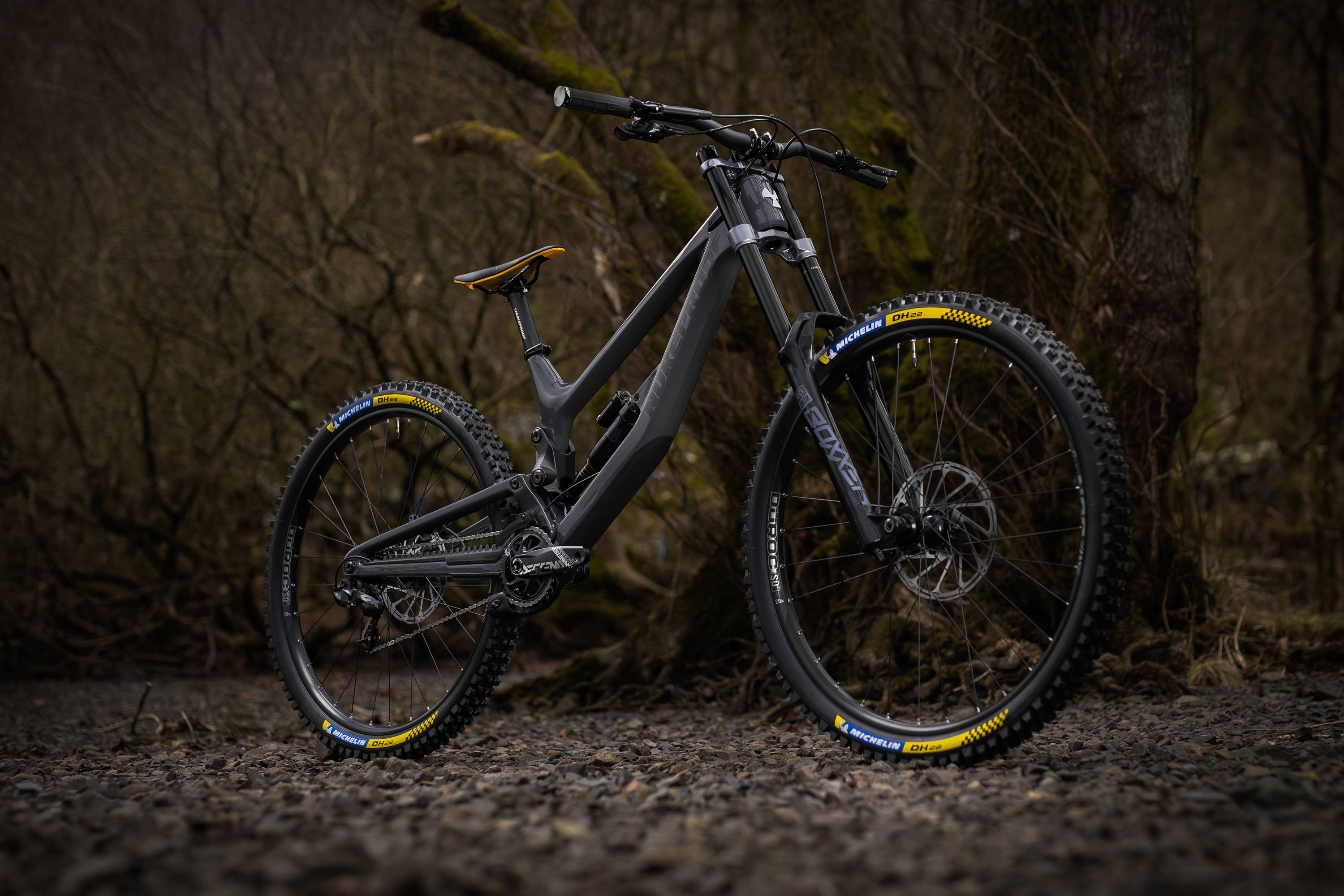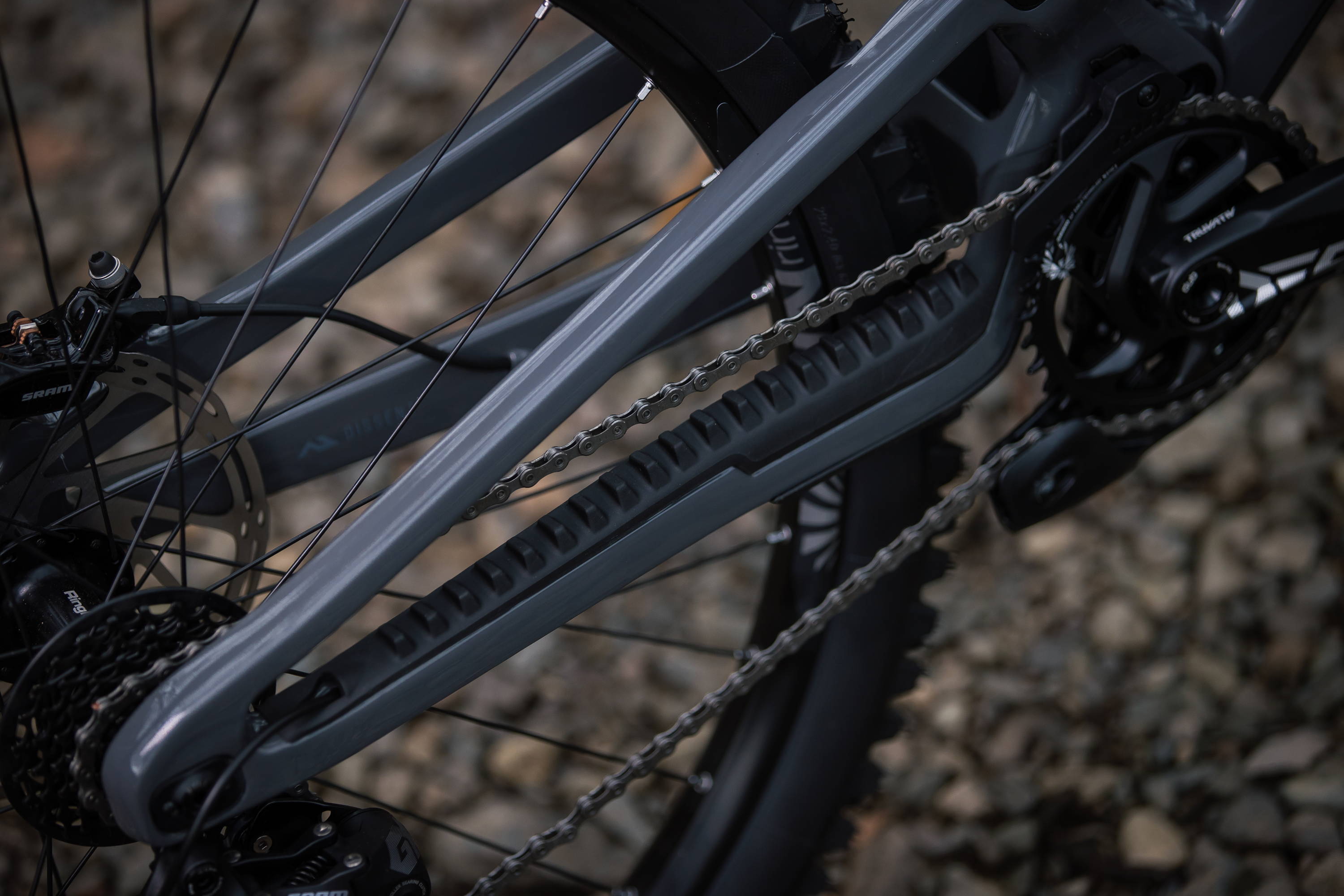 The Comp is designed to go straight from the shop floor to the racetrack or bike park. Everything on the spec sheet has been carefully considered to provide the best performance product for privateer racers and park shredders.
---
Frame:                
 Brakes:               
Fork:       
Seat post:          
Shock:                
Saddle:              
Drivetrain:        
Handlebars:      
Wheels:                
Cockpit:      
Tyres:                  
Dissent Carbon
SRAM Guide G2RS 220mm/200mm
Rockshox Boxxer Select
Nukeproof Horizon
Rockshox Super Deluxe Select
Nukeproof Vector DH
SRAM GX DH 7-speed
Nukeproof Neutron Alloy
SUNRINGLE DUROC SD37
Nukeproof Neutron/ Horizon
Michelin DH22 front 2.4"/DH22 rear 2.4"
---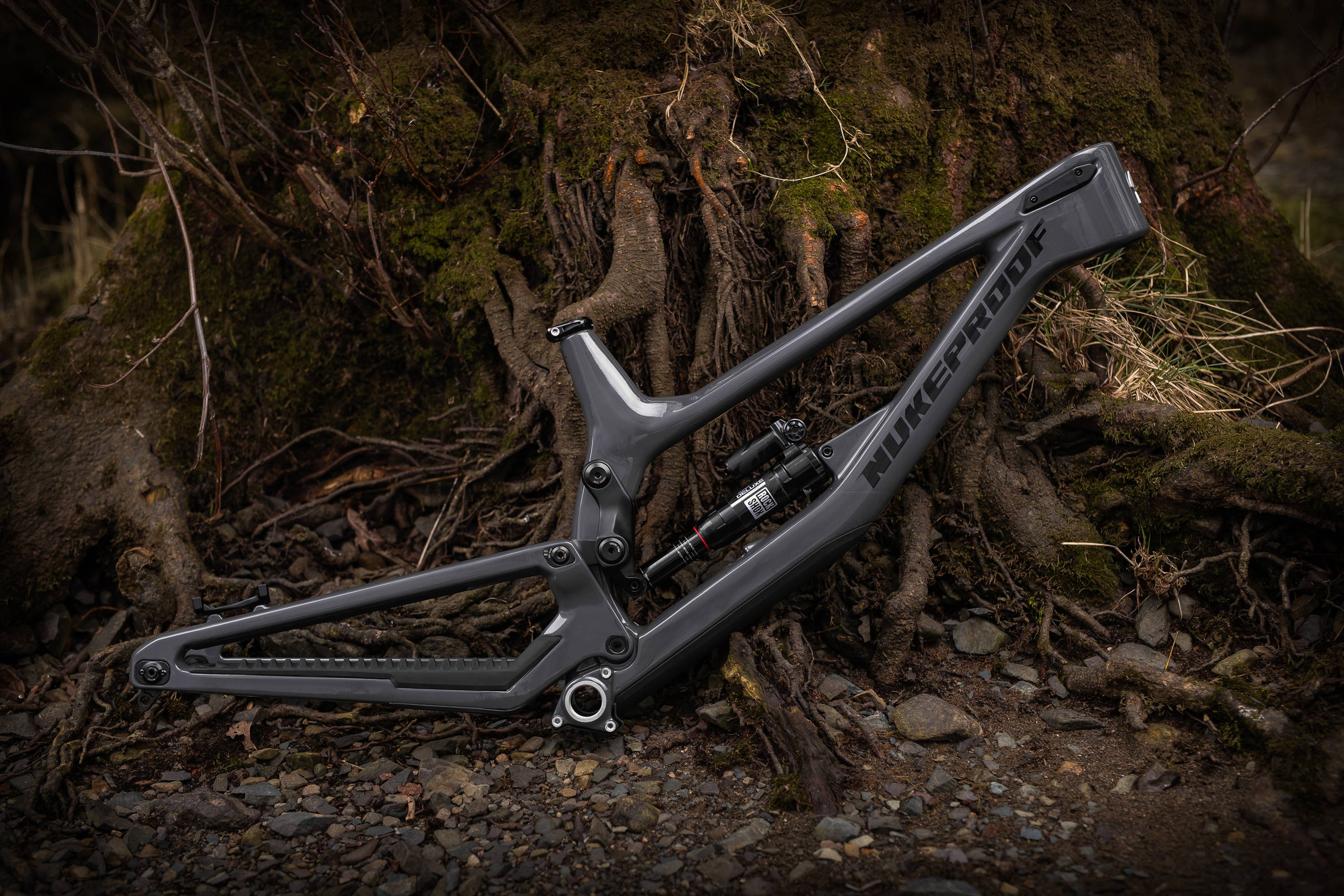 ---
Already have a Dissent Alloy and what to upgrade to the new Dissent Carbon? Or, simply want to craft the perfect specification for you? The Dissent Carbon is available as a frame only in Bullet Grey. All frames come complete with a Rockshox Deluxe Ultimate shock, headset, rear axle, and a clear protection kit.
---
Dissent Frame Only:
In Stock from: 19thApril (UK/EU/USA)
Frame Only: £2999.99 (GBP) / $3599.99 (Euro) / $3199 (USD)
Frame Only includes Rockshox Super Deluxe Air Shock, Headset, Rear Axle, Clear Frame protection
Dissent Comp:
In Stock from: 24th April (UK/EU) / August (USA)
£4499.99 (GBP) / $5699.99 (Euro) / $5199 (USD)
Dissent RS:
In Stock from: 24th April (UK/EU) / July (USA)
£5999.99 / $7499.99 (Euro)/ $6999 (USD)
---