Nukeproof Launch new Components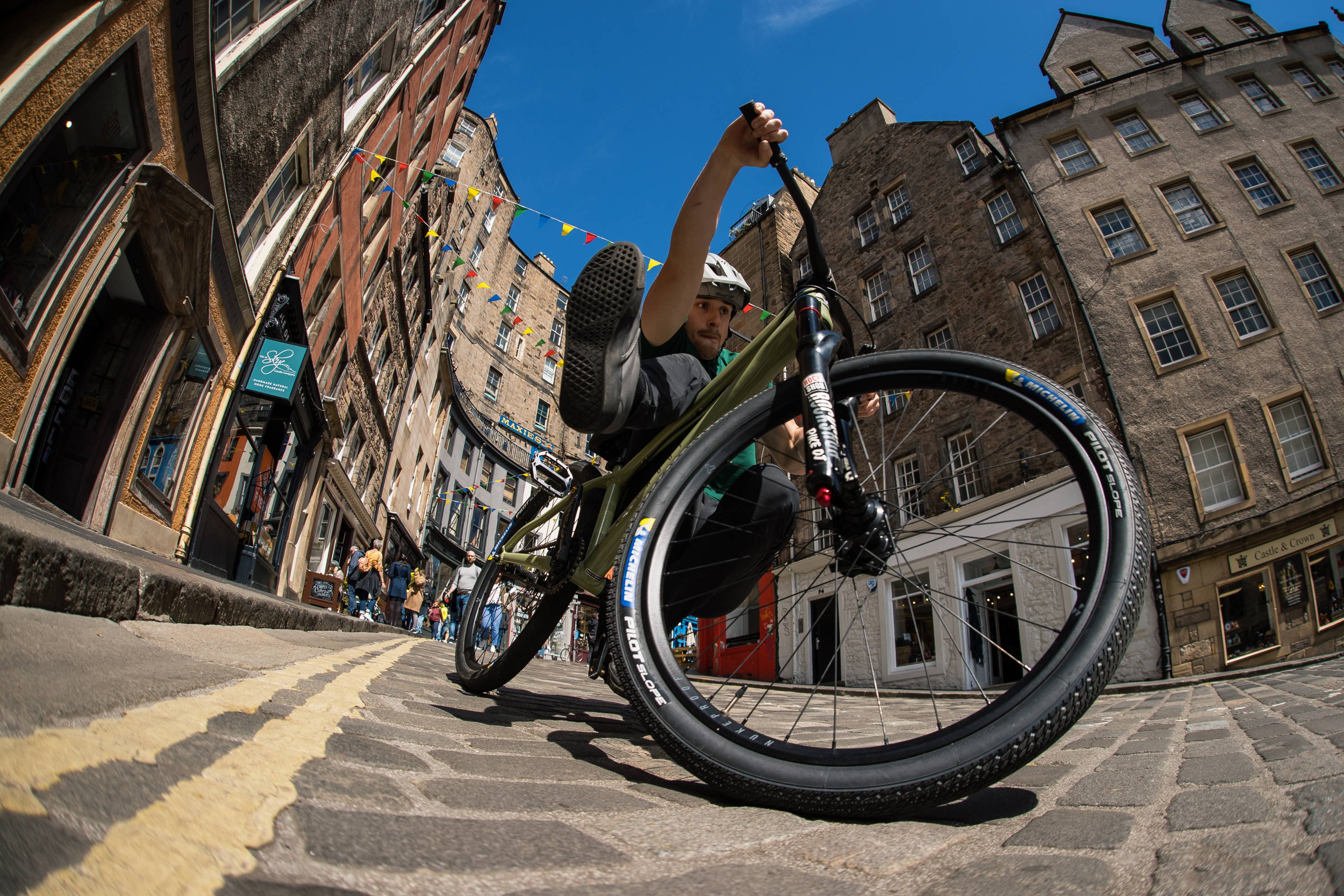 Nukeproof Launch New Components Ranges
The Nukeproof Engineers have been busy and we are stoked to launch not one, not two, but three new products/ ranges available to riders now. The all new Dolos DJ/ Pump track range, HZN Silver Collection and a new MX link for the Giga 290. All these products will be is available through all good Nukeproof retailers.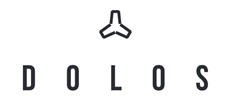 Dolos- the spirit of trickery
Nukeproof have a proud history of creating components, from our award-winning Sam Hill Signature flat pedals to our innovative Horizon carbon bars. Backing up the launch of the Solum frame is an all-new components range designed specifically for the Dirt Jump/ Pump Track rider.
The first of the all new Dolos range is 26" wheelset. The Dolos wheels come with 20x100mm front (15mm end caps also supplied) and 135x10mm rear hub spacing. The Dolos hubs are hand laced in a 3x pattern with 32 J-bend spokes, meaning they are built tough. The rims are constructed from a blend of 6 & 7-series alloy, benefiting from the harness of 7 series, but with the ductility and yield properties of 6 series alloy. Designed for durability the rims and hubs have a micro shot peened and anodised finish. Rims fit tyres from 1.6" to 2.5" on 25mm (internal) rims are 25mm wide. Weights are Front: 1000g (taped) Rear: 1290g (Inc. Tape 11t Driver & fixings)
With 24 points of engagement the rear hub comes complete with a 11t Driver fitted (12 & 13t are also available separately).
The Dolos wheels are the first product to be released from the range, with more components to follow in 2023.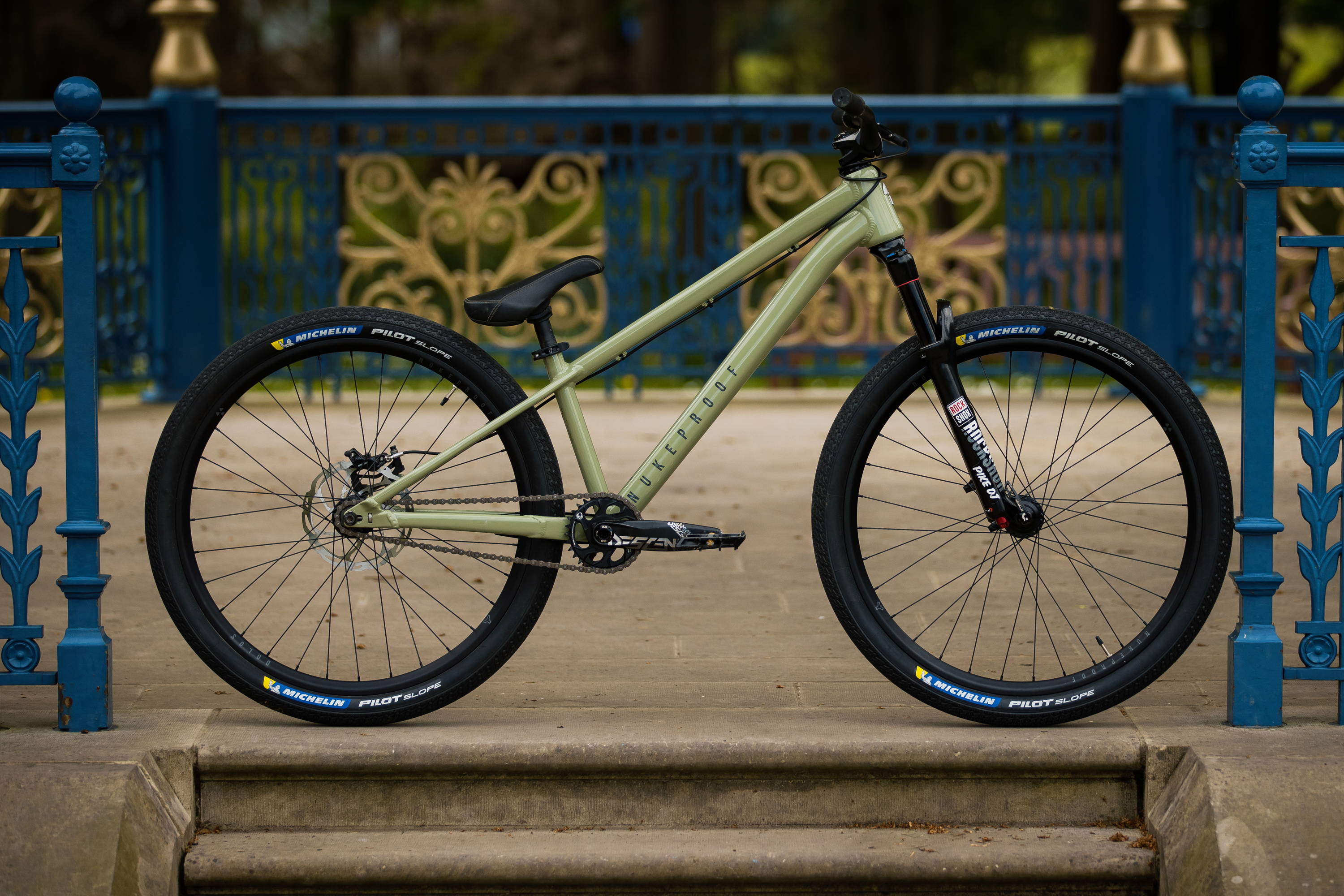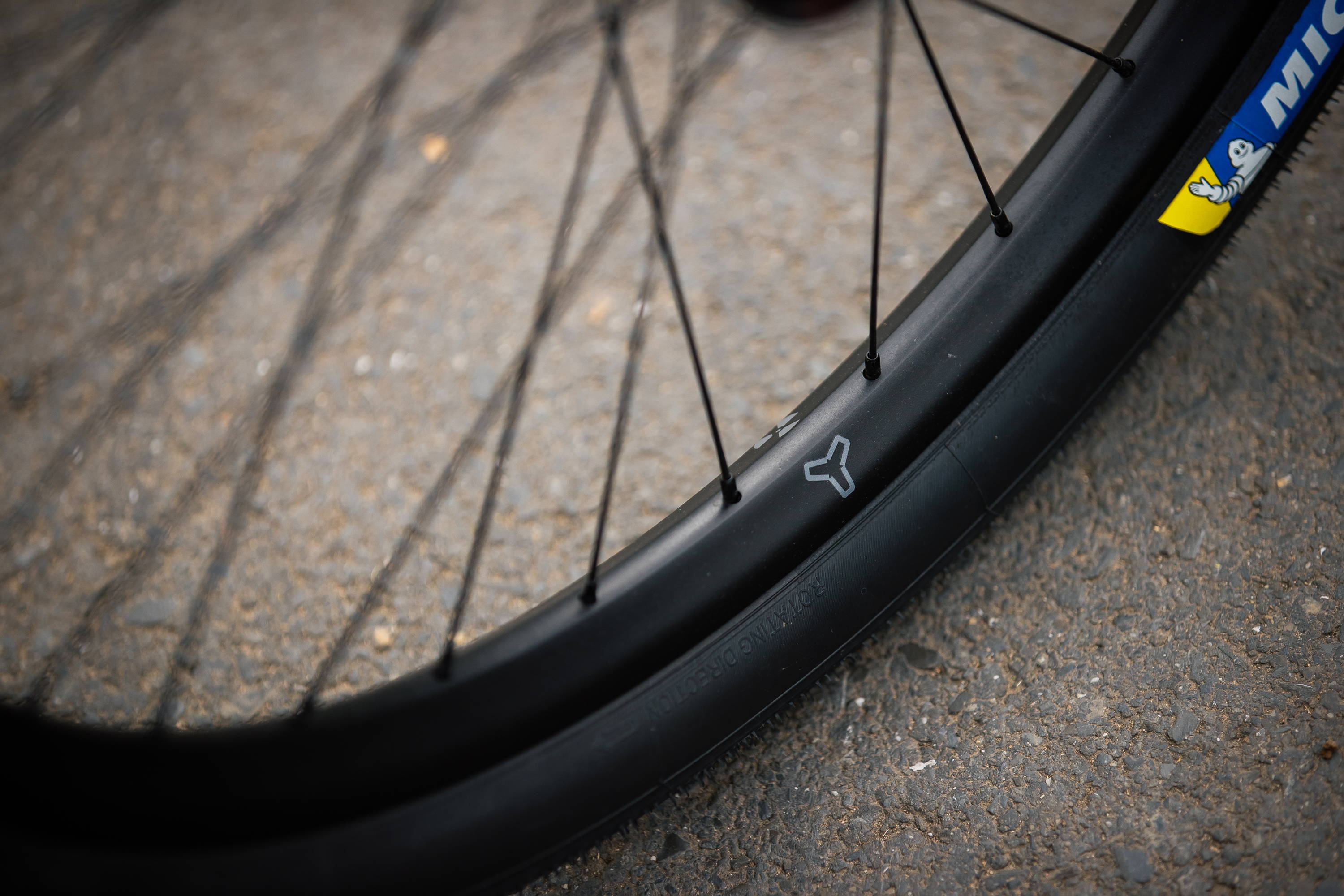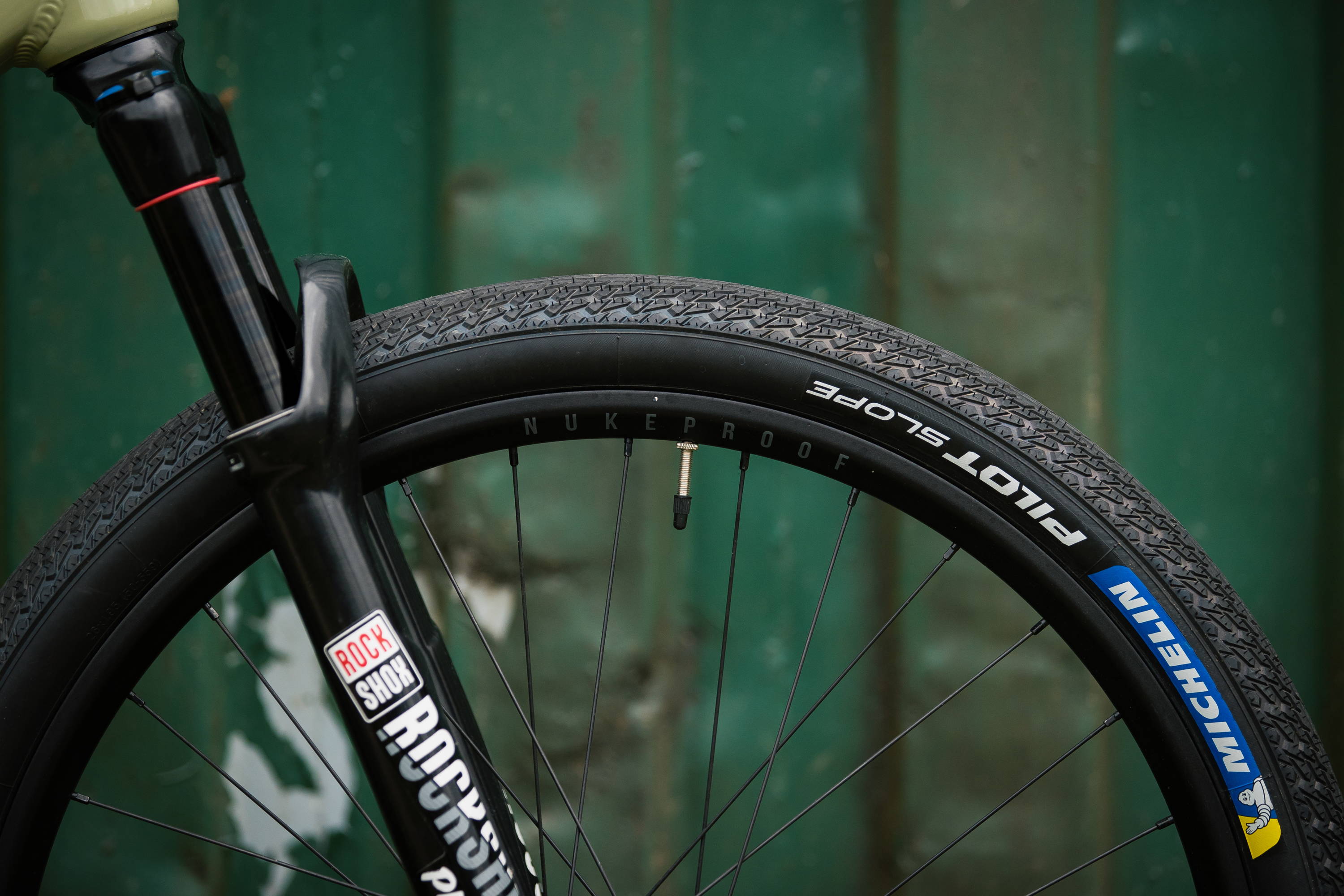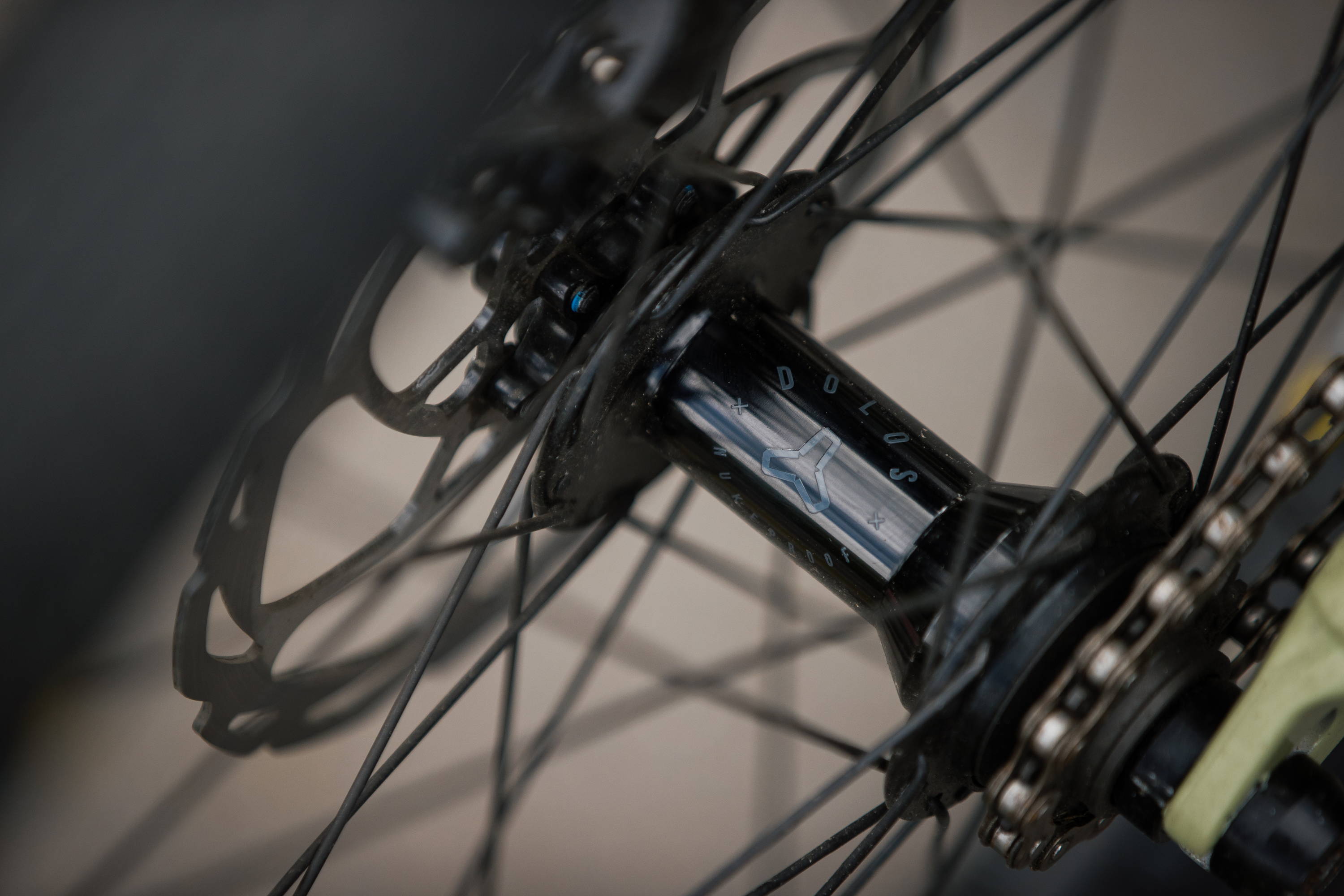 Additional HZN Compnents Range: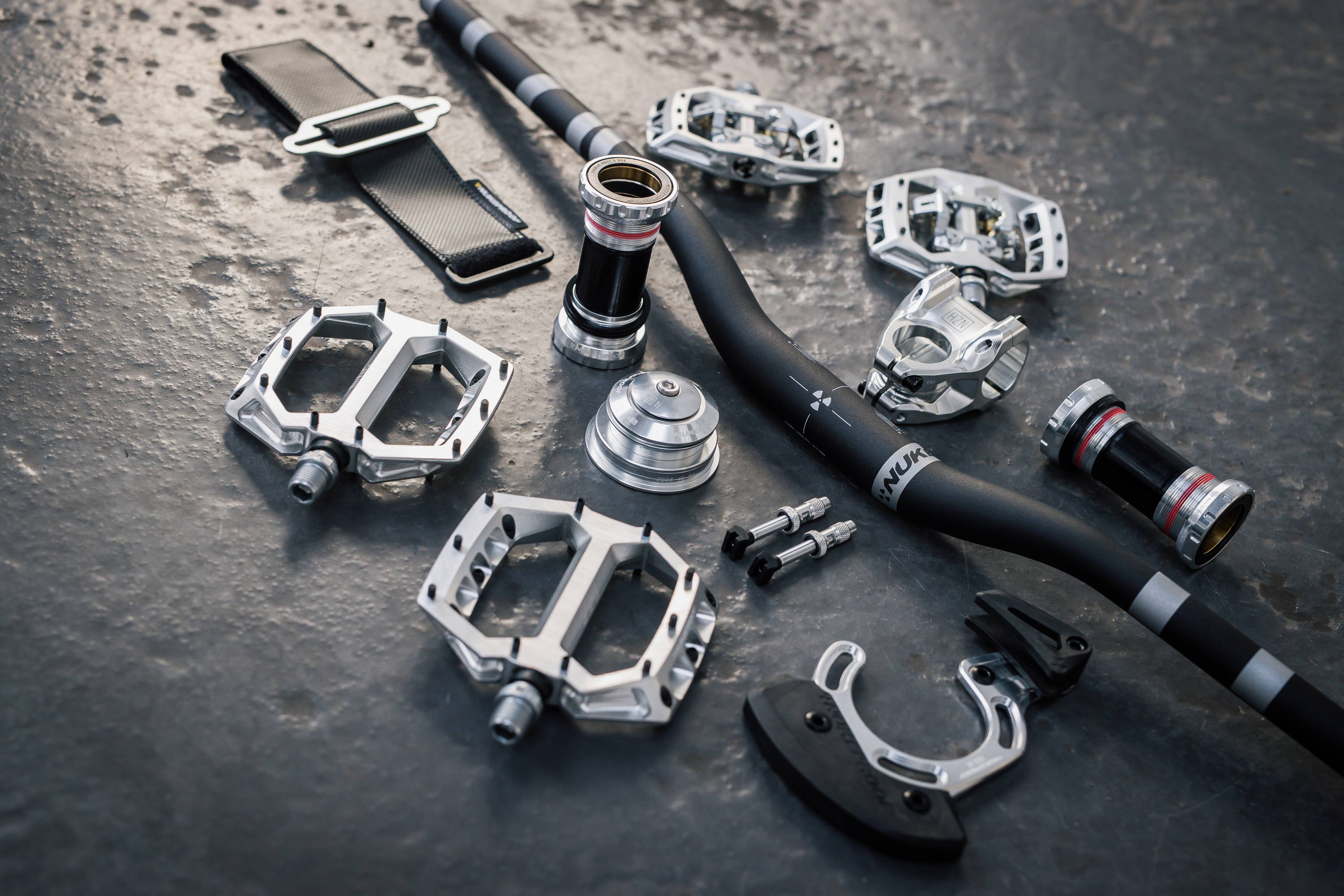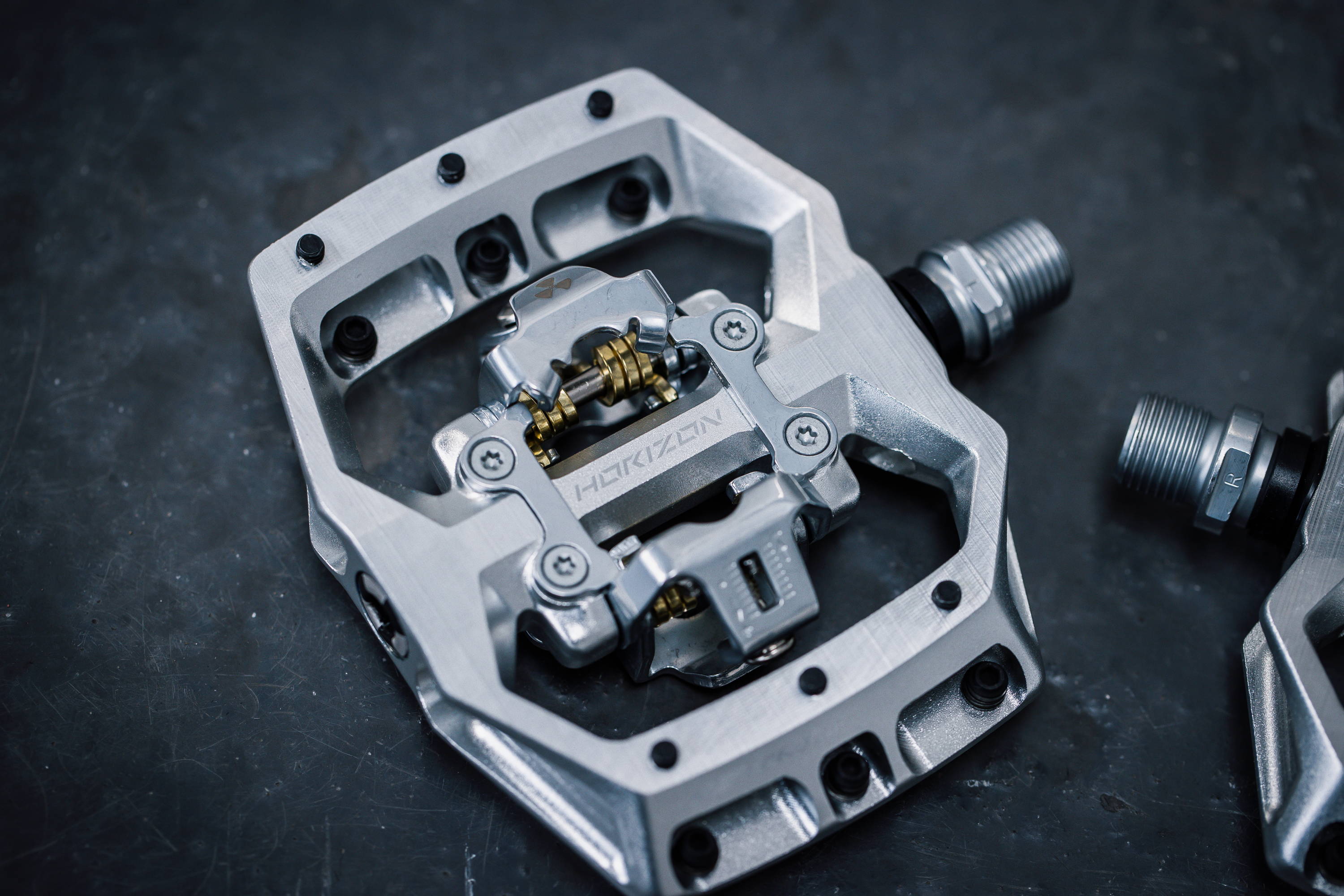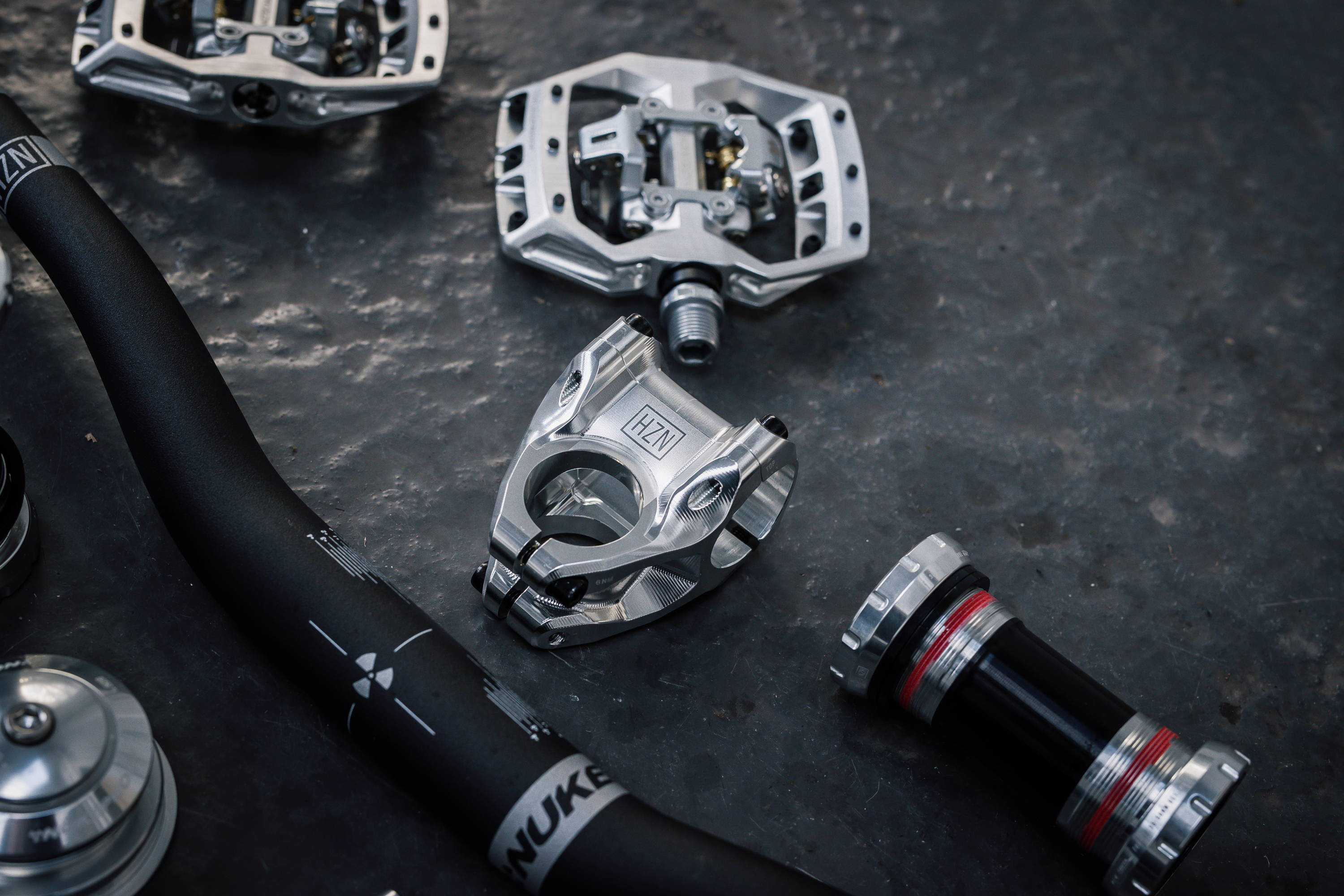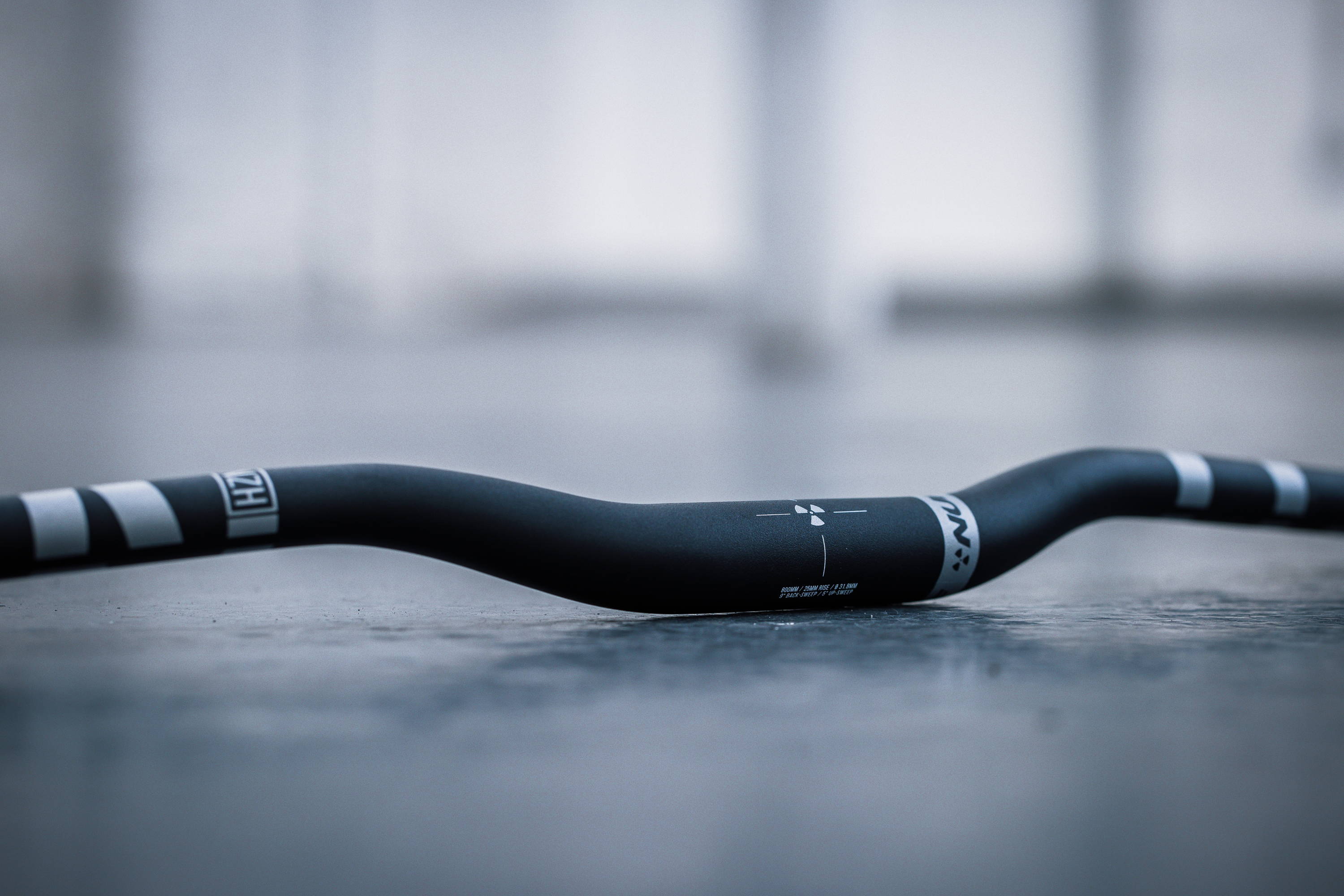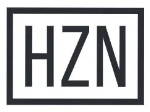 Not a new component range, but an additional colour to our premium Horizon (HZN) range. It's always nice to freshen up your bike and now you can stay classy with a bit of Silver in your life. Launching in October will be a new addition to the Horizon colour range.
The New Silver colour will be available in:  
Sam Hill Signature Enduro Pedals
Horizon CS & CL Clipless Pedal
Horizon Headsets (top and Bottom cup sold separately)
Horizon Bottom Bracket
Horizon Stem (35, 40, 45, 50mm length)
Horizon 7071 alloy bars (12, 25, 30mm rise)
Horizon Chain Device
Horizon Race Grips
Horizon Tubeless Valves
Horizon seat Clamp
Horizon Enduro strap and mount
GIGA MX Link For 290 Models:
One for the Nukeproof Giga 290 owners. Listening to customers, one question is obvious, do I want a 290 or 297 Giga? Well for the 290 Giga owners (or perspective owners) you can now have both. This CNC'ed linkage is specially designed to convert Giga 290 frames to run a 27.5" rear wheel with the correct 297 geometry. The MX link comes complete with bearings pre-installed.  
Quick to instal, The MX linkage replaces the stock 290 horseshoe linkage to raise the BB and maintain the intended Giga geometry. As this option retains the 290 rear triangles, chainstays will be 5mm longer than the 297 geometry. Once fitted riders are ready to hit the trails, just don't forget you will also need a 27.5" wheel/ tyre of your choice.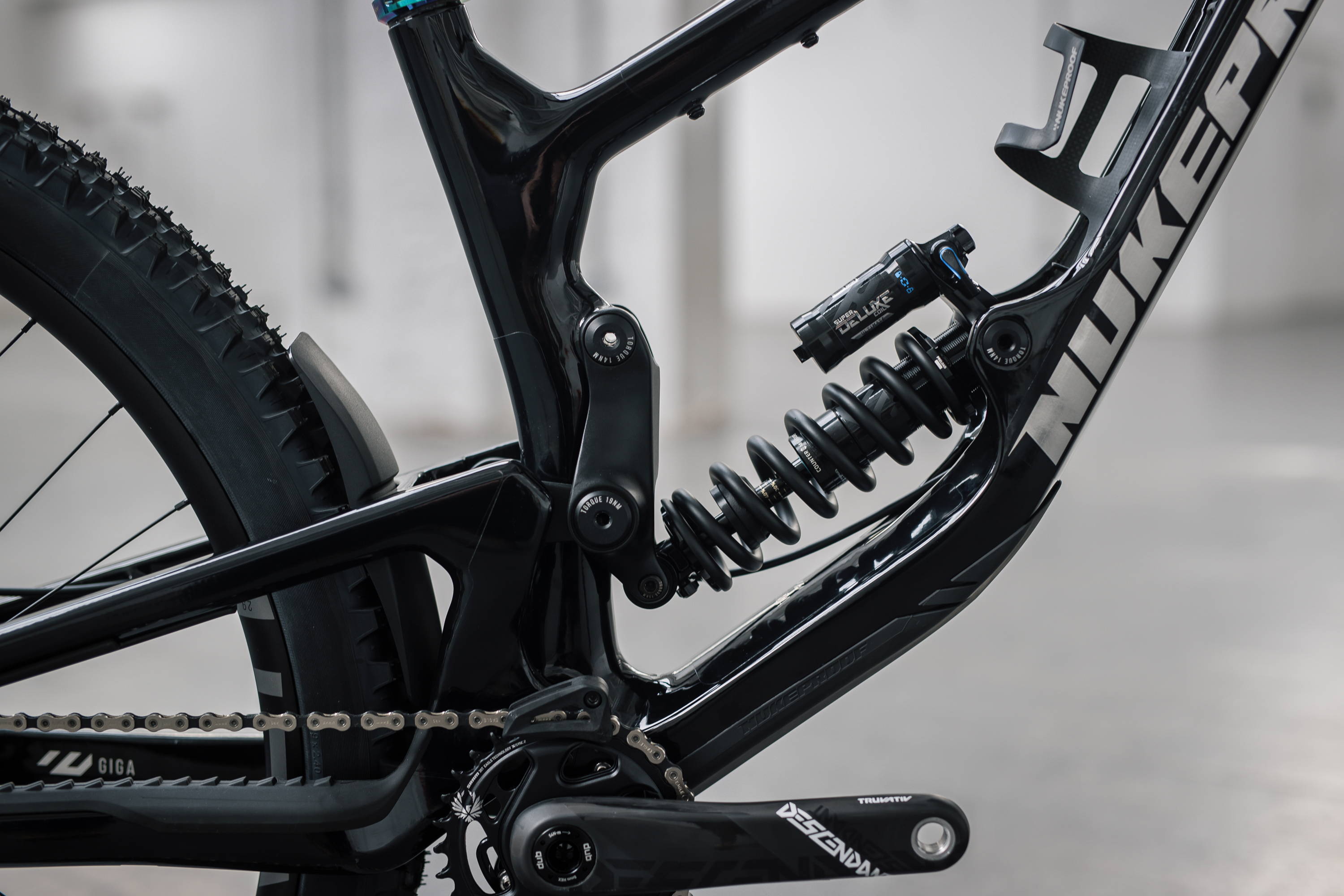 ---