Nukeproof Limited Edition Frames
---
Be it at the trailhead, in the pits or across the forums the debate of coil Vs air has gone on for many a year. There are pros and cons for each choice and no definitive answer, just a matter of opinion for each riding style. Thankfully the Nukeproof Mega and Giga frames progressive kinematics allow both air or coil to work well. The choice really is that of the rider. In 2022 we launched the Giga RS and MegaWatt RS utilising Rockshox's Super Deluxe Coil as an option for coil.
With a noticeable demand from customers, Nukeproof wanted to offer another coil option. With many quality specialists making high performance shocks now which to choose was the question. We wanted to only settle for the best, after considerable testing and working with several manufacturers the choice was simple, why offer one when you can offer three? Nukeproof are proud to offer the Mega and Giga with the choice of rear shocks from specialist tuning houses PUSH, FAST and EXT.
With Rockshox also launching the latest generation of its Super Deluxe too we wanted to ensure that our trail bike, The Reactor didn't miss out on this limited-edition offering too.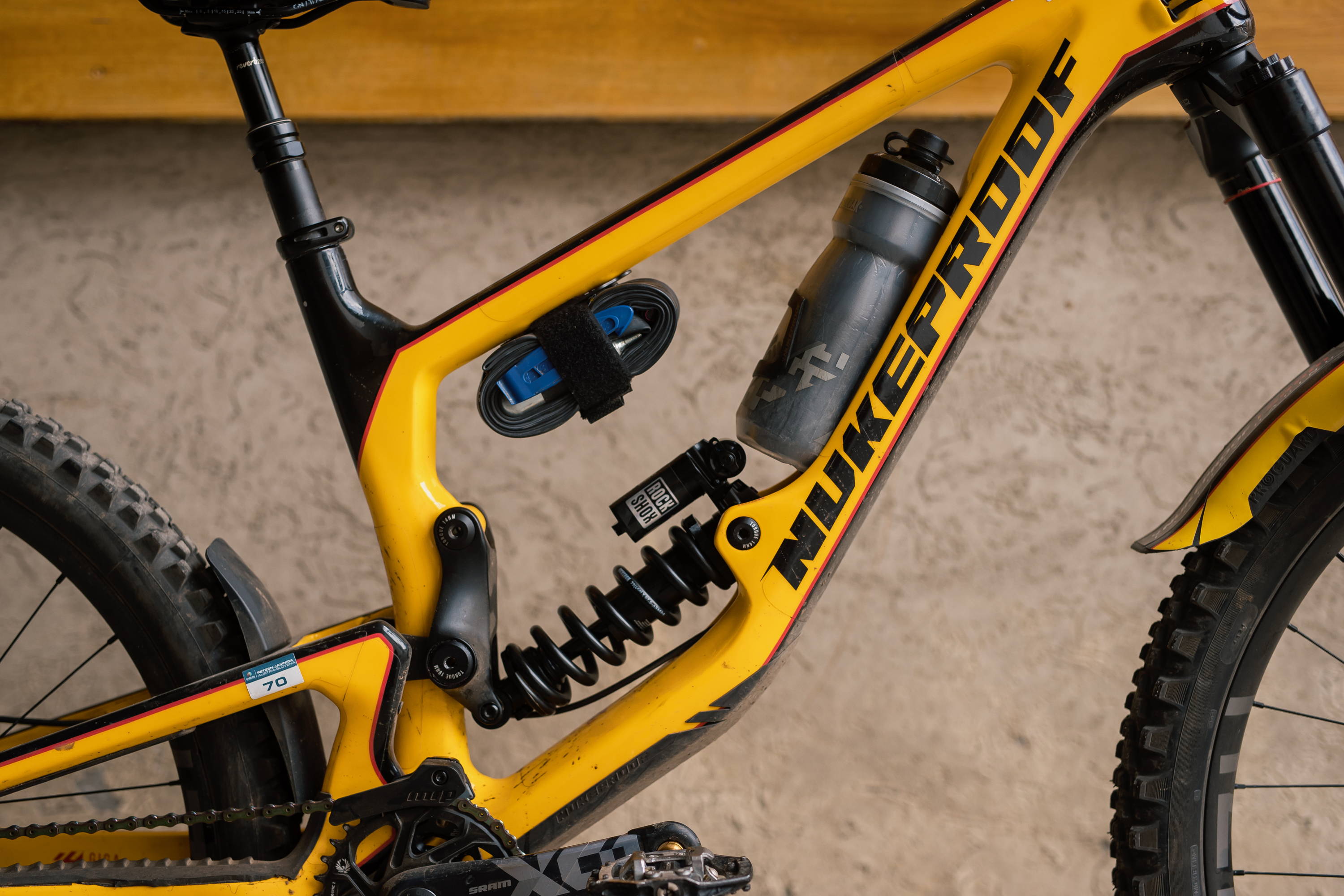 ---
PUSH Industries- Giga & Mega 297:
Colorado based tuning house PUSH Industries sweats the details so you can ride one of the finest rear shocks available. Nukeproof have worked directly with PUSH to optimise the tune of the ELEVENSIX shock for the Giga and Mega leverage curve. Head over to Push website for the full low down on the shock HERE.
Benefits of the Push Elevensix shock:
Custom tuned for Mega/Giga
Patented Dual Overhead Compression Valve System with increased range
Four port symmetrical Progressive Damping Piston
Independent Hydraulic Bottom Out Piston
Motorsport grade spherical bearing eyelet mounts
High-Volume Low-Pressure Reservoir System (90psi)
25 clicks of external low-speed compression adjustment
25 clicks of external high-speed compression adjustment
18 clicks of external low-speed rebound adjustment
Ultralight Hybrid Hypercoil progressive spring system
Engineered specifically for each bike's unique suspension characteristic
Individually dyno tested
Motorex 3D Response Technology Oil
Manufactured and hand assembled by PUSH in Colorado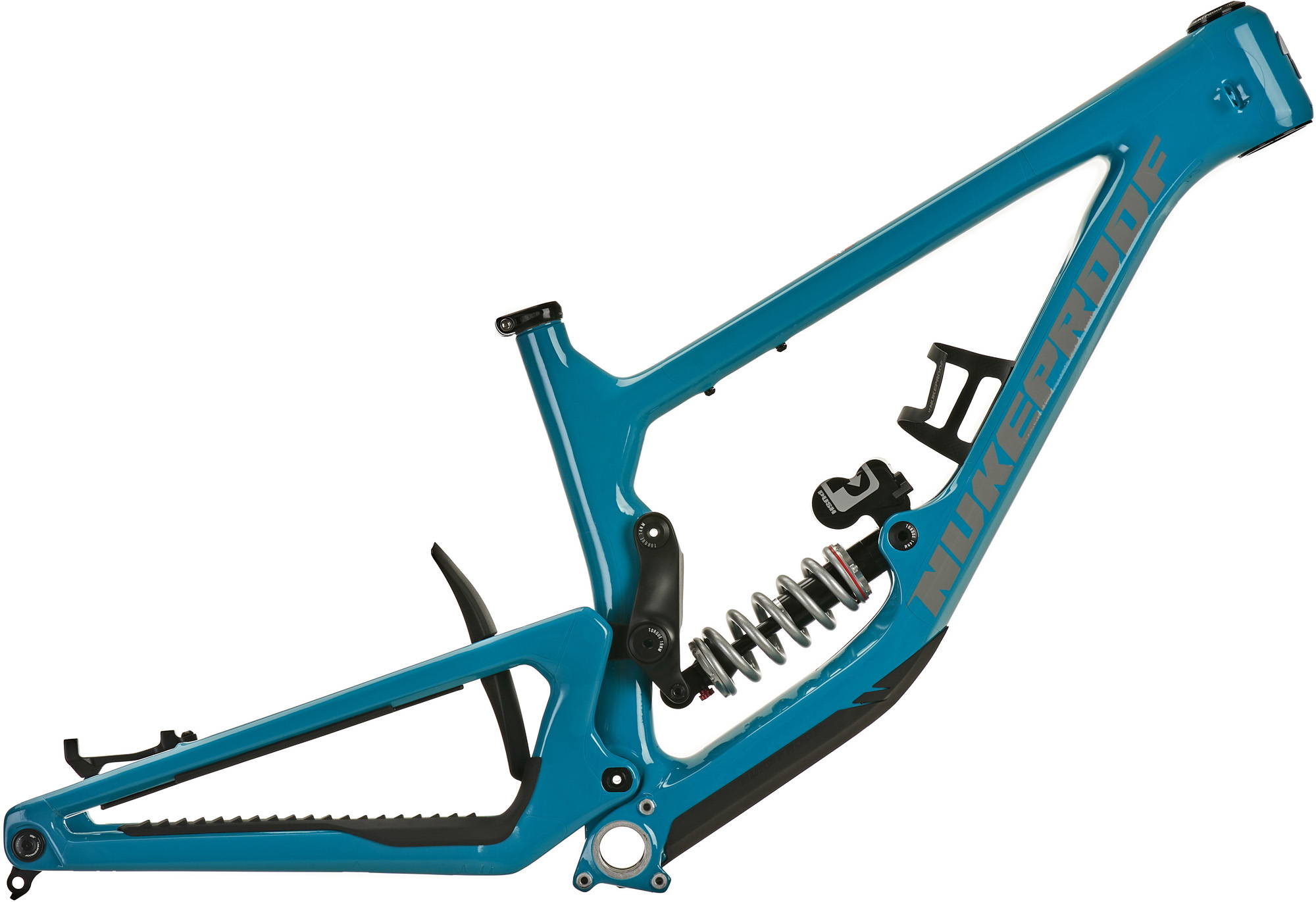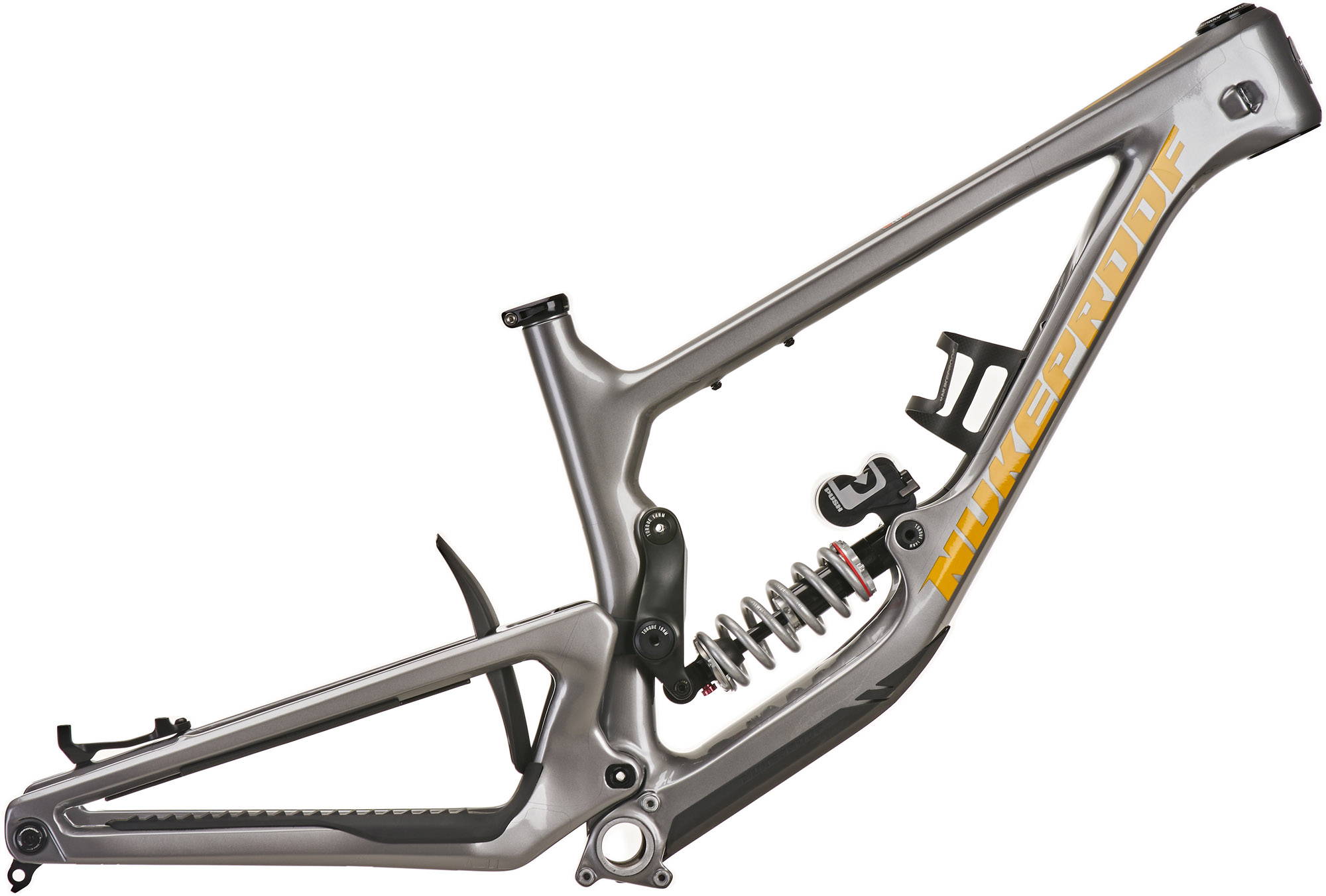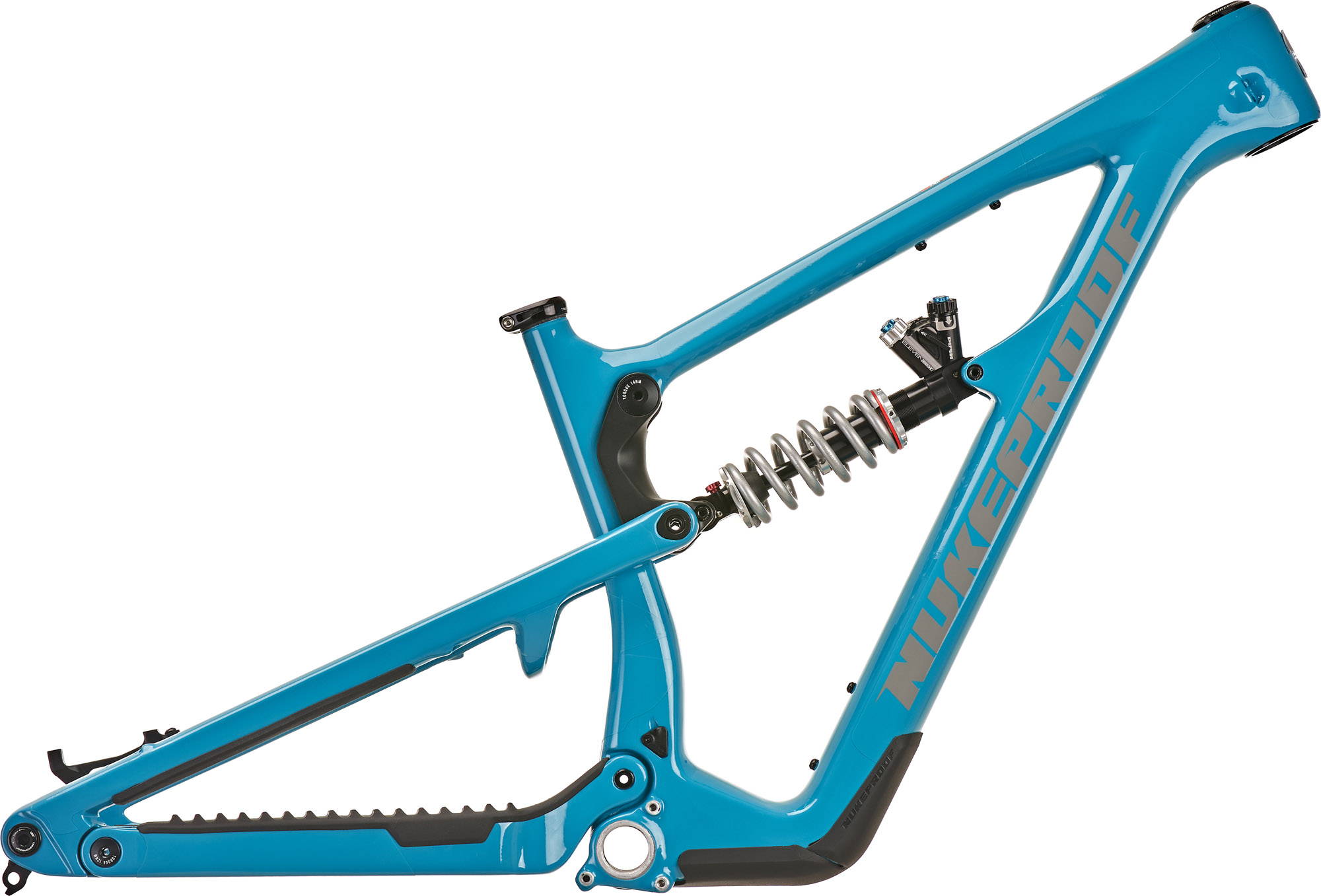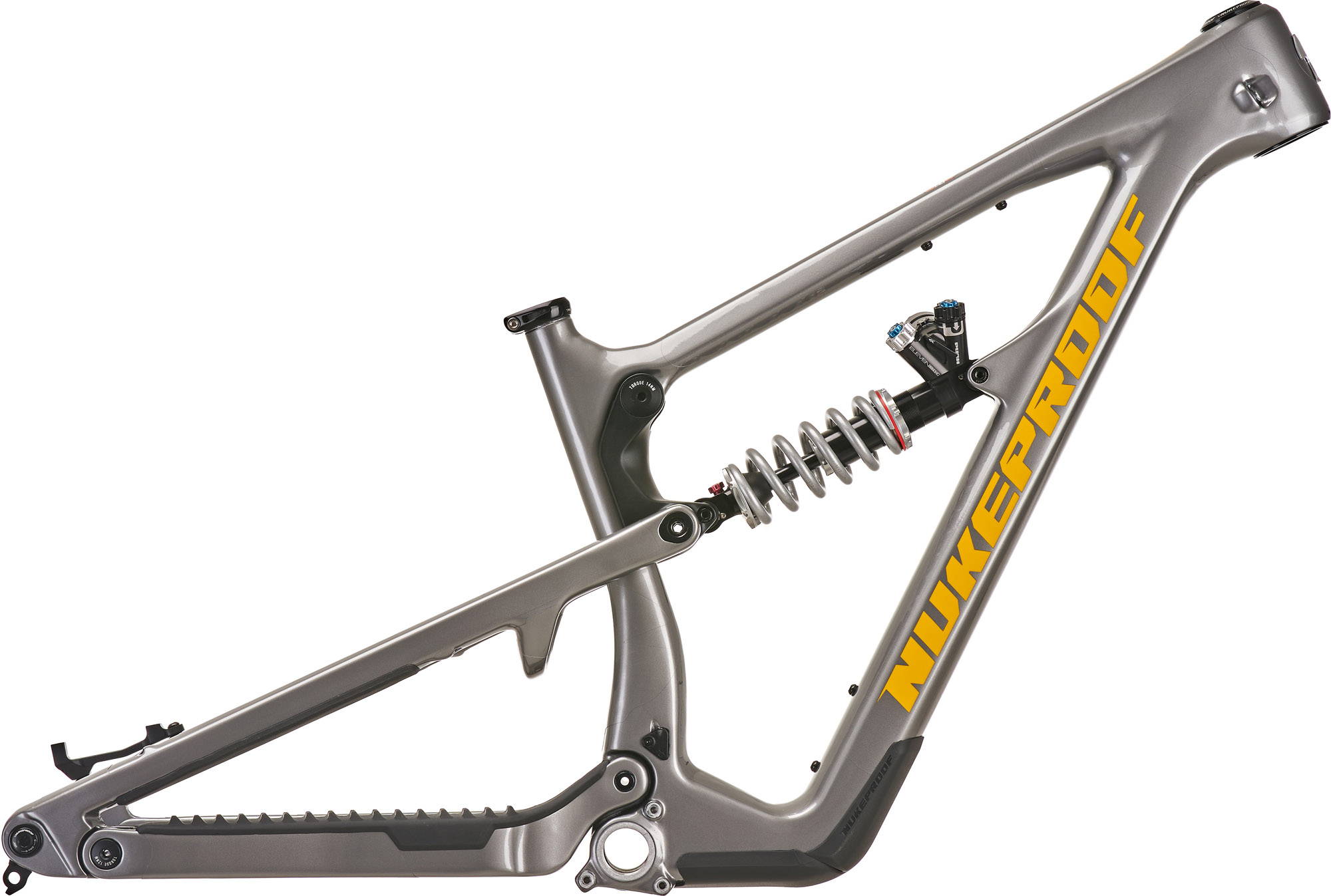 ---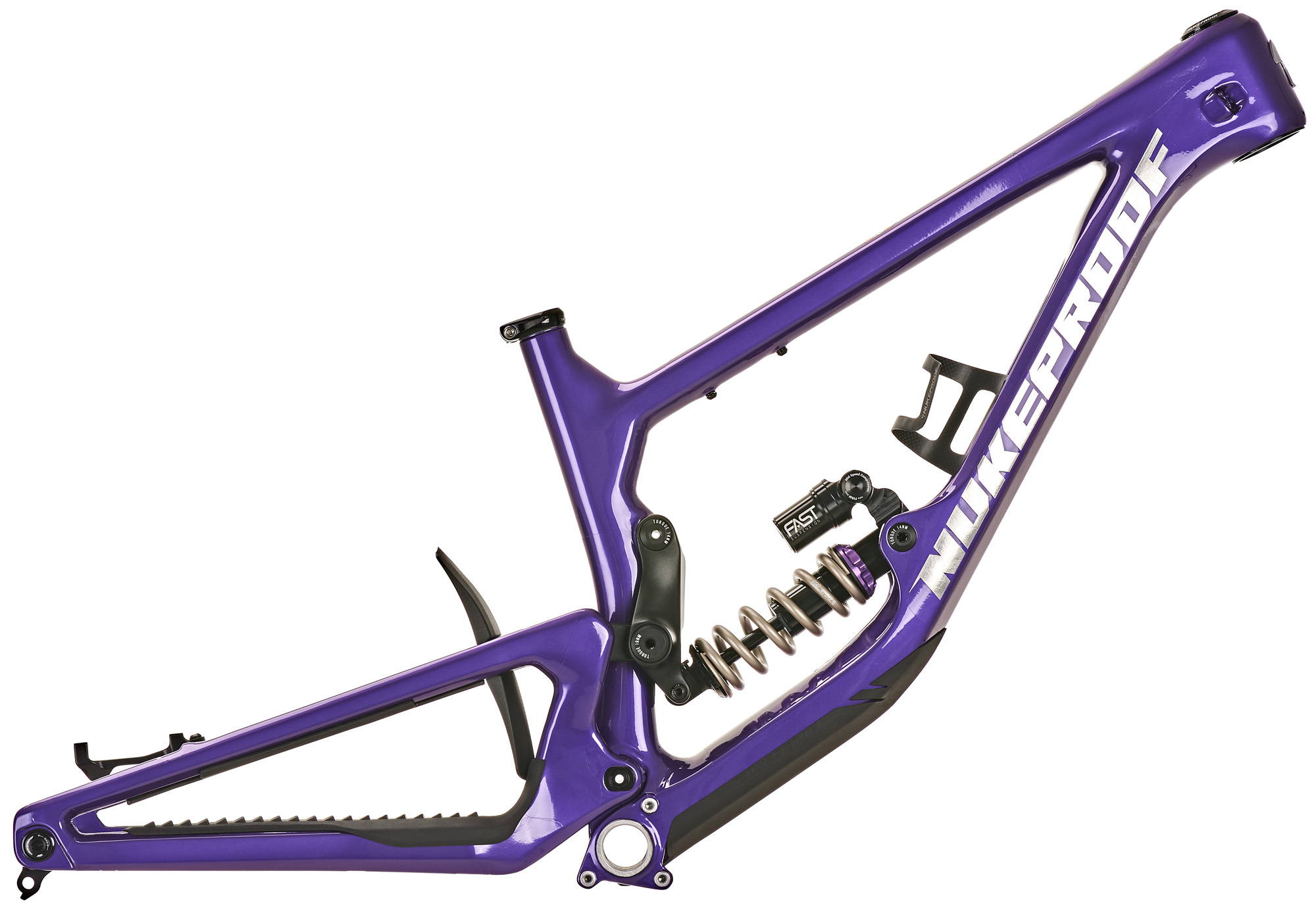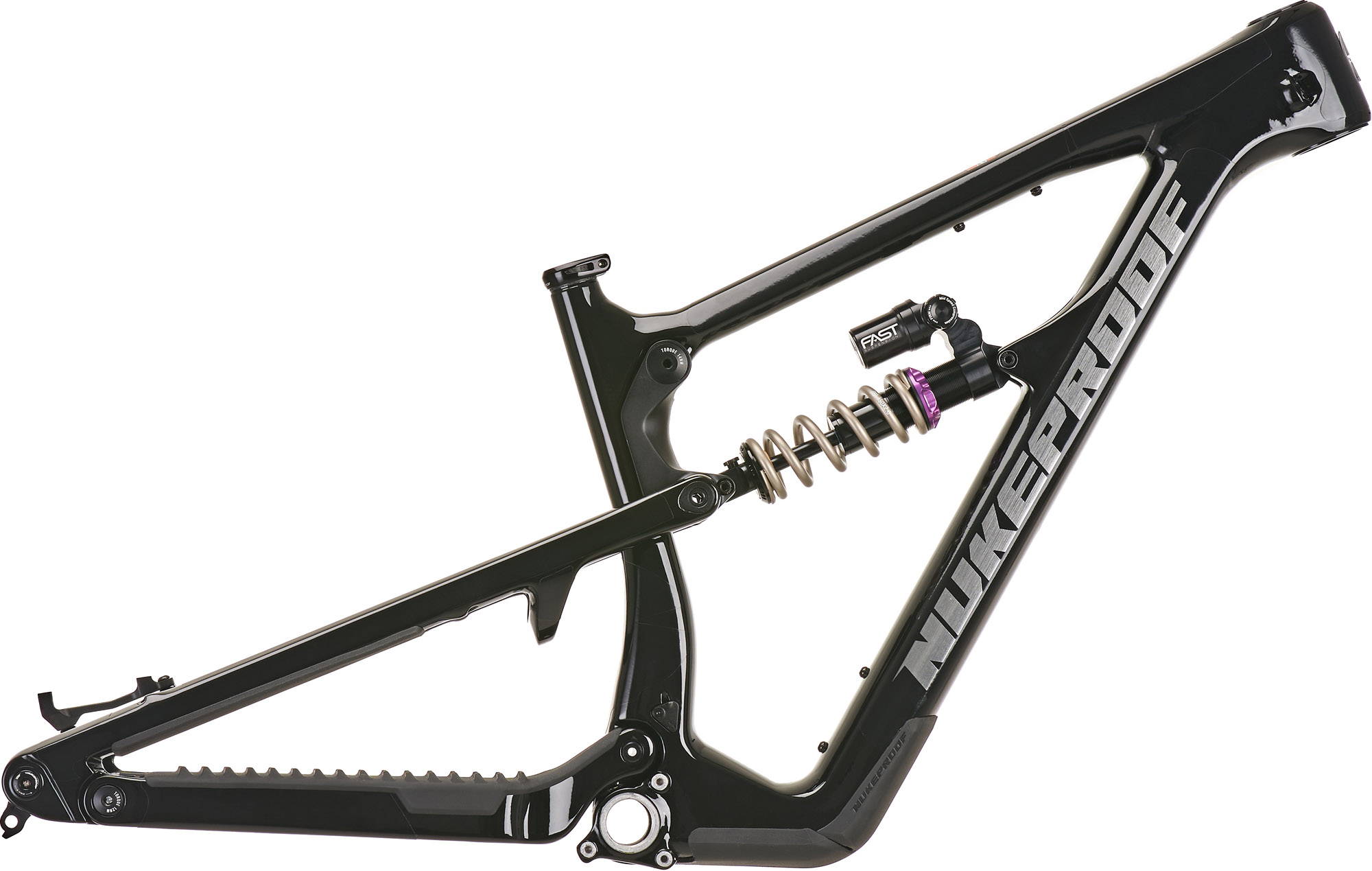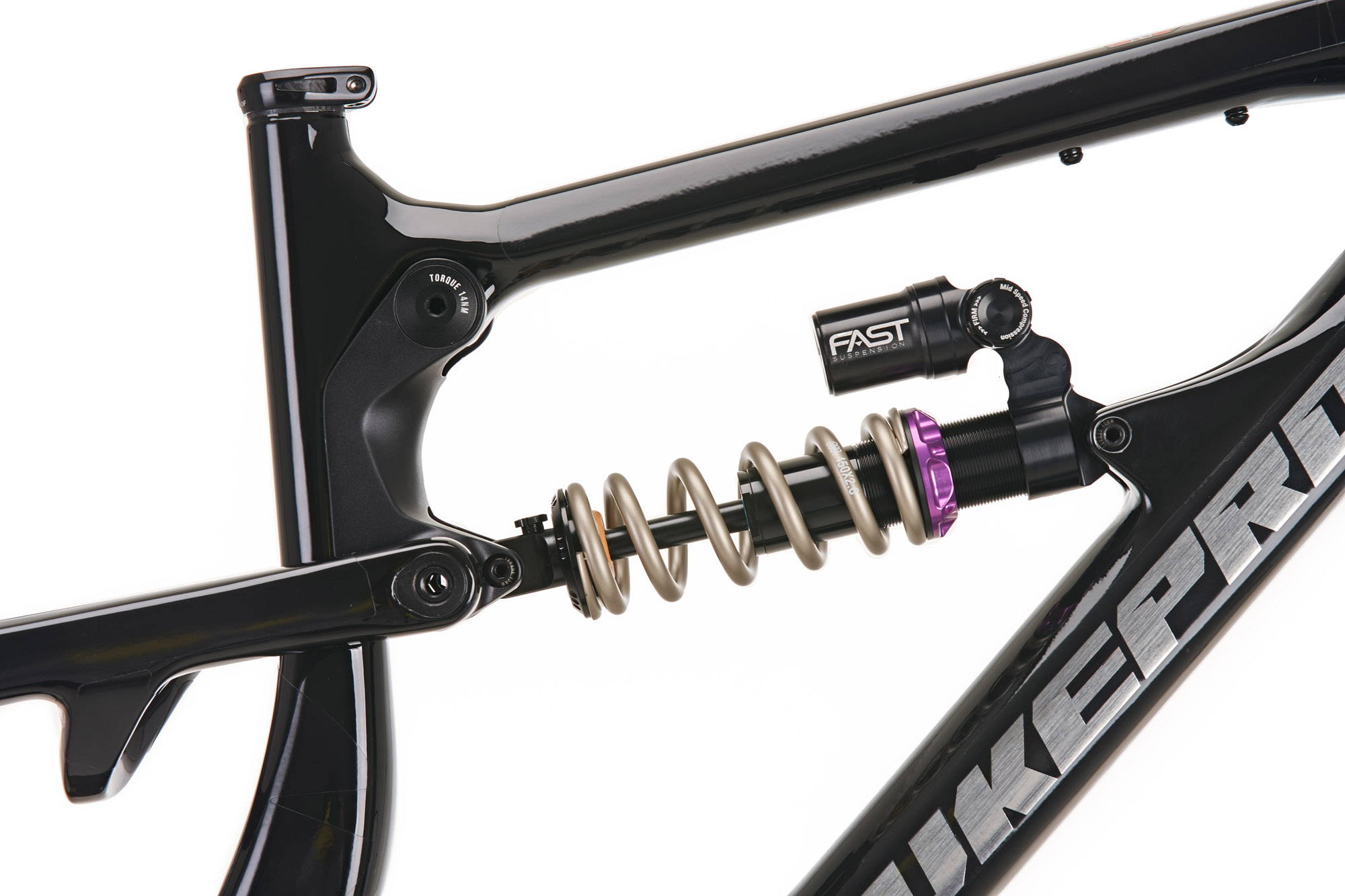 FAST Suspension- Giga and Mega 297:
French tuning specialist FAST have been at the forefront of the scene since 2007, winning world titles and races with their athletes. Nukeproof and FAST have tuned their awesome Fenix Evo Enduro Shock specifically for the Mega & Giga platforms as well as custom etching the Shock specially for Nukeproof. You can read all about the FAST Fenix Evo Enduro Shock here.
FENIX EVO ENDURO SHOCK:
Custom tuned for Mega/Giga
100% CNC
Integrated Climb Switch
Alloy 7075 T6 made and anodized with a PTFE impregnation to reduce friction.
Monobloc Shaft + eyelet = stiffer and stronger.
A membrane is used to reduce friction and heat.
Viton Shaft seals for better heat resistance.
VDP piston = better traction control.
3 independent compression circuits LS – MS – HS = perfect ground flattening.
Shock Weight without spring is 500g (230x65mm)
---
EXT Shocks- Giga & Mega 297/ 290:
From F1 to rally to MX, Italian tuning house EXT has a wealth of history and experience. Nukeproof and EXT have custom tunned their awesome new Storia LOK shock to excel with the Mega and Giga kinematics. You can read all about the EXT Storis LOK Here.
Benefits of the EXT STORIA LOK:
Custom tuned for Mega/Giga
4 way adjustable (LSC-HSC-LSR-Lok proprietary system
High flow Ø29 mm main piston
Ø24 mm valve piston
Ø14 mm shaft
New Lok Technology – Progressive opening – Silent working
Engineered rebound circuit to separate bump and rebound oil flow
Ultra low-friction coating
Factory tuned HBC technology
Very low reservoir pressure for maximum sensitivity (55 PSI)
No cavitation
Very low hysteresis for high dynamic response
High turbulent flow for very low temperature depending
Low friction Energize seal
Thinner bottom-out bumper
New rebound knob for easy spring swap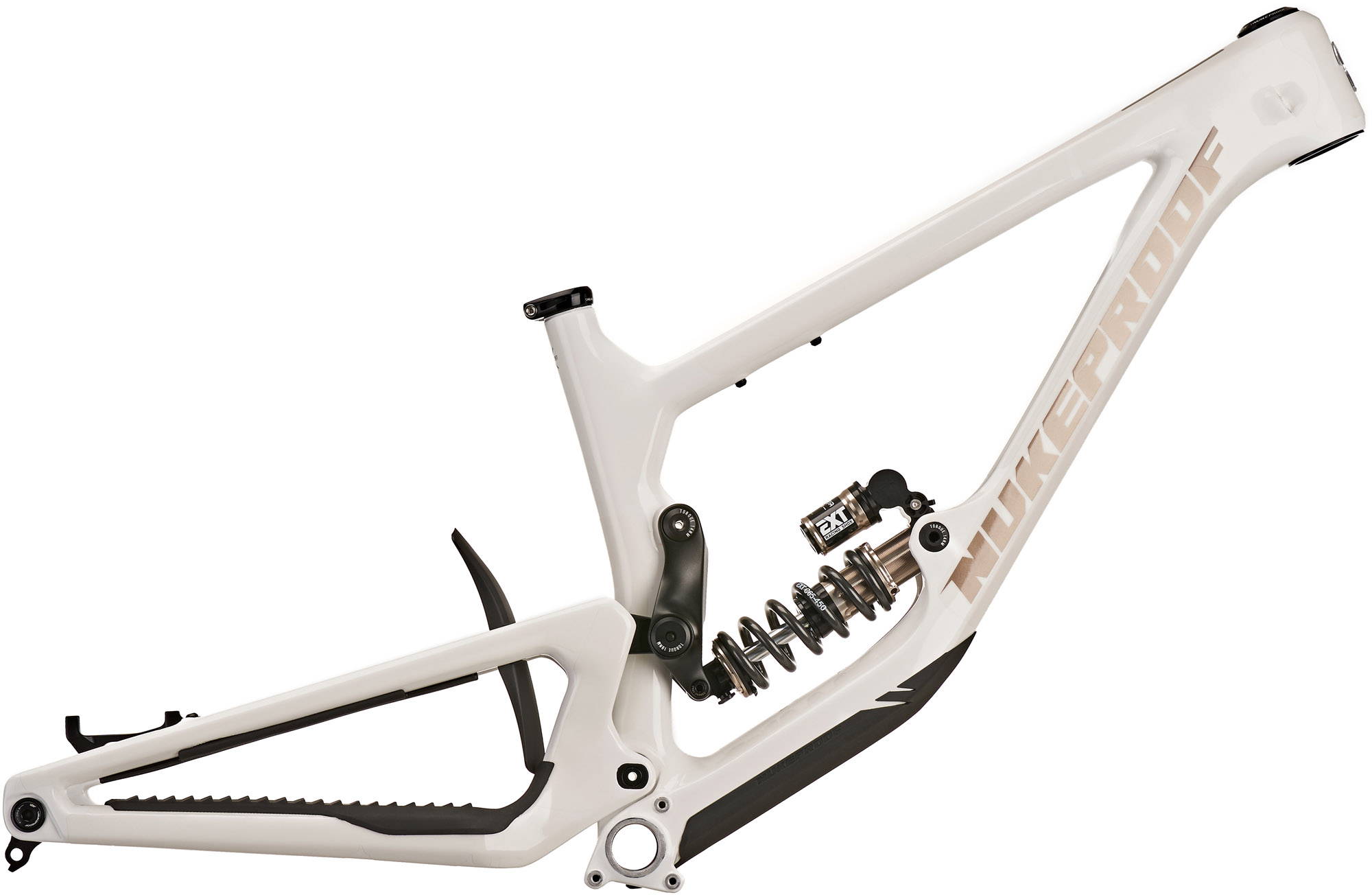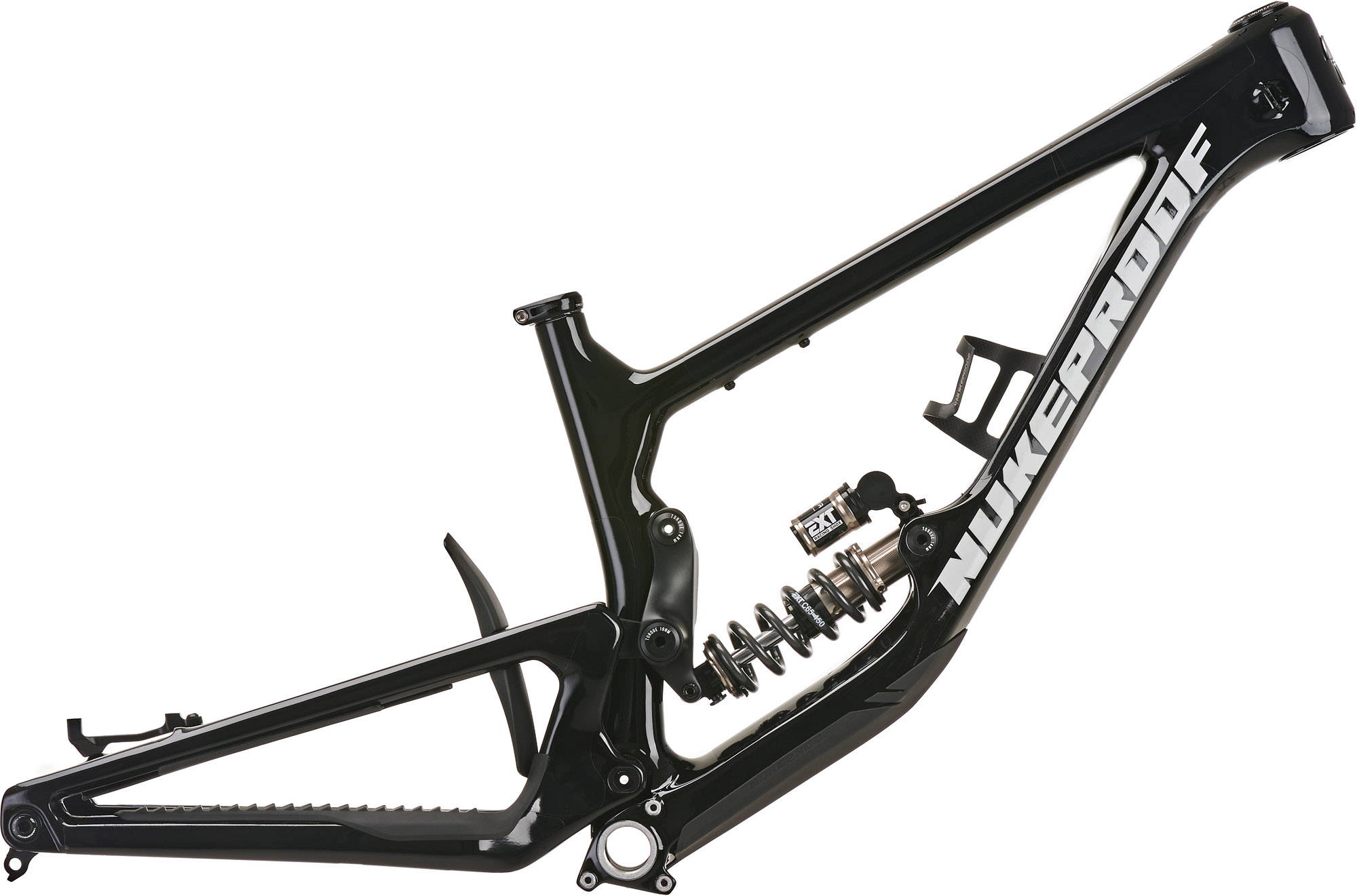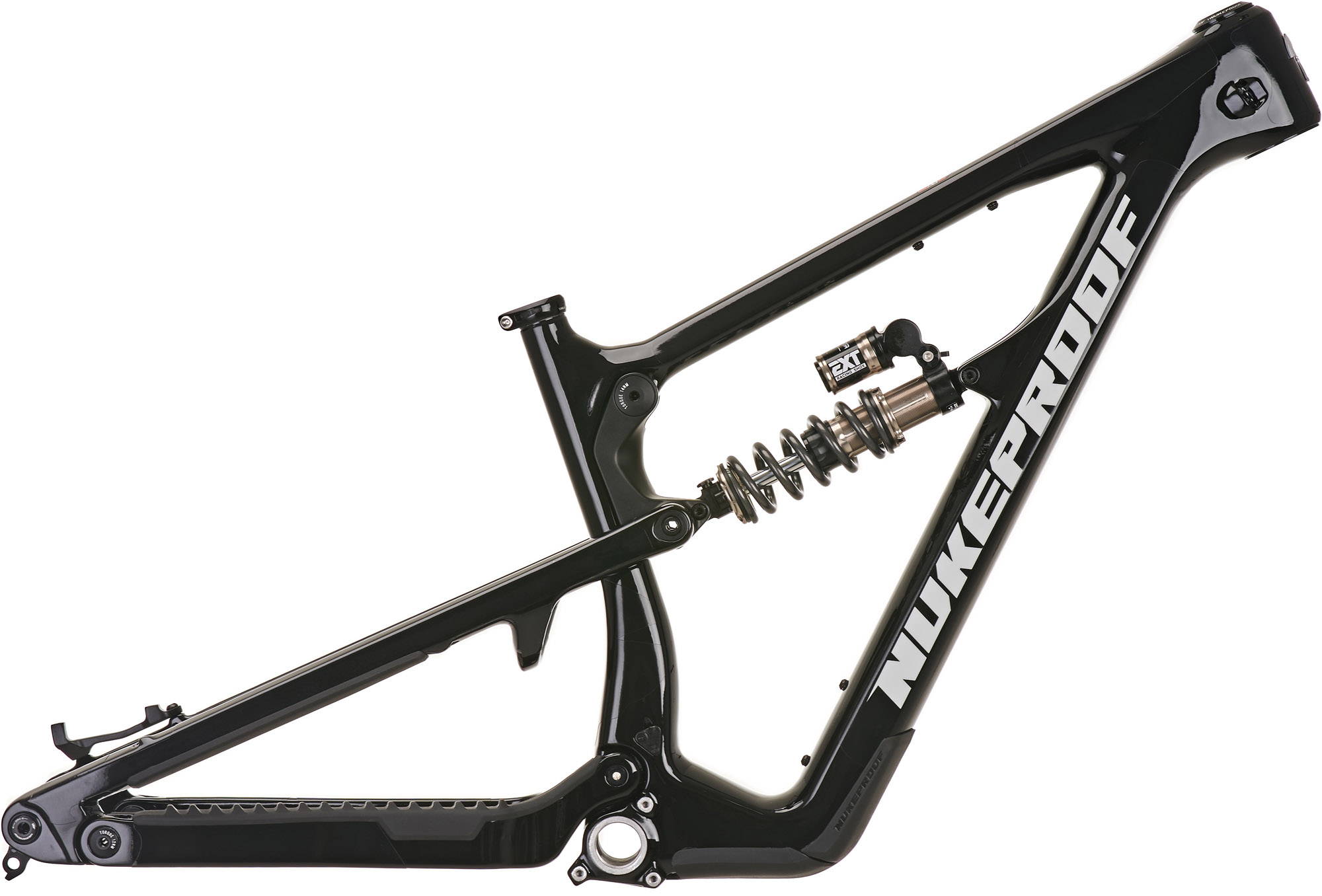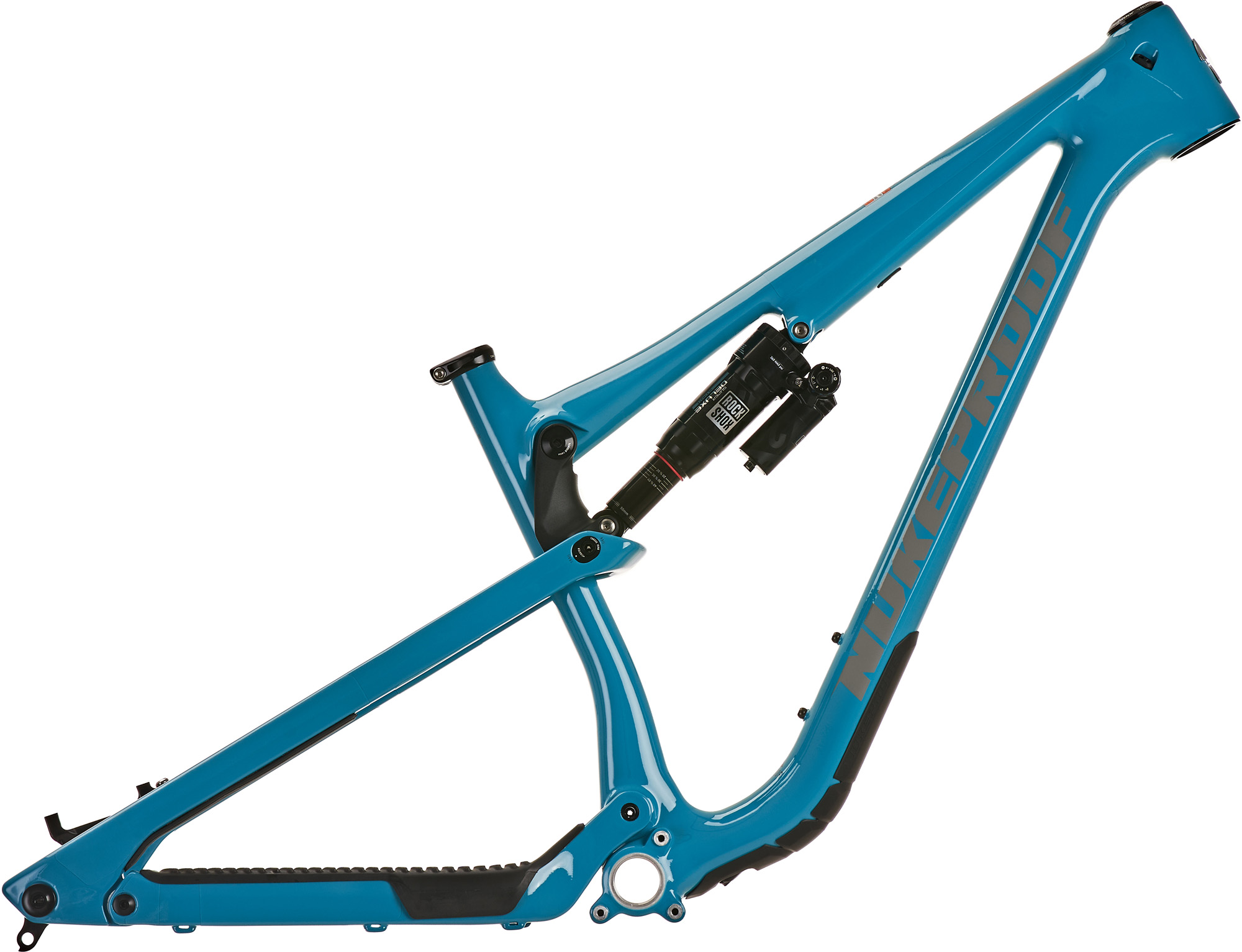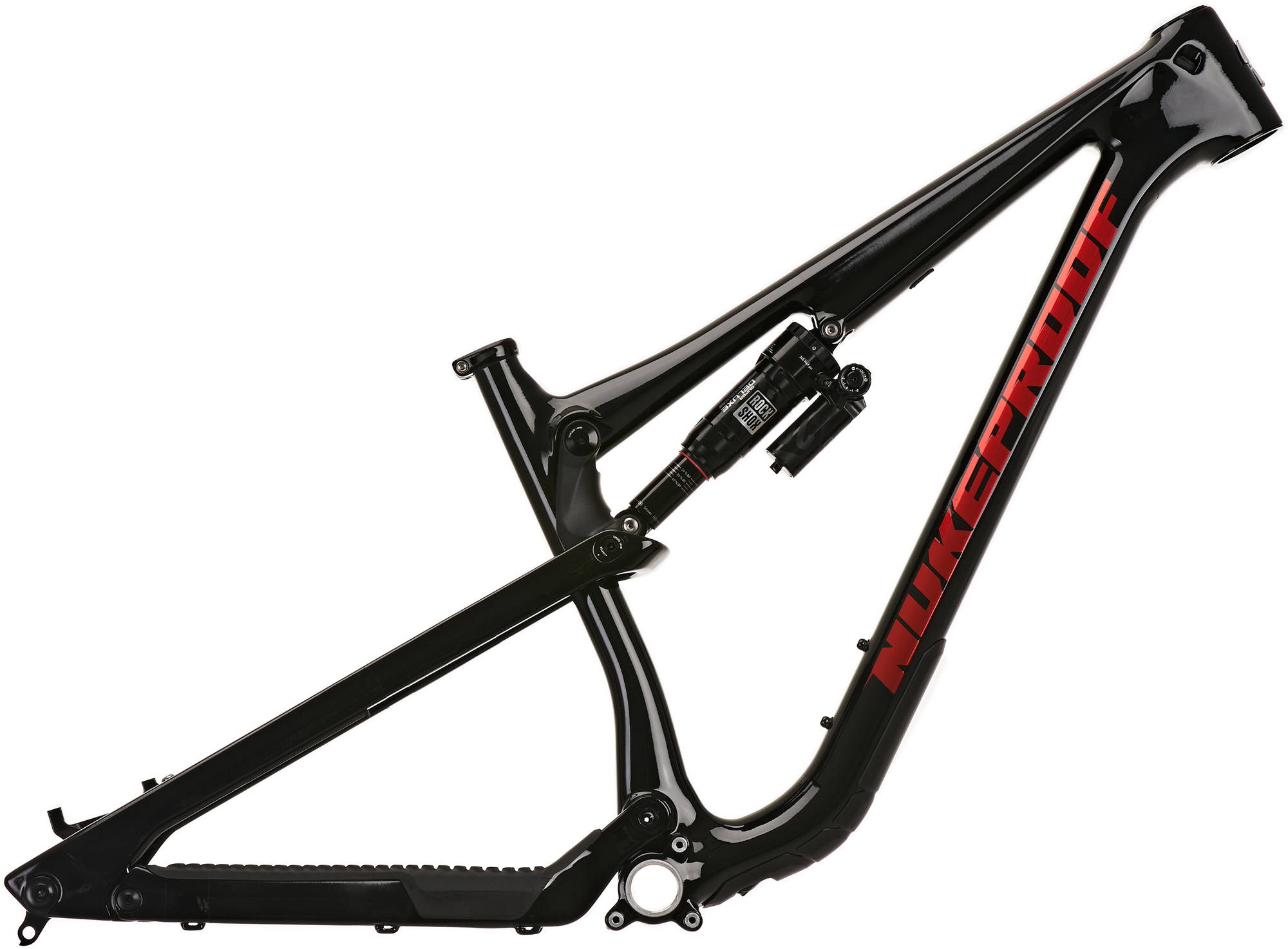 Nukeproof and SRAM-Rockshox have a long history of collaborating and the latest evolution of the Super Deluxe shock was developed with our athletes and race team.
Launched in May 2022 the awesome new Rockshox Super Deluxe Ultimate offers the finest performing air shock on the market on our award-winning trail bike. Custom tuned to the Reactors suspension Kinimatics the new Super Deluxe is Rockshox most tuneable shock ever. Avaliable in the Reactor 290c model.
Read about the new Super Deluxe HERE.  
---