RIDE TOGETHER WITH MBUK & CALM
Innerleithan 10th & 11th September  
---
The Importance of Riding Together
Riding on your own can be amazing, space to think, time to reflect or simply shredding the trails at your own pace. But riding with a group of mates is so good for the soul, be it just having a laugh or being there to off load the weeks dramas or simply just physically seeing and speaking with someone.
For many riders, a group to go out with is a luxury often overlooked. But what happens if you move to an new area, where do you start? Sometimes a riding group will naturally drift due to the time strains of life, or simply you really want to pick up a bike but it's not an interest anyone you know shares.  
In Mountain biking we're way behind our road counterparts with clubs to join and club rides to meet people on. This is where #RideTogether comes from. Created with the concept to bring individuals together, provoke a space to share a passion of bikes, ride some incredible trails and possibly connect again to ride together in the future.  
While this isnt limited to a male issue, the simple fact is the female side to our sport is forging ahead and leadign the way in creating group rides, forums and a community culture. This initial #RideTogether is just a starting point.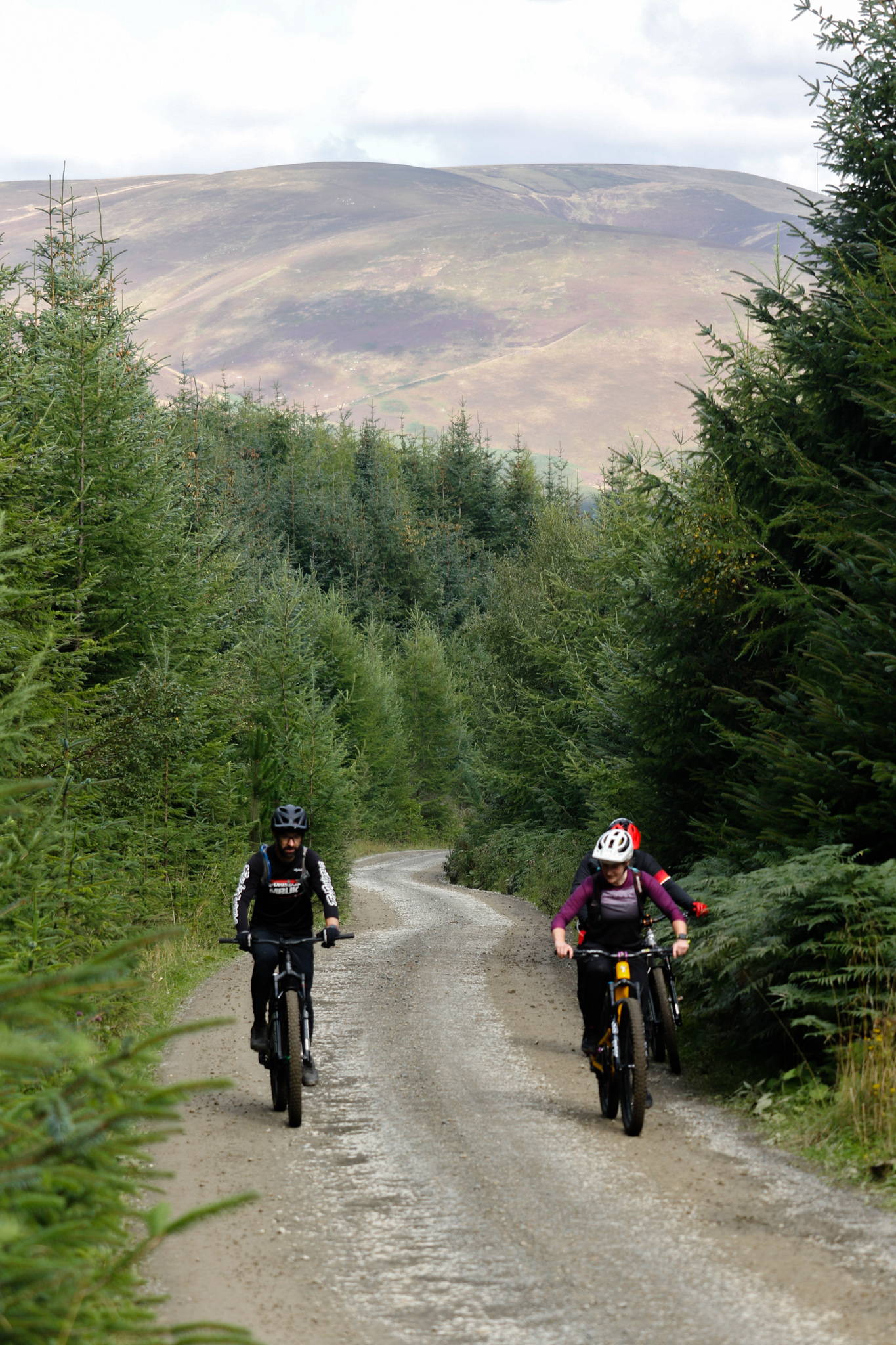 ---
Ride Together see's Nukeproof partner with one of the UK's leading MTB Magazine; MBUK / Bike Radar as well as the charity CALM (Campaign against Living Miserably).
For 2022 its see's us visit Scotland, England and Wales for 3 amazing guided rides on some incredible trails. each ride will be small groups of similar level riders (Novice, Novice +, Intermediate and expert), with guiding and coaching from the UK's finest companies.
---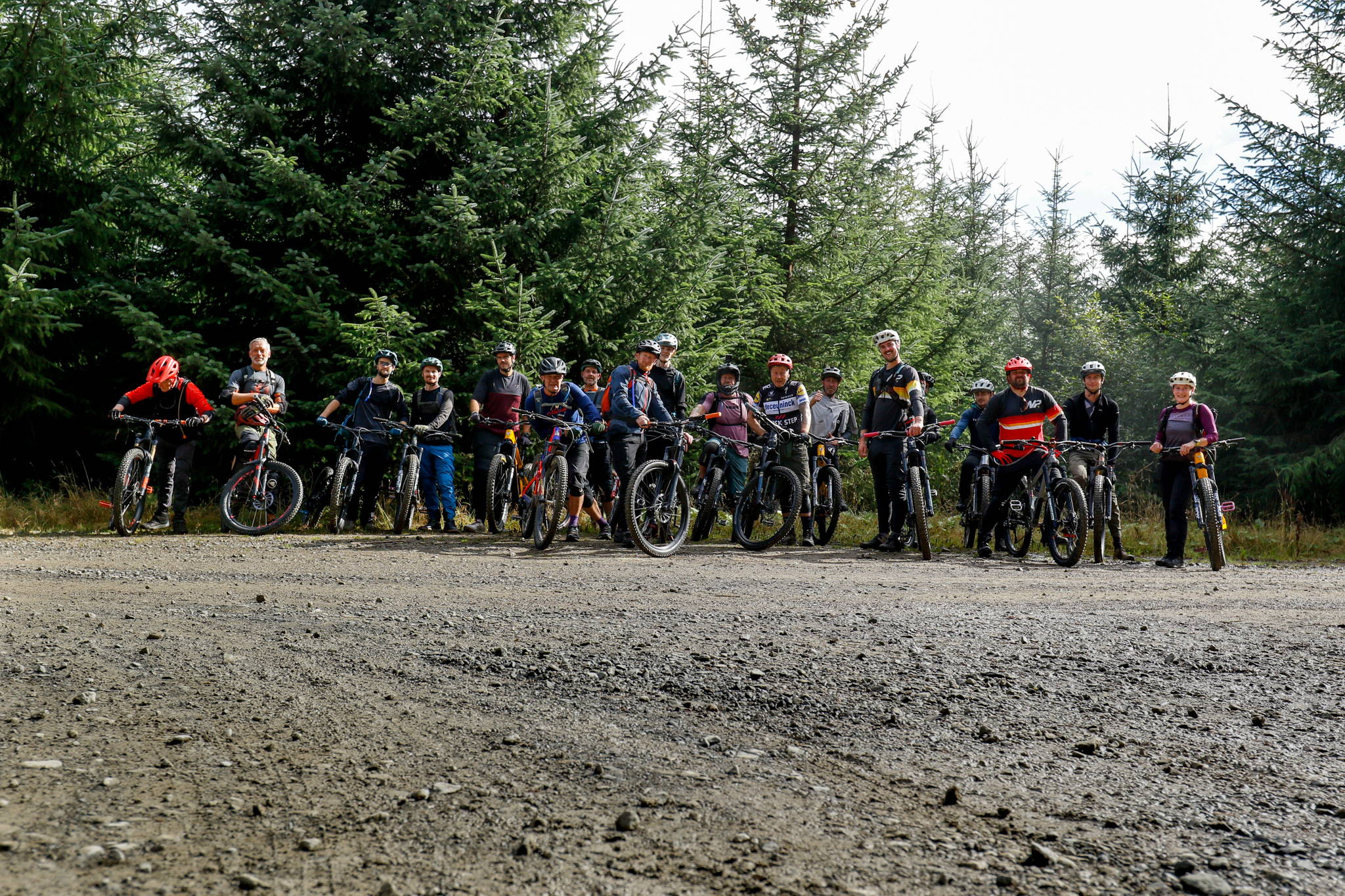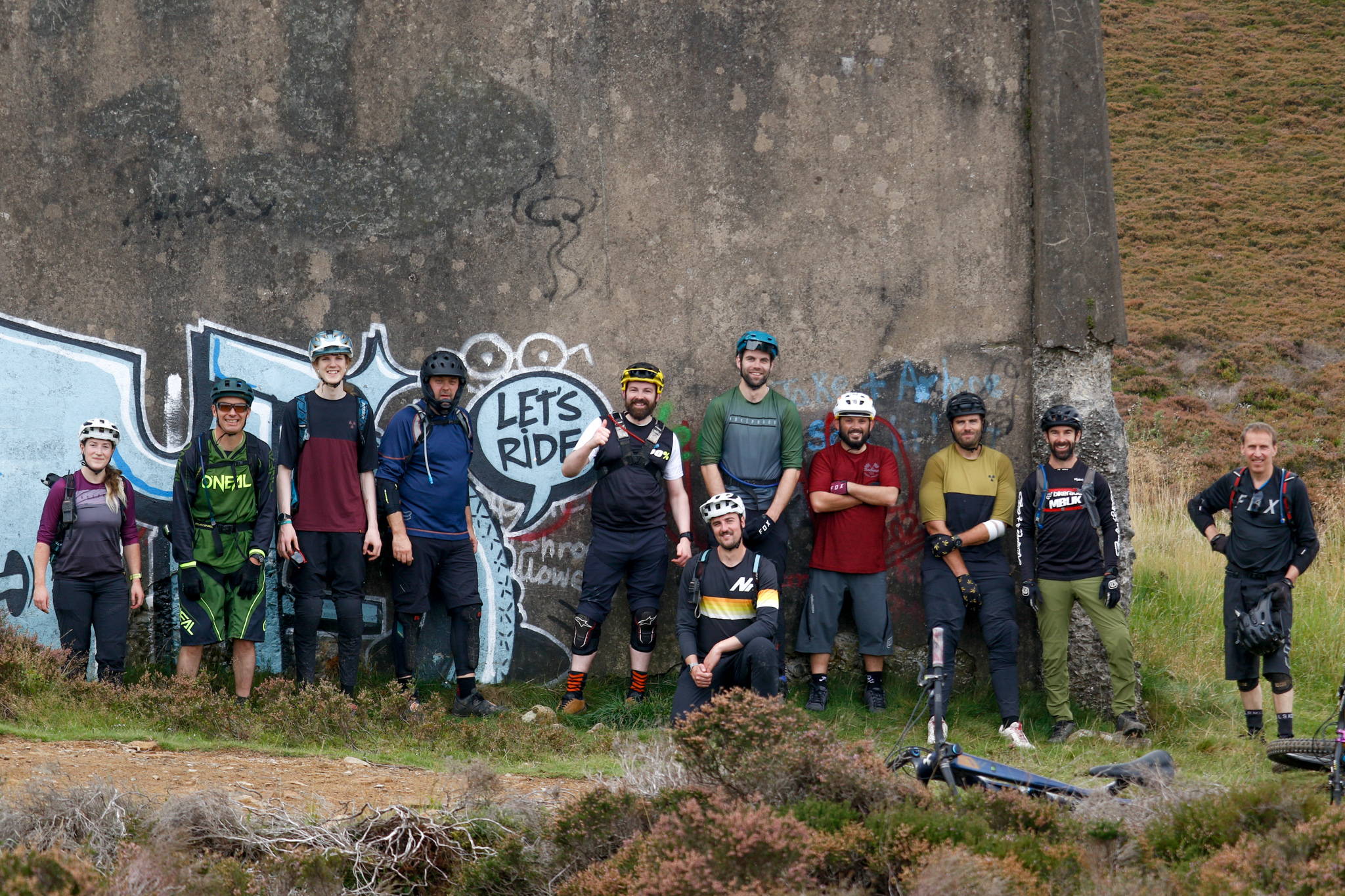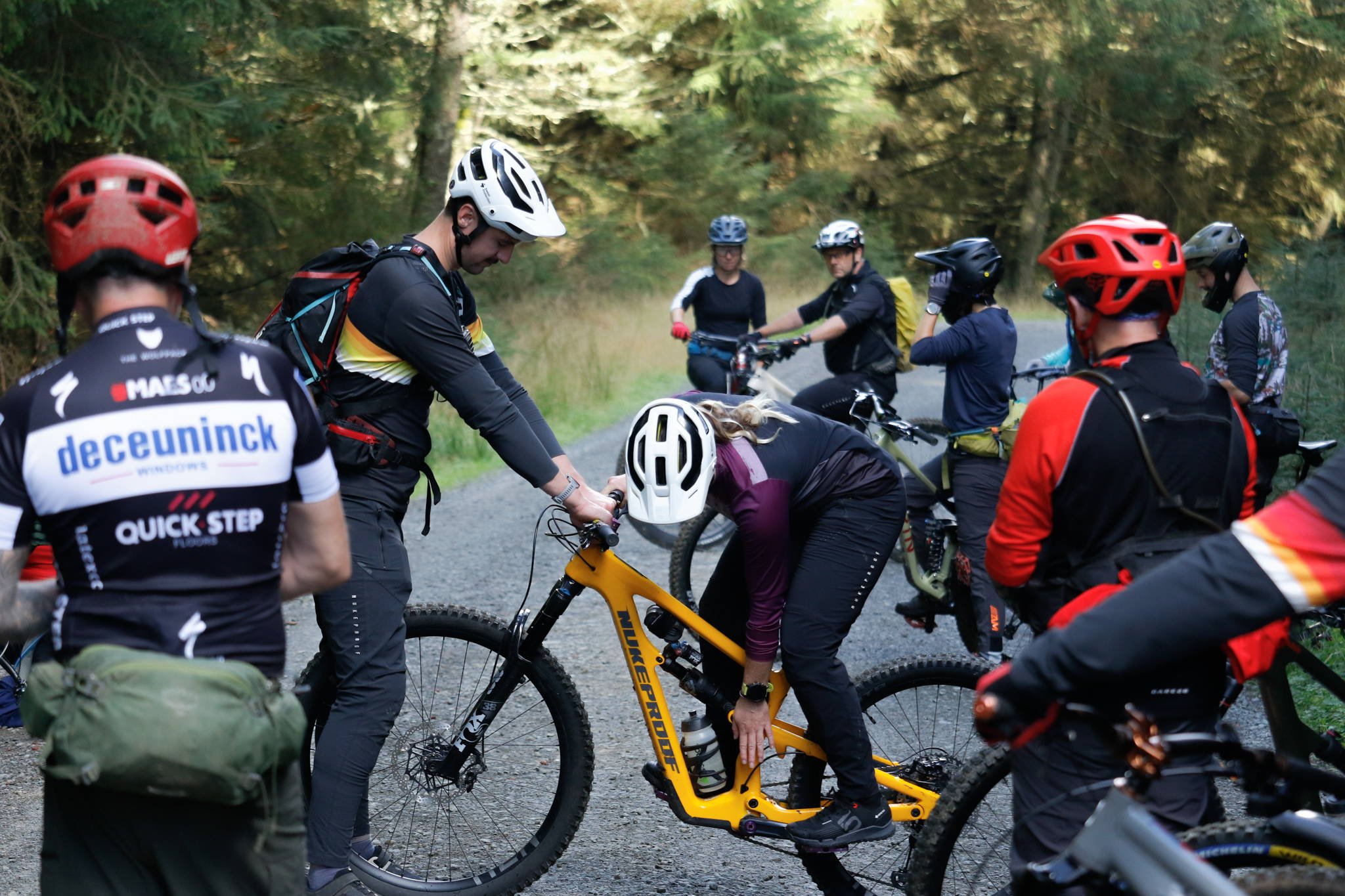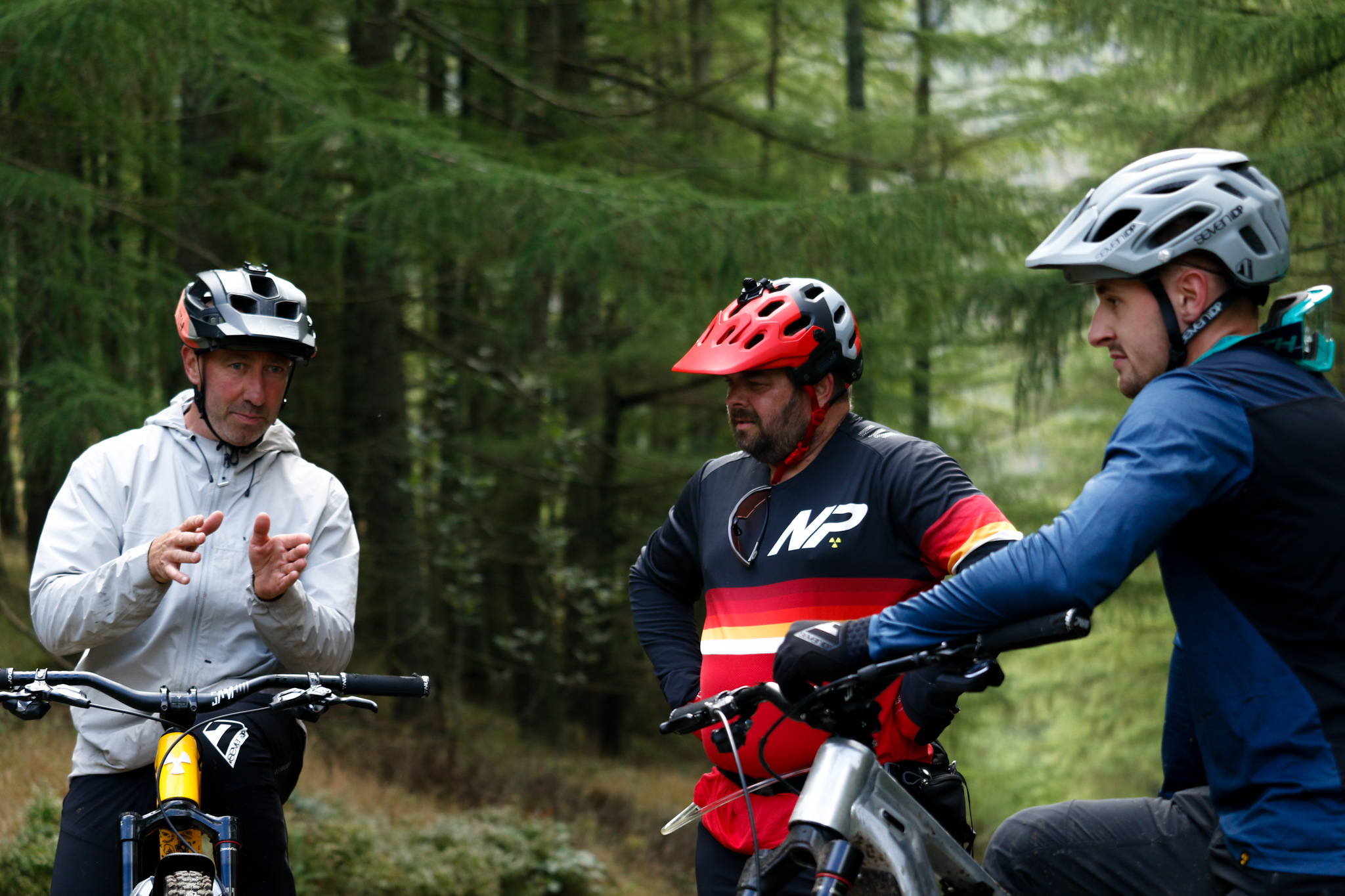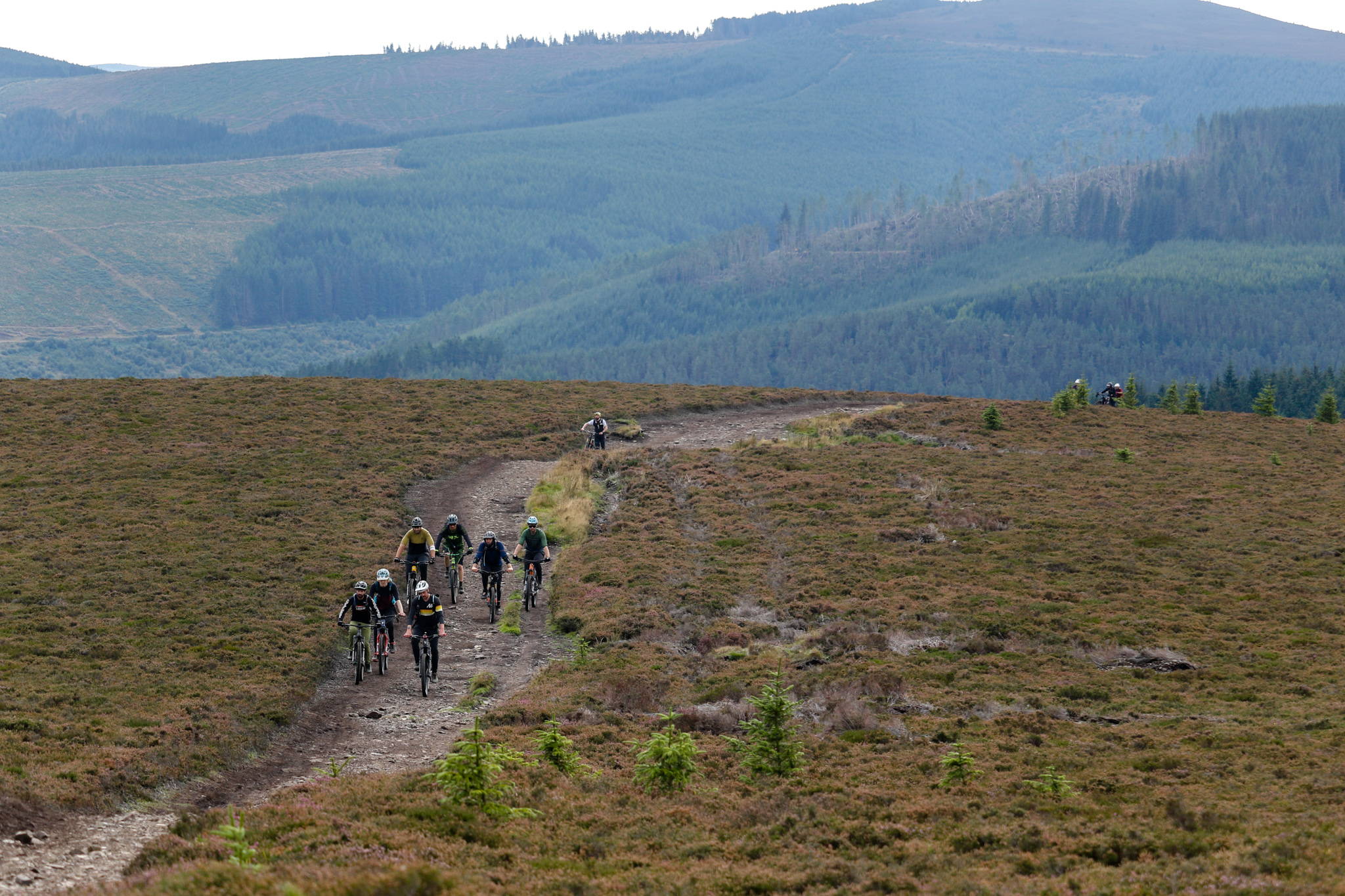 ---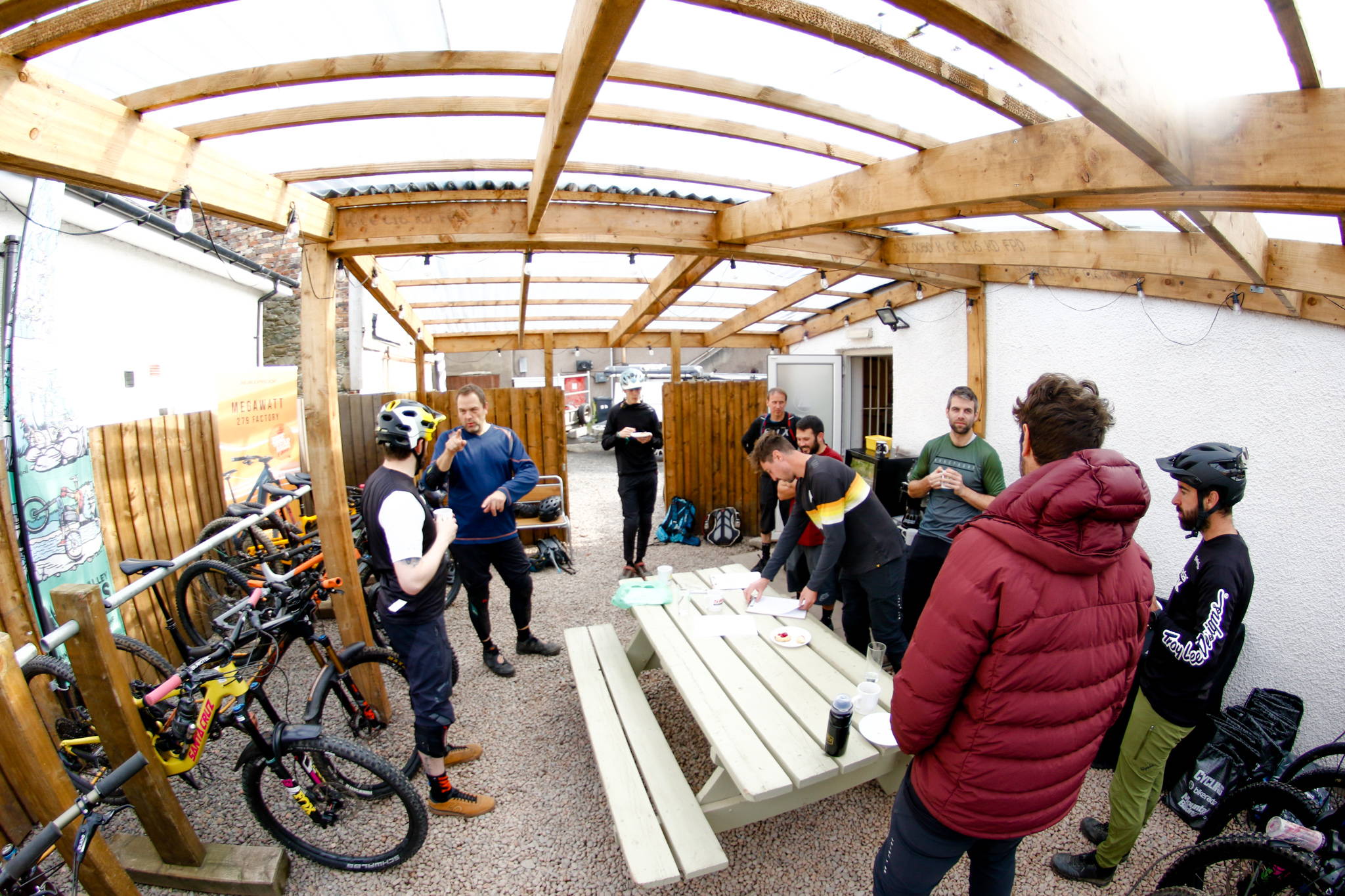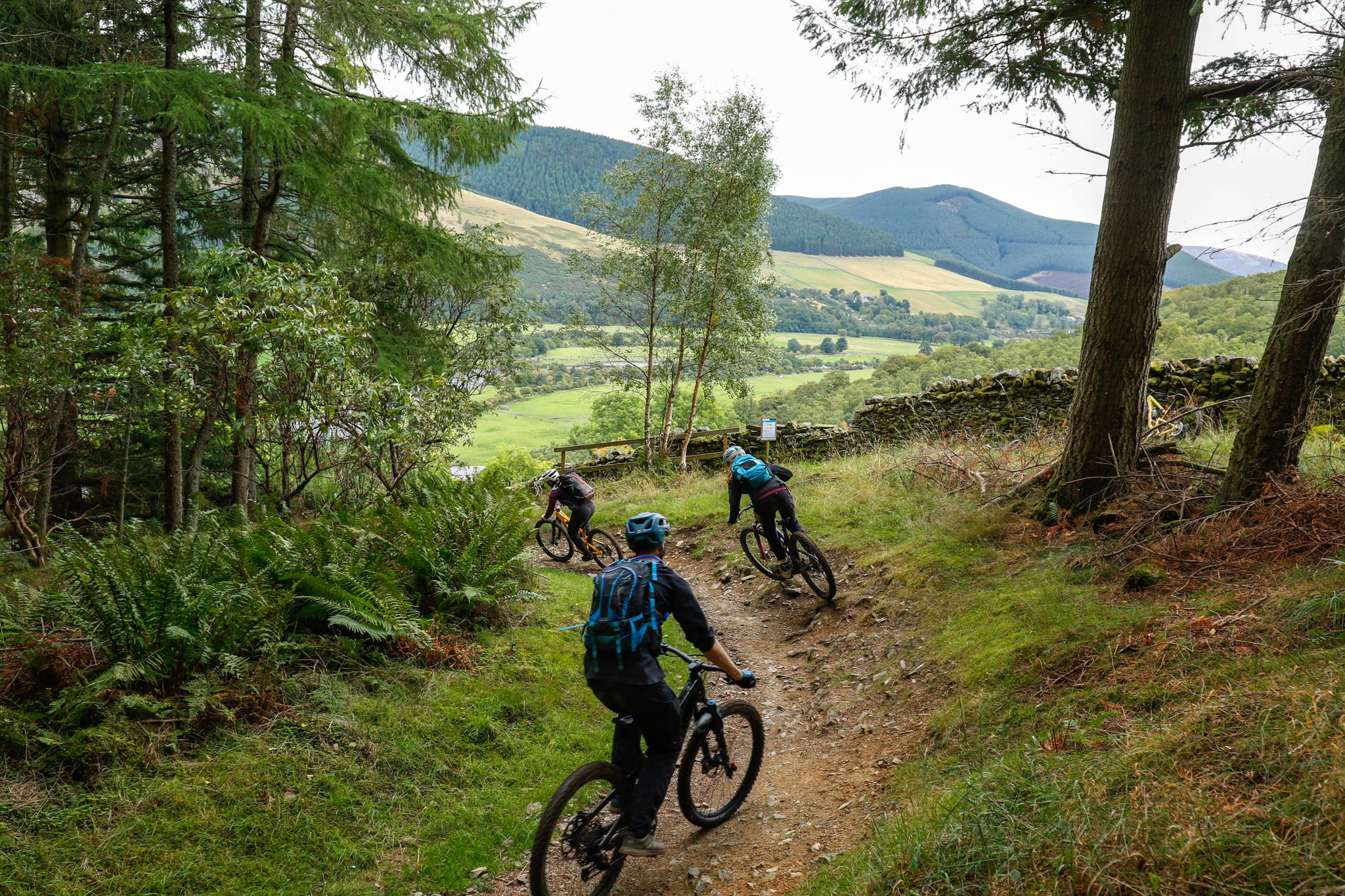 For Ride one, we visit the incredible Scottish Boarders town of Innerleithan for an "intermediate level" ride. Partnering with us is Tweed Valley Guides (part of Nukeproof dealer Tweed Valley Bikes). Lead guides Tommy and Fi are fully qualifed coaches as well as possesing amazing knowledge of some of the finest trails in the Tweed Valley.
The days are not just riding- on meeting in the back garden of Tweed Valley Bikes, we're greated with hot freshly baked scones and cakes and fresh coffees (thaks to the legend Val), plus the nessecery saftey briefing and introductions. Its also an amazing oportunity for some last second tweeks and set up.  
Saturday was billed as an "introducton to natural trails" taking on the Innerleithan side of the valley. Prior to heading out the Enduro World Series, we were joined by U21 World Champion Elliott Heap and Nukeproof-Sram Factory Racing bossman Nigel Page. A gentle paced climb up the innerleithan side of the hill, with Fi taking a riding positon and technique clinic prior to dropping into the first of our four descents.  
Most riders had shied away from Innerleithen, with its reputation for "Downhill Trails" only. But as a group everyone was coached down some hidden gems of some fine technical singletrack. With Photographer Connel on hand we even smashed out an impromptu photo session before heading back to base. The Valley's legendary chef Val, had layed on an incredible feast for all, providing some much needed nurishment as well as space and time to relax and chat bikes with the riders.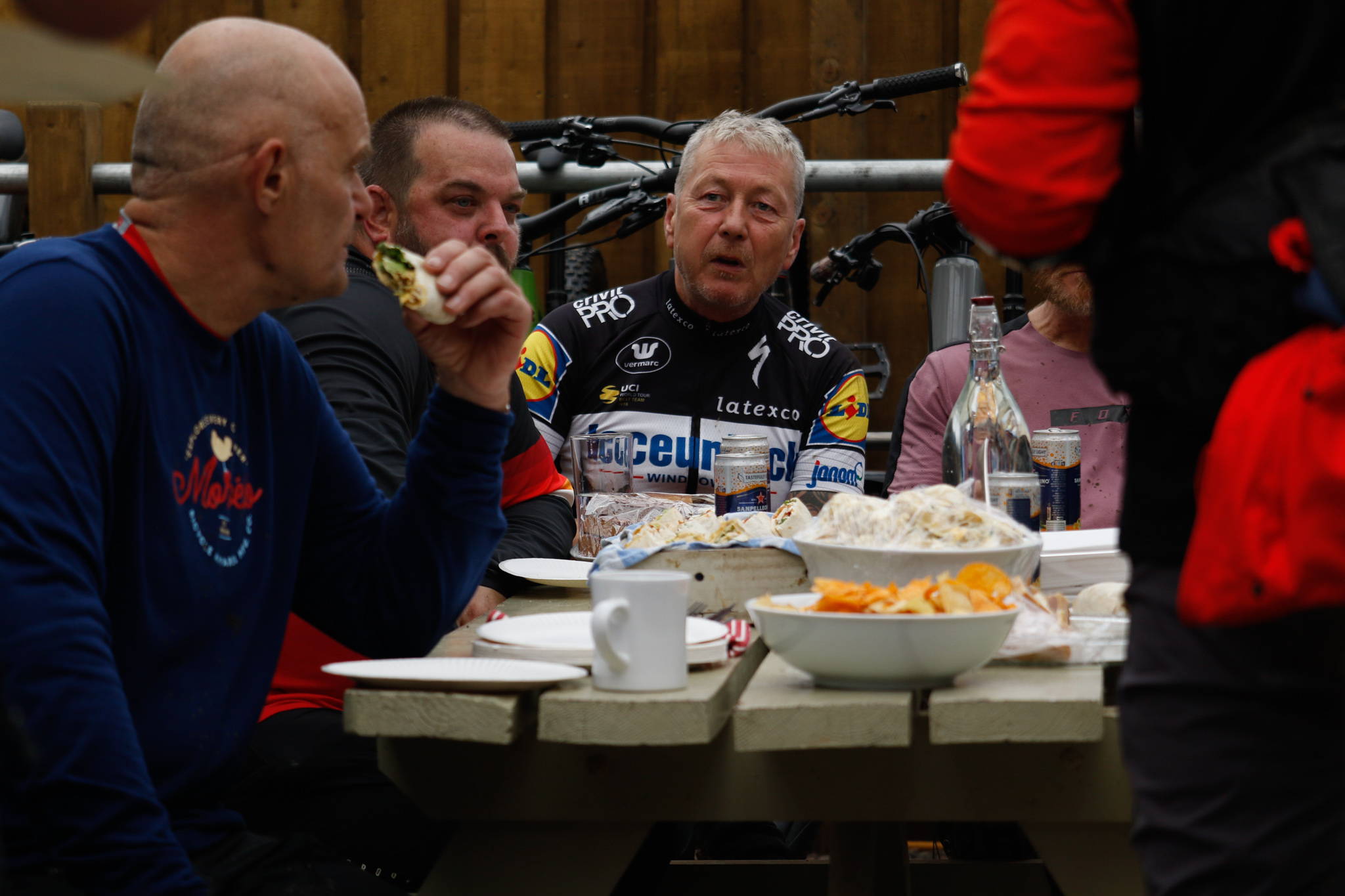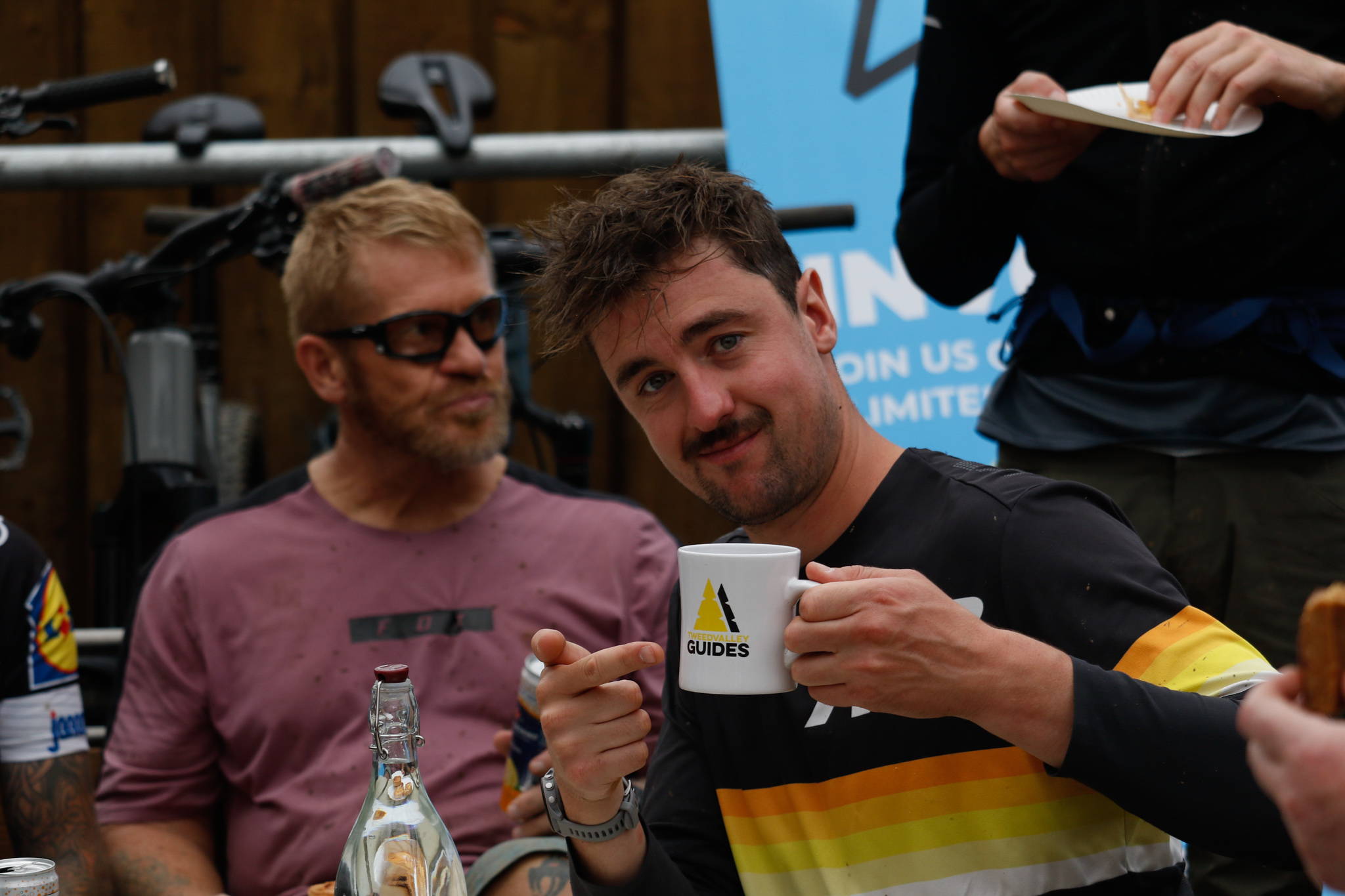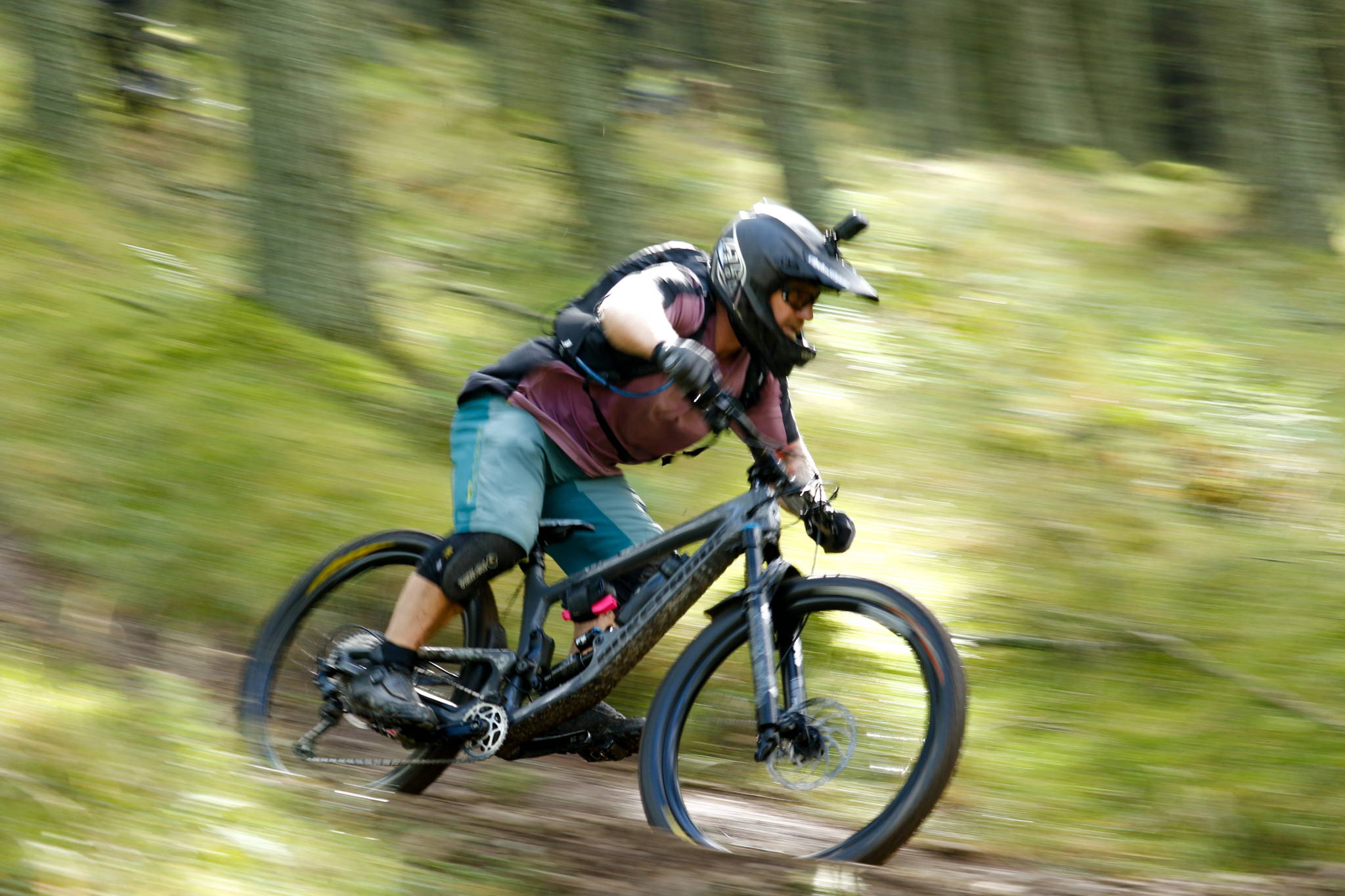 ---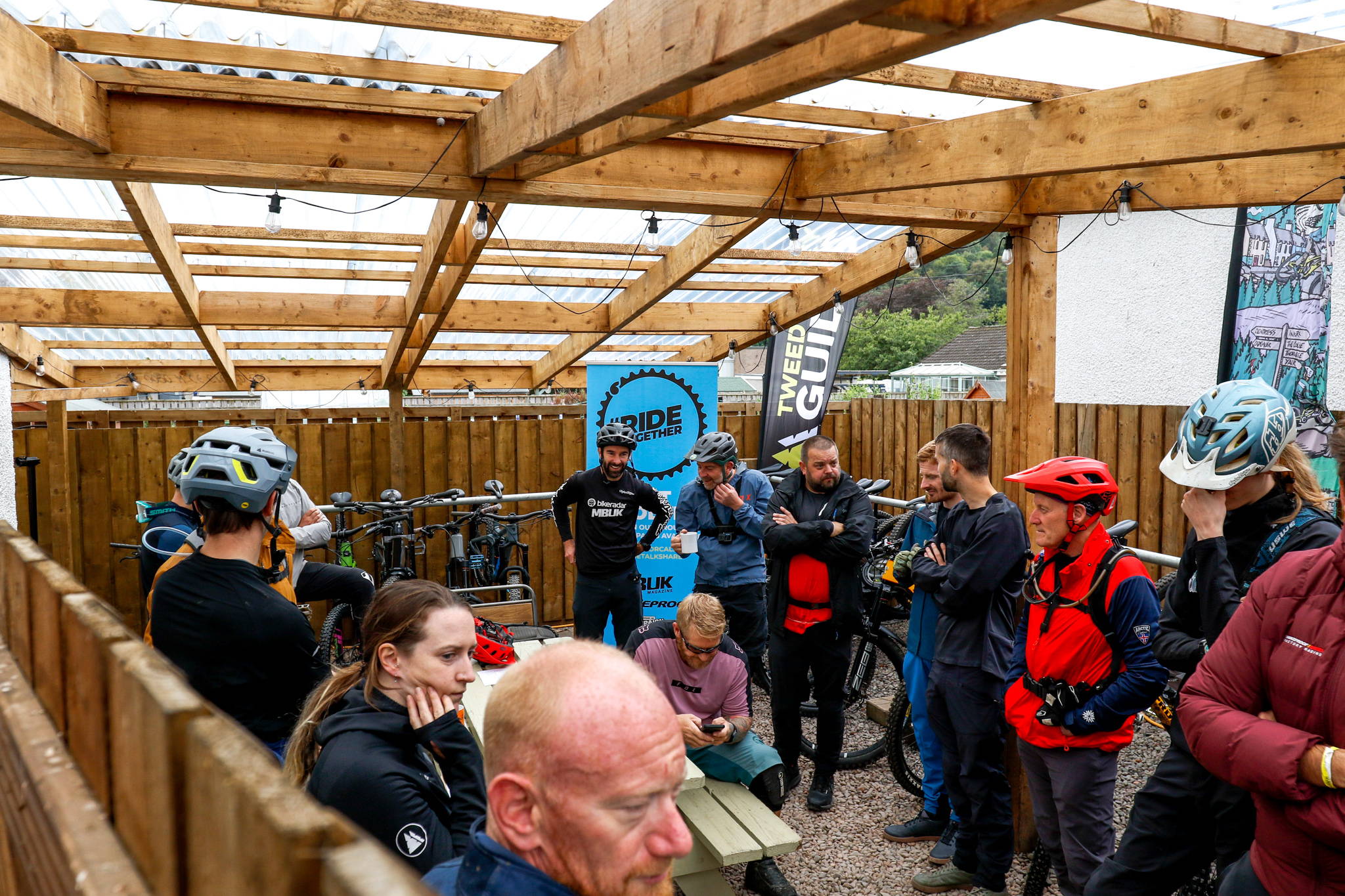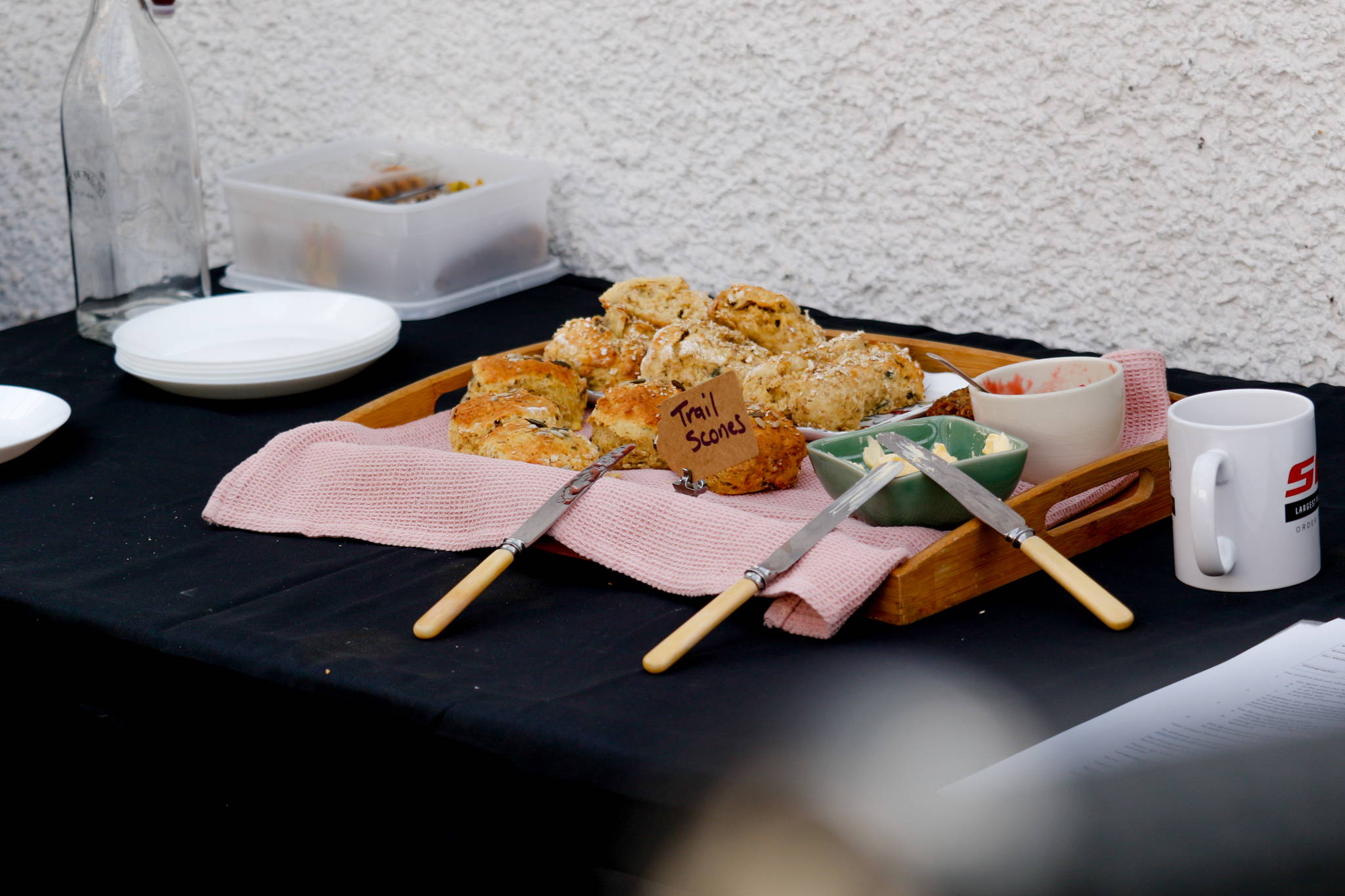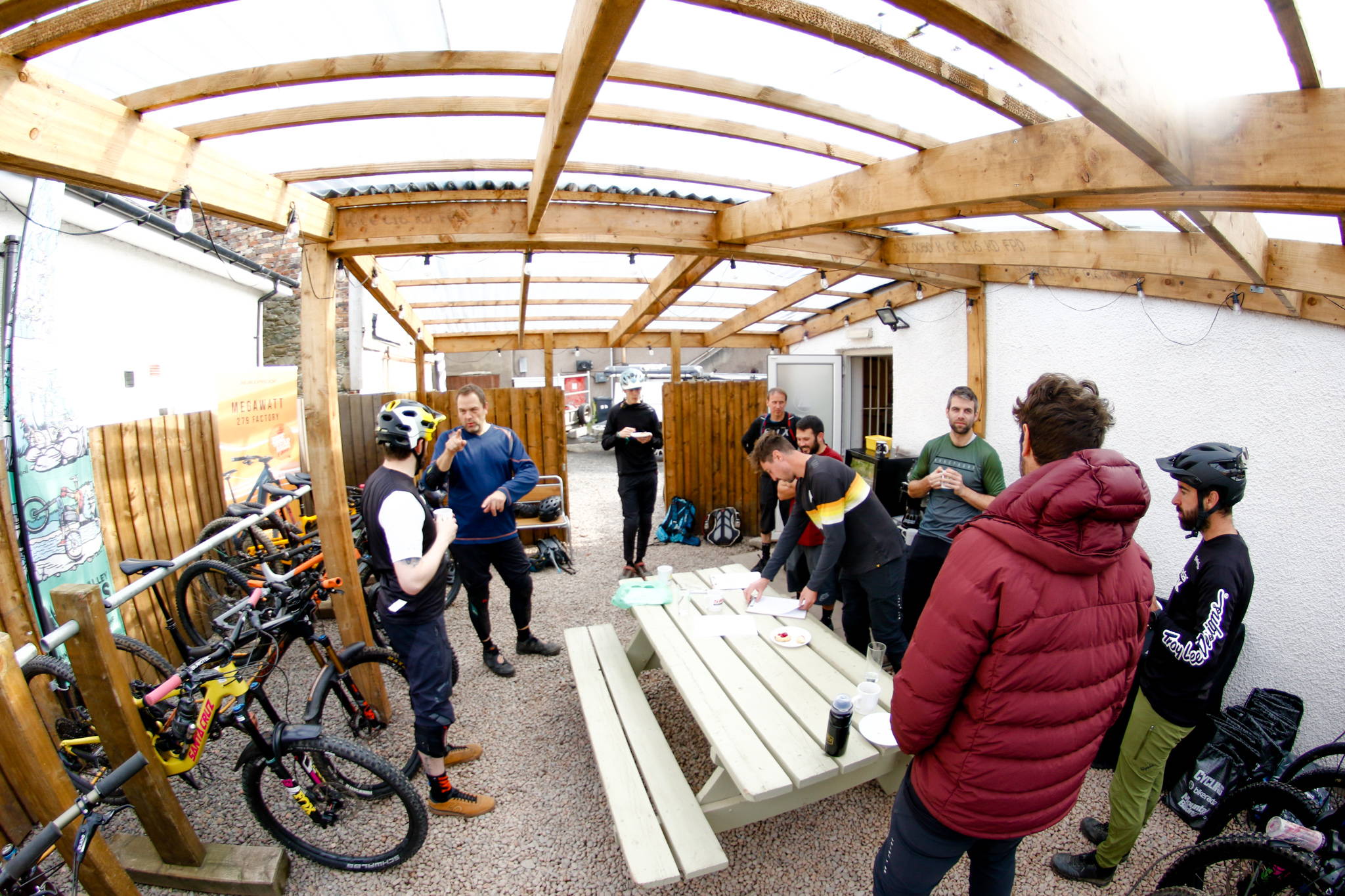 The Sunday was billed as an introduction to the Golfie, slightly longer techical descents, with a little more climbing. Again hot scones and Coffee welcomed our 10 guest riders. Both days featured Ride Together Co-Founder's, MBUK Tech Editor Rob Weaver and Nukeproof Global Marketing Manager Rob Sherratt to oversea the concept.  
For anyone that has not ridden the "Golfie" side, it's trails formed the home of the recent Tweed Valley, Enduro World Series. Big climbs and long descents, but again with the skill and experiance of Fi and Tommy from Tweed Valley Guides to support all the riders down.
Again, a social climb up to the top of the golfie gace everyone chance to chat, get to know each other and have a good laugh. At the end of the 30-40 min climb, most barries were broken and it was just like riding with a big group of mates. Again at the top Fi and Tommy lead a skills sessions, prior to dropping into a few of the Golfies finest trails.
Some 2 hours of climbing and descending later the proverbial "tattie bag" was empty and we were all down to the skins. Luckily for us, Val was once again on hand to feed the troops. A huge thank you to everyone that came to these rides.
The take away from the days was to see riders swapping numbers to arrange future rides together with a Facebook Group avaliable for those wishing to connect and arrange ride outs. Our hope from the event is that we can start to build more groups/ clubs to form in local areas. If you have the ability to do so maybe you too could welcome and support riders to enjoy your local trails.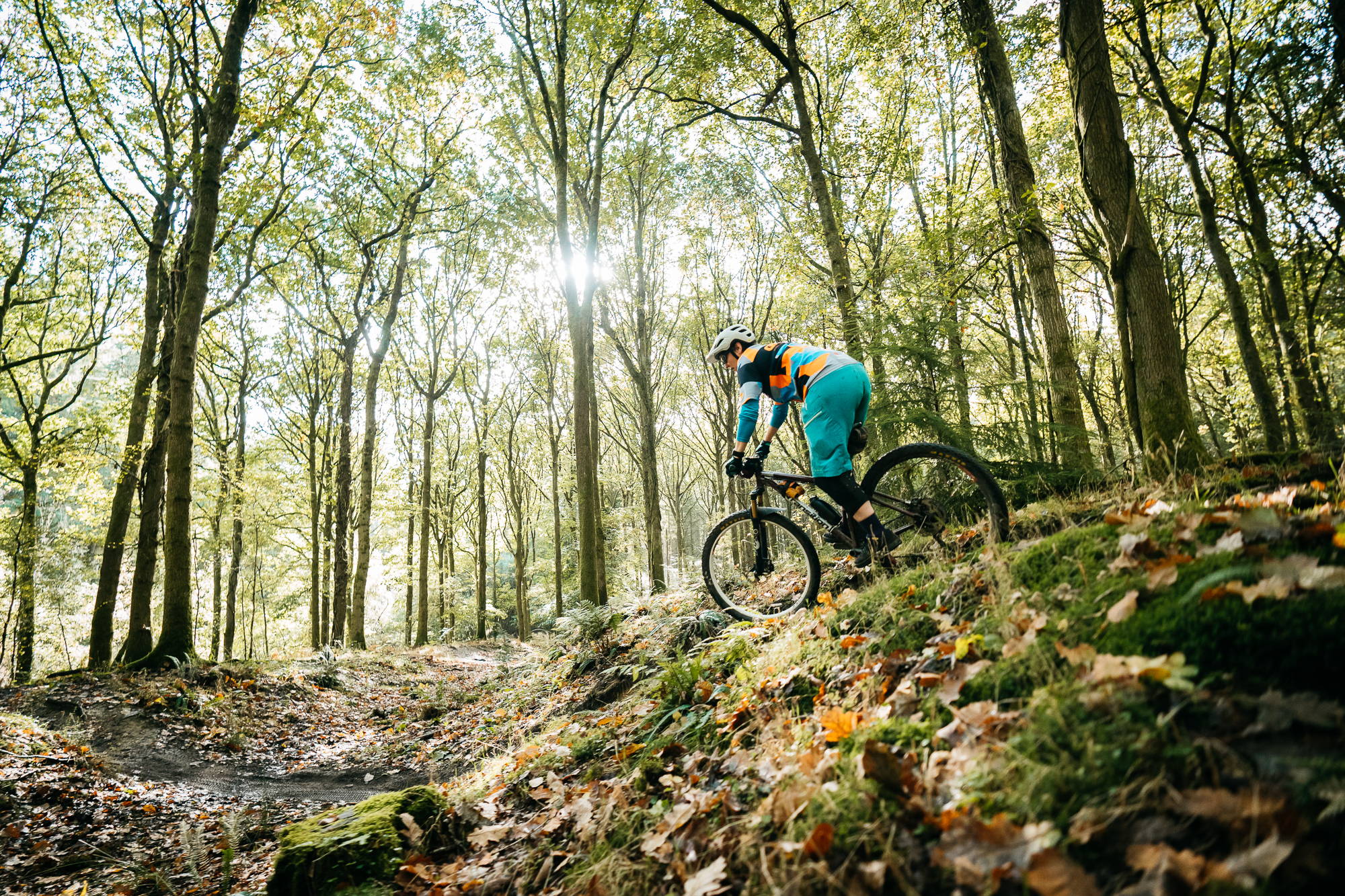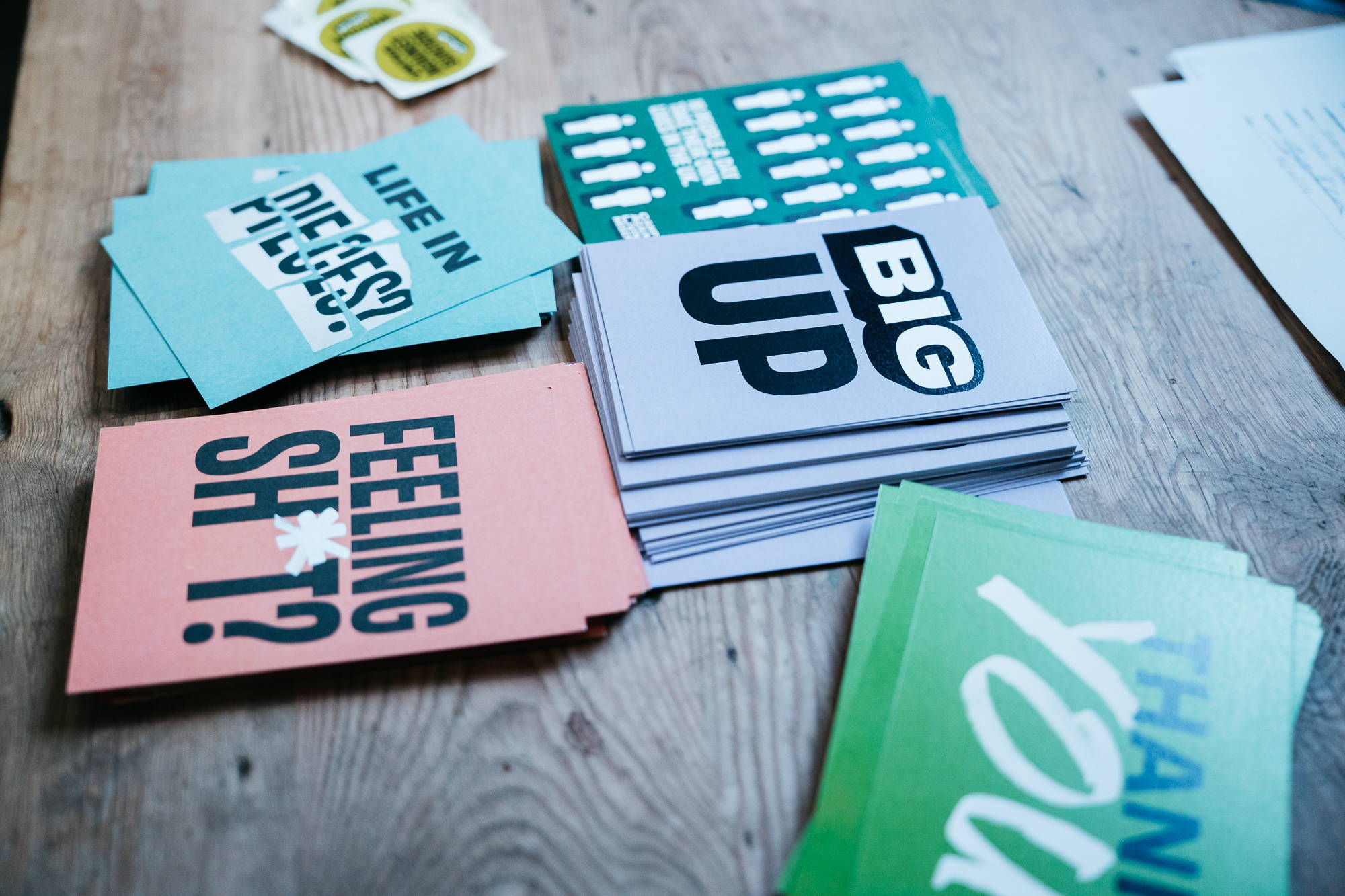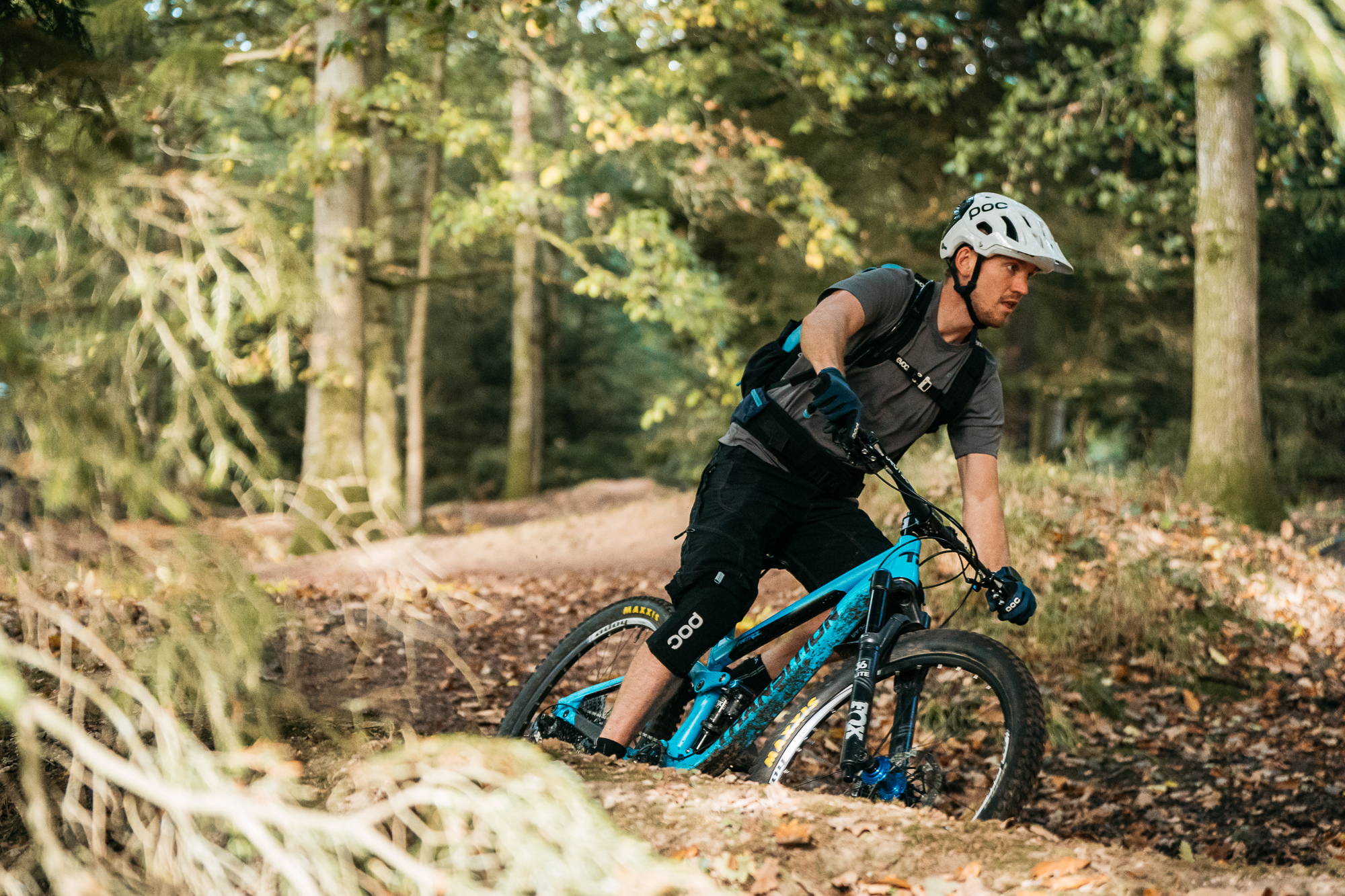 ---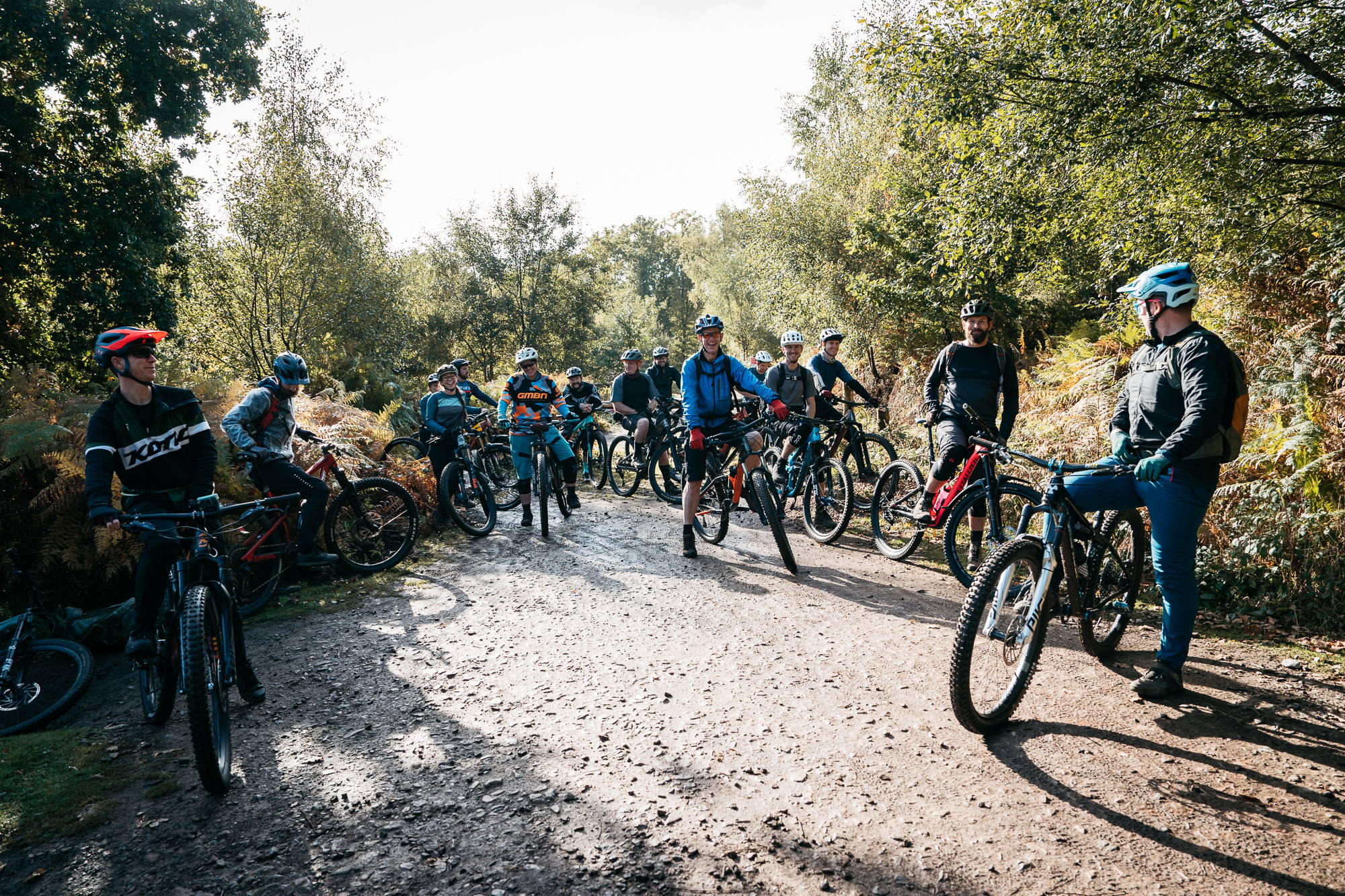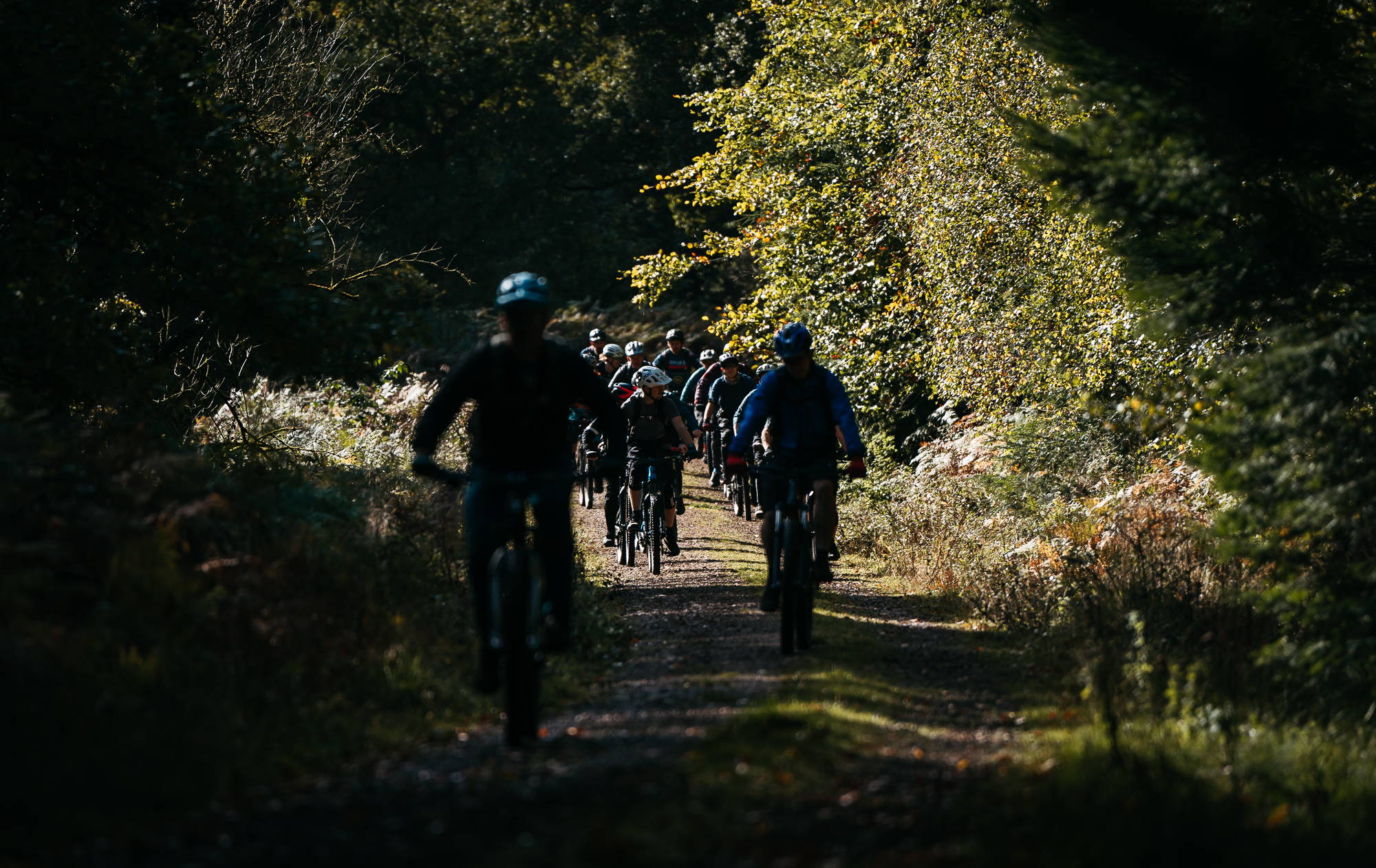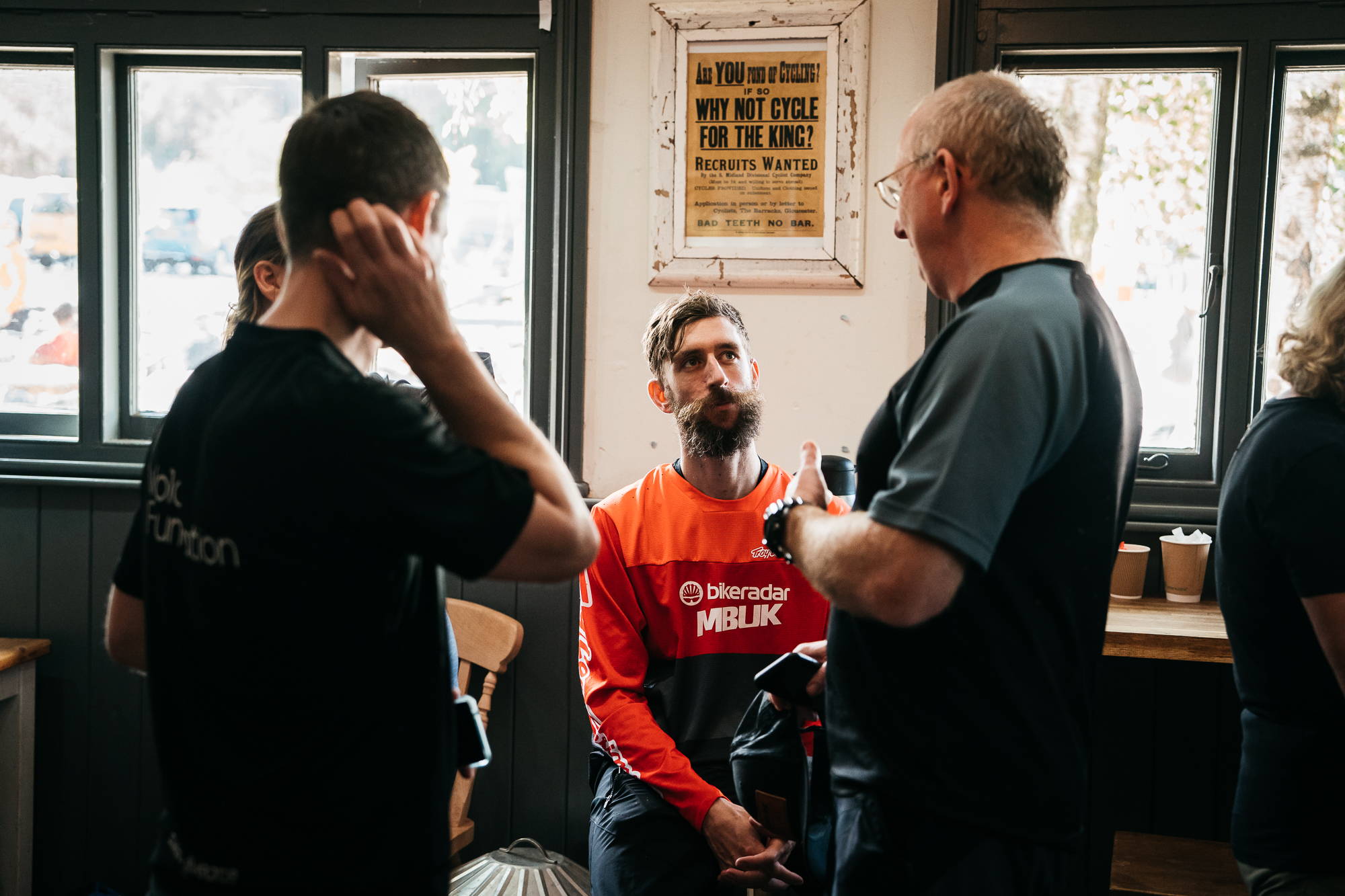 The second event in the Ride Together series took place in one of the MTB mecca's of the UK, the Forest of Dean. Bordering England and Wales, the forest is one of the largest network of trails in the UK, centrally located it's a perfect spot to meet up for a group ride.
We were lucky enough to start our day with our friends at Pedalabikeaway, taking care of the refreshments and giving an opportunity to get to know one another before kicking off the riding on this sunny Sunday. Over our steaming coffees, one of two of our partners CALM, talked through the importance of the work they do, giving some context and understanding on why these rides are so important for our mental health and highlighting some valuable resources available.
A group of ten of us headed out to the skills area of the forest to begin the riding, offering Coaches Gareth and Windy (Wye MTB's Finest) the chance to work out how everyone can get the best out of their day with a few coaching tips before continuing on a 2hr loop taking in some technical track along with some gentle climbs and flow trails. Photographer Ian was doing his best meerkat impression, popping up in the woodland when you least expected getting the all-important snaps from the day.
Winding through the incredible (and unexpectantly sunny) FOD, the pace and conversation were flowing, with many riders finding common riding locations and already planning their next ride. As the loop came to the final track, the stoke was at an all time high finishing on Launchpad, a track we challenge not to finish with a smile on your face, regardless of ability or fitness.
Heading back to base, Pedalabikeaway provided some much appreciated lunch enjoyed over some post ride analysis (mainly how fun the descents were). The stoke was evidently still running high as most of the group headed up for another lap of Launchpad, meanwhile others arranging future riding plans and swapping notes on their favourite riding spots.
What a way to spend a Sunday.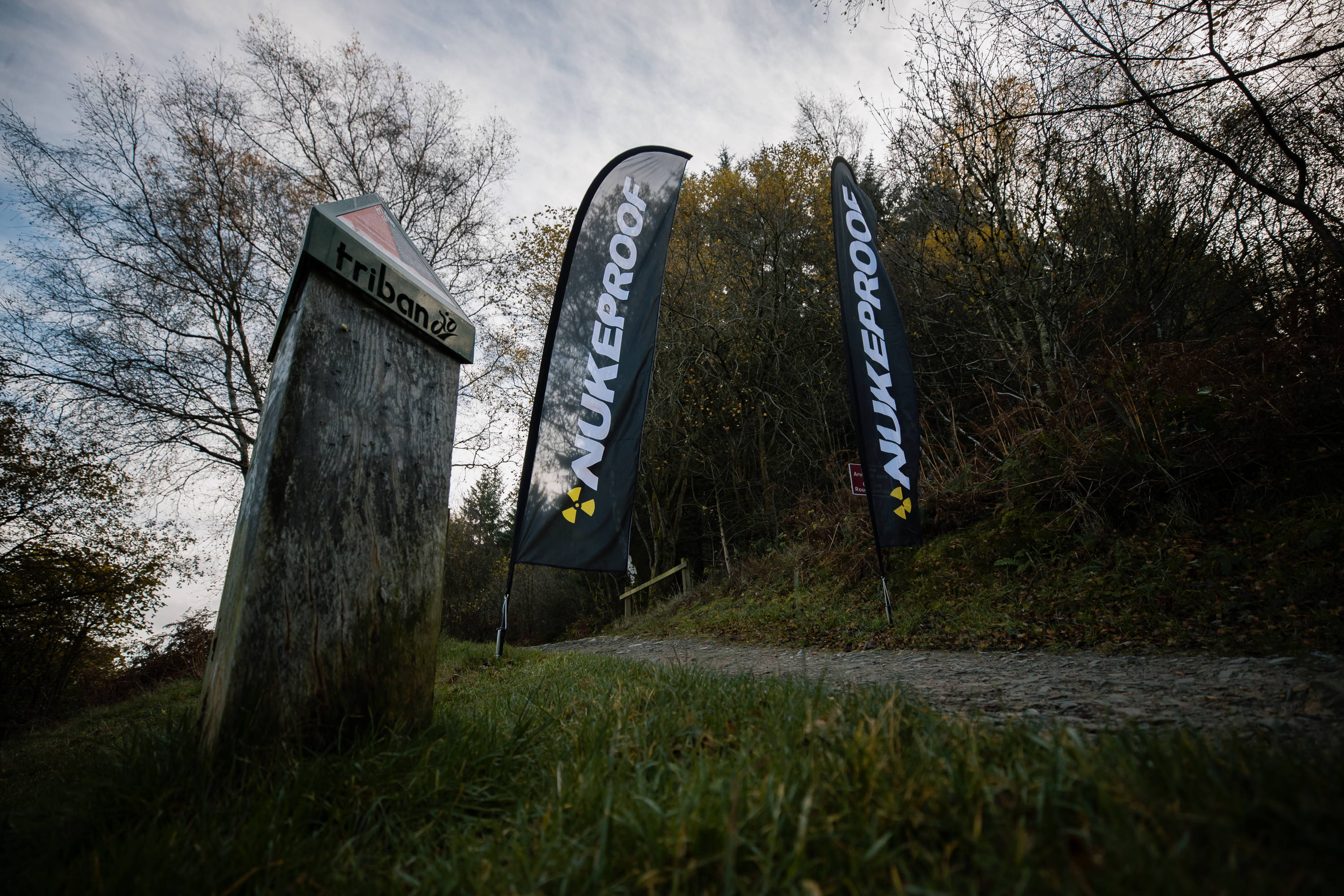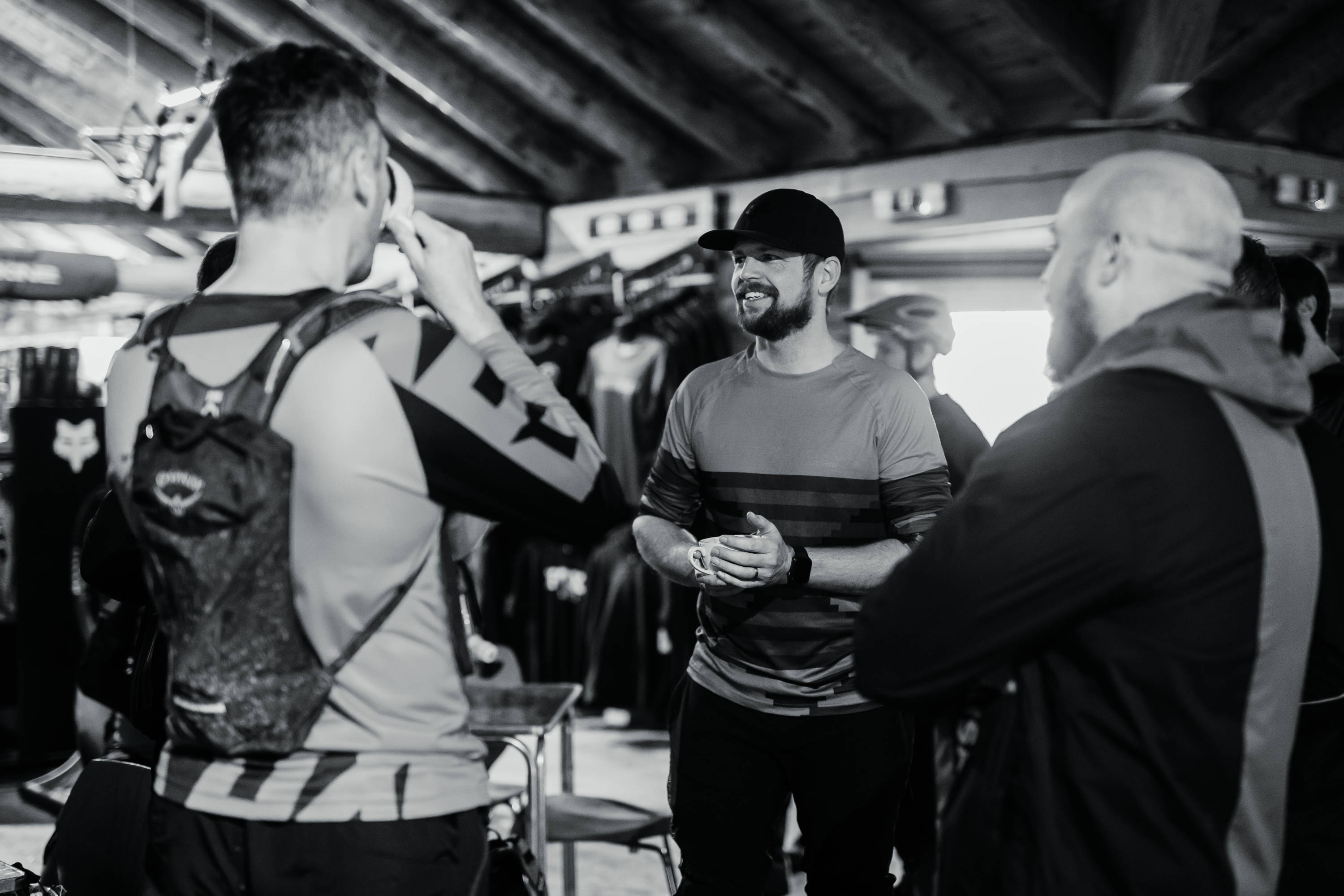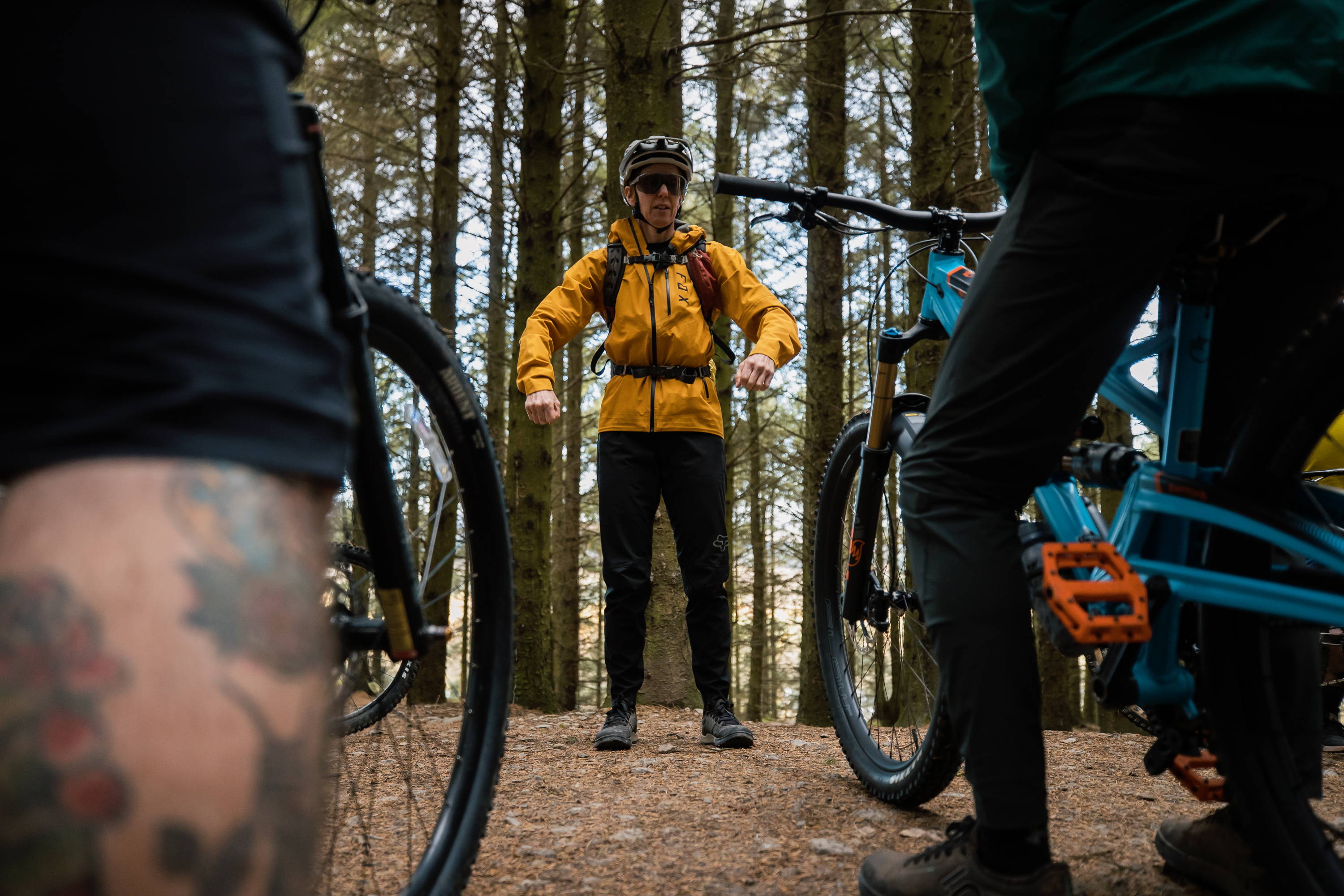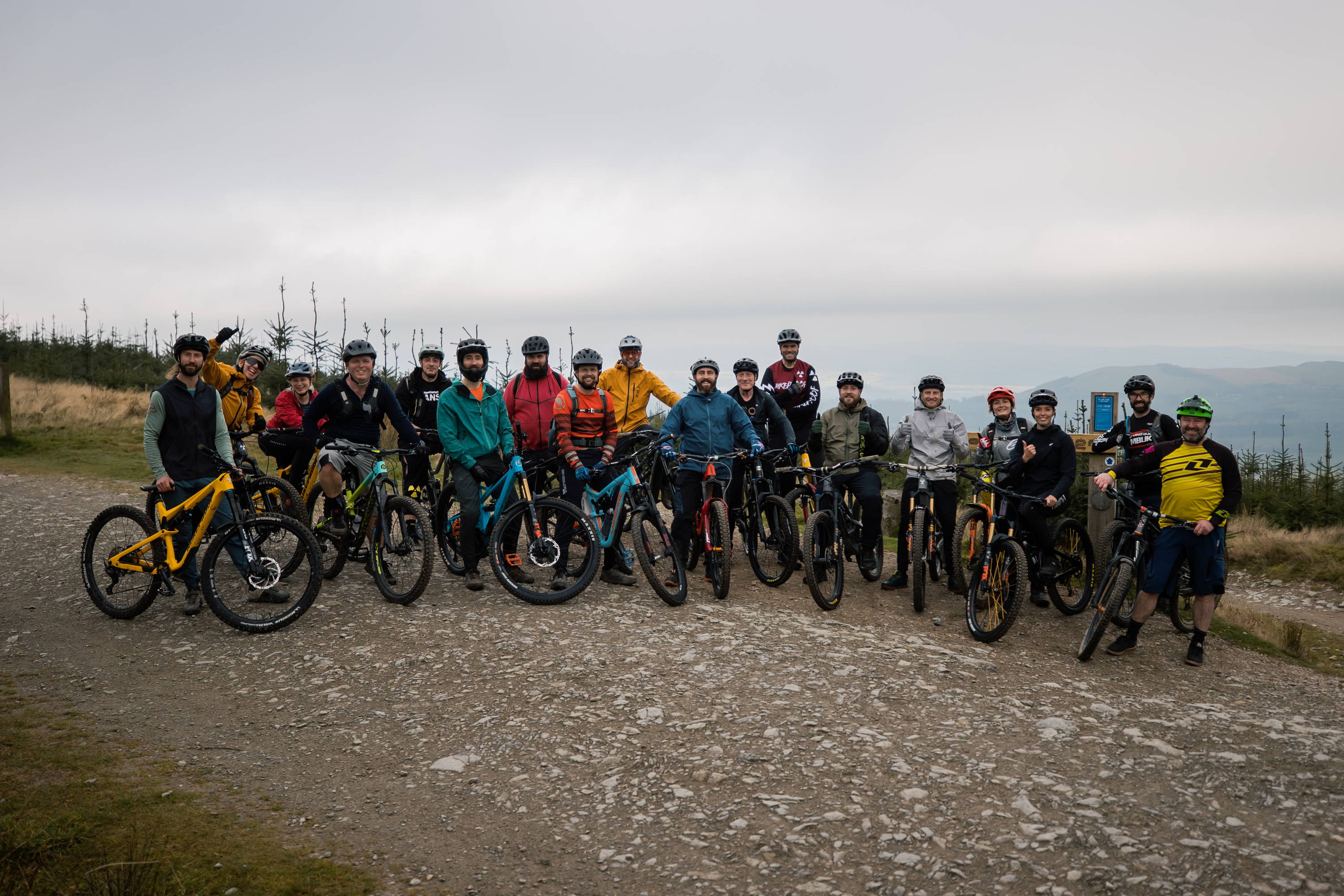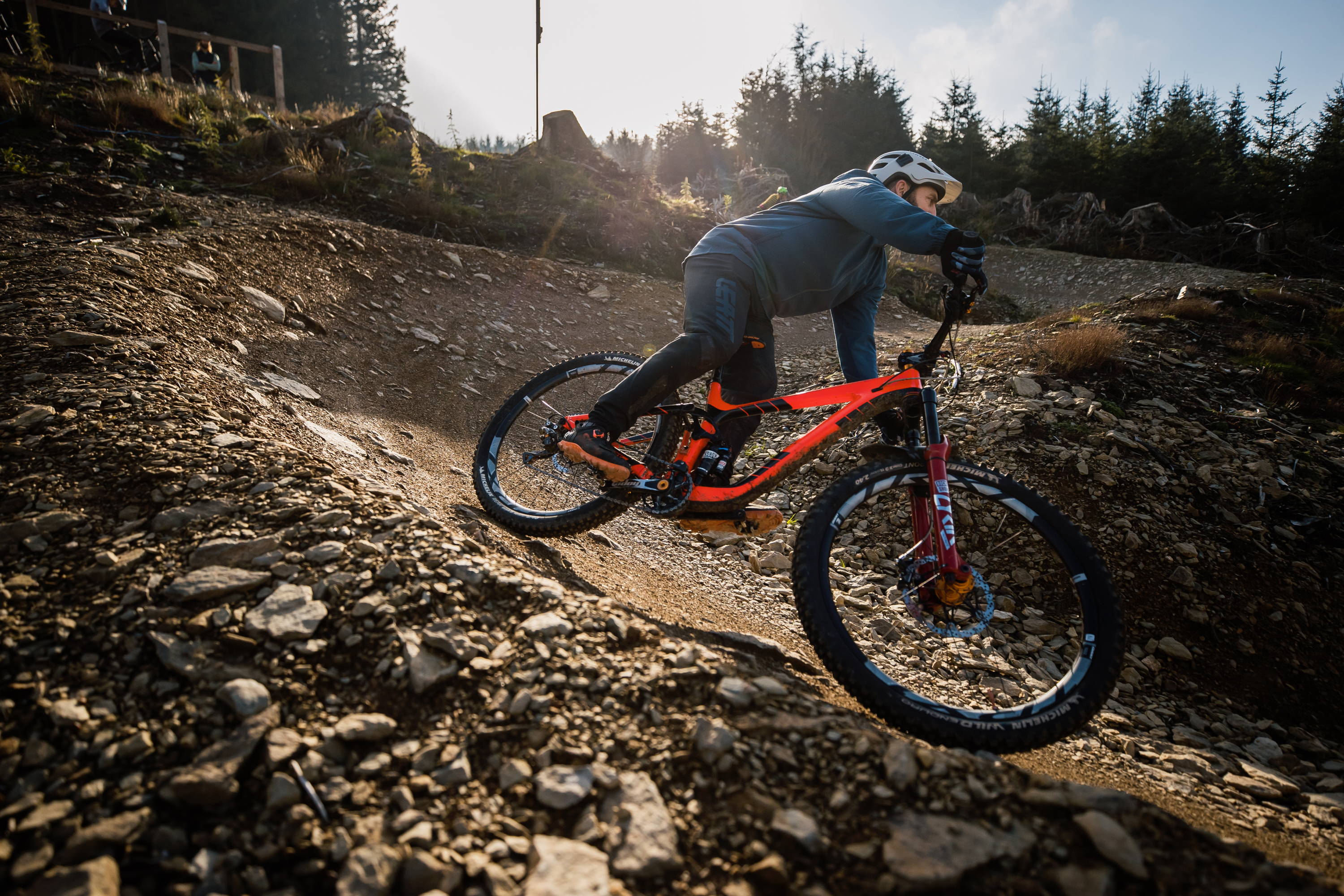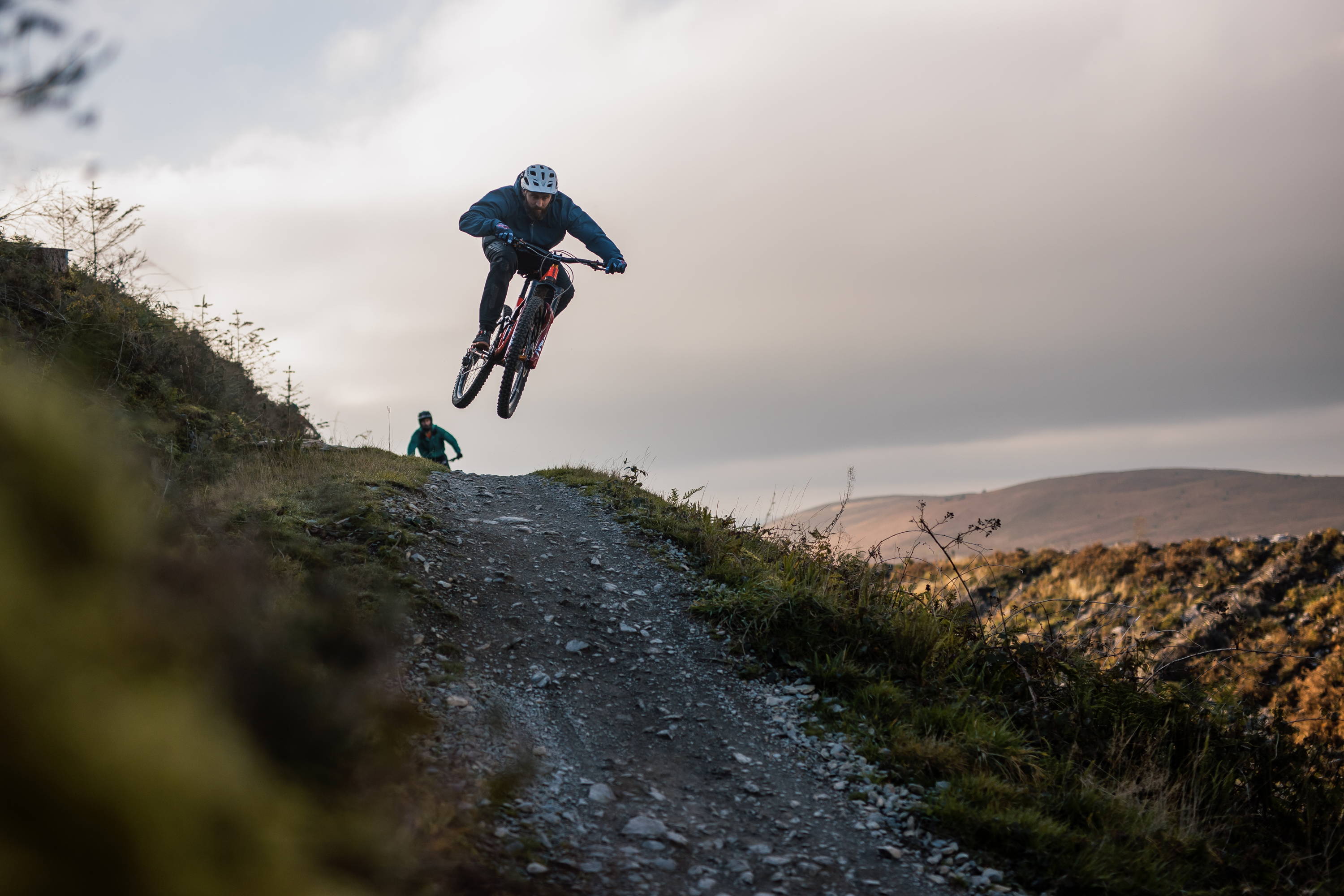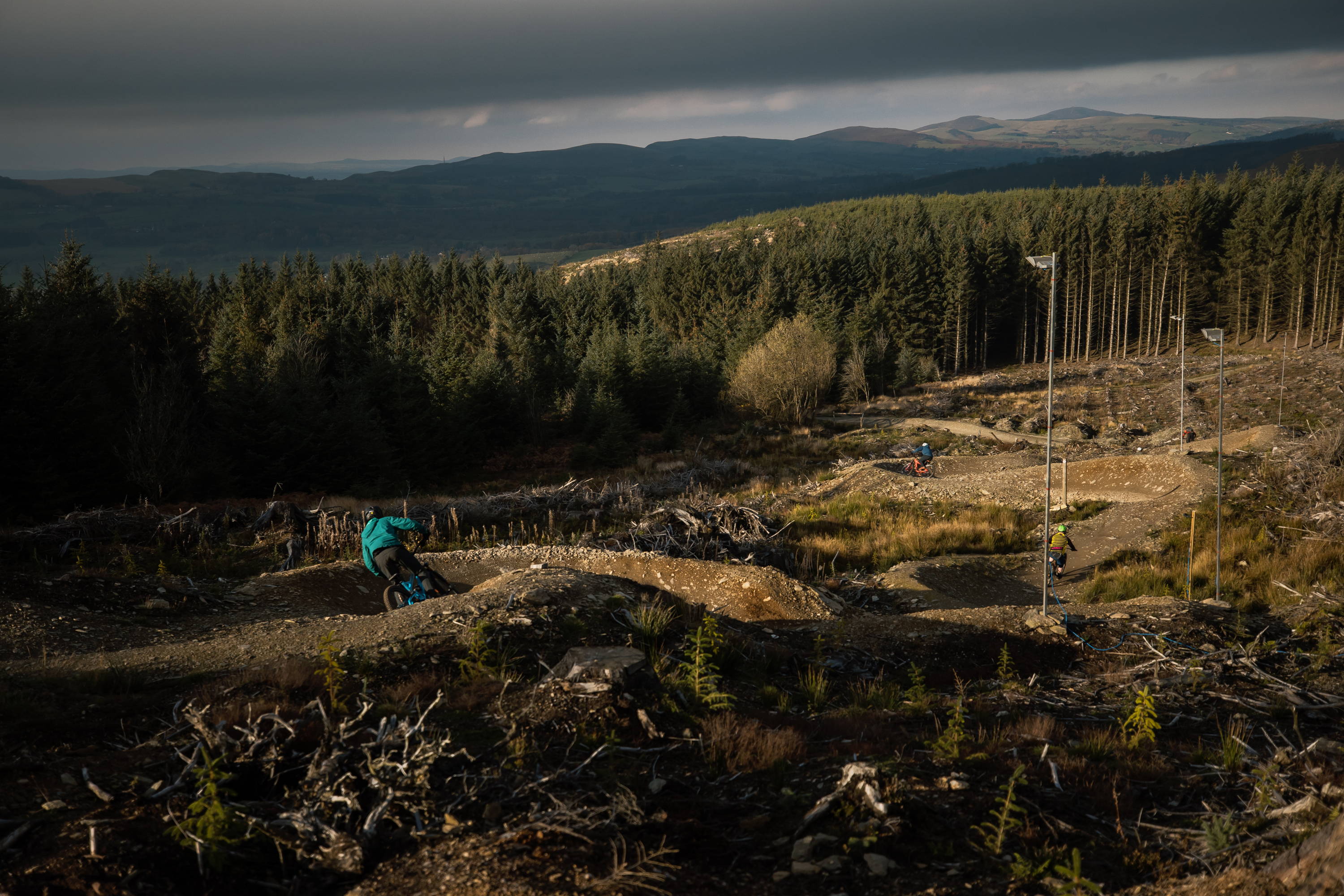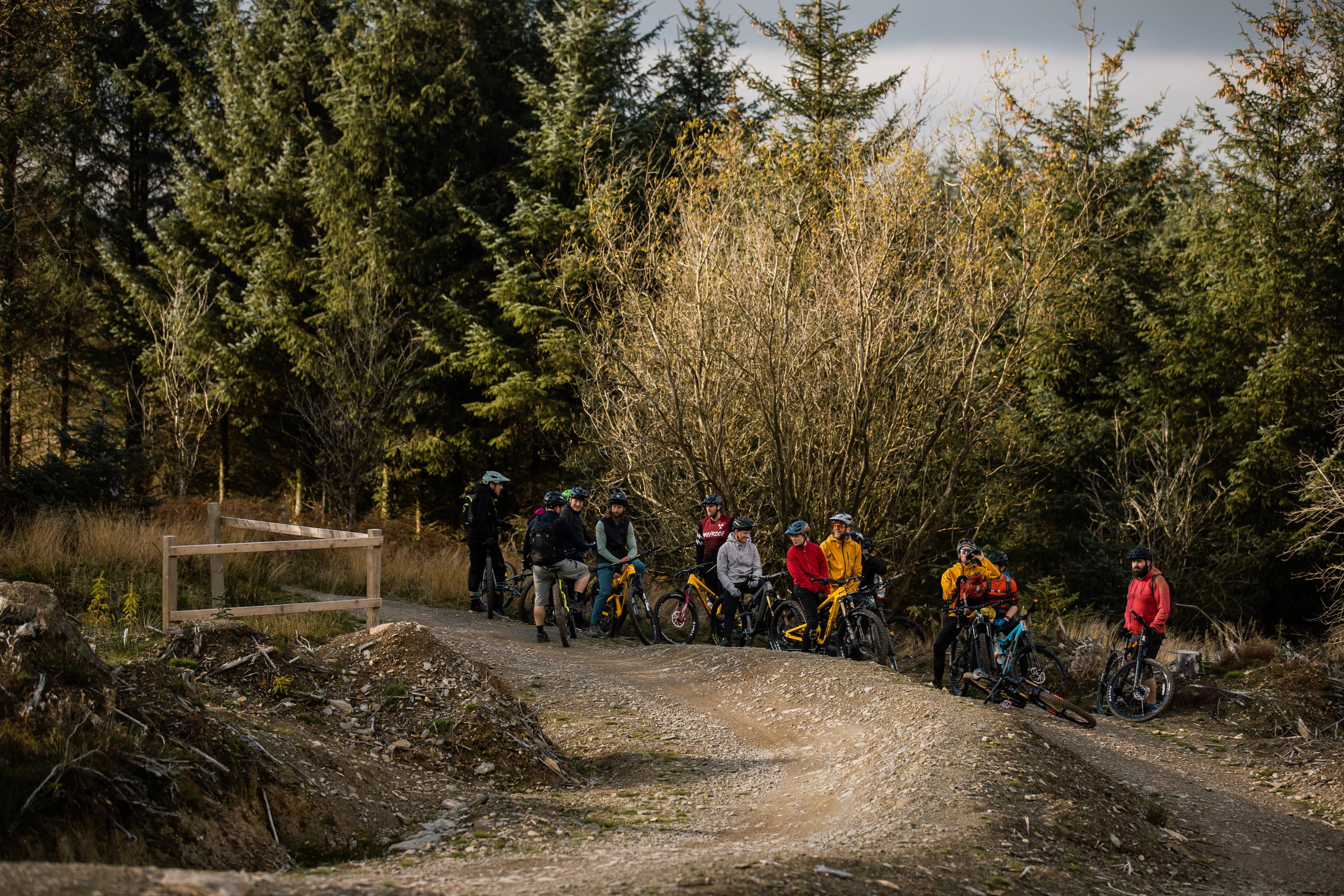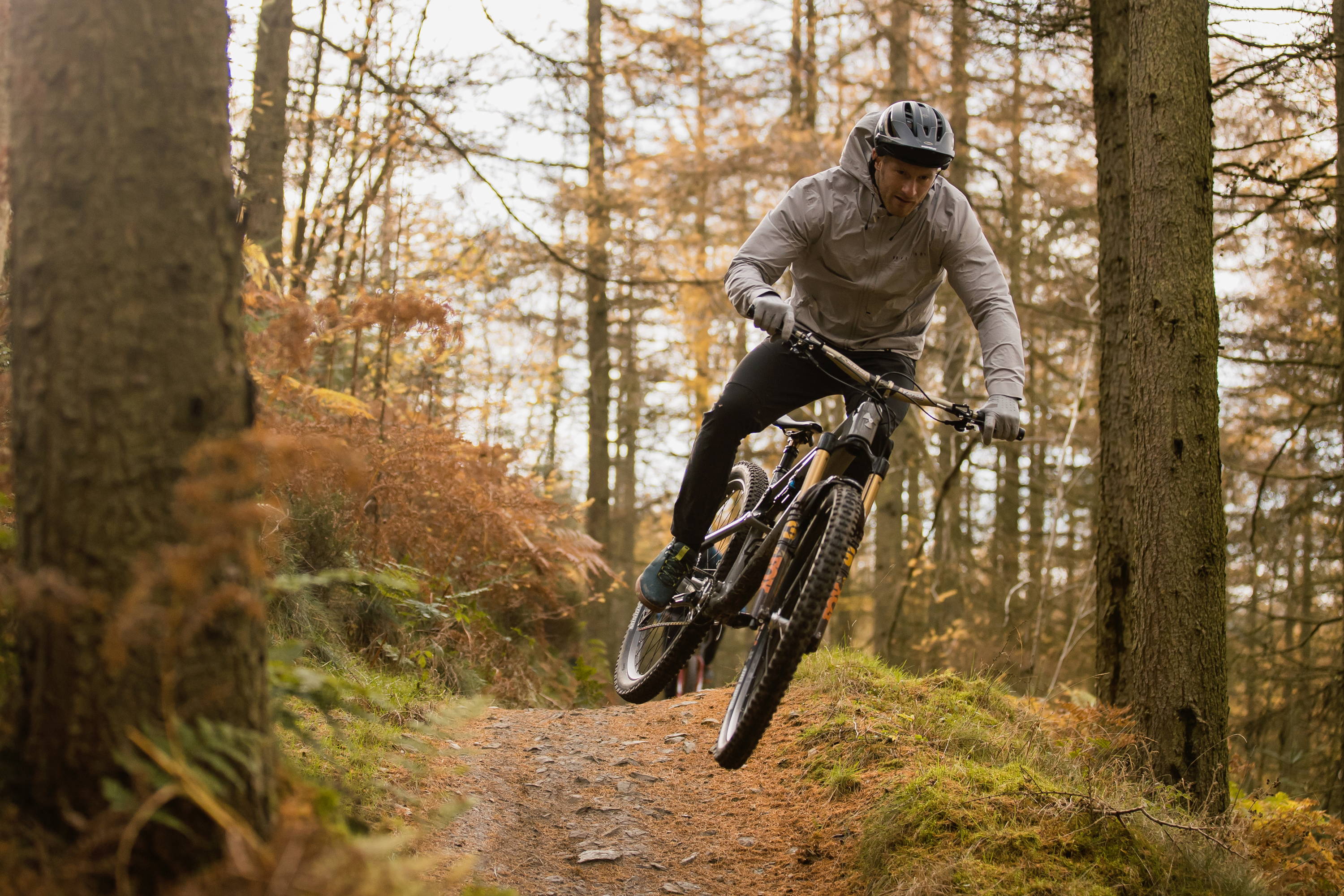 Short days and long nights, November can sometimes feel a somewhat ominous month and be tough on the old noggin'. As the weather changes, getting out for a ride can be a challenge for many of us. It's the time of year that it's even more important to lean on your riding mates for that little bit of motivation to #ridetogether.
But flip that on its head and look at the positives, crisp/ clean air and sloshing through the mud, its awesome to embrace your inner 5-year-old child. It's time to embrace the challenge, get out, get the blood pumping, and enjoy each and every blue-sky day.
For our final Ride Together ride the weather god smiled on us. A perfect autumn day with almost dry trails (almost like we planned it). For the final leg of the tour was hosted by the team at OnePlanet Adventure trail centre in Llandegla, North Wales. Home to a wide variety of trails for riders of all ability. Alongside the centre is also a trail skills area, pump track and freeride line to develop your skills all topped off by one of the finest cafes this side of Offa's Dyke. Situational outside the now world-famous town of Wrexham, the centre is all within a couple of hours of Manchester, Liverpool and Chester.
The format for #RideTogether is getting pretty familiar, meet up, grab a brew, chat bikes and head out for some coaching, followed by a ride. All this under the watchful eyes of fully qualified guides. This time OPA kindly provided local legend "Lardy" and ex British Downhill Champion Al Bond as our guides. First up was a quick trip to the skills area for some "Jumps & Drops coaching and basic skills to hone riders cornering skills. Joining us for this ride was Nukeproof stars Meg Whyte, Adam Brayton and good friend for the brand Katy Winton'.
Ride Together is all about doing just that, with a casual pace, no rider is left behind and there is plenty of shorts breaks to keep the group together and have a good chin wag. Starting on the affectionately named "2-mile climb", the ride took blended a selection of "blue" and "red" graded trails, taking in swooping berms, flowing singletrack with some punchy climbs. Enough for novice riders to master skills and fun for more experienced riders to find their flow.
A key part of #RideTogether is having a world class photographer along to document the ride. This ride we were joined by the award-winning Laurence Crossman-Emms, getting snaps for rider's mantle pieces and share with others. What started as a group of 12 individuals, ended with fist bumps, smiles and a new bunch of buddies as we landed back into the trail centre.
Part of the special sauce of Ride Together has been to post ride brew and food. Riders were treated to some top notch "chef'ing" and the opportunity to chat with each other, the pro's, comparing riding spots, highlights from the day and link up for their next ride out. The camaraderie was clear to see, bikes are a fantastic tool to bring a group of strangers together and allow them to connect.
A huge thank you to all the riders that joined us and Guinee pigged the 2022 dates, we hope you enjoyed it as much as us. This was the final tour for 2023, but working alongside MBUK/ Bike Radar, we are sure you will see #RideTogether events return in 2023.  
Watch this space for 2023 dates…
---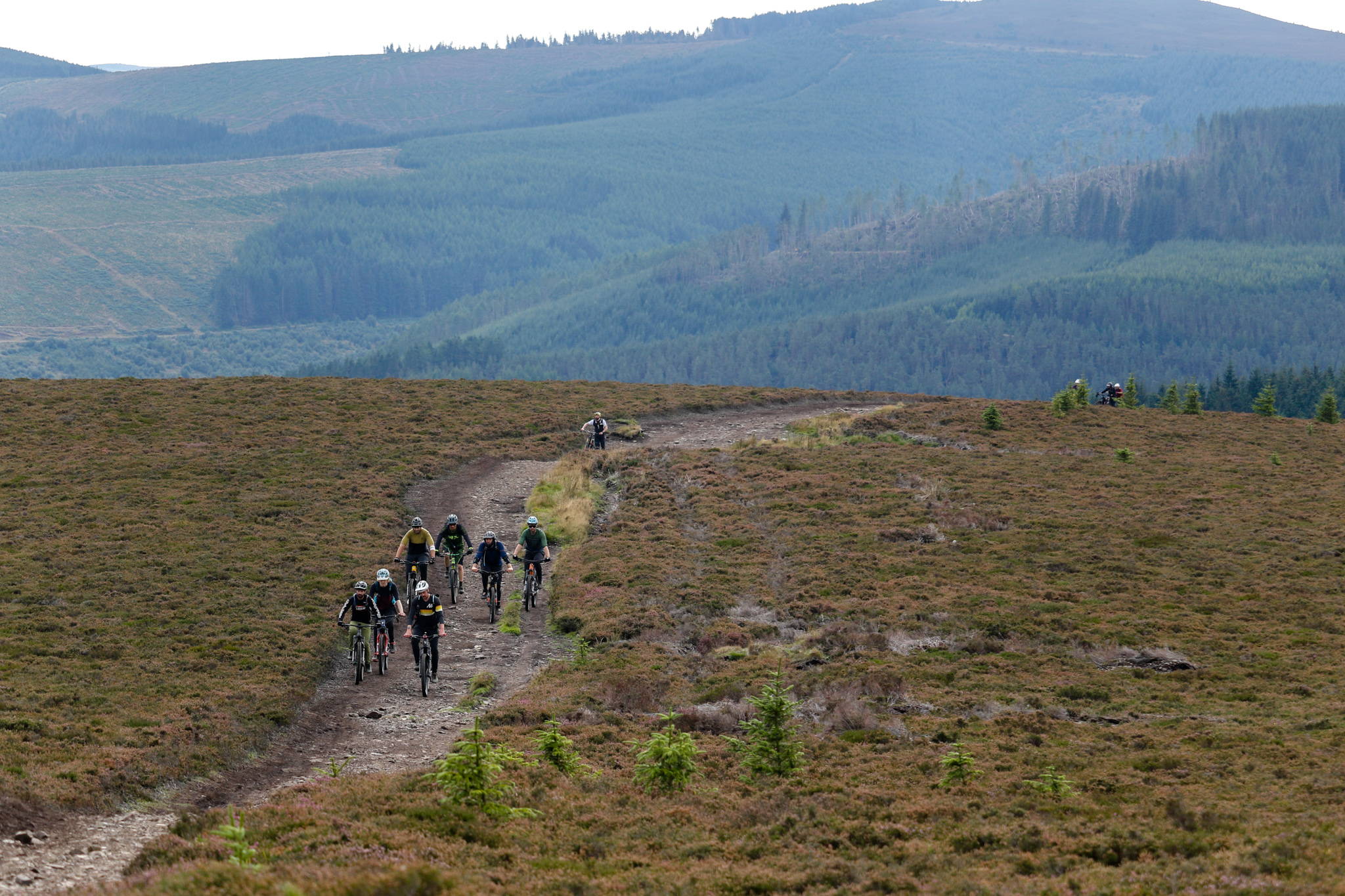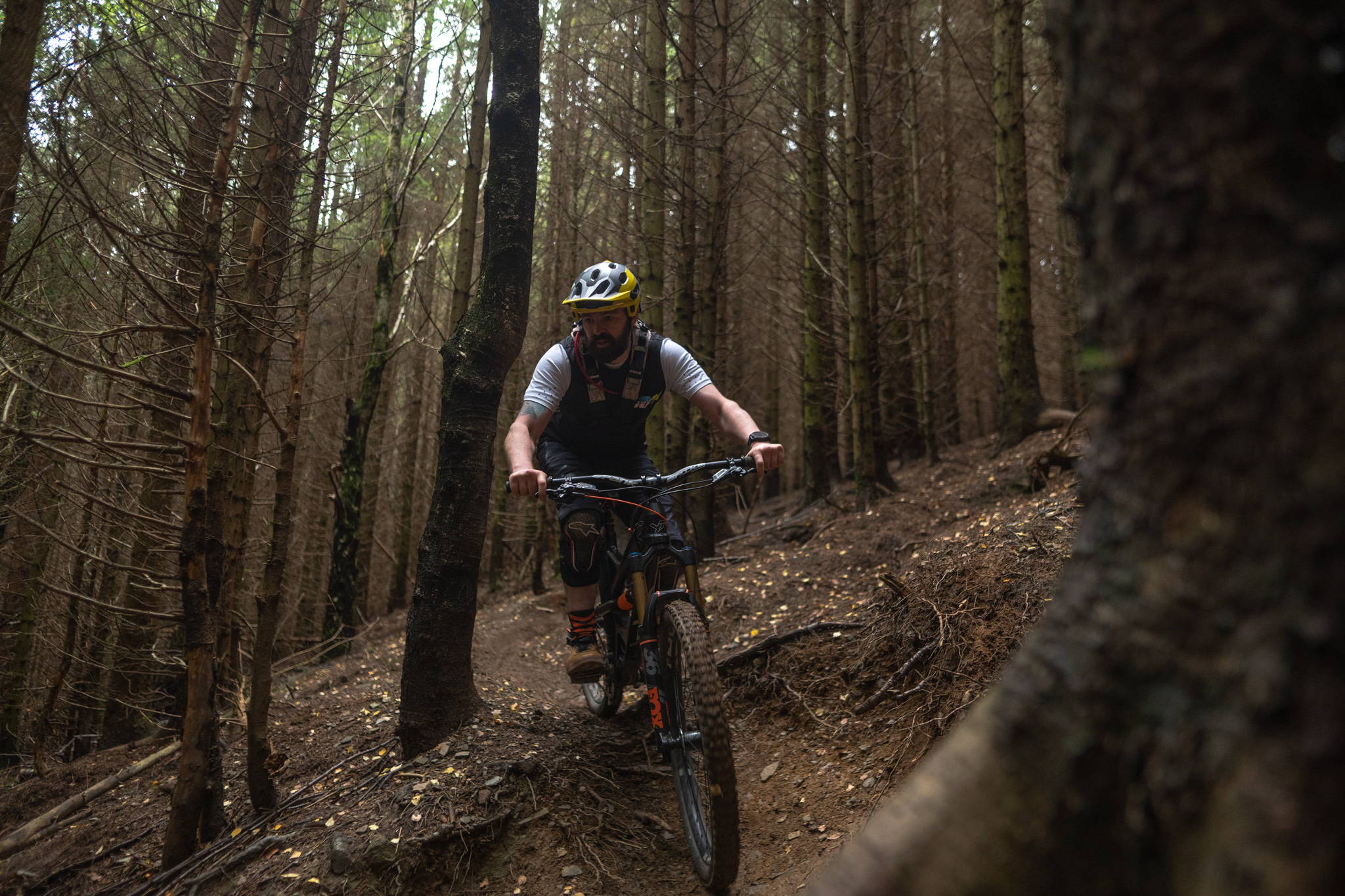 Stay tuned for 2023 news on #RideTogether...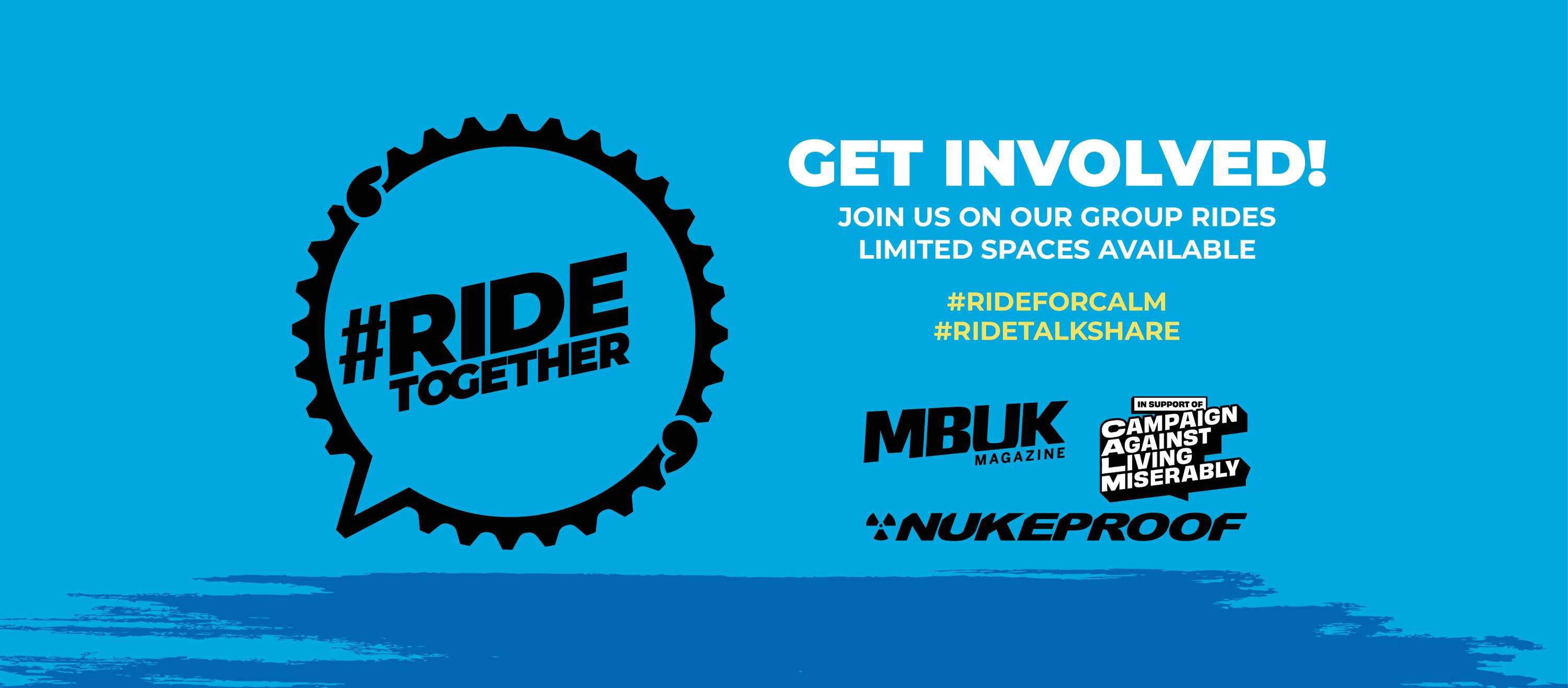 ---