rider-pov-nukeproof-at-the-cam-zink-invitational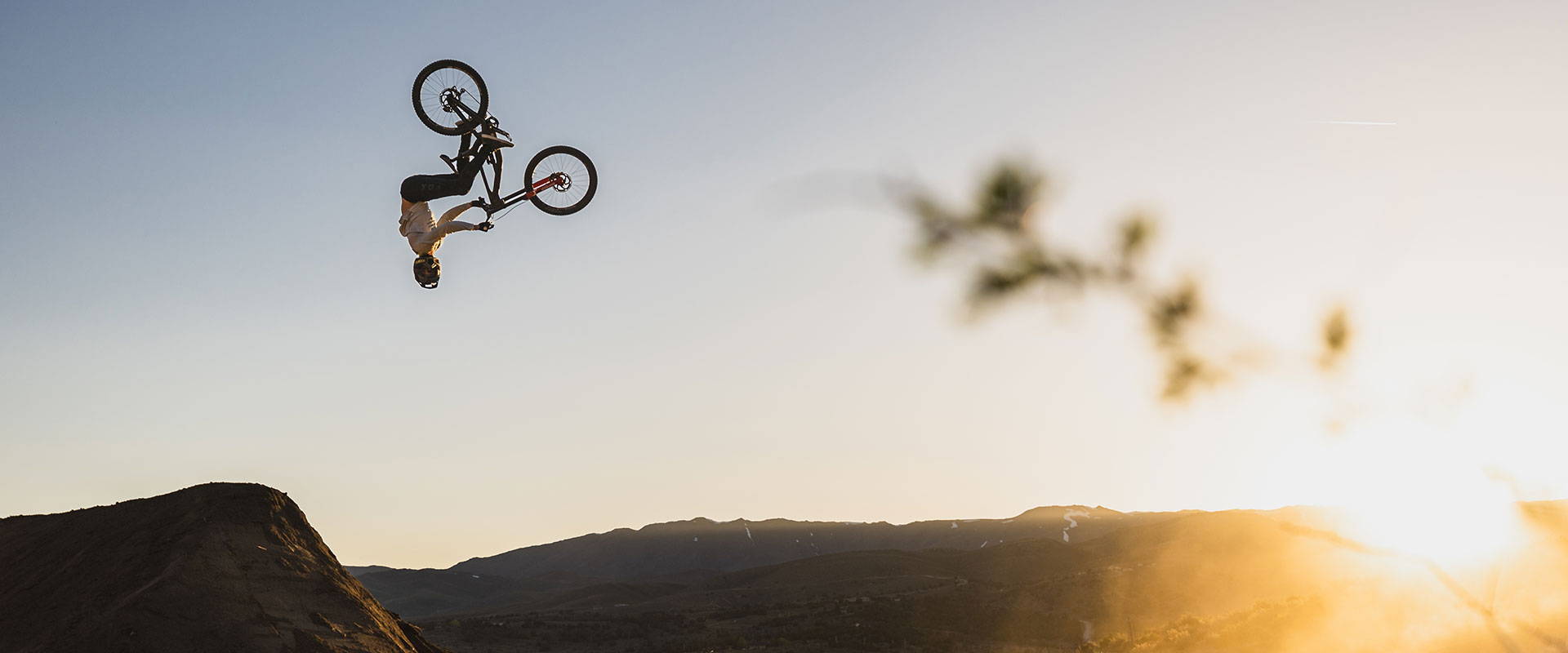 ZINC INVITATIONAL, NEVADA, USA:
The dust has settled from the third annual Cam Zink invitational held on the outskirts of Renoback in mid-May.USA-based Nukeproof riders DJ Brandt, Barb Edwards, and Jonathan"Gibby"Gibbons flew highin the skies aboard theirNukeproof Dissent Carbon downhill bikes.
Unlike competitions, Cam'sevent is a jam format, meaning riders participate as much as they want in a low-pressure/high-vibe atmosphere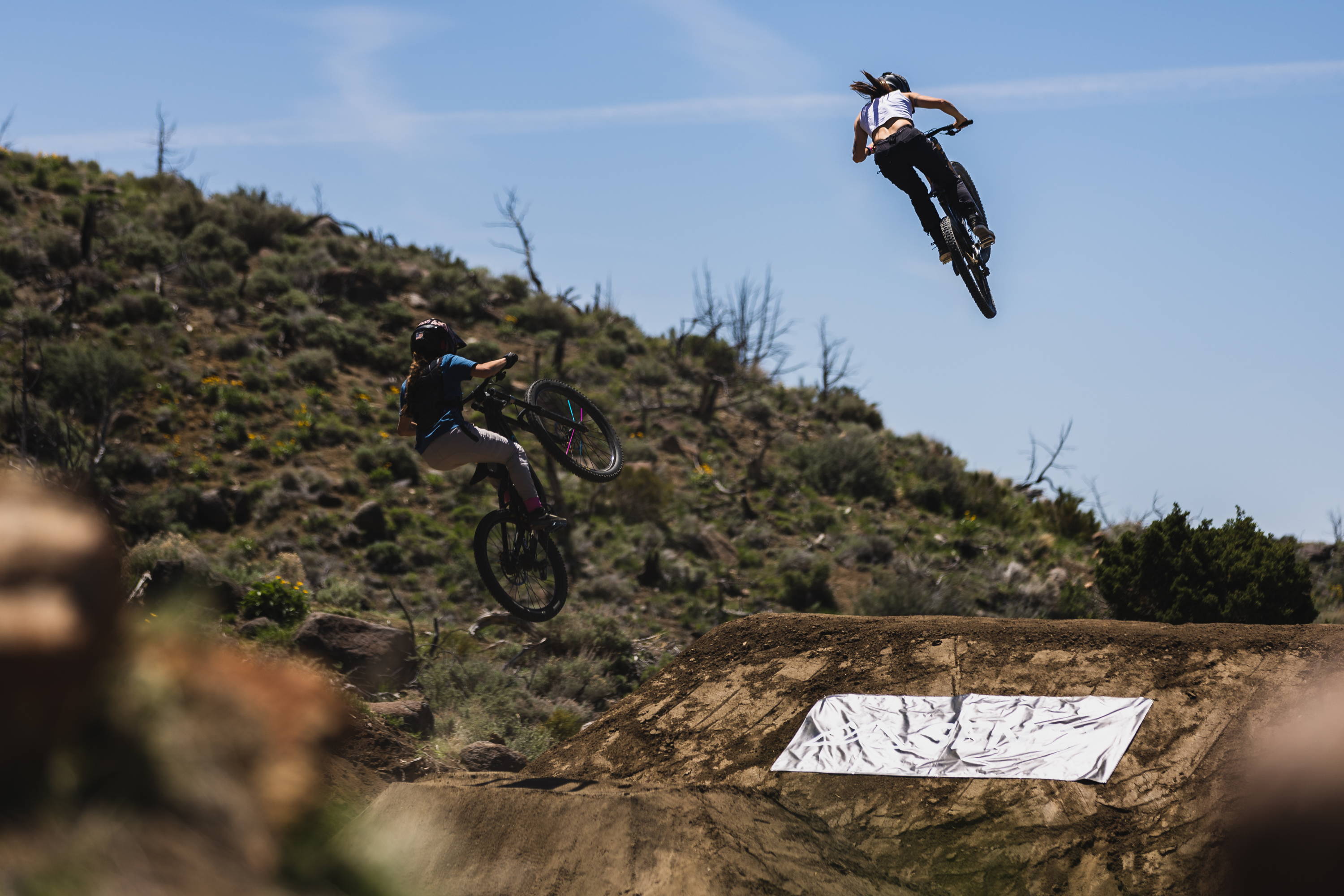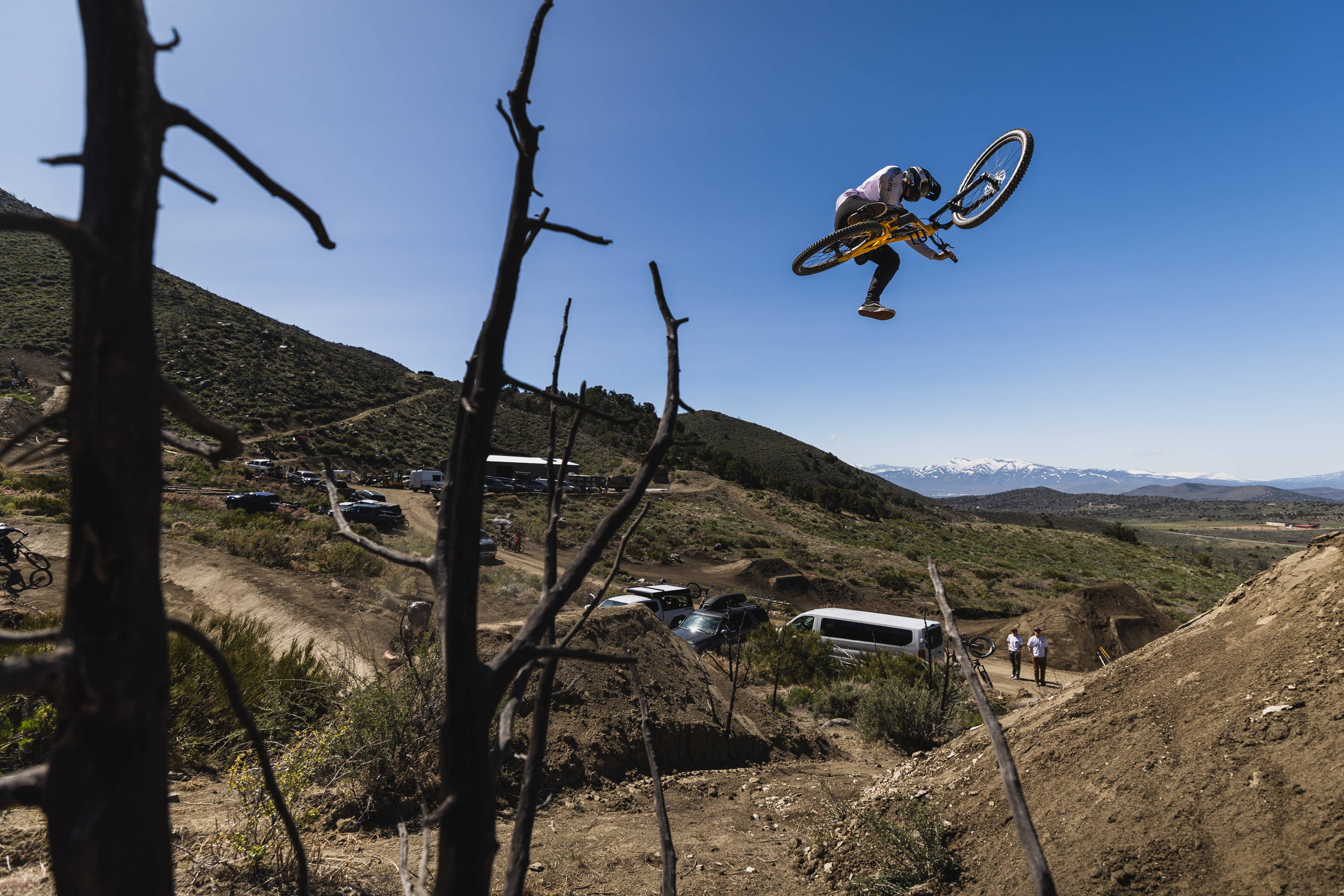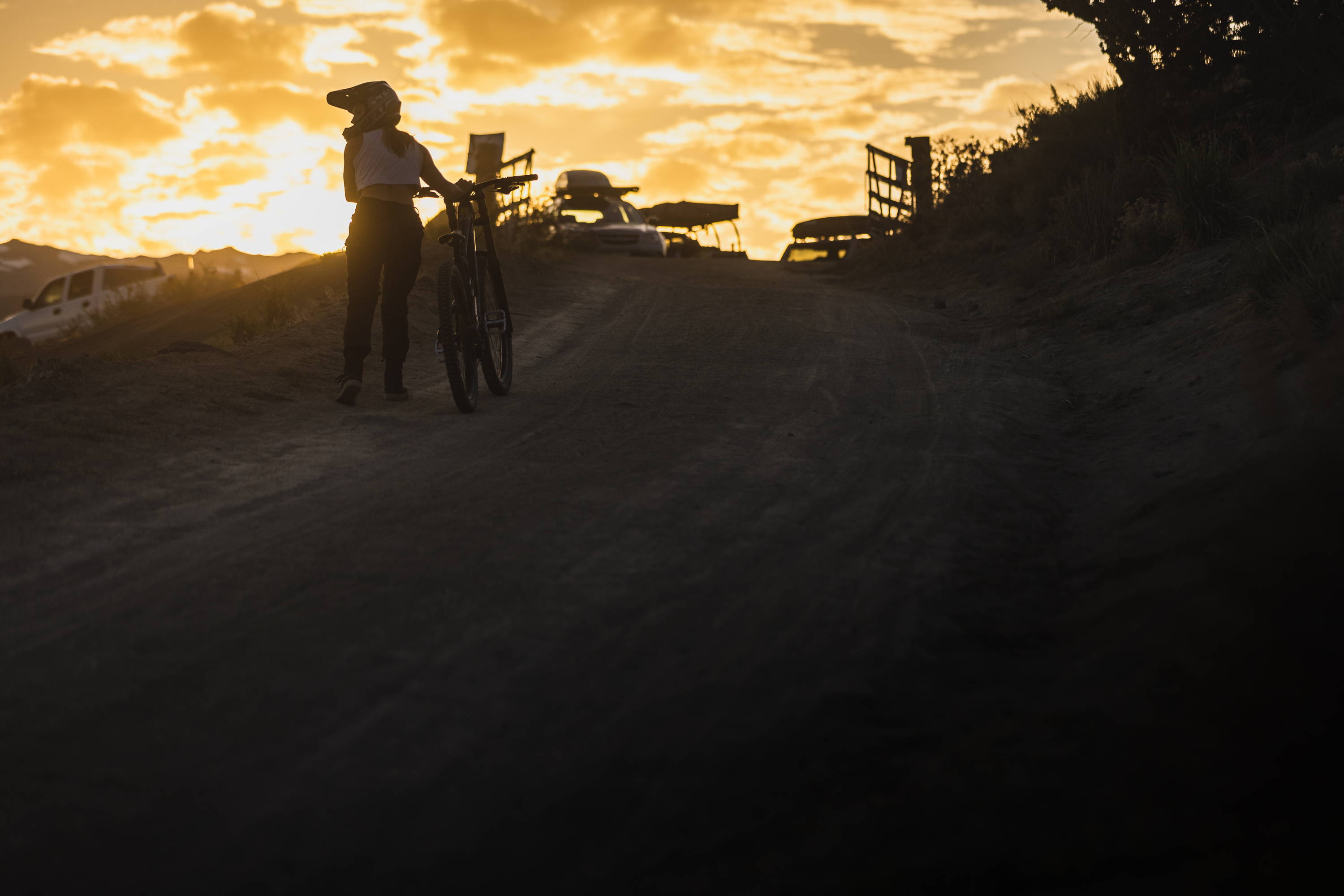 CHECK OUT WHAT EACH RIDER THOUGH OF THE EVENT: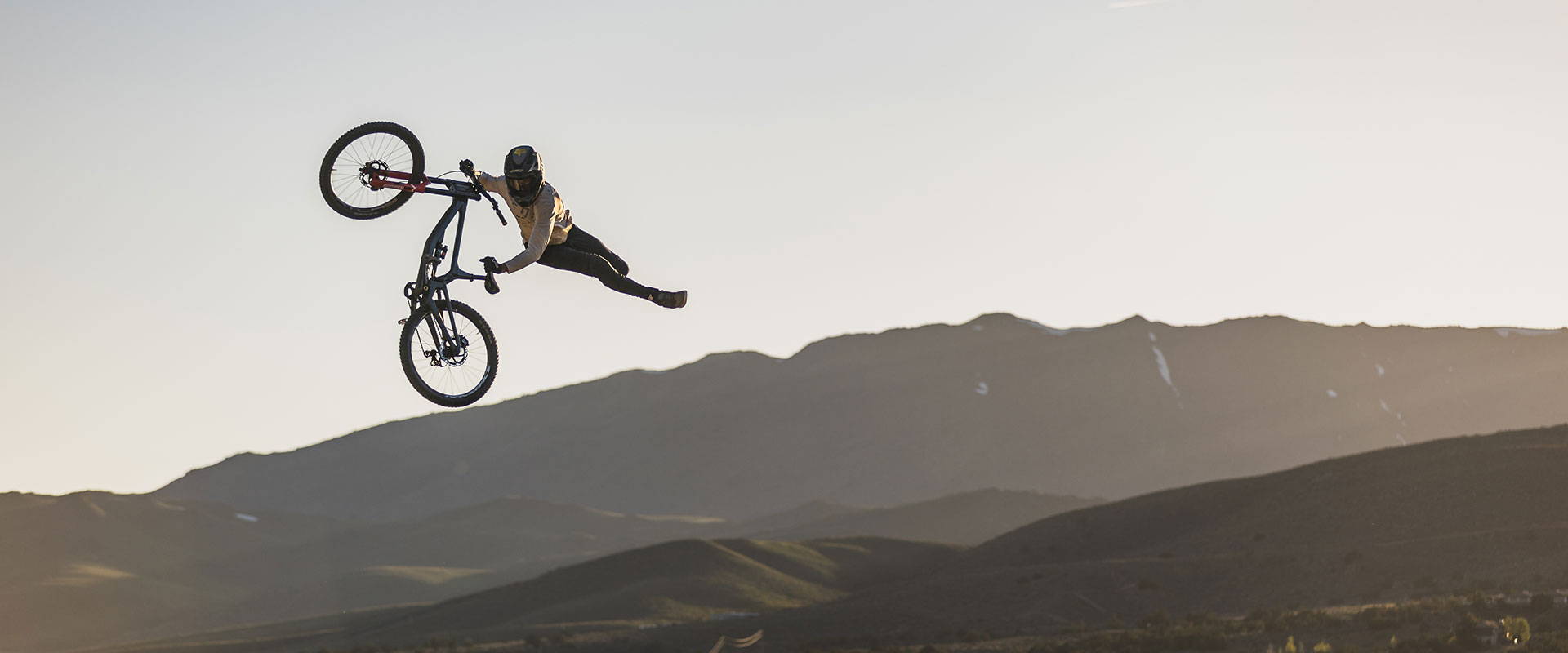 DJ Brandt is no stranger to going big. A Red Bull Rampage veteran, he thrives when things get rowdy.
This wasn't DJ's first time to the Cam Zink Invitational, but he said the vibe and format was the best yet. DJ piloted his Dissent through the huge line throwing big tricks, flowing with his friends, and enjoying the good company. "Nothing makes me happier than riding with all the dope friends I've made throughout the years," he said. "The freedom to ride what you want, when you want is the best."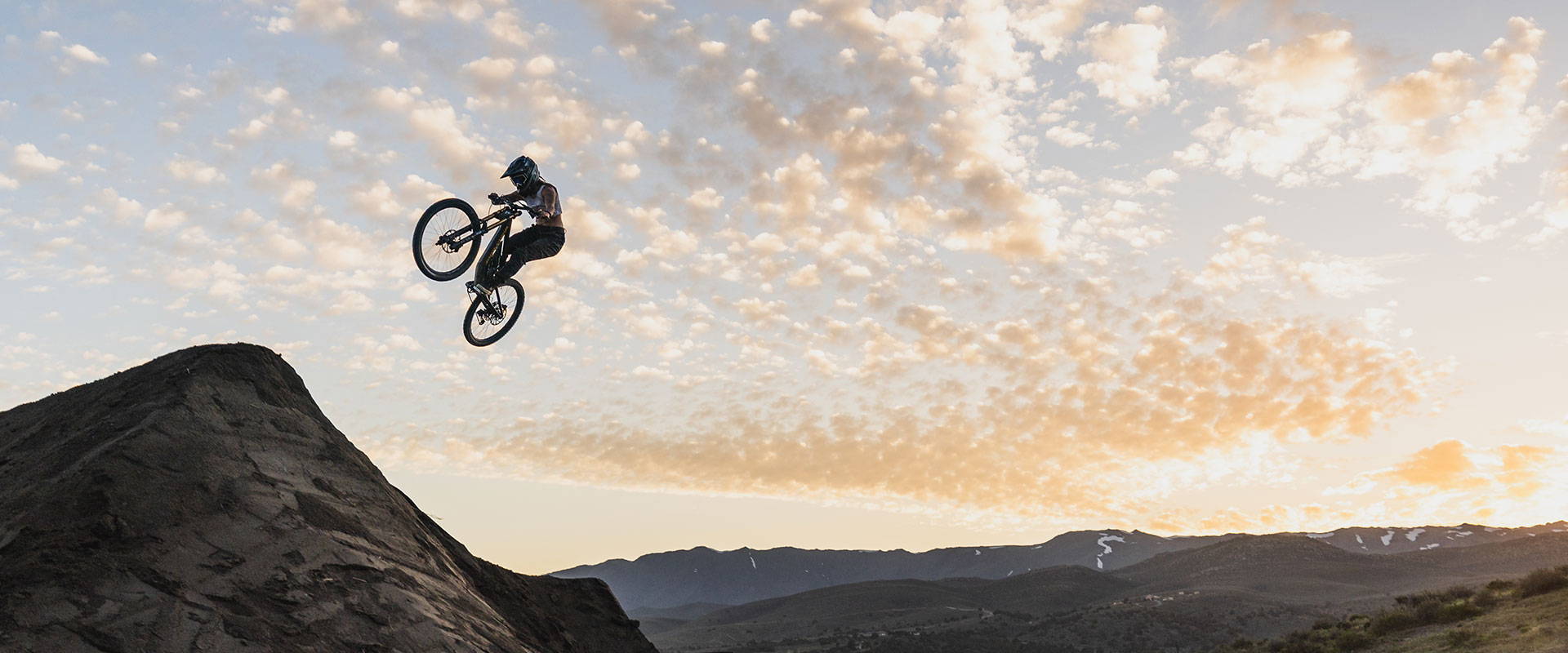 This was Barb Edwards' first time at the Cam Zink Invitational and her first thought when she showed up was, "Damn… that's a lot of big dogs!"
While it was her first time at the event, it wasn't her first time at Cam's property or riding the jumps. What a difference a few years make, though, as this was her first time lacing together complete runs. "It feels pretty crazy to ride complete lines top to bottom," she said. "I used to be sweating in fear to hit one stepdown."
Barb rode her modified Nukeproof Giga 297 with a dual crown fork for a little extra squish on the massive jumps. It helped give her the confidence to nail the main line on her first try. "It really validated some confidence in my own ability to navigate big jumps and dial in speed. I'd also never hit the monster jump, and it felt insane to do so," she said. It was a big weekend in progression for Barb and she left feeling motivated, grateful for the good riding buddies, and time spent building confidence.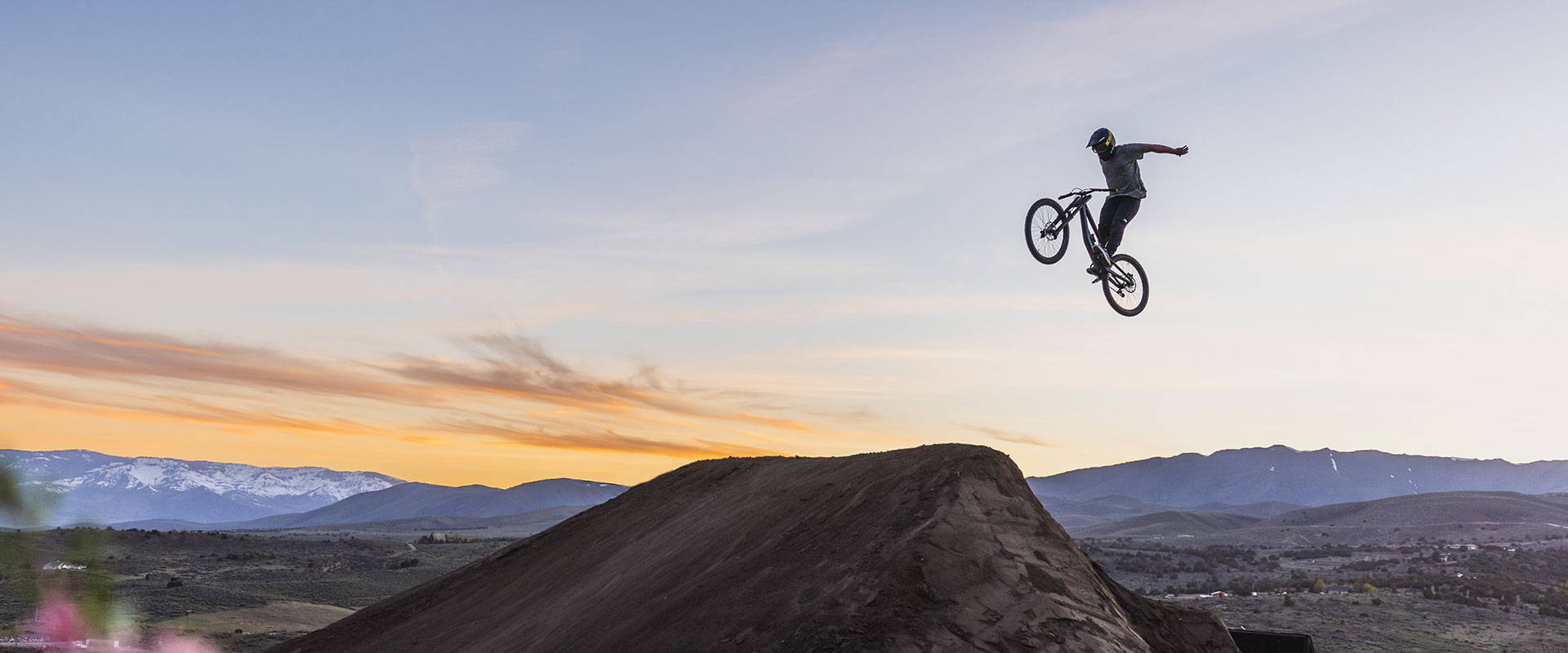 This was Gibby's second year attending the Cam Zink Invitational. Living only 45 minutes away, desert riding is in his blood.
After riding his Nukeproof Mega the first two days he was stoked to get on his brand new Dissent Carbon downhill bike and put it to work. He built it in the bed of his truck just in time for the evening session. The getting was good until Gibby got a bit loose during a pit bike race and had to get a few stitches in his leg. What's a party without a little battle wound?
Gibby loves the event because it's local, it's nothing but good times, and it's non-stop riding with buddies and new friends. He appreciates Cam's dedication to helping the scene grow and thrive. "Cam took me and the boys under his wing as kids, so it's always mandatory to come to the event. We just had all around great times."
---