Ronan Dunne: Doing Dangerous Stuff Safely
RONAN DUNNE:
DOING DANGEROUS STUFF SAFELY?

---
Ronan Dunne: One of the most exciting talents to grace the Downhill World Cup. The Full Fat milk guzzling 20-year-old farmer from Wicklow, Ireland is the real deal.
Scroll back to Snowshoe 2022 and watch his face as the realisation set in that he would be standing on a World Cup Podium, it's simply spine-tingling. It's a moment, a 19-year-old makes history. The first Irish rider to stand on a UCI World Cup Podium, shoulder to shoulder with some incredible company. It's a day the Continental-Nukeproof ace will remember for the rest of his days.
But whilst this was the day most World Cup fans were introduced to Ronan; he's long held as the "one to watch" by his competitors on the World Cup circuit. If there is a dubious line or sketchy section on the track, Ronan will be sending it. He's the unofficial king of practise and in the second half of 2022 he exploded onto the World Cup circuit, both with his on-track results and off-track antics.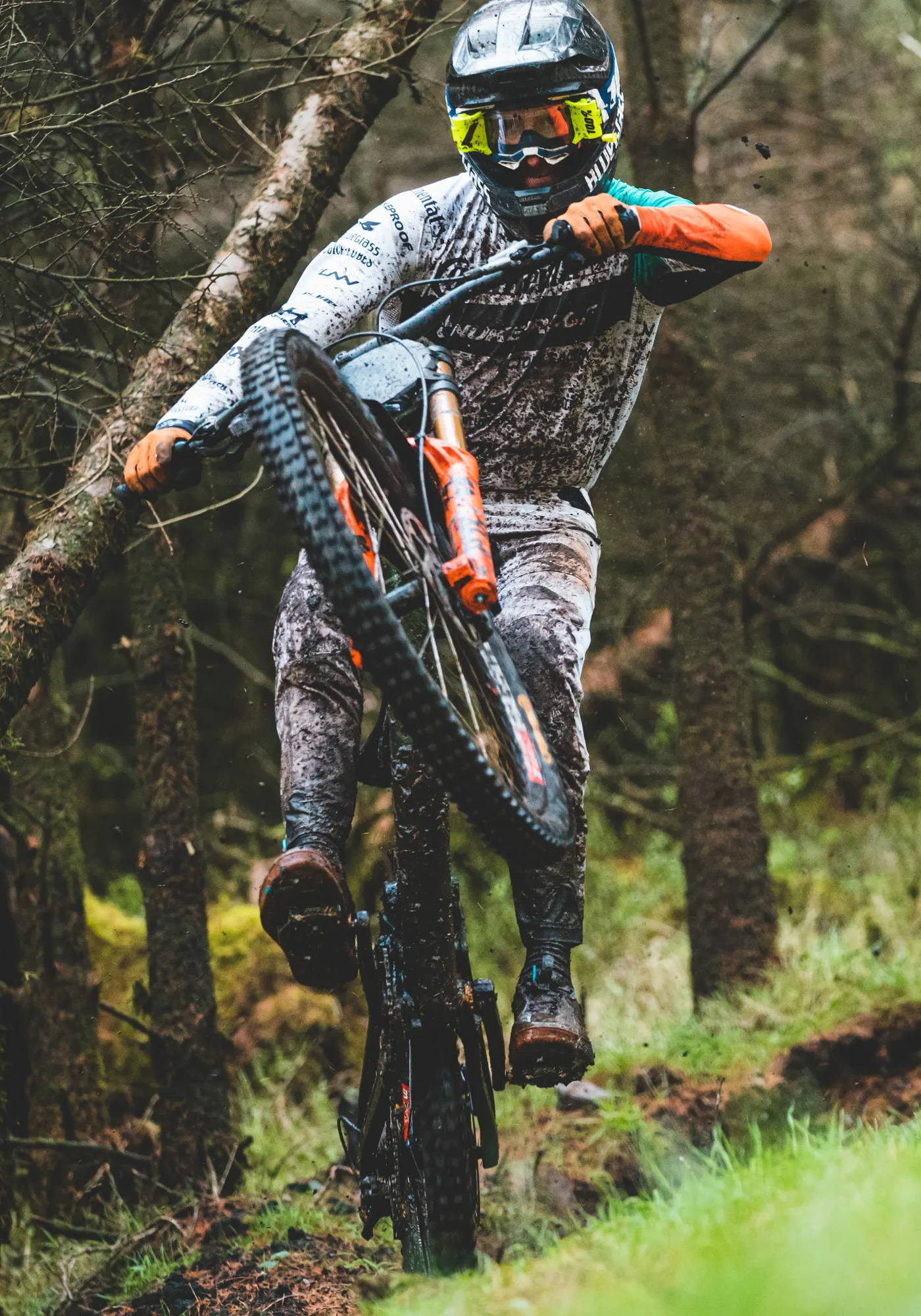 ---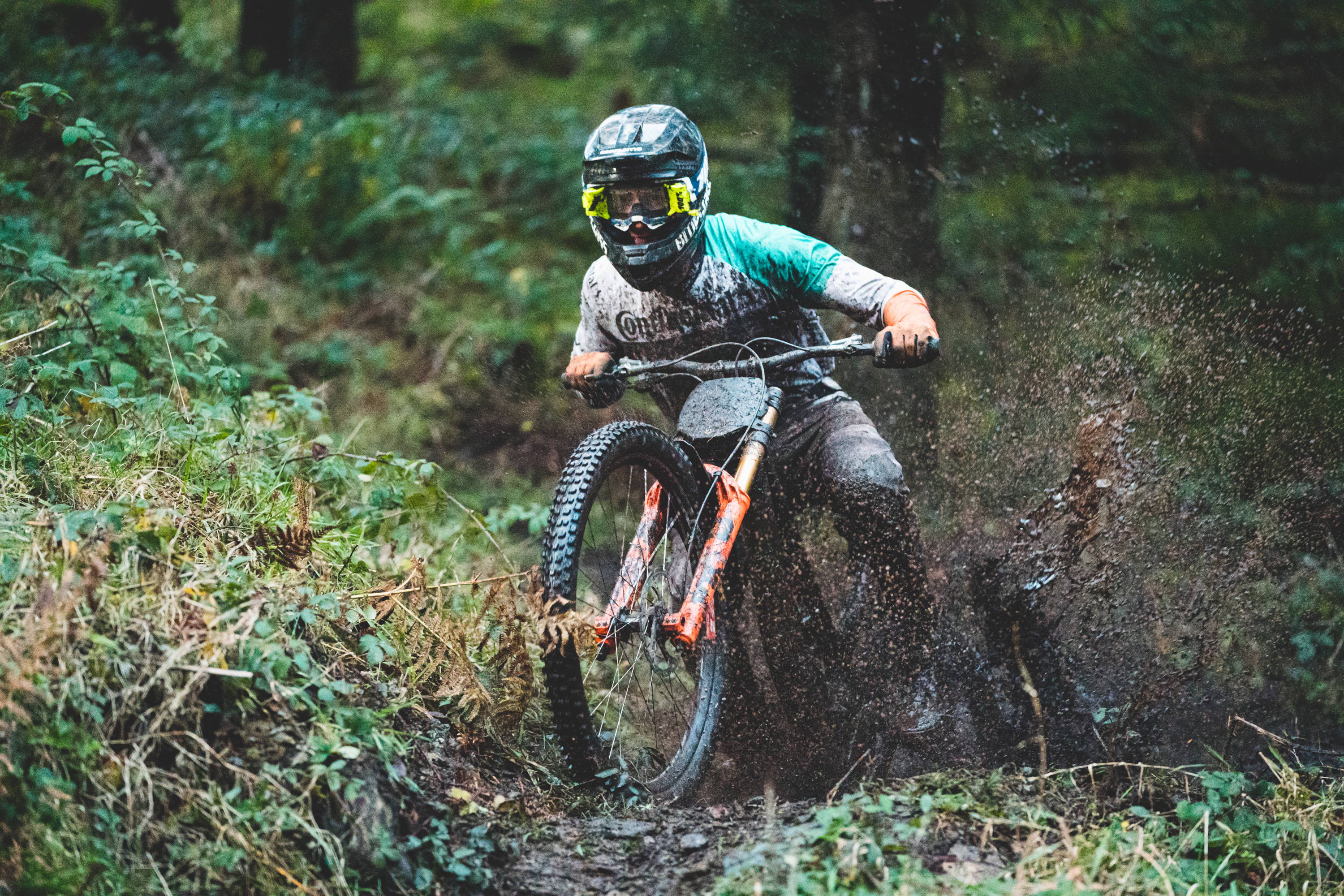 "No words could describe the feeling, so unreal and never thought it be possible that's why I'll do everything in my power to get that feeling back"
- Ronan Dunne, Continental-Nukeproof Factory Racing
---
It was all different in 2021, Ronan wasn't even planning on racing anything let alone World Cups. He's won pretty much everything in Ireland. But whilst Ireland is one of the finest places to live, it is a challenge for riders to get to races and events that gain the attention of the international media and the industry to win support. This changed with a call from just north of the border from the Cumming family. They were also in a similar position, but the Cumming's had the (slightly) ambitious plan; set up an elite team to support Irish riders on the world stage. Thanks to the support and belief from Continental tyres (and a little help from Nukeproof), this dream was made a reality in 2021 with the creation of Continental-Nukeproof Factory Racing.
---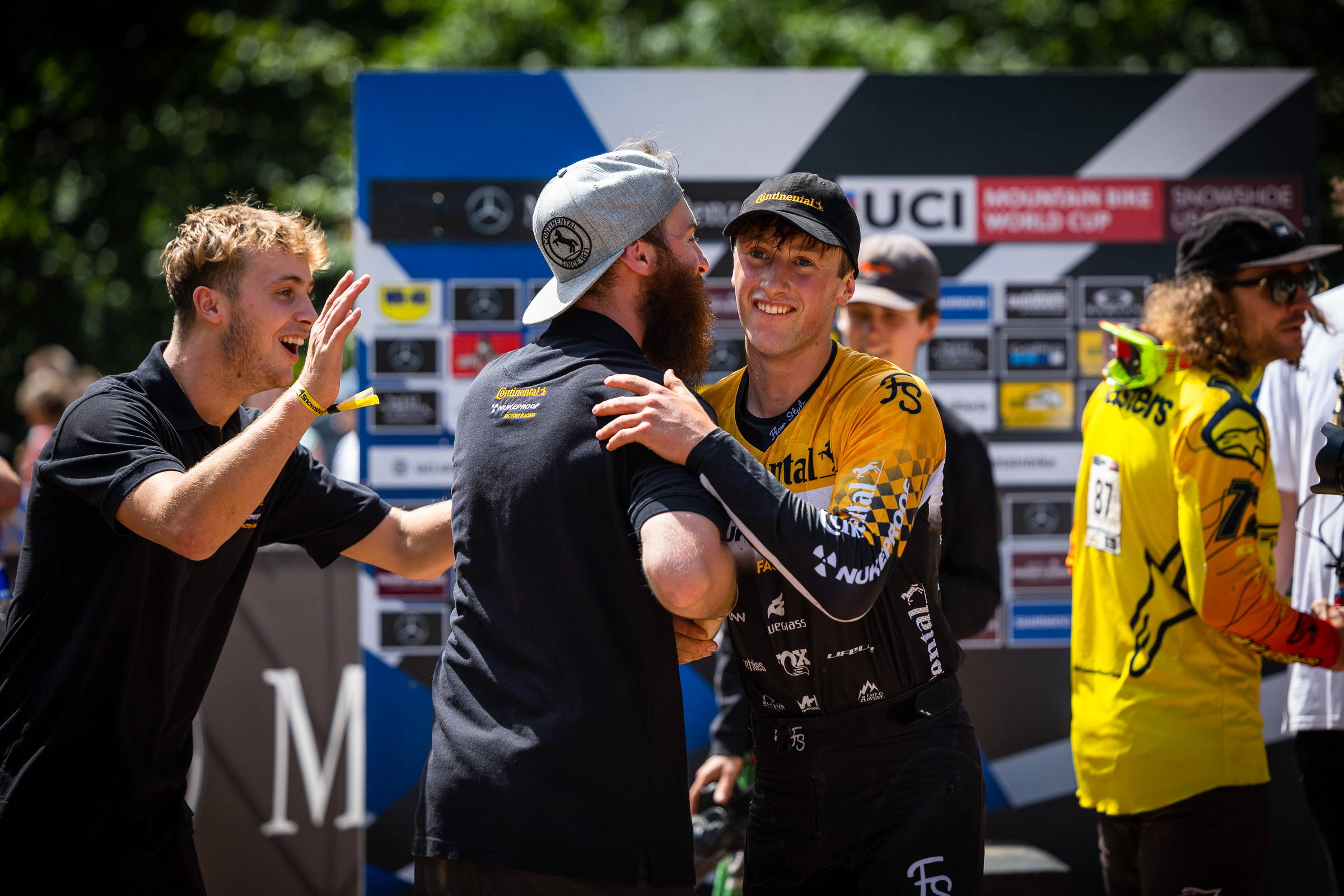 Snowshoe, USA; Ronan is congratulated by his mechanic, PJ and team mate Chris Cumming
---
It wasn't just Ronan's breakthrough result of 17th place in Les Gets 2021 that put the team on the map. The team have made Continental-Nukeproof pits the go-to place for young strays to hang out. On any given Sunday, you will see a selection on energy capped young adults winding down after the race and enjoying the craic. Serious racing, serious fun, all done in a supportive family environment.
Before we fully introduce you to the prestigious talent that is Ronan Dunne, its only right we give you a taster. What better way than sending Caldwell Visuals to capture a bit of the lifestyle and wildness from Ronan's back yard. Whilst Wicklow, Ireland isn't blessed with huge elevation, it houses some wicked technical terrain. Wet snipper roots and dicey booters make for some spicy practise tracks to prepare you for World Cup glory.
Tommy C captures the insanity perfectly, be sure to watch it again and again to take in the speed and skill of the proud Irishman.
---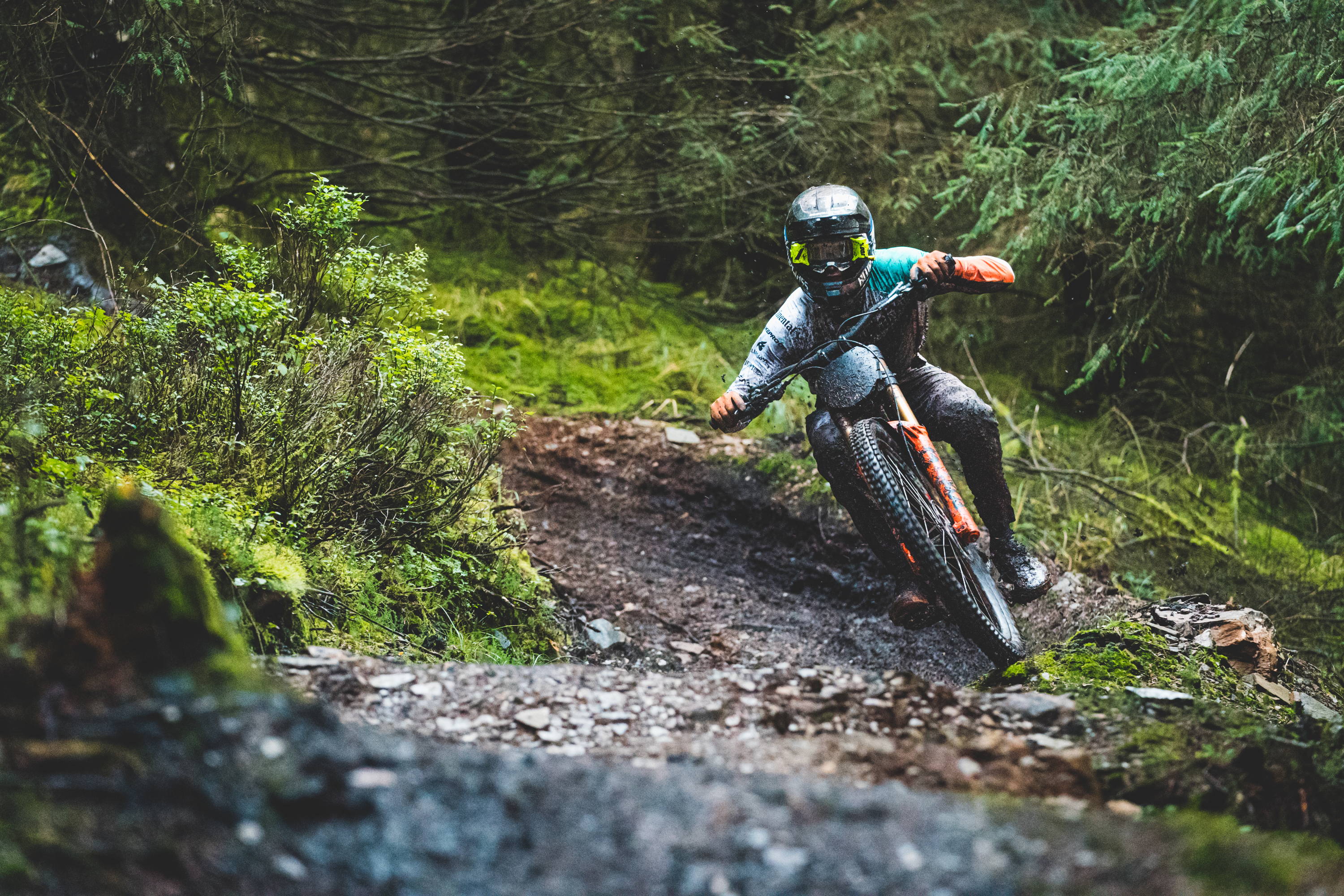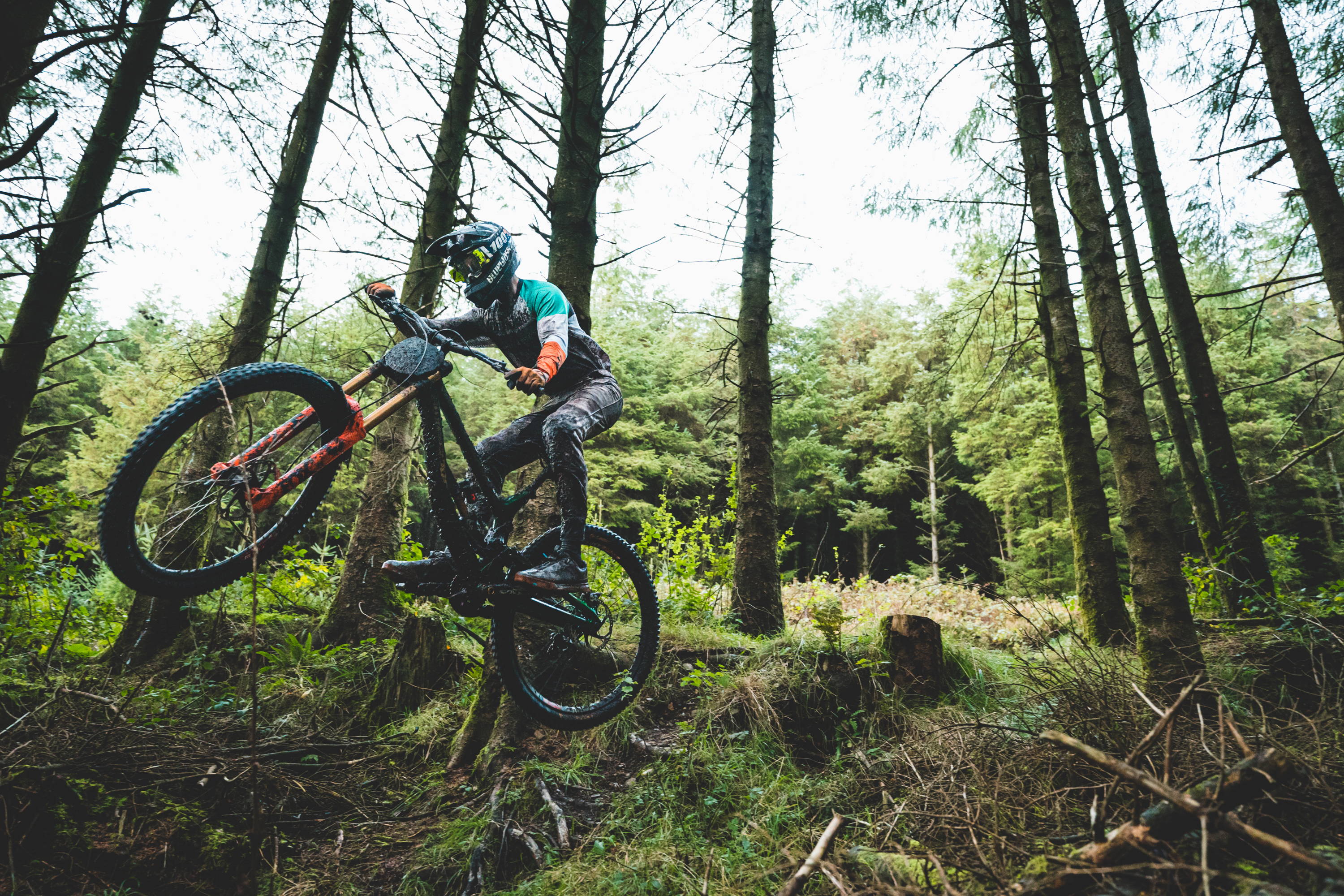 ---
Coming early 2023 will be a full interview with Ronan by Caldwell Visuals. PLUS, more about the frame Ronan has been developing with us through the 2022 season.
Video by Cadwell Visuals
Soundtrack - Spectres 'The Head & the Heart' - with thanks to Artoffact Records - https://artoffact.com - & Storming the Base
Photos By Briggy Smalls
---