Scout Owners Group Ride Llandegla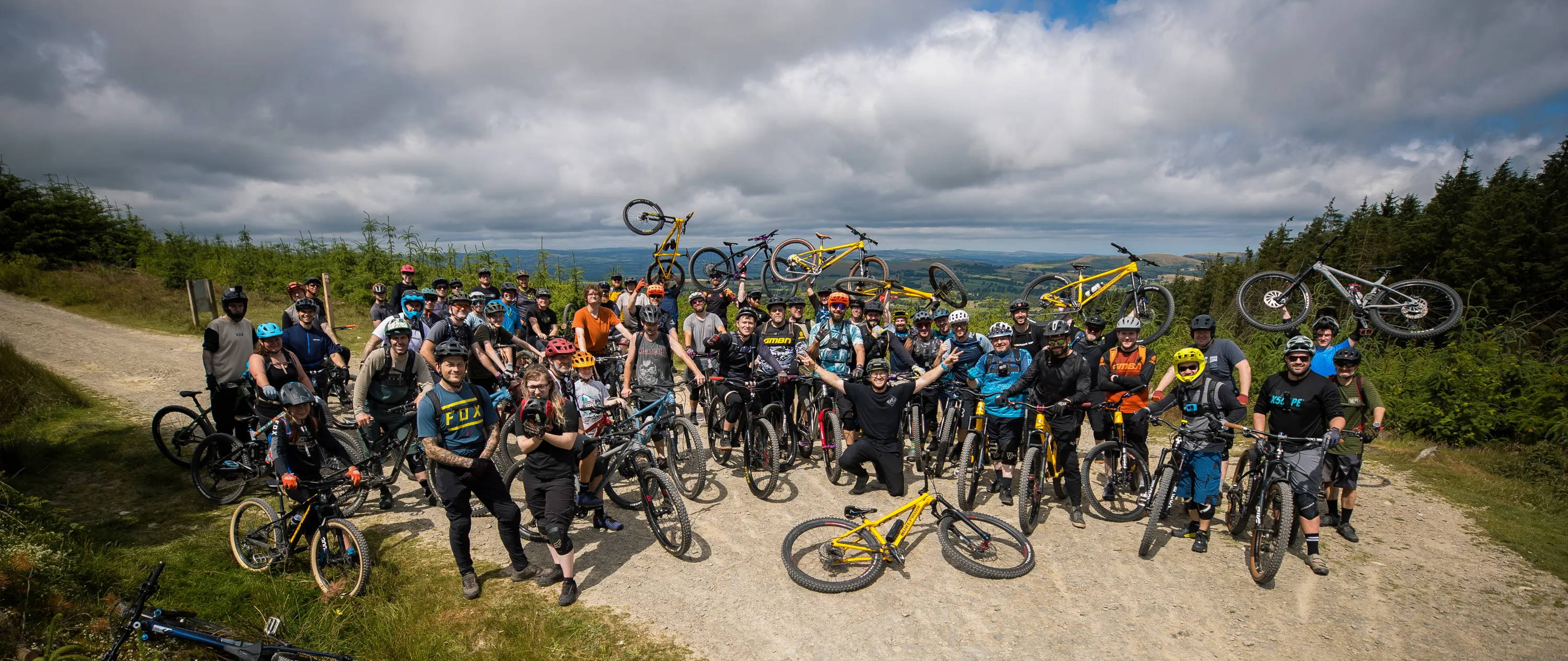 SCOUTIN' ABOUT: THE MEET UP
What do you call a group of Nukeproof Scouts? A question posed by photographer Laurence Crossman-Emms as he tried to herd 50+ "Hardtail hero's" together. Last Saturday saw the first meet up of the amazing community from the digital world of Facebook's "Nukeproof Scout Riders Group" meet-up for the first time.
Chief Scout admin/ owner Rich, created the group a little over 3 years ago after buying a Scout and looking for some advice on local rides and builds. Since then, it's snowballed and amassed 5500 passionate members from around the world. It's a hub for all things Scout, advice, local rides, best trails you have ridden, tips and just general banter. It's mind blowing has been created and we're so thankful to have passionate folk, stoked on our hardtail.
A big meet up has been on the card for a while, but it's tricky to herd wet kittens soaked in baby lotion when you're also running a full time job. The venue for Scoutin' About, One Planet Adventure, was chosen to be as central as possible for the UK riders. It just happens to be a conveniently a Nukeproof sponsored trail centre. This is one of North Wales largest purpose-built trail networks with black, red and blue graded trails, skills areas and an all new "off piste" selection of natural trails catering for riders of all levels. Plus, an onsite bike shop, facilities and most importantly an incredible café.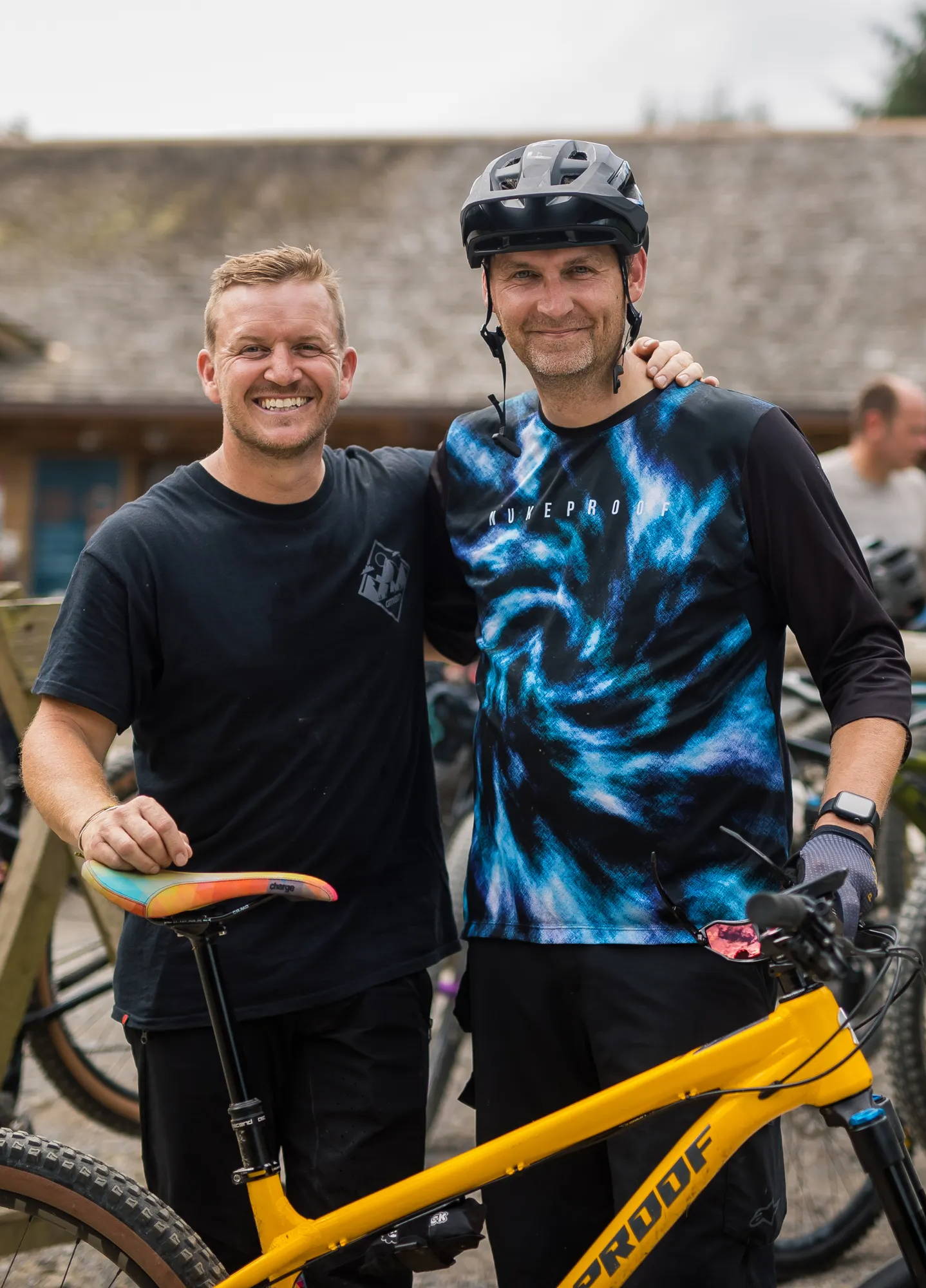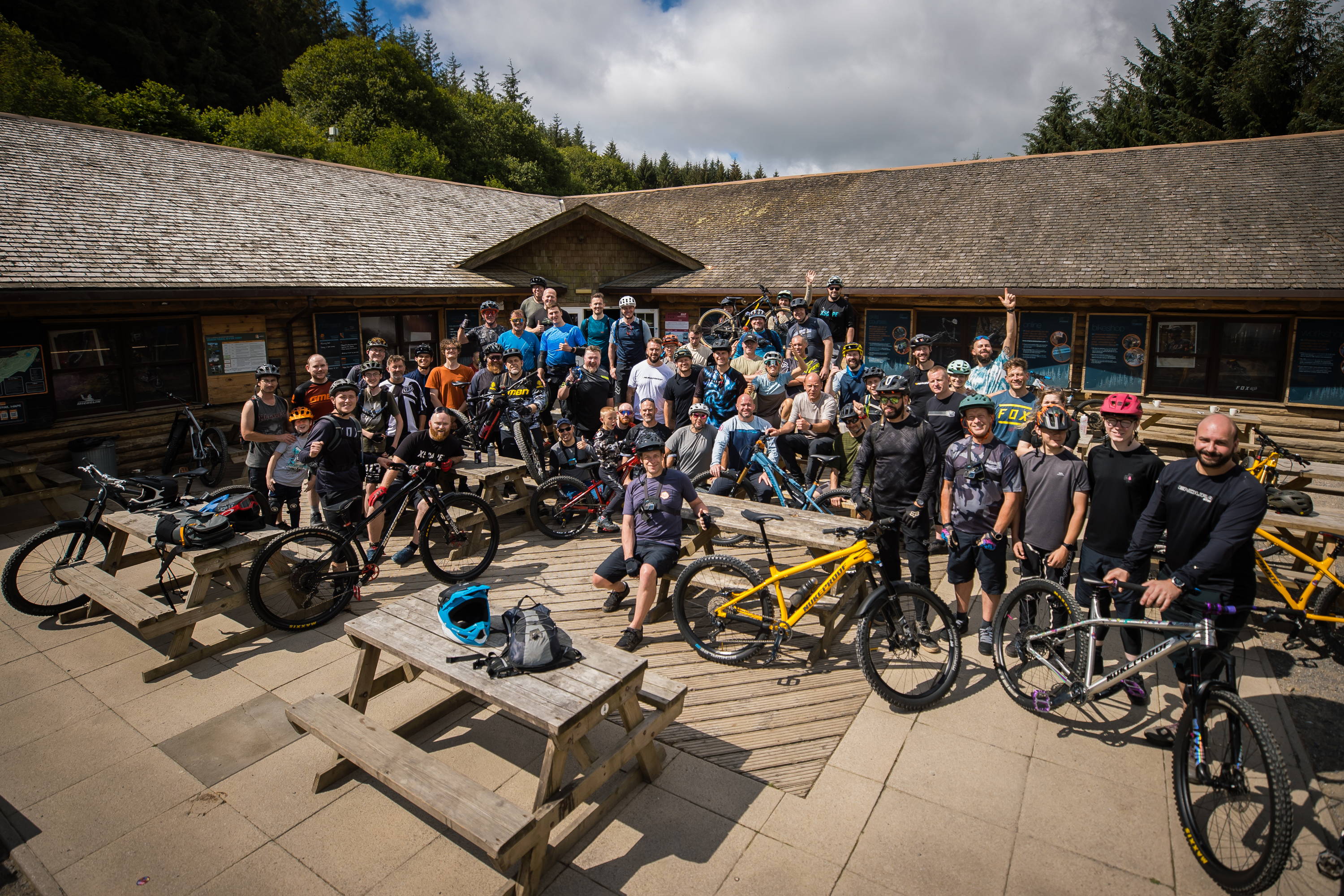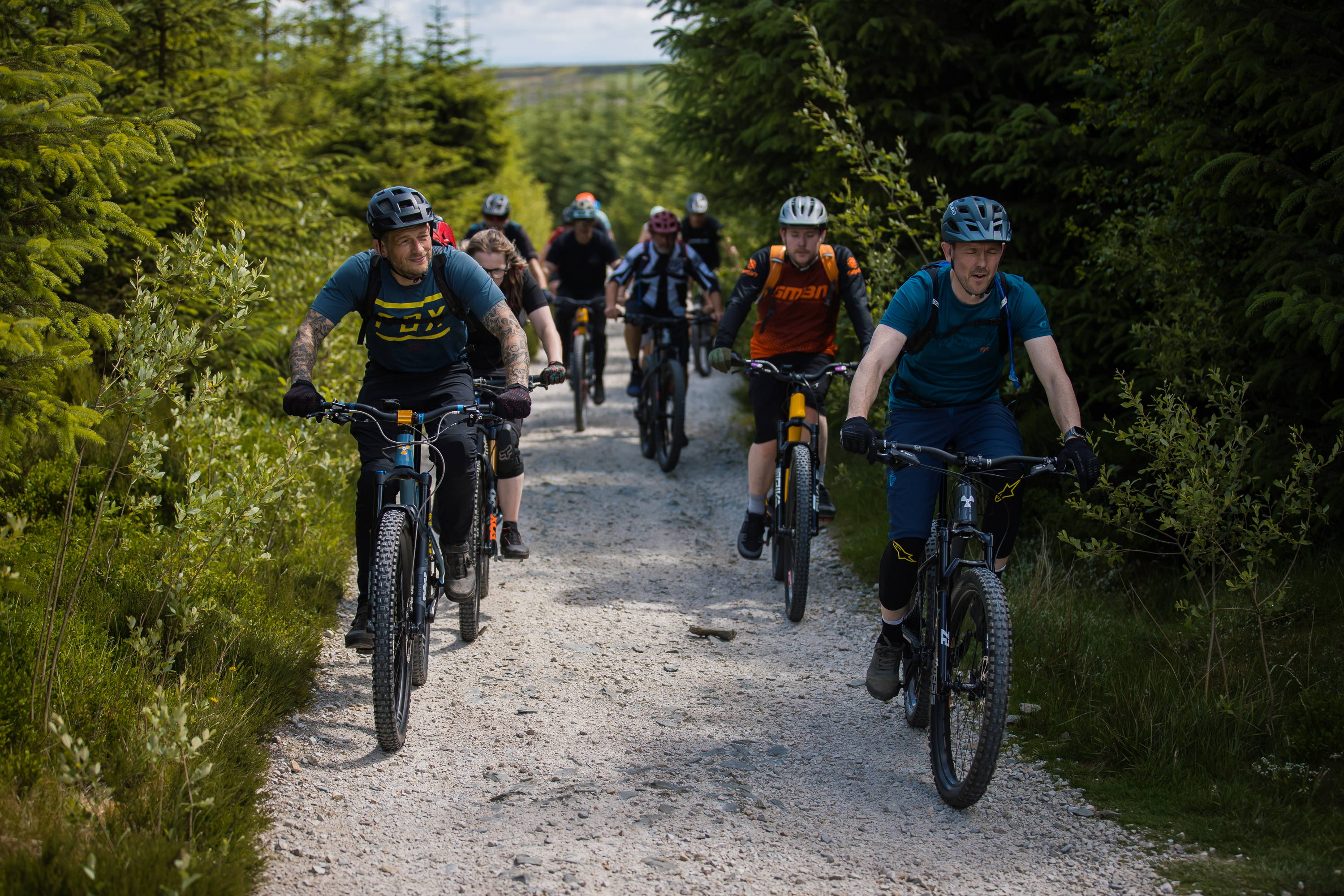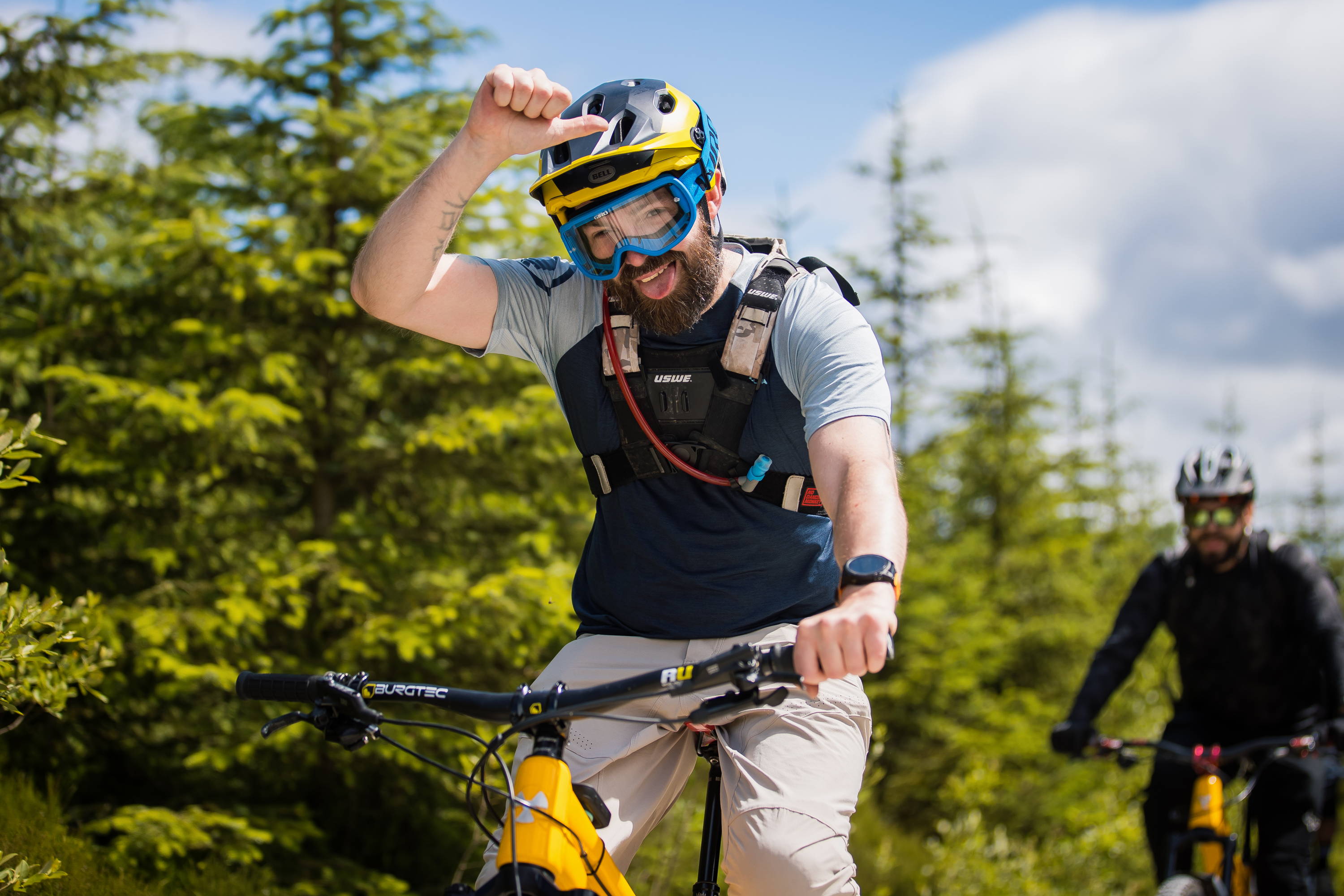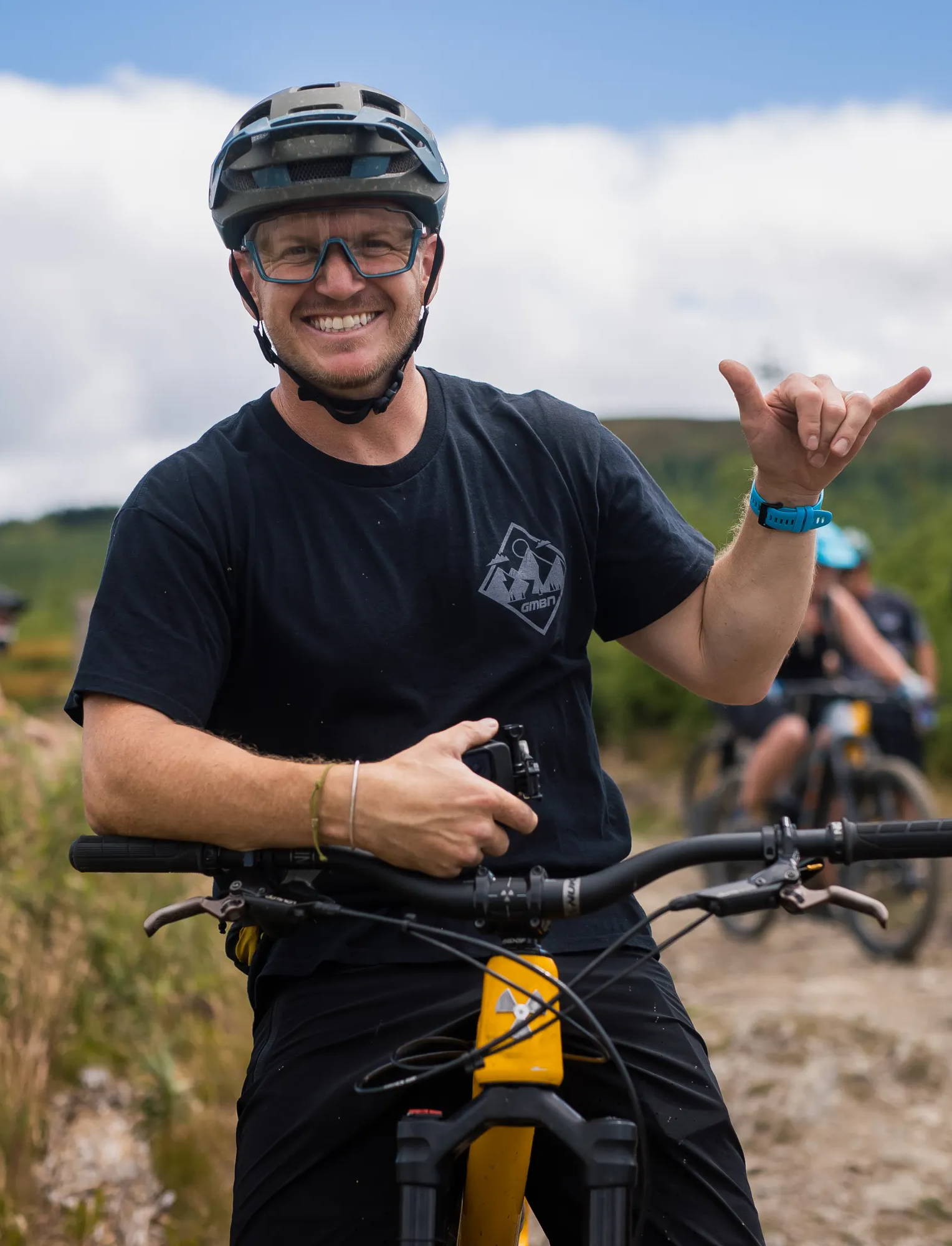 The turnout was mind blowing, you never know with these sorts of things, but come 10am, the centre was awash with hardtails. Over 50 riders of Scouts and Cub-Scouts (our youth bike) flooded the decking. With riders from as far as Kent and Scotland all converging in one place. Riders ranged from bought their first bike, through to experienced shredders.
No Scout was built the same., from full custom-built frame only's to Race, Comp, Elite & RS builds with a notable amount of personalisation, it was awesome to see.
Guest stars for the day was GMBN legend Blake Samson, a self-confessed Hardtail nut and Nukeproof athlete Meg Whyte (prepping for a 5-day Eastern European epic ride on her new Scout 275), plus Scoutin' About pro photographer Laurence Crossman-Emms to give riders a professional momento from the day.
After generous amounts of caffeine and cake care of the One Planet Cafe, the group embarked on "3 mile climb" (A gentle climb that goes on for 3 miles) and reassembled at the top. From here there was a few options, those that wanted chose the fast and flowy blue trails, whilst others ventured to the slightly more technical red trails. Everyone found a natural group to ride with- most had come solo, so it was awesome to see people bond over the Scout.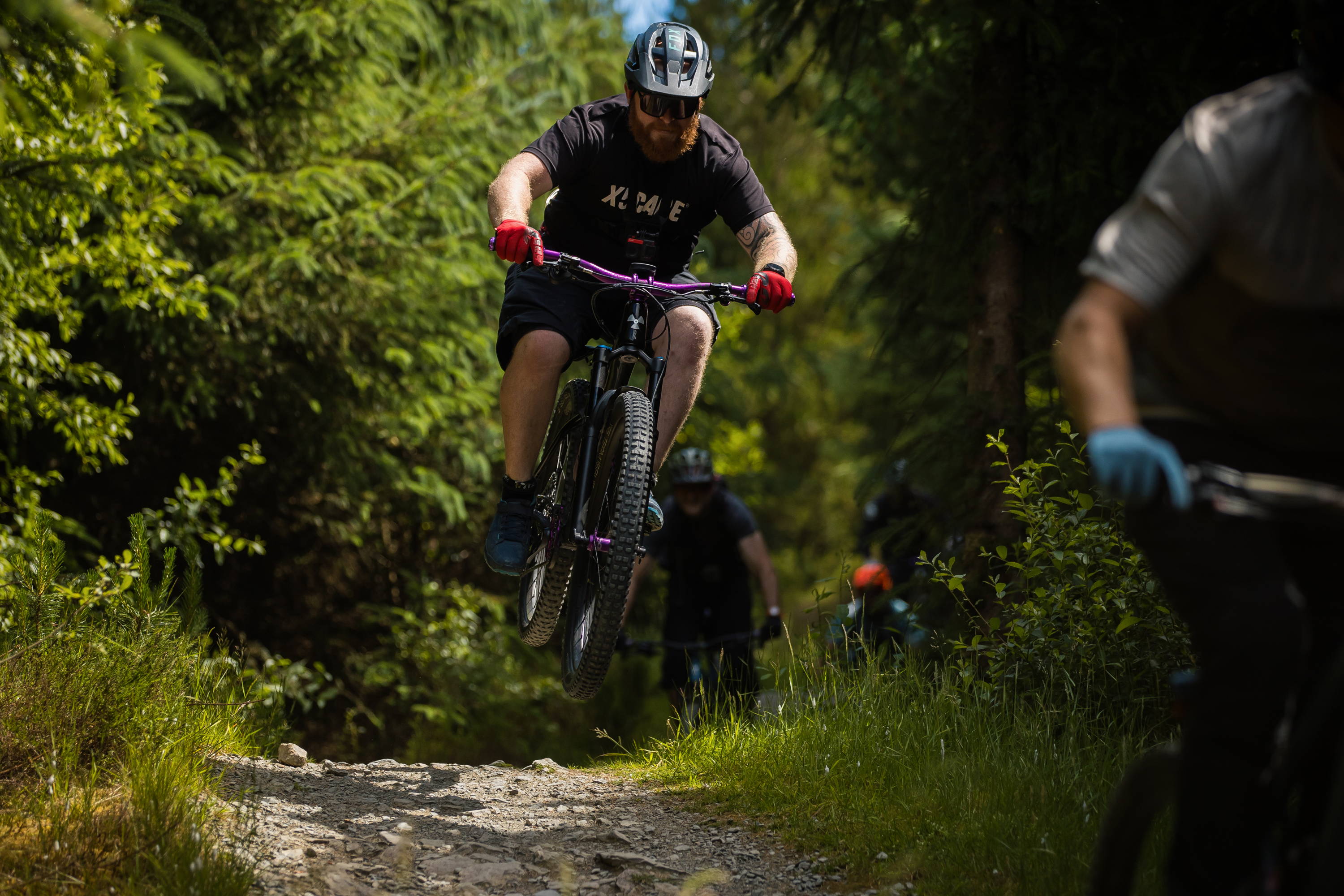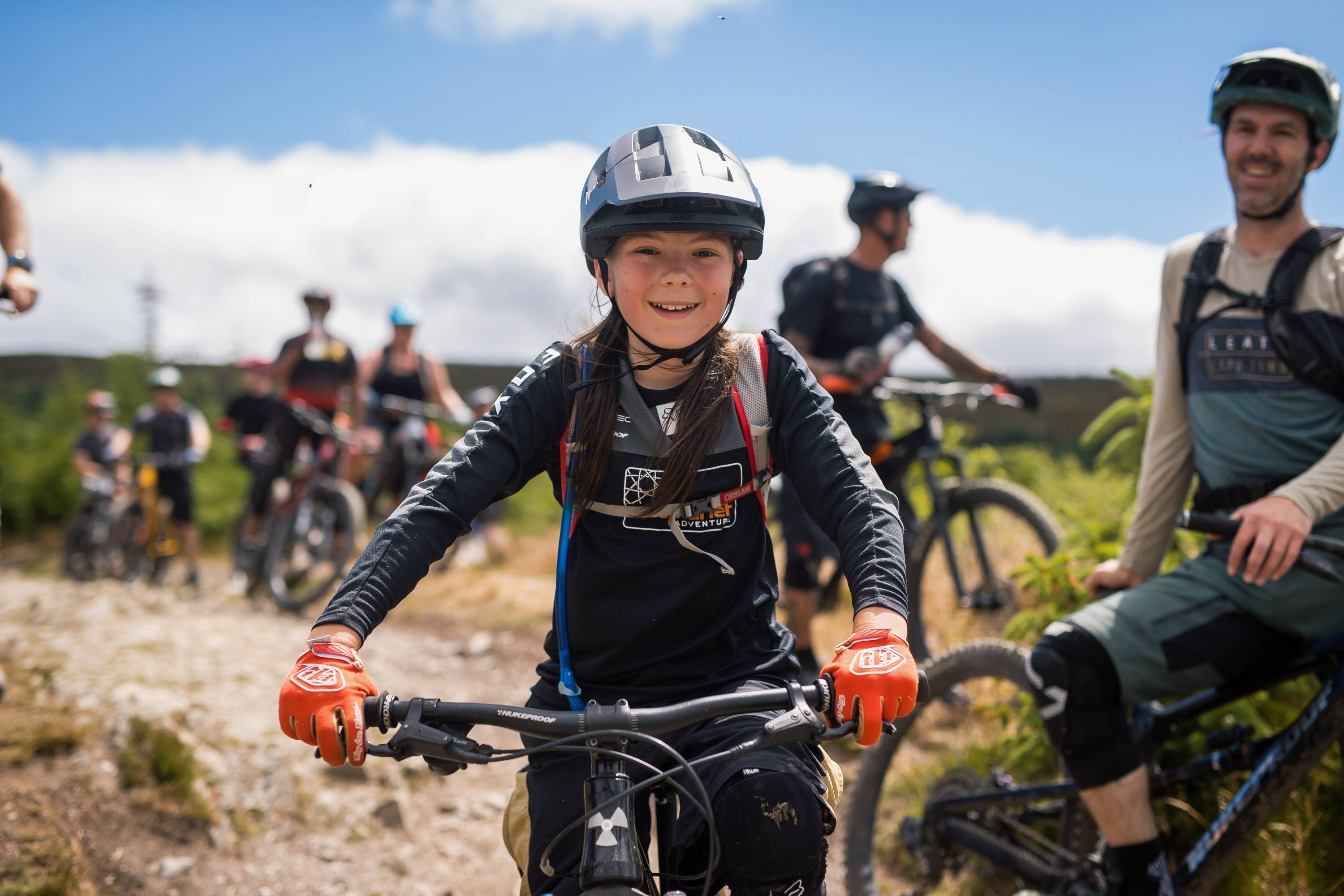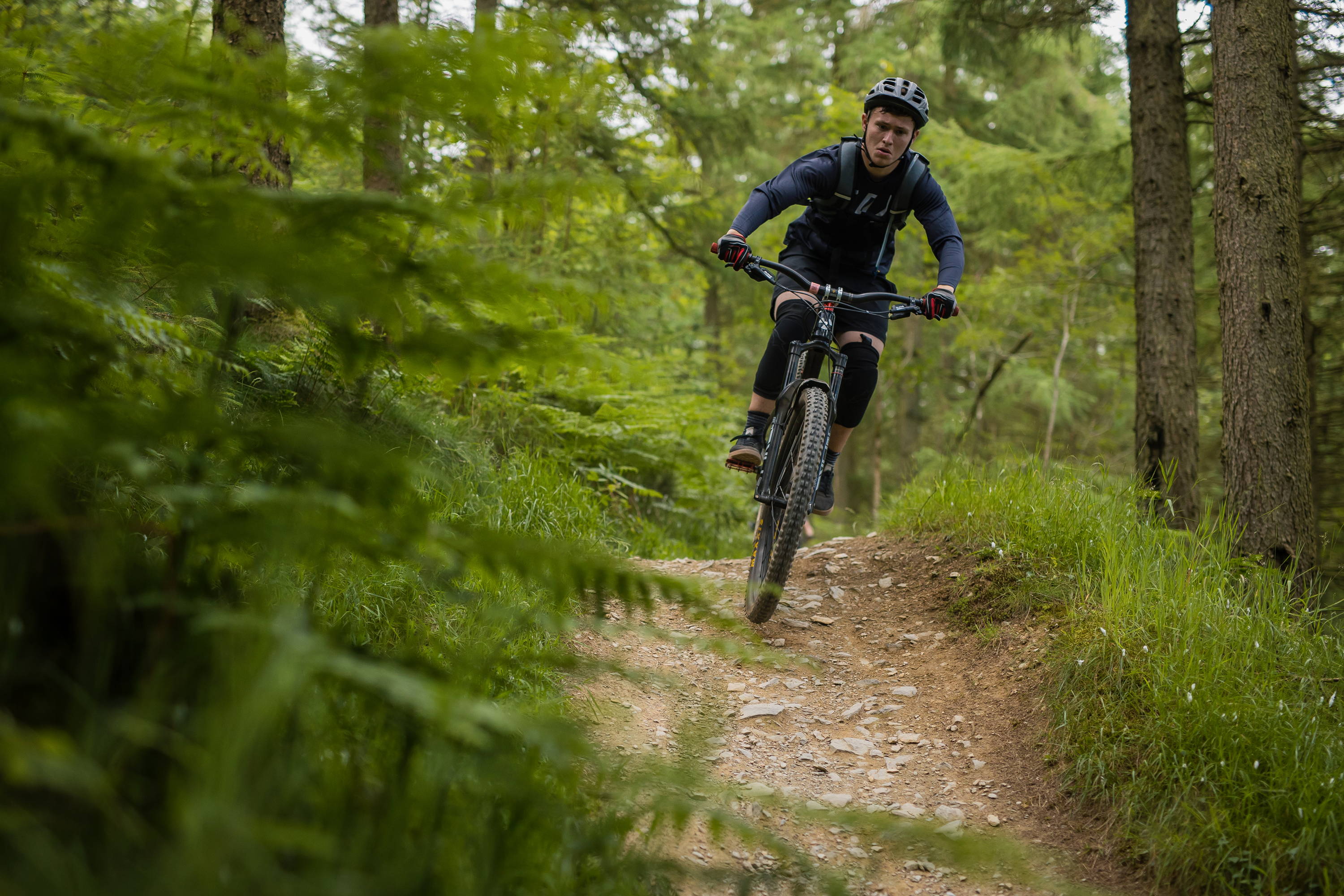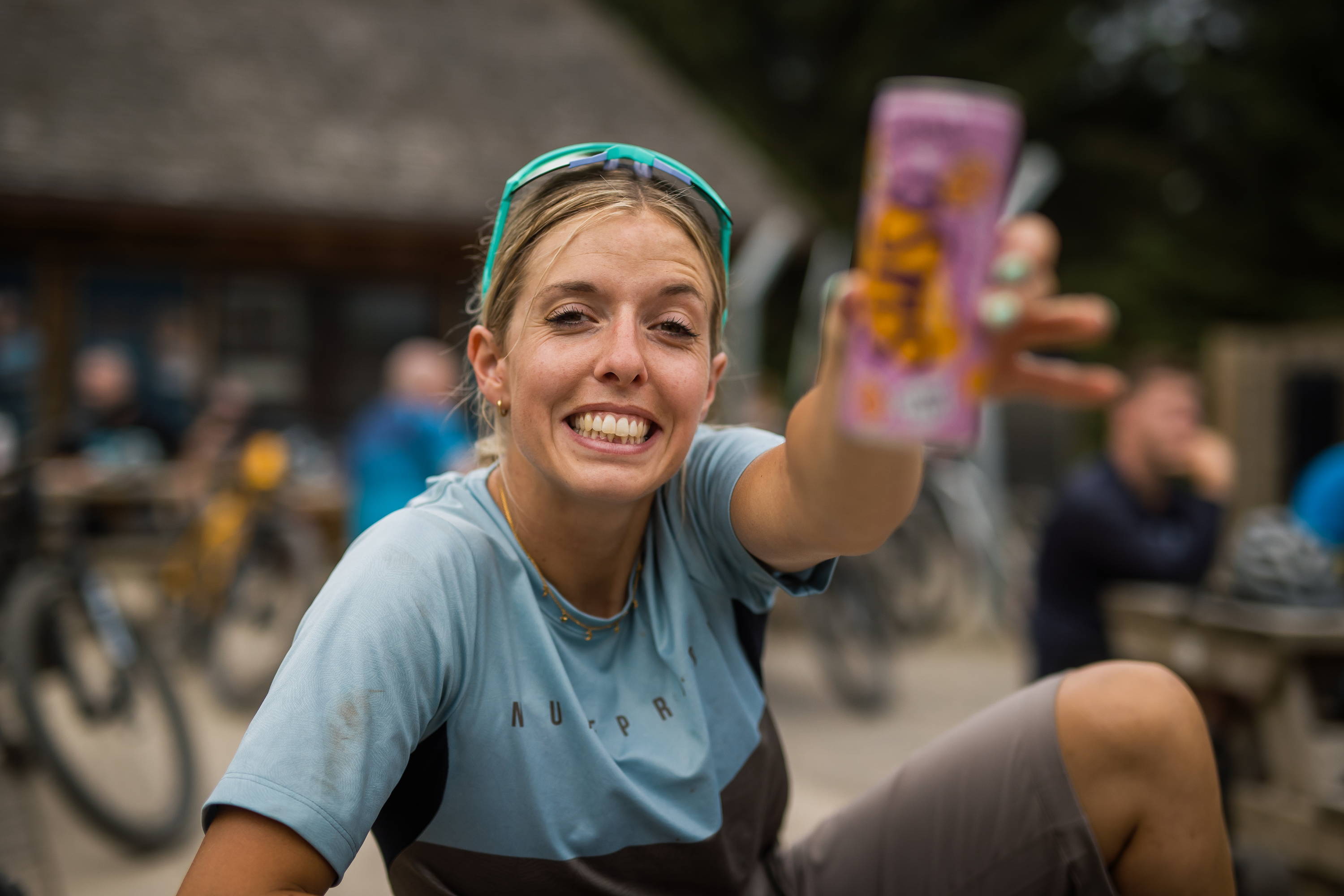 After about 3 hours in the searing Welsh heat, the smell of fresh Pizza drew "Scouters" back to the centre. Pizza on Nukeproof and cool beverages kept the spirits high.
As an extra we put on a serious "Scout Show 'n Shine" competition. Where guest judge Blake Samson awarded Rossetes for the top 3 and a choice of Nukeproof goodies. There were also spot prizes for those traveling furthest and for a Cub-Scout ninja completing his first ever red trail loop.
We're stoke at these communities exist, introducing riders, likeminded enthusiasts and generally getting people stoked on riding bikes. Huge thanks to everyone who turned up and to the One Planet Team for hosting.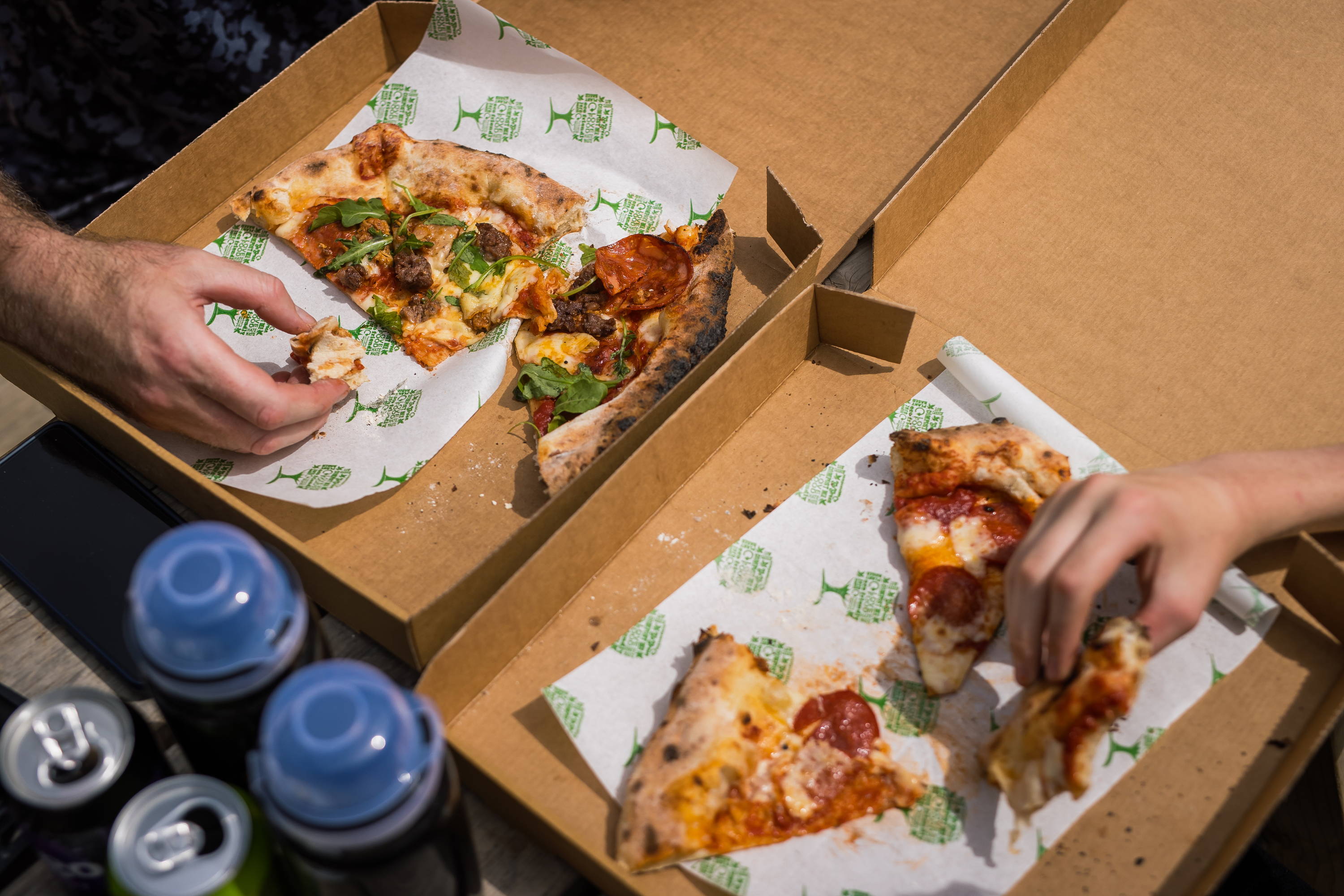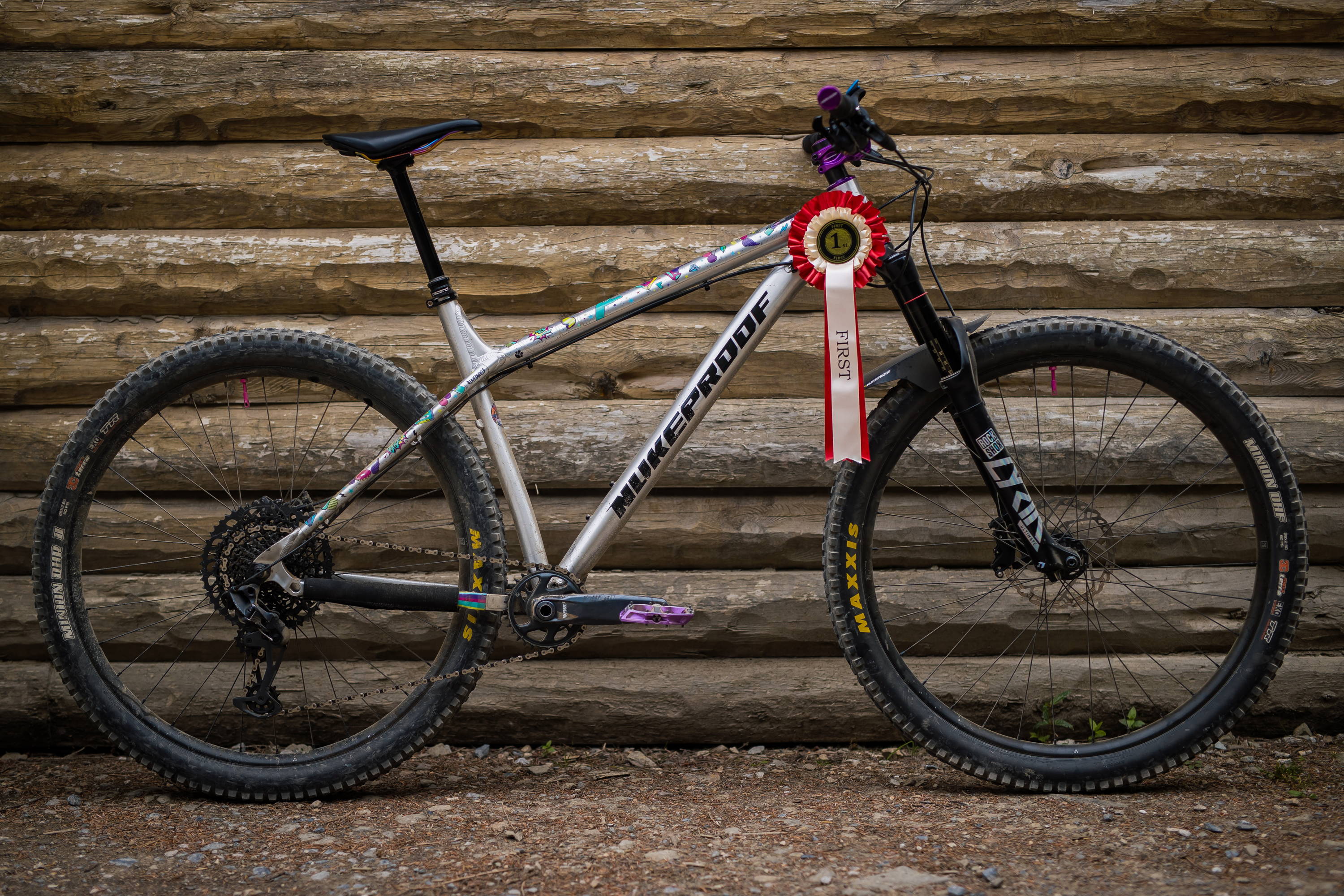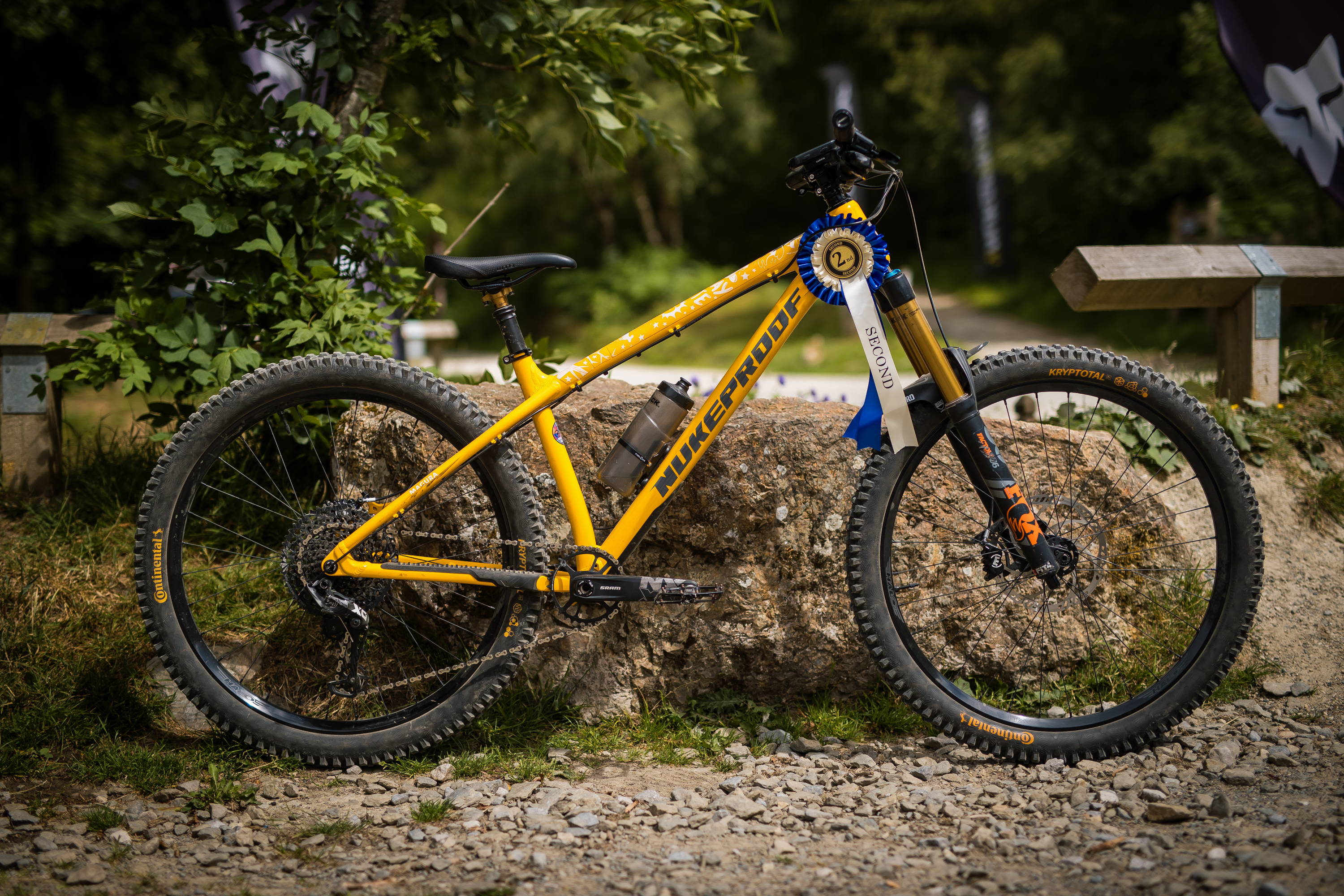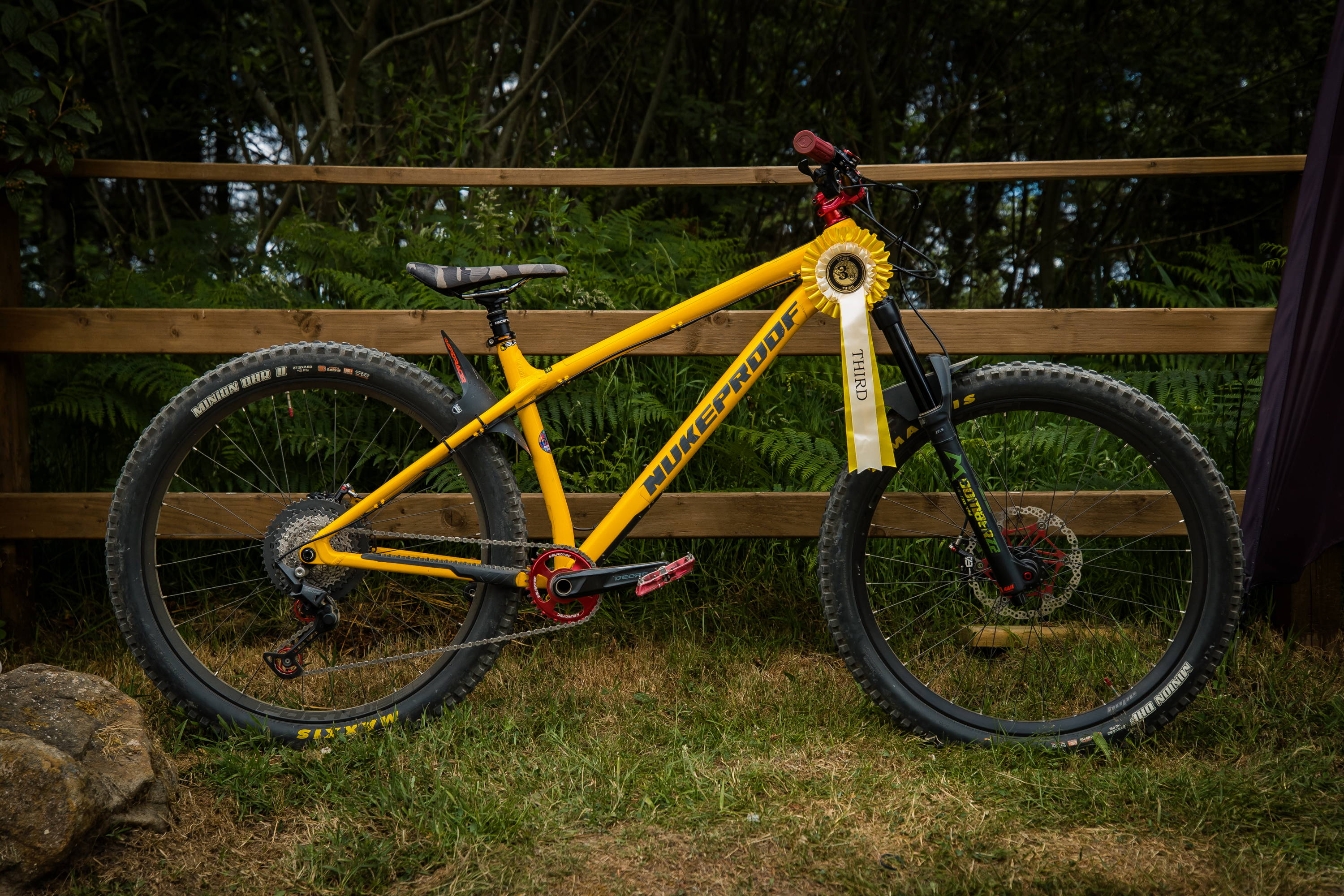 Want to join the Scout Owners Group, click on the icon below:
Megawatt, Mega, Reactor owner's clubs, when's the next ride?    
---