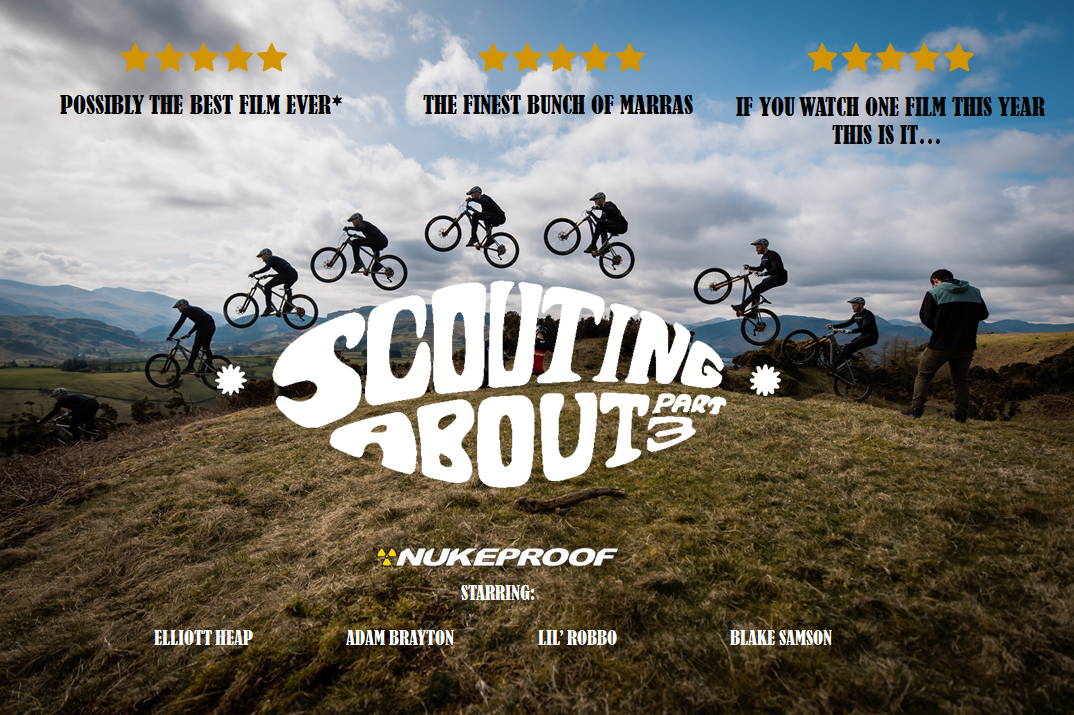 SCOUTIN' ABOUT 3 IS HERE...
The fans spoke and we listened... Scoutin' About 3 is here. Wilder, bigger, faster and more outrageous than ever, its the perfect recipe for getting the stoke kettle boiling.
Third in the series and the class of 2021 features:
Elliott Heap, winner of the SCO'scar for the best dismount- on the Team Chain Reaction Cycles spec 275
Adam Brayton Aka Grandad, winner of the SCO'scar of the biggest send to absolutely and utterly nothing- on a Scout 275 dripping in Hope goodness
Blake Samson Aka Mr Scout, SCO'scar winner of the fans favourite 'Can I have your autograph Blake'- on a custom spec 275 Pro a la GMBN spec
Lil' Robbo, out and out winner of the SCO'scar most dangerous man on the hill and funniest man on Gas and Air- on unbelievably a stock 275 Scout available to you and I.
With a huge thank you Tommy C and his new dad+ camera for the film making and Laurence Crossman-Emms on the pictures, film graphics from Jon Gregory. Adam Brayton for scouting, building and maintaining the trails somewhere t'up North. A shout out to the awesome Cumbrian Ambulance crew and NHS staff who helped a certain someone out, watch the edit to see...
Sign up to our newsletter below to be in with a chance of winning a Blackline Kit of your choice as modelled by the Scoutin' About boys, check it the collection below.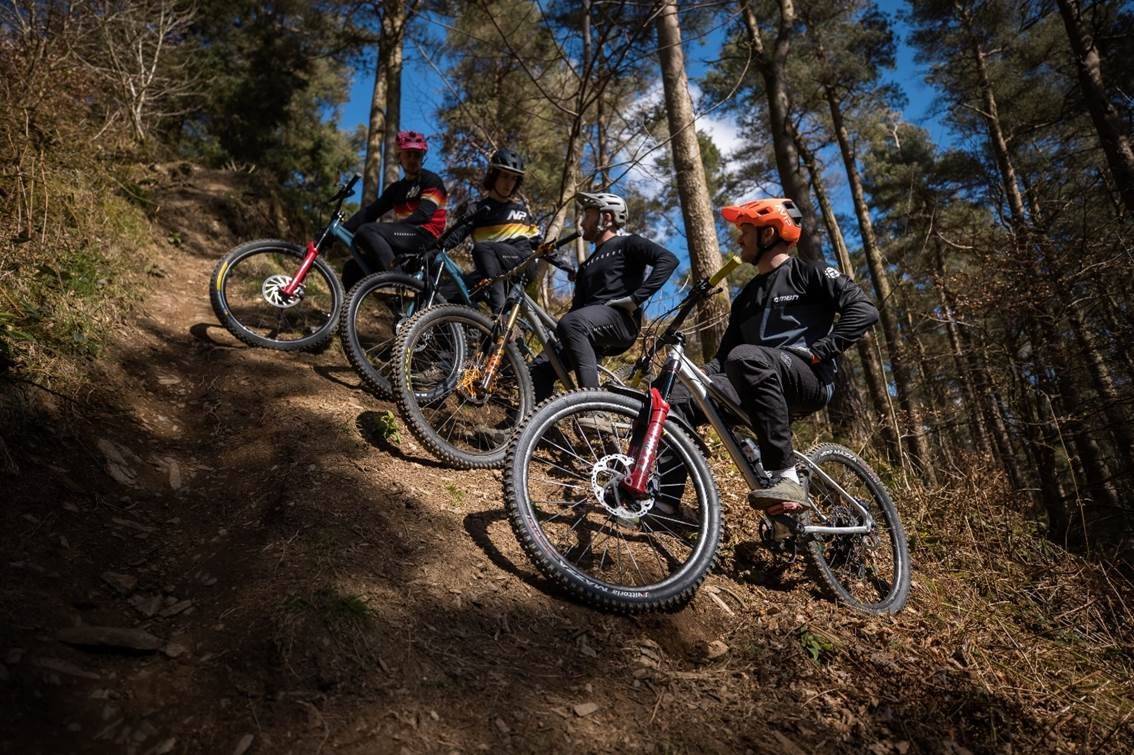 ---