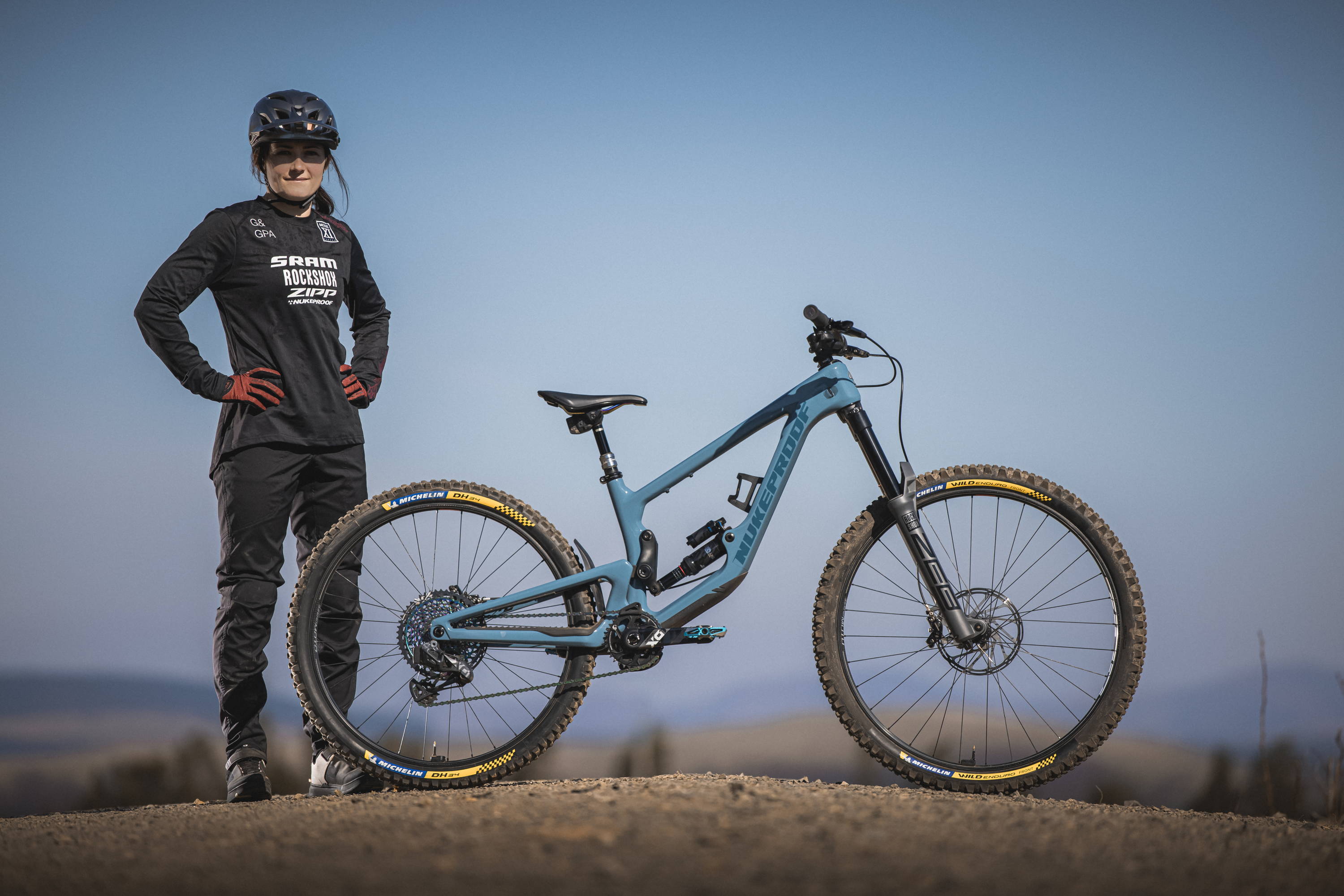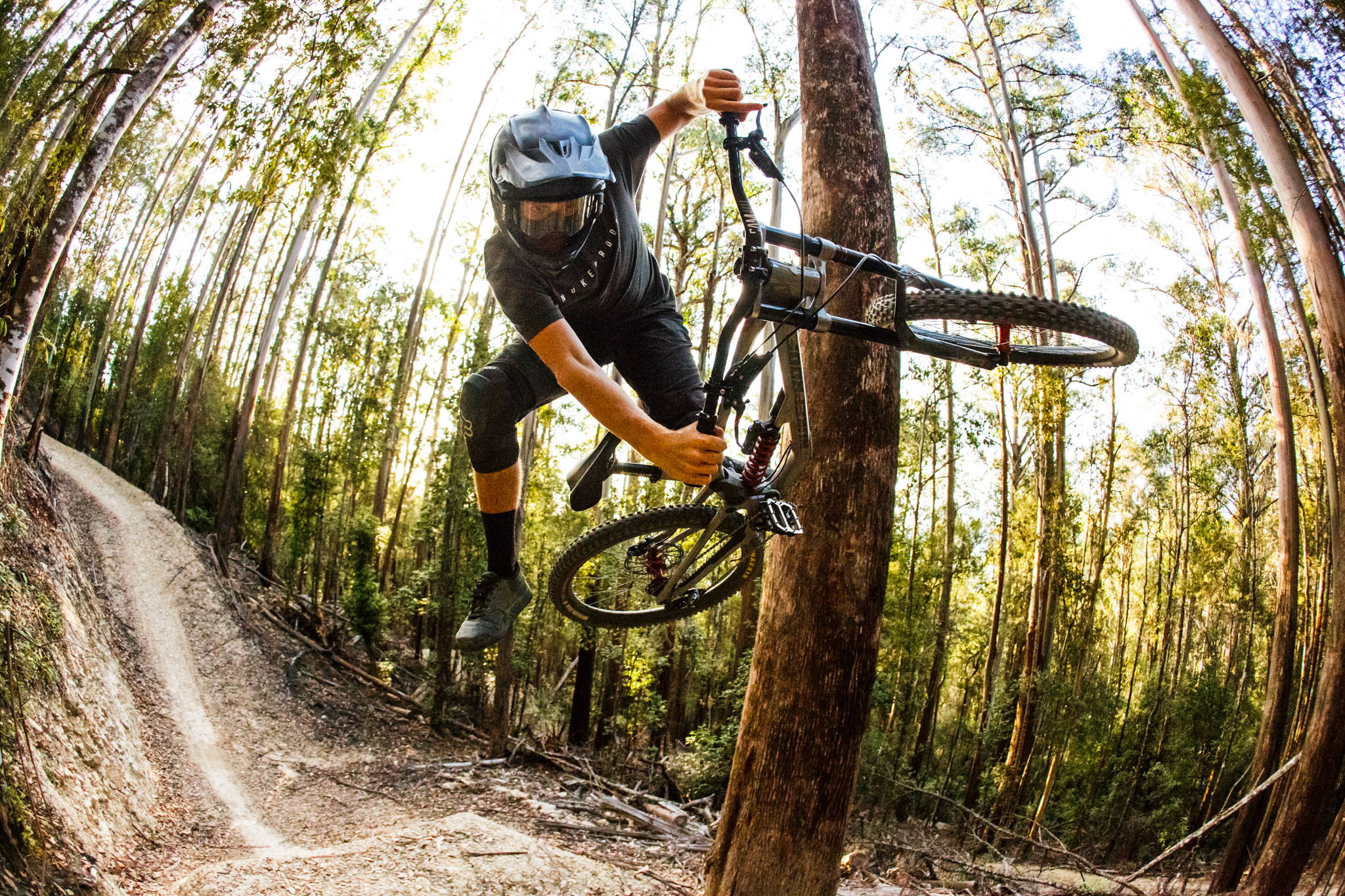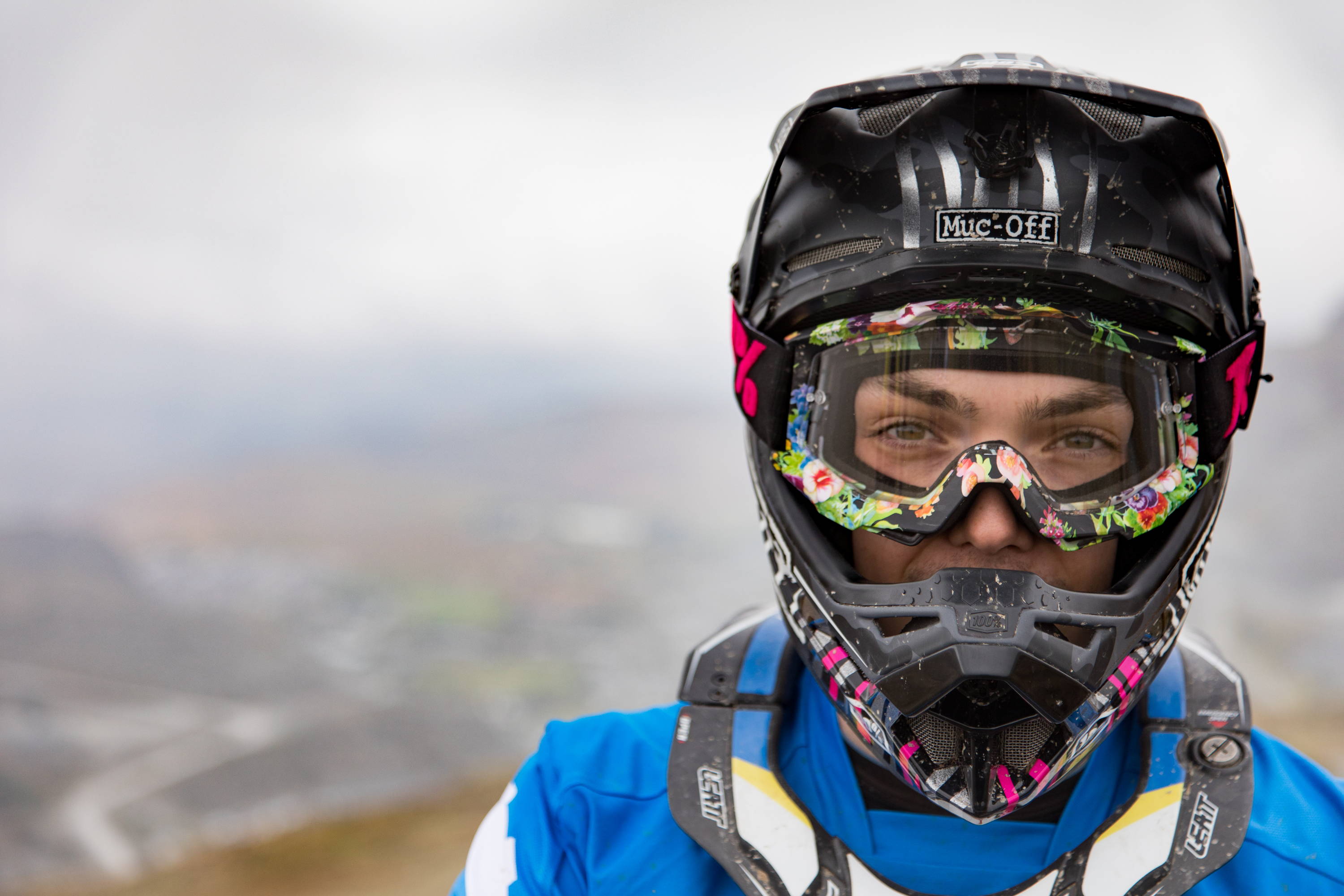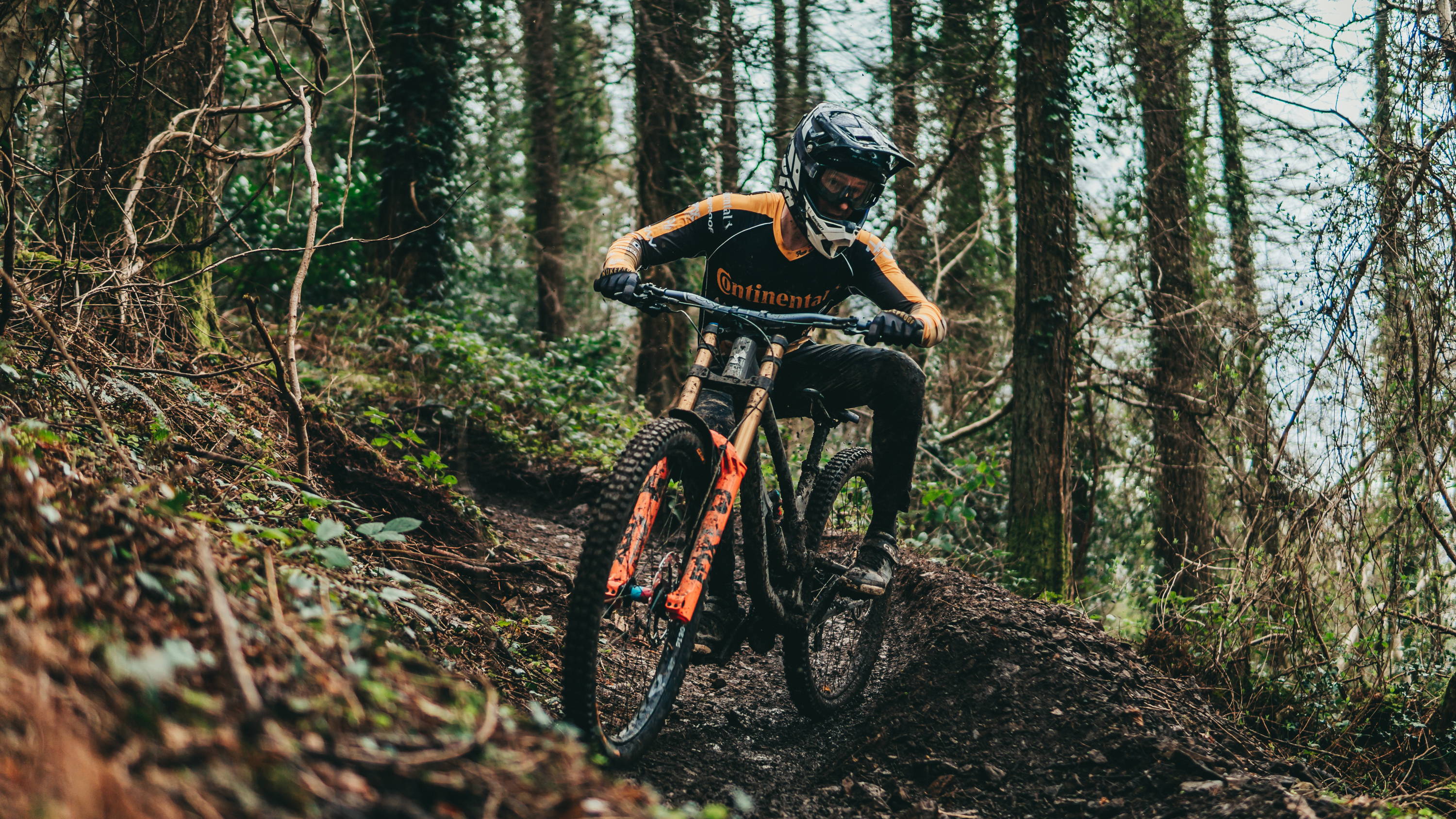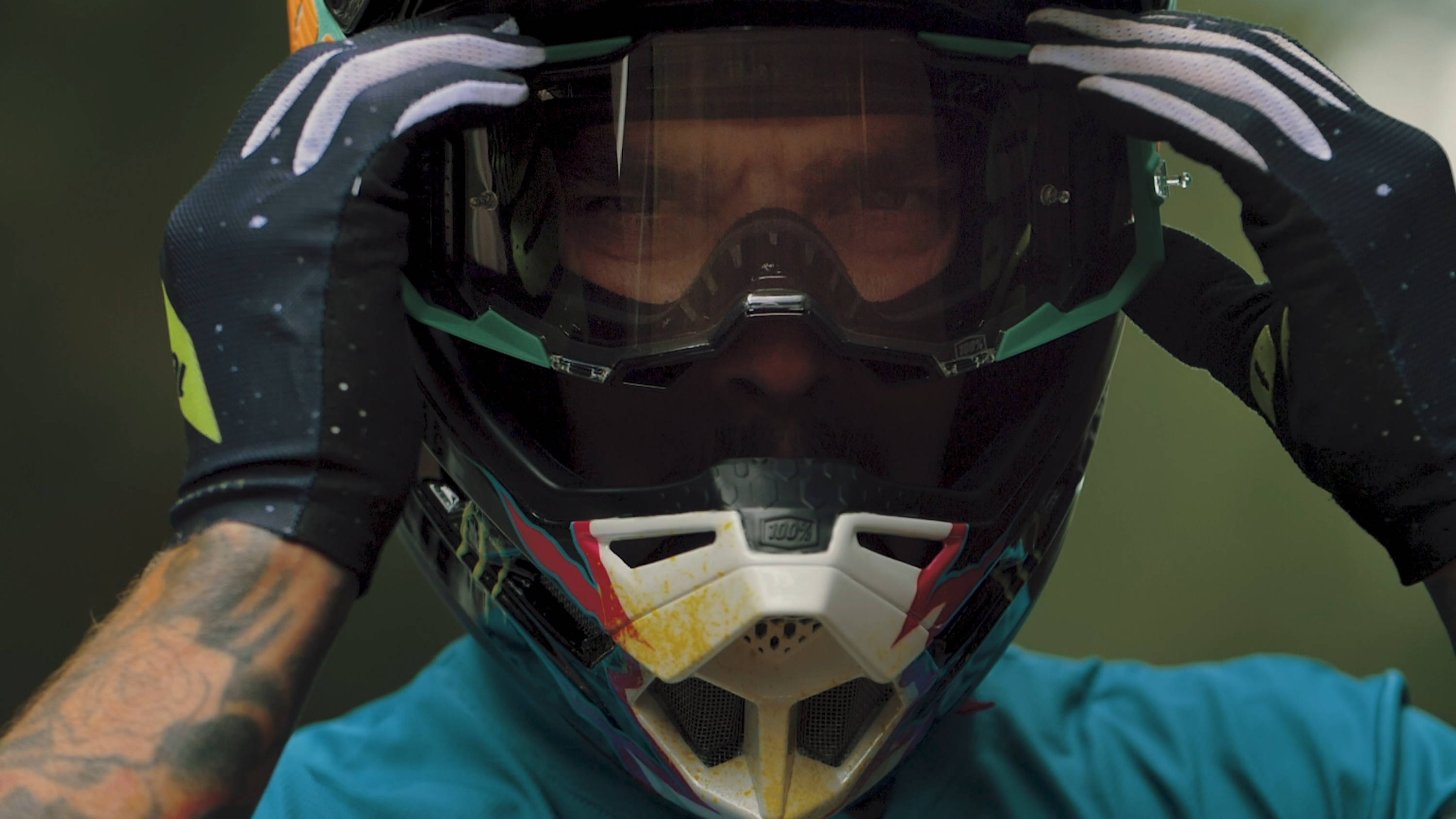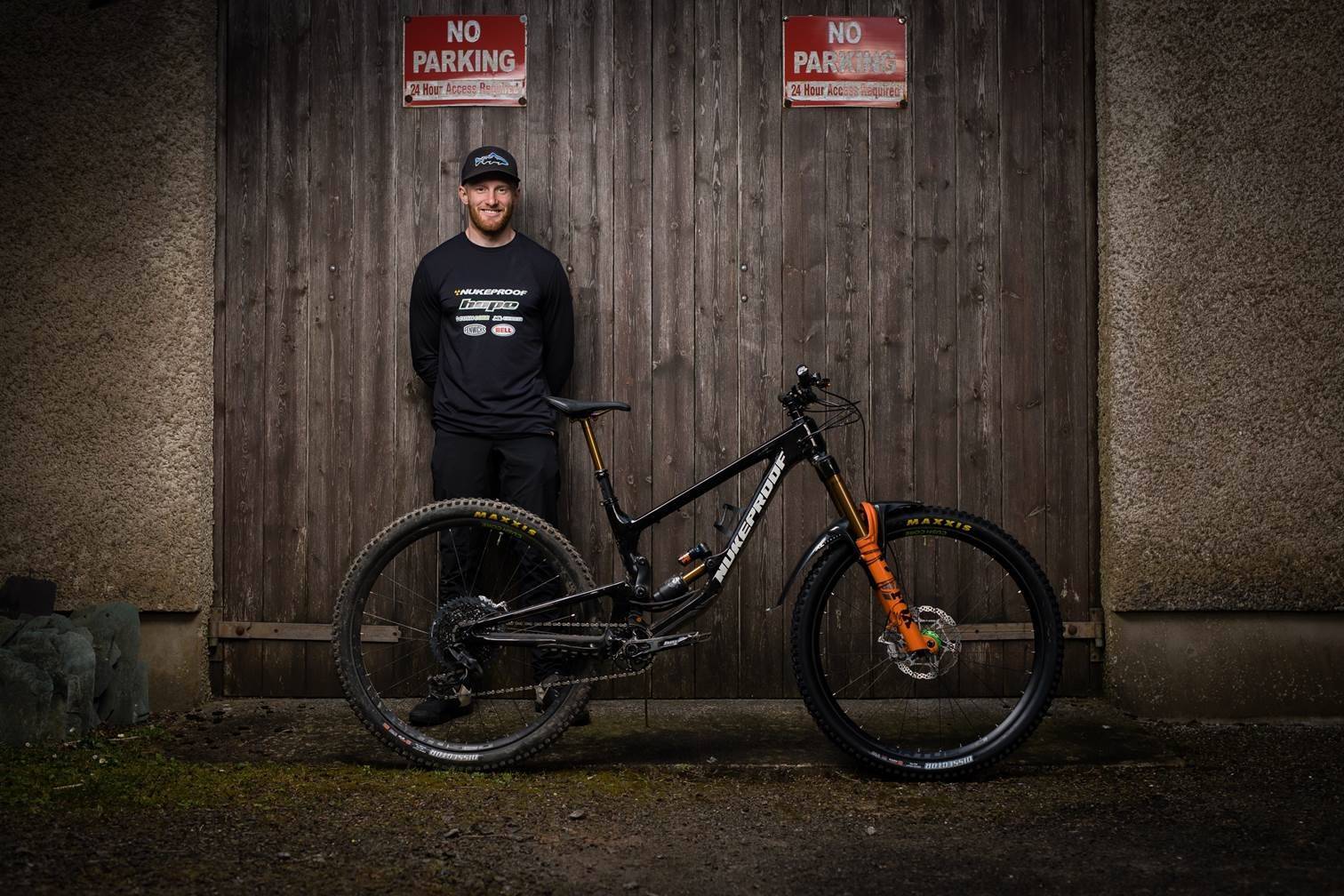 Nukeproof are proud to partner with some of the best athletes in the sport. In this section you will find recent news and announcements from the athletes.
#itsanattitude
Hit the articles below to read more and click here to see our athlete's profiles
---
Adam Brayton- The Pro-Vateer
---
Nukeproof are stoked to enhance the relationship with Adam to including running all our frame offerings and Ridewear. In 2021 Adam will be joining the ranks of riders without the benefit of the "factory pit set ups" but with full support from Nukeproof, so he's not quite a Privateer, more of a Provateer.
---
"So yeah 2020 was a funny one for everyone. Sadly, at the end of the year Hope Technology made the decision to pull their Factory Race program. It would have been easy to call it a day, but I'm not done yet...
So here I am rolling into 2021 with a full support form Nukeproof and using a full range of their frames. A huge thank you to Rob and everyone at Nukeproof for stepping up and putting something together than I am super happy with. Hope will still be on board as a sponsor to make sure my bike builds have lots of bling, with continued support from Ride Fox, Bell, Crankbrothes, Maxxis, Invisiframe and 100%. It's good to welcome Cushcore, Crud, Fenwicks, Renthal & Wahoo on board too.
Preparation has been going great with Elliott Heap and Danny Hart in the Fit4Racing Gym. I'm looking forward to the challenge this year and "Provateer life" with Meg in the Van at the World Cups!
Cheers & See you at the Races!"
Adam Brayton, The Pro-Vateer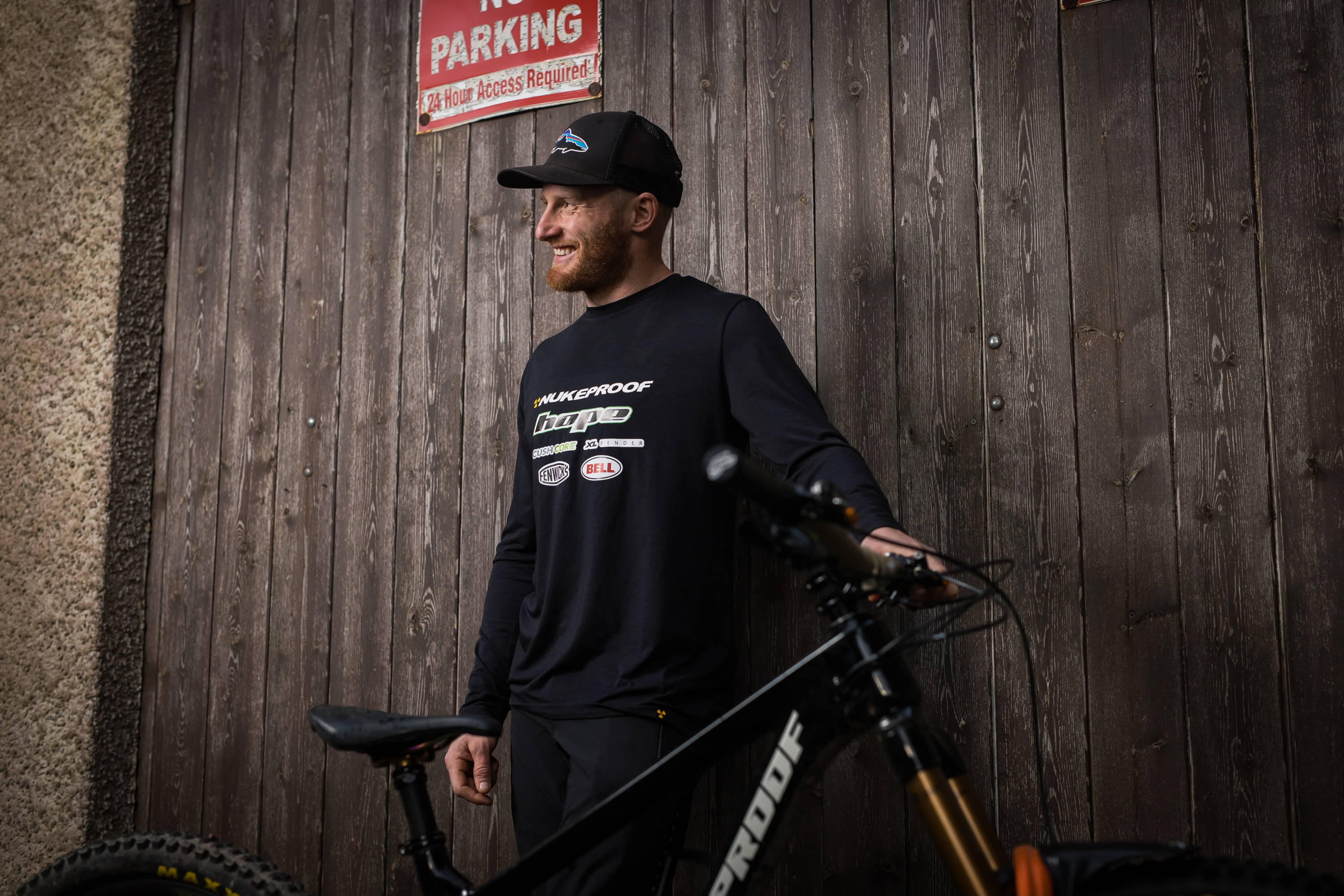 ---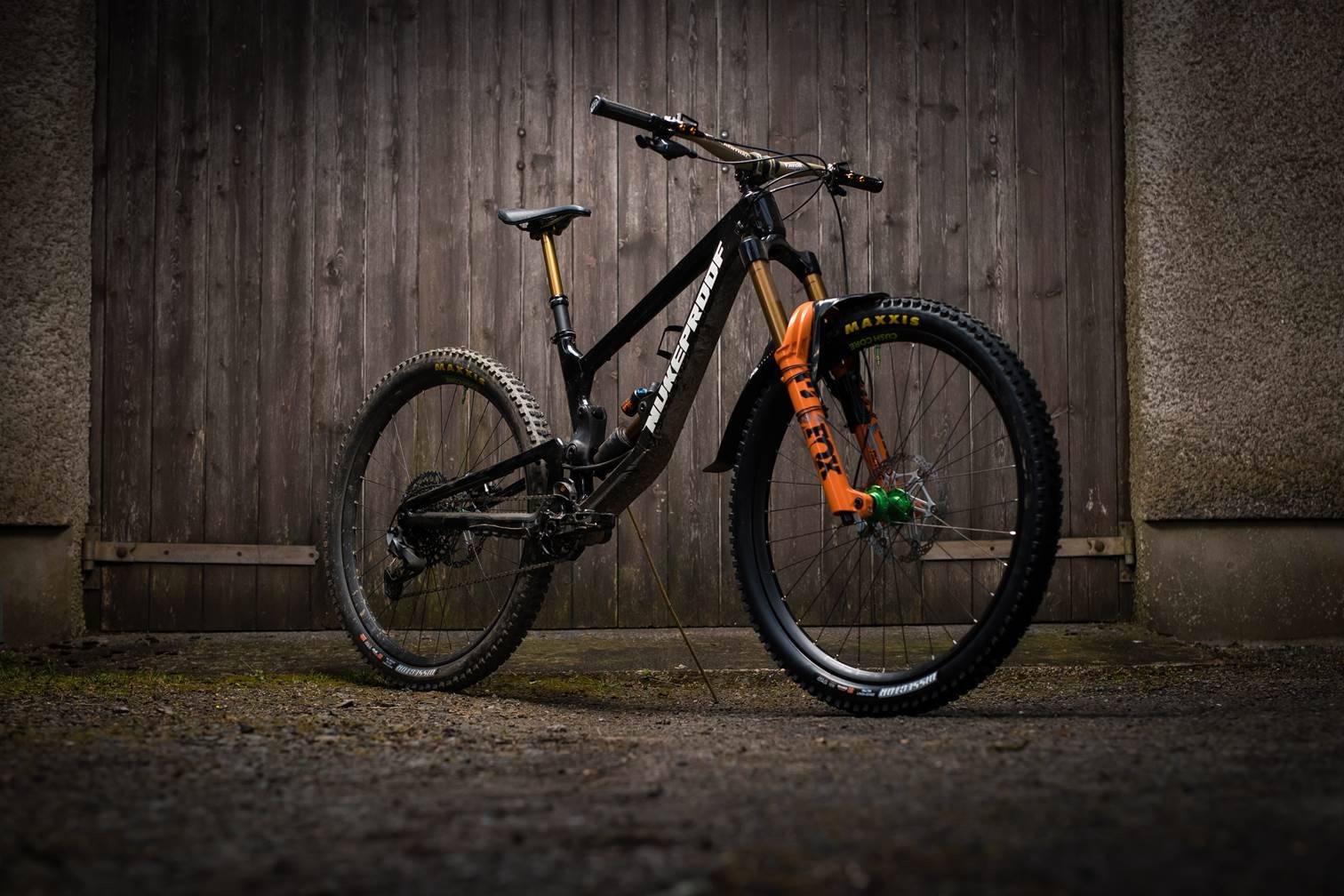 ---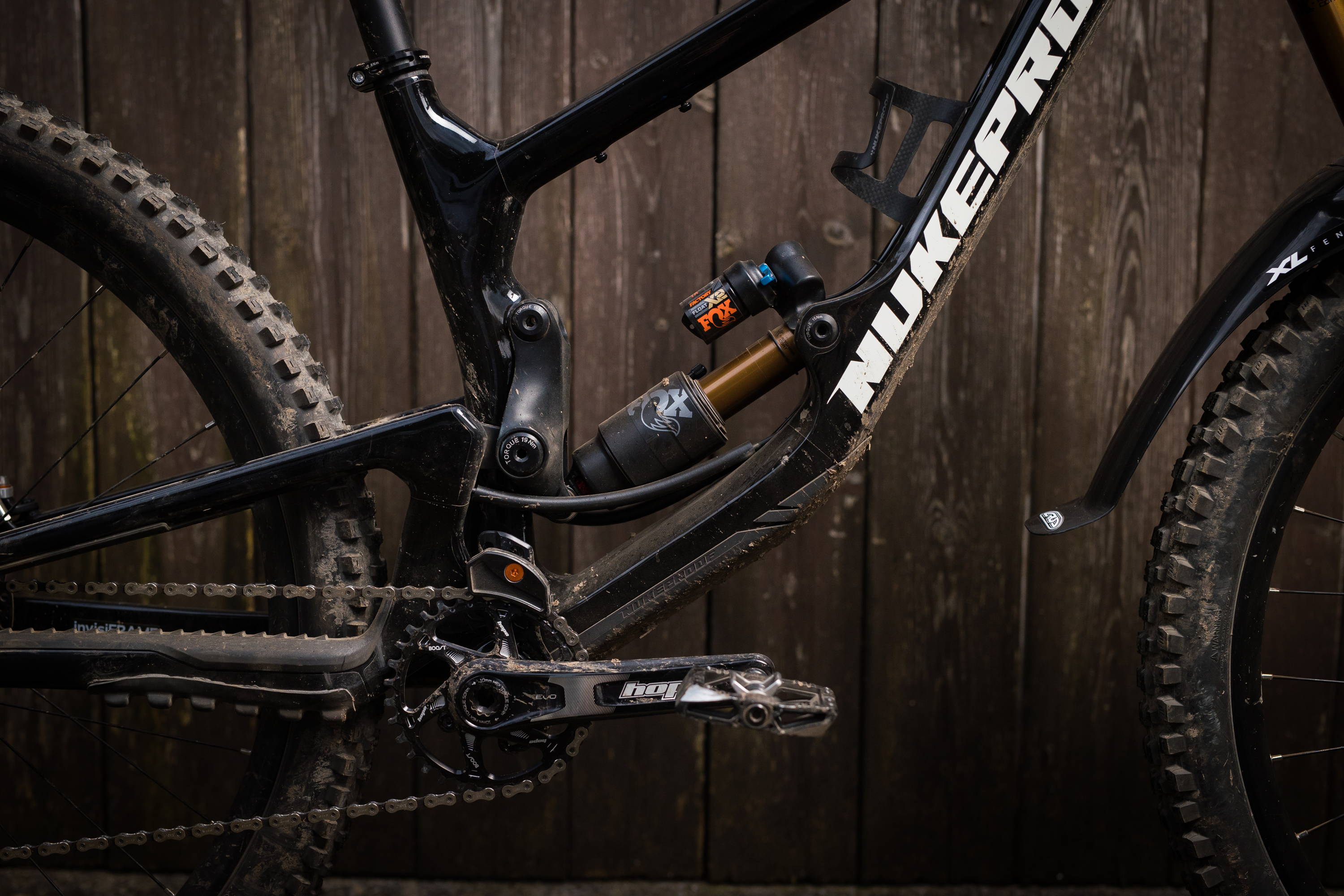 ---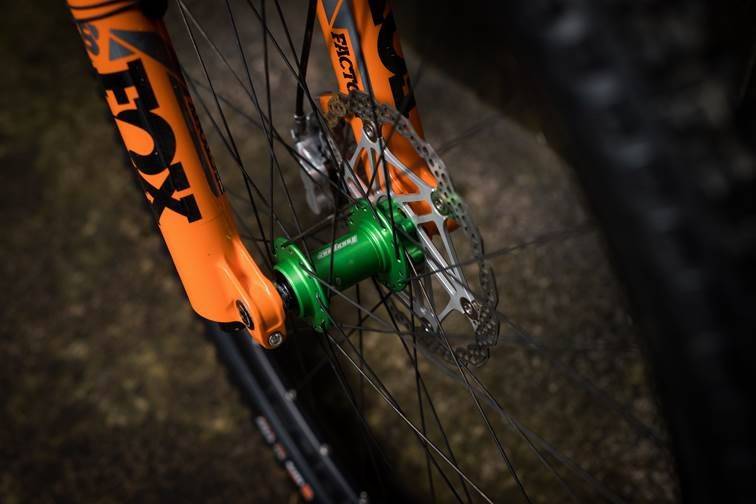 From Nukeproof:
"Mr Gas to Flat, the Keswick Kestral or just good ol' Grandad, call him what you like but we're stoked to continue working and increased our relationship with Adam. He's been loving the Dissent downhill frame for a couple years, but for 2021 he's a found the space for few more Nukeproof's in his stable, as well as a wardrobe full of Nukeproof Ridewear and clothing. For 2021 we're stoked to be part of Adam's "Pro-vateer" adventure and see what is possible.
His attitude towards his riding is awesome, he's a racer through and through, but mainly just loves being out on the bike. As well as troubling the top of the Downhill World Cup's timesheets he will be some special events like Red Bull Hardline and committed to supporting the UK national downhill series. Where possible I'm sure you may see him on his Giga or Mega at a number of Enduro races (possibly an EWS or two), it's hopefully a packed year."
Rob Sherratt, Nukeproof Marketing Manager
Welcome to Nukeproof: Katy Winton
---
If you've been anywhere near the internet Team Rumor mill in the past few weeks- you've probably seen a certain name creating the hype of where she will end up. We're stoked to announce she's riding with us; Welcome to Nukeproof Miss Katy Winton.... As Katy has kept her plans a guarded secret, we're excited to let you know what's next for her. So hear it is straight from Katy: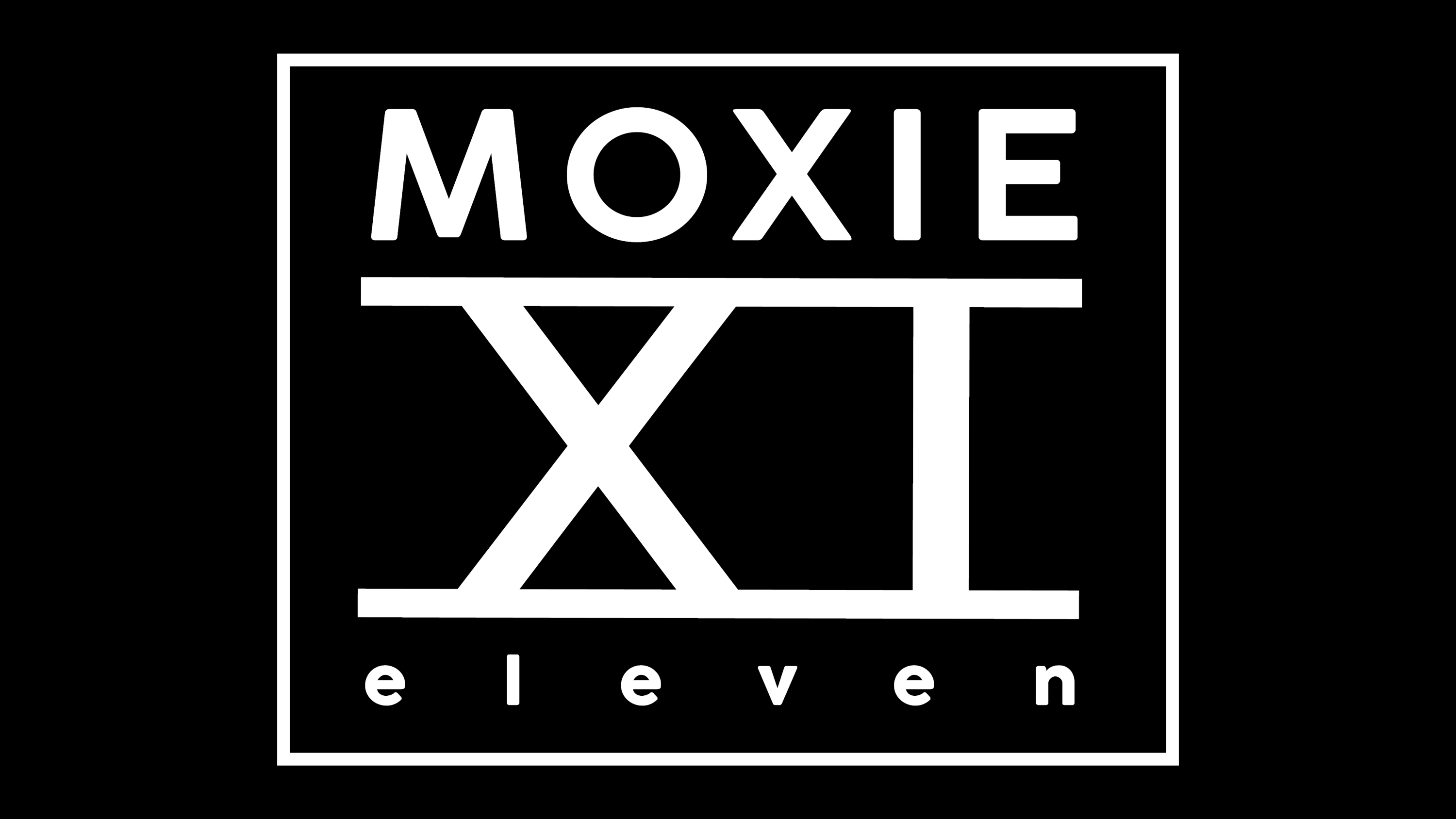 ---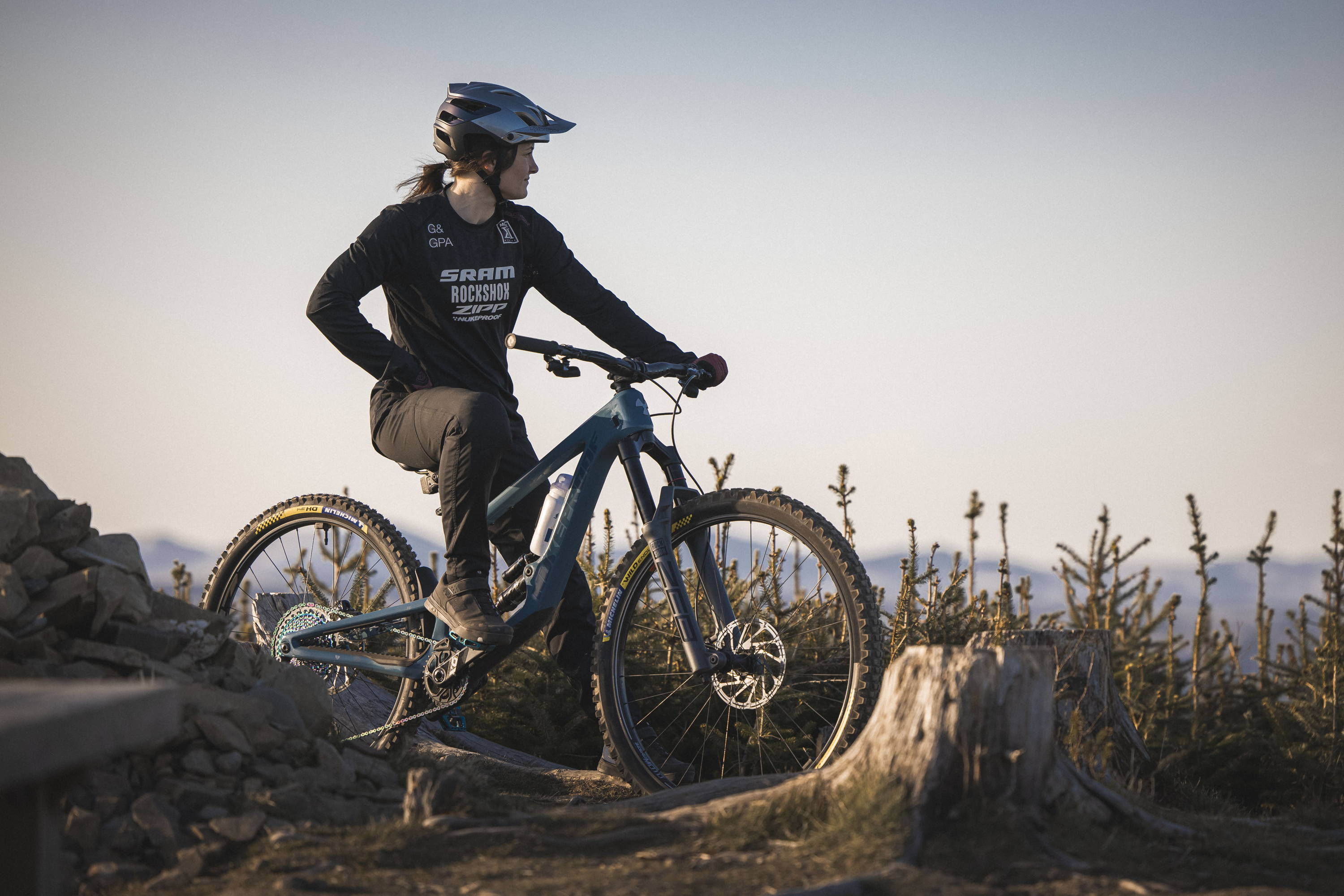 "Words cannot describe how absolutely delighted I am to join Nukeproof!! They've gone above and beyond to make this happen for me and to make me feel welcome, supported and part of the brand. After all the struggles, I've found exactly what I was looking for. It was a priority of mine to make sure I had the best fitting bike for me and I have spent a lot of time studying geometry charts. The Giga stood out as a great fit for a small person as well as the geo being progressive with the times... it's also an absolute feast for the eyes! After my first ride I can already confirm they have absolutely nailed it! I am so buzzing because it can only get better from here!! I can't wait to get between the tape and see what we can achieve together this year. Thanks team!!"
- Katy Winton- Team Moxi XI
---
---
We're stoked for Nukeproof to be part of Katy's new team. She's an incredible athlete and a brilliant ambassador for our sport, her attitude is a perfect fit for Nukeproof. We're looking forward to seeing her and her Giga charging at the of the Enduro World Series. It's been awesome to read/ watch the reaction to Katy's refreshing honesty in her recent video series and look forward to watching her give a real insight for all of us into the mental and physical determination needed to make it at the highest level in future videos (plus all the good times, champagne and gelatos too).
Welcome to the team- Katy Winton!
Photography thanks to Dave Makinson.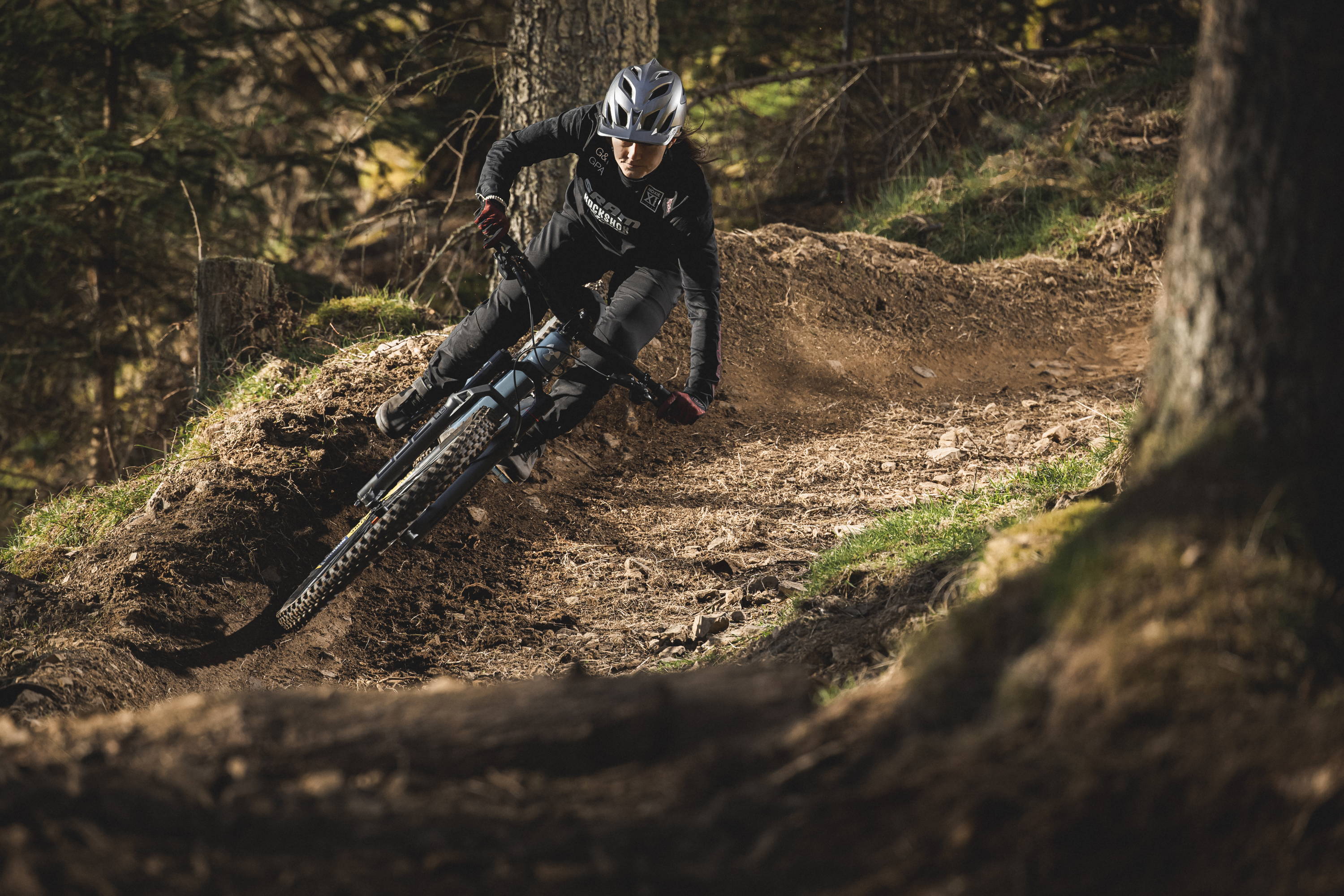 ---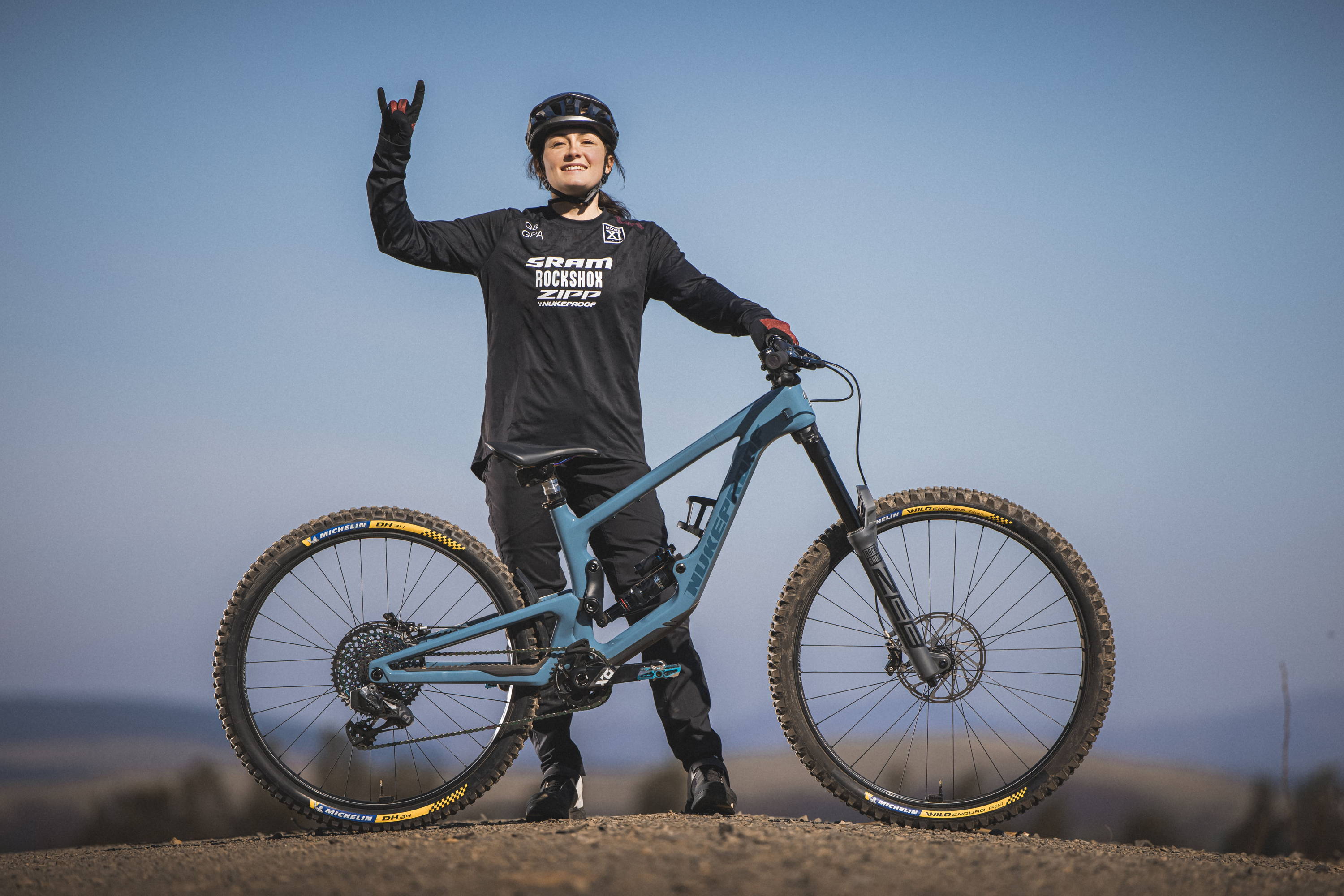 Welcome to the team: Dan Booker
Dan Booker: Rediscovering the love
Recommendations to us don't come higher. Whilst away with SRAM Australia in Maydena, Tasmania in 2019, Sam Hill gave us a call. He was waxing lyrics about the kid he was shooting with and saying to hook him up. One global pandemic and a bike buying frenzy later, we've managed to carry out that deal. We're stoked to introduce and welcome to the team Dan Booker.
The 23 year old Australian hails from Hobart, Tasmania, but now is working and living in the legendary Maydena Bike Park.
Dan's life between the tapes started pretty early on as 8 years old. He worked his way through the Downhill ranks, getting selected for the Australian team and racing select world cups as a junior. However, a few big crashes overseas and that "burnout" feeling crept in, taking the shine of racing and he made the decision to take a bit of time off racing.
However he wasn't far form bikes though working as a trail builder, helping sculpture the Maydena Bike Park Project in Tasmania. Living and working at a bike park with decent amount of elevation, plus a park that attracts Australia's top riders got the stoke kettle fully fired up again and has helped take his riding up a level. This has reignited his desire to race again.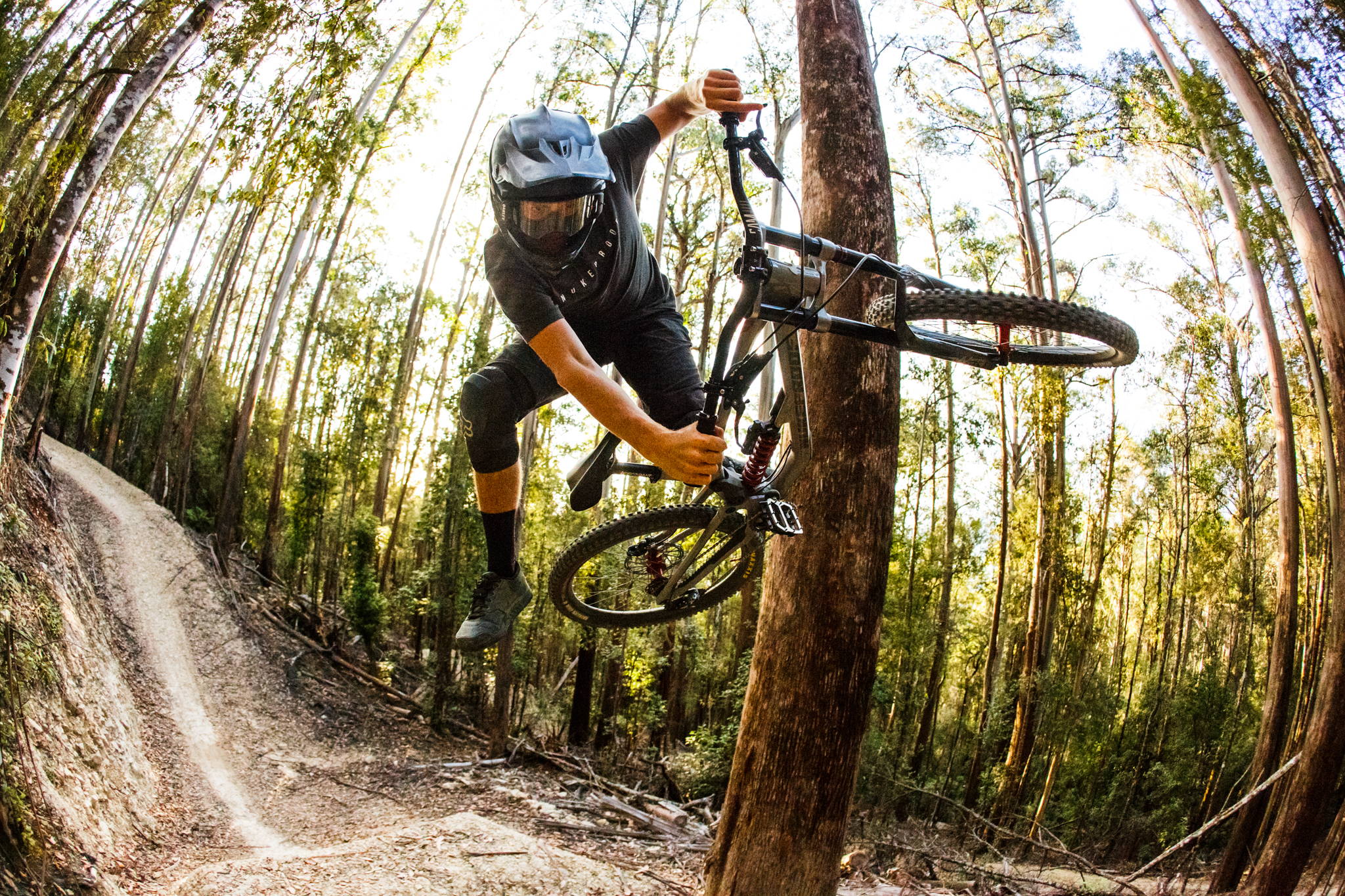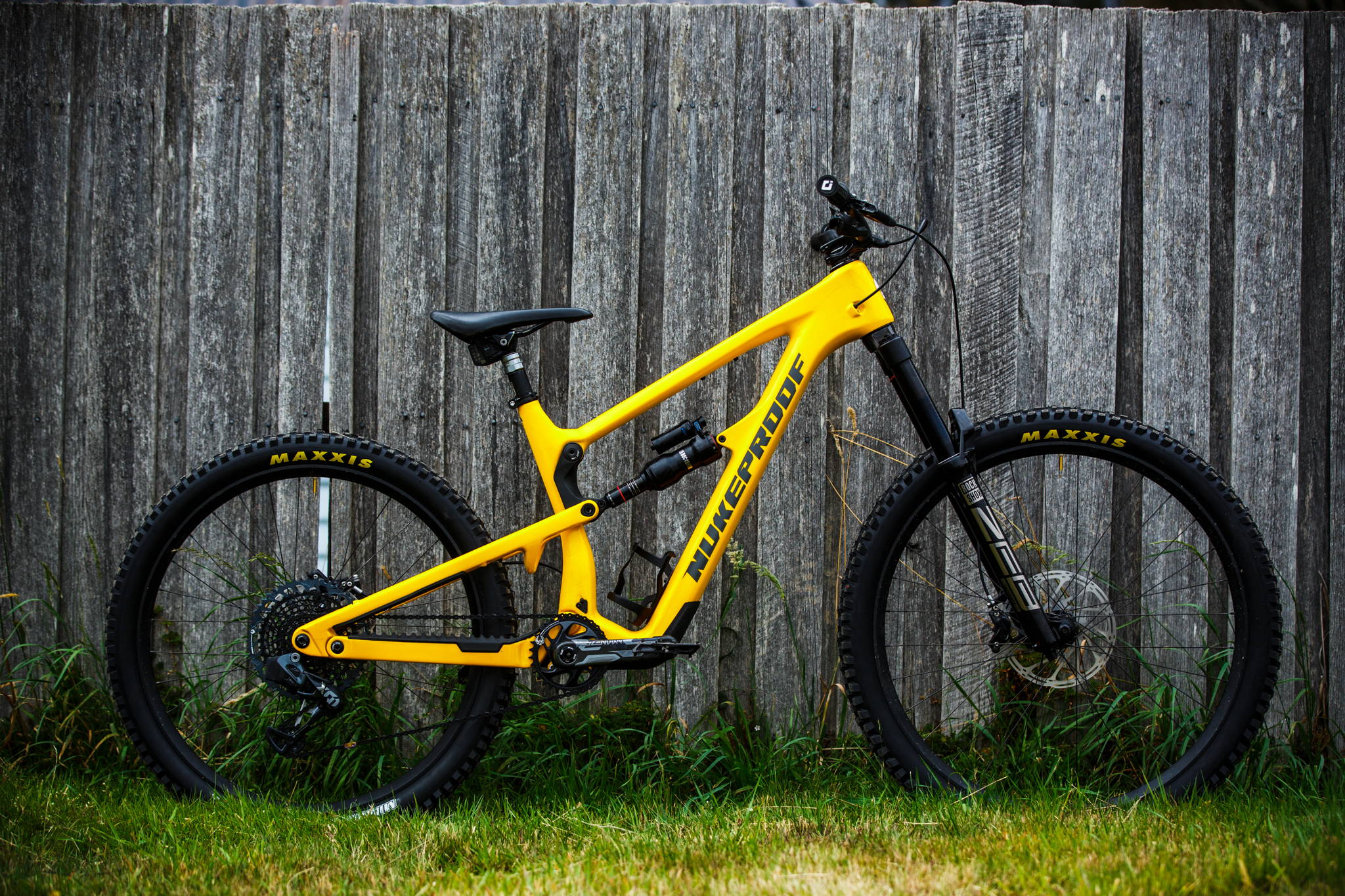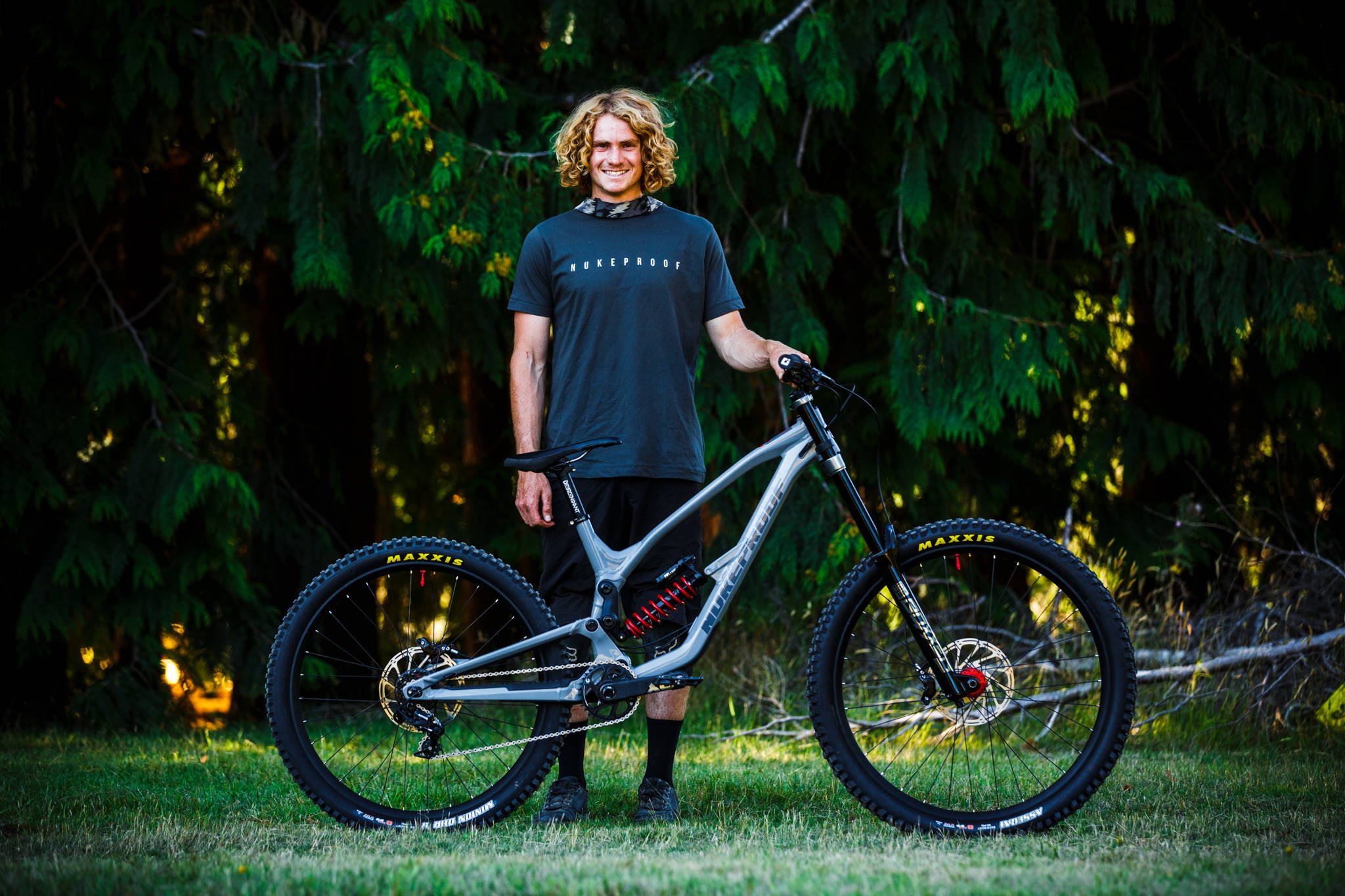 Back between the tapes he's keeping a liberal program racing both Downhill and Enduro.
"My first enduro race was an EWS qualifier up in Derby, Tas which felt like just a day out riding with my mates and after having such a good time I booked some flights to Rotorua to give the EWS a crack over there. I was just planning on racing Rotorua and Derby but got fully hooked on racing again and ended up making my way over to Madeira, Whistler and Northstar as well."
For those wondering how his results have stacked up so far:
2nd 2019 Aus Enduro National Championships
1st 2020 Asia Pacific Enduro Series rd2
29th 2019 EWS Madeira
25th 2019 EWS Whistler
28th 2019 EWS Northstar
For those that don't know Maydena, Dan explains a bit about the layout:
"We started with a mountain and a road that climbs 820m vertical to the peak. At the base is an old primary school which we turned in to our base building, bike shop and cafe.
It is pretty much every trail builders dream having a mountain that is a completely blank canvas with amazing dirt and epic forest. We have put in close to 100km of trail with 64 different tracks, a dirt jump park at the bottom and a big asphalt pump track. It's been amazing to be apart of it and see how it's grown from the start!"
When not Working as the Head Trail Builder at Maydena, he's spending time outdoors, recently discovering surfing to help balance his riding habit.
Race plans for 2021 are still a little up in the air for international travel but Dan's well on the way to getting on racing the Australian Enduro, EWS qualifiers and National Downhill races, as well as putting in a bit of time with video projects.
The two bikes Dan will use this year are the Dissent 297 and the Mega 290C. Both frames will be custom builds with the support from Sram & Rockshox Australia and Nukeproof Components.  
For those that want to follow Dan on Social media, sorry you can't in a welcome break form the "norm", he's not on social platforms.
We will feature Dan's races and footage on our social media channels and our You Tube Pages.
Huge thanks to Ryan Finlay (@rfphotographics) for the awesome shots, all shot in Maydena Bike Park  
Mike's racing CV to challenge the best, he's an undeniable talent. With over 8 years of racing at Downhill World Cups with multiple Junior World Cup wins, Elite podiums and a 4th place at the 2016 World Championships as well as top 20 results last year. Nukeproof are stoked to have Mike's back with us. He join's our "PRO-vateers" ranks (we don't have a full "factory" Downhill race team) to race British Downhill and whatever else he throws himself into. But with his young family now being his main focus.
He's naturally one of the fastest (and Wildest) riders out there. Whilst not on the Nukeproof team for the past 3 years he's remained a good friend and as such will always have a ride with us (insert "part of the family line here"). Nukeproof are proud to be supporting him once again and to help his decision to keep doing what he loves; keep riding bikes (fast).
Stoked your on-board Mike.  
From Mike:
"Pumped to be joining Nukeproof for 2021 and beyond (I hope). After being away from the brand for the last 3 years I'm stoked that the opportunity come up to join the team again!
After the whole pandemic and everything that's been happening the past year and budgets being shrunk the possibility of a factory ride just wasn't there anymore, so I wanted to put my own deal together that took the pressure of racing and results away and being able to have fun riding again!
After speaking with rob at Nukeproof we managed to come up with a deal that will allow me to still carry on racing at a high level, but without the pressure! Also being able to give back to the British downhill scene by racing all the British Downhill Nationals. I'm keen to be able to help and pass my experience of racing World Cups to the next generation too with holding come Nukeproof coaching days.
I'm really looking forward to this year with Nukeproof and build on a partnership with a brand that kicked off my elite World Cup career!"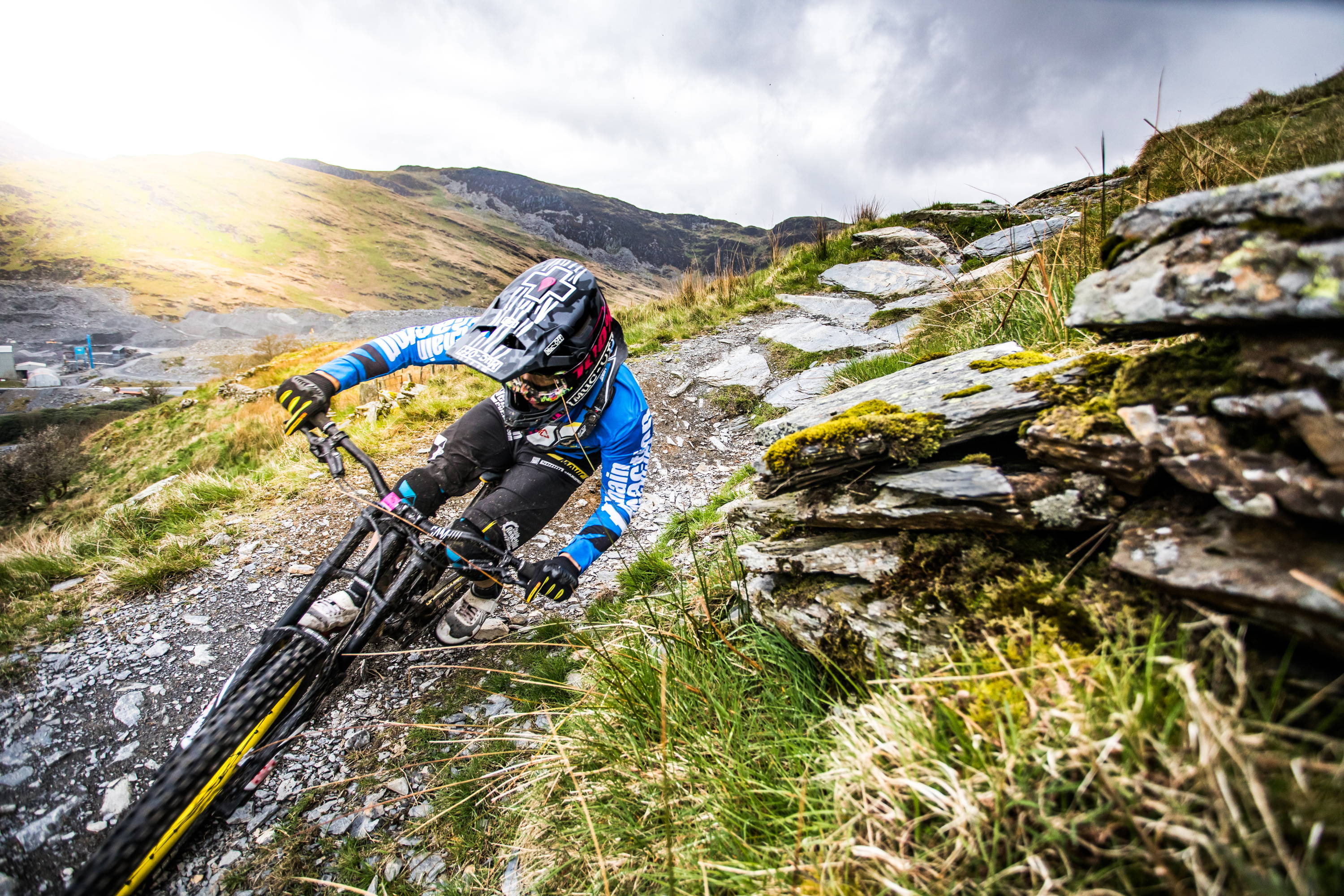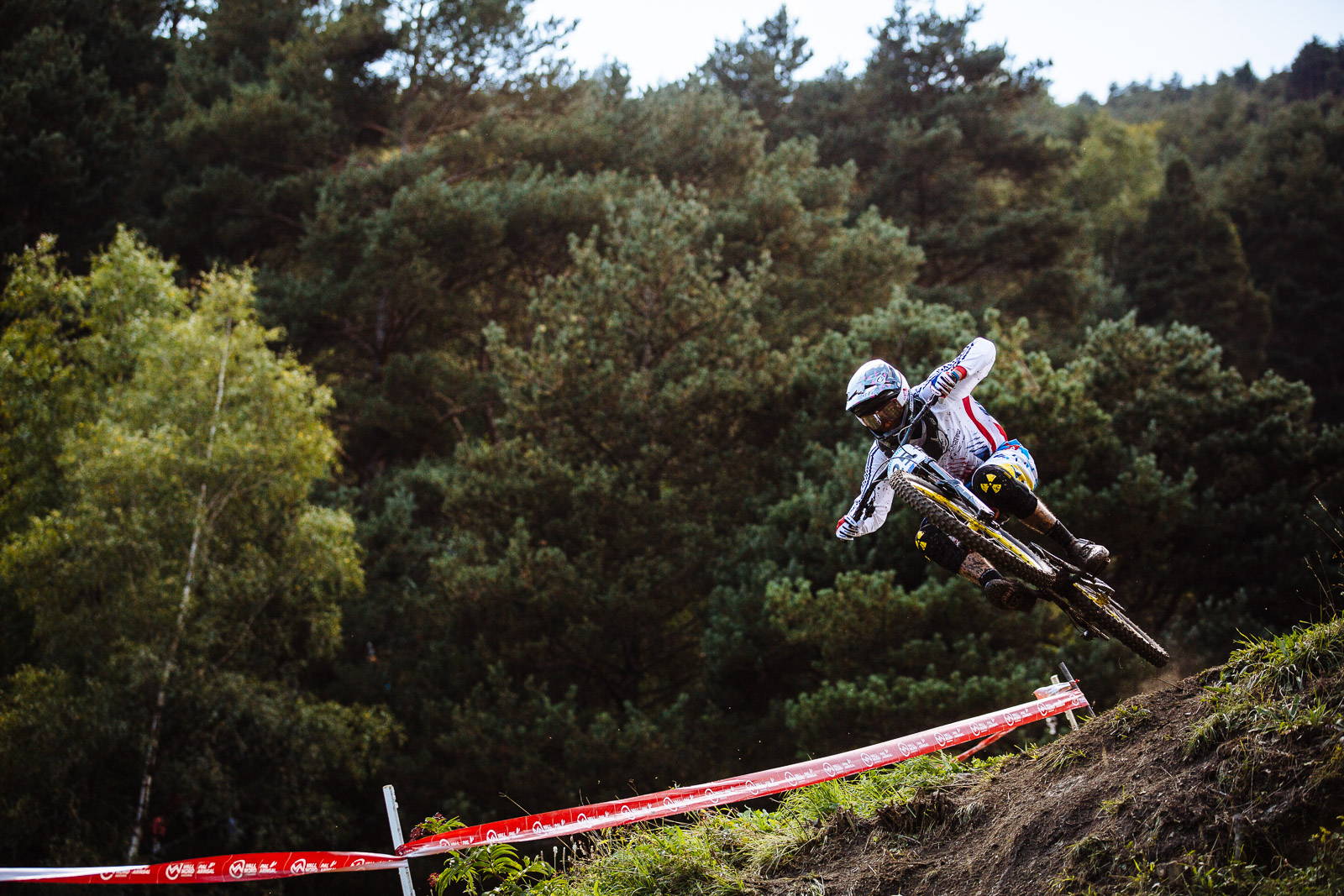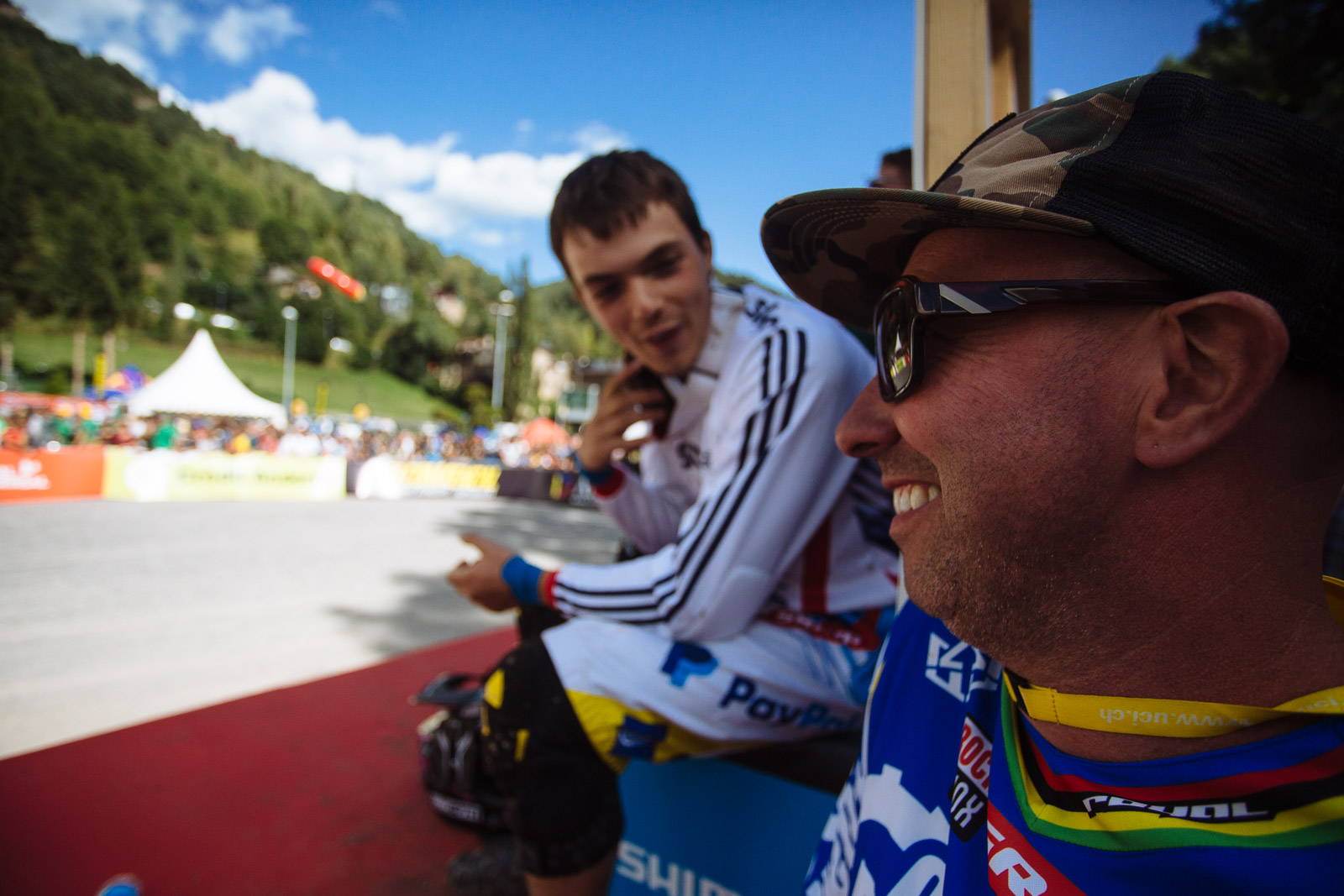 Chris Cumming returns to Nukeproof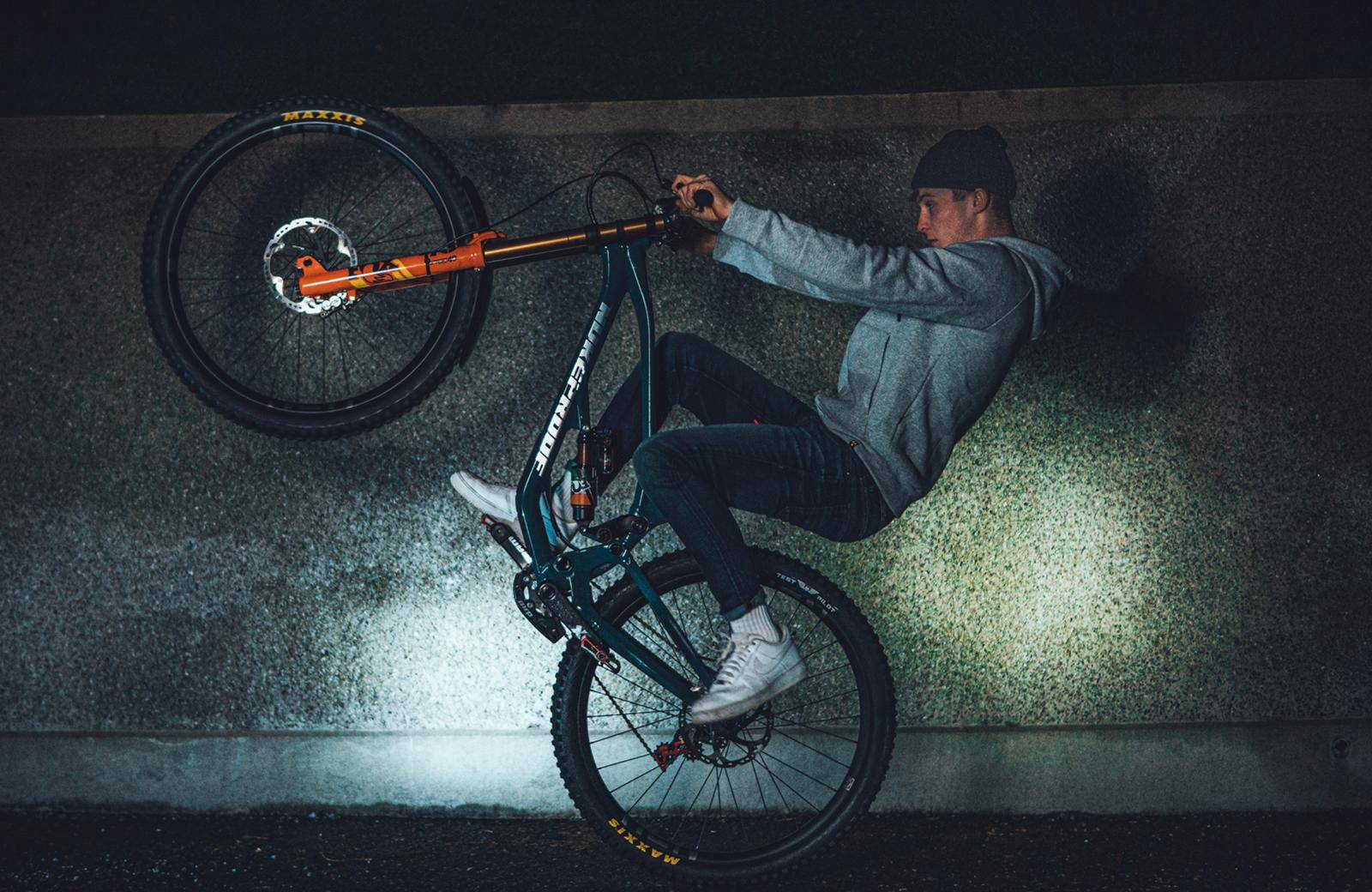 ---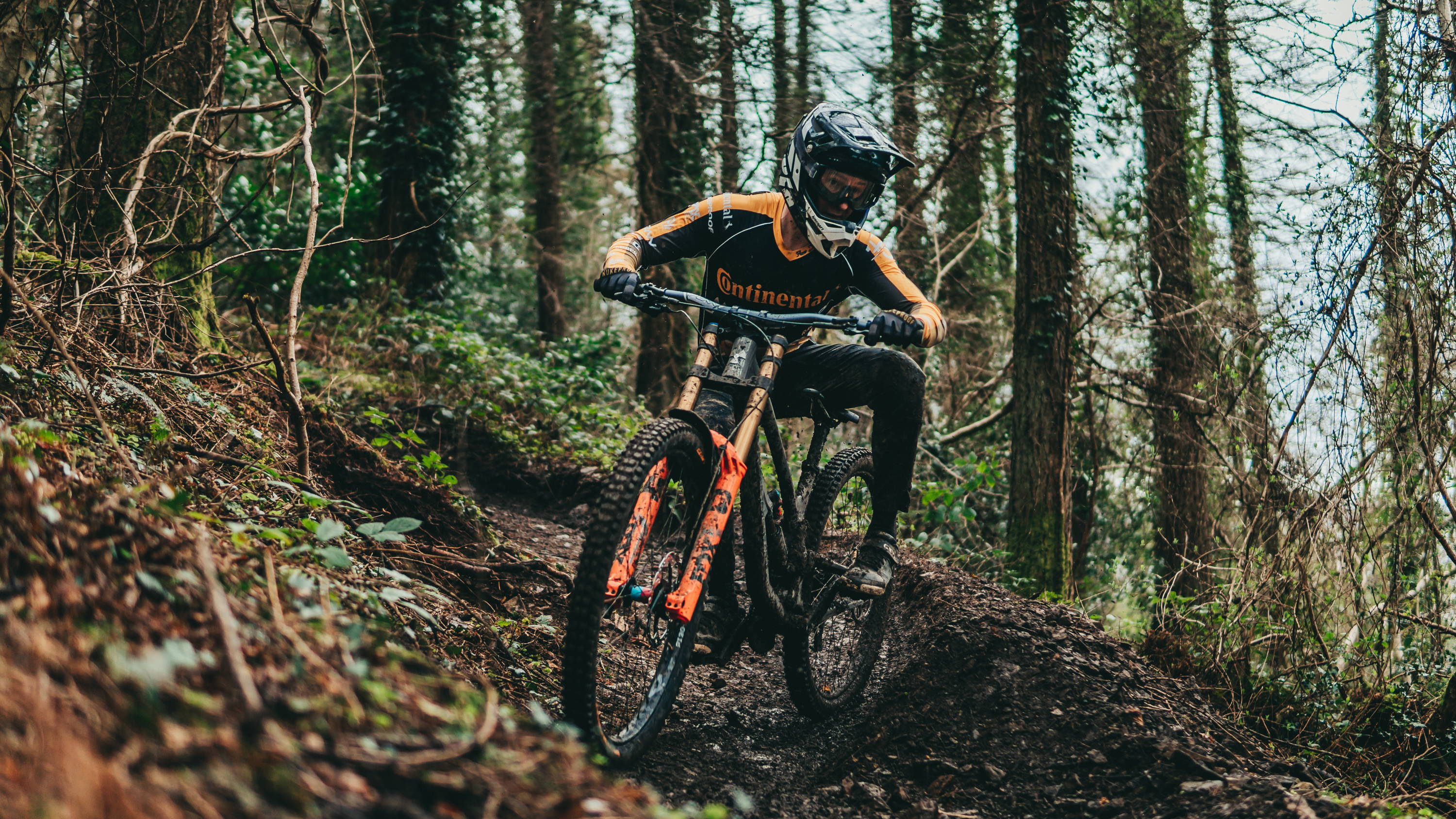 ---

---
Hailing a stone's throw from the Nukeproof office, Chris Cumming has been well known to all in Nukeproof since he was a wee nipper. As a promising Northern Irish youth, he's been with the brand in one way or another since he was around 12- he could have been a younger, but he was defiantly a lot shorter than he is now!
Moving through the national ranks with Nukeproof support, he's taken Irish National championships and Titles as well as numerous International and British Downhill Victories (including two years with Nukeproof Supporter Team Wideopen).
With Junior World Cup ambitions, he flew the proverbial Nukeproof nest to join another team/ brand in 2018 to get the support required to race World Cup's, but as a friend he's never been that far away!
Now at the ripe old age of 18 (and about 9 foot taller) he's is back. Chis and his family have set up their own team; ECA-Nukeproof (ECA being East Coast Adventure- the Cummings family outdoor adventure business) to take on the 2021 Downhill World Cup Series (Including some IXS and British and Irish races).
Nukeproof are once again stoked to be working with Chris and helping his opportunity to try break into the Downhill elite (and just have fun racing bikes and see where it all goes.)
You can follow Chris adventures across his social media (@ChrisCumming_DH)
Re-signing the legend: Sam Hill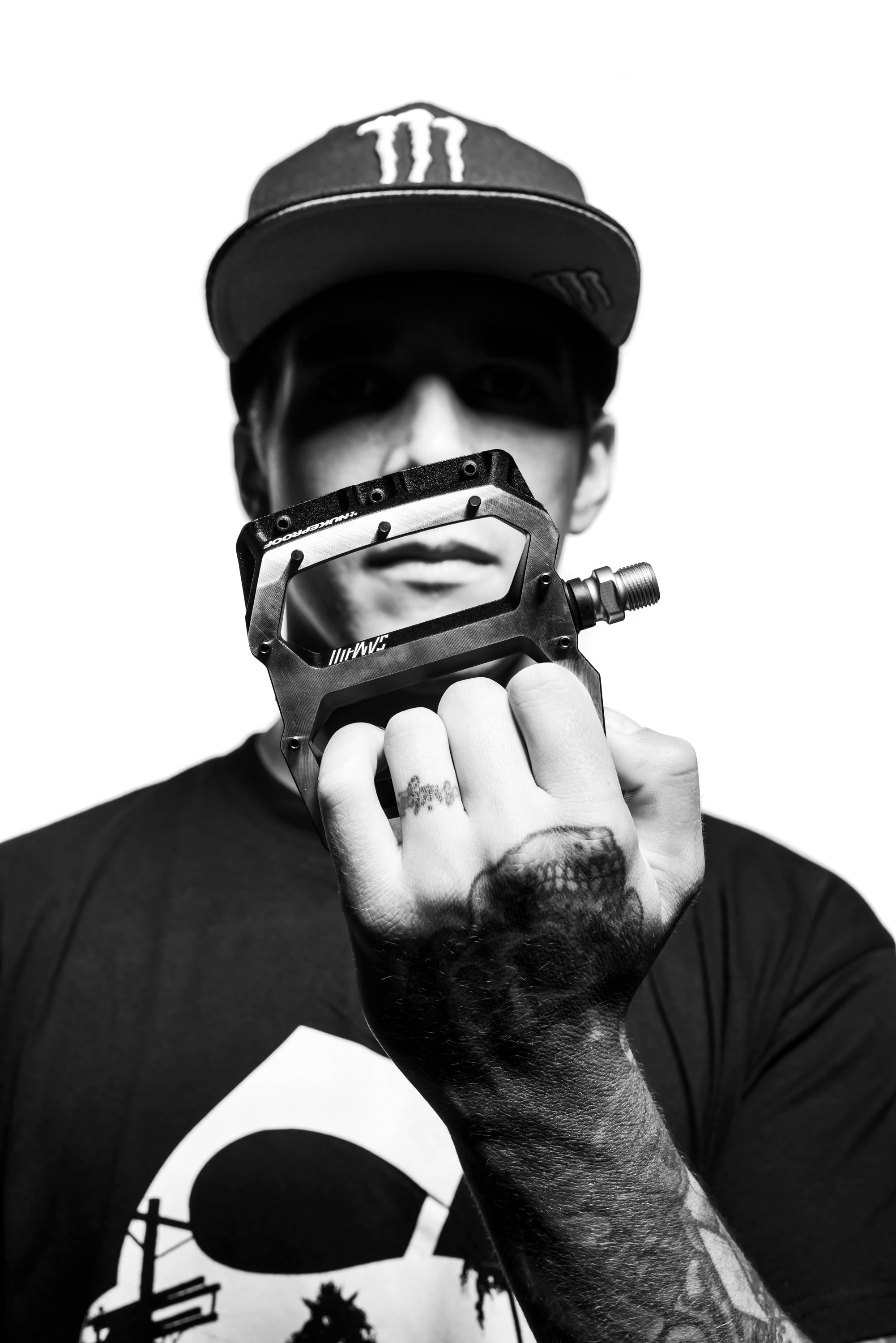 "When Sam Hill agreed to join the team for the 2013 season it was a dream come true.
After personally being a huge fan of Sam (who isn't?), getting the opportunity to work with him and manage him under Team Chain Reaction Cycles and Nukeproof bikes for the last eight years has been amazing.
Sam is a one-of-a-kind athlete and talent on a bike; the achievements he has accomplished in the sport of mountain biking is second to none – five Downhill MTB World Championships; two overall Downhill World Cup titles; 13 Downhill World Cup wins and three straight Enduro World Series titles all while making it look easy in his effortless, perfect riding style.
It has been an absolute pleasure getting to know Sam over these last eight years as well as working with him in his racing career, gaining more world titles and helping develop the Nukeproof bikes. He has become a great friend and the best team member we could wish for with his easy-going personality and professionalism as well as being the best mentor for our younger team riders."
- Nigel Page, Team Chain Reaction Cycles- Nukeproof Manager
"2020 was a tough year for everyone and we really missed spending time with Sam, but we're happy that he was able to have a year at home with his family in Australia – the first time for Sam since being a young Junior racer back in 2001.
For 2021 Sam is as keen as ever to get back at it against the clock and the mountains on his bike, doing what he does best – WINNING."
-Nigel Page
The full team roster is back for 2021, Nigel Page will once again manage the team. Alongside Sam Hill, the 2017, 2018 and reigning 2019 EWS World Champion will again be U21 Enduro World Champion (2018) Elliott Heap and Irish National Enduro Champion Kelan Grant, joined by Sam's long-term mechanic Jacy Shumilak.  
Nukeproof are proud to continue to support the whole team and will be even more stoked to get back racing between the tape. First up will be a team test camp, where we will get the new 2021 bikes, ride wear and components dialled.
#itsanattitude
---
---