Welcome to the team: Louise Ferguson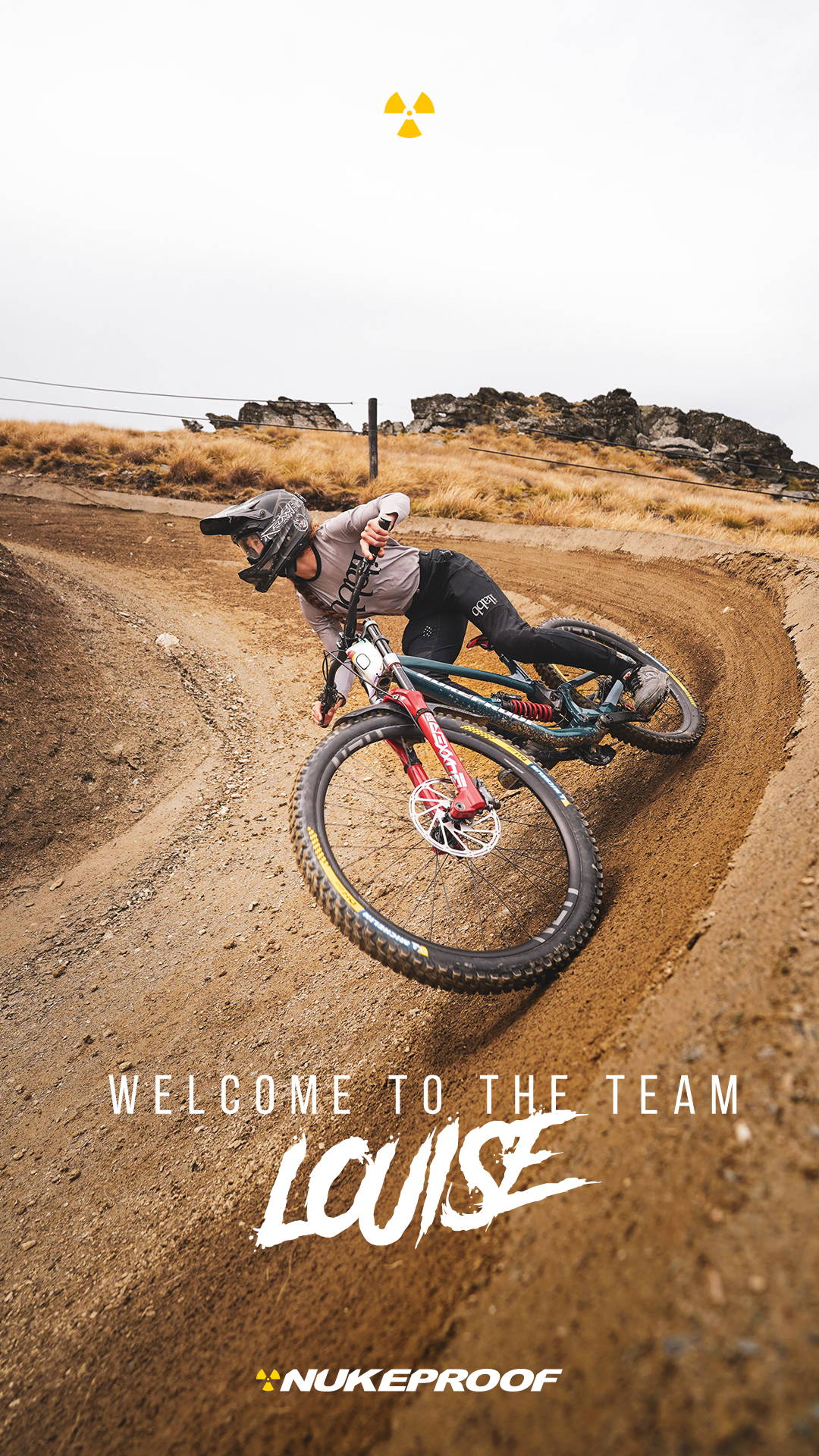 Nukeproof are stoked to welcome Louise Ferguson to the team.
The timing seems perfect with Louise fresh off winning the second round of the Crankworx Summer Series Downhill on her new Nukeproof Dissent 297, which she received just a day before the second stop of the Summer tour.
Louise hails from Fort William, Scotland, now living in Queenstown, New Zealand for the past 2 years, she will be racing Crankworx series and various other races with Nukeproof.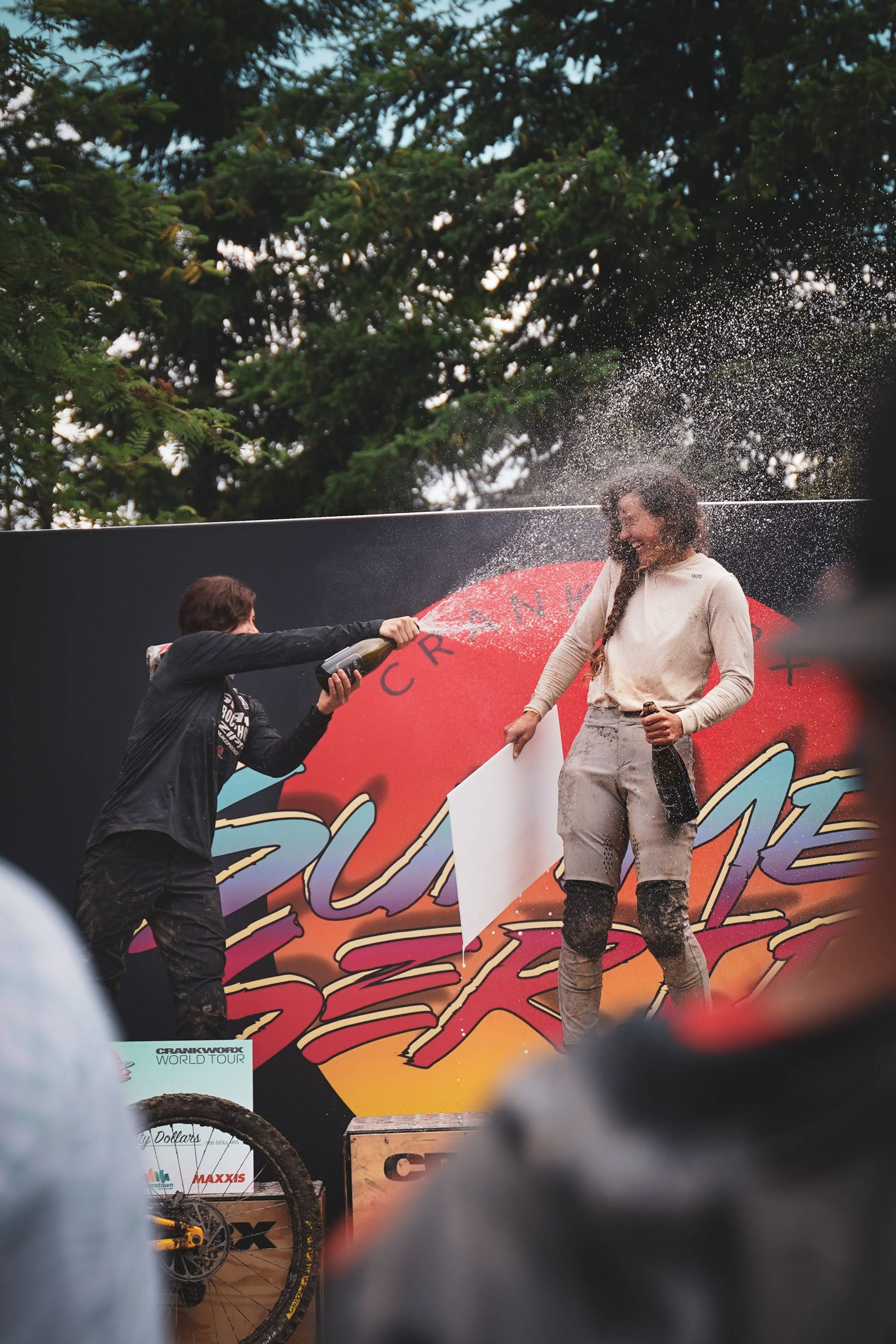 "We've know of Louise for a while wiht her backflipping exploits on the Scottish trails, but a meeting with her at the Megavalanche a few years back put her on our radar. When we received a message to say she would like to ride with us it was and easy yes. Her energy on the bike is infectious and inspiring, plus her time in New Zealand has seen her push herself to a new high. Stoked to see her at events like #futuregroud as well as the races. She's an awesome attitude and we're stoked to be supporting her this year along with her other sponsors".
— Rob Sherratt, Nukeproof Global Marketing Manager
Quickfire Q&A with Louise:
How long have you been riding?
So I learnt to ride as a kid but only really got into biking when I started uni. That's when some friends planned some bike trips and I tagged along. Since then all the big decisions in my life have been around riding bikes; what jobs I've had/where I live/who I meet.
New Zealand, how did that come about?
I'm from Fort William, Scotland but currently staying in Queenstown NZ. Like everyone else here I turned up for a season and two years later I haven't left yet.
The bike scene brought me here and I've fallen in love with it!
So, I'm a tiler in Queenstown, being a tradie* is pretty sweet. It's completely different to biking so keeps me frothing to ride and helps me afford racing.
*Louise joins a long list of tradies on Nukeproof, we've now a team comprising of a plumber, plasterer, electrician, window cleaner and water engineer, Nukeproof DIY is coming soon...
Best thing you do none biking related?
Just be myself. I don't really do much else. I guess moto, I bought a crf 250 last year and that feeling of learning is super addictive. Bikes are fun
Favourite Place you have found to ride?
This one is tough, home is epic and I miss the riding there. Queenstown has some epic trails too. Probably Torridon or Craigieburn though, I have the best memories doing bike trips in the mountains there.
Favourite band/ music type?
I'm pretty cruisey with music, I'll listen to most things but like smashing podcasts at work or on long drives. Some of the mtb ones are super interesting.
Can you buy Iron Brew in New Zealand?
Haha you can still buy the full sugar ones and one of the supermarkets just started selling buckfast 😂 A taste of home.
How did the Nukeproof deal come about?
My first memory of Rob is standing at the top of the Megavalanche course at 6.30am freezing. Getting super nervous about dropping into that ski run and him making me laugh. It made me relax a bit and I'll always appreciate that.
My first dh bike was a Nukeproof scalp that I bought second hand. I used to crash it down the world cup track back home and I remember crashing once and I couldn't get my bike untangled from the bushes for a good twenty minutes! It never broke and helped me get through that phase of crashing every run
What are you looking forward to this year?
 Im pumped to keep progressing and riding my bike heaps. It's never been my job but I'd like to prioritise riding and race my bike. I'm looking forward to get sendy in Queenstown and then head to Europe for New Zealand winter to race and ride.  
Welcome to Nukeproof Louise.

You can follow Louise;s adventures here: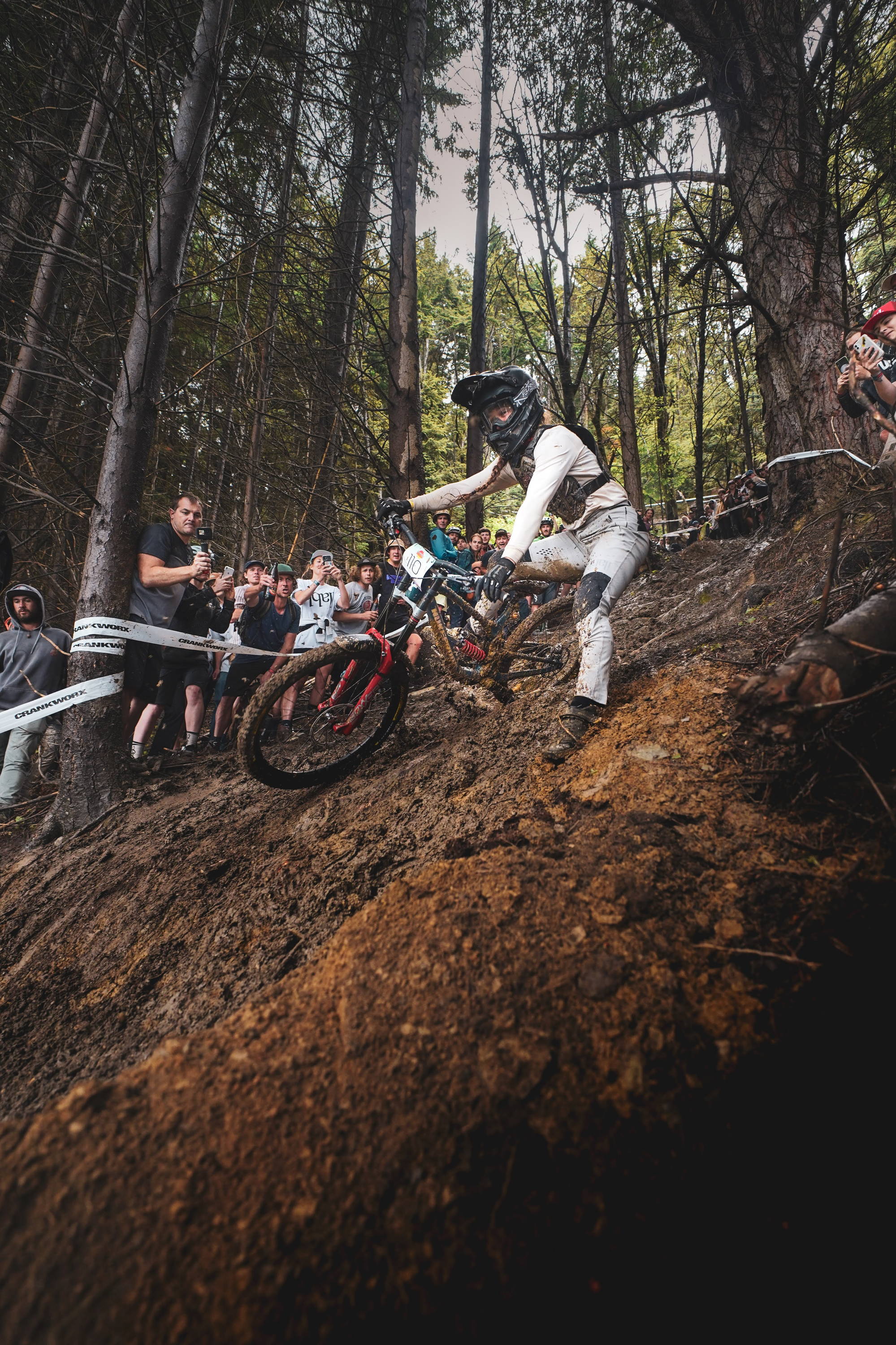 ---