World Cup DH Loudenvielle
CONTINENTAL NUKEPROOF FACTORY RACING
DH WC: LOUDENVIELLE

RD5: LOUDENVIELLE, FRANCE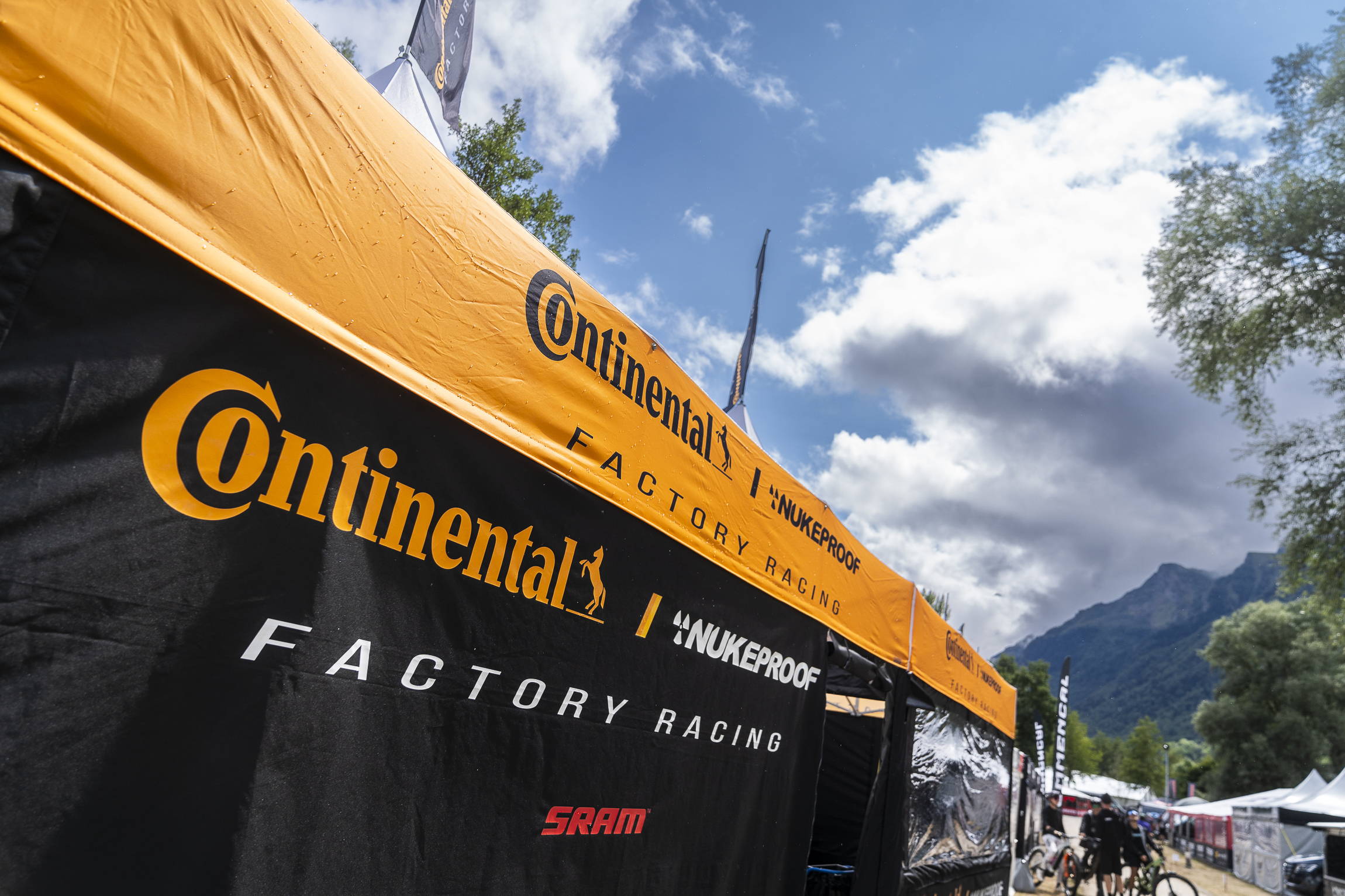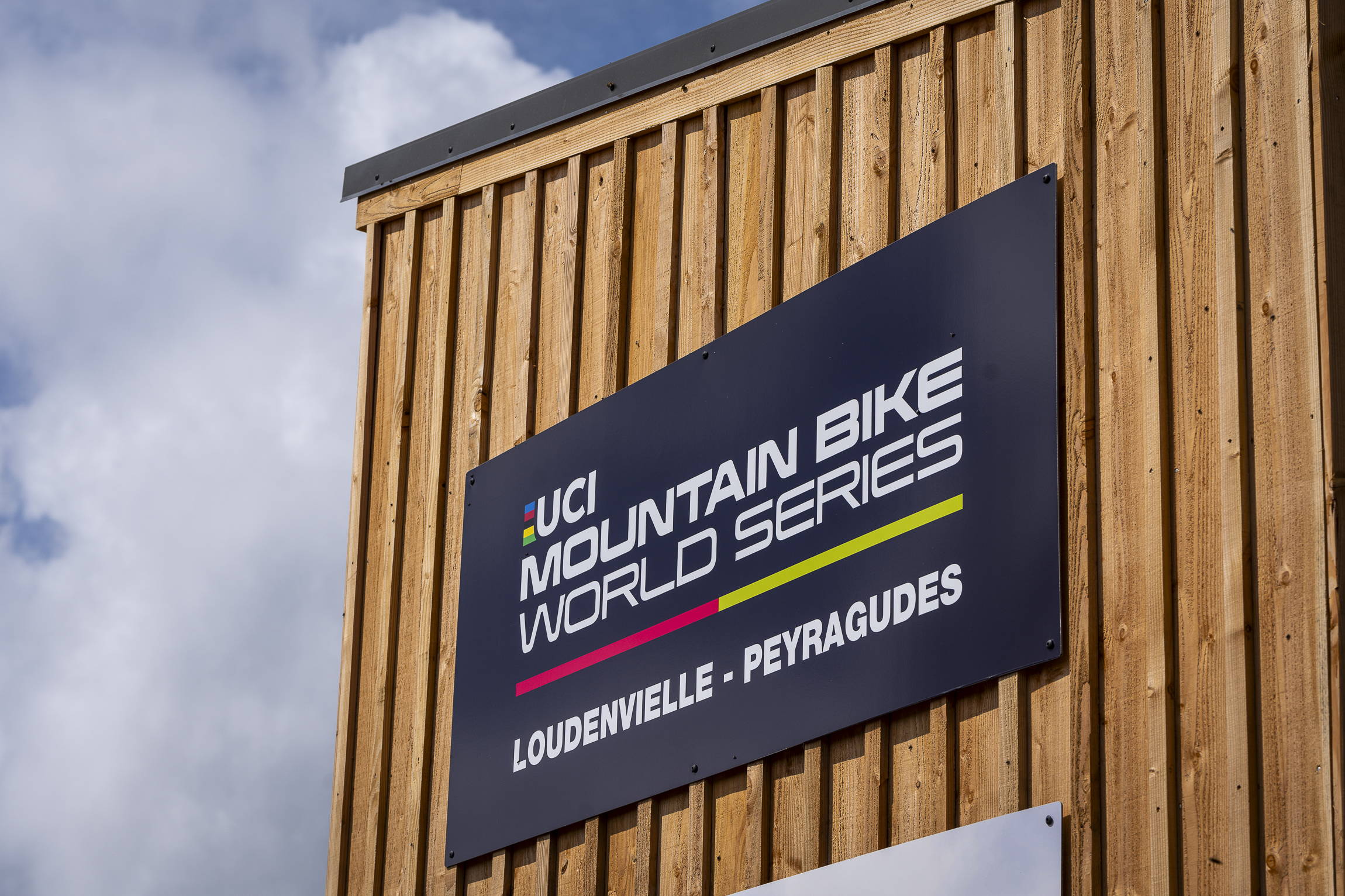 Round 5 of the UCI DH World Cup series was much anticipated by athletes throughout the circuit. Loudienvielle, Peyragudes has been host to the Enduro World Series in past years but never a Downhill World Cup, for the first time this season athletes were at a totally new track and a completely level playing field.
Excitement was building around the Continental Nukeproof pits as chat about the weather was focussed firmly on rain heading in, just as athletes Veronika, Ronan, Chris and Louise all like it.
The track itself was vastly different to any of the Downhill tracks so far this season, adopting a much more traditional style of open tracks following steep steep hillsides (did we mention it was steep?). Following track walk, the team had nothing but positive feedback for the track and builders who created it. Fast flat out open section, highly technical steep wood section, techncal commiting jumps and of course some fresh loamy corners.
As is becoming more frequent, the weather gods played their part in changing the schedule as the week went on. With Junior finals cancelled due to storms coming in, provoking mixed opinions throughout riders and teams, the Elite schedule changed to Friday practise followed by a late afternoon qualifying with Semi-Finals and Finals on Sunday meaning a rest day Saturday.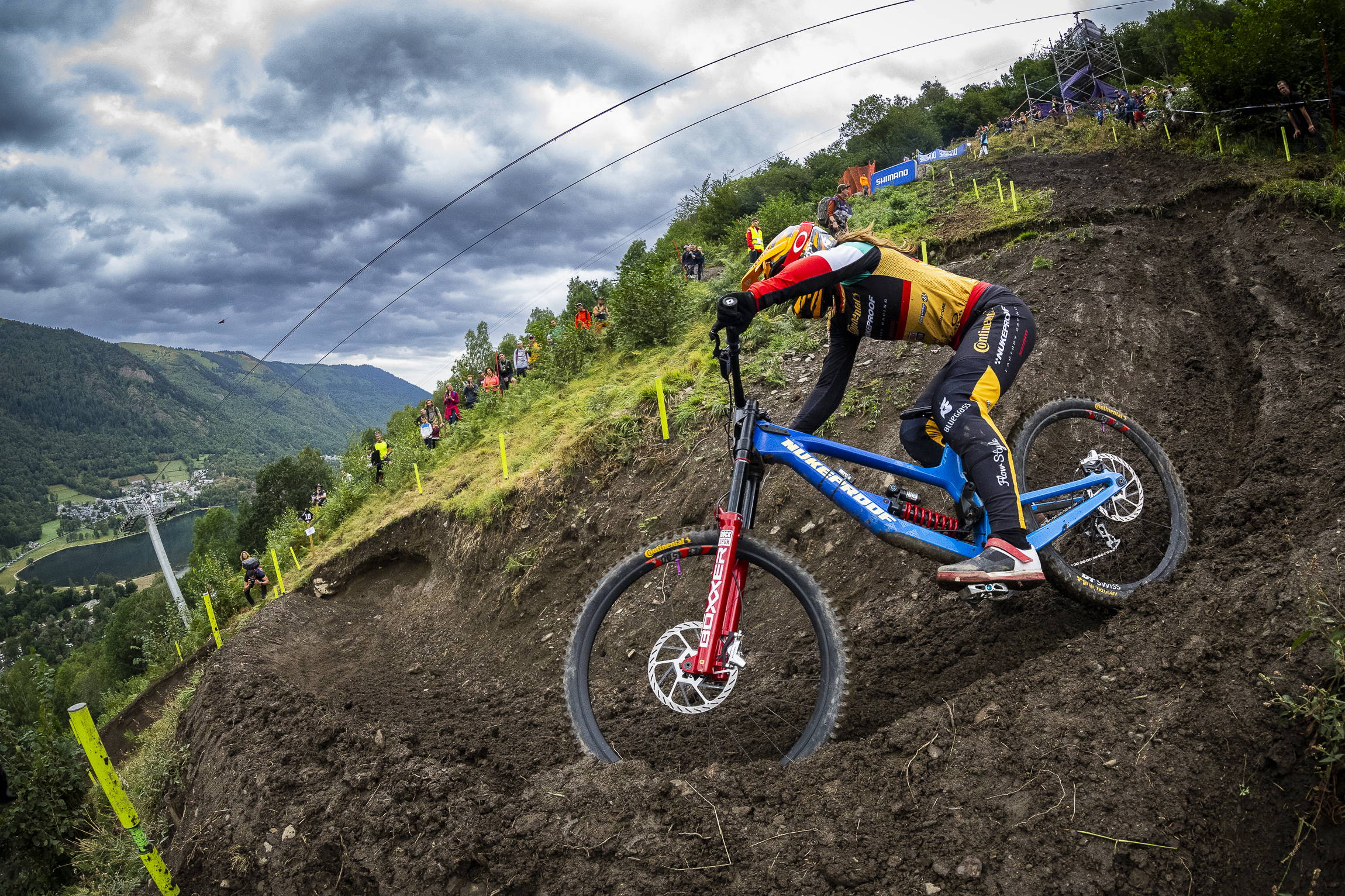 Qualifying late on the Friday was a new challenge for the riders, not having the same mental preparation and option to watch back footage or come in with fresh bodies. However, the Continental Nukeproof riders handled it with ease and Ronan Dunne, Vero Widmann and Louise Ferguson made the Semi-Finals. Chris Cumming despite not making finals, definitely won the huck of the week tripling one of the most technical jumps on the hill.
The mandatory rest day Saturday gave riders a good opportunity to rest up and recouperate before Sundays Semi-Finals. As is now becoming tradition, the rain fell heavy on Saturday evening/Sunday Morning and Sunday's practise saw riders battling with the long off camber sections just trying to hold their lines.
Veronika Widmann, Italian National Champion was first out of the start hut on Sunday, no easy task for anyone especially given the slick conditions. Vero struggled to find the pace we know she has and didn't make Finals this time, she's hungry for redemption in Les Gets next time out.
Next for the Elite Women was Louisee Ferguson, who made the swift change to her trusty flat pedals just before her last practise run, Louise's pace was strong, putting down a clean run but just not quite enough to bag one of those elusive 10 final spots, finishing in 11th spot.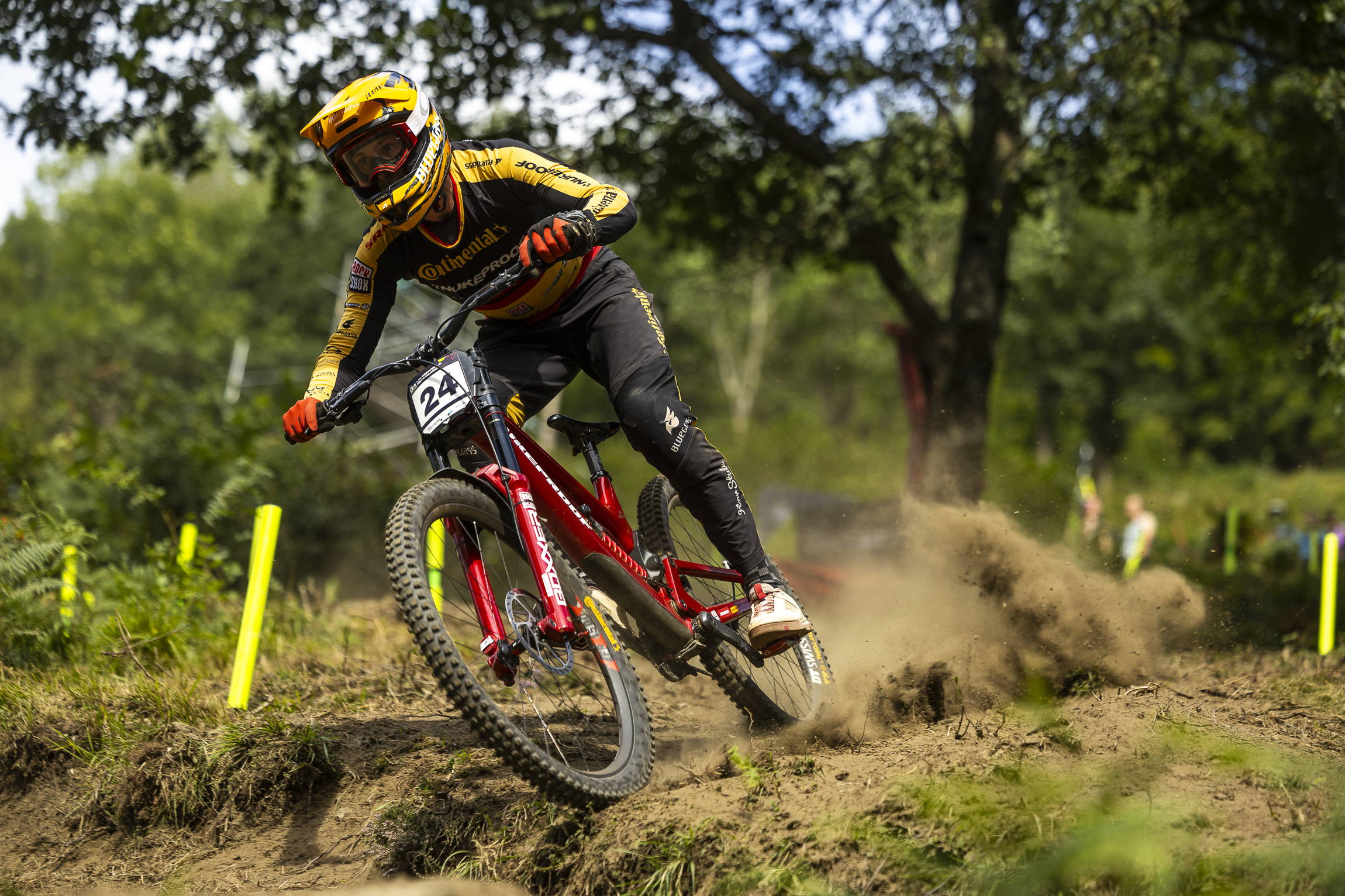 Next down the new Loudenvielle track was Ronan Dunne, along with teammate Chris, Ronan had also been lighting up the internet all weekend. Semi-Finals for the Elite Men was proving to be a different race than for the Women, the track was drying rapidly and the track was getting faster. Ronan put down a safer run than we'd normally expect from him but with his sights set firmly on finals, his 20th position put him in a great spot to progress to the afternoon's final.
Just a quick bite to eat (and at least 4 Red Bull's), Ronan and Mechanic Joey were up the hill with both tyre choices not knowing what the weather was to do. Ronan showed his normal speed out the start hut and despite having a small siide out on an early corner was still within reach of the hot seat before coming into the steep woods section. An uncharacteristic crash on a section of rooty tech, that was pure unlucky smashed through Ronan's chances of a podium position.
He rolled through the finish to the crowd and fellow athletes going wild for him, proving his popularity and good attitude regardless of the results.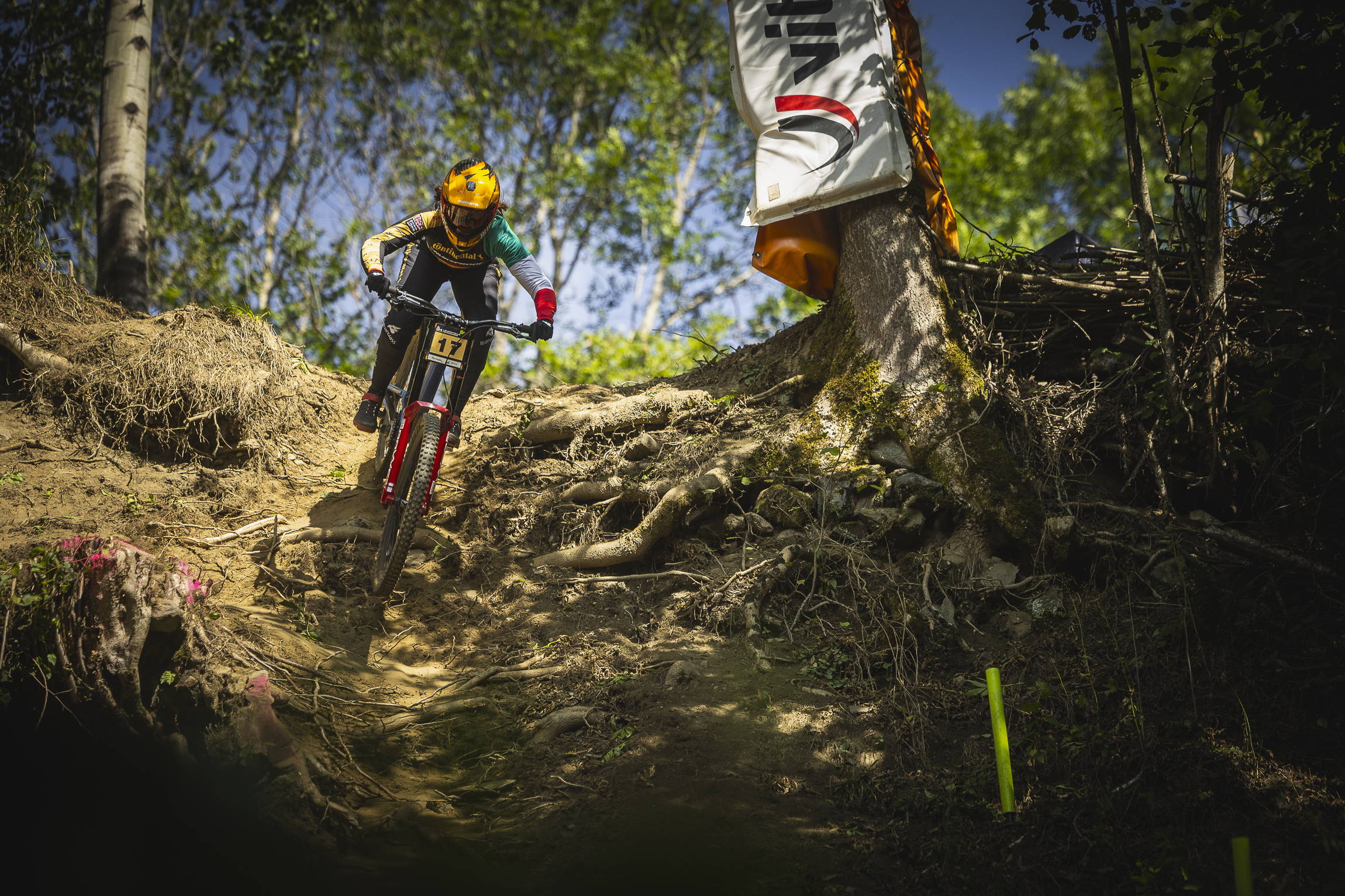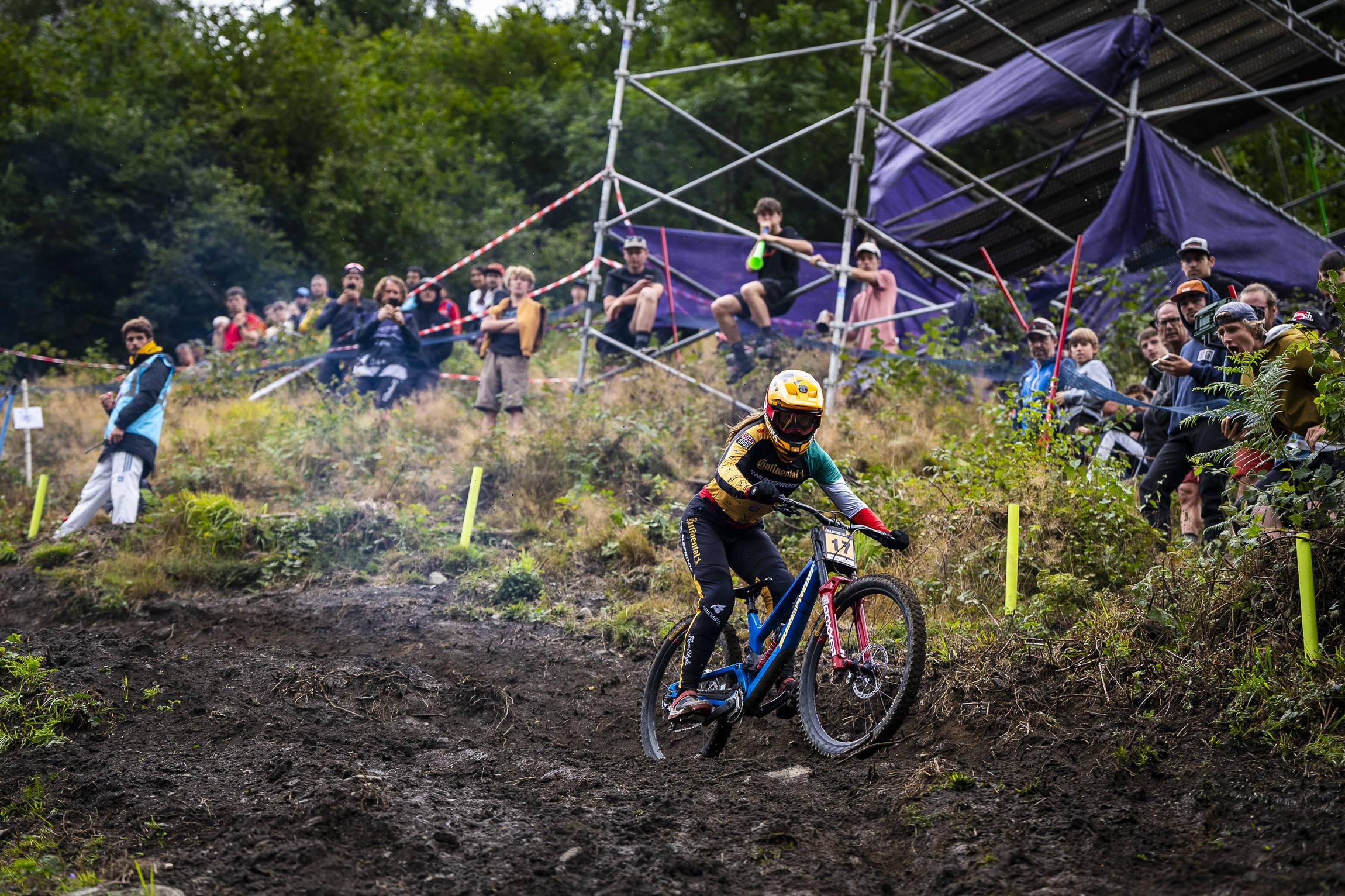 Loudenvielle on paper wasn't the most successful event for the Continental Nukeproof Factory Racing team but their strong team ethos and support for one another is evident. The team are on their way and stoked up to hit the last of the European rounds in Les Gets, France 8th-10th September. These tracks suit the team perfectly and they're hungry for a great set of results.
Bring on Les Gets.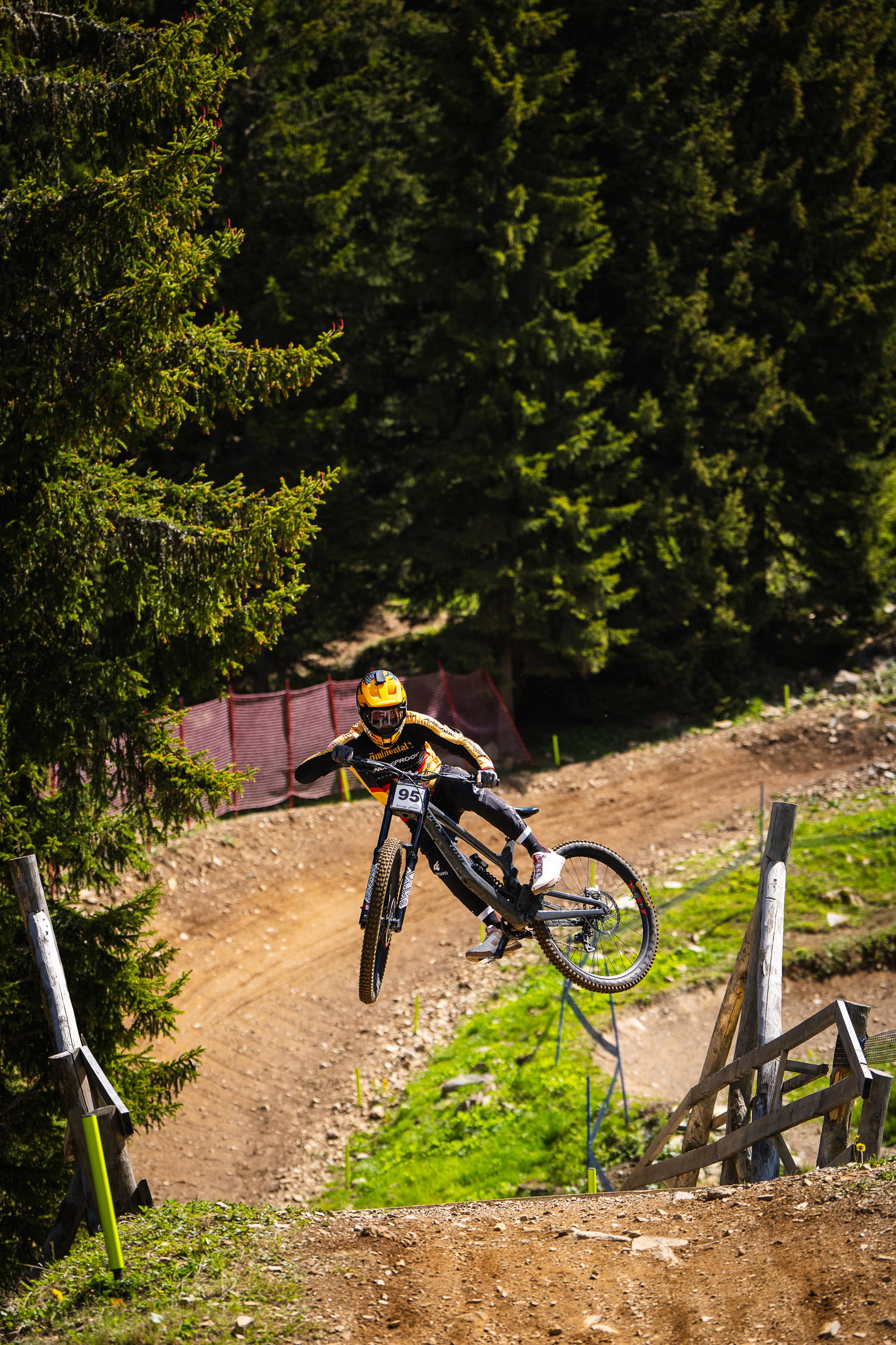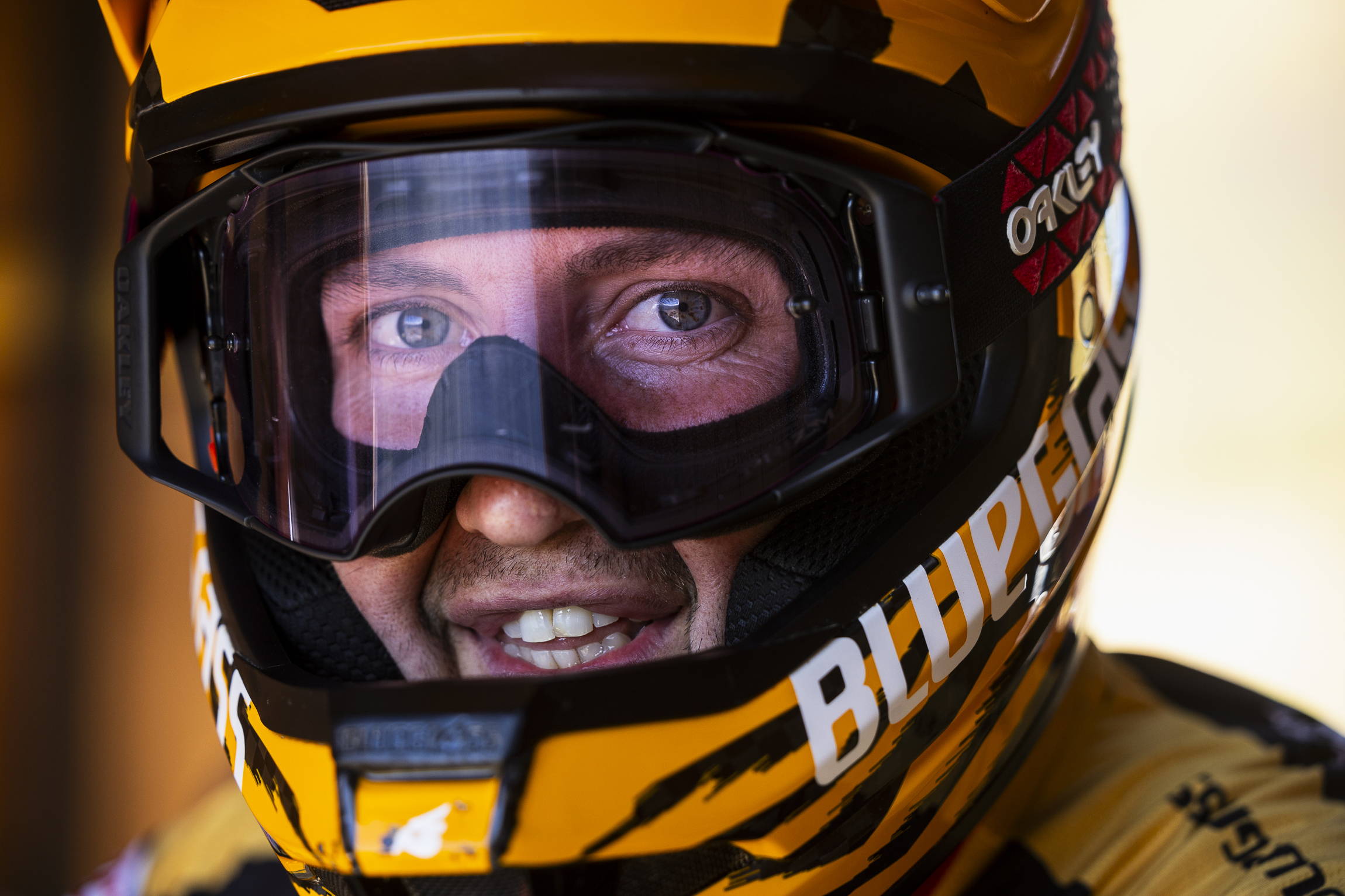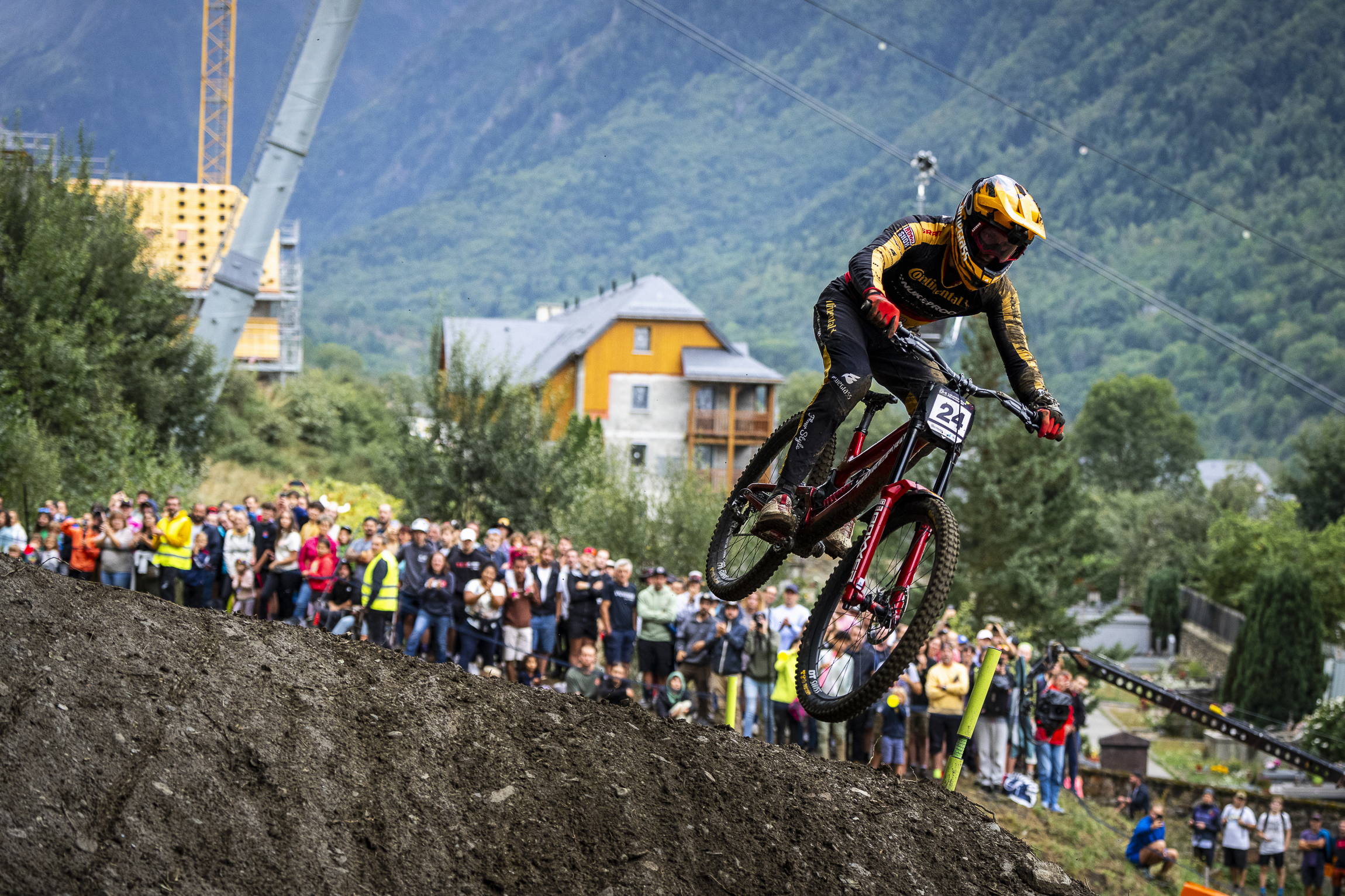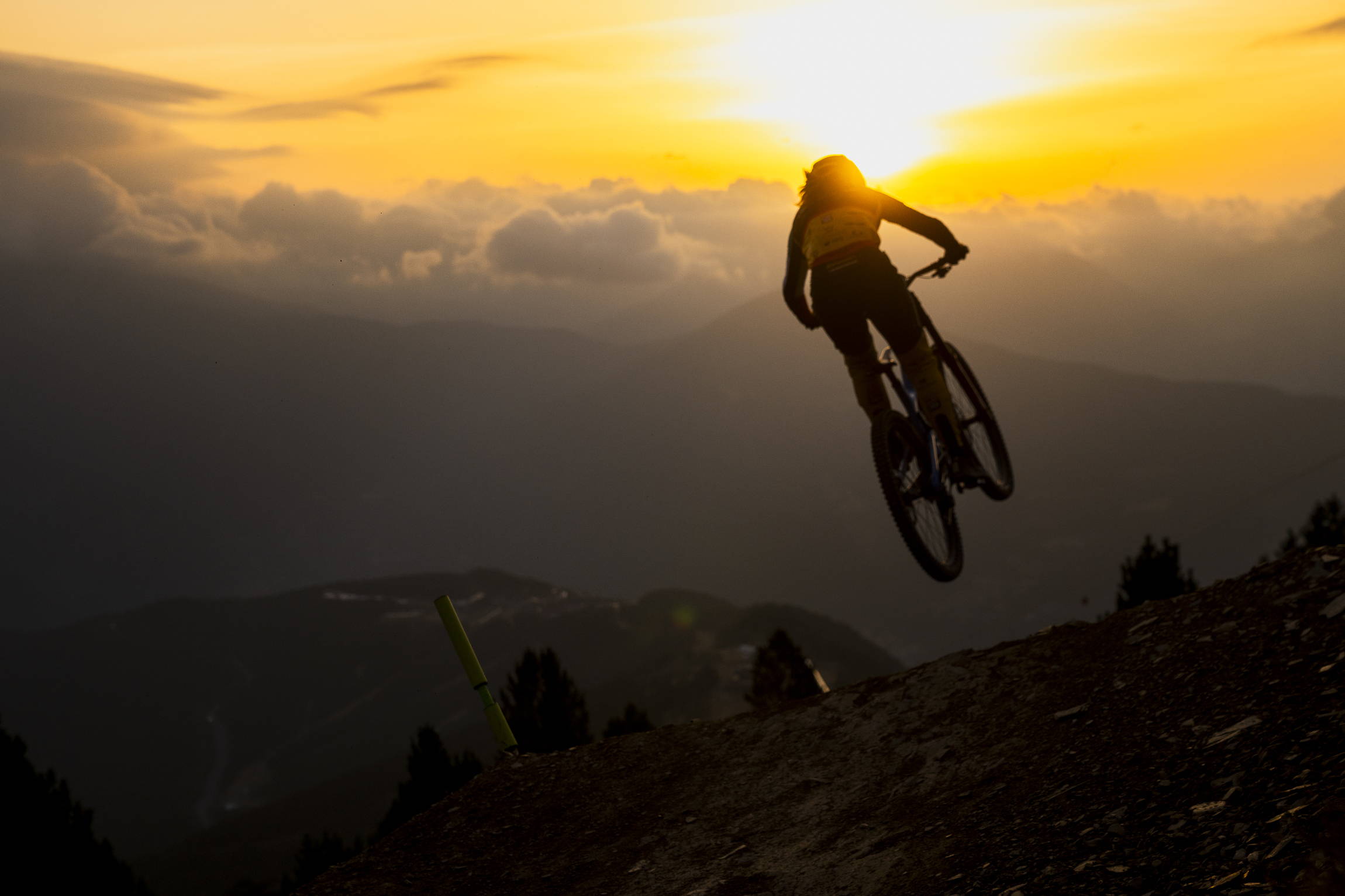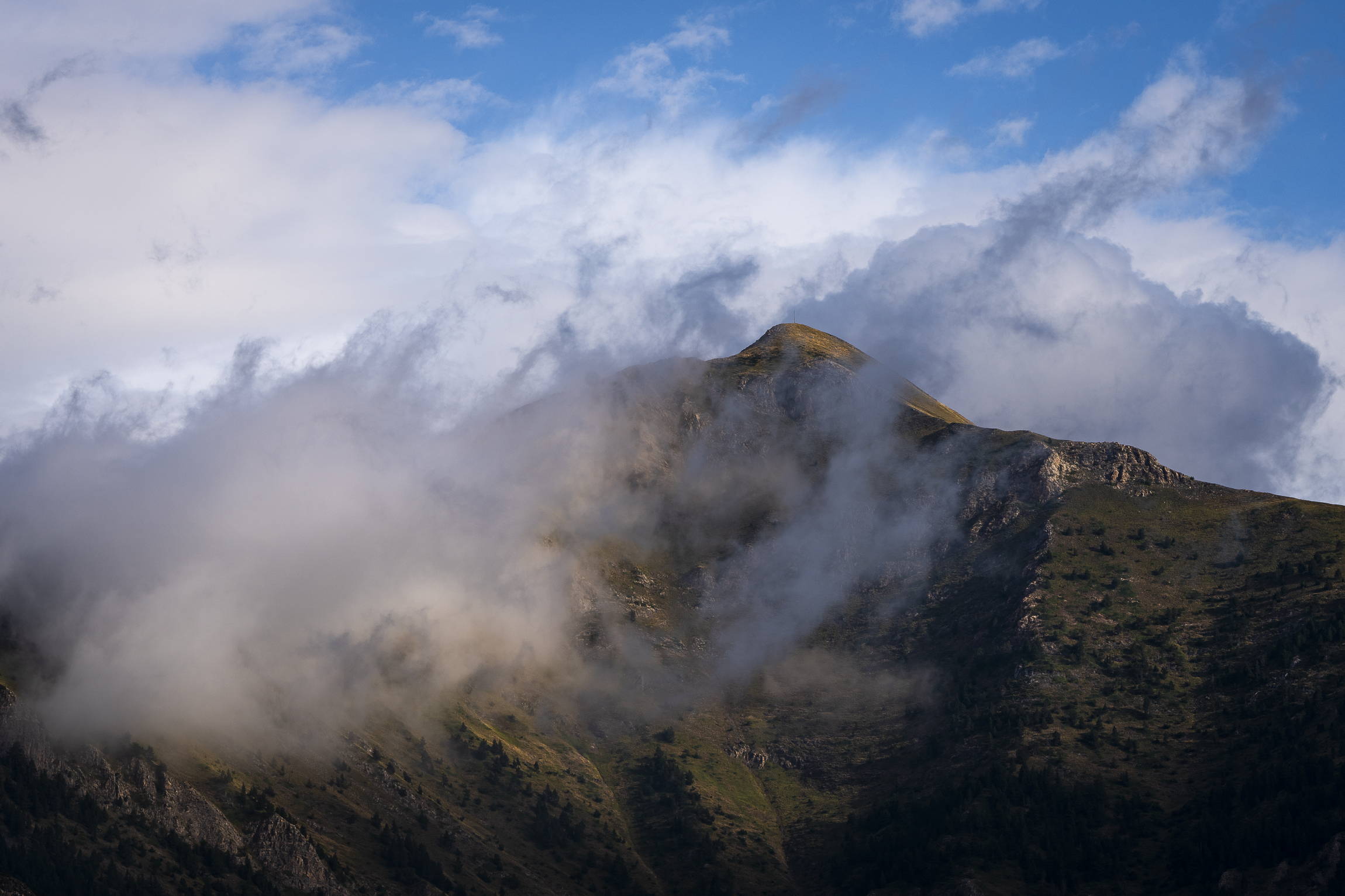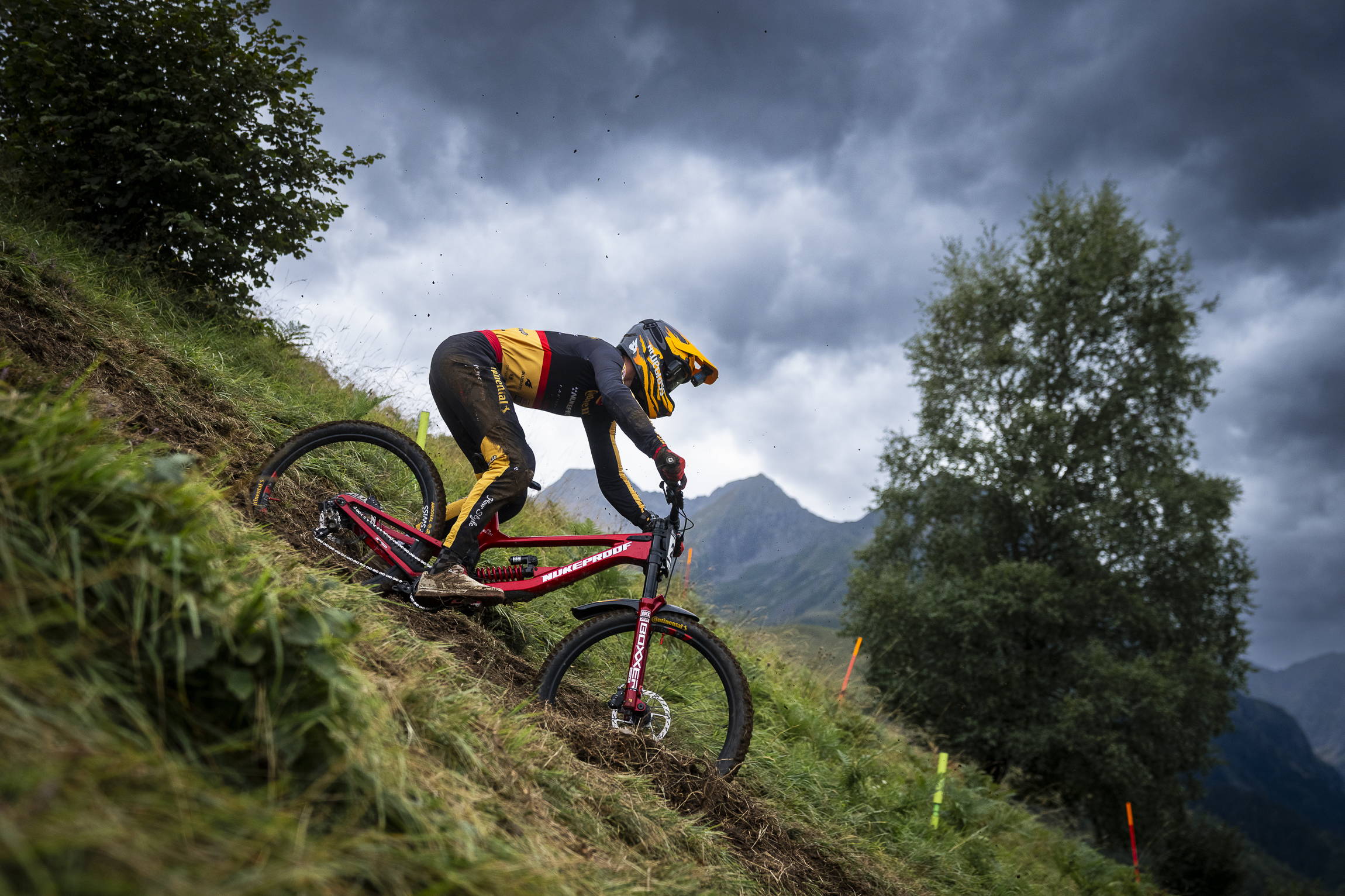 Check out the Continental Nukeproof Factory team in action
Watch the highlights from each round here
With big thanks to all the sponsors for the 2022 season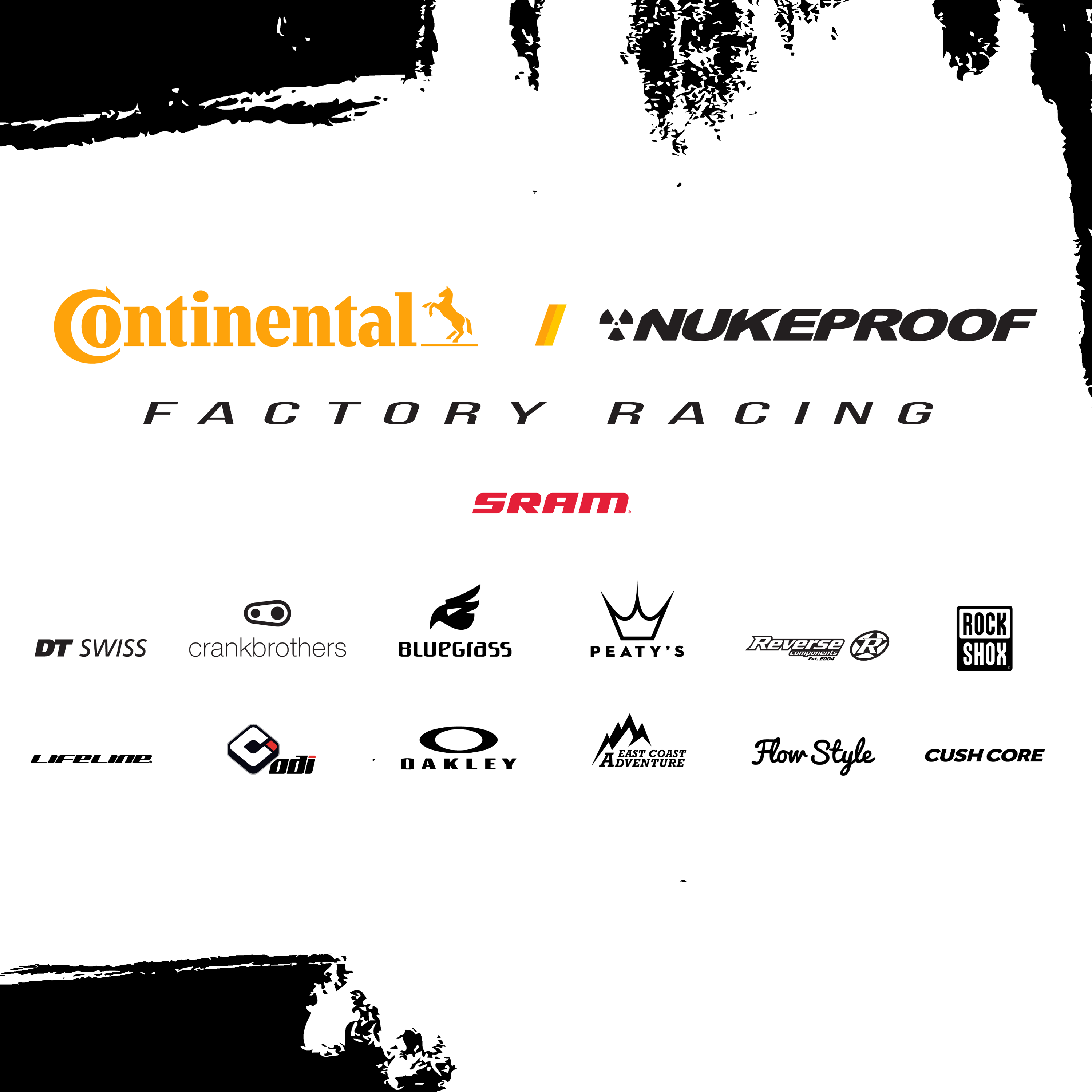 ---